As winter's frosty embrace settles in, it's time for men to embrace a stylish yet practical approach to dressing for the season. Welcome to the world of a winter capsule wardrobe – a curated collection of versatile, essential pieces designed to keep you warm and fashionably on point throughout the chilly months.
Creating a winter capsule wardrobe means simplifying your daily attire while maximizing your style potential. It's about selecting quality garments that not only provide comfort and warmth but also make a statement about your personal style. From classic coats and puffer jackets to cozy knit sweaters and essential layering pieces, we'll guide you through the process of assembling the perfect winter wardrobe that effortlessly adapts to any occasion. With the right pieces at your disposal, you'll navigate winter with confidence and panache, ready to embrace all that the season has to offer.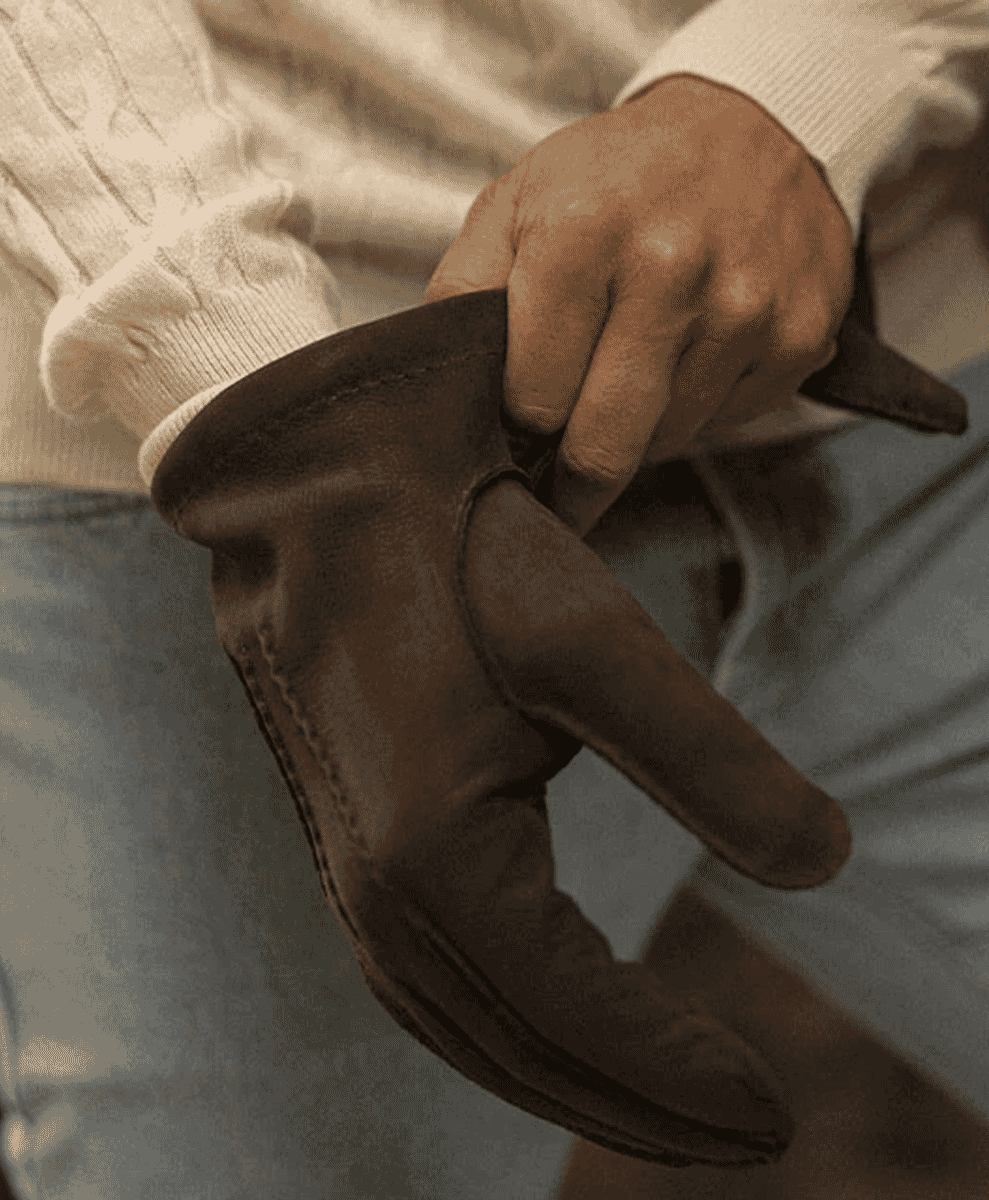 What is a winter capsule wardrobe?
A winter capsule wardrobe is a thoughtfully curated collection of essential clothing items designed to simplify and elevate your winter dressing. Comprising versatile pieces that effortlessly mix and match, it focuses on quality over quantity, ensuring you have a functional and stylish selection for the cold season. Typically consisting of timeless classics like coats, sweaters, trousers, and accessories, a winter capsule wardrobe streamlines your daily outfit choices, making it easier to stay warm and fashionable throughout the season. By carefully selecting pieces that suit your style and climate, you can reduce clutter, make the most of your closet space, and always look your best in the brisk winter months.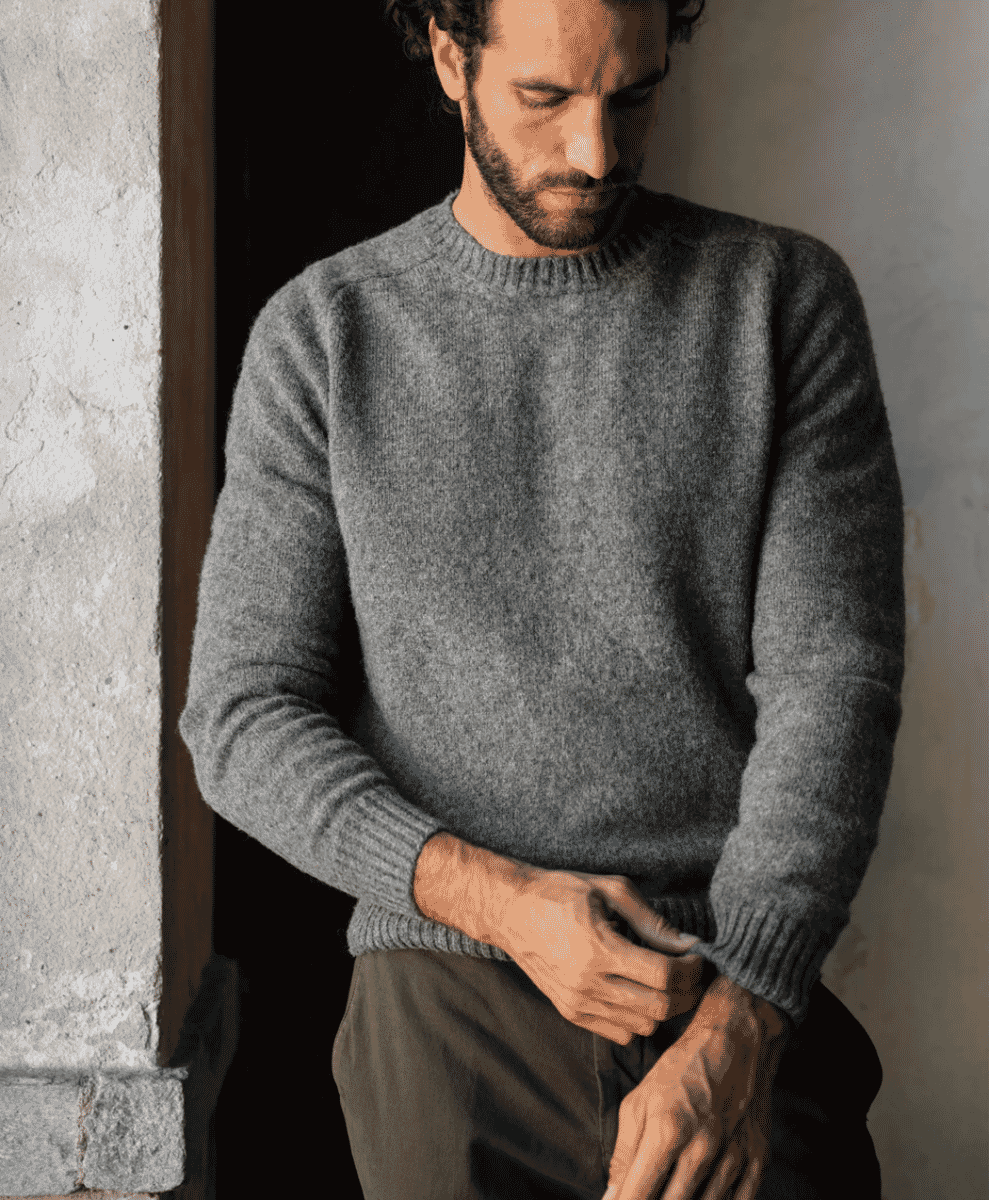 How can you create a winter capsule wardrobe?
Building a winter capsule wardrobe involves a strategic and purposeful approach to your clothing selection. Begin by assessing your personal style and climate needs. Prioritize versatile basics like neutral-colored coats, chunky knit sweaters, and well-fitting trousers that can be mixed and matched. Add pops of color or texture with scarves, gloves, and accessories to keep your look fresh.
A winter capsule wardrobe streamlines your daily dressing routine, reducing decision fatigue and closet clutter. It encourages mindful shopping, focusing on quality pieces that last for years, ultimately saving you time and money. By investing in timeless essentials and thoughtful layering, you'll stay warm, stylish, and stress-free during the winter season, while also reducing your fashion footprint through sustainable choices.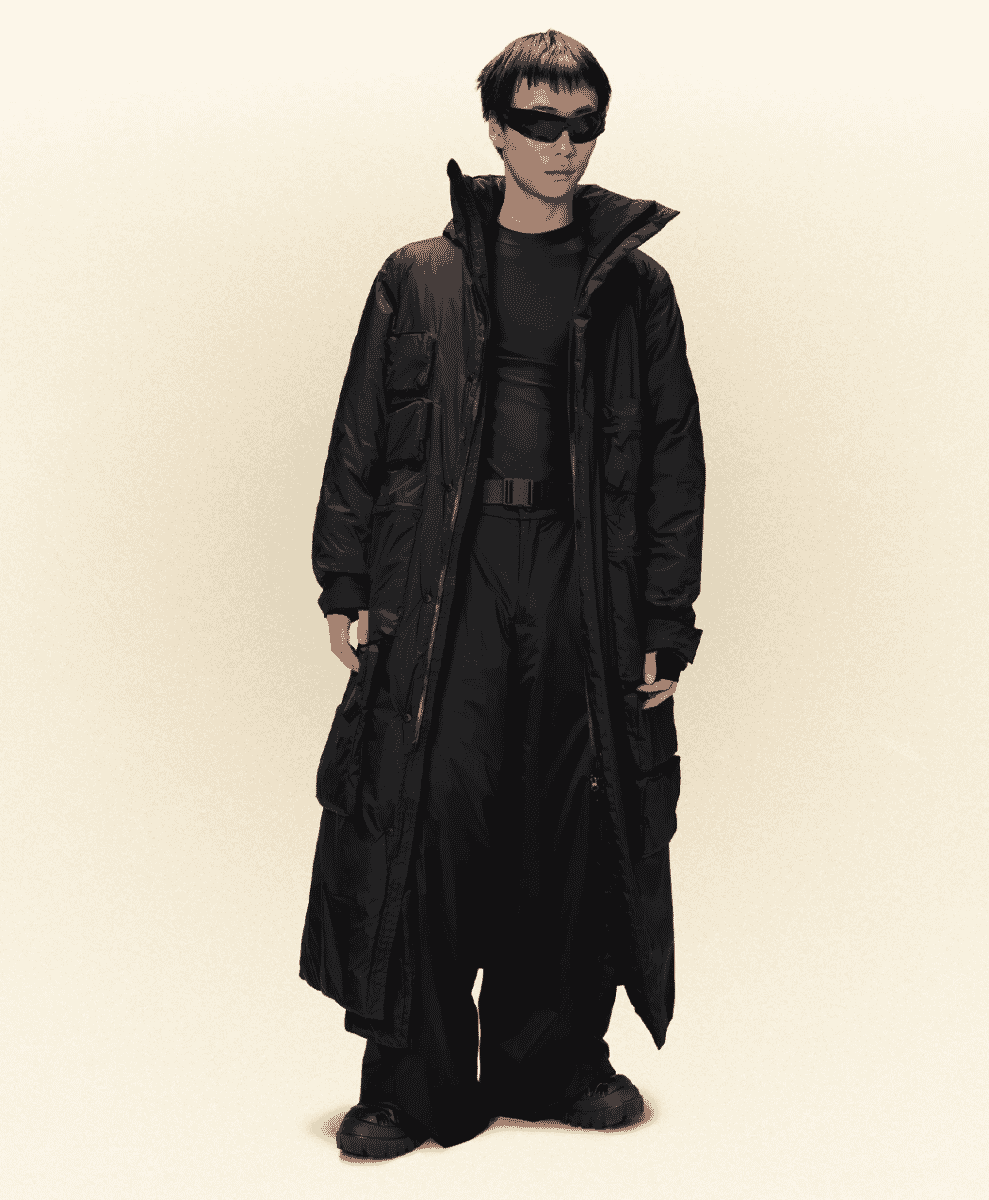 What is essential to a winter capsule wardrobe?
Waterproof winter jacket
The Rains Vardo Coat is a quintessential addition to any winter capsule wardrobe, offering a blend of style and functionality. Part of the Vardo concept, this waterproof winter coat seamlessly fuses sporty aesthetics with technological prowess. Its lightweight design, featuring compact featherless insulation and Rains' signature nylon fabric, ensures warmth without bulk. With a high fleece-lined collar, utility zip pockets, and a packable hood, it's a versatile choice for unpredictable weather. Taped seams, a snap-fastened double storm placket, and Velcro cuff straps enhance its windproof attributes. Additionally, the waterproof and breathable construction, along with its contemporary design, makes the Vardo Coat a must-have for a winter wardrobe that combines fashion and performance.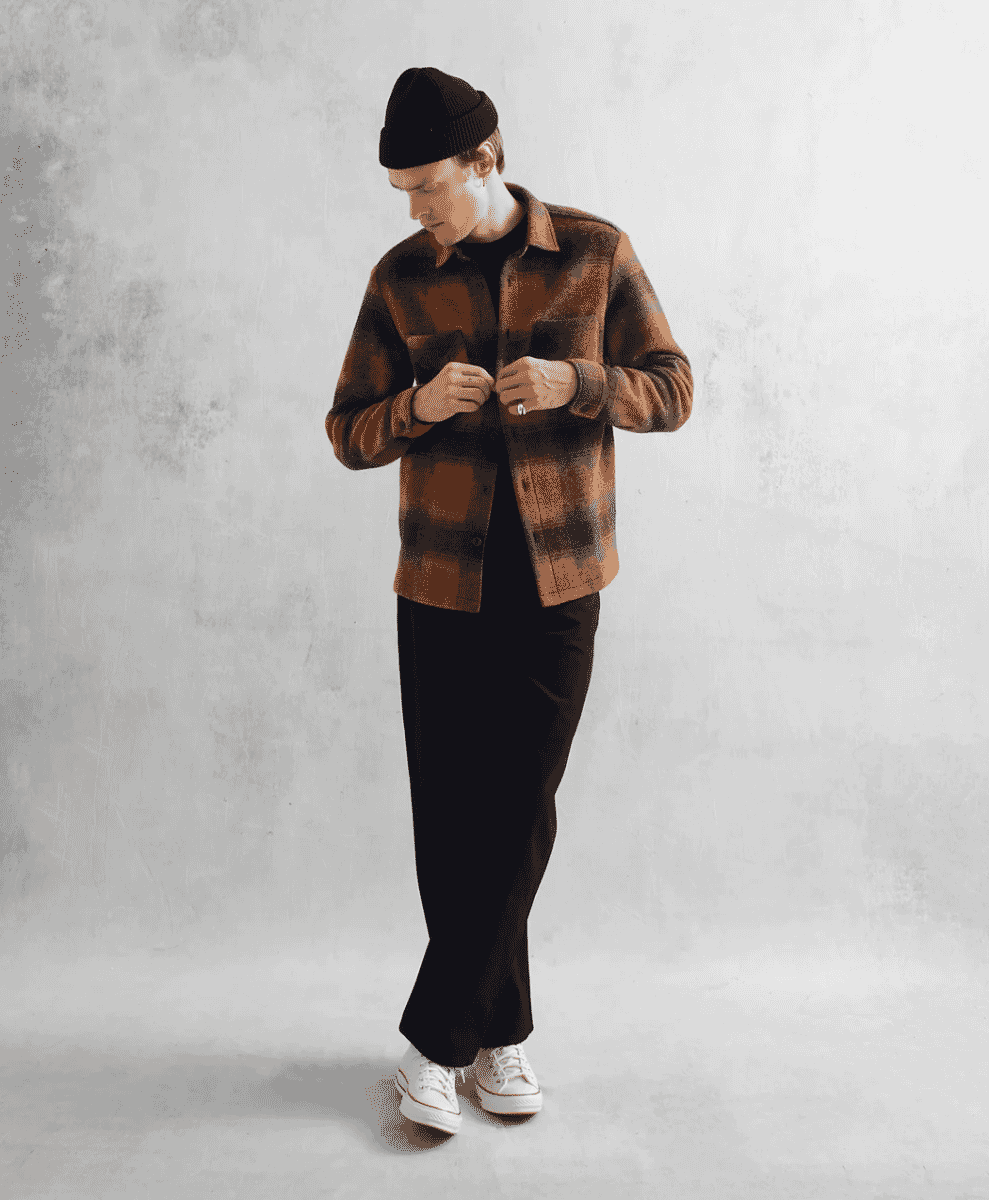 Patterned overshirt
The Wax London Whiting Overshirt, a new addition for AW23, is a versatile and stylish piece that's perfect for a well-rounded capsule wardrobe. Crafted from a cozy wool blend check, this overshirt offers warmth and comfort throughout the year. Its regular fit and traditional collar provide a classic and timeless look, while the environmentally-friendly Corozo nut buttons add a sustainable touch. With the convenience of front patch pockets and lined sleeves, it combines both style and functionality effortlessly. The Whiting Overshirt showcases Wax London's signature silhouette, making it a must-have addition for a wardrobe that values both fashion and sustainability.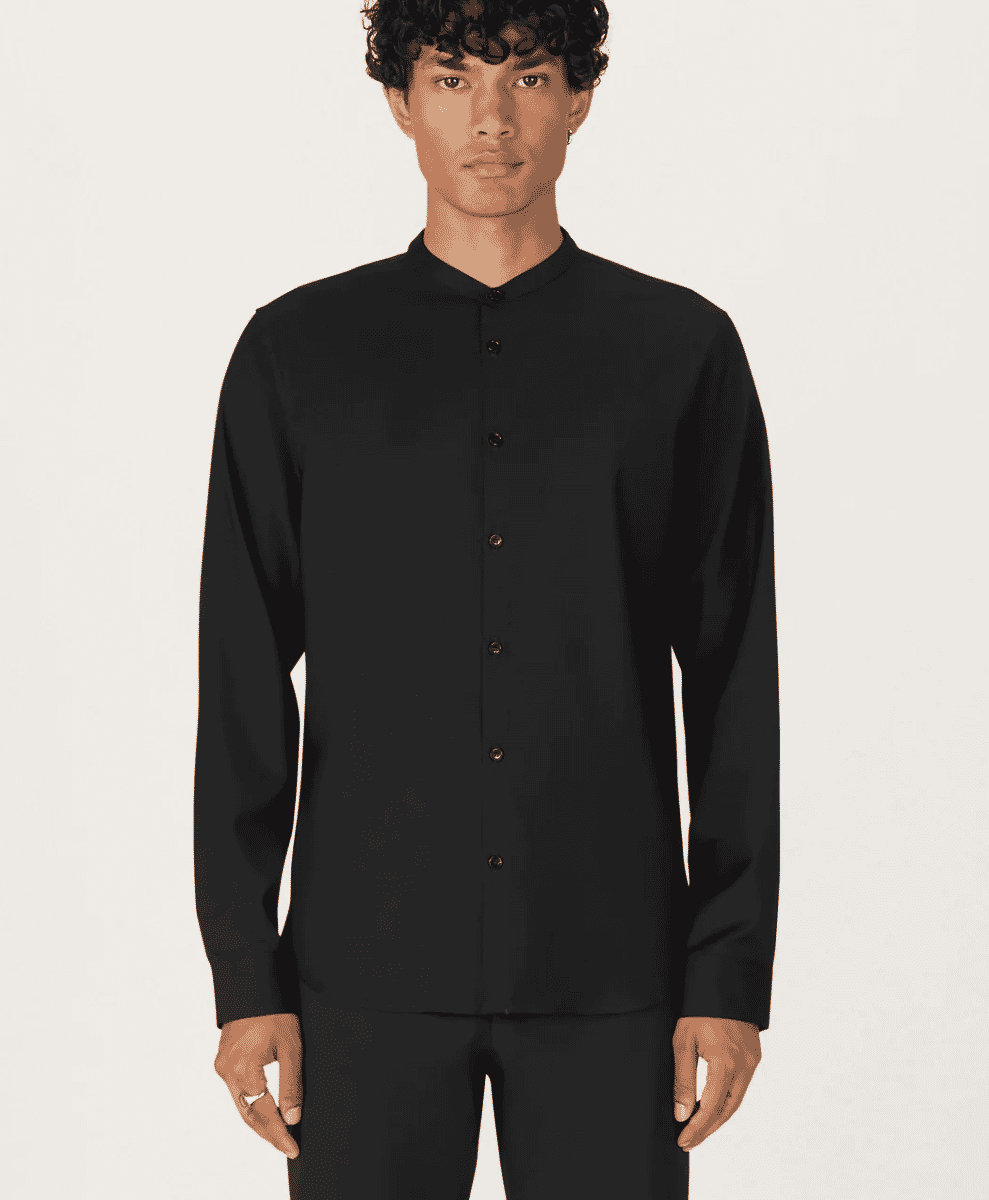 All-day dress shirt
L'Estrange presents a dress shirt that redefines design, quality, and performance, all in a single package. This remarkable piece of apparel showcases wool in a whole new light. Crafted from fine grade merino wool, it offers a truly unique experience. Despite its lightweight feel, it boasts impressive crease resistance, ensuring you look sharp and polished throughout the day. What truly sets it apart is its luxurious texture—itch-free and silky smooth, it's a pleasure to wear against the skin. To truly appreciate it, you have to feel it for yourself. The L'Estrange dress shirt embodies the perfect fusion of comfort and sophistication, making it a standout addition to any discerning wardrobe.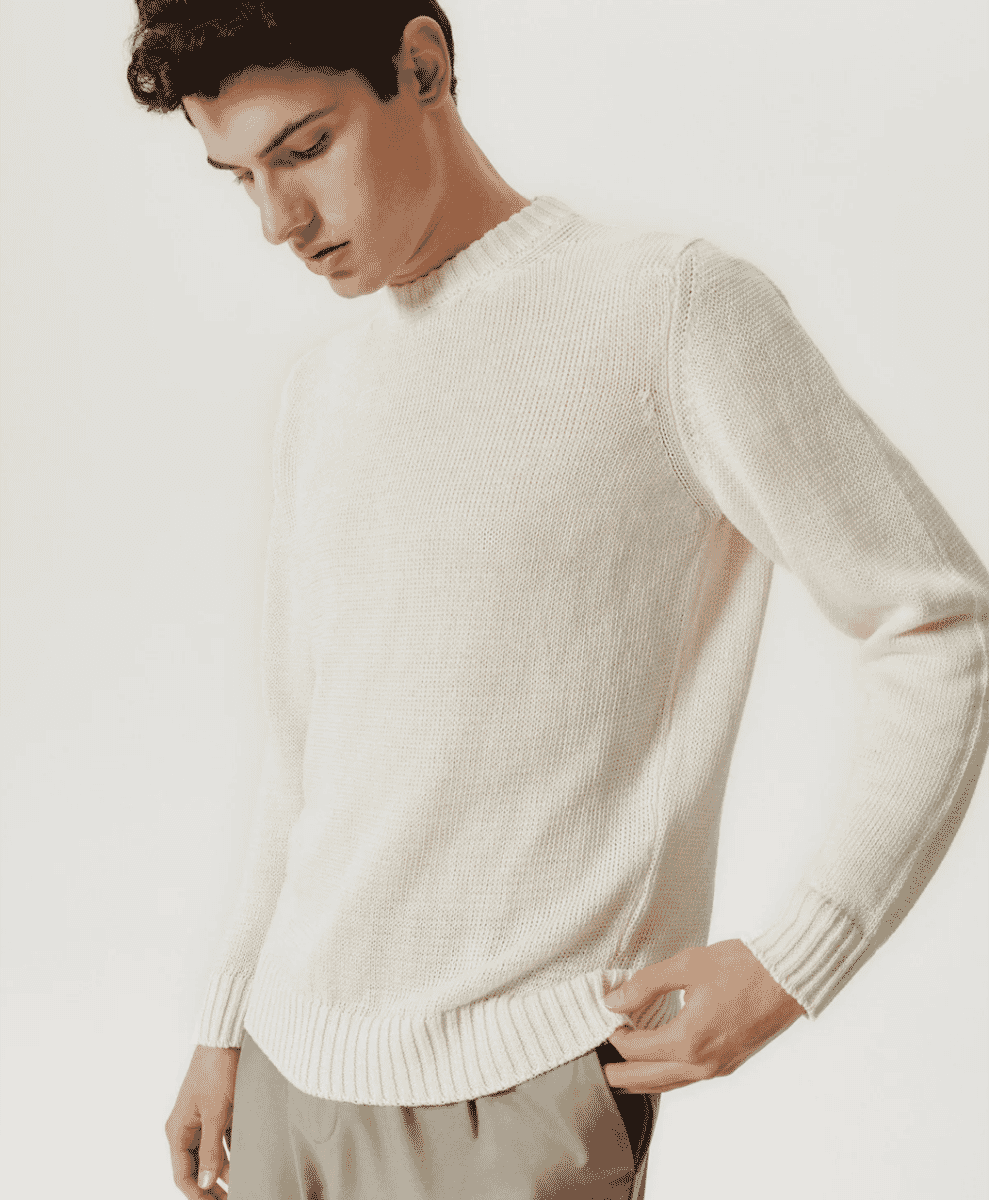 Crewneck sweater
The Pure Linen Crewneck Sweater from Artknit Studios is a quintessential addition to a well-curated capsule wardrobe for men. With its classic round-neck design and plain knit pattern, it embodies timeless style and versatility. The ribbed doubled collar, cuffs, and hem not only provide a touch of texture but also ensure a snug and comfortable fit. Crafted from pure linen, this sweater offers a blend of breathability and insulation, making it suitable for various seasons and occasions. Whether layered over a crisp dress shirt for a polished look or paired with jeans for a casual vibe, this sweater effortlessly elevates your style while delivering both comfort and refinement. It's a wardrobe staple that exudes sophistication and complements a range of outfits, making it an essential piece for the modern man's closet.
Casual chinos
ISTO, a Portuguese brand, introduces chinos that redefine comfort and durability. Crafted from carefully sourced organic cotton at a substantial 340 grams per square meter, these chinos exemplify ISTO's commitment to sustainability. They strike the perfect balance - not too rigid, not too loose - ensuring all-day comfort without compromising style. The tapered fit adds a contemporary touch, making them as fashionable as they are functional. These chinos are designed to outlast your average khakis, with a robust construction and quality materials that guarantee longevity, becoming a trusted wardrobe staple for years to come, making ISTO a brand that champions both enduring style and sustainability.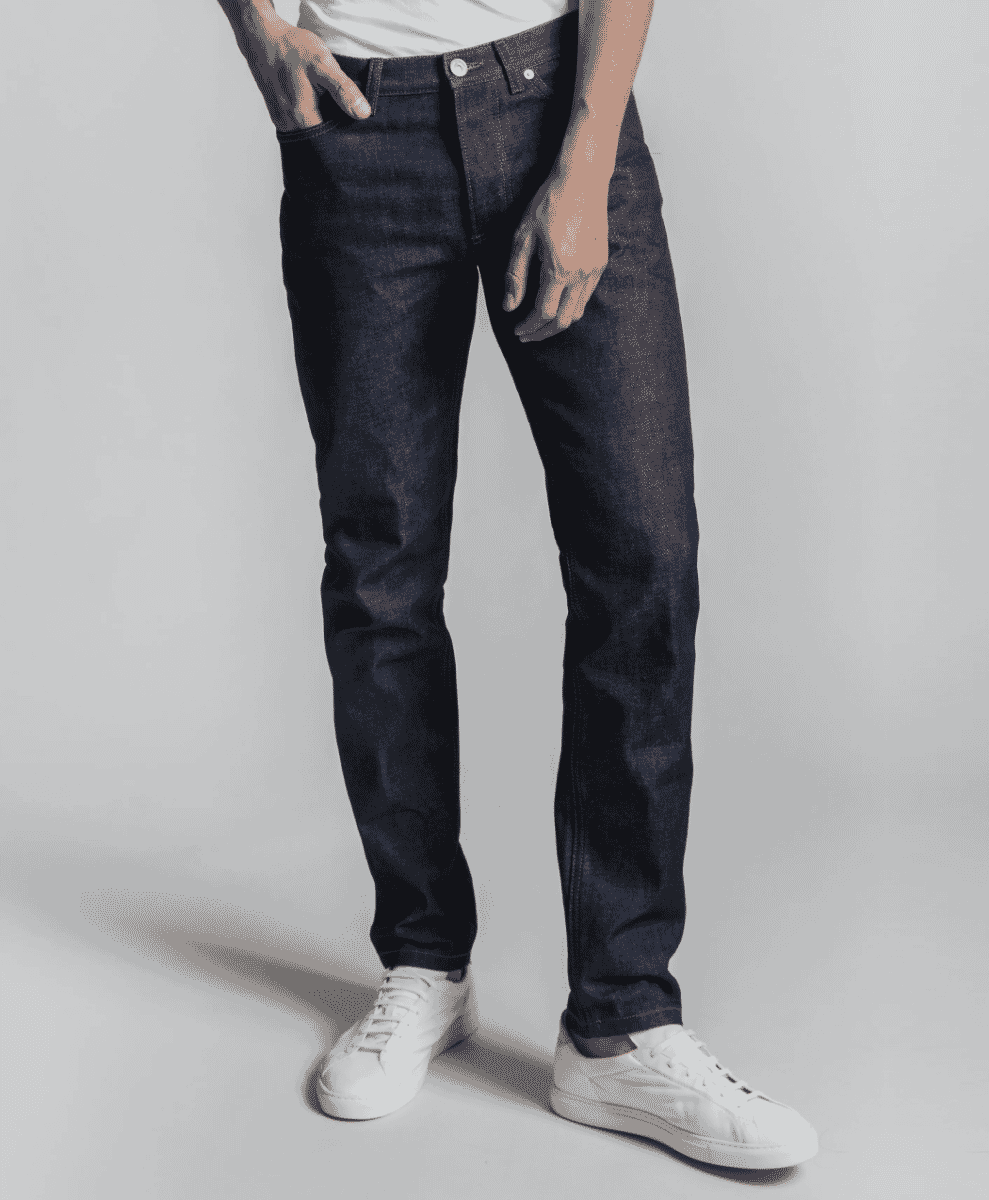 Denim jeans
The Raw Denim Jean by Asket stands as a cornerstone of timeless style and an indispensable staple in any well-curated capsule wardrobe for men. Meticulously engineered from the first thread to the last button, these jeans are designed to evolve with you, shaping to your body, fading gracefully with wear, and molding themselves to your everyday life. Cut from a rigid 13oz Japanese heritage raw denim, these jeans are crafted from 100% certified organic cotton, exemplifying Asket's commitment to sustainable and ethical fashion practices. What truly sets them apart is the artistry of their construction in Italy, ensuring precision and durability. With each wear, these raw denim jeans tell a unique story, reflecting your individual journey and becoming a testament to the enduring quality and style that every capsule wardrobe should embrace.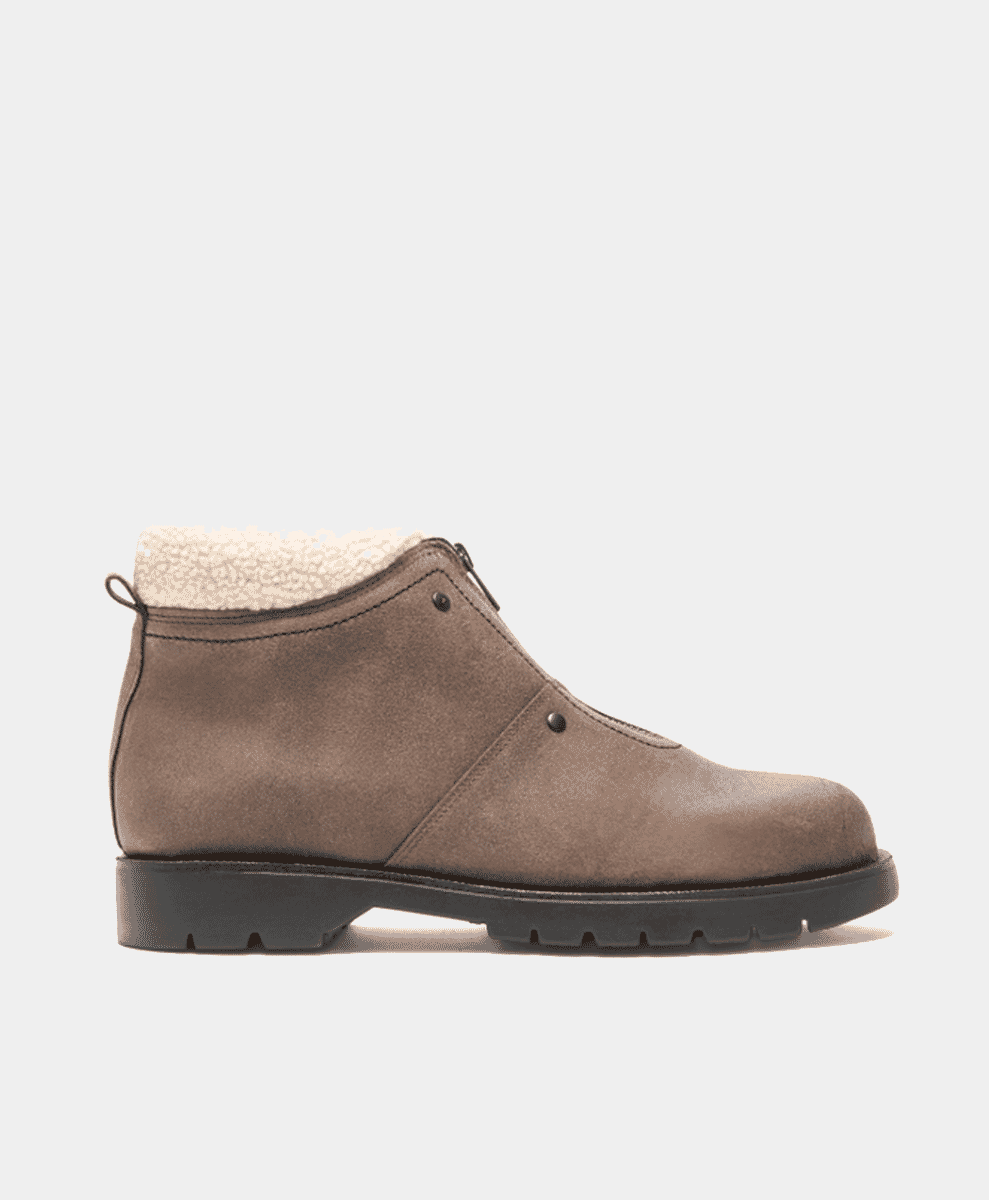 Dependable boots
Kleman presents a pair of dependable Chestnut Brown Chunky Boots, proudly crafted in France. These boots embody the essence of reliability and style, making them an excellent addition to any winter wardrobe and capsule collection. With their sturdy cemented and stitched assembly, they offer durability that withstands harsh winter conditions. The main material, high-quality leather, not only ensures longevity but also exudes a timeless aesthetic. A combination of leather and textile lining, along with a leather insole, provides both comfort and insulation, keeping your feet warm during the colder months. The robust rubber outsole offers excellent traction on slippery surfaces. Featuring a convenient front zipper closure, these boots seamlessly blend fashion and function, making them an essential staple for winter and a versatile choice for a well-rounded capsule wardrobe.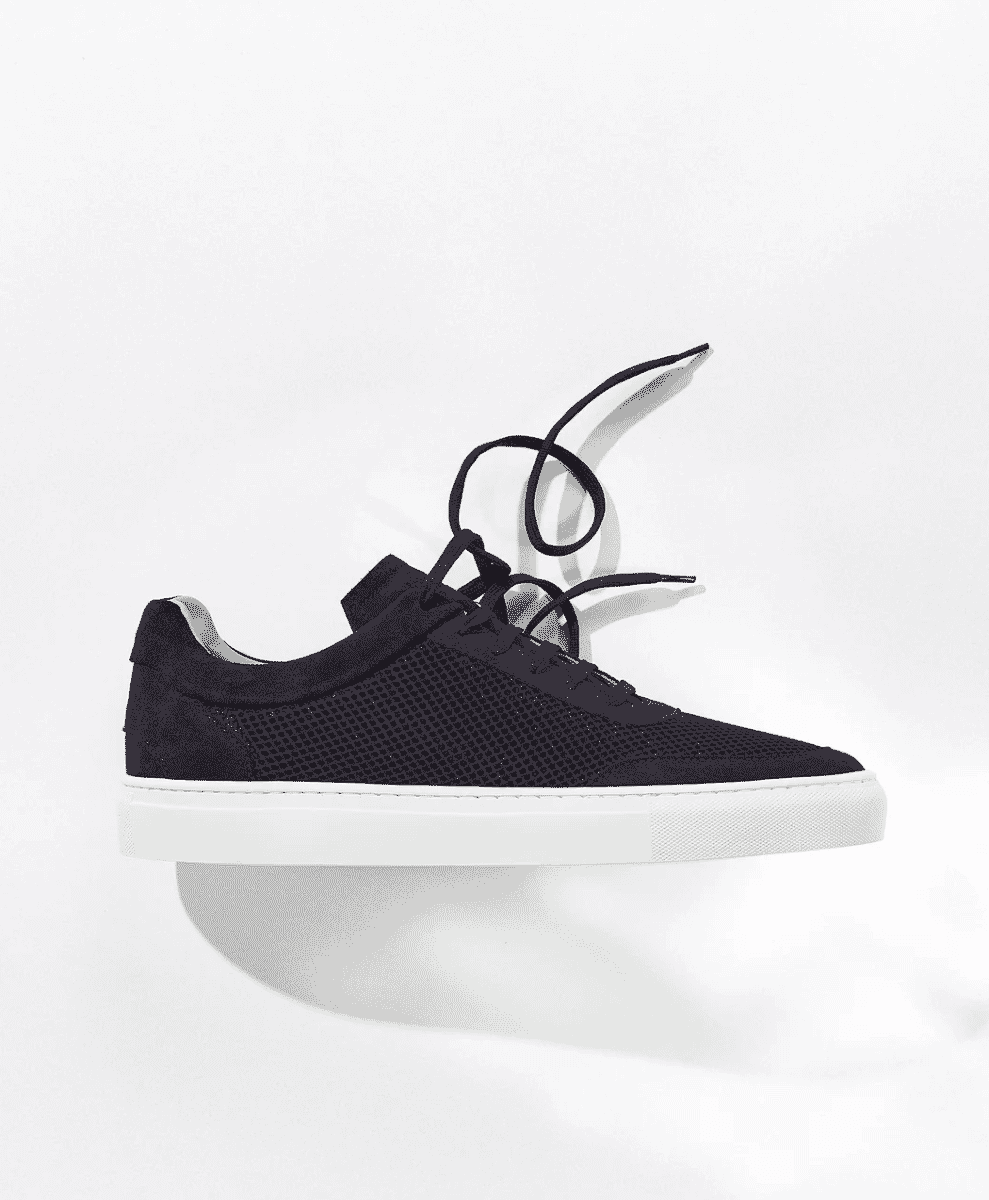 Minimalist sneakers
The North-89 No-2 minimalist sneaker stands as a must-have in a winter capsule wardrobe for men. A reinterpretation of the classic court shoe, it boasts clean lines and athleisure-inspired details that effortlessly enhance winter outfits. Crafted with precision, the sneaker features a 100% Italian suede upper, complete with a suede heel tab for both style and durability. Its memory foam insole ensures unparalleled comfort during chilly days. Designed in Sweden and handcrafted in Portugal by skilled artisans, it represents a fusion of Scandinavian aesthetics and Portuguese craftsmanship. Slightly larger in size, these sneakers offer a relaxed fit that pairs perfectly with winter attire, and they come in a branded box with an extra pair of nylon laces, combining practicality and style. With the upper stitched to a natural rubber sole, these sneakers guarantee longevity and resilience, making them a versatile and enduring addition to your winter wardrobe.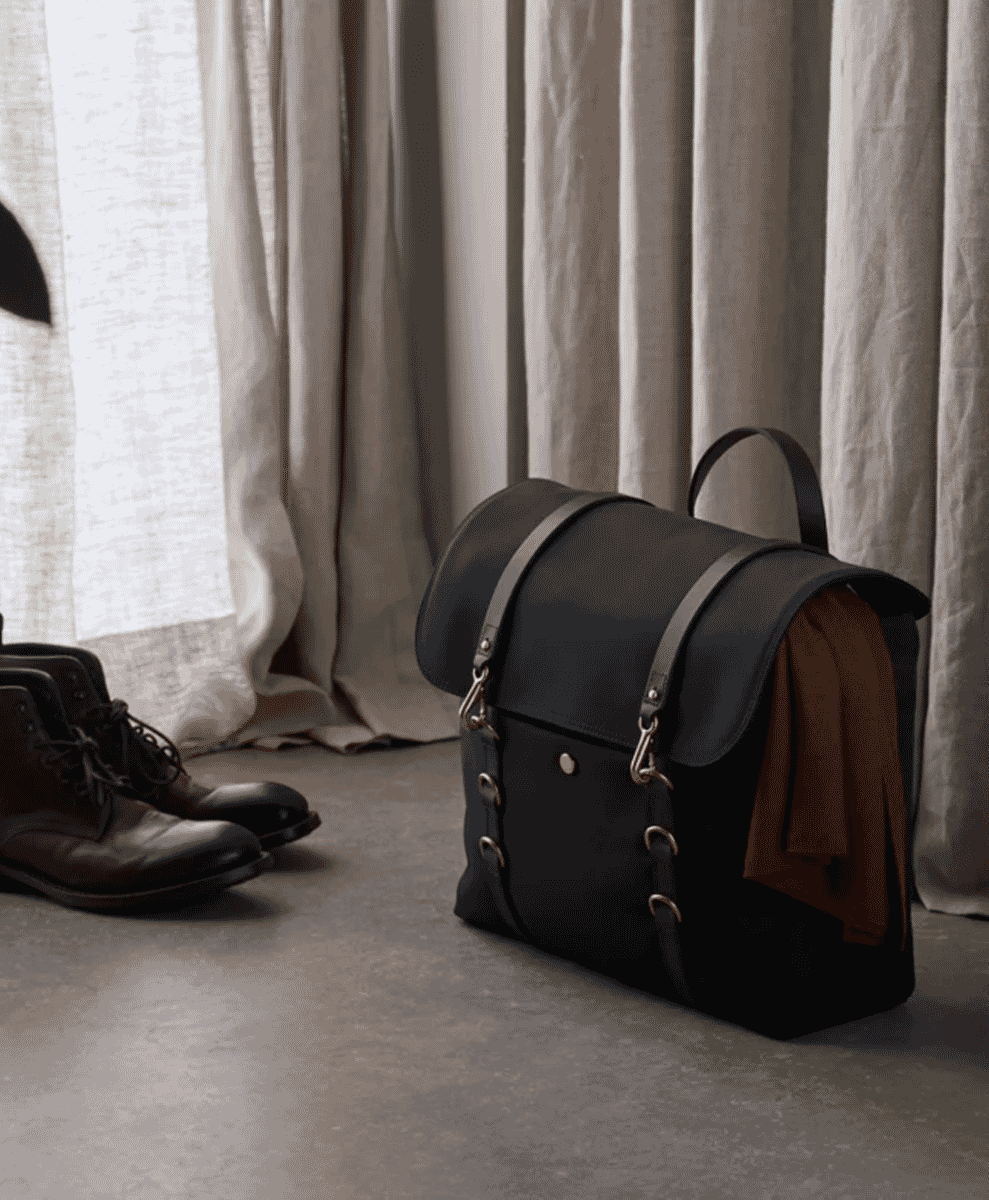 Everyday bag
The Mismo bag emerges as the epitome of versatility within a carefully curated capsule wardrobe. Its ingenious design offers multiple configurations to suit your needs, functioning as a traditional messenger bag with a secure front flap closure using three pairs of D-rings, or transforming into a refined two-handle briefcase by folding the flap inside, thanks to the additional handle attached to the backside. Inside, you'll discover a well-thought-out layout, including an exterior front pocket and a foamed laptop compartment, ensuring your essentials are organized and easily accessible. Further interior pockets, including a zip pocket above two small slit pockets, enhance its functionality. With an adjustable and detachable shoulder strap for added convenience, Mismo's bag seamlessly combines style, adaptability, and practicality, earning its place as a versatile cornerstone of your capsule wardrobe.
Now that you've created your capsule wardrobe, discover winter outfit ideas for men.
---
---