A lightweight sweater is a crucial capsule wardrobe piece. At this time of the year, when the weather can't make up its mind between hot, cold, humid or torrential rain, a versatile top layer is essential. You want something that you can throw on that's not got the heft of your winter sweaters, but likewise is still going to keep you warm in the evening. Comfort is always an essential part too.
Well, look no further. We've picked out a selection of the best lightweight sweaters for men that will see you right through to winter...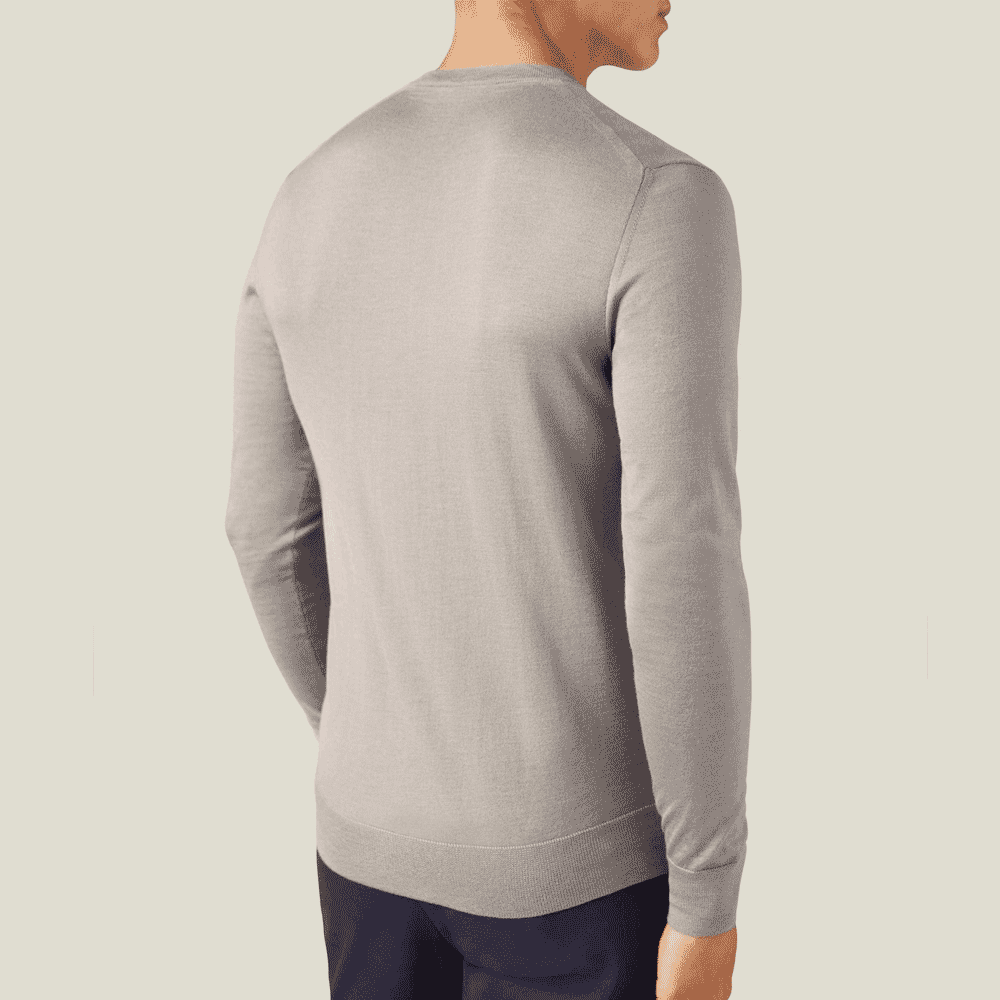 Best lightweight sweaters for men in 2023
Luca Faloni Fine Silk-Cashmere V Neck
Usually, the thought of a material blend brings to mind scrimping on materials but the mix going into this Luca Faloni sweater is all about luxury. The finest cashmere meets the finest silk from the prestigious Cariaggi Collection. The mix means an ultra-soft, lightweight sweater that's fitted and comfortable providing a classic drape. This V-neck sweater is a versatile piece for dressing through summer to autumn and can be worn on its own or above a shirt.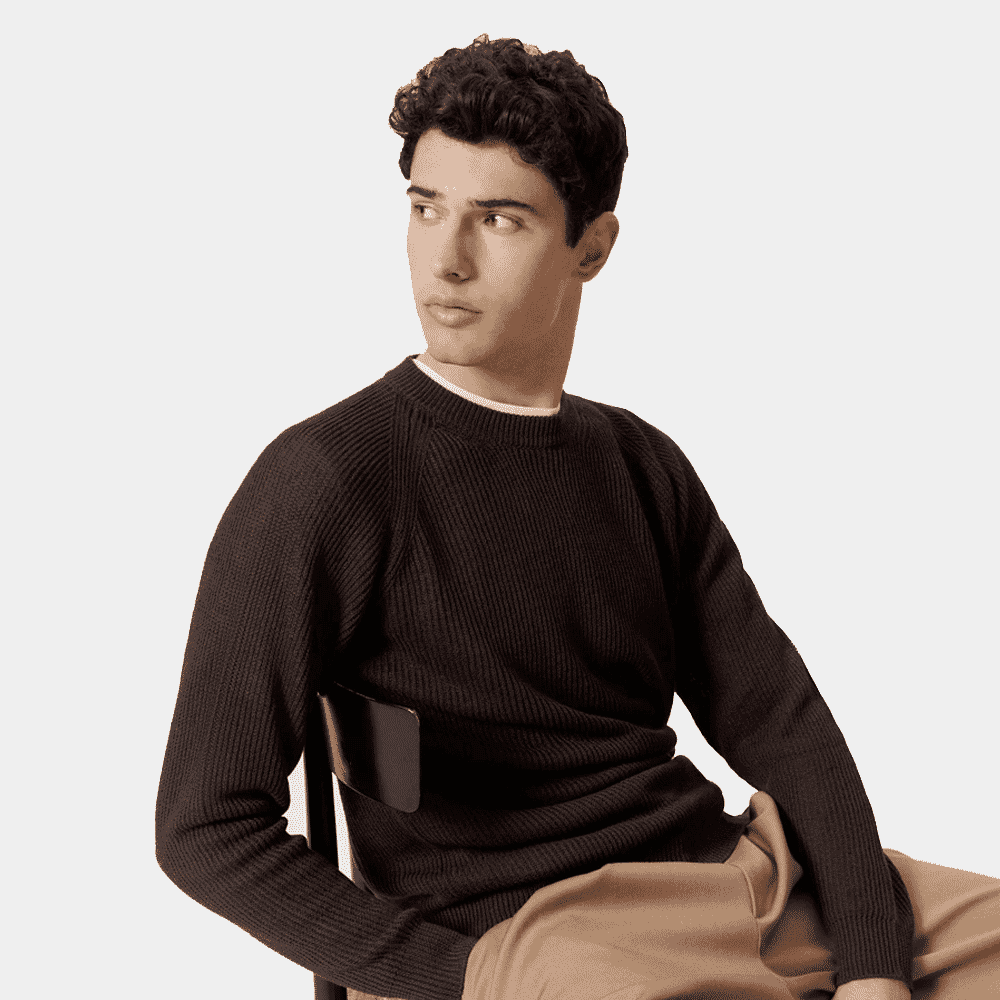 Artknit Studios Linen Cotton Ribbed Sweater
Artknit Studios produces garments made from 100% natural fibres that are biodegradable and don't release microplastics into the environment. The garments are made in Italy by trusted craftspeople and processes are monitored and refined to reduce environmental impact. The linen ribbed cotton sweater is one such garment. With a crew neck and ribbed profile made from a linen organic cotton mix, it's soft and warm without being overly heavy. One to be layered up in winter and worn on summer evenings when the temperature drops.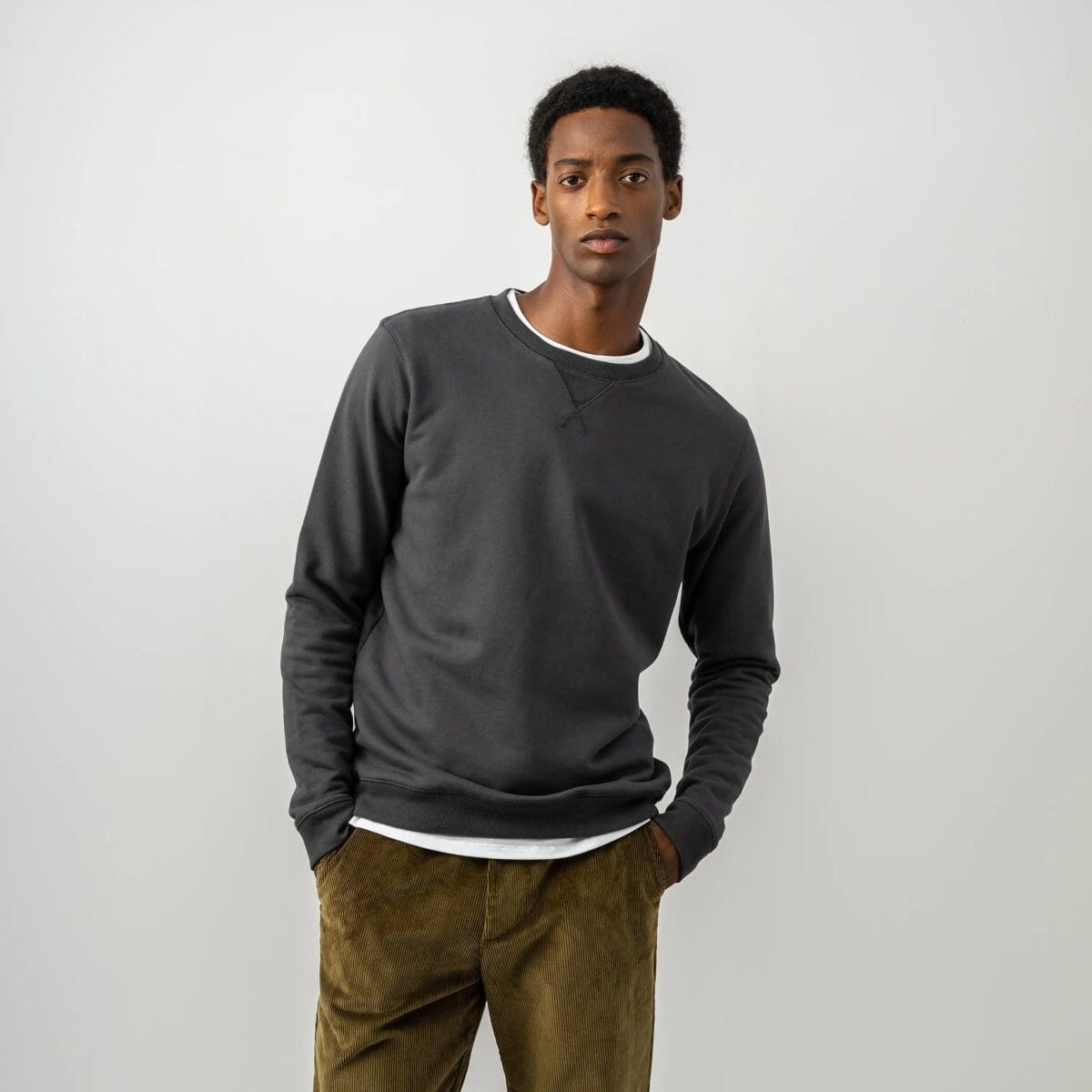 ISTO. Classic Sweatshirt
Transparently made in Portugal, the ISTO. classic sweatshirt (a piece that's been refined over time, now in its newly improved 2.0 edition) is what the brand would call '380gsm of beautiful organic cotton loopback fleece'. Longevity is at the forefront of this lightweight sweater and it's been made to last but also, with luxury finishing, made with comfort as a priority. Available in pale blue, navy, charcoal and forest green, pick up a few for solid, casual wardrobe workhorses.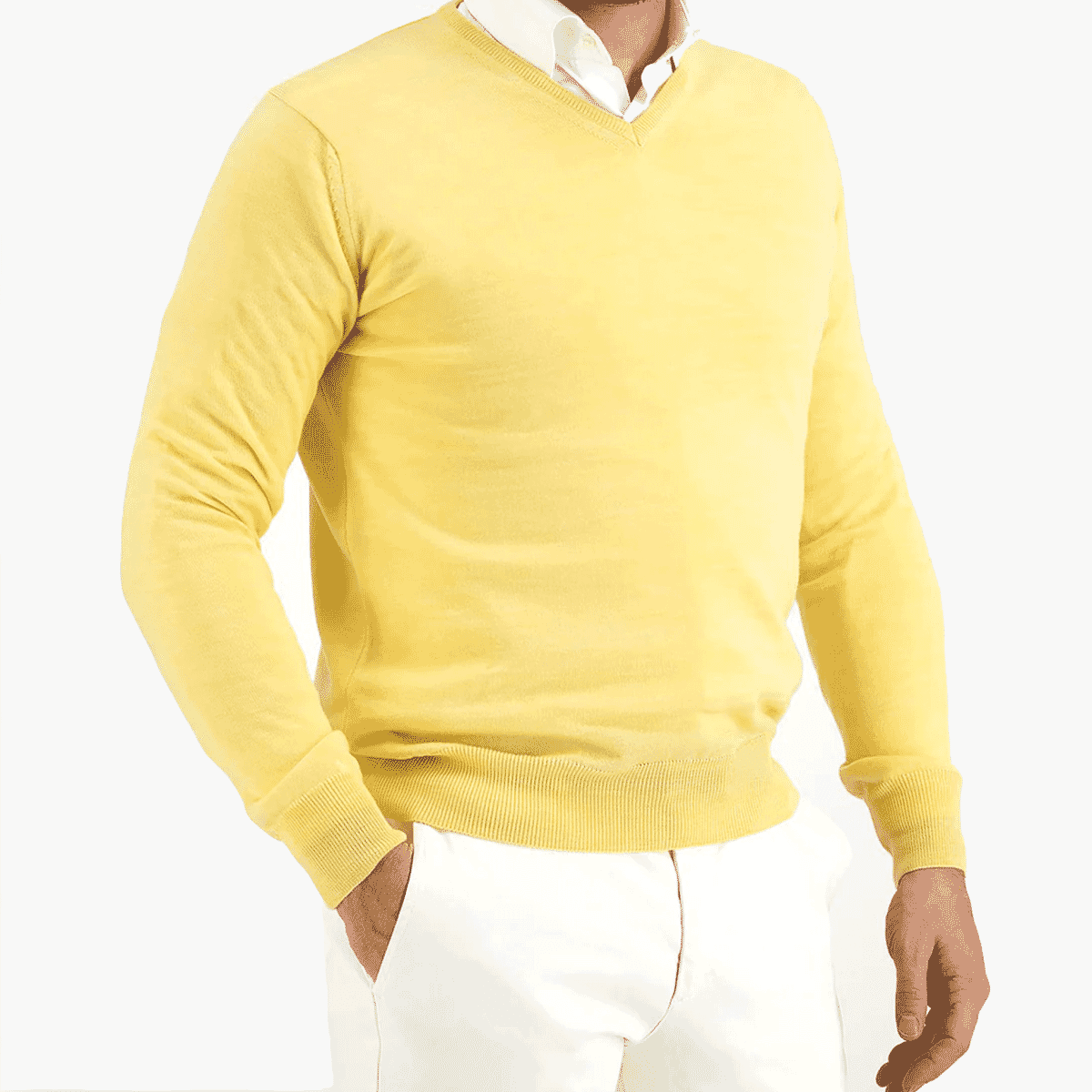 Aurélien Extrafine Merino V-Neck
Pow! Bright yellow cashmere jumper to the face. Aurélien is big on its materials and this colourful number is no different. The shine of silk with the softness of cashmere, this extra-fine merino v-neck is crafted in Italy from the brand's trademarked Cashwool, a fine fibre sourced from selected merino sheep in Australia. They describe it as a fibre for 'true connoisseurs', a flex if ever there was one. Cut in an elegant slim fit, it's one of the most refined lightweight sweaters we've come across – perfect for smart-casual occasions.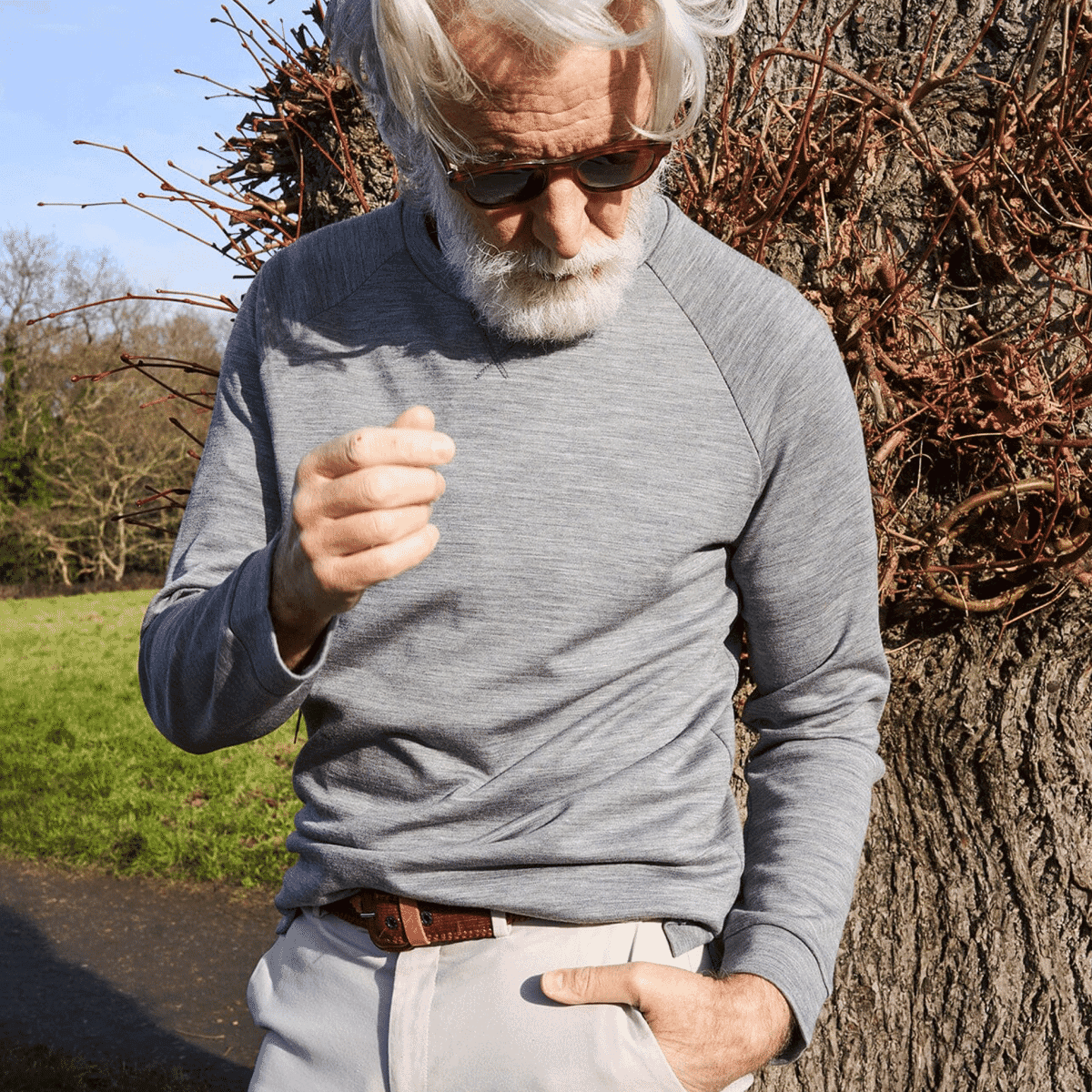 Neem ZQ Merino Crew Neck Sweatshirt
For the uninitiated, Neem London is a lifestyle brand, named after the neem tree, native to India. A natural antiseptic, Neem was set up as a natural antiseptic to fast fashion and thus, it's about transparent, well-made and stylish men's clothing. The ZQ merino super soft crewneck sweatshirt is one such garment that follows the above brief. Made in Italy from New Zealand merino wool, the material was chosen as the company believes 'it has the lowest environmental impact possible of any fabric'. Nifty. It's a great throw-on garment for heading out of the house and due to its material properties, requires less washing.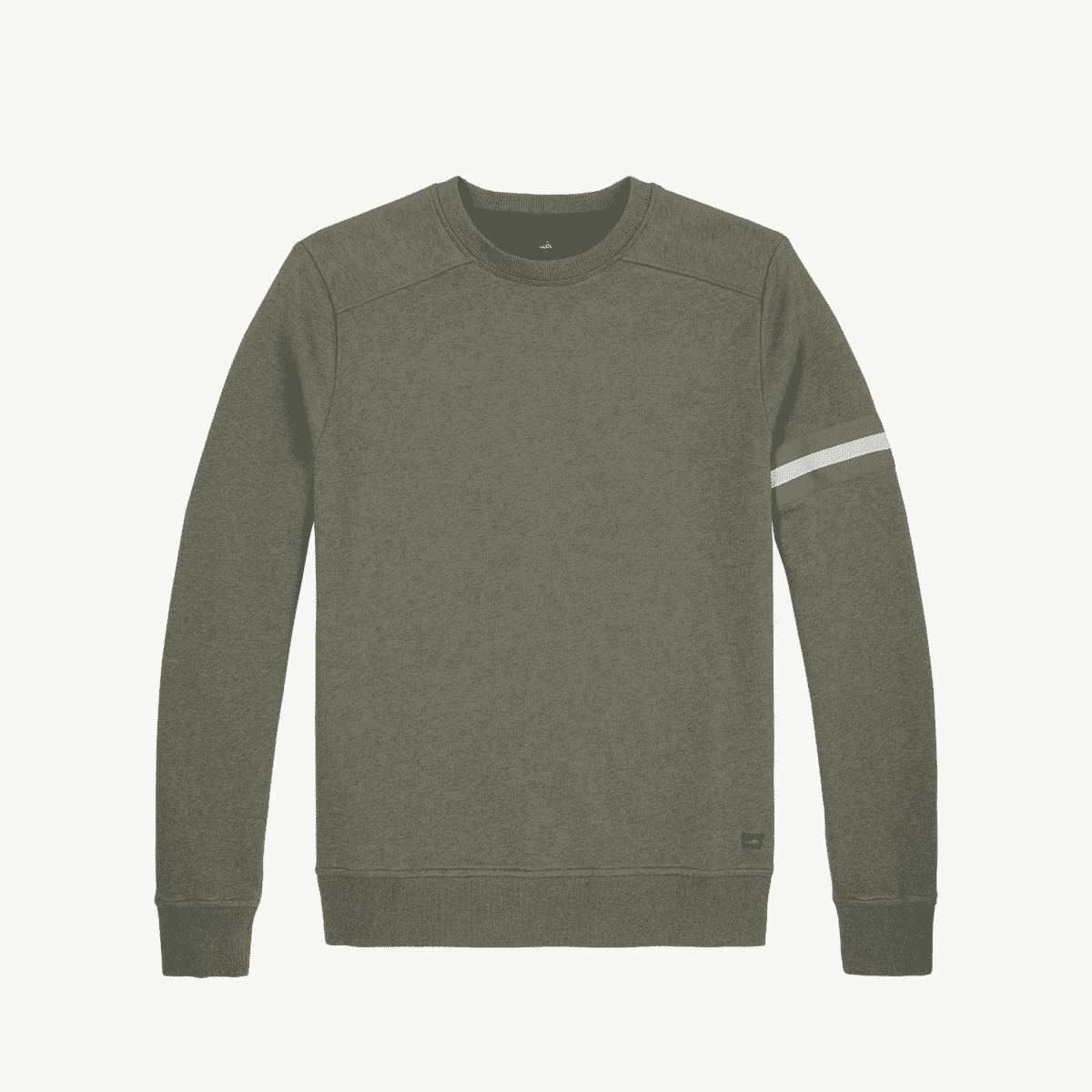 WAHTS Moore Band Crew Neck Sweater
What is it about stripes on arms? Rapha, Thom Browne (infamously taken to court by Adidas), and the rest. There's just something very visually appealing about it. A point of intrigue to the eye. WAHTS is in on it with its Moore Band crew neck sweater. Available in no less than 19 colourways, it's made from 100% cotton and features a ribbed collar, cuffs and hem. Cut for a regular fit, it's soft to the touch and packs welcome natural stretch. One for throwing on as part of a casual rotation.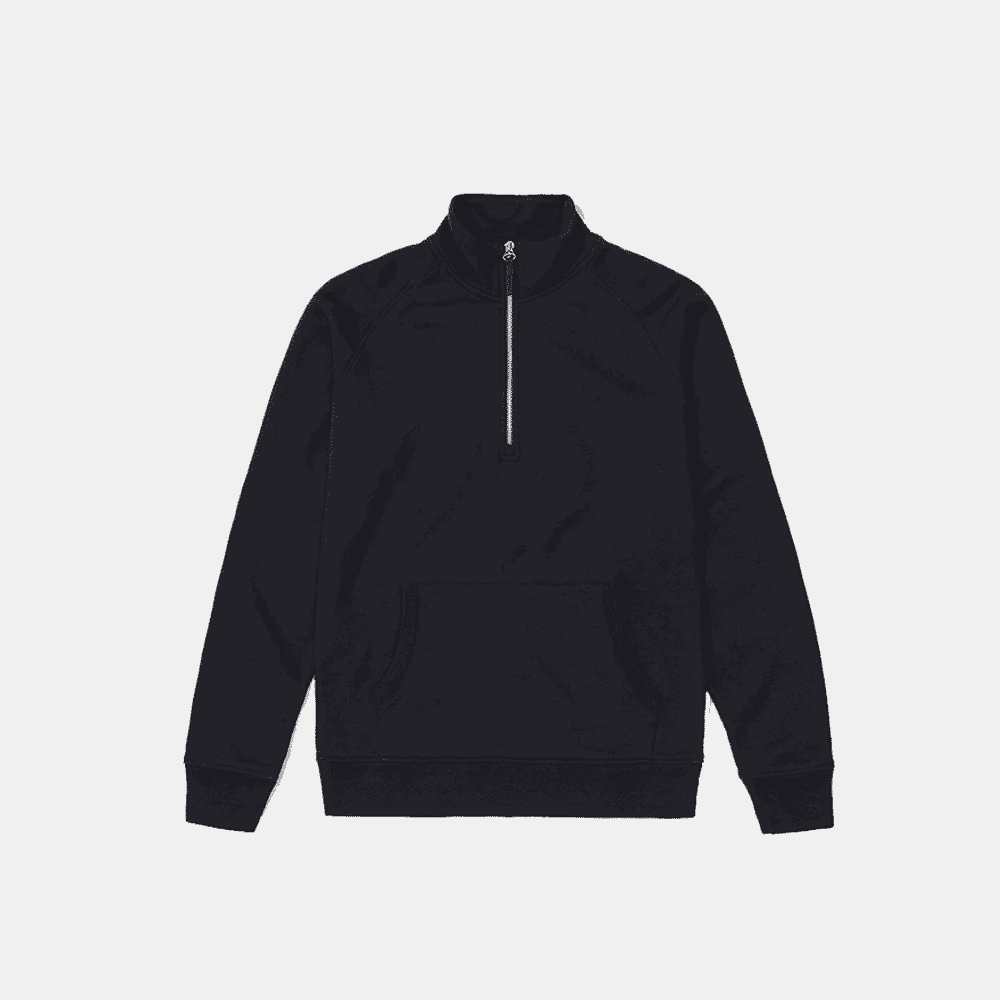 Hamilton and Hare Half Zip Top
A certified wardrobe staple. The classic half-zip, a sweater with a zip. As we've come to expect from them, Hamilton and Hare have taken it and made it into the sort of garment you want to live in 24/7. Made ethically with a mix of cotton and lyocell, the latter a sustainable material made from bamboo. Inside, the garment is brushed to be as comfortable as possible on the skin and this is especially notable around the neck. Pre-washed to ensure now piling or shrink, there's a matching pair of joggers in the collection too.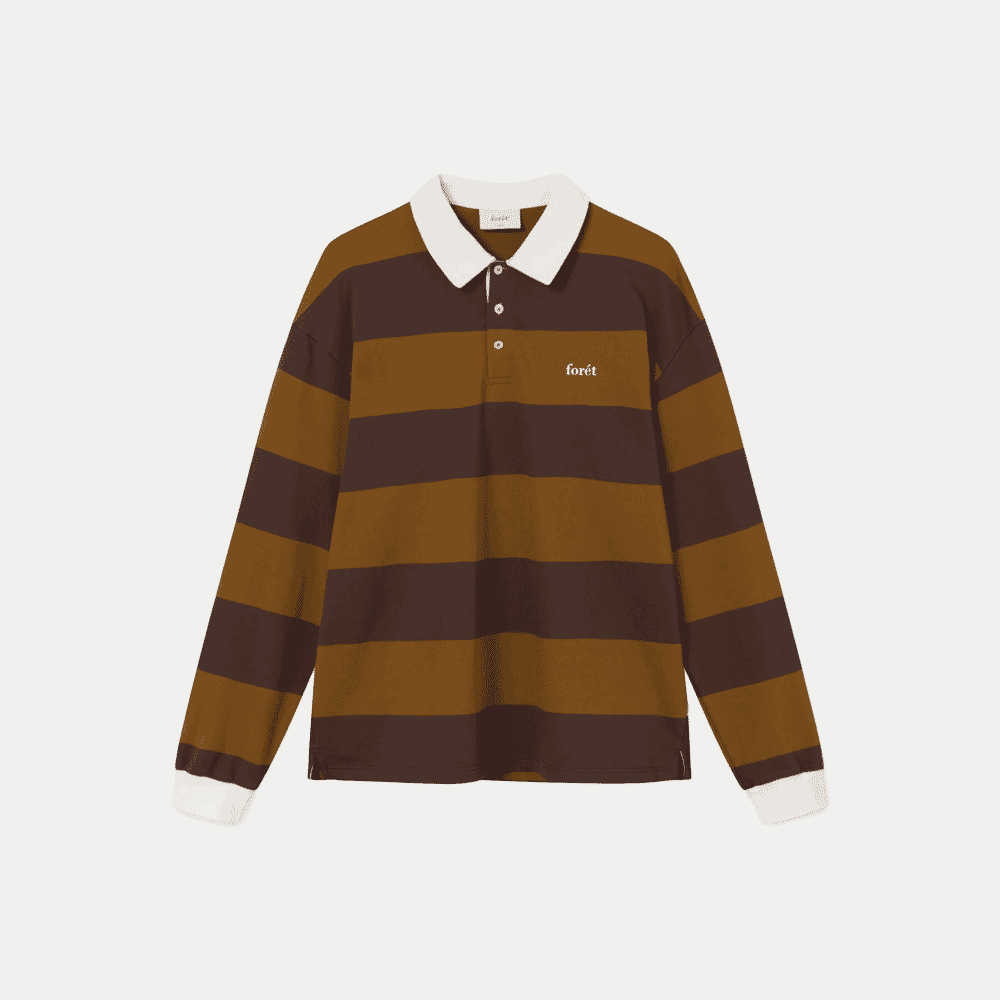 Forét Match Sweatshirt
Not a sweater per say, but substantial enough to be included, be it in contrast collar and long-sleeve form. The match sweatshirt from Forét is made from 100% organic cotton and features a dashing deep brown contrast stripe, with white contrast collar and cuffs. It's serving campus prep meets Garfield and we're absolutely here for it.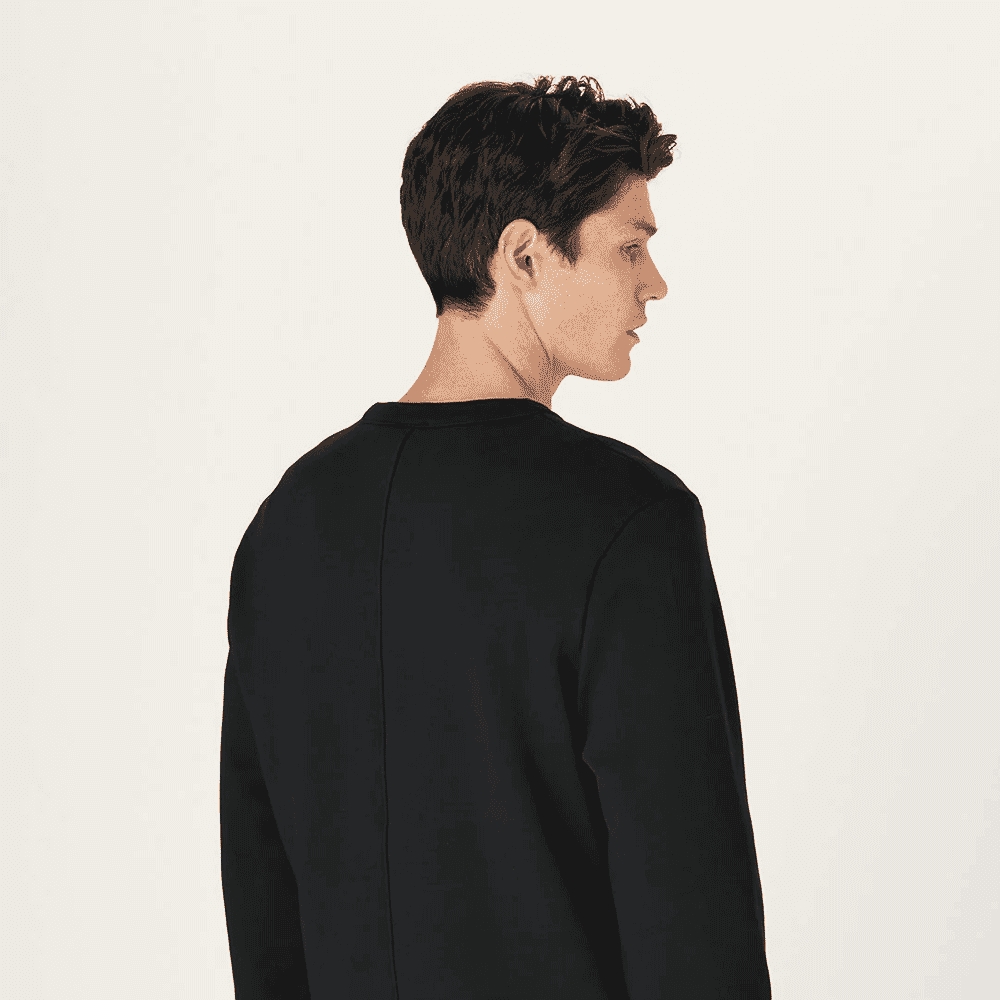 L'Estrange The Sweatshirt
L'Estrange is all about capsule wardrobes and buying better. The brand thinks that your clothing rotation should be modular, fitting together, serving different purposes and in turn reducing the waste of the fast fashion industrial complex. A central star of any capsule wardrobe is always a lightweight sweater. Something not too heavy as to only be realistic during the depths of winter. Something that'll layer and look smart over a shirt, casual over a tee. The sweatshirt fits the above bill.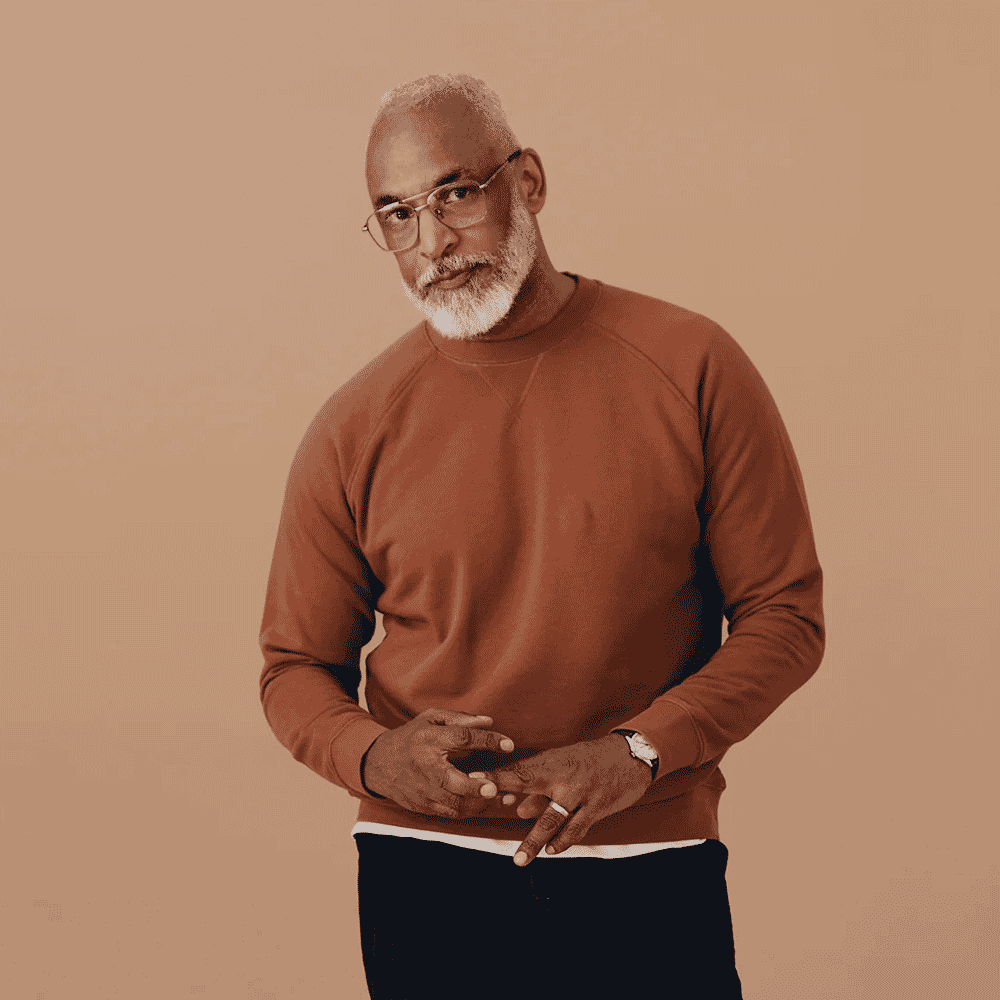 Form&Thread Organic Essential Sweatshirt
The organic essential sweatshirt is a re-work of a classic given the premium upgrade. GOTS-certified organic unbrushed American diagonal fleece, a comfortable 350gsm, has been crafted into a luxuriously comfy and minimal regular-fit sweater. Available in six versatile colourways, Form&Thread's love of material and innovation is there again for all to see. Minimal classics but always with an edge.
Check out our pick of the best pullover hoodies for men.
---
---