Being warm in winter doesn't mean sacrificing your carefully constructed style. Don't get us wrong, we love the feeling of sliding cold arms into a down jacket in the knowledge that within minutes they'll be bordering on too hot. One of the great strengths of the puffer jacket is that it's like wearing a duvet. This is also one of our problems with men's down jackets. If you're hoping to keep any shred of sophistication or formality, swap the down padding for woollen tailoring. We think that the best men's winter jackets are usually woollen. Although woollen winter jackets lack the waterproof technology that other styles offer, you can't beat the classic, timeless styling. Here are the top 5 smart winter coats at OPUMO.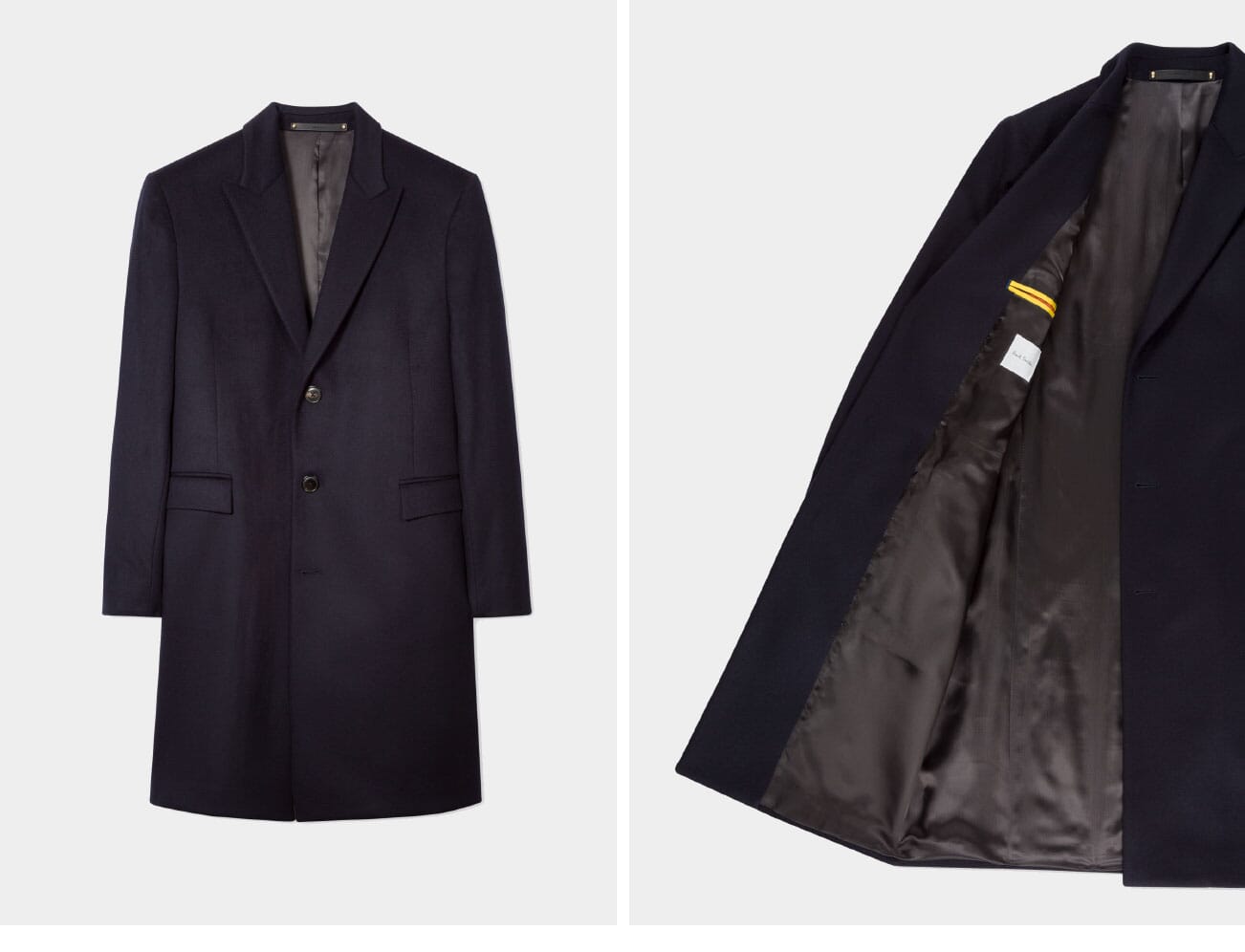 Paul Smith Navy Wool / Cashmere Epsom Coat
A touch more luxurious than Legends' Atlas Coat, Paul Smith's Epsom Coat displays the iconic British tailor's penchant for sharp cuts and fine materials. This Italian-crafted smart coat makes use of a super-soft wool and cashmere-blend cloth. The refined coat is cut for a light slim fit which makes it the perfect finishing touch to any outfit. The tailored fit has the power to hold a look together, elevating even the most relaxed outfits to attention-grabbing levels.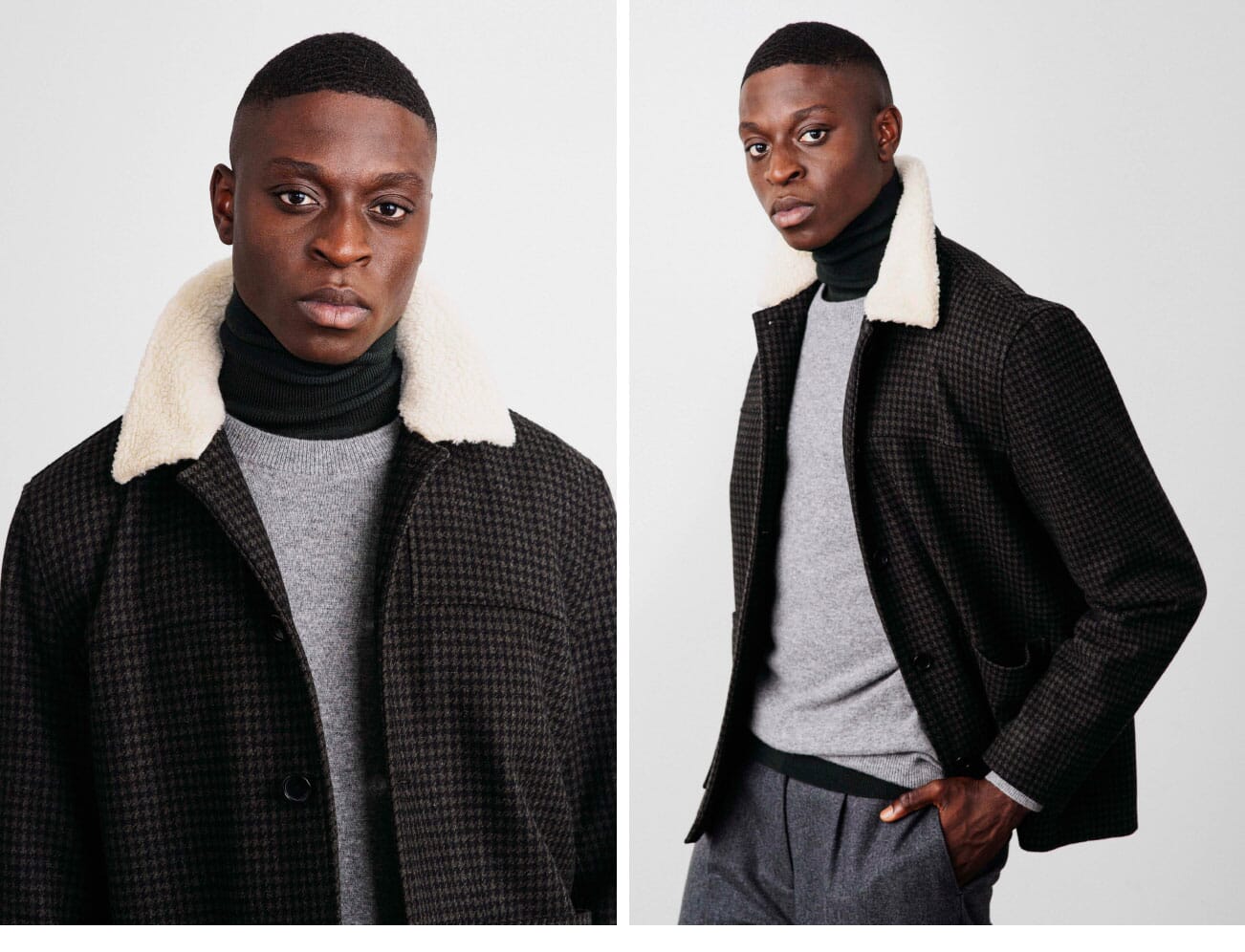 A Day's March Moss Dogtooth Wool Jacket
Whereas all of the other men's winter coats in this roundup have featured as little detailing as possible, A Day's March's Dogtooth Wool Jacket plays with pattern. A subtle dogtooth motif in dark green and black lends this woollen winter jacket a sense of texture without dominating the style. Two large pockets punctuate the front of the jacket while a faux fur collar adds a touch of stylish flair to the unimposing design.
Gloverall Black Monty Duffle Coat
The duffle coat is one of Autumn/Winter 2019's key styles for men. This classic design features a rope-and-wood toggle fastening. Bearing many of the qualities of a traditional woollen overcoat, the duffle coat is a slightly less formal option. While it is less formal, it can still be styled with smarter outfits. Gloverall's Monty Duffle Coat is made from fine Italian wool and is finished with a cotton herringbone webbing interior. A slightly oversized cut means that you have space to layer up underneath. Want to know more? See how a Gloverall coat is made.