Founded in 2018 by partners Ludvig and Sofia, Inabo creates men's designer slippers from premium leather and suede. Inabo's leather mule slippers and men's suede slippers embody their home country in several ways: at a foundational level, it is a universal tradition in Sweden to take your shoes off when entering a home. Inabo offers an alternative to ruining your look with a pair of scruffy fleece slippers. As well as this, all of Inabo's men's house slippers abide closely by Scandinavian design principles. Minimalism meets top-quality materials to result in a product that caters to function as much as form. We've had the hard job of testing out these men's mule slippers over the past few weeks. Keep reading to see whether this really is one of the best slippers for men.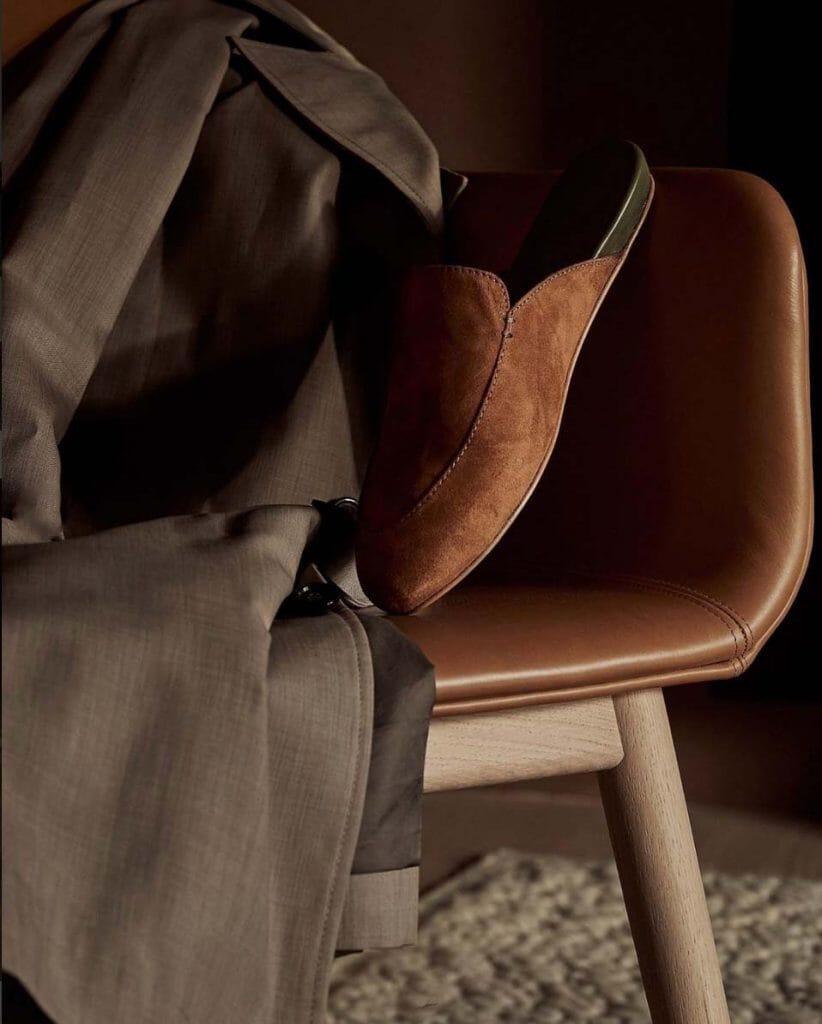 Inabo styles
Inabo's offering is split between two different styles. The Slowfer takes inspiration from classic men's loafer styles but gives the design a comfy slipper twist with no heel. Taking on more of a traditional slipper shape, the Slider is inspired by Moroccan babouches but offers a sophisticated take on the style. If you're looking for a way to maintain a sense of formality even at home, we recommend the Slowfer – the structured upper feels less like a slipper than Slider – but if you're a bastion of simplicity, opt for the Slider.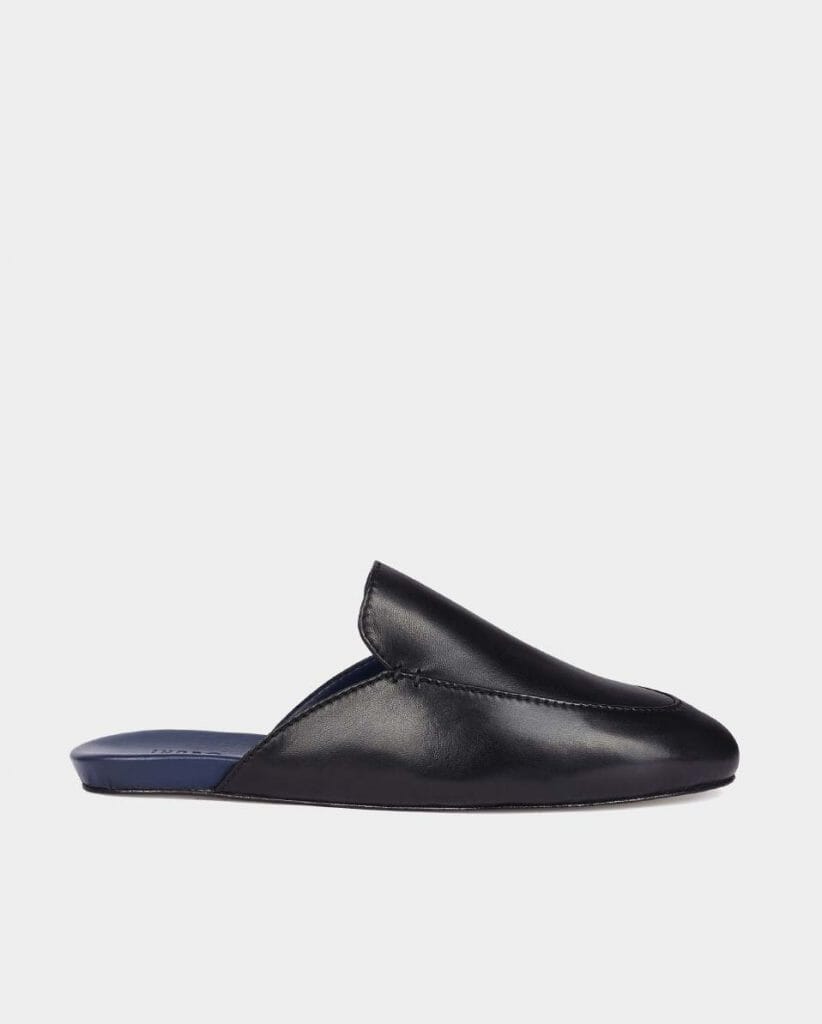 Inabo materials
Inabo's goal is to create a slipper that doesn't ruin your well-curated look and one of the keys to reaching this goal is material. Gone are the days of Terry fleece slippers. As far as Inabo is concerned, premium leather and suede are the only way forward. The black nappa leather used for the Slowfer is extremely supple – an essential quality for something intended for bare-foot wear. The Slider, on the other hand, is cut from lamb suede which is instantly warm and stunningly soft. 
The insole of every pair of Inabo slippers is half suede and half nappa leather. The suede half, hidden under the vamp, ensures that the slippers don't slide off. It's touches like this that show the meticulous care that goes into each pair of designer slippers.
---
---
Presentation
The beauty of the Inabo experience doesn't rest entirely in the physical product. Every pair of Inabo's mule slippers comes in a high-quality shoe box characterised by the label's tastefully muted colour scheme. Within the box you'll find your new pair of luxury men's slippers accompanied by a minimal canvas tote bag featuring the Inabo logo.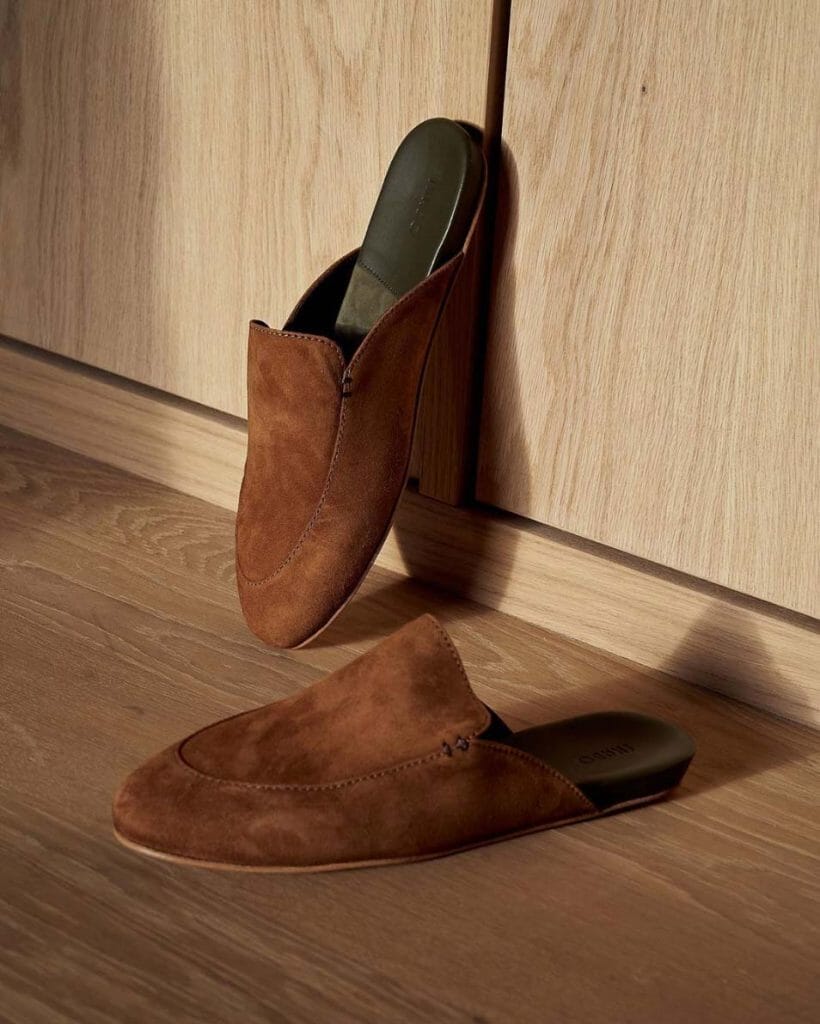 Wear test
We took our time with each pair of men's house slippers so that we could get a feel for them in the short term and long term. After several weeks of heavy wear, each style has worn in smoothly, the leather and suede gaining unique patinas and character while softening easily.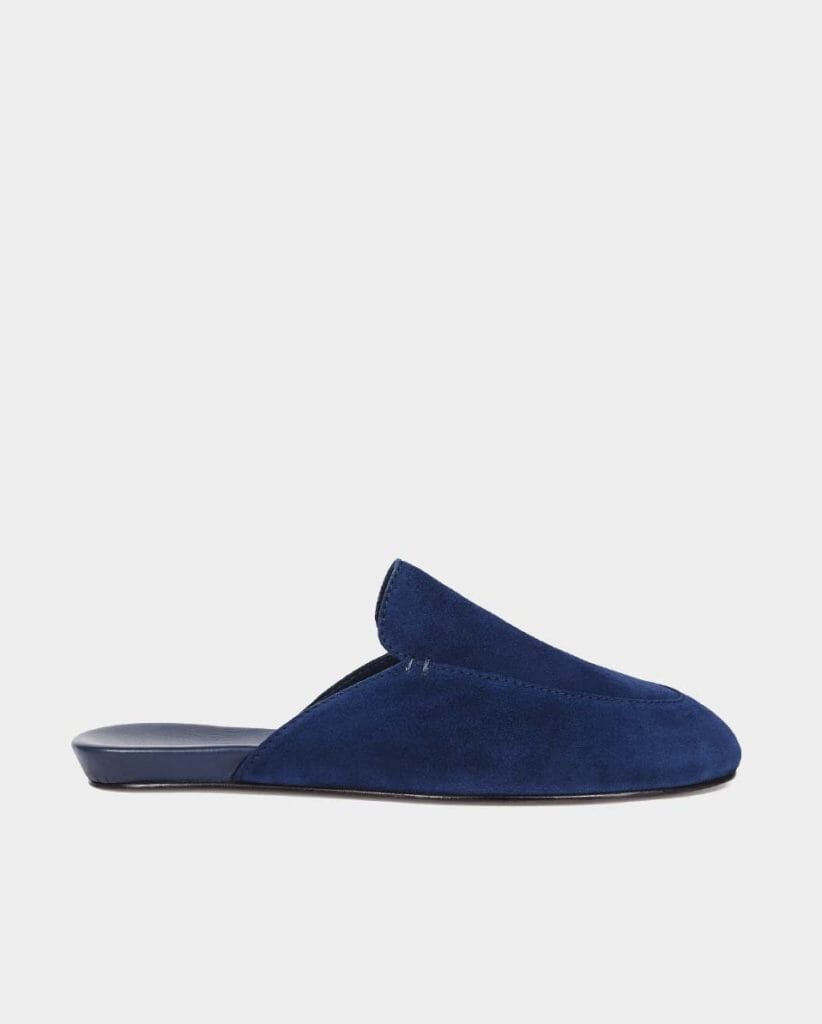 Inabo review verdict
Slippers were part of the wardrobe that we'd never really paid much mind to. It doesn't feel like an essential purchase – socks are fine, right? Incorrect. Once you've slipped your tired feet into the Scandinavian luxury of a pair of Inabo men's mule slippers, it all changes. The Inabo experience, from opening the box to wearing your pair into a unique wardrobe fixture, is a complete pleasure. 
Photography by typicals.co
Shop Inabo at OPUMO.
Find out more about the people behind the brand in our interview with Inabo.
---
---