There's many ways that we, as eco-conscious consumers, can shop in a more sustainable way and doing so doesn't have to sacrifice on style. If anything, brands that are more considerate with their use of materials and transparency in their production processes tend to make the best clothes anyway. For this reason, we've curated a list of the best organic cotton t-shirts for all occasions.
Cotton is a staple of the clothes we wear but it's also a material that's tough on the environment. That's why when shopping for a t-shirt, it's best to choose organic cotton, a material that leaves less of an impact. Of course, organic cotton isn't a quick fix. It's always worth looking into certification of a material and opting for a brand with a transparent approach to how their garment is made.
Are organic cotton T-shirts better than standard cotton?
The short answer is: yes. Cotton is one of the most intensively-farmed materials on earth, using vast amounts of water to cultivate, (the WWF suggests that it takes 2700 litres of water to make one cotton t-shirt) as well as using fertilisers sourced from fossil fuels and harmful pesticides which subsequently run off into the lakes and rivers, polluting crucial water sources. 
Cotton produced in such an intensive way damages soil and negatively affects natural habitats. It's also a danger to the people that pick and process it. Genetically-modified seeds are also used within standard cotton growing practises, which diminish natural resistance to pests and disease.
According to the Soil Association, organic cotton uses less water and doesn't use the same harsh chemicals as standard cotton, thus allowing farmers to build healthier soil and support the surrounding environment. Organic cotton farming also allows for a variety of food crops to be grown alongside, providing security of income for the farmer (as well as supporting local food chains) and encouraging biodiversity.

When you see the Global Organic Textile Standard (GOTS) this means organic growing practises have been mirrored by socially and environmentally responsible factory production. Organic cotton is also easier to recycle and being a natural product, will eventually biodigrade. Like any garment, it's worth looking out for the best quality garment you can afford, using the finest materials that are produced responsibly. Get a great t-shirt and wear it into the ground.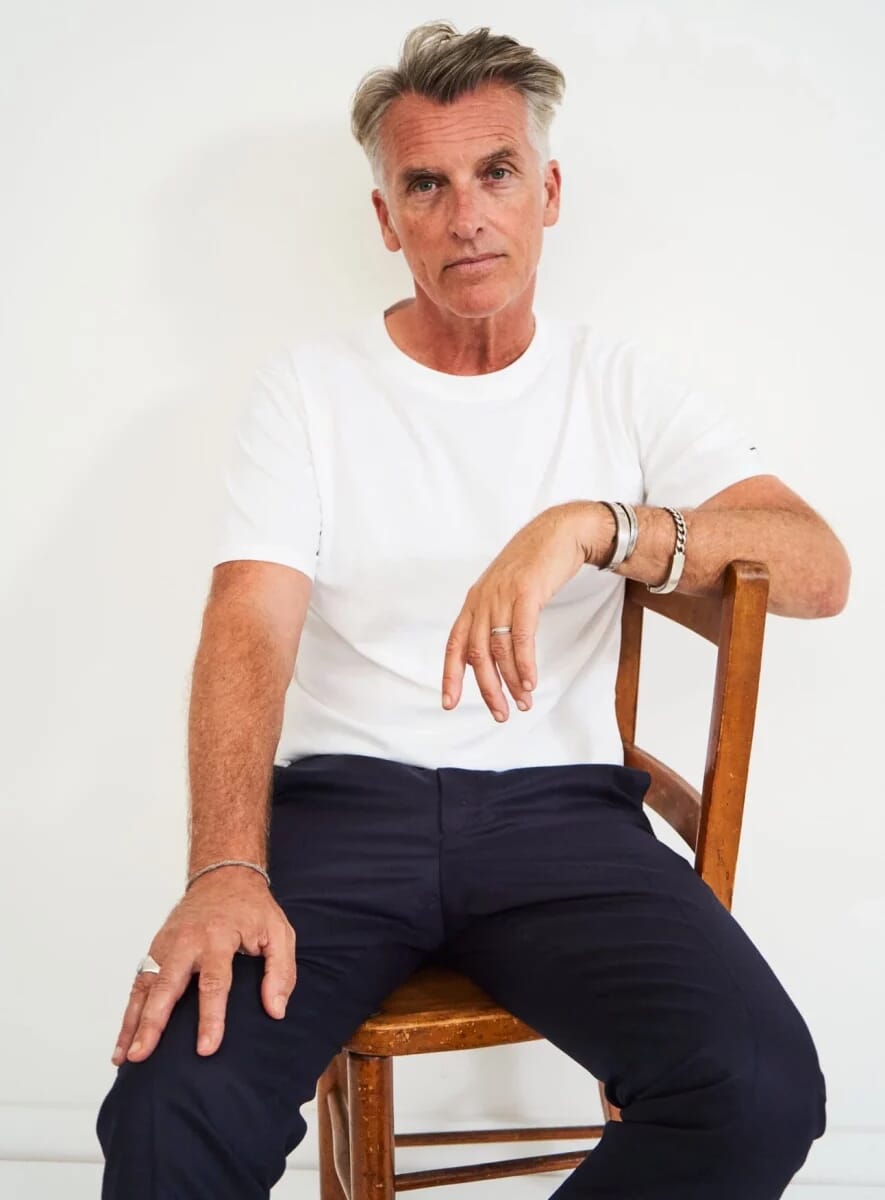 Best organic cotton T-shirts in 2023
Neem London
A certified carbon-neutral organic cotton t-shirt from conscious brand, Neem London. Made in Portugal using GOTS-certified organic cotton, the material is a 180gsm mid-weight comfortable fabric that makes for a fitted t-shirt that's versatile enough for wearing under tailoring or using as a day to day. Everything at Neem has a track and trace functionality QR code to show you exactly where the product has come from. Neem also take back garments, including this one, for future recycling.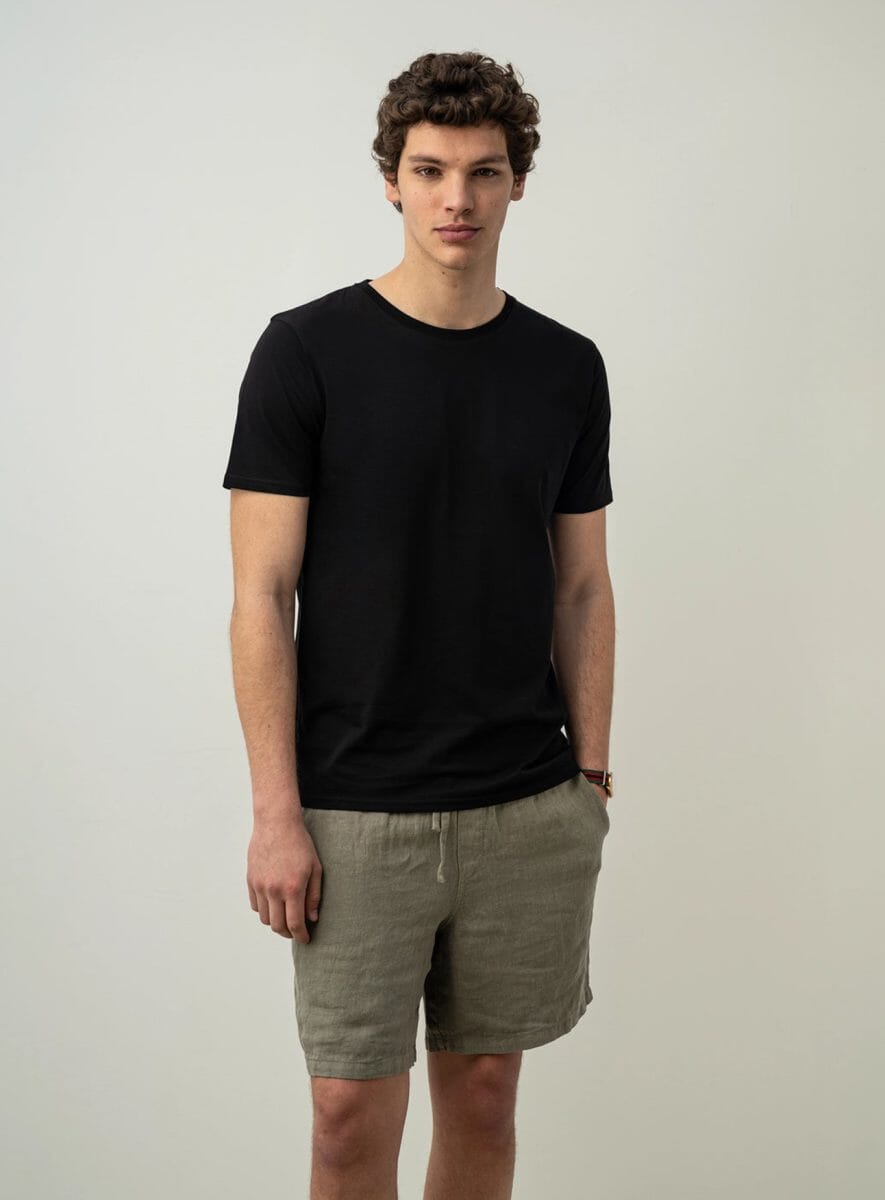 ISTO
The Supima cotton t-shirt from ISTO comes via the best factories in Portugal, using an American Supima cotton that is extra-fine for comfort but extremely durable, ensuring strength, softness and colour retention. Basically a cotton t-shirt for the long haul made from 160gsm jersey. Available in a solid variety of classic colourways. Pick up a few.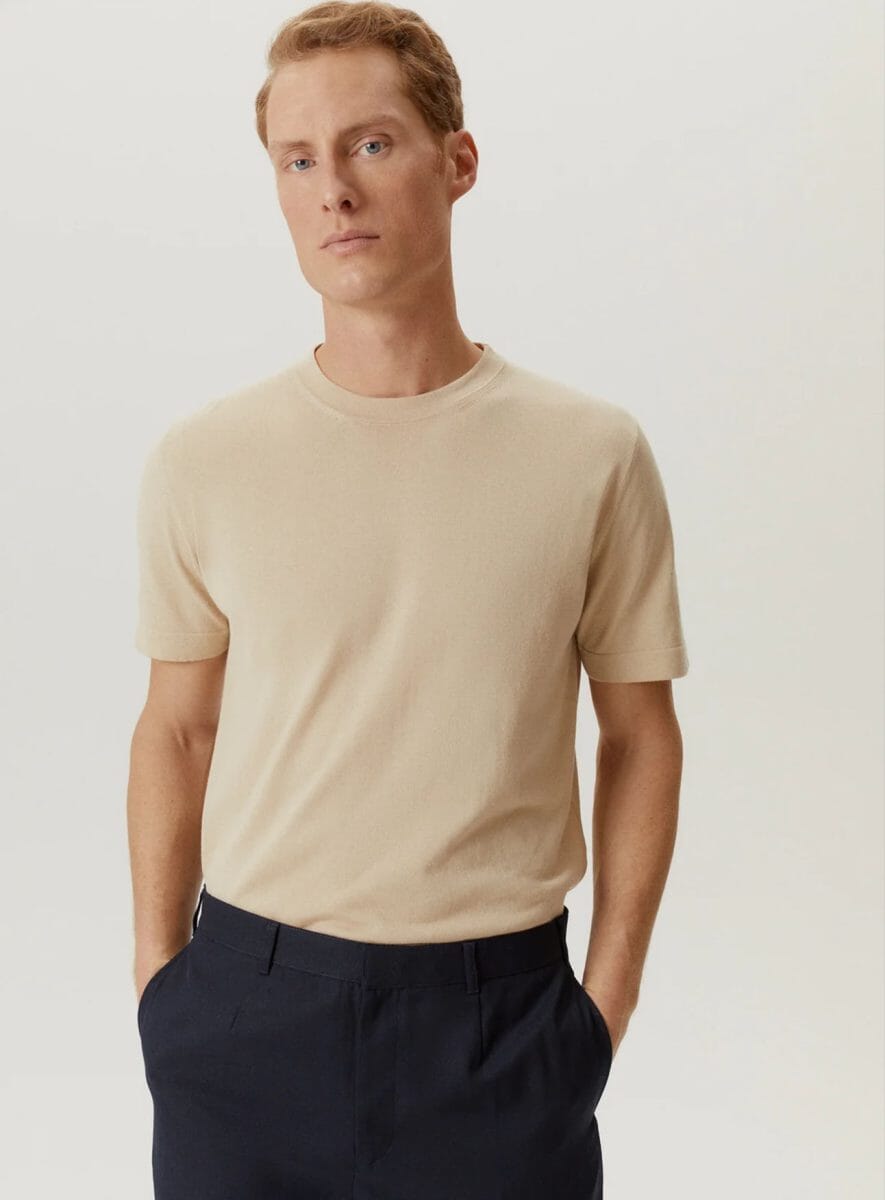 Artknit Studios
Designed for a regular fit with serious tucking into trousers potential, Artknit Studios organic cotton knit t-shirt is a smarter, standalone t-shirt option available in sand, deep blue, khaki green and milk white colourways. Super soft and lightweight, side slits give it a nice drape on the body with the tubular knitting style adding welcome texture. A great option for wearing with a dark pair of slacks and a loafer.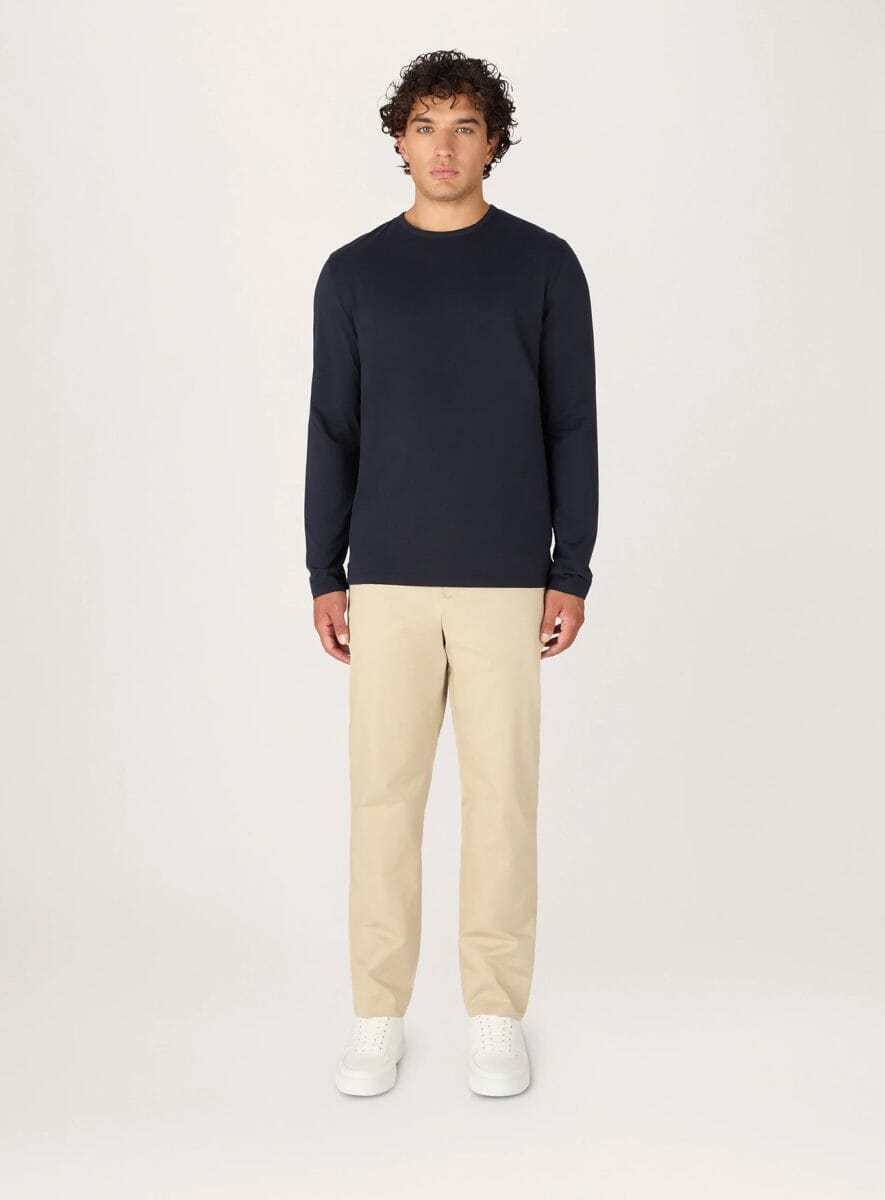 L'Estrange London
Part of the whole premise of L'Estrange London's modular wardrobe approach is to reduce excess waste and only invest in the quality clothes that you need, thus avoiding future waste. They also help to recycle used garments as part of their service. The brand's long sleeve t-shirt available in white, navy and black is made from a premium soft heavyweight organic cotton with split sides for a great fit. It's exactly the same as their trademark short sleeve, albeit with a bit more coverage.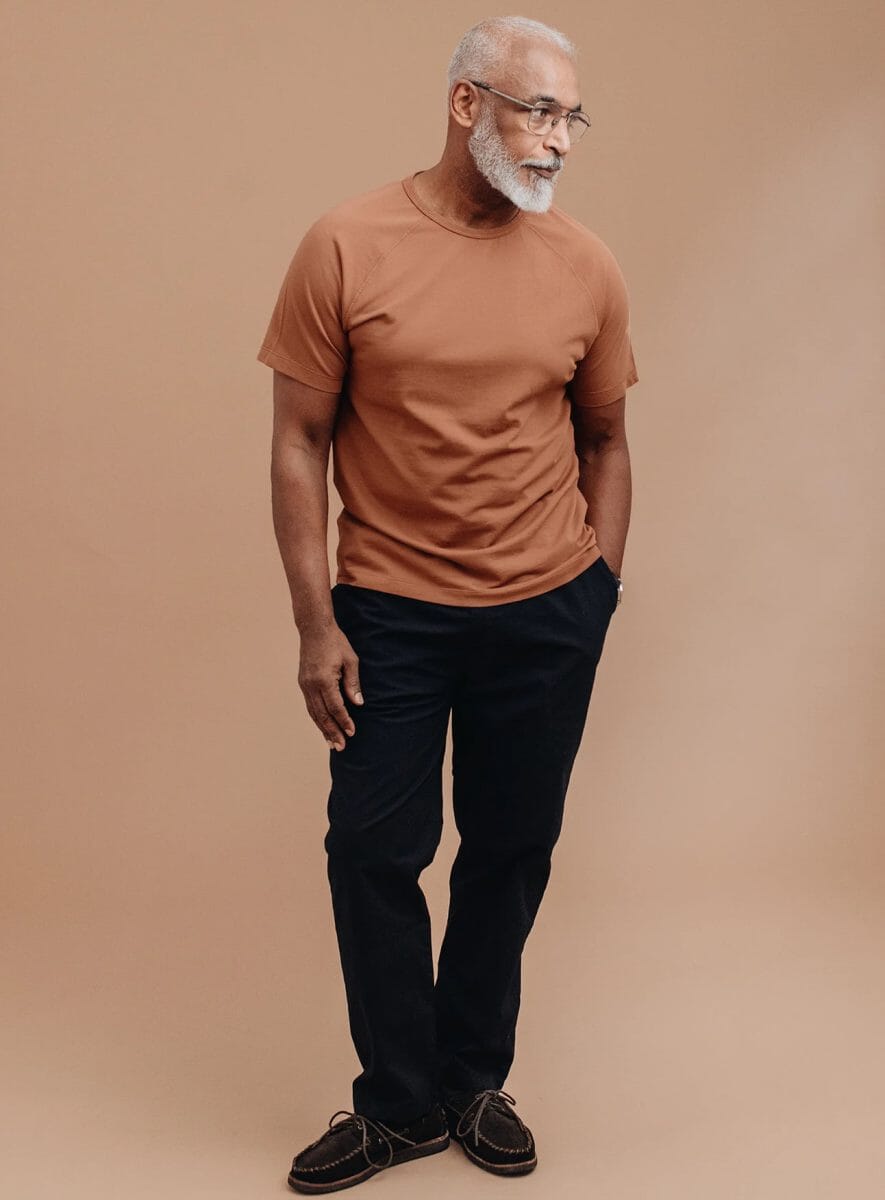 Form & Thread
The raglan short sleeve t-shirt from Form & Thread is another great option for stocking up on and introducing some colour into your palette. Plenty of options for mixing in a new shade to an outfit. Made from luxurious organic Italian cotton, the fleece construction keeps it soft but it's still a light 165gsm standard t-shirt weight. A deeper hem at cuff and body means a flattering and comfortable silhouette, as do raglan sleeves. The neck back print does away with labelling. Sustainability without the itch.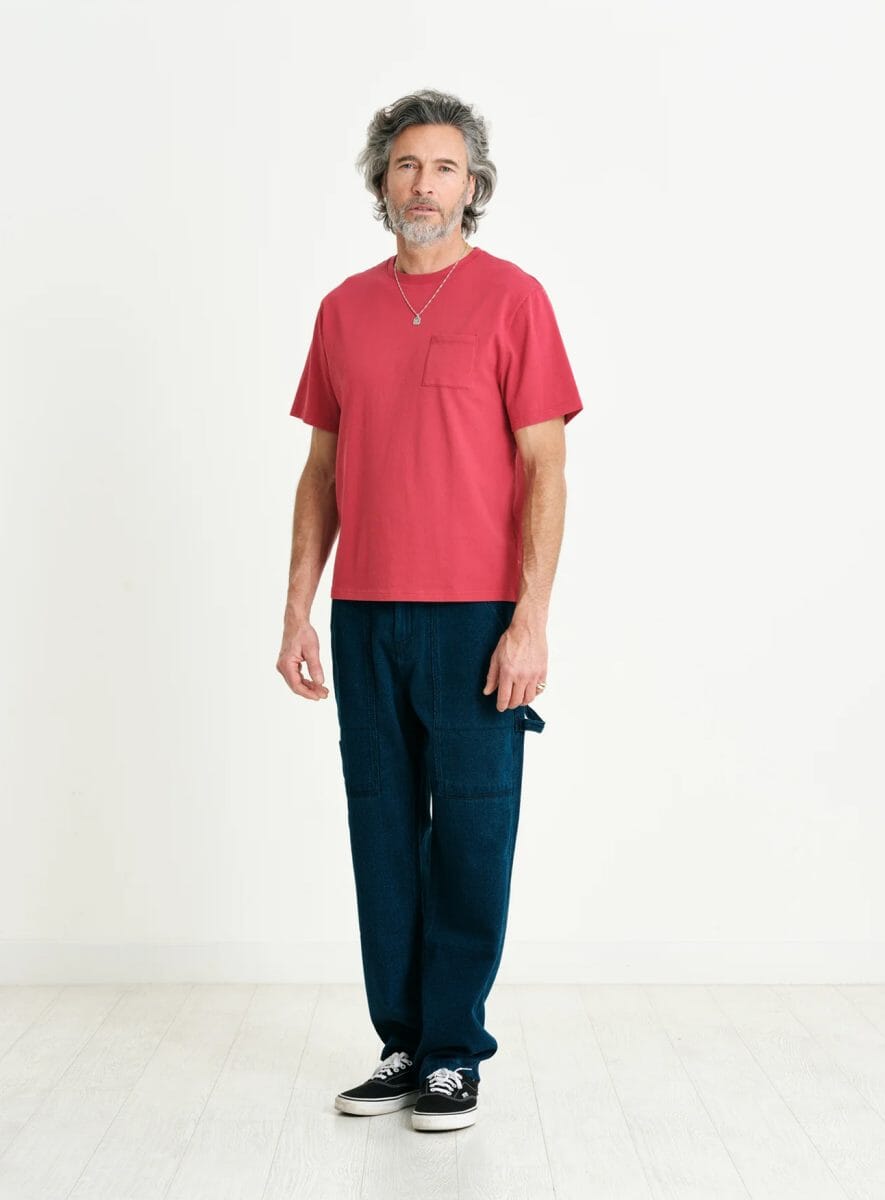 Wax London
Not for the faint-hearted (nor for wearing in Pamplona in July) this brightly coloured number from Wax London is a bold, boxy t-shirt option for casual looks. With a wider body and slightly shorter length, the t-shirt has a standard crew neck and welcome front pocket for detail. The t-shirt is made from Global Organic Textile Standard (GOTS) and Organic Cotton Standard (OCS) cotton ensuring a better deal for the farmer, you and the environment.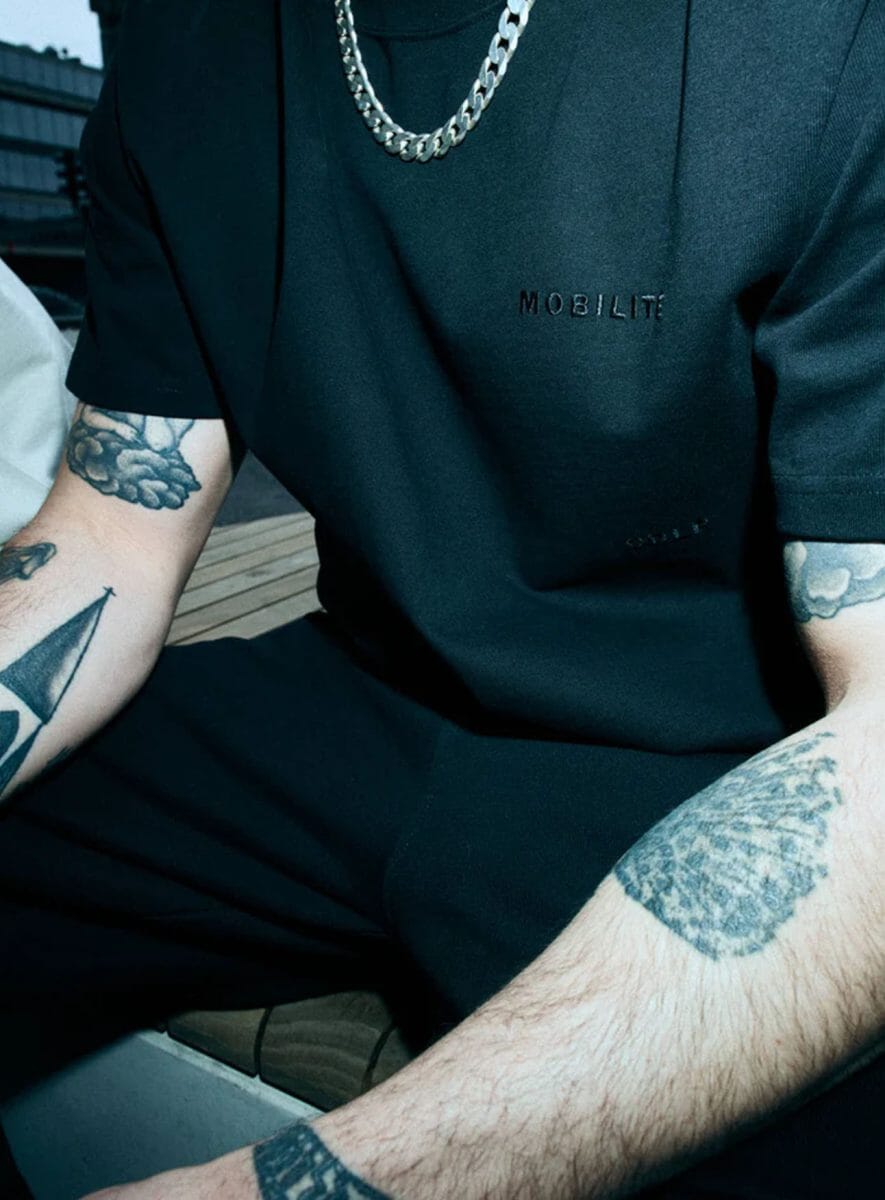 CDLP
Material maestros and leisurewear lords CDLP are passionate about the materials that they put into their garments, with collections choosing organic cotton as well as other sustainability-minded materials like bamboo and lyocell. If you're on the hunt for a t-shirt that's heavier, the brand's heavyweight t-shirt made from a 50% mix of organic cotton and recycled cotton could be worth investing in. It's breathable, durable and wicks moisture, with the materials allowing for a natural fading over time.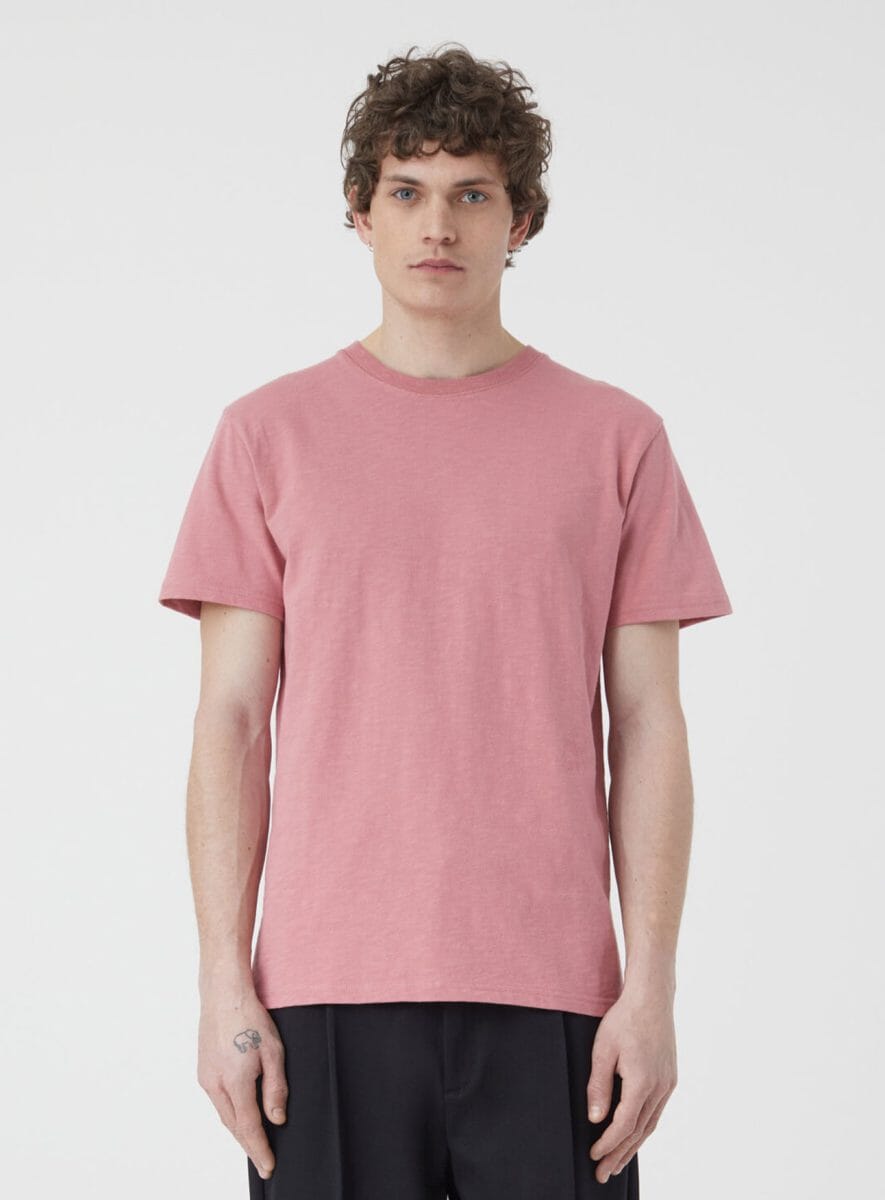 CLOSED
Another option for stocking up on multiple colours of organic cotton t-shirts, the Logo t-shirt by CLOSED is made from pure organic cotton with a regular fit and what the brand describes as a 'lively surface structure.' A round neckline, straight sleeve ends and hem complete a solid tee with an embroidered logo. Tuck it into a pleated pants with some sneakers to finish off your look.
Read on for more sustainable menswear brands to have on your radar.
---
---