In the ever-evolving world of fashion, there's a trend that has been making waves on a global scale. Korean clothing brands for men are currently at the forefront of the industry, capturing the attention and admiration of menswear enthusiasts worldwide. As we step into 2023, it's undeniable that the influence of Korean fashion is stronger than ever, and these brands have solidified their place on the international fashion scene.
So, why are Korean brands shining so brightly in the fashion spotlight right now? The answer lies in their unique blend of innovation, quality, and an uncanny ability to tap into the desires and tastes of the modern man. Korean fashion is an exciting fusion of traditional craftsmanship and cutting-edge design, resulting in collections that are not only stylish but also incredibly well-made.
One of the key factors that set Korean brands apart is their commitment to detail. Each piece is carefully crafted with precision, often featuring intricate patterns, expert tailoring, and a meticulous attention to fit and finish. Whether it's a classic tailored suit or a street-style-inspired hoodie, you can expect a level of craftsmanship that is second to none.
Korean fashion is also known for its versatility. These brands offer a diverse range of styles, from minimalist and understated to bold and eclectic. Whether you're looking for sleek office attire, casual streetwear, or something in between, Korean brands have you covered.
Moreover, Korean fashion labels aren't afraid to experiment with bold colors, unconventional materials, and unique silhouettes. This fearless approach to design has resonated with a generation of men seeking self-expression through their clothing choices.
In this article, we will explore the ten best Korean clothing brands for men in 2023, each with its own distinctive style and charm. From classics that have stood the test of time to emerging labels pushing the boundaries of menswear, these brands exemplify the innovation, quality, and versatility that make Korean fashion a force to be reckoned with in the global fashion arena. So, get ready to discover the brands that are redefining modern menswear and setting the tone for a fashionable year ahead.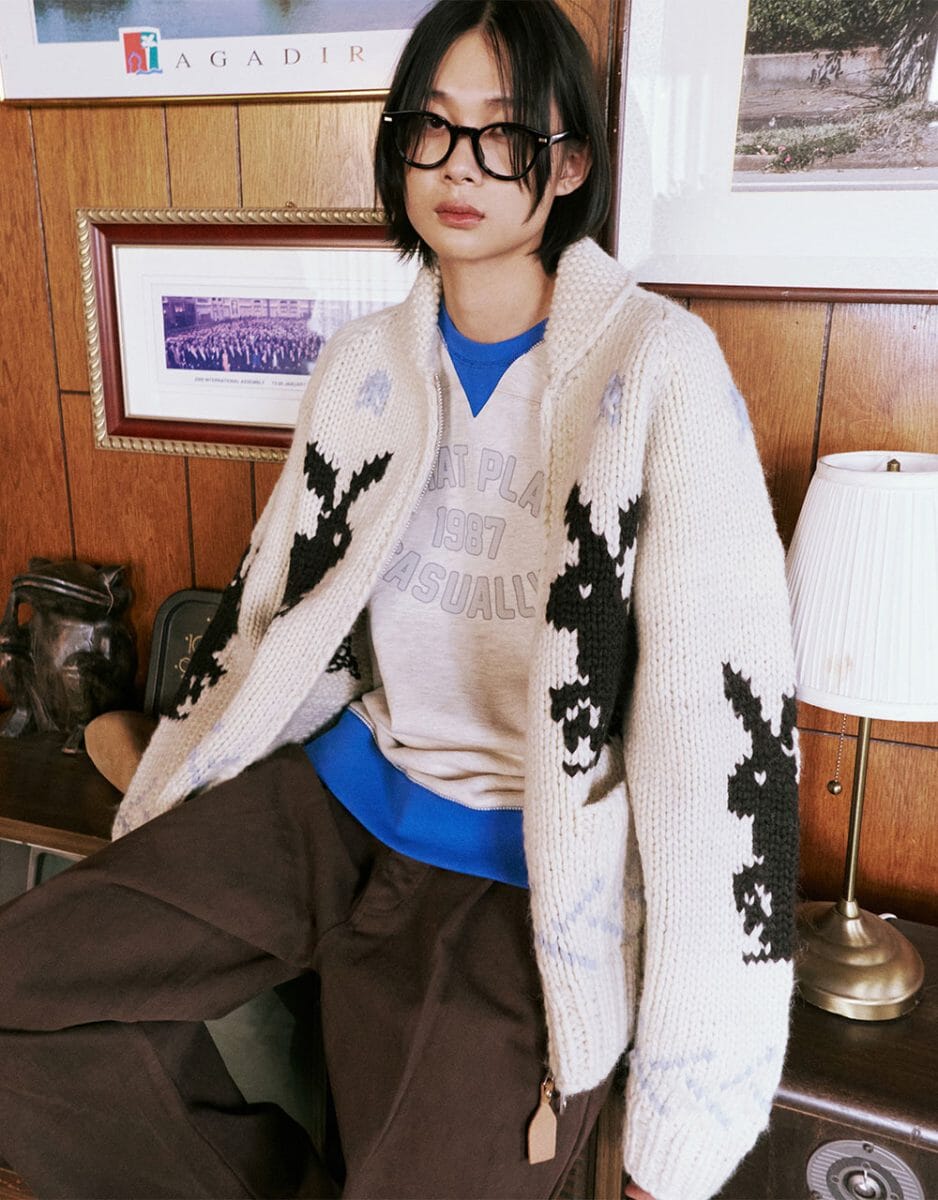 Best Korean clothing brands for men in 2023
87MM
87MM, founded in 2013 by Won Joong Kim and Jiwoon Park, is a Korean clothing brand celebrated for its '80s-inflected model-off-duty staples. What sets 87MM apart is the unique perspective of its founders, both top male models, who bring their firsthand experience in the fashion industry to the brand. This translates into collections that effortlessly blend the nostalgia of the '80s with a modern twist, appealing to those who appreciate timeless yet contemporary fashion. 87MM offers a versatile selection of clothing, from everyday essentials to statement pieces, making it a go-to choice for the modern man seeking style and sophistication. With its commitment to reinterpreting iconic styles and its significant presence in Korean fashion, 87MM continues to be a noteworthy name in the industry.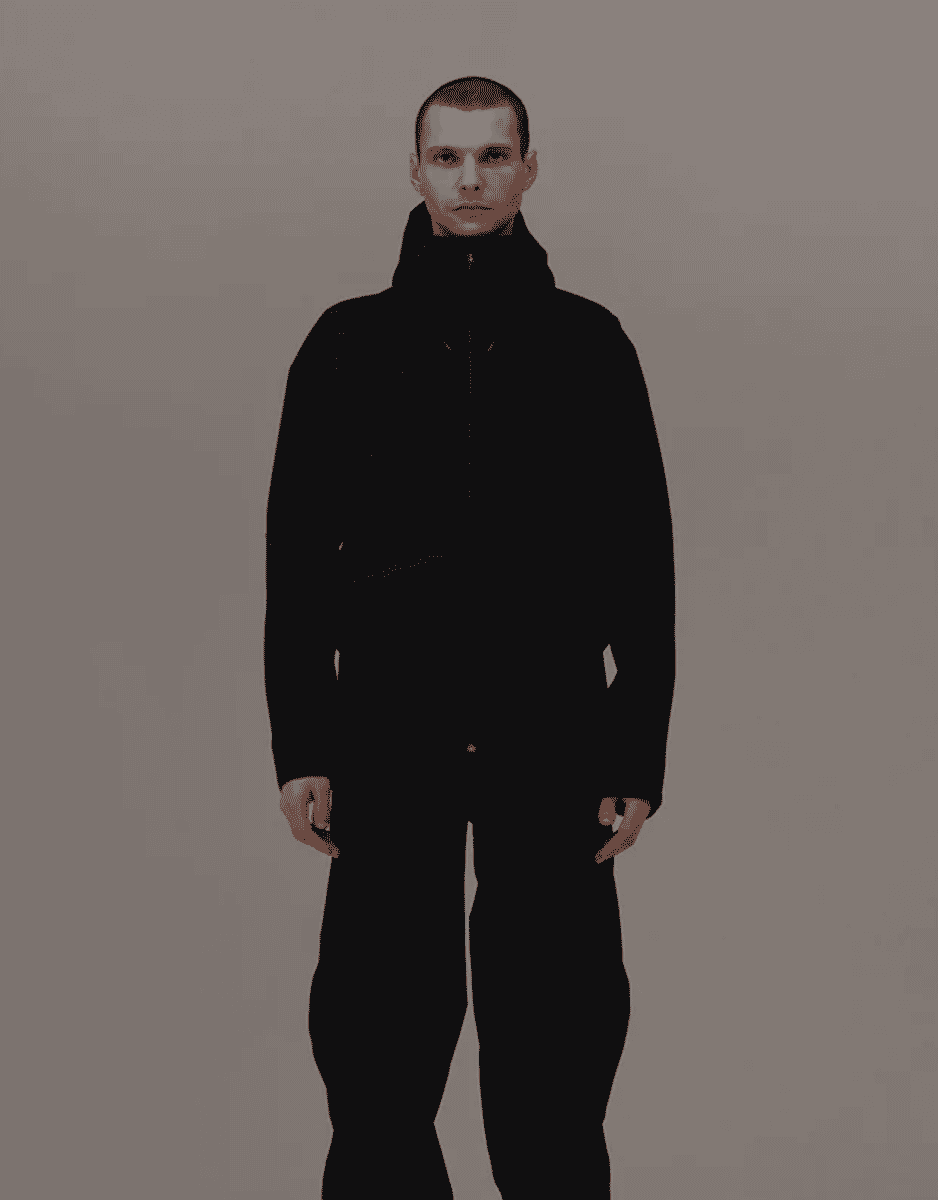 Hyein Seo
Hyein Seo, a Korean clothing brand, is making waves in the world of avant-garde fashion. Founded by visionary designer Hyein Seo and co-founder Jino Lee, the label gained acclaim for its daring designs, even before Hyein's graduation from Antwerp's Royal Academy of Fine Arts. Hyein Seo's collections blend youthful humor and dystopian aesthetics, inspired by teenage experiences, dusty arcades, anime streams, and a touch of "Blade Runner." For men seeking contemporary streetwear with a rebellious edge, Hyein Seo offers technical silhouettes, convertible hoodies, intricate string ties, and Y2K-inspired designs. This brand invites men to embrace creativity and boldness, reimagining essential garments with artistic flair.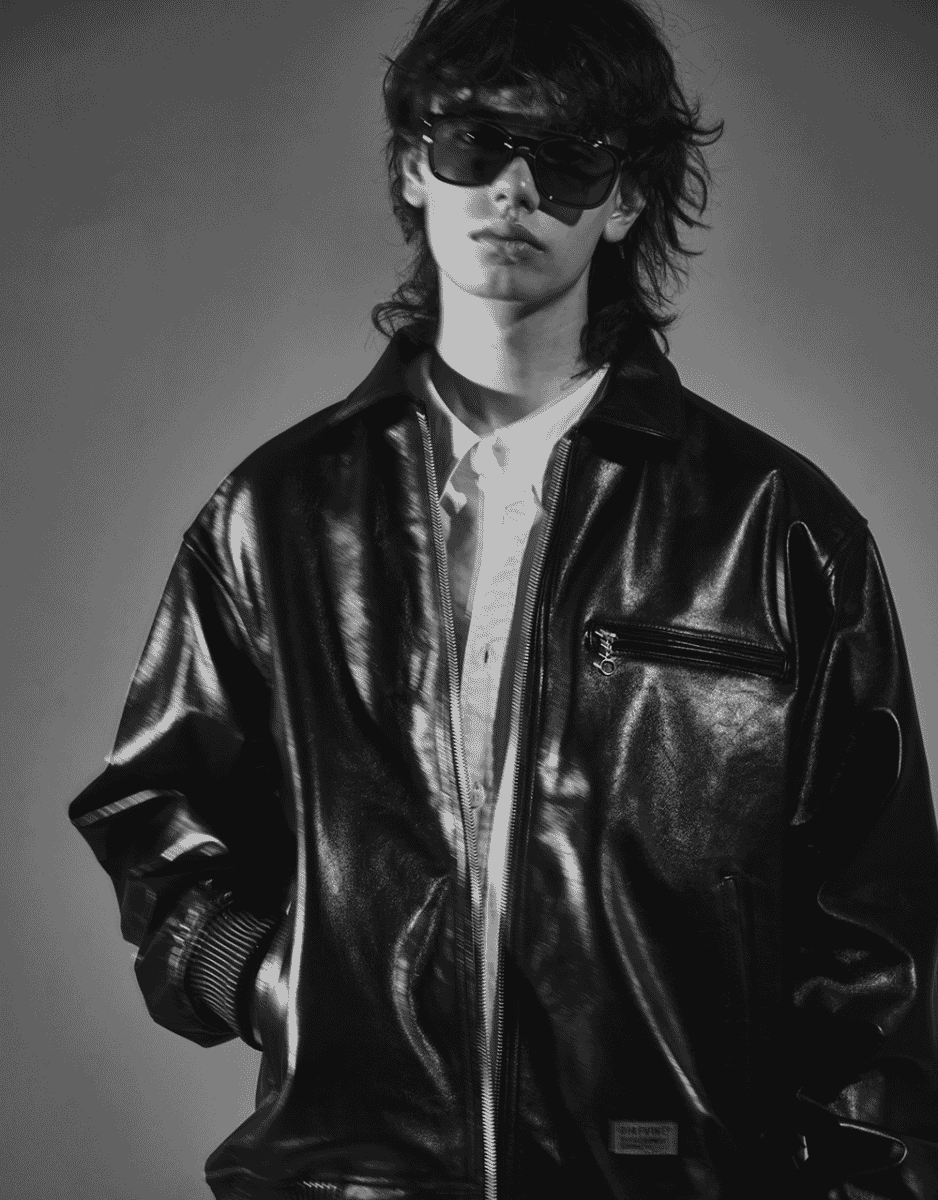 DIAFVNE
DIAFVNE, a Korean clothing brand, emerged as a trailblazer in 2002 when designer Seung Rae Kim ventured into uncharted territory within Korean street fashion. To this day, it leads the domestic fashion scene with bold initiatives, including the introduction of high-quality materials from the USA, EU, and Japan. DIAFVNE's commitment to quality is evident in its meticulous selection of materials and fabrics, resulting in garments of exceptional craftsmanship. Notably, the brand stands out in the domestic leather jacket genre, unmatched in expertise and diversity. With a legacy built on innovation and quality, DIAFVNE sets its sights on the global market for the next decade. Its reputation for excellence and audacious designs positions it as a dynamic force in men's fashion, promising a bright future in the ever-evolving fashion landscape.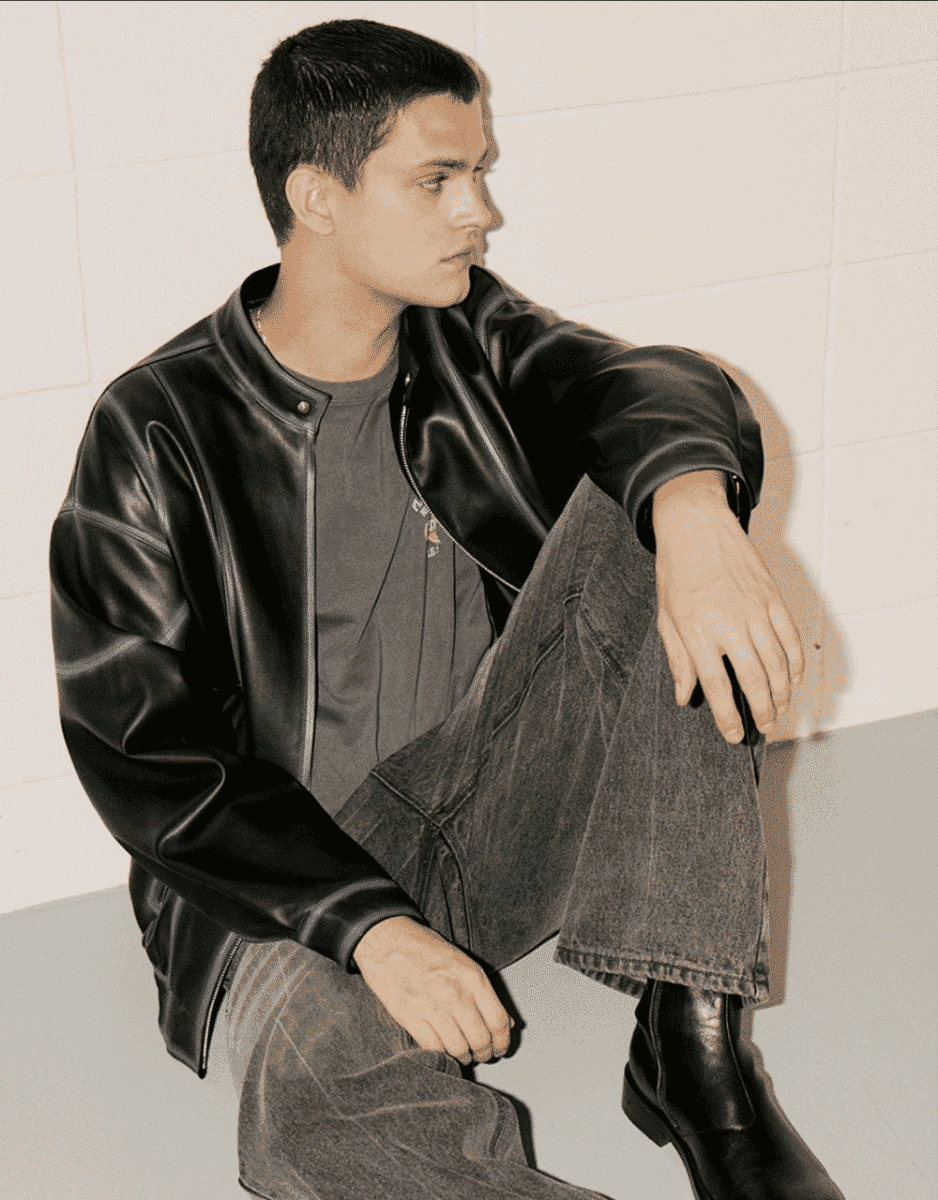 VIVASTUDIO
VIVASTUDIO, a Korean clothing brand, burst onto the fashion scene in 2008 with the slogan "Corporate Rock'n Roll." Known for its commitment to crafting comfortable yet stylish clothing, the brand strikes a perfect balance between contemporary trends and comfort. Whether you seek laid-back essentials or fashion-forward pieces, VIVASTUDIO offers versatile and stylish options. With a flair for unique designs and dedication to excellence, it's a go-to choice for modern men seeking fashion that embodies the spirit of "Corporate Rock'n Roll."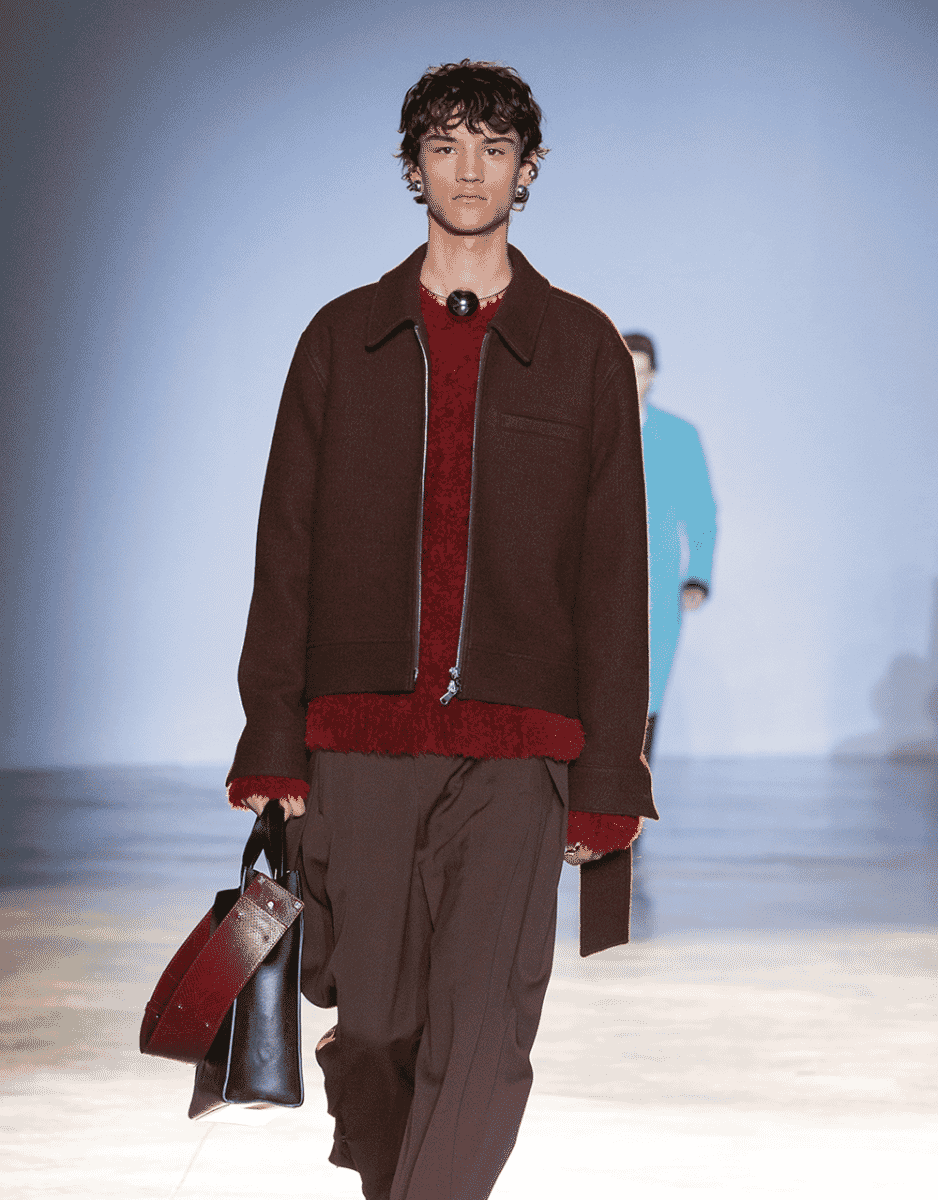 Wooyoungmi
Wooyoungmi, founded in 2002 by designer Youngmi Woo, is a leading South Korean menswear label rooted in Seoul. Youngmi Woo's journey in fashion began with Solid Homme in 1998, leaving a significant impact on the industry. The brand's hallmark is its fusion of architectural inspiration with wearable fashion, showcased in its ready-to-wear collections in Paris since 2003. In 2011, Wooyoungmi joined the esteemed La Chambre Syndicale de la Mode Masculine, solidifying its global influence. Recognized in 2014 by the Business of Fashion's 'BoF 500,' Wooyoungmi remains at the forefront of innovative menswear design, blending art and architecture to set new fashion standards.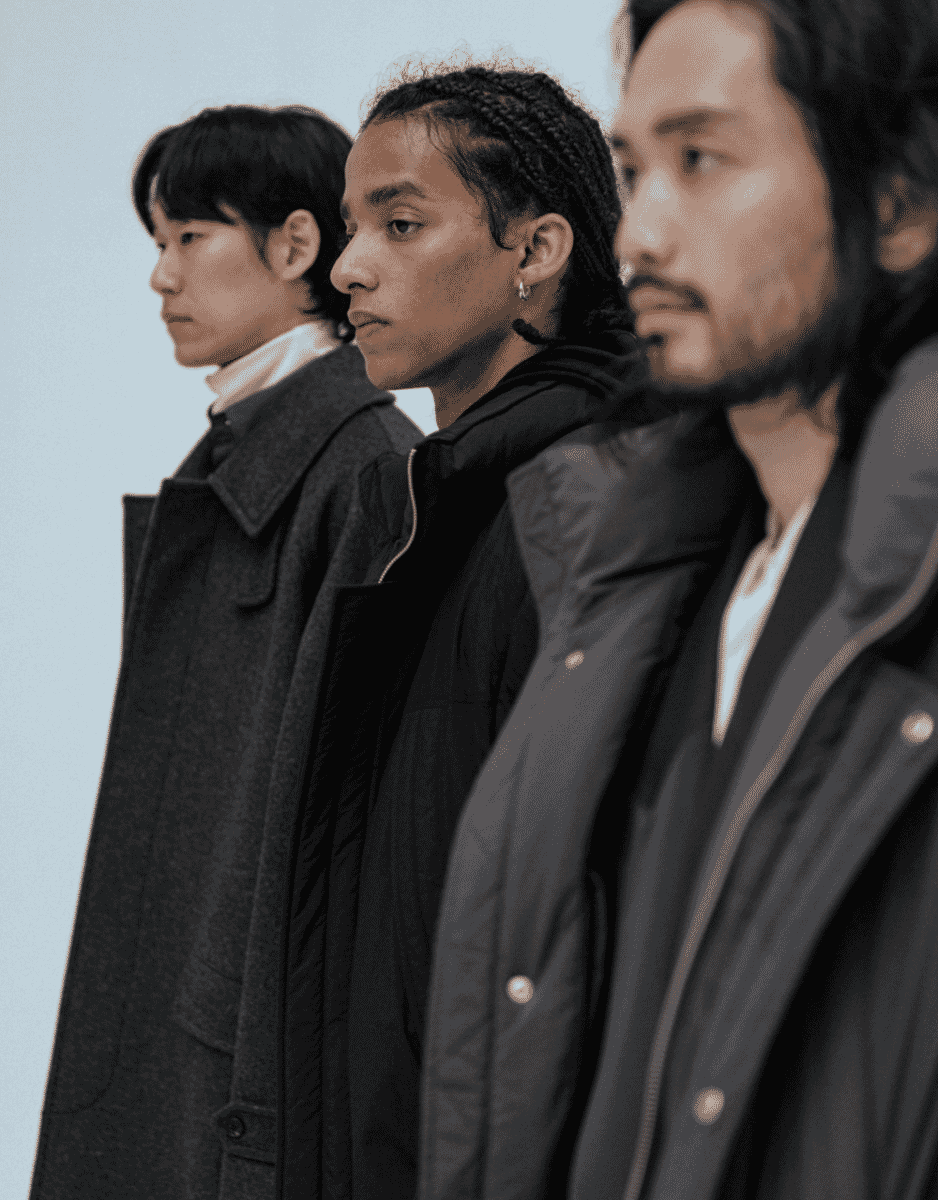 BESLOW
BESLOW, a Korean menswear brand, redefines dailywear with a focus on affordability and versatility. With the motto "wearable, comfortable, enjoyable," BESLOW offers men's clothing that effortlessly blends with any outfit. Their unique fusion of military, casual, and industrial elements has earned them a cherished spot in Korean menswear. For those seeking accessible yet stylish daily attire, BESLOW is the brand of choice, offering comfortable and versatile fashion that complements any wardrobe effortlessly.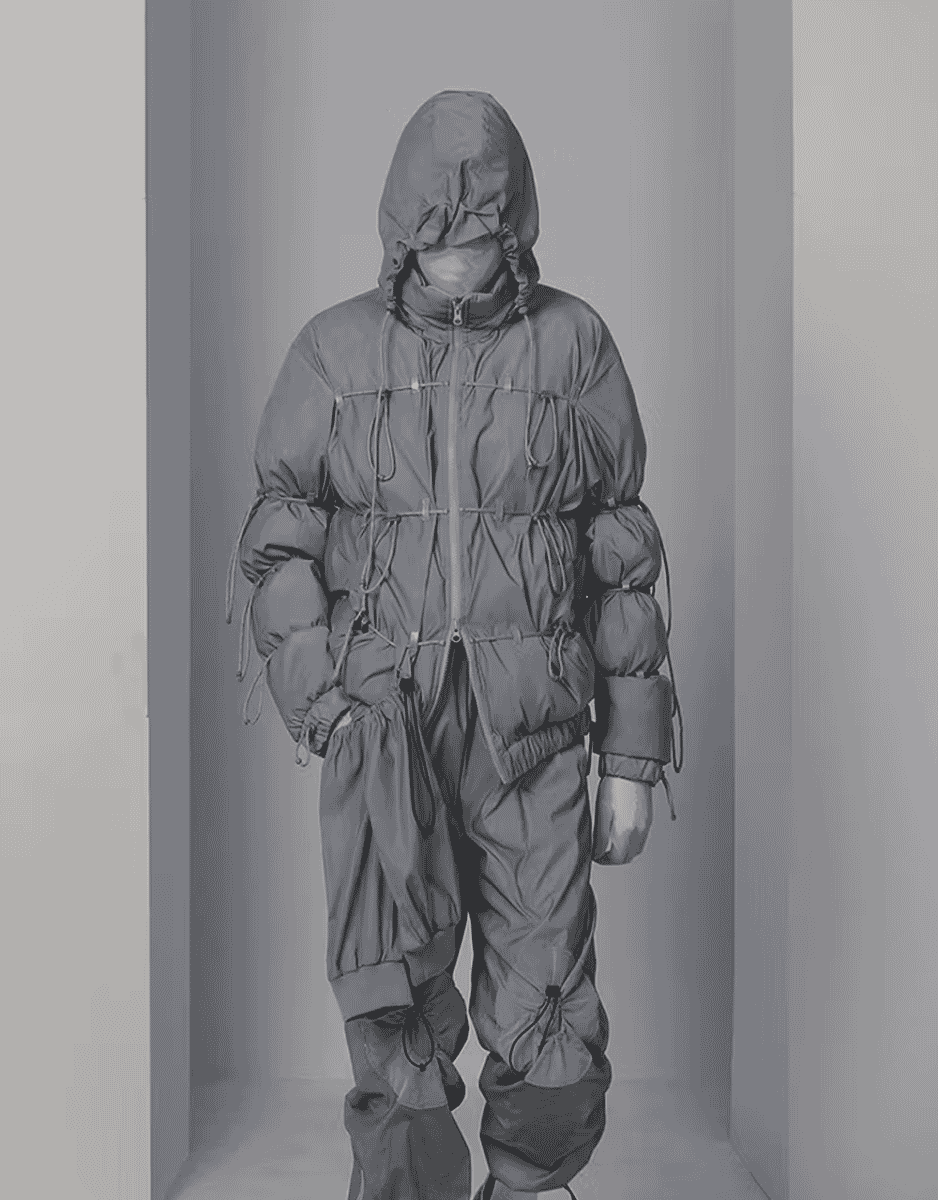 Post Archive Faction
Post Archive Faction (PAF), a South Korean fashion label, is redefining the boundaries of outdoor-wear fashion. Although the brand specializes in creating utilitarian pieces like technical trousers and down-filled outerwear, crafted from high-performance nylon, pigeonholing PAF as just an outdoor-wear brand would be an understatement. PAF's designs transcend traditional notions of functionality, merging technical precision with avant-garde aesthetics. Their creations are a testament to innovation, pushing the boundaries of what's possible in the world of fashion. PAF's commitment to blending form and function makes it a standout brand for those seeking cutting-edge style with a focus on performance and quality.
Andersson Bell
Founded in Seoul in 2014, Andersson Bell is a fashion brand rooted in the imaginative juxtaposition of Korean and Scandinavian cultures. With a name derived from the common Swedish surname "Andersson," the brand symbolizes its commitment to blending the clean, minimalist aesthetic of Scandinavia with the vibrant, creative spirit of Korean fashion. Andersson Bell's collections encapsulate this harmonious fusion, offering a unique take on fashion that transcends cultural boundaries. It has quickly become a beloved brand among those who appreciate innovative designs that challenge conventional norms, positioning itself as a trailblazer in the global fashion scene by celebrating the beauty of cultural diversity.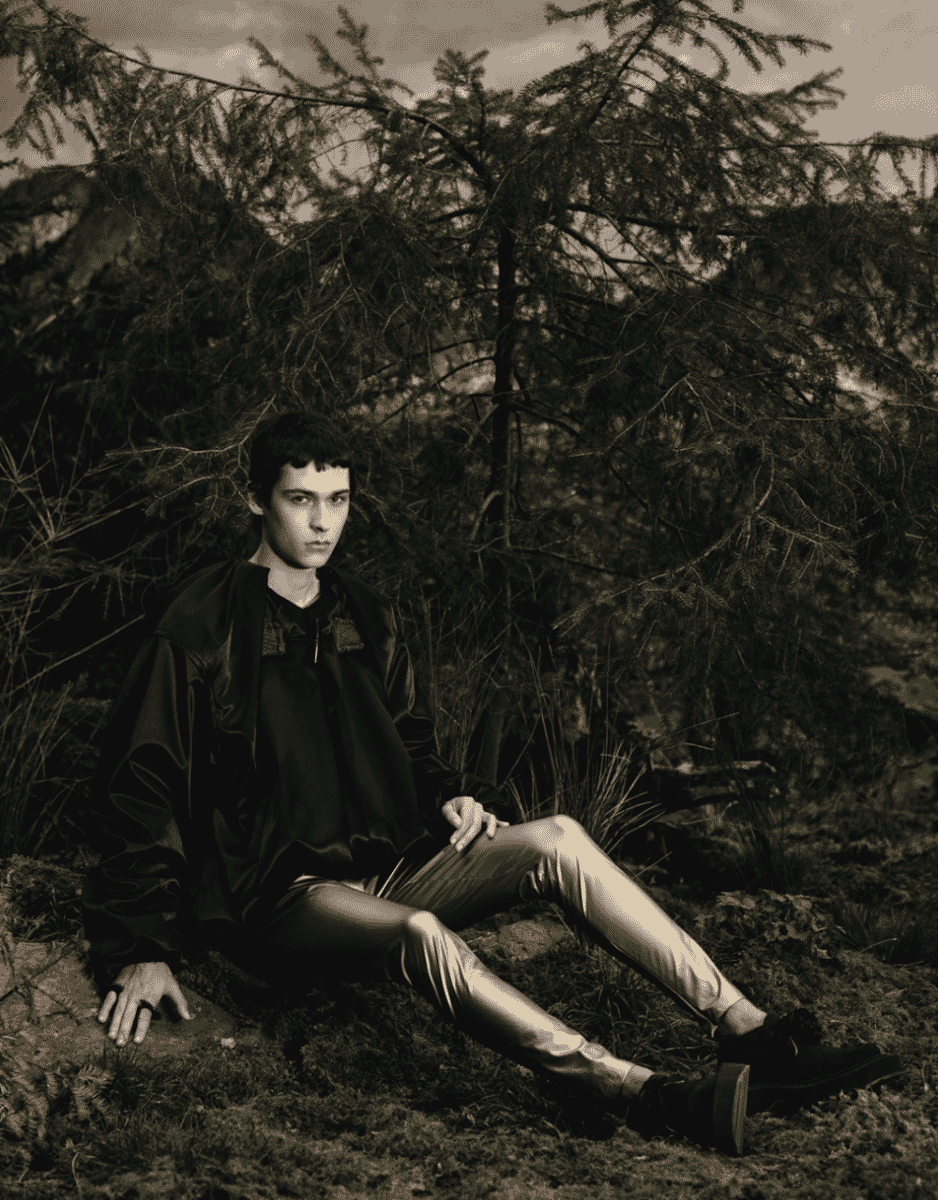 We11done
We11done is the embodiment of creative ingenuity among Korean clothing brands. Founded by the visionary duo Jessica Jung and Dami Kwon, renowned for their avant-garde Seoul concept store, Rare Market, the brand is a captivating blend of streetwear aesthetics and refined tailoring. We11done's offerings defy convention, boasting a range that spans from bold graphic tees to statement slogan sweaters. What sets the brand apart is its ability to infuse traditional menswear elements, such as exquisitely constructed blazers and denim jackets, with a contemporary and unconventional twist. Elevating the urban wardrobe, We11done also offers logo-print bucket hats and caps, allowing you to proudly declare your allegiance to this dynamic and innovative label.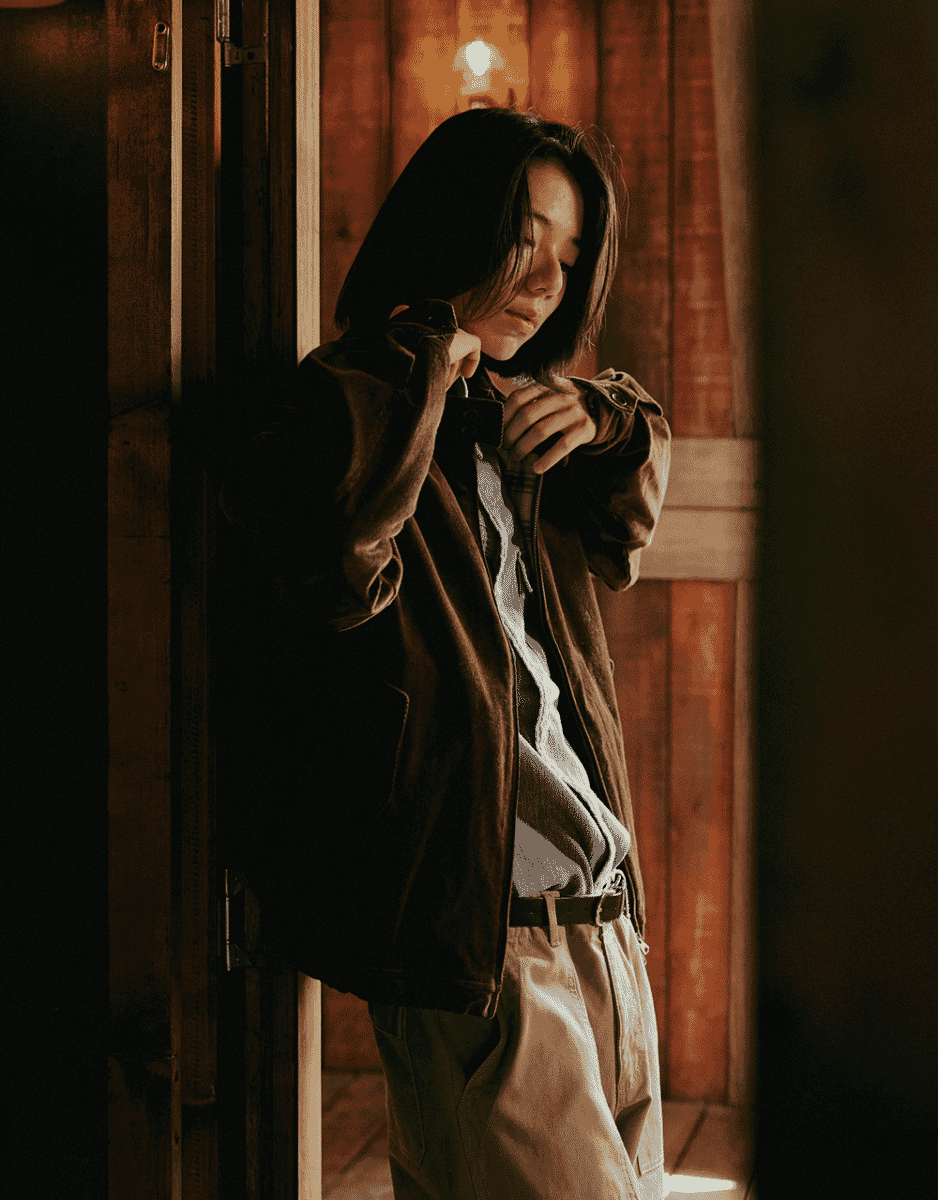 Frizmworks
Frizmworks, a notable player among Korean clothing brands, seamlessly bridges the gap between Korean and Japanese styles, drawing inspiration from the rich heritage of Japanese fashion. Rooted in the essence of archival workwear and military aesthetics, Frizmworks takes a utilitarian approach, but with a twist of contemporary flair achieved through the artful manipulation of proportions. This winning formula, borrowed from the Japanese fashion playbook, has been successfully exported over the decades, and Frizmworks masterfully channels it into its collections. The result is a captivating blend of timeless utility and modern sensibilities, making Frizmworks a standout brand for those who appreciate fashion that pays homage to tradition while pushing the boundaries of innovation.
Celebrate Asian talent further with our guide to the best Japanese clothing brands for men.
---
---