If you like menswear, Japanese streetwear brands should be on your radar. It's as simple as that. There's something inherently passionate and stylish about Japanese garment making. Be that the country's esteemed denim industry or the fascinating exchange between American and Japanese culture. With America wielding such political power over the country post WWII, Japan has absorbed Americana into all facets of its culture and this is perhaps most notable in clothing, from a love of Ivy League styles to the championing of motorcycle culture.
With this in mind, we've pulled together a collection of Japanese clothing brands for men that should be on your radar. From small, artisanal raw denim to some of the best leather jacket makers on the planet. These are the names to know.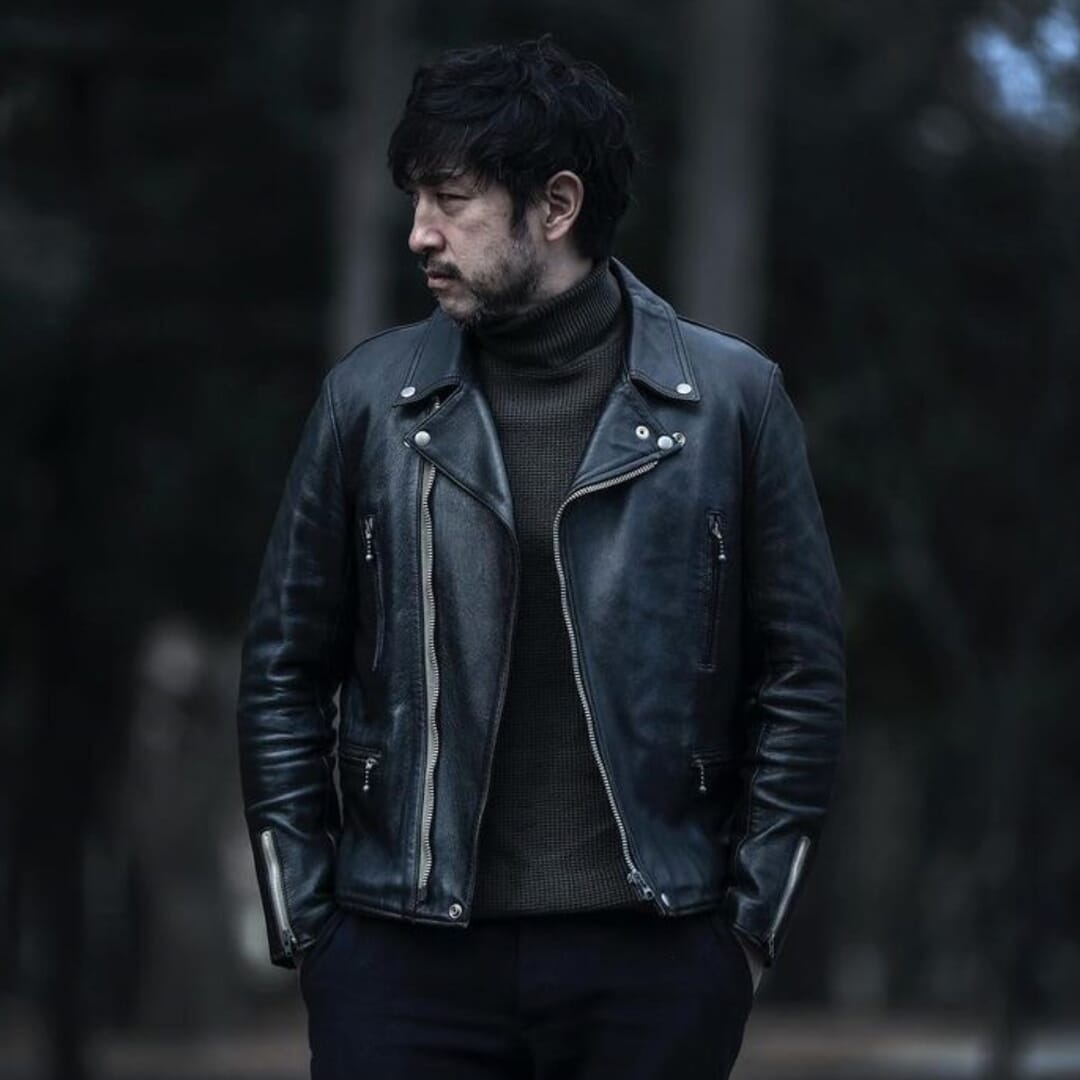 15 must-know Japanese streetwear brands for men
Addict Clothes Japan
Addict is a brand rooted in a passion for British motorcycle culture between the '20s and '70s. Think Ace Café and Norton. Founder Satoshi Ishijima originally began trading in deadstock Belstaff jackets and other rare leather jackets, before using the amassed garments as an R&D mission for new stock. Thus, the resulting jackets are crafted with the same inspirations, drawing from the materials, design, manufacturing processes and components of the original classic jackets to produce vintage-inspired classics.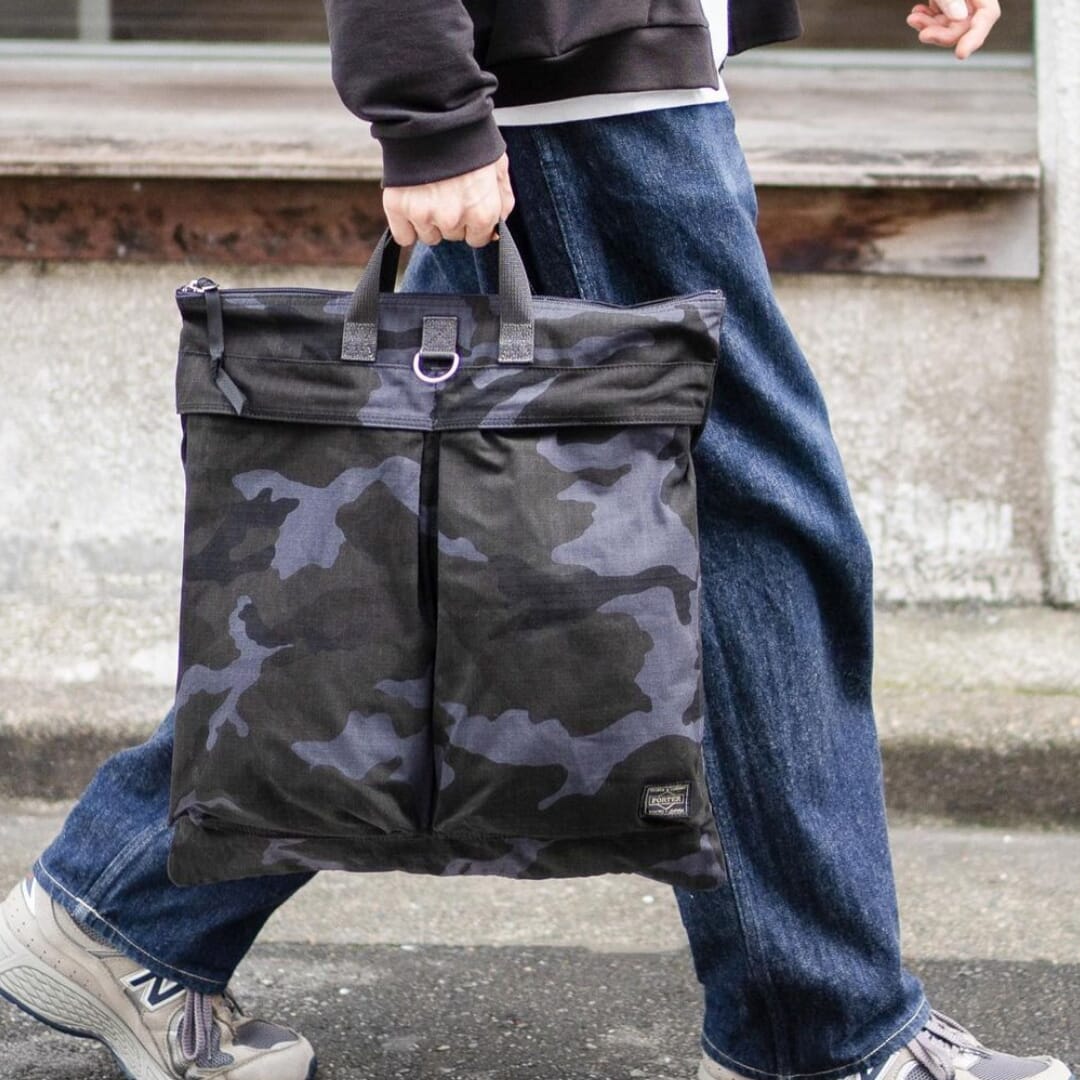 Porter-Yoshida & Co
Established in 1962, Porter-Yoshida & Co is a brand that specialises in luggage and accessories. Famous for its high production standards, the brand's slogan is 'heart and soul in every stitch' and each bag is made by one single craftsman from beginning to end. The process always improved upon and bettered. The range covers totes, duffle, weekend, shopper, barrel and shoulder bags as well as other accessories including wallets and camera straps.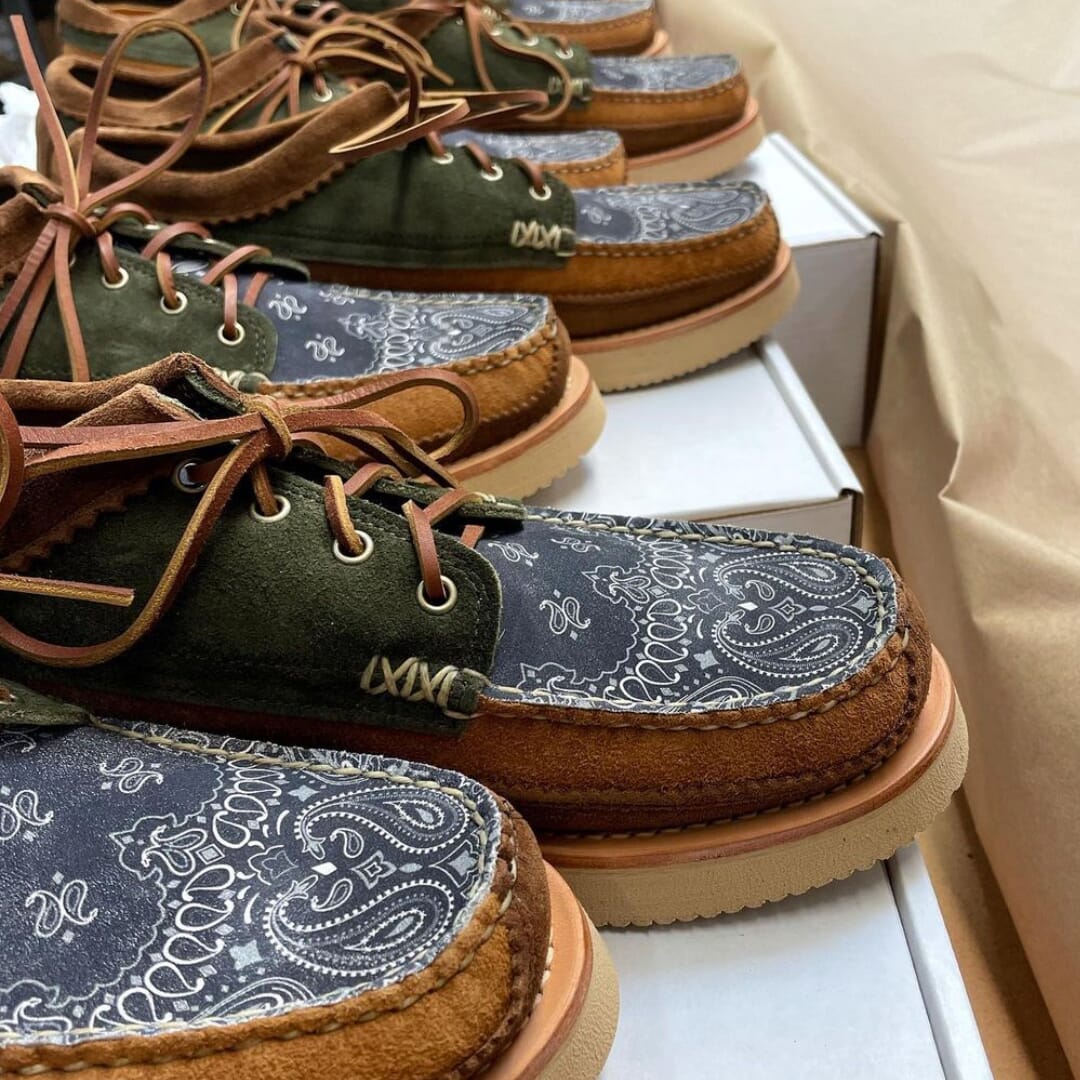 Yuketen
What you get with Yuketen is simple. Classic, crafted and refined shoe design with a modern edge. The same since 1985. Each design is heavily researched and improved upon, with the shoes themselves made by experienced skilled artisans, by hand. A company heavily inspired by the US and aesthetics of Americana, Yuketen's collection touches upon rugged outdoors silhouettes, think boots for stylishly trekking through Yosemite or boat shoes in around the great lakes. We're big fans of the 'Yuks' Country Ranger FO Marraca, a solid alternative to the likes of Paraboot and Mephisto.
Eiji T-Shirts
Eiji is among the Japanese clothing brands that ask a simple question: would you buy a high quality t-shirt for over £100? Yes or no? If yes, walk this way. We're talking quality cotton garment production since 1926, serious artisanal craftsmanship and an amassed pooling of knowledge to create a local community of experienced manufacturing. We really want to build an image of The Avengers for t-shirt production but maybe that's a step too far. What results are simple, extremely high-quality t-shirts in white and navy, short or long-sleeve.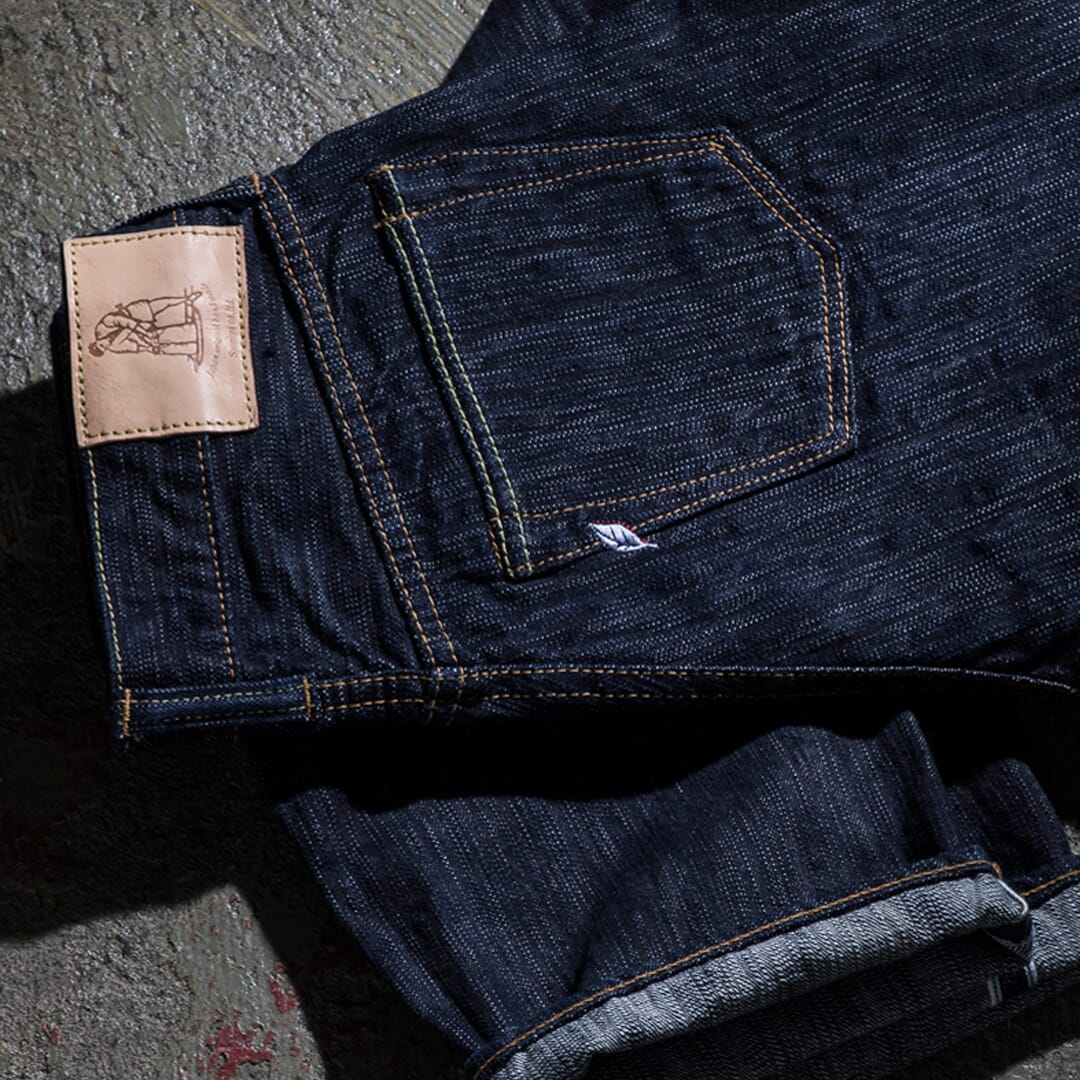 Pure Blue Japan
Pure Blue Japan. The name should indicate what they're about. Spoiler alert: it's jeans. Founded in 1997 in Kurashiki City in Okayama, a passion for indigo, the shade of blue, is the driving force behind the brand and subsequently led them towards premium selvedge denim. Colour aside, it's all about the material. Unique textures result from rare weaving techniques and a richness of colour comes from a focus on yarn dying. The result is stand out pairs of denim trousers built to be different.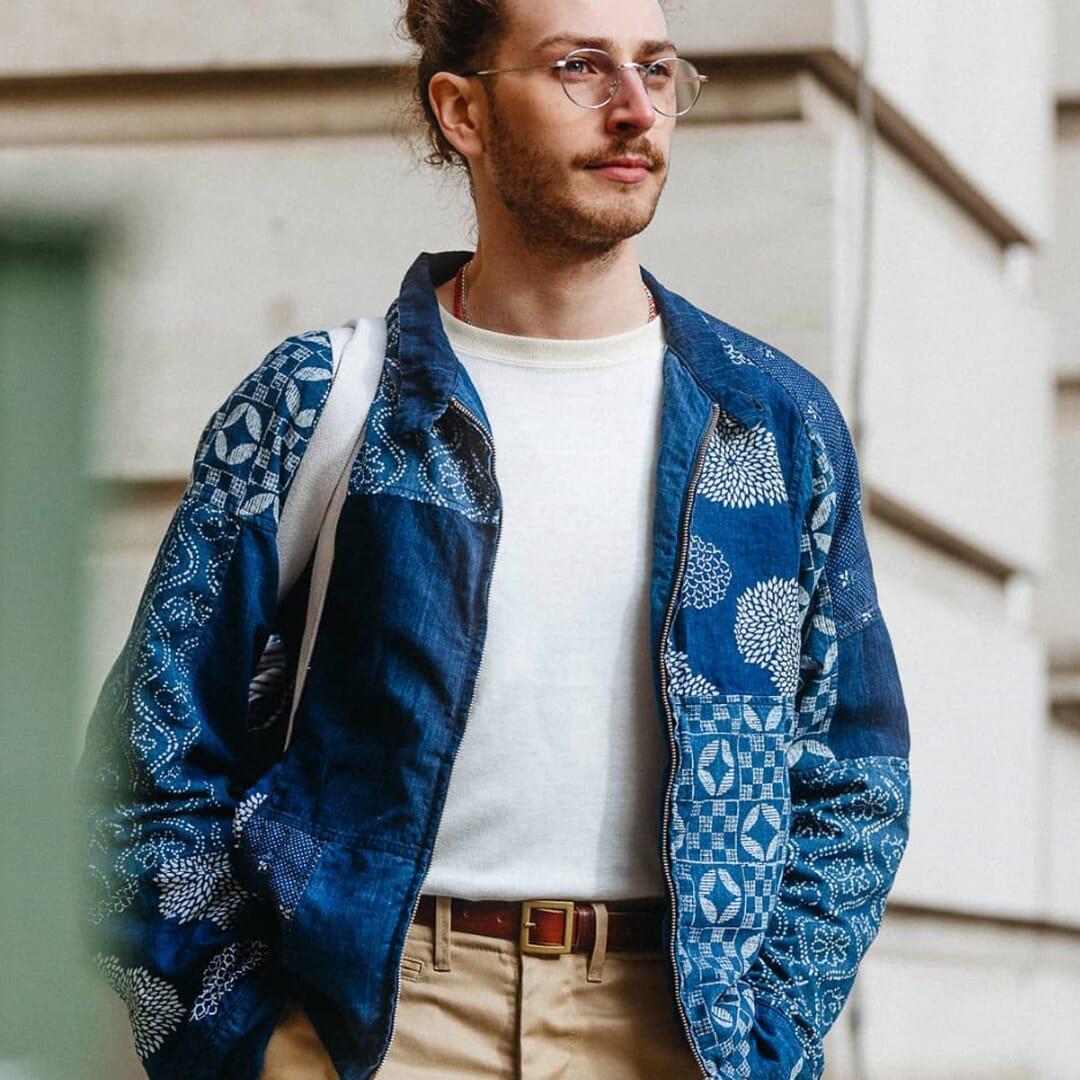 Setto Indigo Label
More indigo. This time in the form of Setto Indigo Label, which the denim heads will know as a rebranding of previous cult label Soulive. Branding may come and go but the ethos shared by both brands remains the same. Inspired by the timeless quality of vintage design, there's a mix of enduring style but newness to their collection. Indigo dying and handcrafted garments are at the forefront, with some remarkable denim jackets being produced by the brand.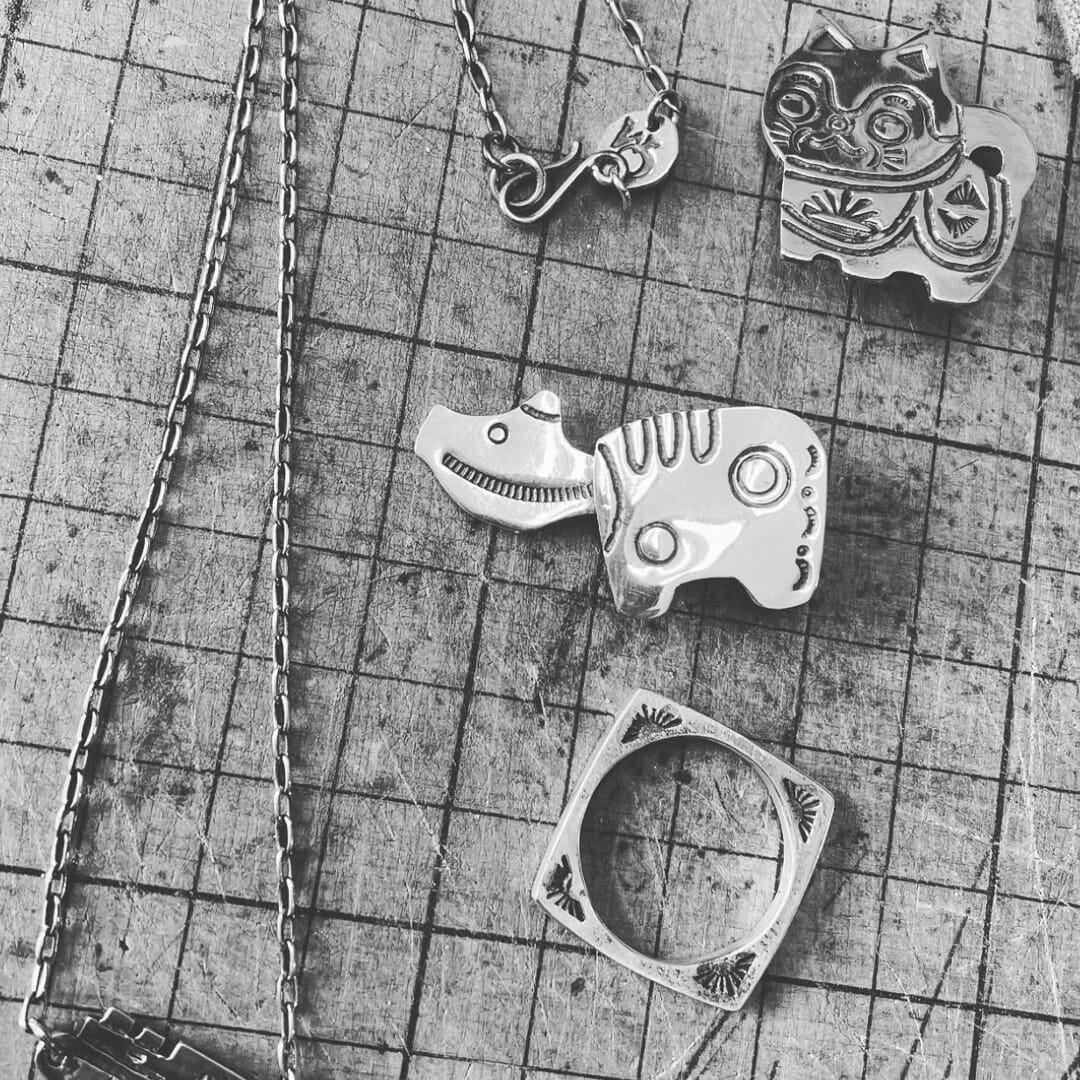 Munqa
It's wholesome to think that you, a man from the UK (or elsewhere) can order quality, handcrafted jewellery from a tiny producer in Japan. Munqa could be that producer. Born and raised in Japan, artist and designer Muu makes thoughtful and playful pieces that are carefully carved and stamped rather than cast, making the brand somewhat of an anomaly on the scene. Items range from pin badges to bangles and all channel a sense of fun and serious craftsmanship.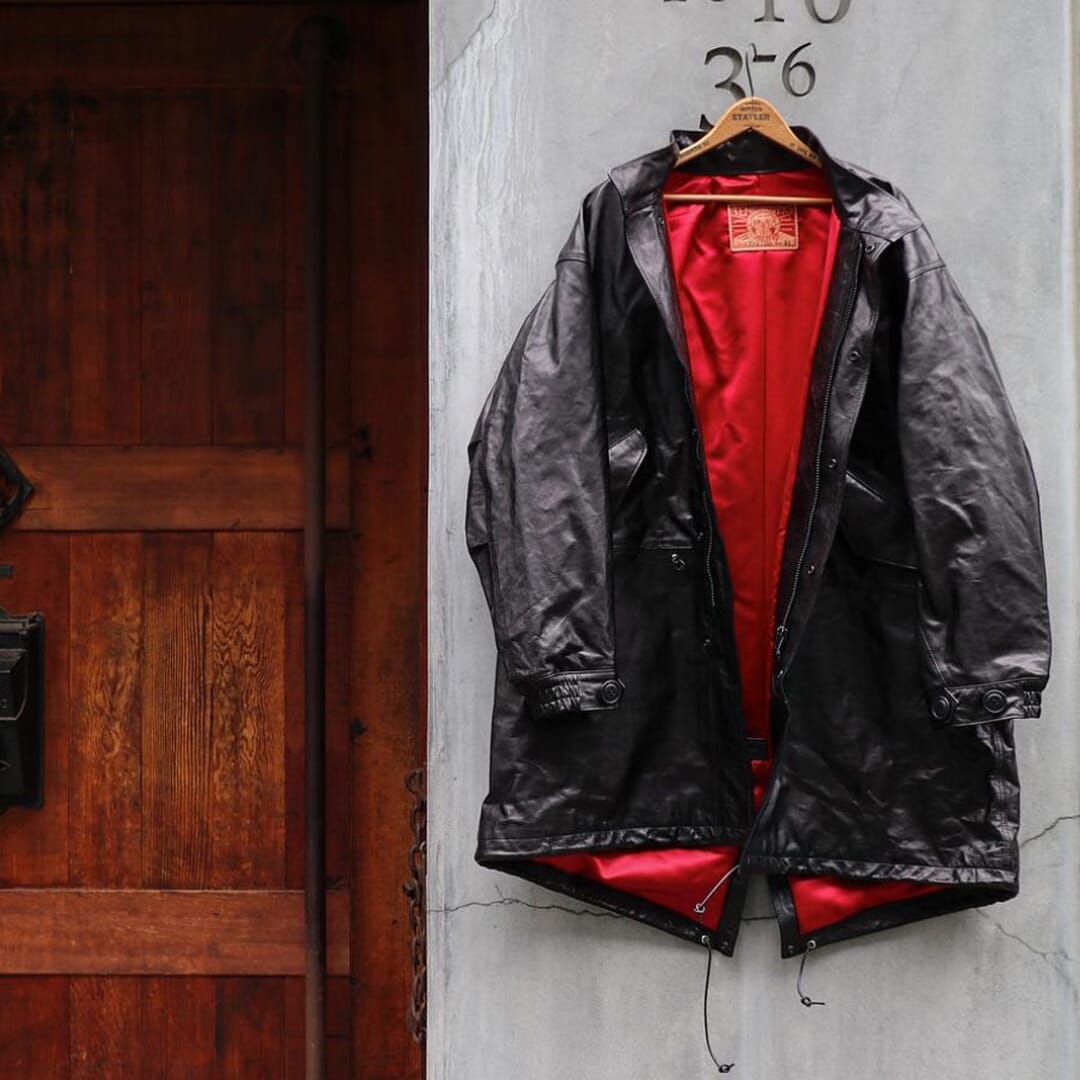 Tenjin Works
When discussing Japanese clothing brands, we would be remiss not to mention Tokyo-based Tenjin Works, which deals in handmade leather goods with the origins of the brand rooted in the tanning process of Tochigi leather, a vegetable tanning process that is a rarity. The factory Tenjin sources from uses 160 pits filled with Brazilian mimosa, a high-quality root bark used for tanning. But what does that mean to you? Well, dipping the leather garments into differing concentrations of tannin means the tannin slowly permeates the leather over time. That means your jacket is essentially a work in progress throughout its lifetime, ageing gracefully. Add to the mix everything is made meticulously by hand and the designs nod to vintage archive pieces and you've got one hell of a jacket selection.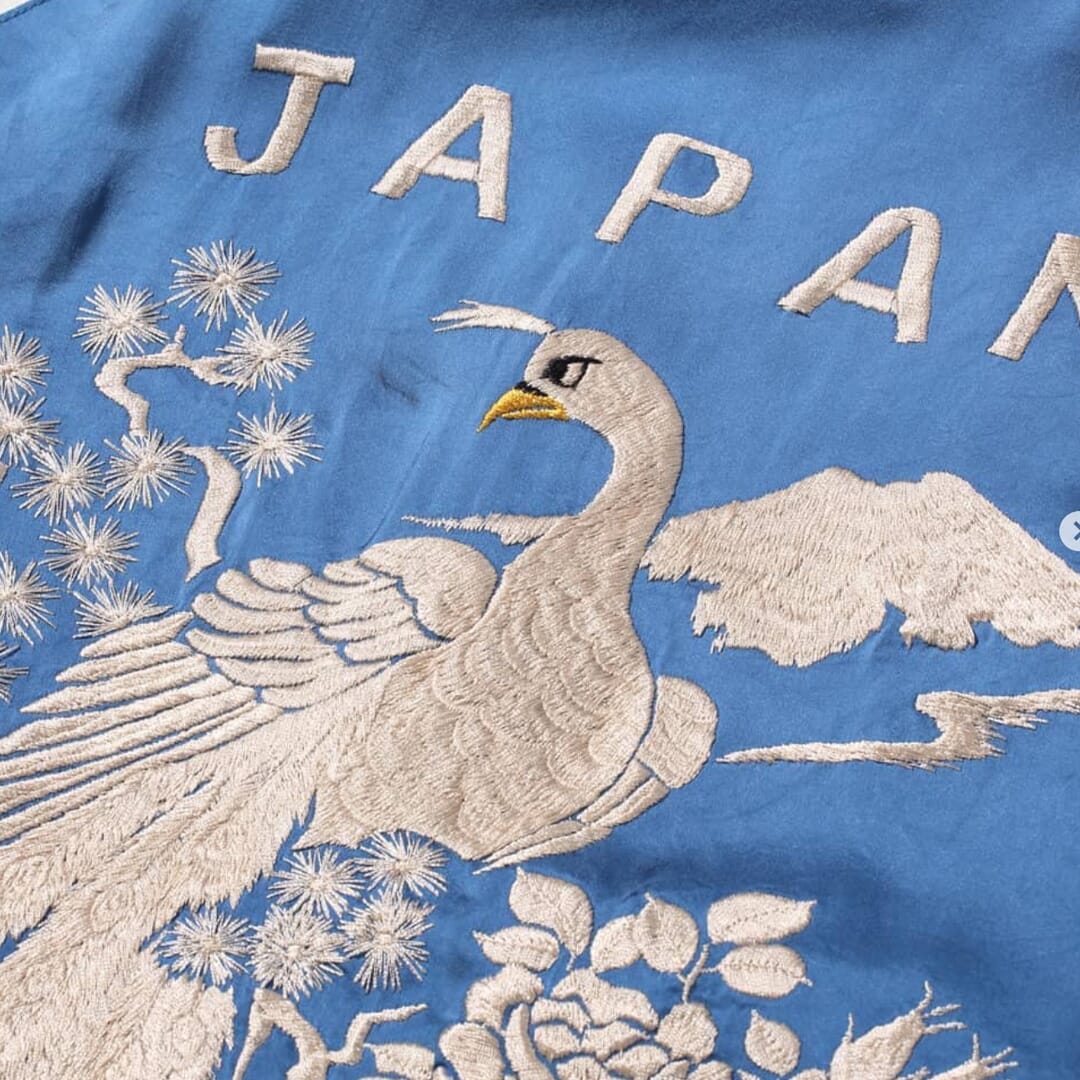 Tailor Toyo
Your cultural reference: Ryan Gosling in Drive (2011). The cultural reference you need to be telling people to make you look informed: the souvenir jacket aka the Sukajan. Very much a part of Japanese heritage, the Sukajan jacket hails from post WWII when military personnel decorated their jackets with their base names. The jackets were embroidered and featured the symbols and iconography we see today, including dragons and tigers. Tailor Toyo has got form when it comes to these jackets, inspired by the pieces taken home by US personnel stationed in Japan. Each of Tailor Toyo's pieces are made to stand out.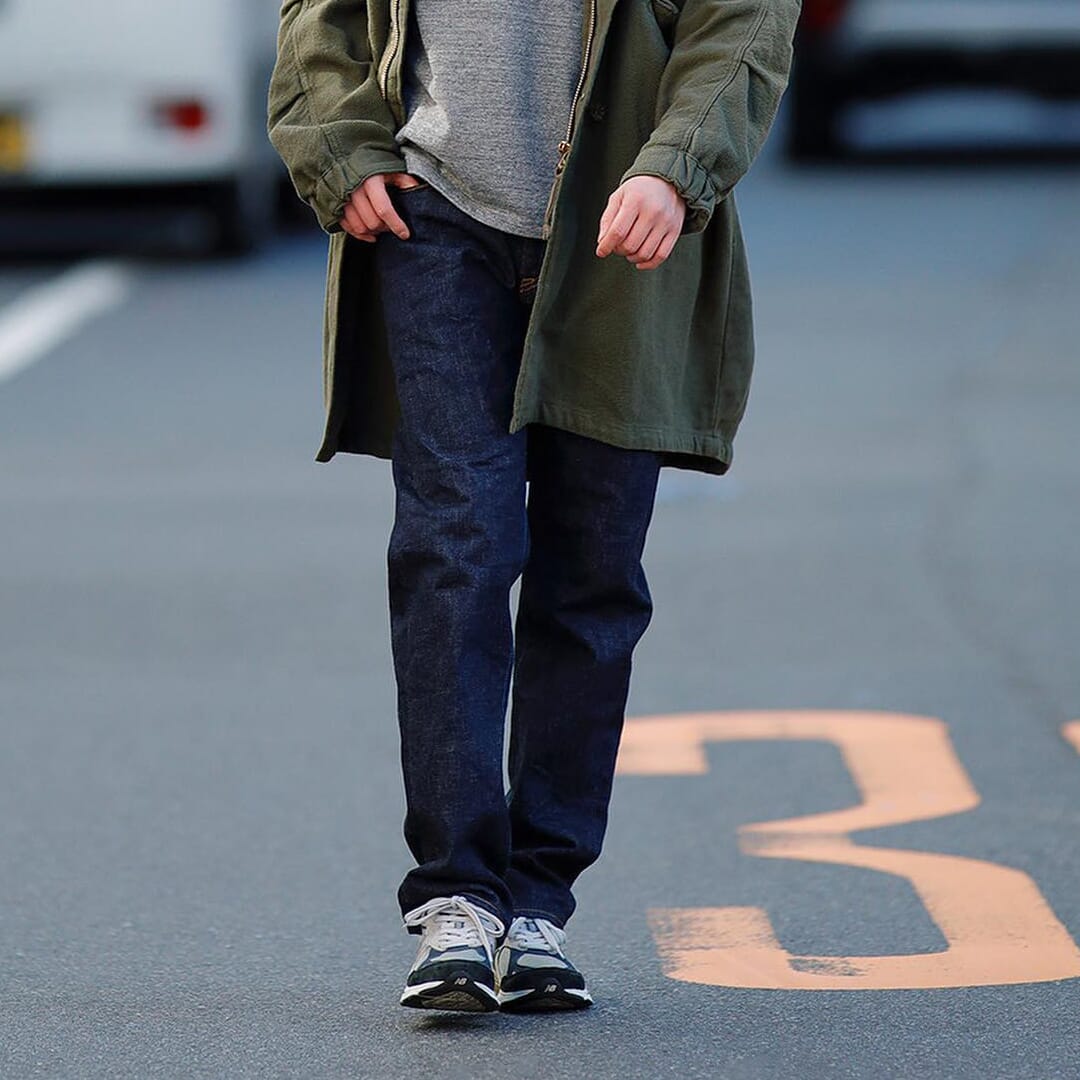 Japan Blue
Compared to the rest of the Japanese clothing brands featured here, Japan Blue is a relatively young label. Founded in 2010 by designer, Hiroki Kishimoto, the brand's vision is a vintage aesthetic with simple, high quality garments for everyday use. It's worth noting that the price points are lower than others on the list making it a good gateway brand too. Garments include a variety of denim as well as sweatshirts and t-shirts.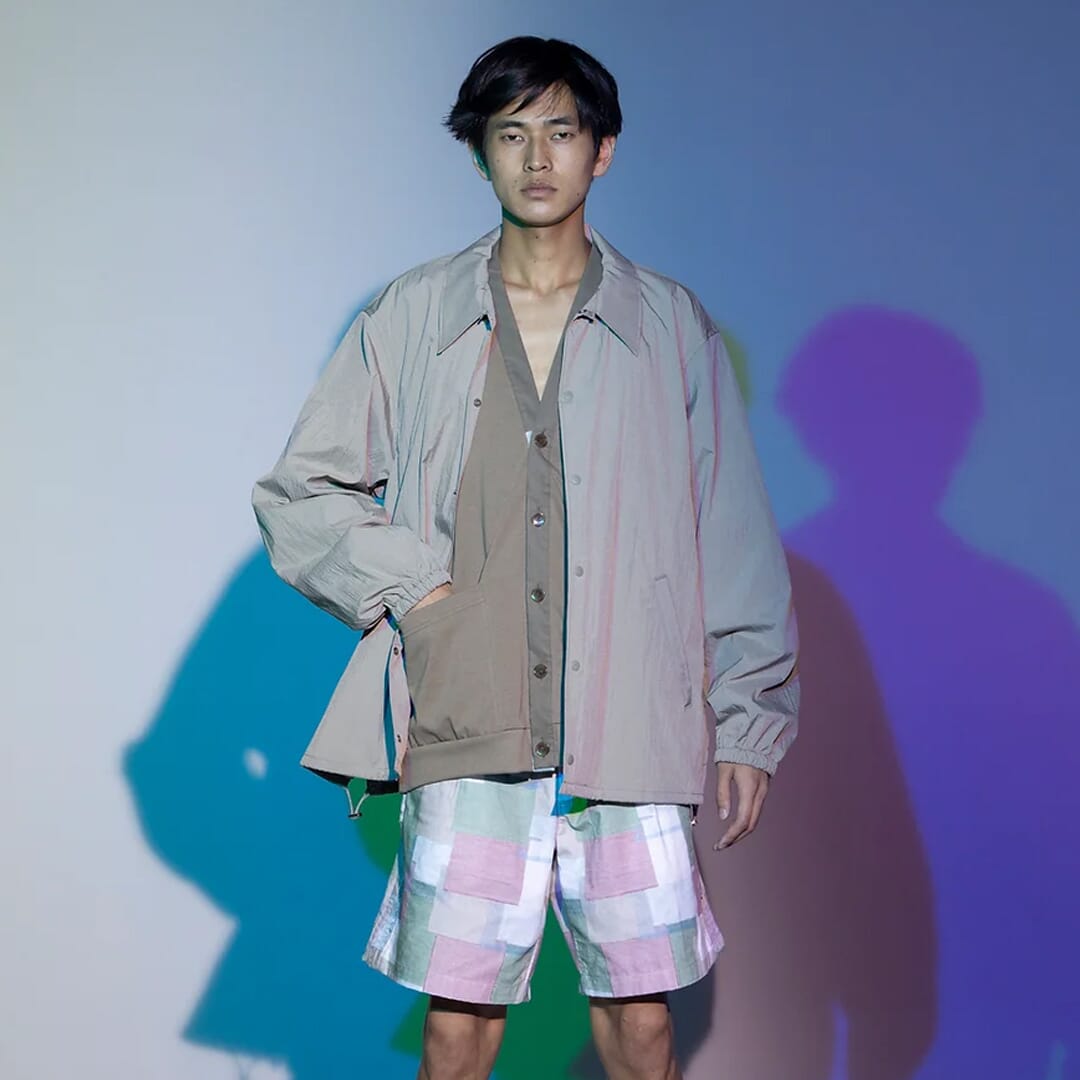 KUON
What's in a name? 'KUON' in Japanese comes from the words for 'far past and future' or 'forever'. Fitting, especially when you consider KUON's appreciation for clothing history and knowledge surrounding vintage textiles. Forever is the biggest takeaway here. The brand uses meticulous traditional, artisanal manufacturing techniques including mud dye, sashiko stitching, vintage boro patchwork to make timeless garments in small batches that last. Central to this is the use of recycled materials. Away from the construction, designs are distinctly modern with a playful approach to colour.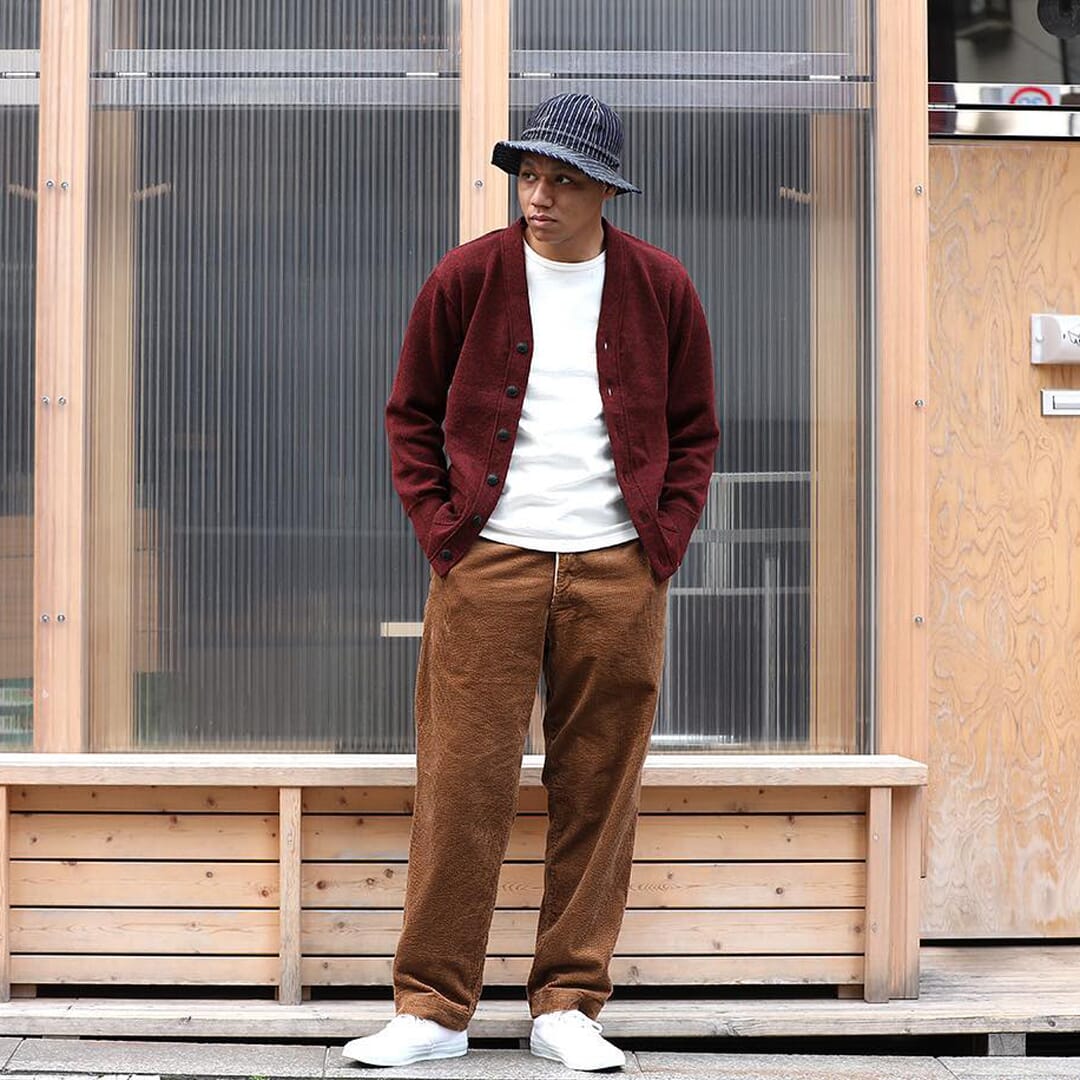 Jelado
Another brand on the list that has come from a designer immersing themselves in vintage clothing, and further to this, advertising. Yohei Goto worked in a vintage clothes shop from a young age and these experiences have inspired the brand Jelado. Garments are made from Japanese products with high standards of construction and attention to detail. The resulting collections include sturdy denim jackets, unique leather jackets and fits and silhouettes that nod to '70s rock and roll.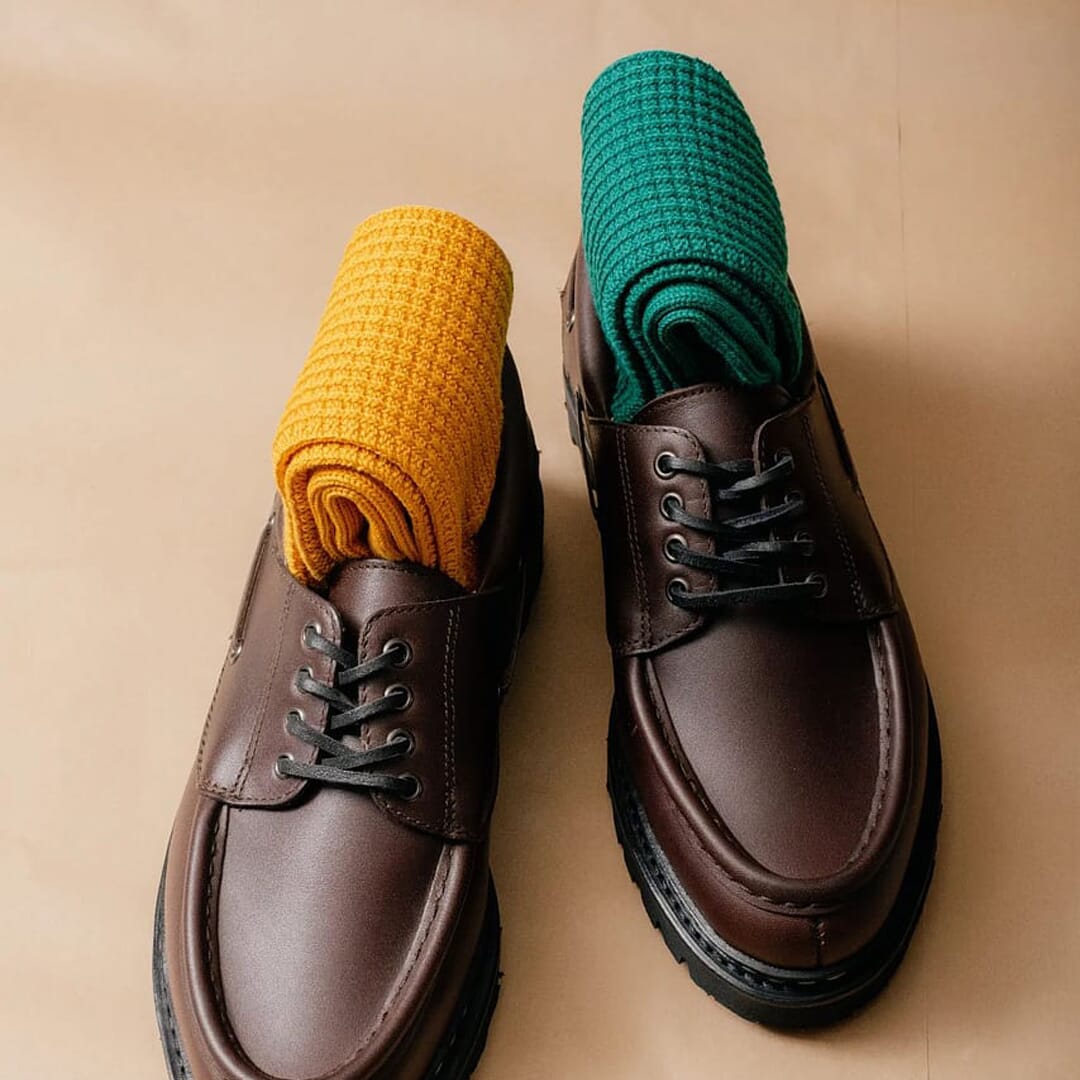 Rototo Socks
You've got your Japanese made denim, a vintage inspired leather jacket and a heavy, premium quality cotton t-shirt. You're going to need to some socks too. Rototo Socks is a premium brand hailing from the Nara prefecture, a region famed for, you guessed it, socks. The brand uses vintage machinery imported from the US a hundred years ago. The emphasis at Rototo is on functionality and comfort, making for a sock that lasts.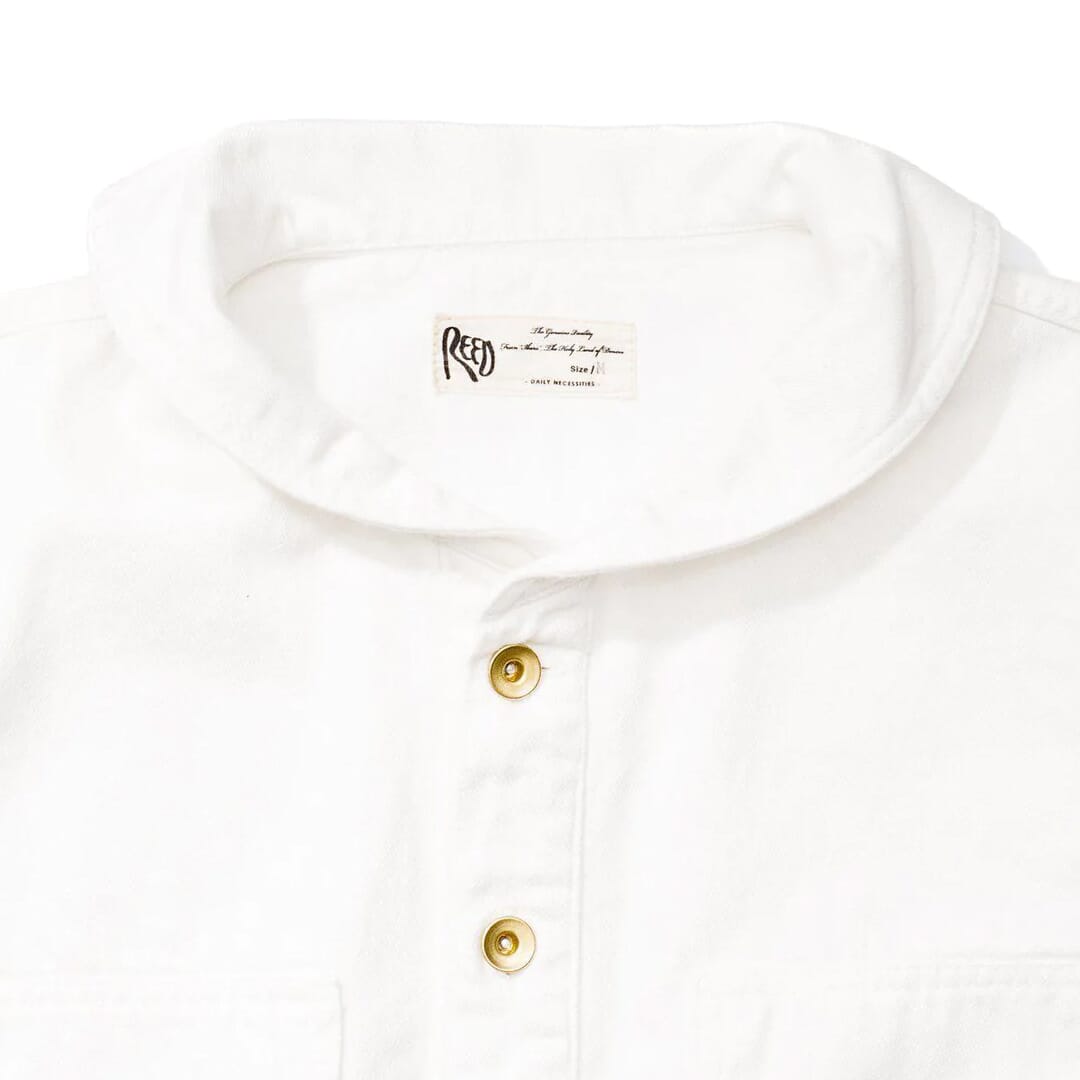 Reed
The passion for garments is evident at small brand, Reed, based in Ibara on the Okayama prefecture. The founder and owner of the brand collects vintage sewing machines and each piece is constructed on machines dating back to the pre-1950s. 'Reed' refers to the comb-like device that ensures the weaving process stays uniform in denim making. The resulting garments are premium pieces made with passion and attention to detail. The brand does a killer work jacket.
Discover our pick of the best British clothing brands for men.
---
---