You don't need us to tell you that France has a rich fashion history. 
From the reign of Louis XIV in the 17th century to the modern day, the country has built a reputation for indulgent style and luxury fashion. A roll call of French designer brands command the headlines in this arena. Take your pick. Chanel, Louis Vuitton, Yves Saint Laurent, Givenchy, Balmain, Christian Laboutin, Pierre Cardin, Christian Dior, Jean Paul Gaultier, Hermès, Lanvin, Céline.
And that's just those based in Paris. The list goes on.
Away from the headliners there's a host of other brands that demand a stylish man's attention. Whilst French style has always been embedded in luxury and indulgence, a host of accessible contemporary brands are pushing the nation's influential fashion envelope and many of those brands are on this list. From minimalist quality basics to vibrant swim shorts, contemporary French brands are having something of a moment. Here are the ones you need represented in your wardrobe. 

Best French clothing & accessory brands for men
Lundi
Lundi is a Paris-based design studio that was founded with a simple goal – to elevate the everyday of modern men who are passionate about beautiful yet functional pieces. Rejecting seasonality in favour of timeless elegance, Lundi creates minimalist bags and accessories that transcend trends with their clean and considered design. From backpacks and briefcases to toiletry bags and laptop cases, everything that Lundi creates is timeless in style and made to last.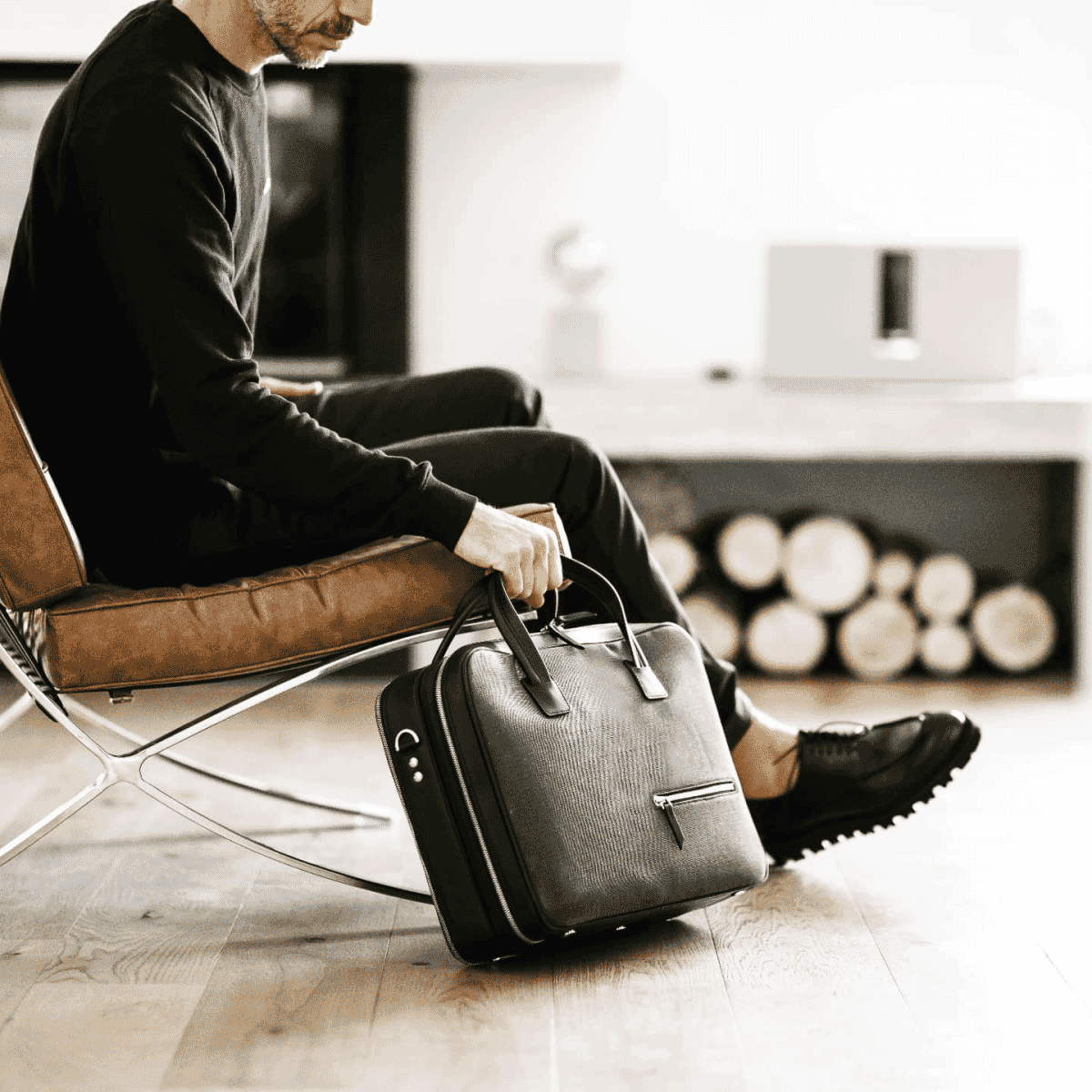 With sustainability at the core of its design philosophy, Lundi believes in producing less but better. This means using raw materials with the lowest possible ecological impact, including vegetable-tanned leather and recycled materials.

Ami
Relaxed, authentic nonchalance is the vibe at Ami. The name comes from the word for friend in French and also plays with designer Alexandre Mattiussi's initials. Mattiusi studied at the Duperré fashion design school in Paris and worked at fashion houses across Paris, Milan and New York before returning to Paris to set up Ami in 2011. Created in and inspired by Paris, the brand deals in stylish men's and women's collections blurring the lines between casual and chic.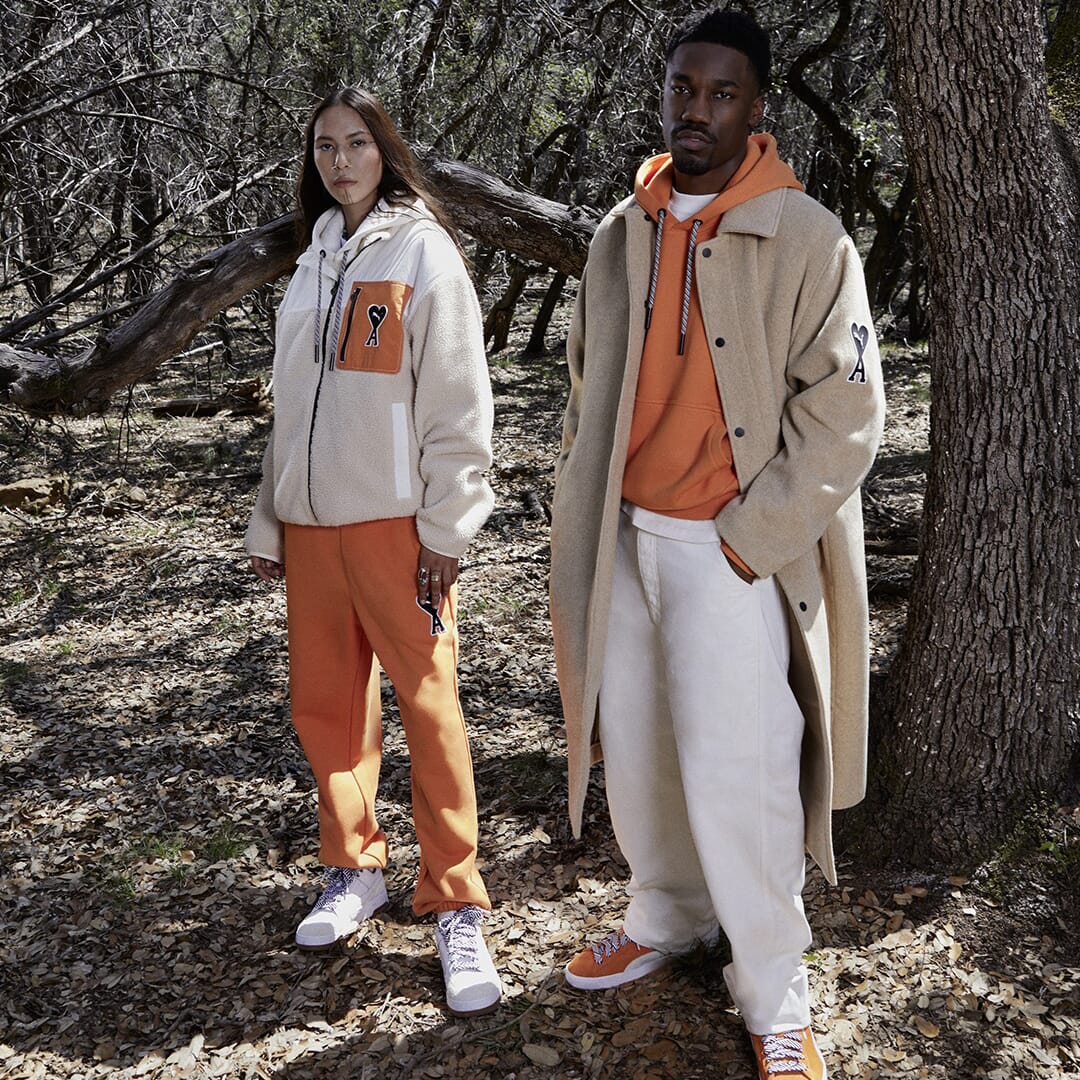 Whilst a red beanie is Mattiusi's personal calling card, collections channel a mixture of minimalist sportswear and boxy tailoring, the two going hand in hand. Hoodies and cable knits sit beneath strong shoulder jackets whilst open shirting and neckerchiefs are worn with baggy track pants. An outer armour of formality softened by playful casual pieces. Proving chic can be fun.
KLEMAN
2023 is going to be the year of the KLEMAN shoe. Mark our words. A quality heritage French brand, distinctive designs and approachable price points. Founded in 1945 in the aftermath of the second World War, the brand is now a workwear favourite with production proudly French.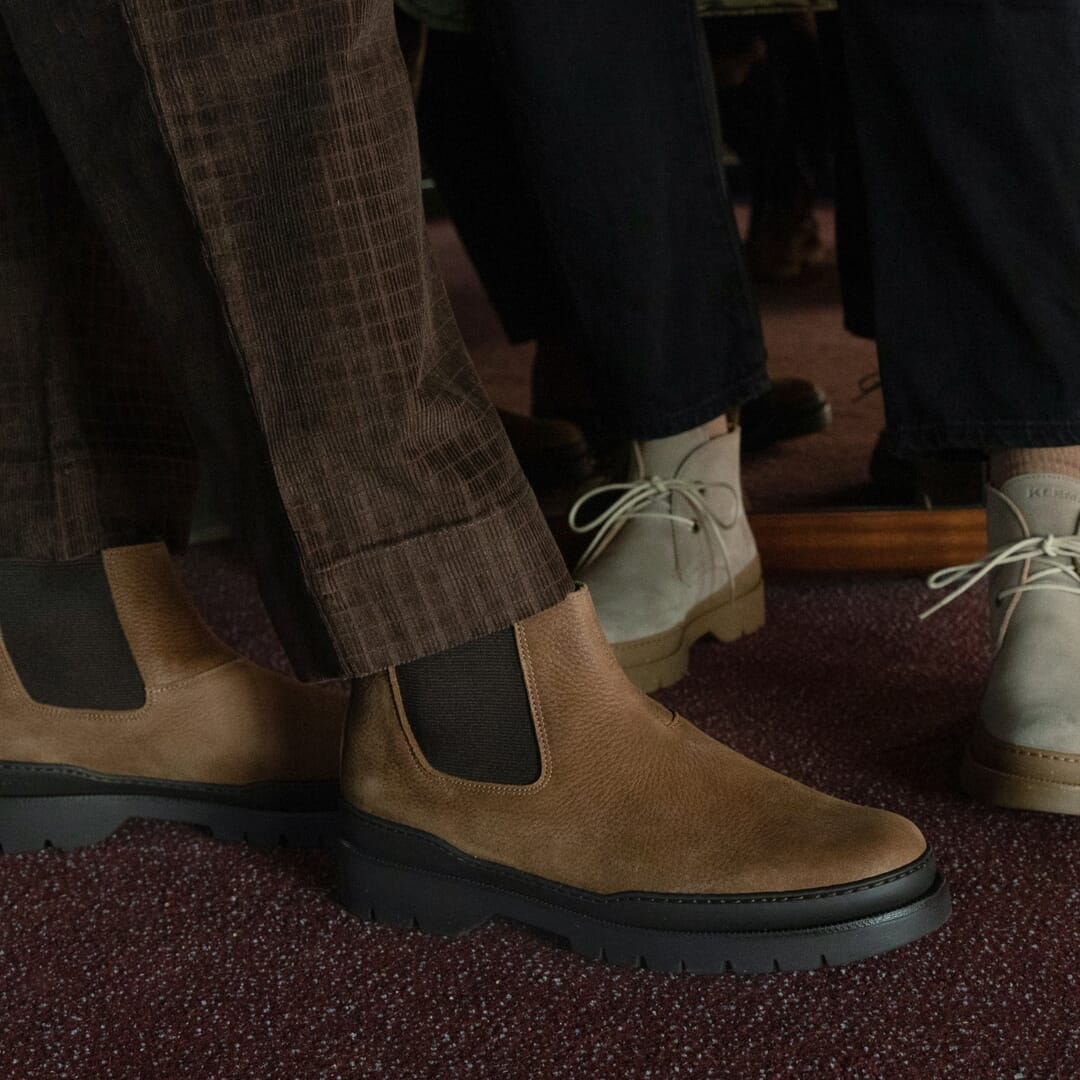 The brand's unisex shoe designs have remained largely unchanged since the 1980s. Sober, functional and the perfect pairing for utilitarian heavy cotton shirting and wide silhouette trousers. It's also worth pointing out that if you can't stump up the cash for fellow French brand Paraboot, KLEMAN are an accessible quality alternative. Oxal KP, Padrini, Donato and Padror are the go-to icons. 

A.P.C
A.P.C is another casual brand flying in the face of Parisian chic. The brand was created by Jean Touitou in 1987 with an ethos embedded in accessibility, style and minimalism. It was denim that originally catapulted the brand into the wider fashion consciousness with subsequent collections building upon the brand's popularity. What results is a simple casual elegance.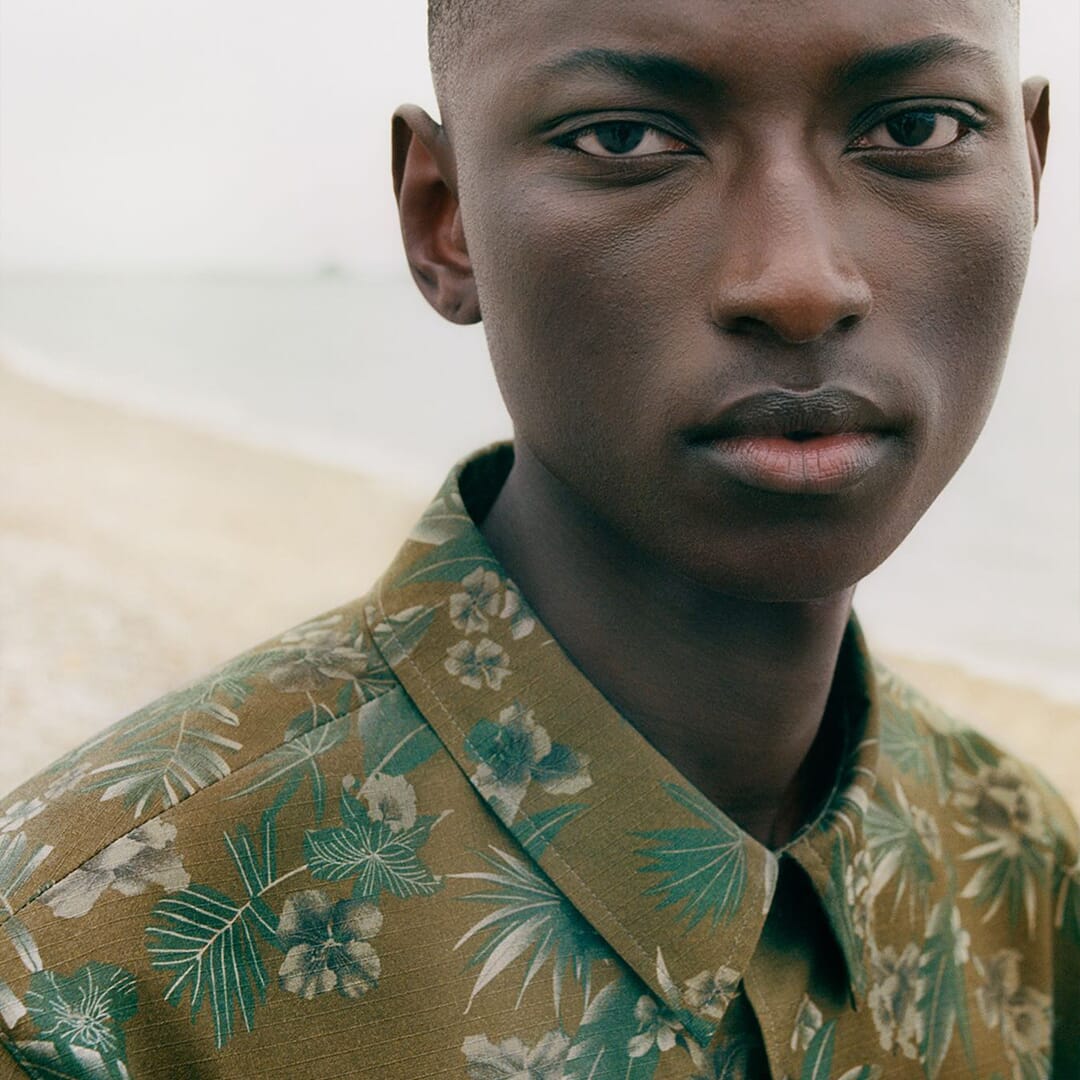 Playful design, splashes of colour with a robustness that lends itself to a solid capsule wardrobe. A simple A.P.C branded t-shirt is always a winner and the brand's sweats can also be dressed up or down.

Maison Kitsuné
Nineteen years of Paris meets Tokyo. An iconic duo. For nineteen years Paris fashion house Maison Kitsuné has drawn inspiration from this cultural and aesthetic exchange and poured it into collections favouring sharp tailoring, distinctive streetwear influences and playful, comfort-driven designs. Above all, Maison Kitsuné is fun. The corresponding indie music label has also been influential, reppin' the likes of Two Door Cinema Club, Digitalism and Parcels. The multi-tasking is no surprise. Co-founder Gildas Loaëc was organising raves and making fanzines from a young age whilst Masaya Kuroki had a penchant for the skate scene and house music parties.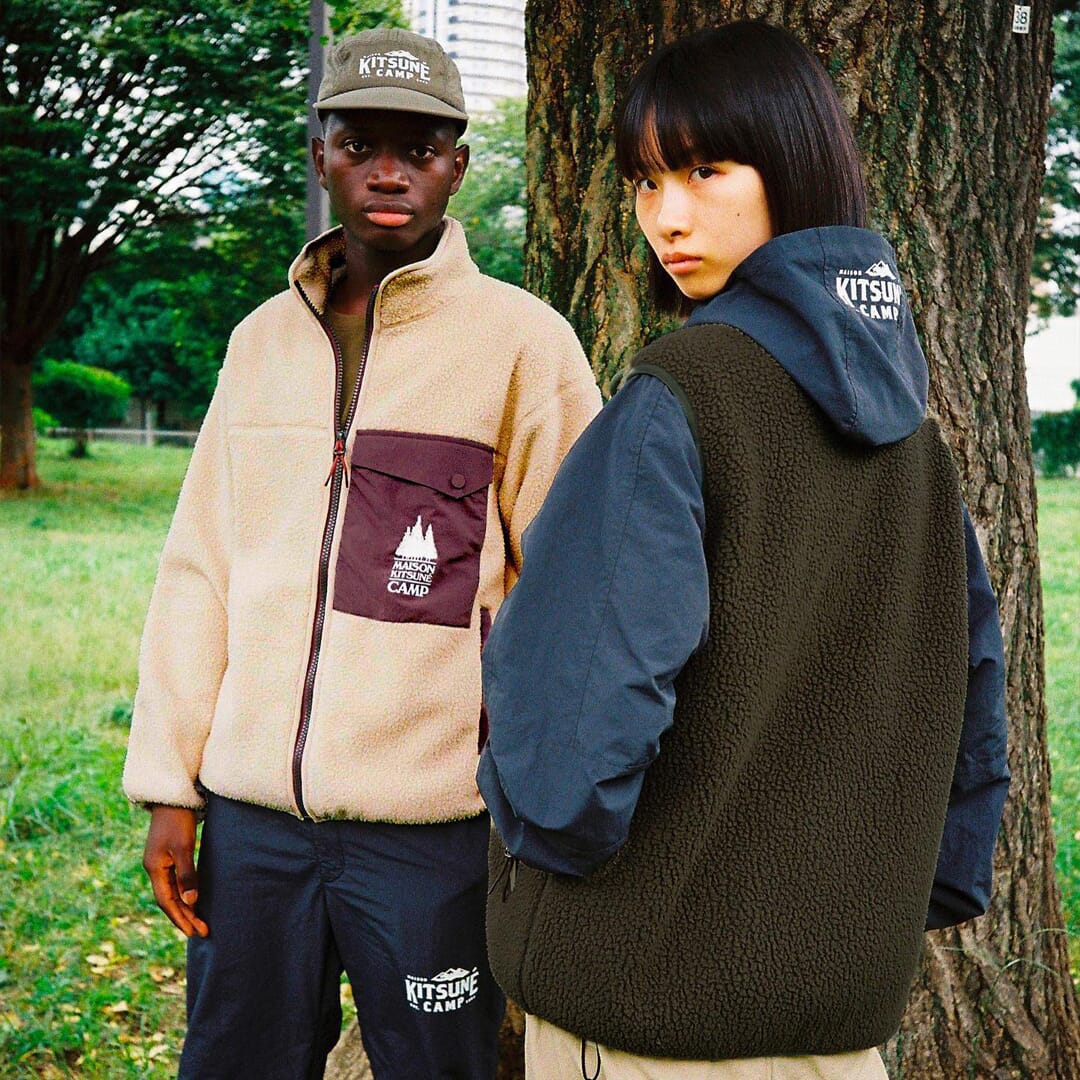 But what of the clothes? The sharp tailoring has persisted but there's always been a fun element. Capsule collections nod to themes like Chinese New Year whilst bright colours and streetwear aesthetics punctuate everything. The fox logo continues to be a focal point. They've always had a knack for preppy knitwear too.

Officine Générale
French prep. Smart casual for Parisian architects. Upbeat arrondissement nonchalance. Whatever you want to call it, Officine Générale is an iconic French brand. Founded by notably stylish man Pierre Mahéo, it's the sort of brand that you could quite easily wear straight from the lookbook. Buy the outfit there and then.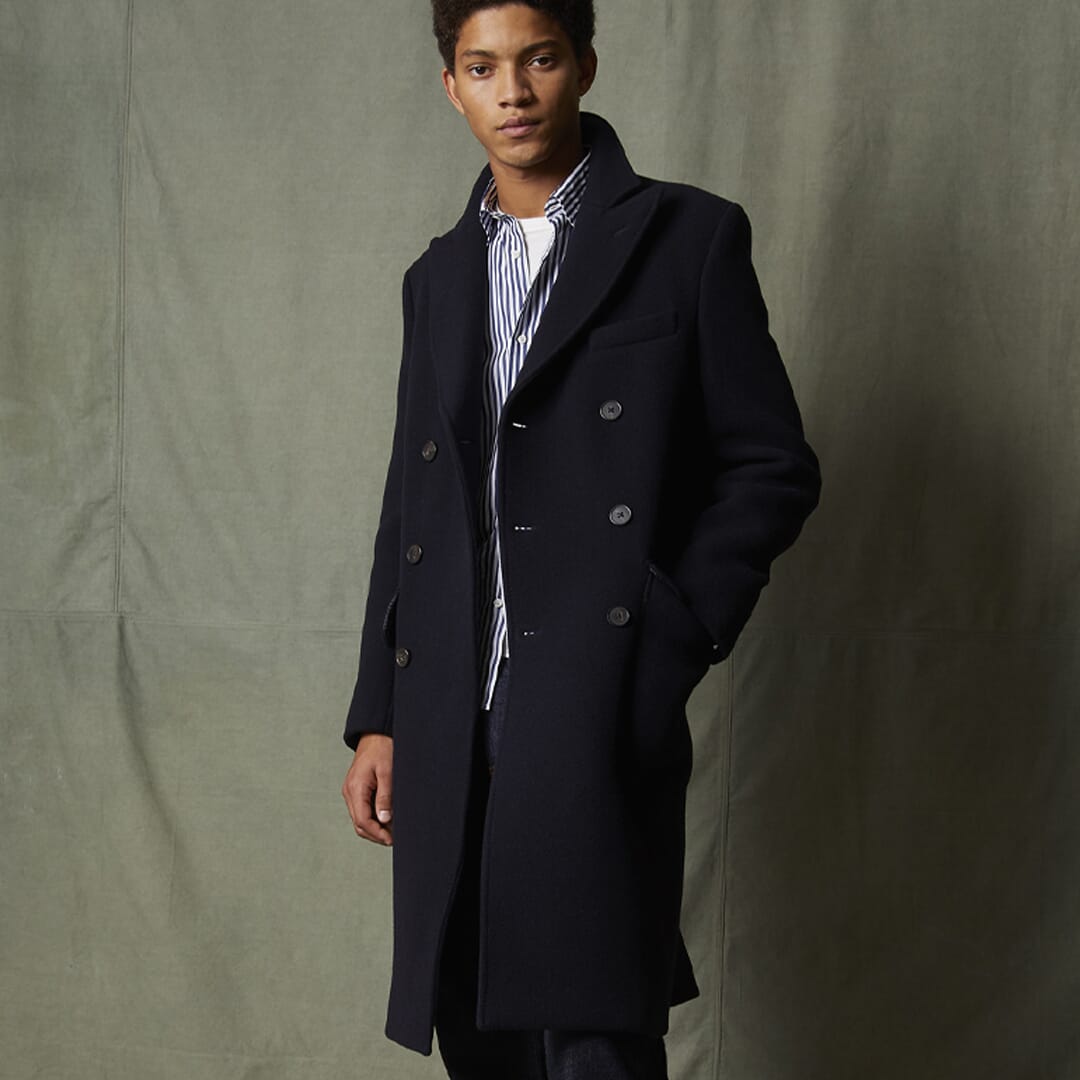 Effortlessly wearable. All pleated trousers, loose, refined tailoring and great shapes. Great uses of blues, whites and subtle palettes. The brand's daily classics section does what it says on the tin, great pieces that compliment daily routines with increasing emphasis on sustainable fabrics.

De Bonne Facture
Fitting name is De Bonne Facture. A French phrase referring to a work of quality, be it a piece of art, literature or object. It's our equivalent of doing things well. Unapologetically inspired by classic menswear, the brand favours fabric and craftsmanship. Think classic chunky jumpers, worn rubber raincoats, a pleated trouser. Founder Déborah Sitbon Neuberg has always been inspired by these sorts of pieces and it's that inspiration that is evidently filtered into De Bonne Facture's wears. 'A wardrobe that brings back memories while always feeling up to date. A label with simple lines and quality materials that last', as Déborah beautifully puts it.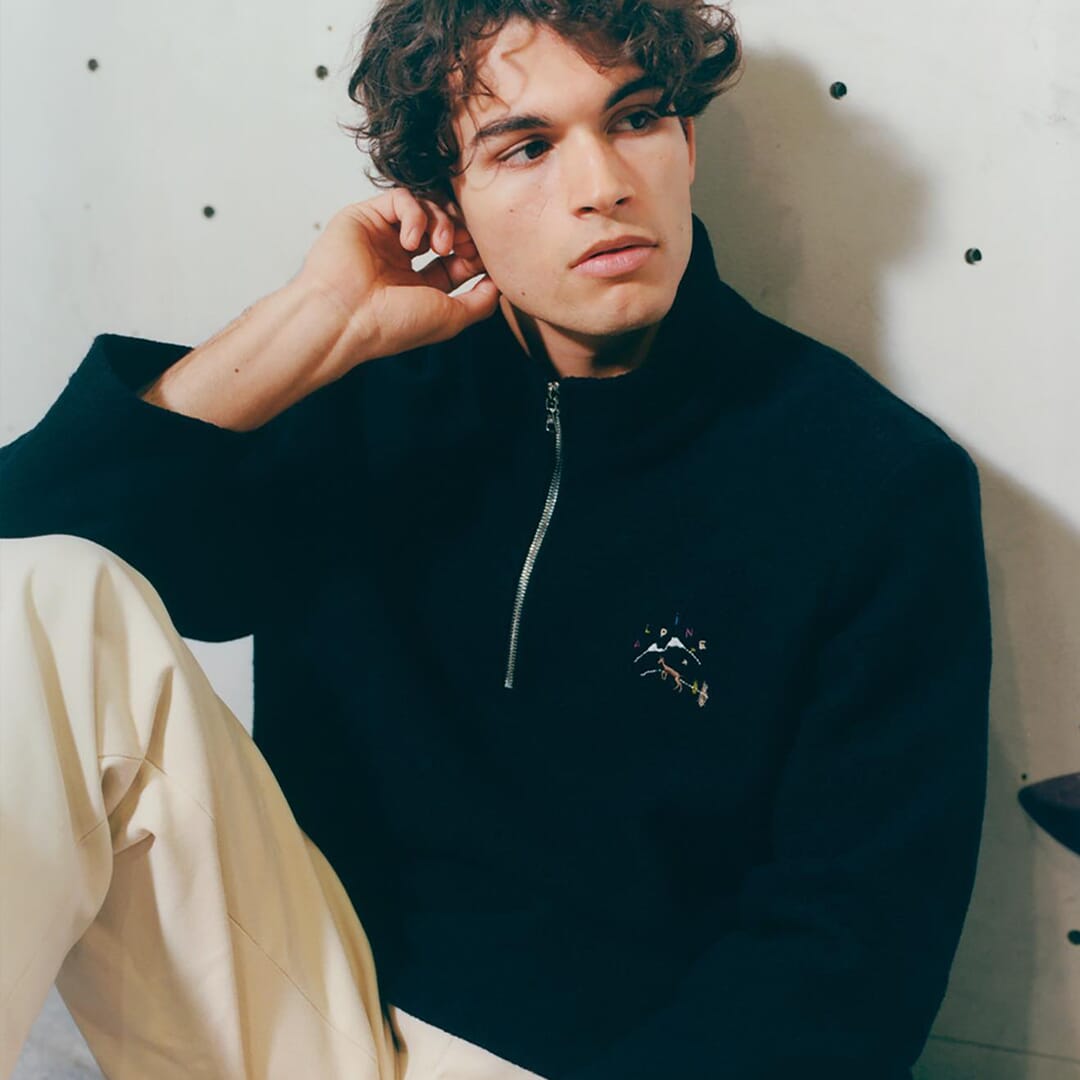 Think great big, hefty coats tied up at the top with thick woollen scarves. Pattern jackets with inventive touches, pullovers tucked into well-turned out trousers. You will want to buy a casual Harris tweed jacket, trust us.

Husbands
Elegance is on the menu at Husbands. Tailored elegance. The Parisian tailoring brand lives and breathes it. It's all about savour faire, the know how, polished sureness in social behaviour. At Husbands it's all about looking the part, quality as standard and dressing so well that you forget about it. Dressing like men in suits in films. Whether '70s French cinema or the sort of glam rock revival tailoring honed by Suede in the '90s. Husbands are consuming it all and reinterpreting it for modern outfits.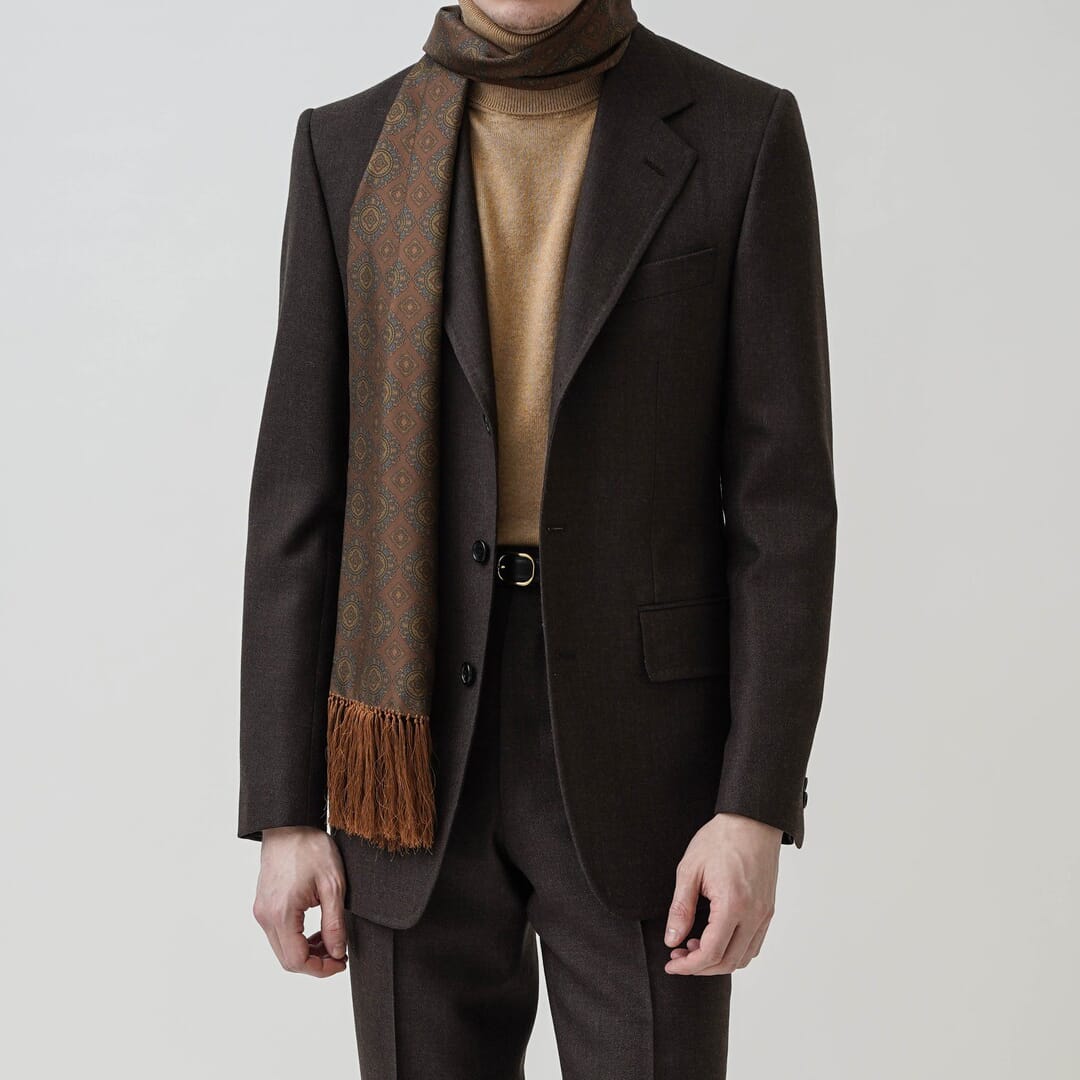 Ready-to-wear collections feature everything from high-waisted pleats to double-breasted peacoats. All your favourite style references in one place. The opportunity to have some serious fun dressing up. 

Armor Lux
Last but not least, Armor Lux. We can't do a list of French menswear brands and not give you a place to stock up on quality Breton-striped tops. A timeless, casual throw on garment if ever there was one. Founded in 1938 by Walter Hubacher in the small town of Quimper in northern France, the brand quickly built a strong reputation for that garment.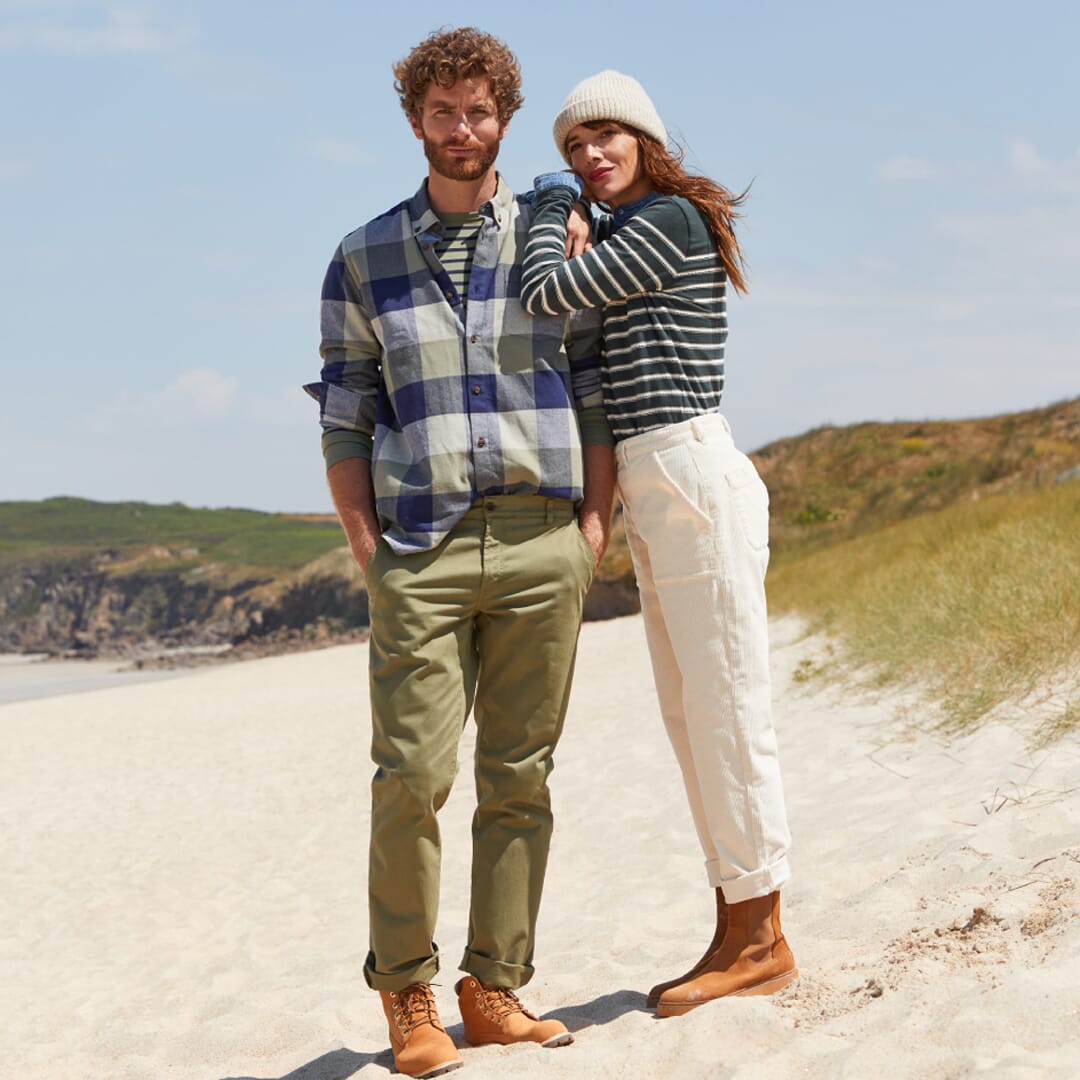 Whilst they'll still do a great Breton stripe the brand has since branched out. Sweaters, chore jackets, peacoats all nod to maritime heritage. If you're looking to introduce colour to your wardrobe, investing in Armor Lux is a great way to do it. 
From French labels to French cuisine...
---
---