America, land of the free. America, land of the brave. America, land of iconic fashion brands. Old favourites still persist, inspiring new kids on the block, flying the stars and stripes for American menswear. If you're looking for a style upgrade, US menswear brands are a good place to start. Some of the best menswear out there at the moment is coming via New York, whilst heritage brands from further afield continue to produce the finest garments. Here's our pick of the best American clothing brands for men of the moment.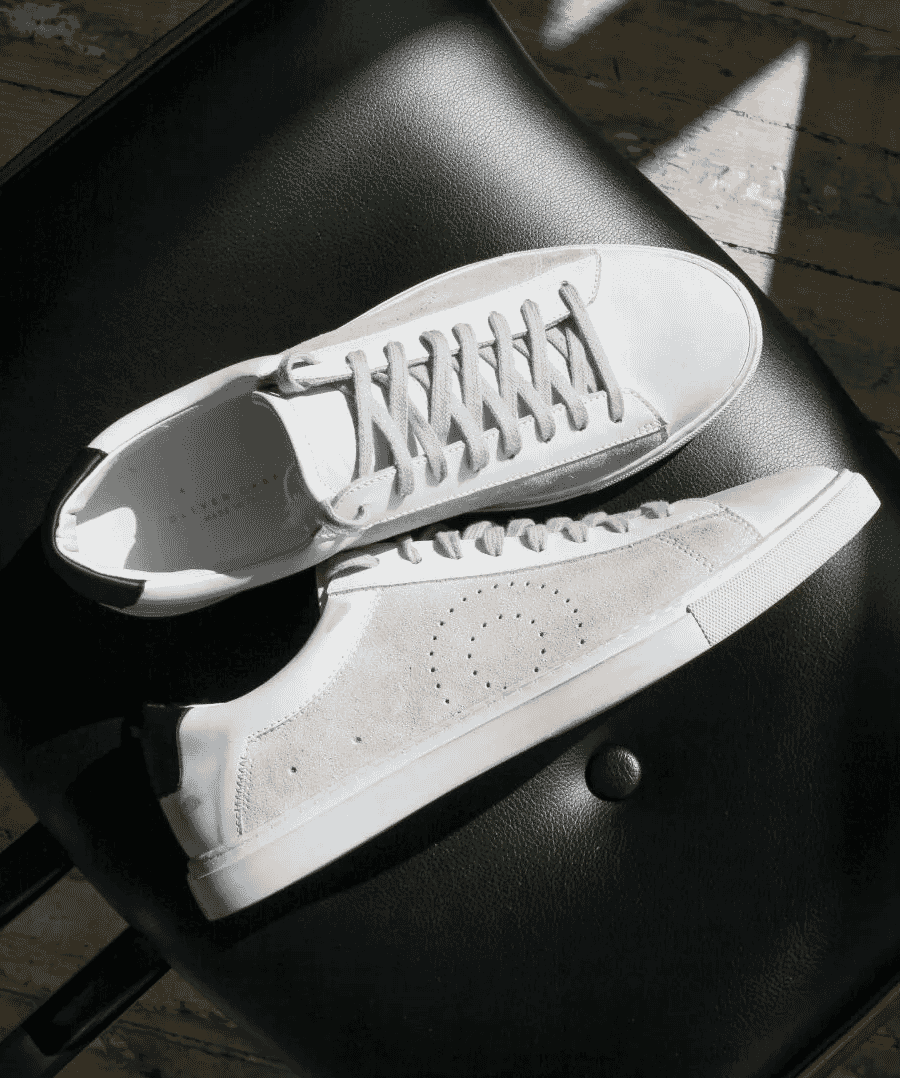 Best American clothing brands for men in 2023
Oliver Cabell
Makers of handmade luxury footwear, Oliver Cabell has become something of a phenomenon since it launched in 2018 with sought-after limited batch drops and a slow and thoughtful progression through styles. Starting with a minimalist white sneaker, akin to Common Projects, Oliver Cabell sort the best factories in Italy and used the finest materials to craft a sneaker with not only an improved longevity but a luxury feel without the luxury markup. The brand has since moved on to loafers, boots and leisurewear as well as as a dynamic selection of sneaker styles.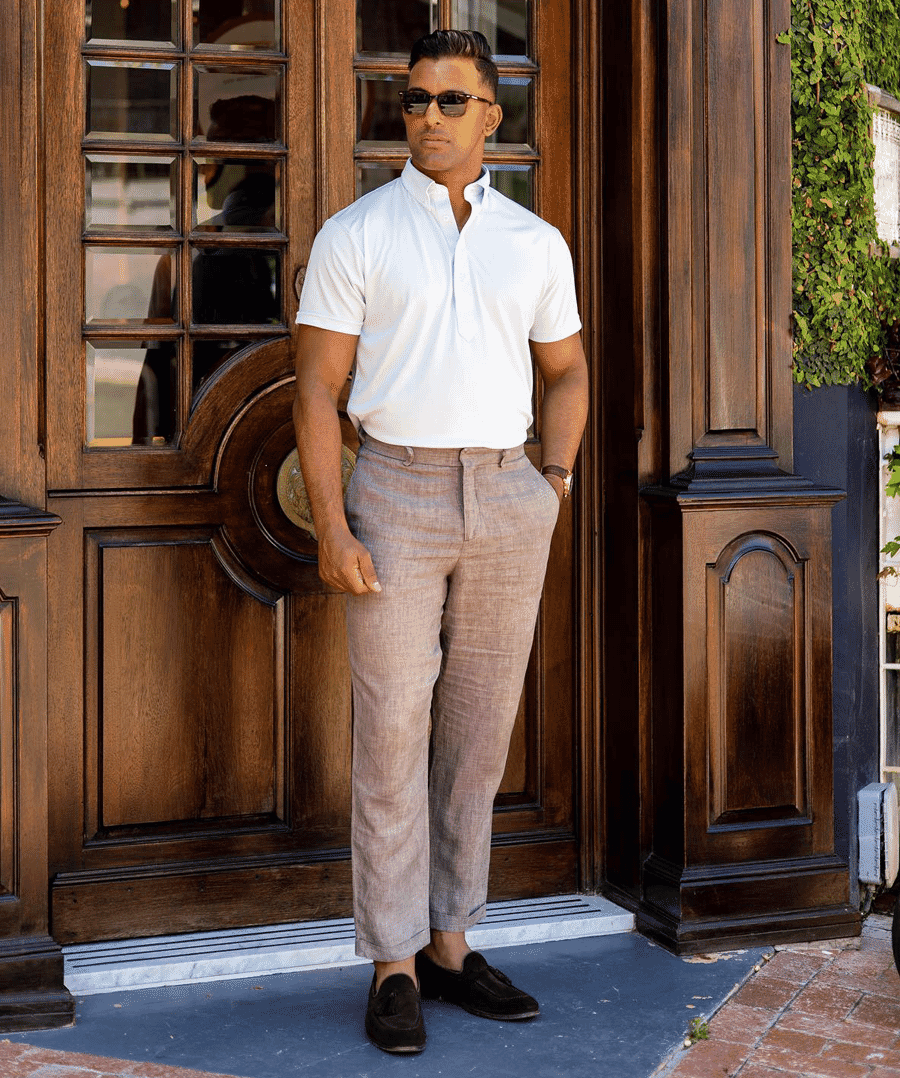 Collars & Co.
Americans may recognise Collars & Co. from the TV series Shark Tank (Dragon's Den in the UK), specifically founder Justin Baer, the stubborn shirt dude. After some serious negotiating and almost losing the deal, Collars & Co. went on to seal a two shark backing and become one of the most successful American clothing brands for men in recent years. Their trademarked Dress Collar Polo taking over the world. Collars & Co. comes from a place of experience and making the trademark 'Midtown uniform' of dress shirt and jumper more comfortable. Premium-made polo shirts, with smart collars that don't flop, made for wearing in business situations. That said, they also do the job on their own.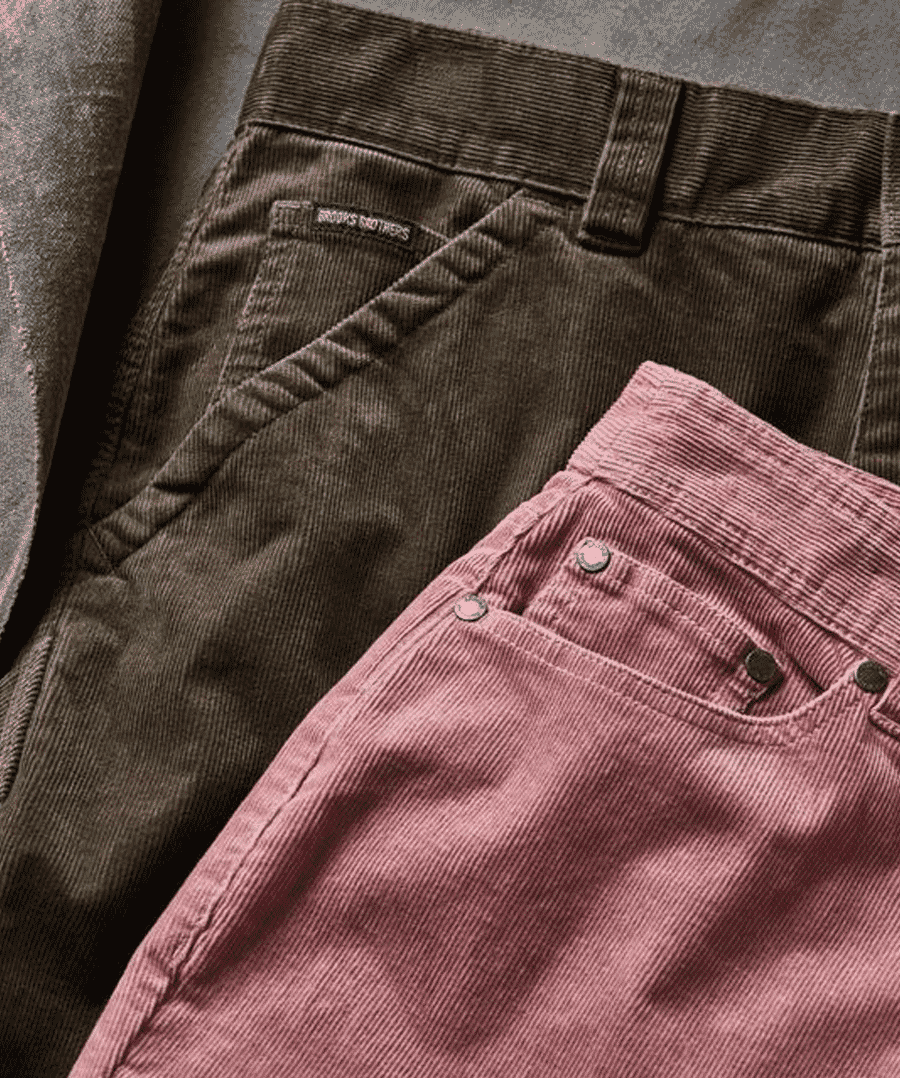 Brooks Brothers
In America, not all but most roads in men's fashion lead to Brooks Brothers. You can bet the likes of Ralph Lauren, J Crew, Rowing Blazers and Noah were influenced by the brand at some point, with its steering of men's clothing since 1818. Suiting was the original calling, with the brand famous for clothing everyone from Abraham Lincoln to half of Wall Street. With suiting comes prep, and that's where the brand has eased itself into in the modern day. There's still sharp tailoring, but there's now also something for away from the office. Colourful polos, jumpers tied around shoulders and the odd corduroy two-piece for the evening.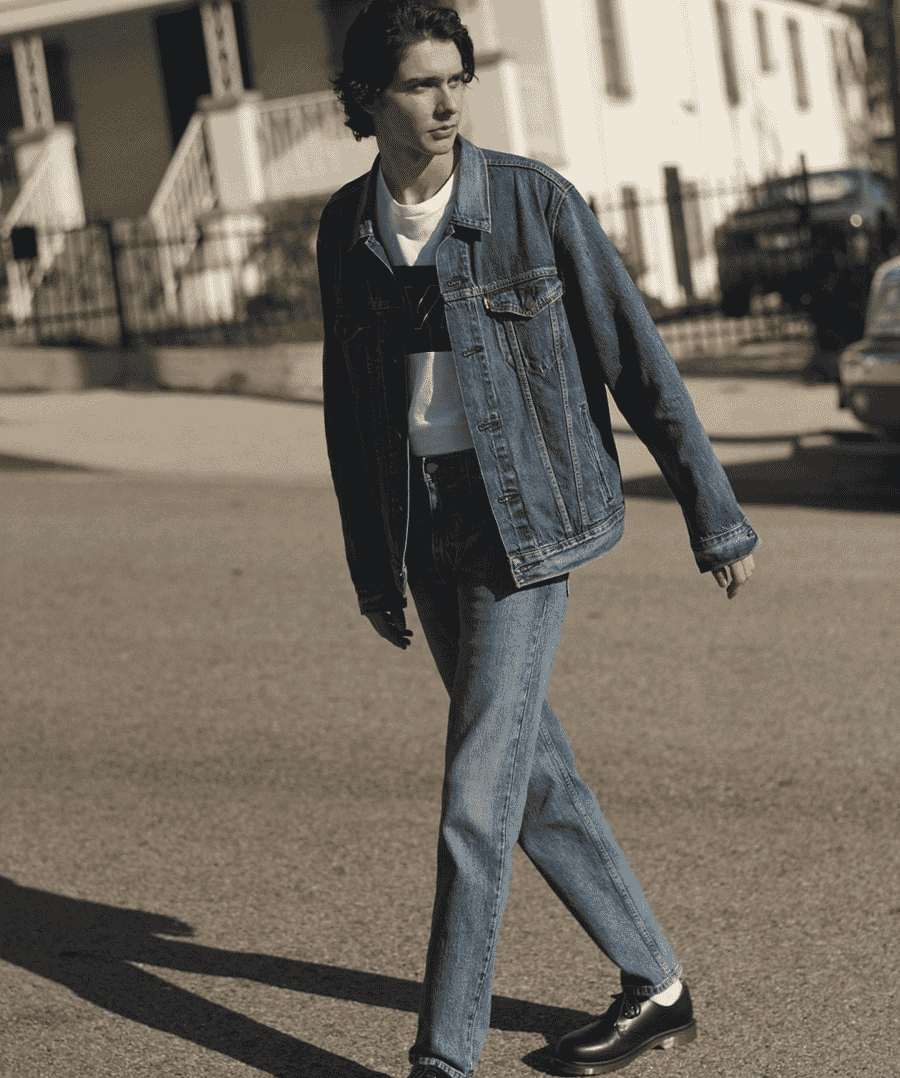 Levi's
You don't need us to tell you that Levi's is one of America's most recognisable brands. You don't need us to tell you they're good for all things denim. But what you might not be aware of is Levi's has been busy in other departments. There's a vintage collection, a Made in Japan collection and new collaborations with the likes of Crocs, ERL and Denim Tears. Stock up on jorts if you think that trend is going to persist in 2024. If not, just pick up a classic pair of 501s.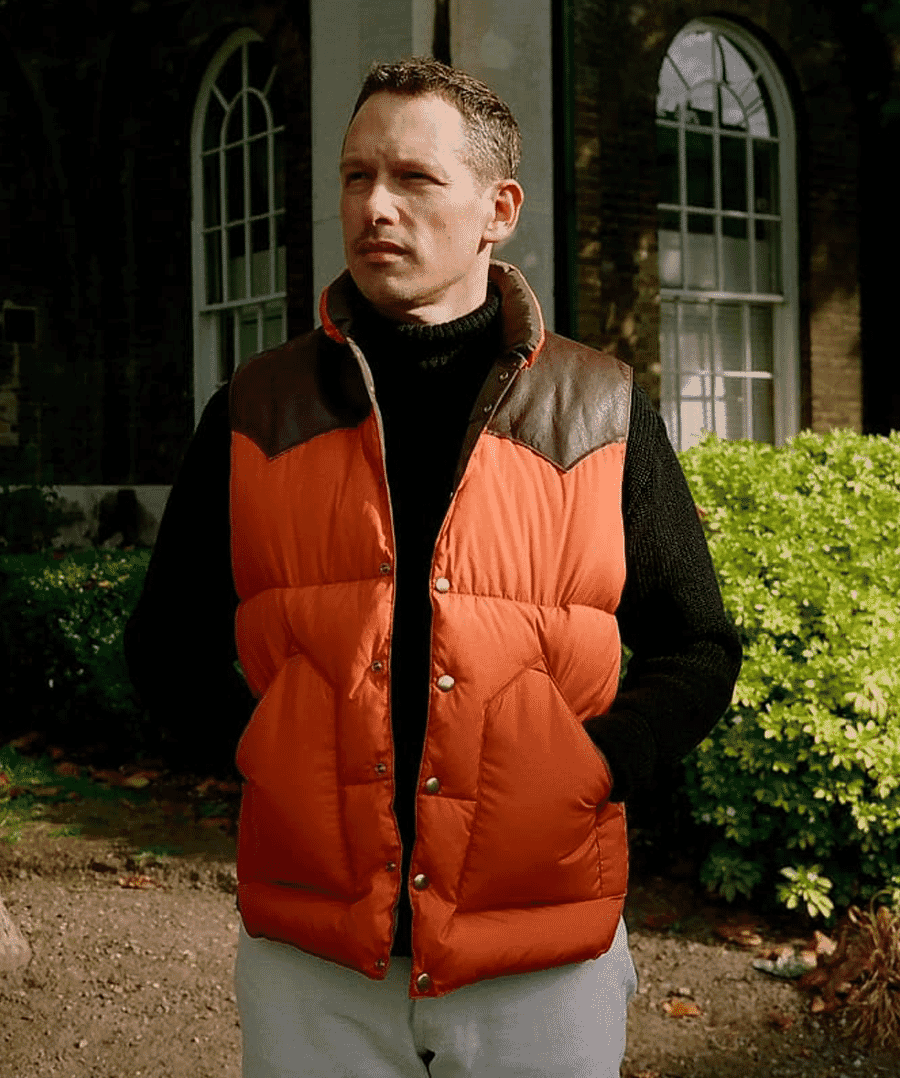 Rocky Mountain Featherbed
Much has been made of late about how a lot of your favourite DJs, and their Salomon-wearing fanbase basically dress like anglers. It's the whole multi-pocket fishing vest thing. Gorpcore in the city. In some parts of the world however there is nothing ironic about a down-filled, utility vest. Just ask US brand Rocky Mountain Featherbed, who've been producing the finest utility vests from their home in Jackson's Hole, Wyoming since the 1960s. The collection has since expanded into outdoors-minded garments, but a commitment to practical gear and the best materials persists.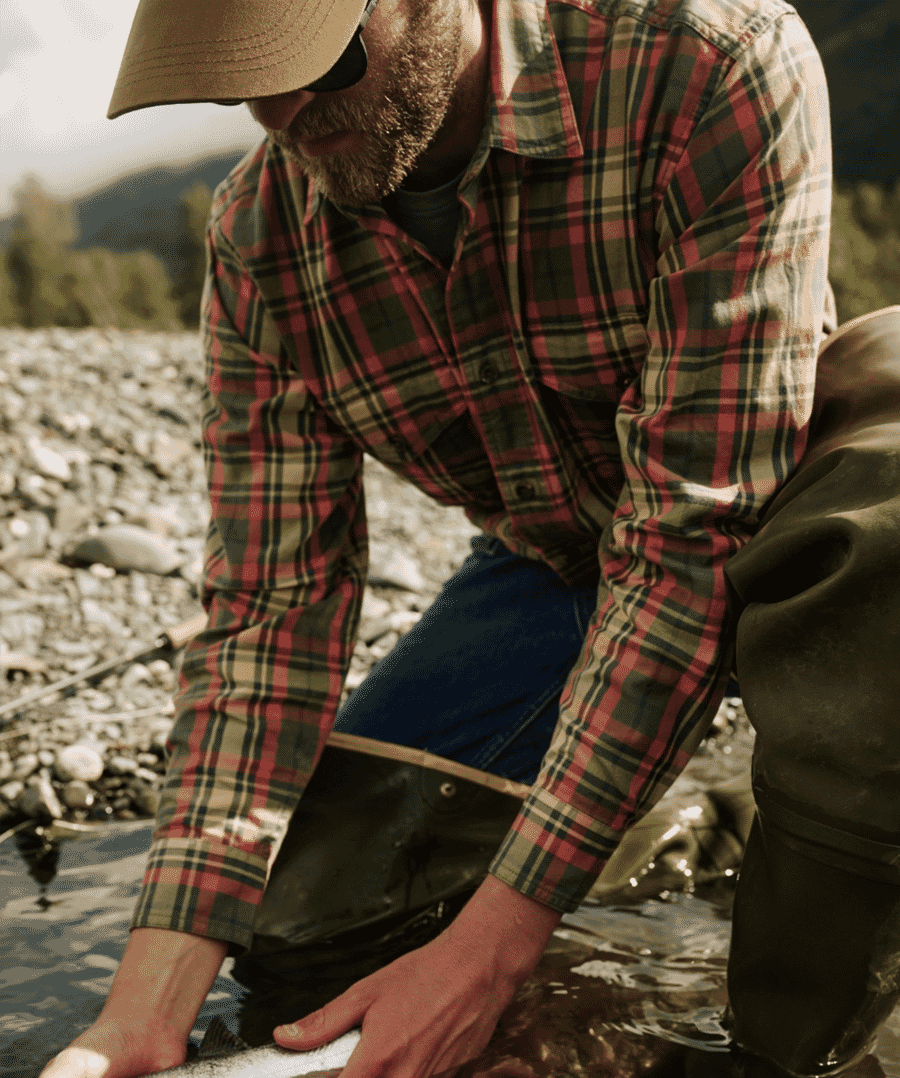 Filson
A lot of people think of Filson as an American Barbour and it's easy to see the similarities. Waxed-cotton jackets, rugged outdoors clothing and a line in home and dog accessories. Not to mention a history rooted in rugged graft. Barbour's history rooted in the industrial coast of North East England, Filson in Pacific North West hunting and then the gold rush. It's sturdy gear. Outdoor jackets, think cotton overshirts, trousers, shirts, the lot. Great looking outdoors-orientated garments that're technical without looking overly space age. Filson also do an excellent Made in the USA range of clothing too.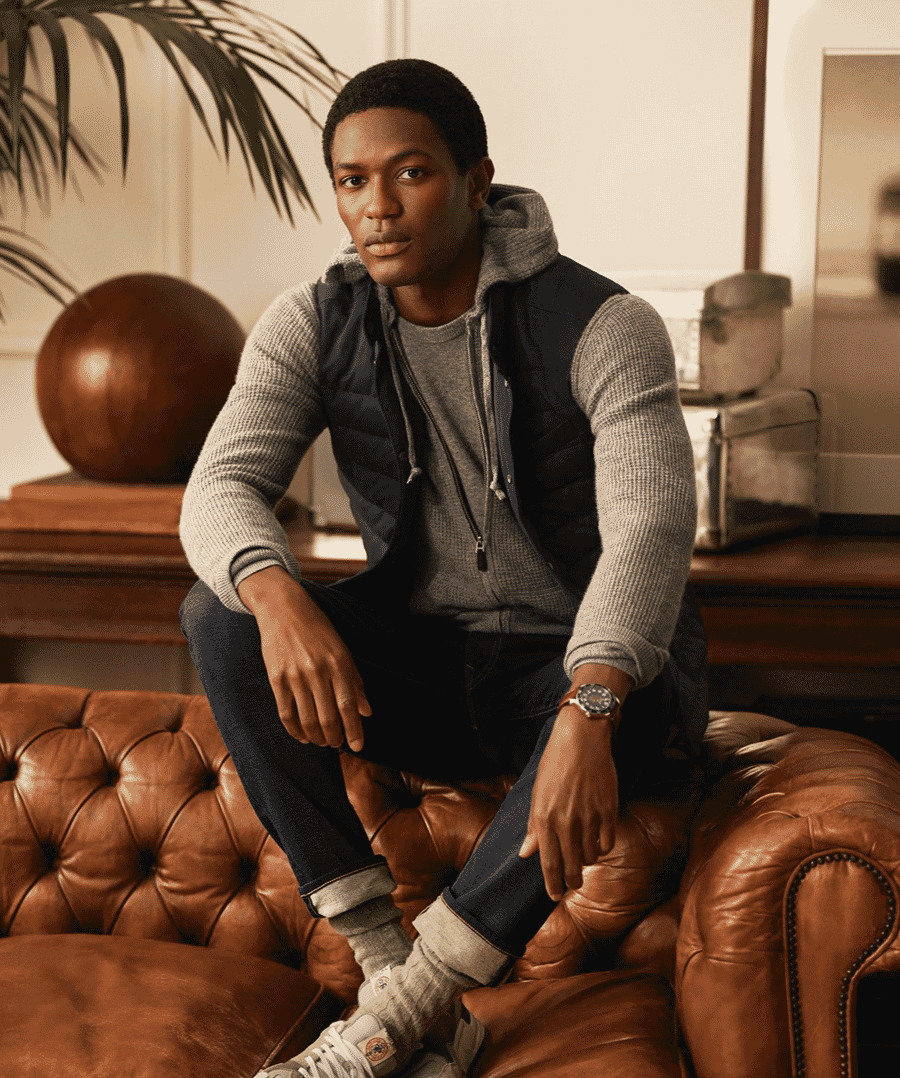 Ralph Lauren
Another American menswear brand that needs little introduction. Ralph Lauren is a titan of Ivy League prep with an aesthetic that's been absorbed into men's fashion across the world. The logo, the bear, it's all iconic. Its Purple Label brand has been keeping things fresh and bouji in the meantime, with the last collection straddling style notes of Scottish highland estate, Italian craftsmanship and American design. We're especially fond that big shearling coat.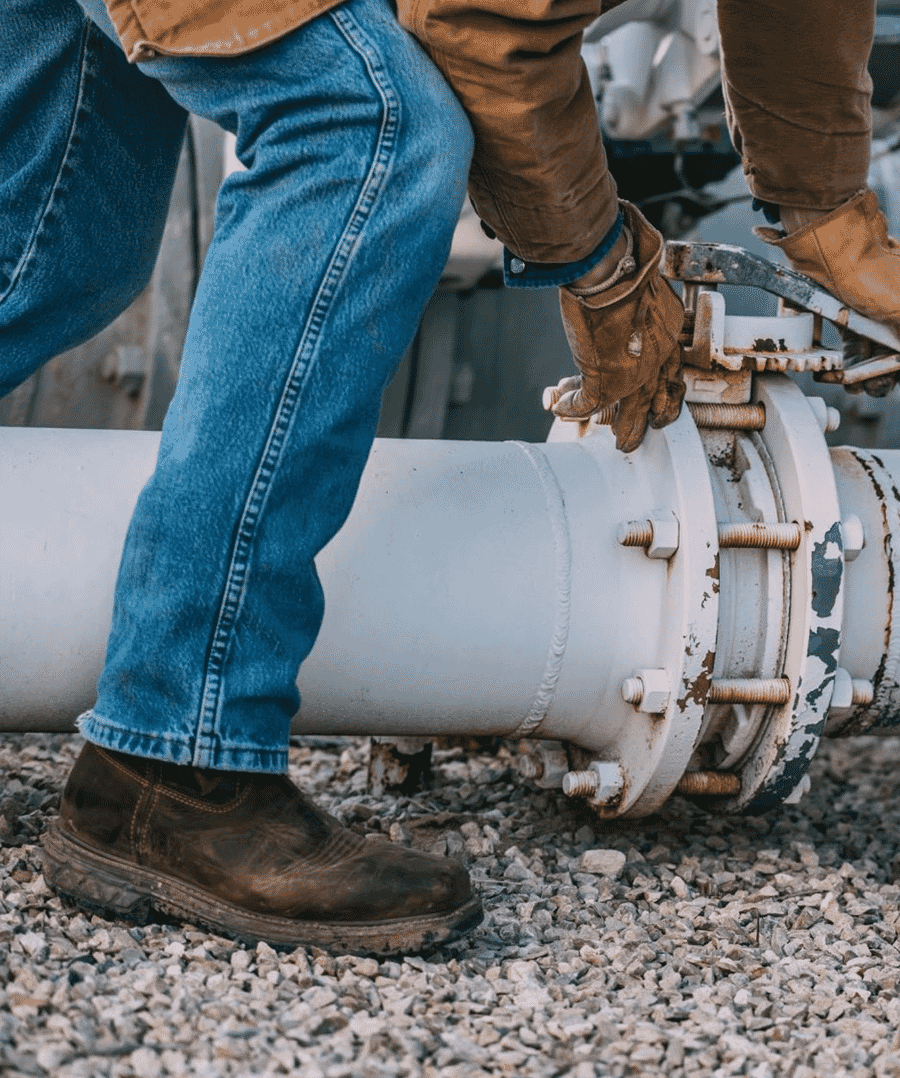 Red Wing
American heritage shoemaker Red Wing dates back to 1905 in Minnesota, a state in America's industrial Mid-West. Taking its name from a city in the south west of the state, Red Wing was named after a Native American tribal chief and its this heritage that inspires the logo to this day. With local industries in mining, logging and farming, local workmen needed a strong, safe and comfortable leather boot for tough environments and Red Wing was the company that made them. With production and tanning still local, Red Wing's most iconic boot is 'The Irish Setter', a877 eight inch hunting boot, a boot seen the world over.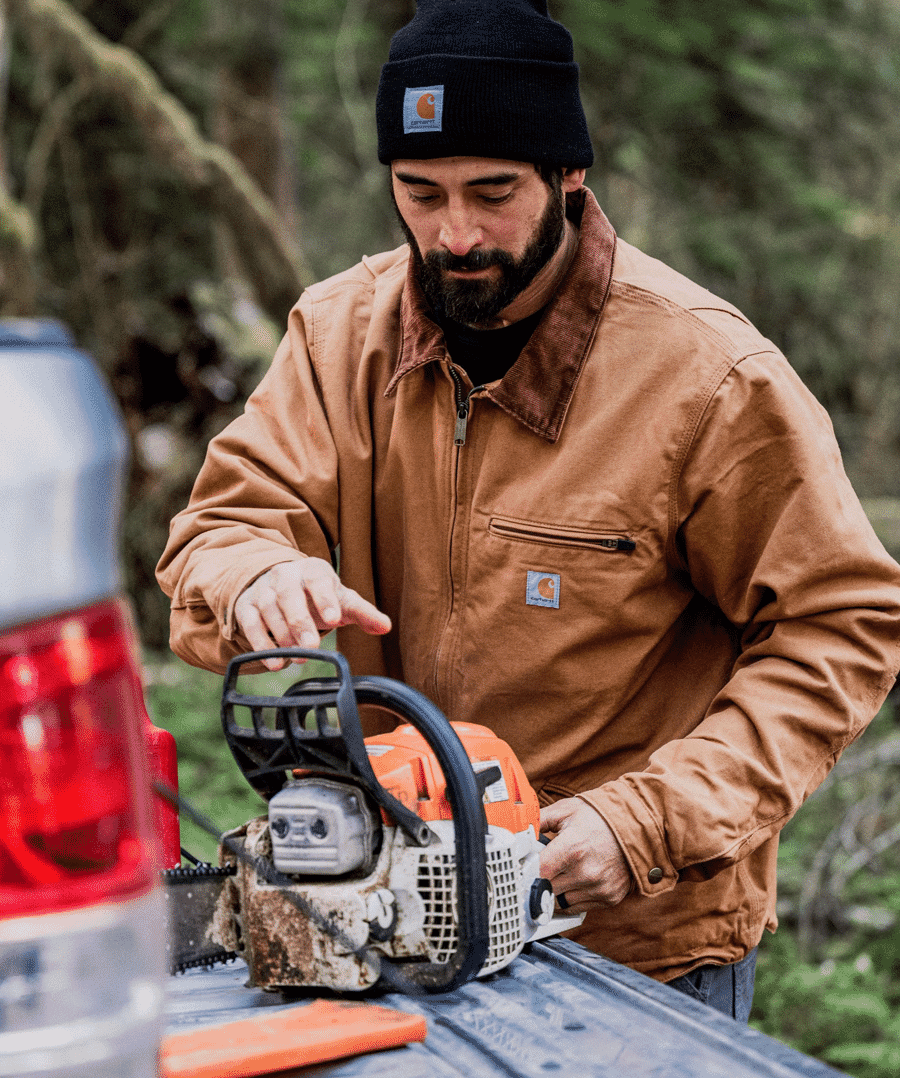 Carhartt
We're all a work in progress. As is Carhartt. Some people wear it because it will take a beating, providing longevity if you build things or chop down trees for a living. Others love it for its contributions to utilitarian workwear, heavy cotton and street style clout. Whatever your reason, know that its one of America's great fashion exports and it's not going anywhere. On the WIP side, recent collaborations with Japanese layering favourites Sacai have provided welcome experimentation in classic Carhartt colours and materials.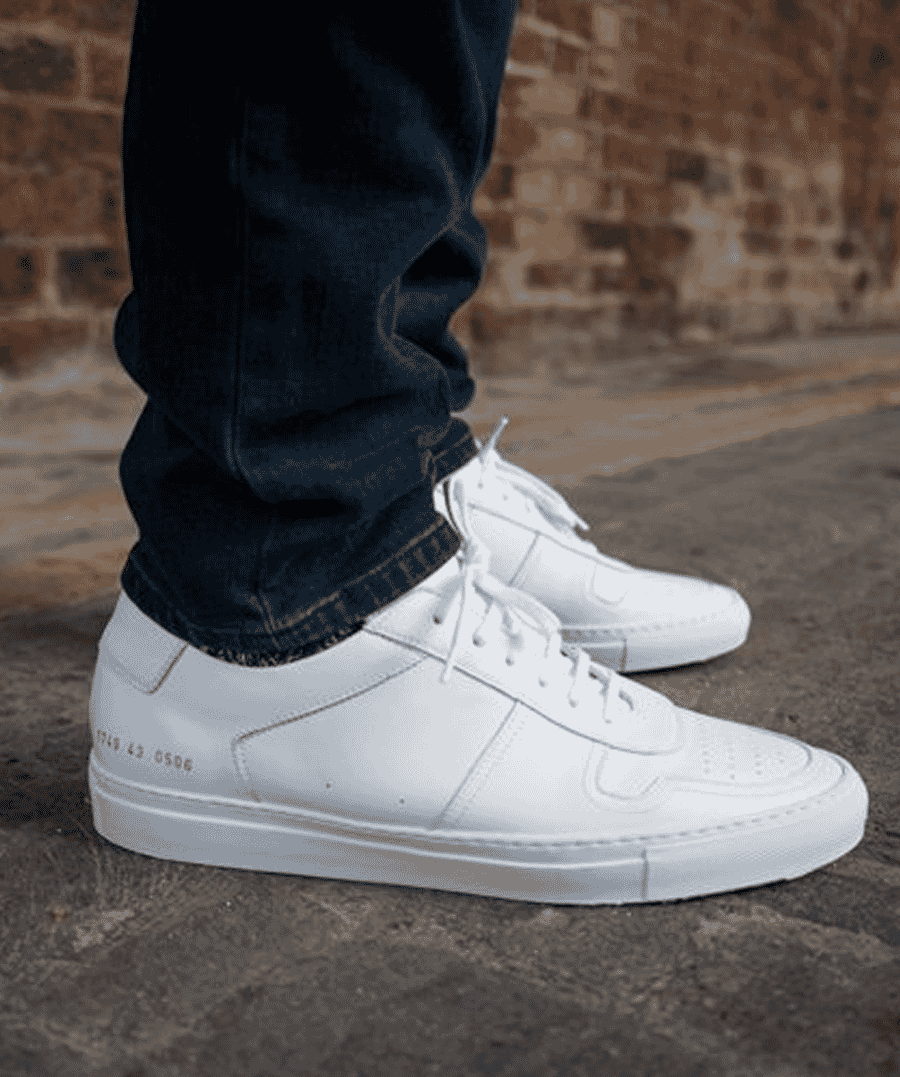 Common Projects
Did Common Projects reinvent the luxury white sneaker? Maybe, maybe not. But the US minimalist footwear brand certainly contributed to the white luxury sneaker moment and subsequent mimicry over the last decade. The minimalism still persists, albeit with a few new styles. Sports trainers, chunky sole sneakers and boots have joined the line-up, but for a classic, the achilles low is hard to beat.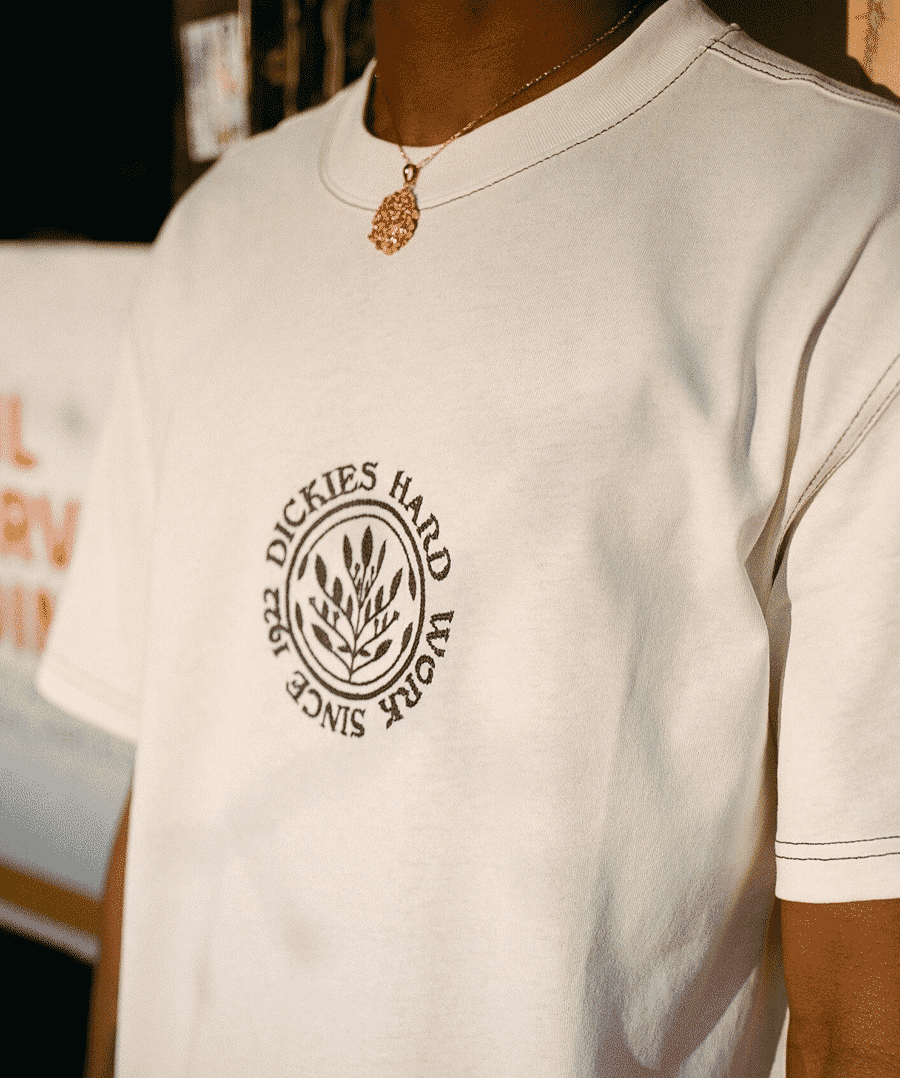 Dickies
Workwear absorbed into streetwear. A familiar tale. You'll find tradesmen on building sites around the world kitted out in Dickies, a testament to the quality of its clothing, but you'll also find hypebeasts and skaters in it too, a testament to its enduring coolness. If you're looking for day to day trousers and shorts made from heavy fabric that will see you through, you can do a lot worse than Dickies. Practical and cool.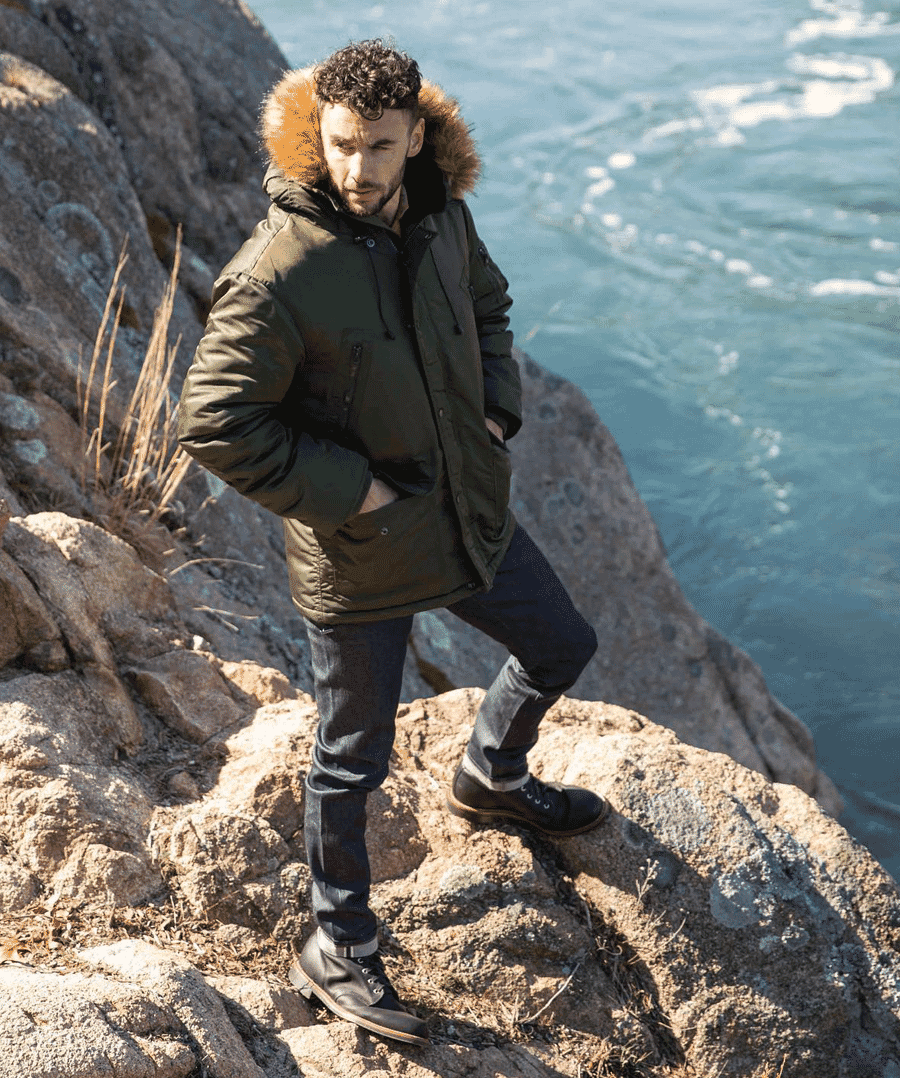 Schott NYC
Leather jackets are surely due a resurgence soon, surely? Maybe upcoming Tom Hardy-helmed bike gang drama The Bikeriders will inspire a resurgence. Schott NYC is one of those clothing companies that you go to when you want to invest in something for life. In this case a classic leather. Stemming from a heritage in motorcycle apparel, the brand does jeans, tees and boots too, everything you'd want for looking slick on a bike, but it's the jackets that set the brand apart. The Classic 618 Perfecto is a timeless motorcycle jacket with attitude.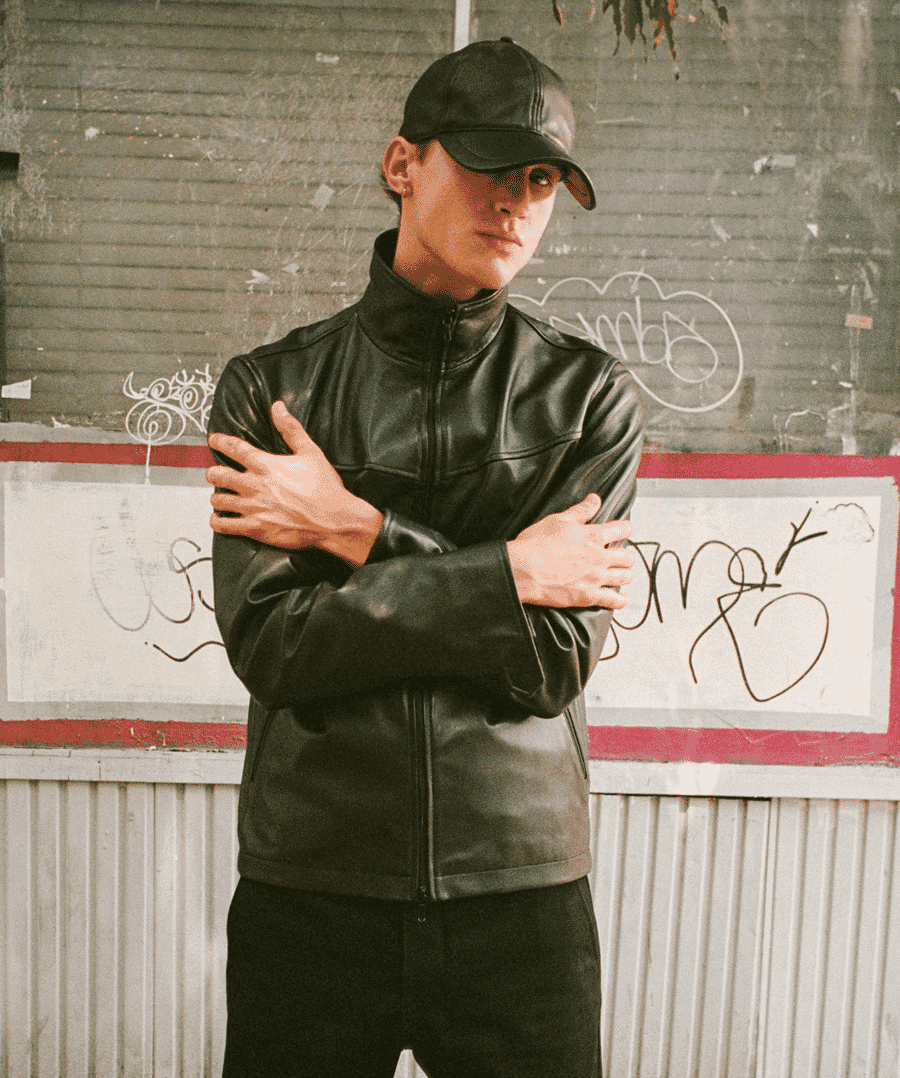 Rag & Bone
New York-based Rag & Bone was founded twenty years ago on an uncompromising commitment to doing things the right way, not the easy way. Three founding style principles include: the easy elegance of British tailoring, the authenticity of American workwear and the originality of the brand's New York home. With a backbone of four distinct denim jean fits and plenty of playful, well-crafted pieces from Laura Ashley print rugby tops to minimal leather jackets. It's a brand that you can easily fall in love with and create a personal uniform from.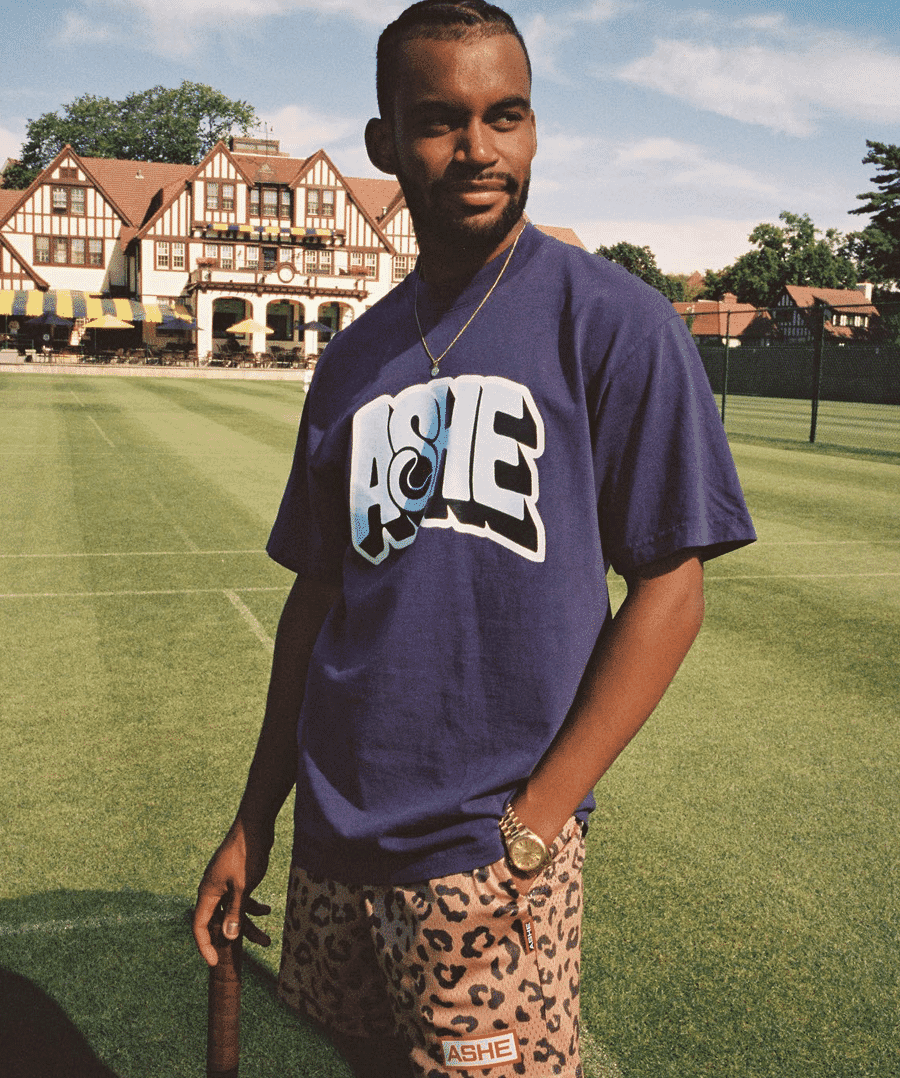 Rowing Blazers
There's been a US prep revival over the last decade. Despite prep's usual clientele (see rich white men) famously destroying everything from the economy to the environment, prep's managed to escape these associations and instead seep into street and sportswear, partly due to collaboration, partly due to refreshing the good bits i.e fun logos (the Ralph Lauren bear), bright pastels and the embrace of loafers and striped shirting. Rowing Blazers have been right up there. Collaborating with everyone from Gucci to Umbro and giving men something bright and dashing to wear above their jorts.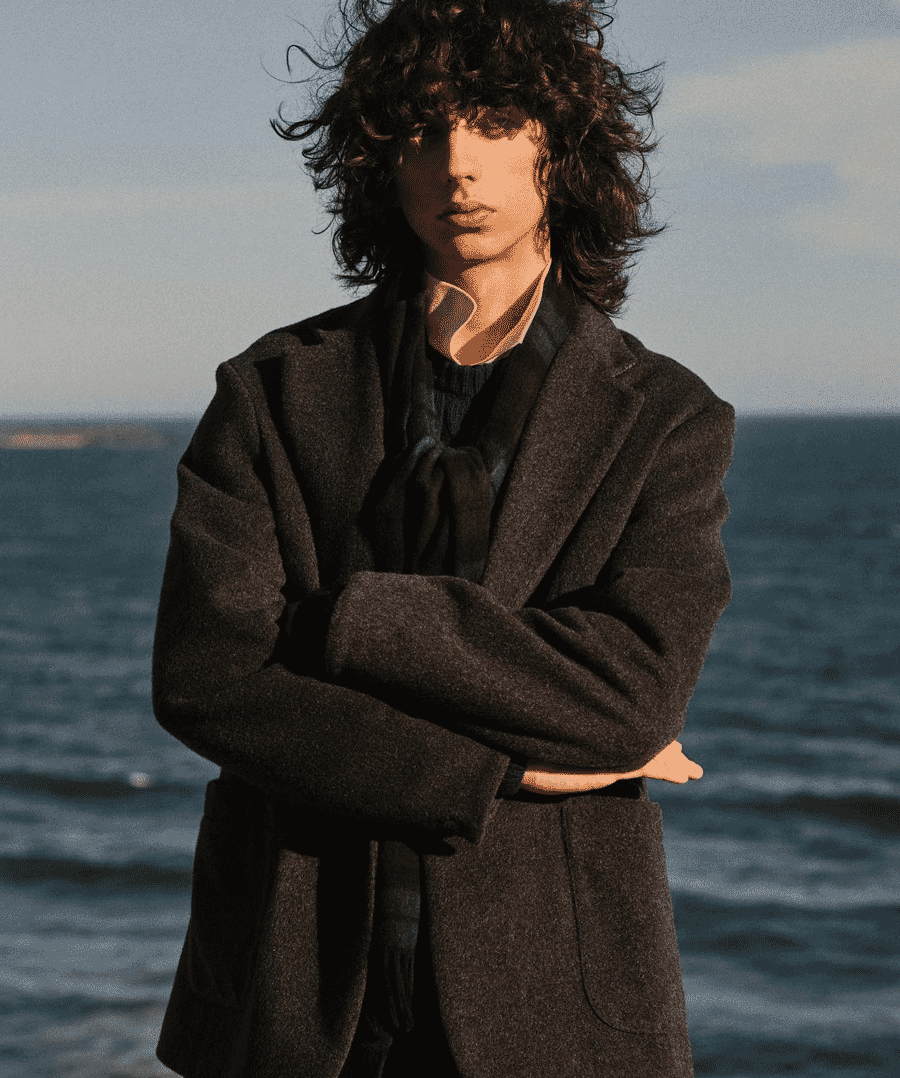 Noah
Just like Rowing Blazers, Noah is another American men's clothing brand that has brought a streetwear mentality to prep. Proud New Yorker's, the brand mixes skate, surf and music culture into fabric-forward collections that make the most of the layers, bright colours and nautical vibes of prep. This links back to the brand's environmental and community causes too. AW23 is channelling heavy knits, plaid and the prominence of a good belt. 
You've disccovered your favourite American clothing brands for men, now check out our pick of the best Spanish brands for men.
---
---