In comparison to the design history of much of the rest of Europe, Scandinavia is a newcomer. France and Italy have long been considered the homes of design, whether that's centuries-old art or haute-couture fashion weeks. It's hard to compete with such a long and decorated history, and perhaps Scandinavia never will eclipse the legendary status of these design giants, but it's certainly trying. Over the course of the past century, Scandinavian design ideals of simplicity and functionality have spread like wildfire, inspiring a new direction for brands the world over. Having captured the world's attention, it's no surprise that Copenhagen is one of the newest stops on the Fashion Week circuit. At OPUMO, we're firm believers that less is more – one of Scandinavian design's central pillars – so we're fairly excited about the prospects of Scandinavia's menswear labels. Here are three names to watch for the future – the stars of Scandinavia.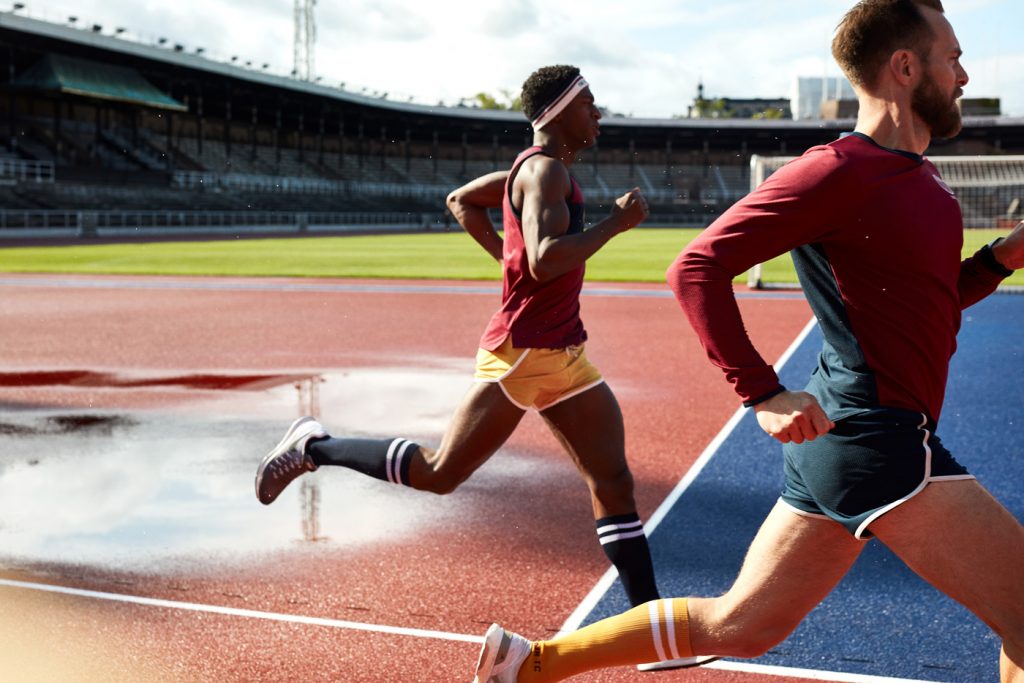 YMR Track Club
YMR Track Club represents the intersection between running and fashion. Founded in 2017 by Olympic athlete Peter Häggström Lindecrantz, YMR Track Club pays homage to the athlete's former sports club, IK Ymer. The first of the label's items was an updated version of the club's 1970s tracksuit. Since then, the brand has grown to produce a fully fledged collection of premium and sustainable sportswear. What's more, everything that earns the YMR Track Club tag has been designed and crafted in Sweden using recycled materials. 
YMR Track Club essential item: 
YMR Track Club Street Track Jacket Navy 
Choosing one essential item from the label was an easy choice this time. The YMR Street Track Jacket in navy was the item that kicked this brand into existence, paying homage to a long history of unknowingly stylish retro sportswear. Some sleek modern updates mean that this piece can be worn as easily for a run as it can with a pair of men's jeans and premium leather sneakers. A hidden pocket to the left side of the chest is ideal for holding a phone and is accompanied by classic zipped pockets to both sides of the waist. Stripes in off-white, black and burgundy as well as the large YMR logo to the chest epitomise this track jacket's retro credentials.
---
---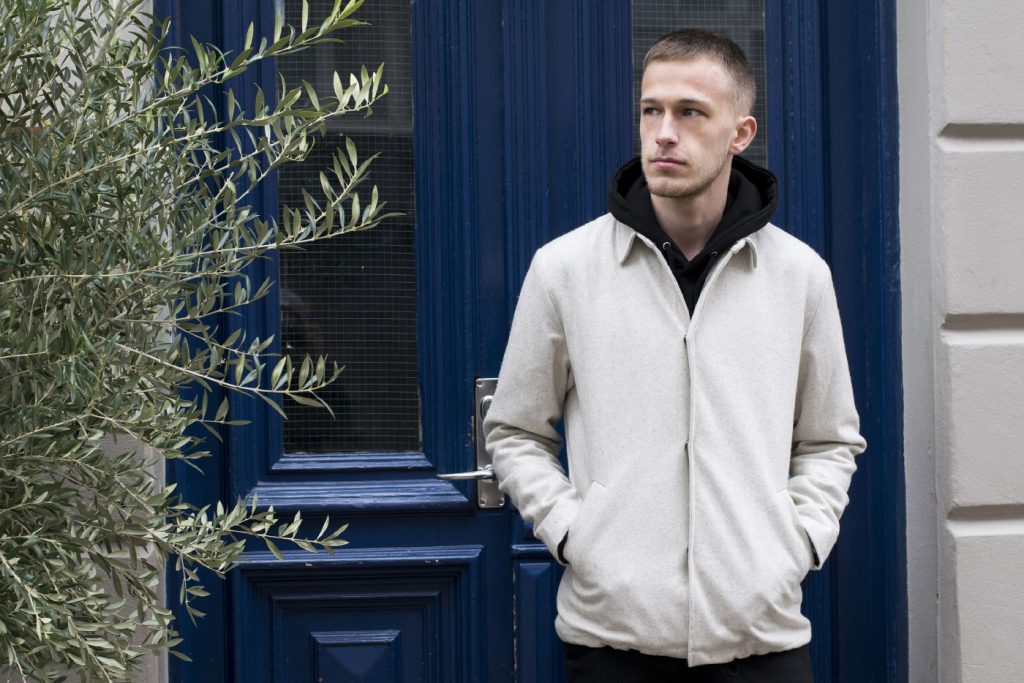 Native North
Native North was founded in 2014 in Copenhagen and explores traditional Scandinavian design values using unique fabrics to lend collections a modern, technical edge. It's obvious with each collection that this label is not only founded in Scandinavia but shaped by it. Whether that's the weather, calling for heavy knitwear and utilitarian outerwear, or the design values, bringing about a pared-back collection that focuses more closely on materials and craftsmanship than frills and details.
Native North essential item:
Asker Wool Knit – Indigo Blue
We had to pick an item that gave a nod to the Scandinavian heritage of Native North, so we opted for the Asker Wool Knit. This amounts to the perfect piece for the colder months, crafted from a blend of cashmere, merino wool and cotton, this Scandinavian knitted jumper is medium-weight and maximum warmth. A medium gauge knit pattern gives this woollen sweater a great texture and promises no shape loss over time.
---
---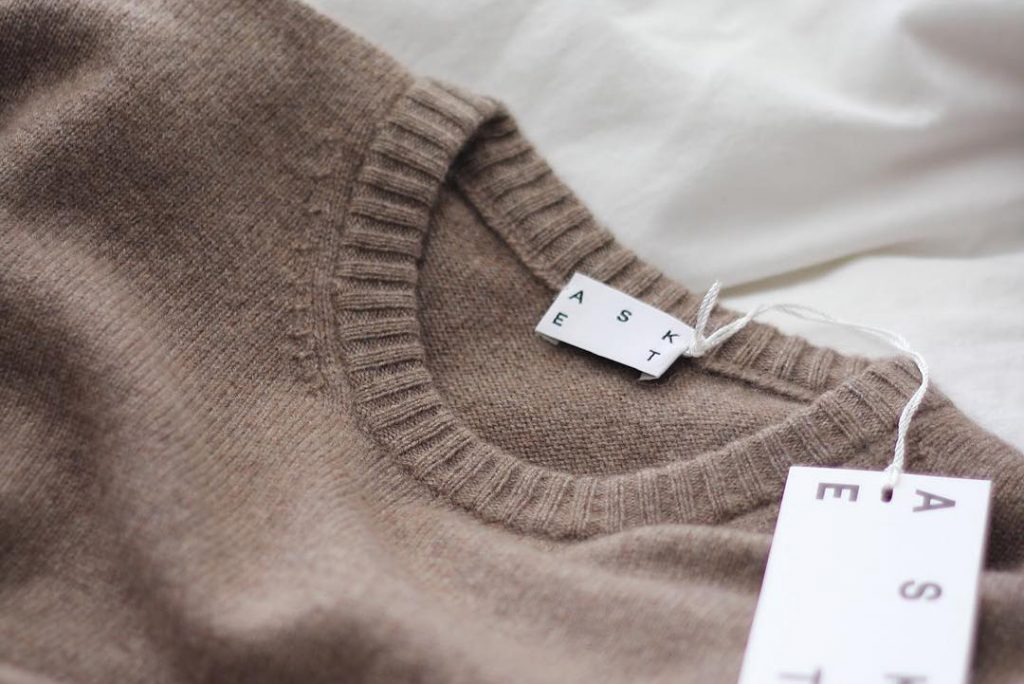 ASKET
"The world doesn't need another fashion brand", says ASKET, and we're inclined to agree, especially when labels like ASKET already exist. The Stockholm-based brand is committed to fighting fast consumption by designing for forever rather than one season. ASKET envisions a future of reduced wardrobes built on eco-friendly clothing that stands the test of time in terms of design and craftsmanship. The label's permanent collection comprises premium quality staples of all types. From minimal outerwear to luxury underwear, the whole spectrum is covered. 
ASKET essential item:
The Merino Sweater
ASKET's The Merino Sweater illustrates the brand's commitment not only to style and quality – the 100% extra fine Australian merino wool construction is cut to a timeless fit that works as well on off-duty days as it does over a white Oxford shirt for formal occasions – but also sustainability. ASKET promotes an attitude of questioning where our clothes come from by providing traceability information about each piece. The Merino Sweater is 100% traceable, meaning that every component and manufacturing location is known and audited. Wool from Merino sheep bred in Omeo, Australia is combed in Nadranzi, Czech Republic and finished in Biella, Italy. It's then knitted in Magione, Italy before being finished and packed in Korba, Tunisia. 
---
---
Shop all menswear at OPUMO.
---
---