It's somewhat bittersweet in this day and age that we don't wear classic Goodyear welted shoes as much. Granted, a move towards more casual styles is welcome. Sneakers are comfortable and don't require an initial painful bedding in. But that feeling you get, often the same feeling that comes with wearing a suit, of unboxing a pair of leather dress shoes, Oxford shoes in this case, really is unrivalled.
A suit and a proper pair of Goodyear welted leather Oxfords is a special kind of armour. The Oxford element of that armour is so often overlooked. Everyone's been there. Rushing to put together a last minute wedding or business outfit. Dress code strictly smart. Shoes so often an afterthought. A key part of an outfit criminally overlooked and underspent on. If you're going to get one smart shoe and commit to spending proper money on it, a pair of Oxfords are probably your best bet.
Smart, elegant and formal, the men's Oxford shoe (referred to a Balmoral in the US) is believed to originate from a half boot style that was popular in the 1800s at, you guessed it, Oxford University. Traditionally, an Oxford is either black or brown and characterised by closed lacing (as opposed to a Derby's open lacing). Oxfords can feature broguing of various styles and contemporary styles can vary in colour and material.
We've put together a handy guide on the best brands creating Oxford shoes for men, plus how to wear them.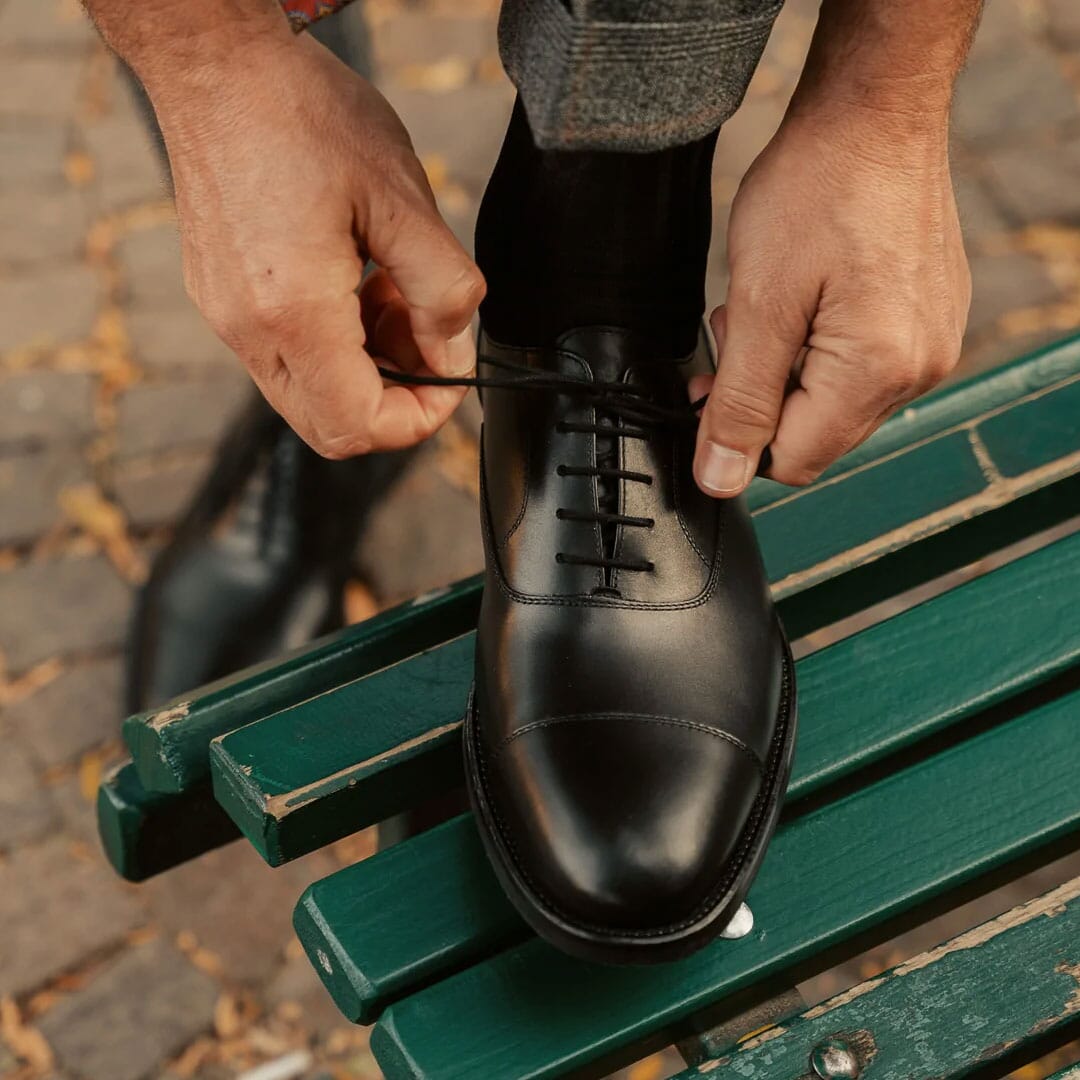 How to wear Oxfords
First things first, if you're looking for a formal smart shoe, the Oxford should be top of your list. In traditional brown or black, the Oxford is a best friend to tailoring and provides an understated cherry on the cake of a smart suit and tie. Brown Oxford shoes, ideally darker, will go with charcoal, navy and brown suits. Black Oxfords meanwhile lend themselves to black, charcoal and navy tailoring. If you don't fancy a slipper style loafer, a black Oxford will do the trick with a tux.
In a formal setting, for the smartest possible look, it's best to opt for sleeker, broguing-free, Goodyear welted styles made from smooth or patent leather. These styles may well have a thinner shape and it's worth considering different last shapes. Care for them by using shoe trees and make sure they're kept clean and polished.
Moving down the scale towards a more casual look, less formal tailoring compliments an Oxford brogue, using the aforementioned colour combinations. Quarter, semi and full-brogue (wingtip) styles also work well with a more varied style of trouser, be it a pleated wide-leg pant or a classic slim chino. If you're looking to wear a pair with jeans, we'd recommend both denim and shoe be dark. It's safer to stick with brown.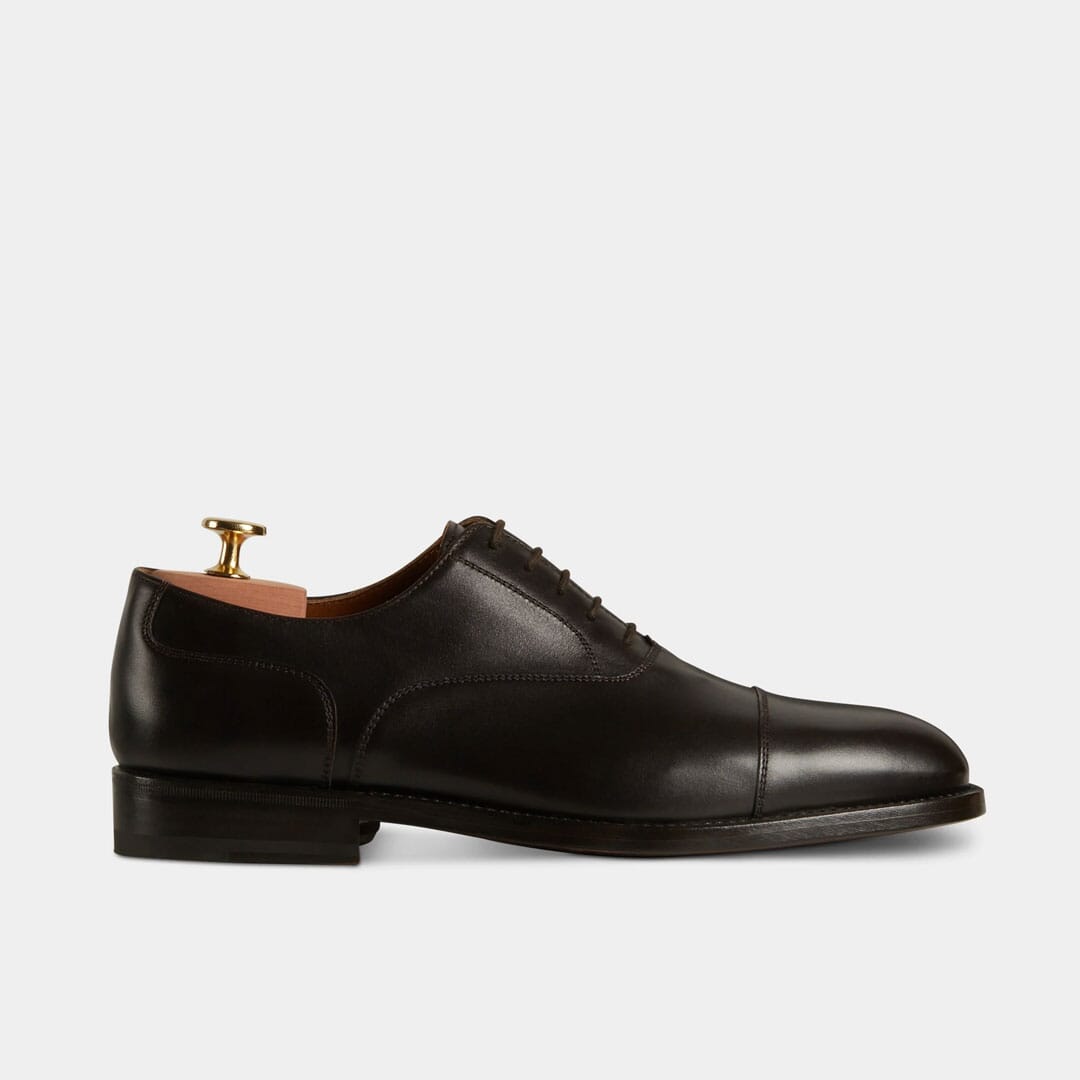 The best Oxford shoes for men
Velasca
When you buy a pair of Velasca shoes, you're getting something handcrafted in Italy's famous Marche region, a hotbed of shoemaking passion, tradition and innovation. This is especially evident in a pair of the brand's Giacalustra classic Oxfords in black. Elegant, in smooth calfskin leather and with a leather sole, the toe-capped style makes for a serious formal shoe that's perfect for business and wedding events where refined classic style is a must.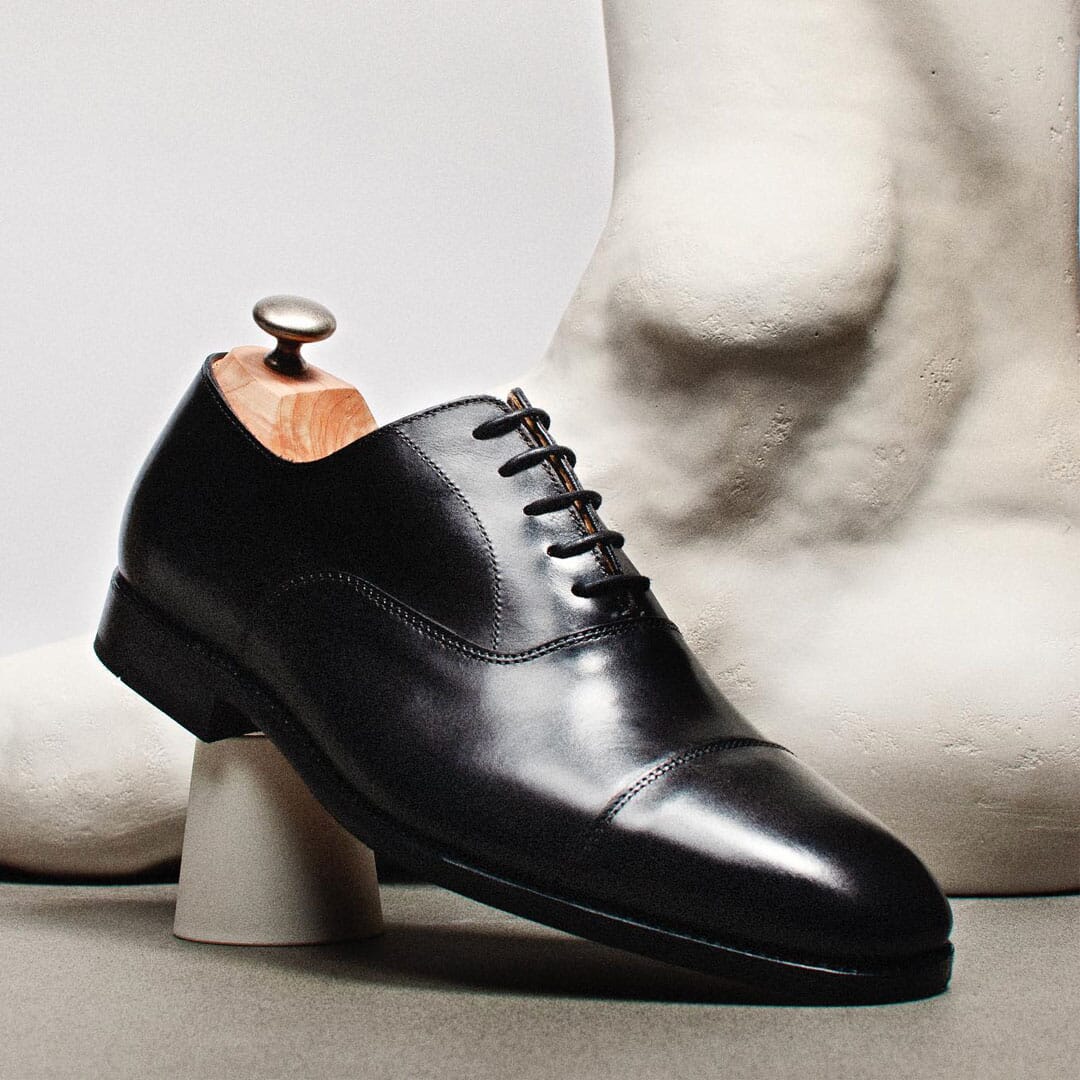 Myrqvist
Traditional shoes and craftsmanship, but from a Scandinavian perspective. Sounds like a good deal to us. Myrqvist are a brand making premium shoes and cutting out the middle man as they go, selling direct to the customer. The brand's formal styles are certainly dashing, as are the more contemporary options. The Appelviken in dark brown suede is a plain cap toe Oxford with a rubber sole that works with chinos and denim for smart casual outfits.
Morjas
High quality shoes with a timeless design. That's what's on the menu at Morjas. The brand takes pride in crafting footwear that, as they put it, was essential 50 years ago, is essential today and will be essential in 50 years to come. Timeless is timeless for a reason. Crafted in Almansa, Spain with a 128 step Goodyear welting process, the brand's Oxford in black calf leather is a proper formal shoe. Round toe, balanced waist and a full leather lining. A seriously confident shoe that will raise any outfit.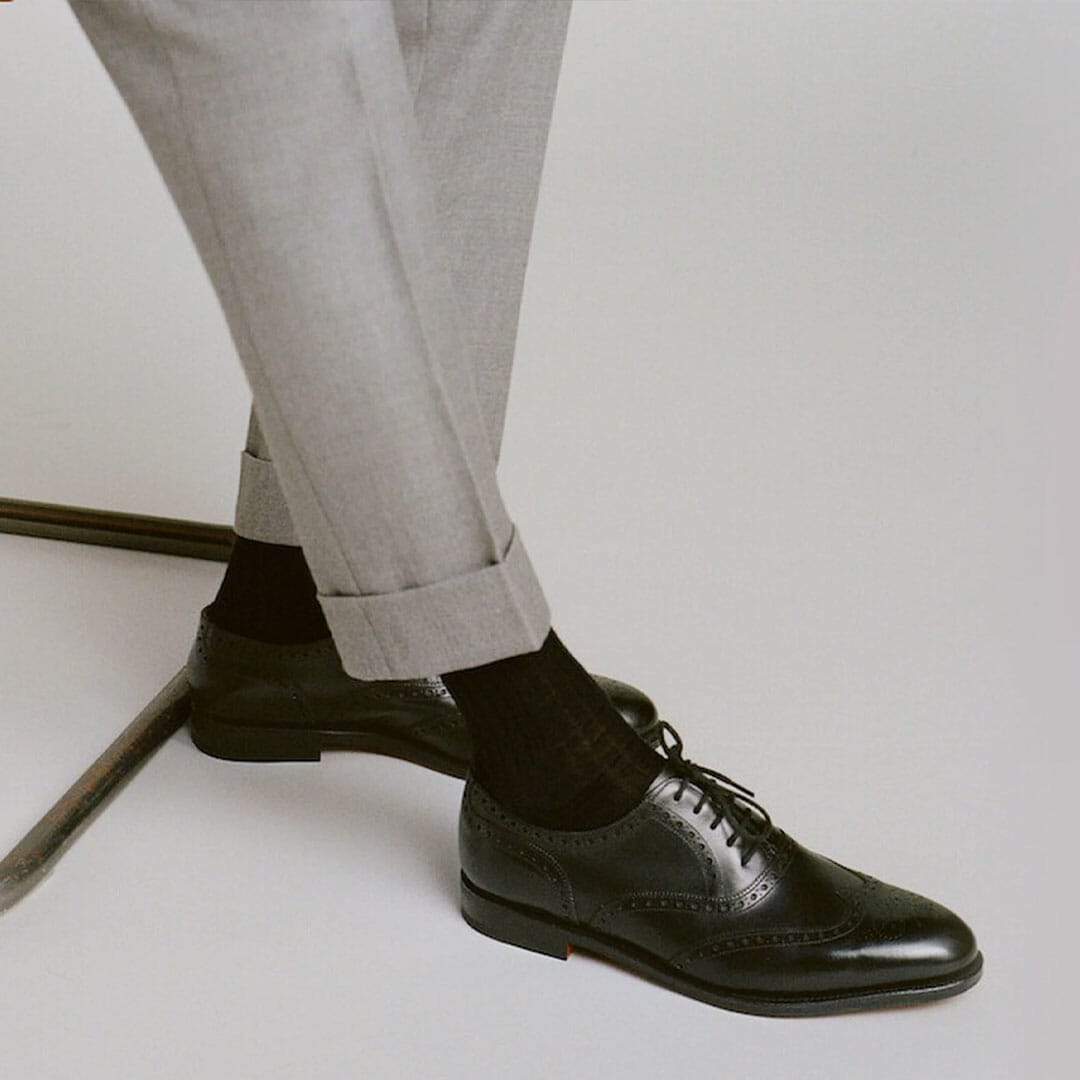 John Lobb
We're in British shoemaking royalty territory now. John Lobb make only the finest, most expensive shoes and join a ratpack of seriously stylish Made in England brands. Founded over 150 years ago, John Lobb is a serious mark of quality. The City II is a timeless Oxford that as the brand themselves would say, has been "crafted to perfection." Balanced proportions and trademark double stitching. A pair will set you back but it's a lifetime investment.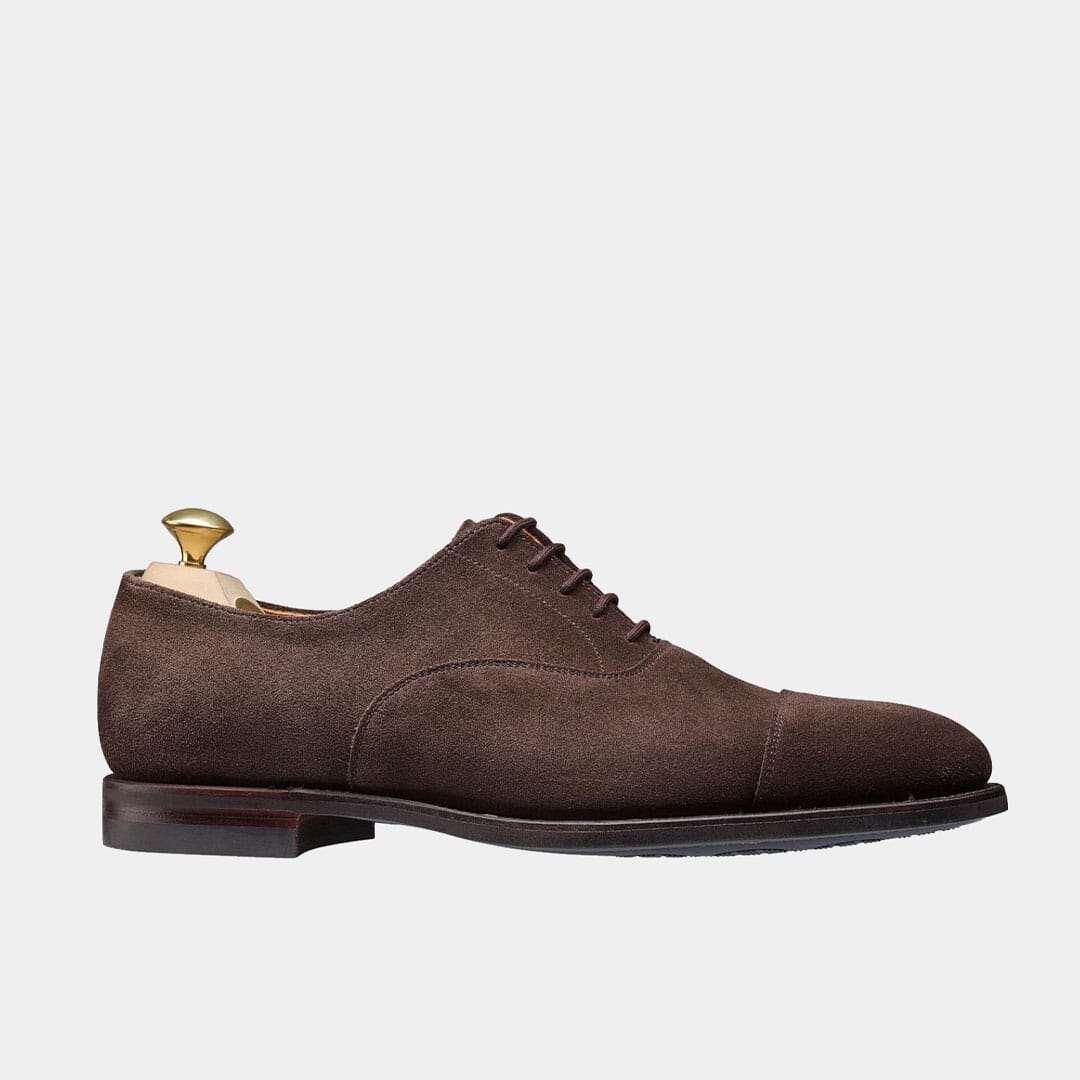 Crockett & Jones
A true shoemaking dynasty. Crockett & Jones has been kept in the family for years and is a true stalwart of Northamptonshire shoemaking. Everything still made in that iconic Northampton factory. Crockett & Jones haven't been afraid of growing, mixing the traditional with the contemporary, whilst evolving styles. Their icons series are called icons for a reason. The Audley straight-cap Oxford is a bestseller and boasts bark-tanned single leather soles.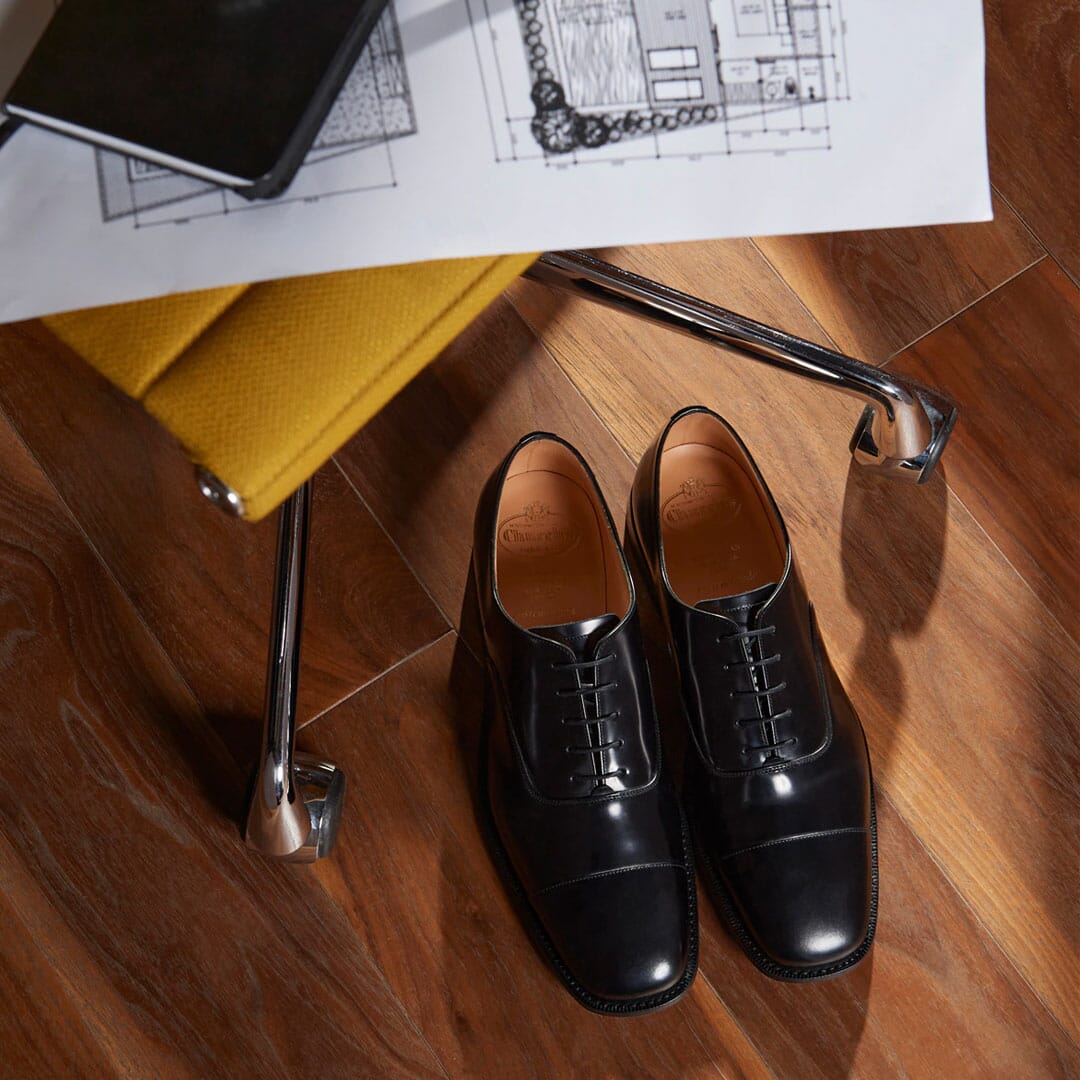 Church's
Another serious Northamptonshire heritage shoe brand, that over recent years has experienced a high fashion takeover with the subsequent style dripping down from the top. Church's are a solid bet for the classics but they're also well worth exploring for an Oxford with attitude. The Burwood polished binder Oxford brogue is just that. Chunky, with a leather double-sole and rubber heel, the style is full brogue and works perfectly with dressed down tailoring.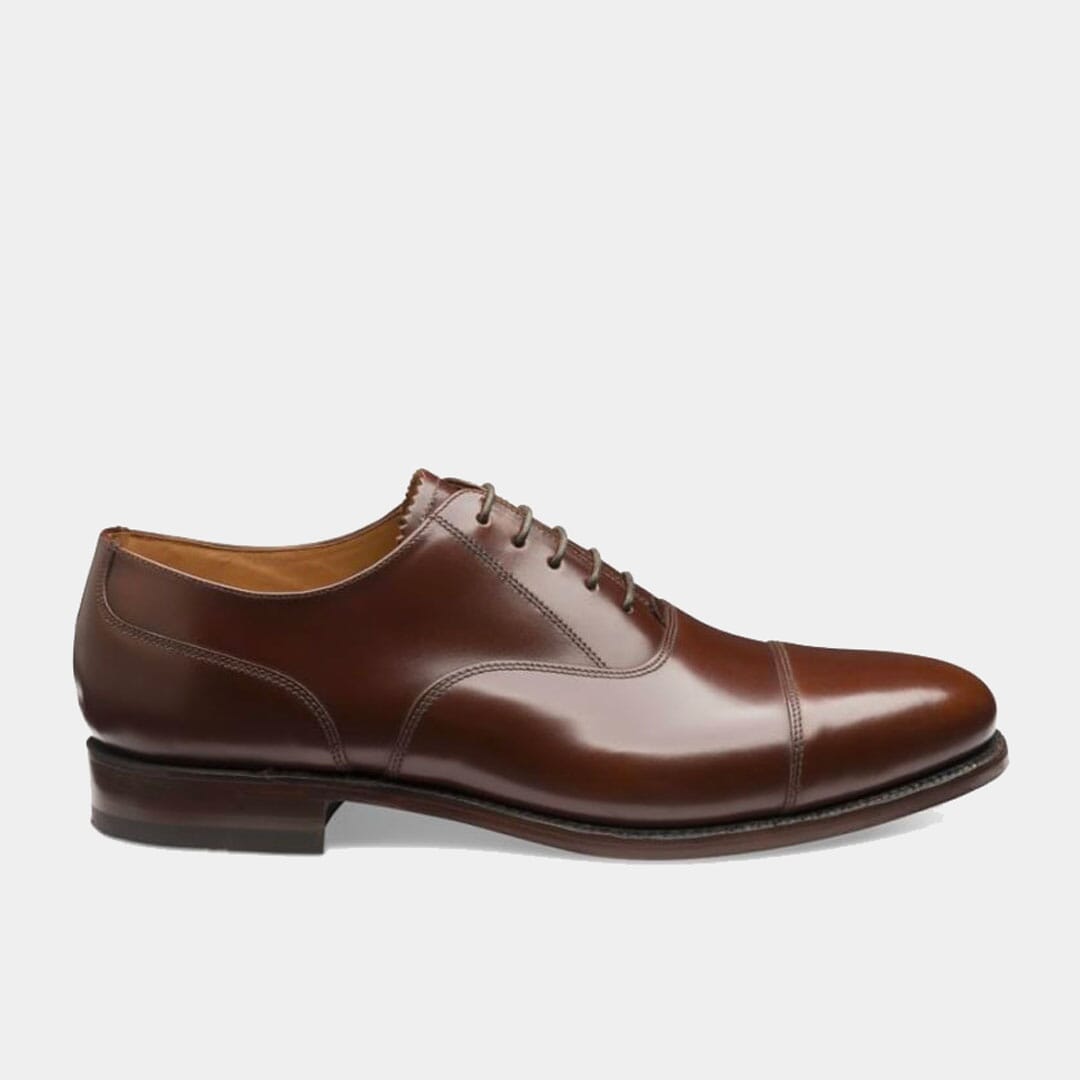 Loake
Another company that's an essential stop-off on any Northamptonshire shoe country safari. Loake, whilst still being premium, offer a more affordable way in to proper Goodyear welted shoes. Since 1880 Loake has been about premium construction, the finest materials and classic styles. The Stonegate Oxford in scorched walnut is a versatile smart dresser with a dark hue that means it'll sit pretty below charcoal, brown and navy tailoring.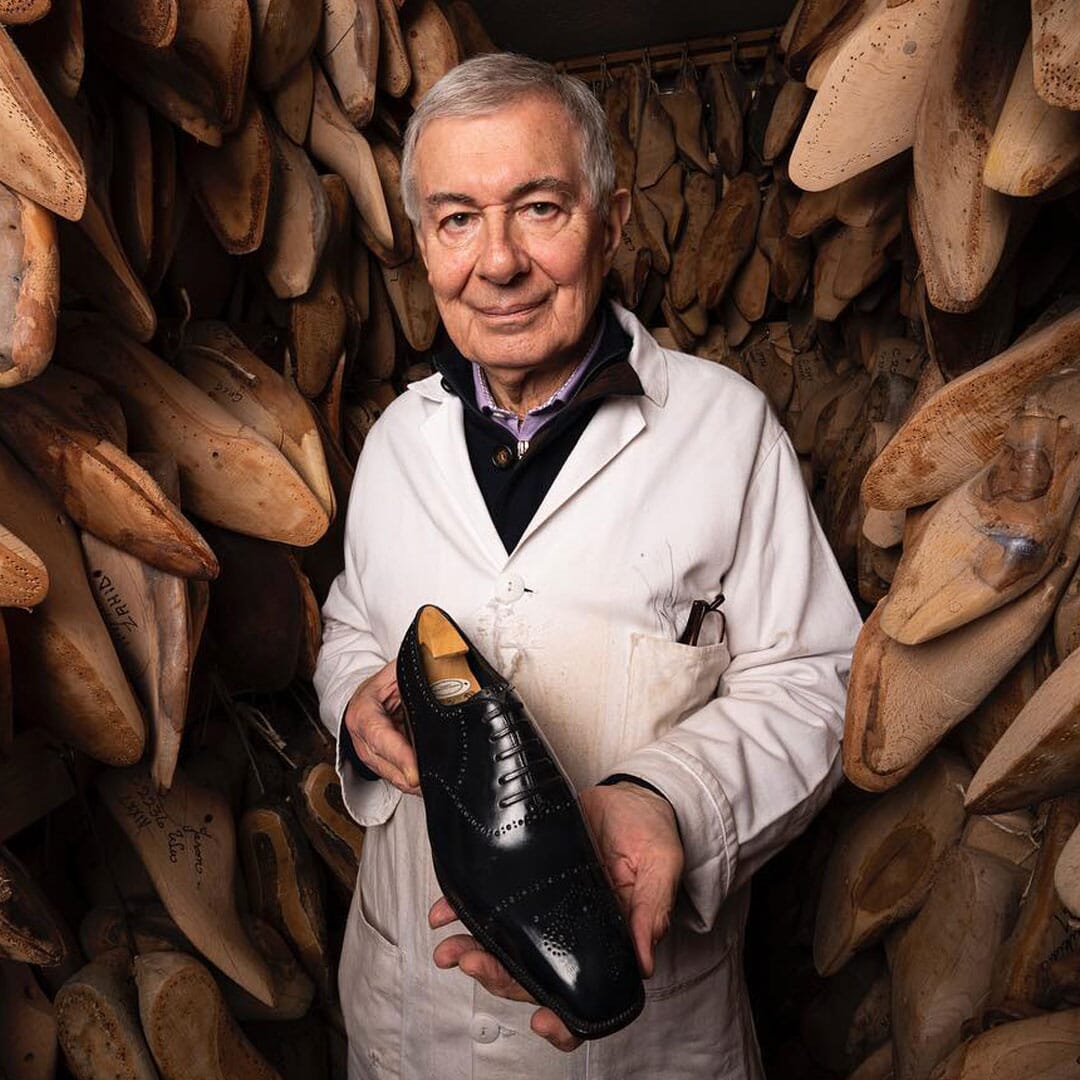 George Cleverley
A bespoke shoemaker through and through, the George Cleverley name goes back to the 1800s and the service itself has hardly changed. A seriously luxurious experience of creating the finest footwear personalised to your feet. That's right, fully bespoke. You choose the leather, the style and you brand will even create your very own last. If that's not within your price range, the same level of quality is present in the brand's ready to wear collection. The Adam in black calf is a dashing semi-brogue Oxford made by the same talented craftspeople.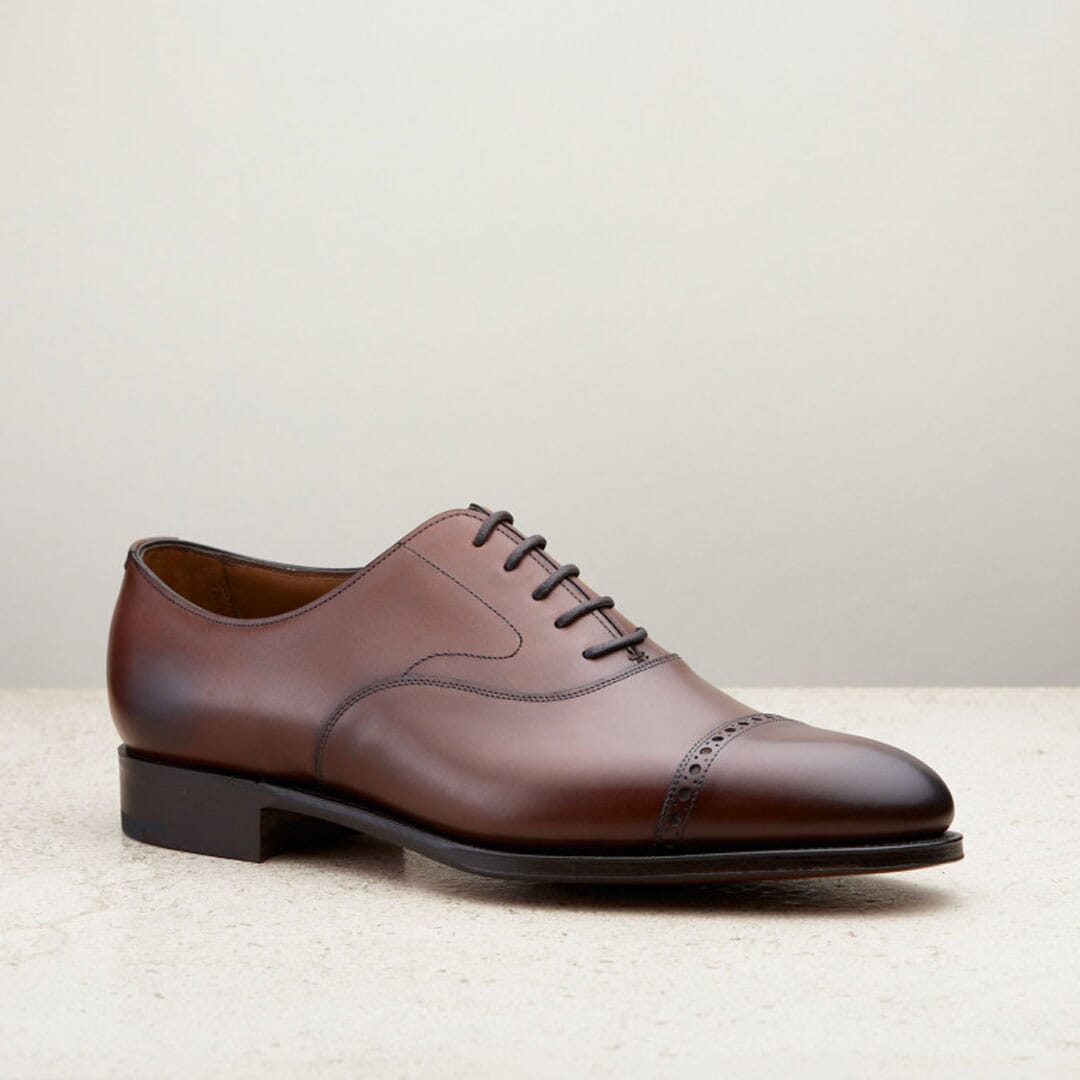 Edward Green
Another premium Northamptonshire shoemaker, with history going back to 1890. Edward Green is a labour of love using only the finest materials for truly classic footwear. Notably a brand favoured by Ernest Hemingway and Edward, the Duke of Windsor. Trademark oak bark tanning is an Edward Green calling card. The Chelsea, made on the 202 last is the brand's most popular cap-toed Oxford. A classic city shoe in handsome dark oak.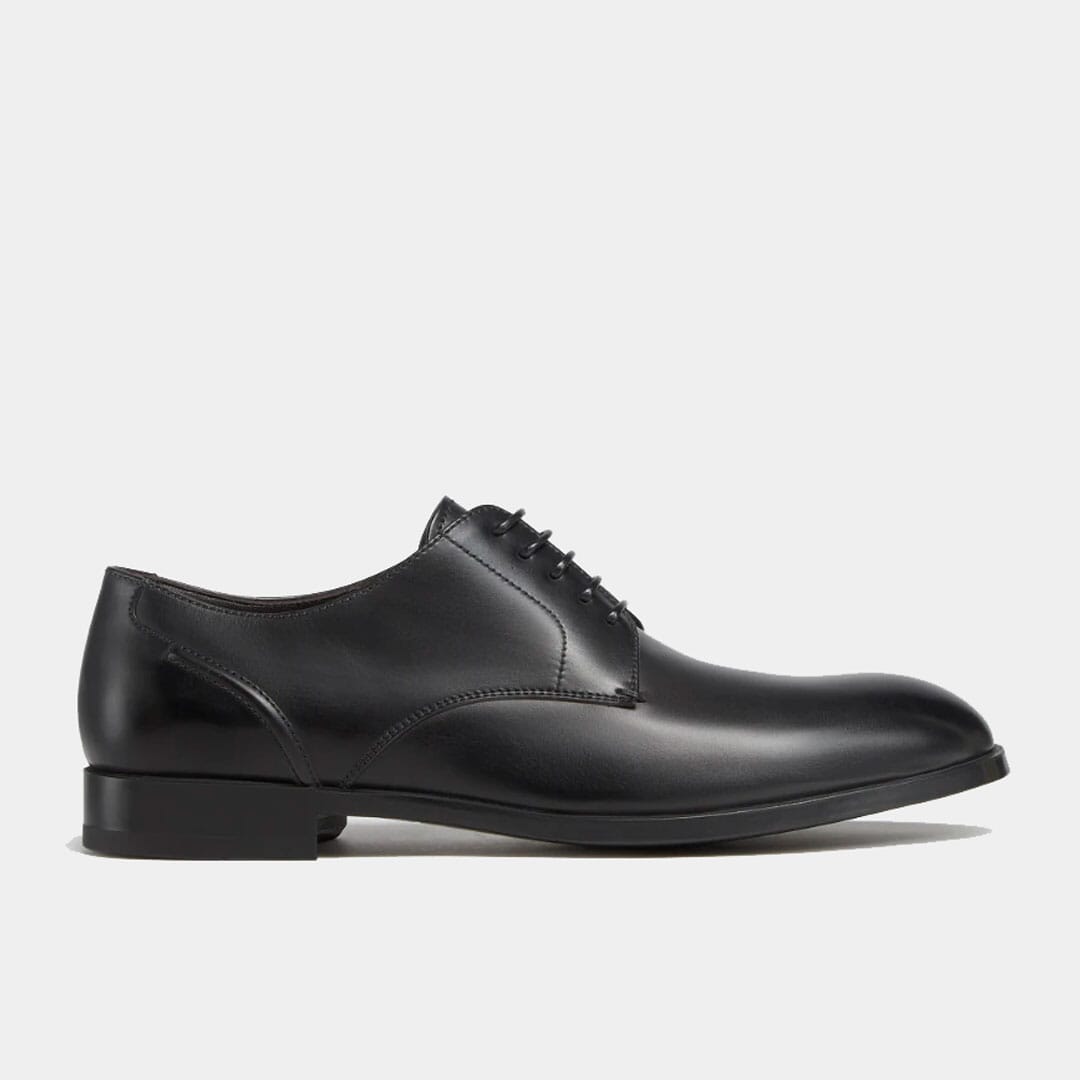 Zegna
Last but not least, one of Italy's finest. Over 110 years of fashion innovation evolution with humble beginnings in Milan. Always effortless and always timeless. As well as glorious clothing, Zegna also do a nice line in footwear. On the Oxford front the brand's black hand-buffed leather Vienna evening wholecut Oxford is a standout pair of shoes. Perfect for taking smart tailoring to the next level, the shoe's signature silhouette makes for a serious style statement.
Looking for something more casual? These are the best minimalist sneakers for men.
---
---