When the world reached an abrupt standstill (thanks to a global pandemic), the environmental impact of international travel became incredibly apparent. Boeing planes guzzling fuel, packed commuter trains every other minute, and an unhealthy addiction to Ubers all suddenly stopped – and the result was clear. Excessive travel was having a monstrous effect on the health of our planet. But travel is inevitable; it's even an integral part of the fashion industry. Therefore, if and when you do go a wanderin', it's worth considering how your trip can be as green as possible – and that starts with your luggage.
What makes a sustainable luggage brand?
It may seem obvious, but opting for a sustainable luggage brand is one that takes steps to minimise its environmental impact – an approach many don't take. A brand using eco-friendly materials like corn-based plastics, organic cotton, jute, or bamboo, as well as recycled materials such as plastic bottles, is worth investing in. Furthermore, look out for luggage brands that are also involved in funding initiatives that promote conservation and climate change, such as supporting reforestation efforts or communities committed to cleaning our oceans – brands like Patagonia and Finisterre are leading the way in this field. Finally, we all love a bargain, but cheap luggage won't last. That means more waste getting sent to landfill when they break. Consider increasing your budget for more durable products that will last, because the most eco-friendly product is the one you only have to buy once. Let's get shopping: scroll on for our pick of the best sustainable luggage brands right now.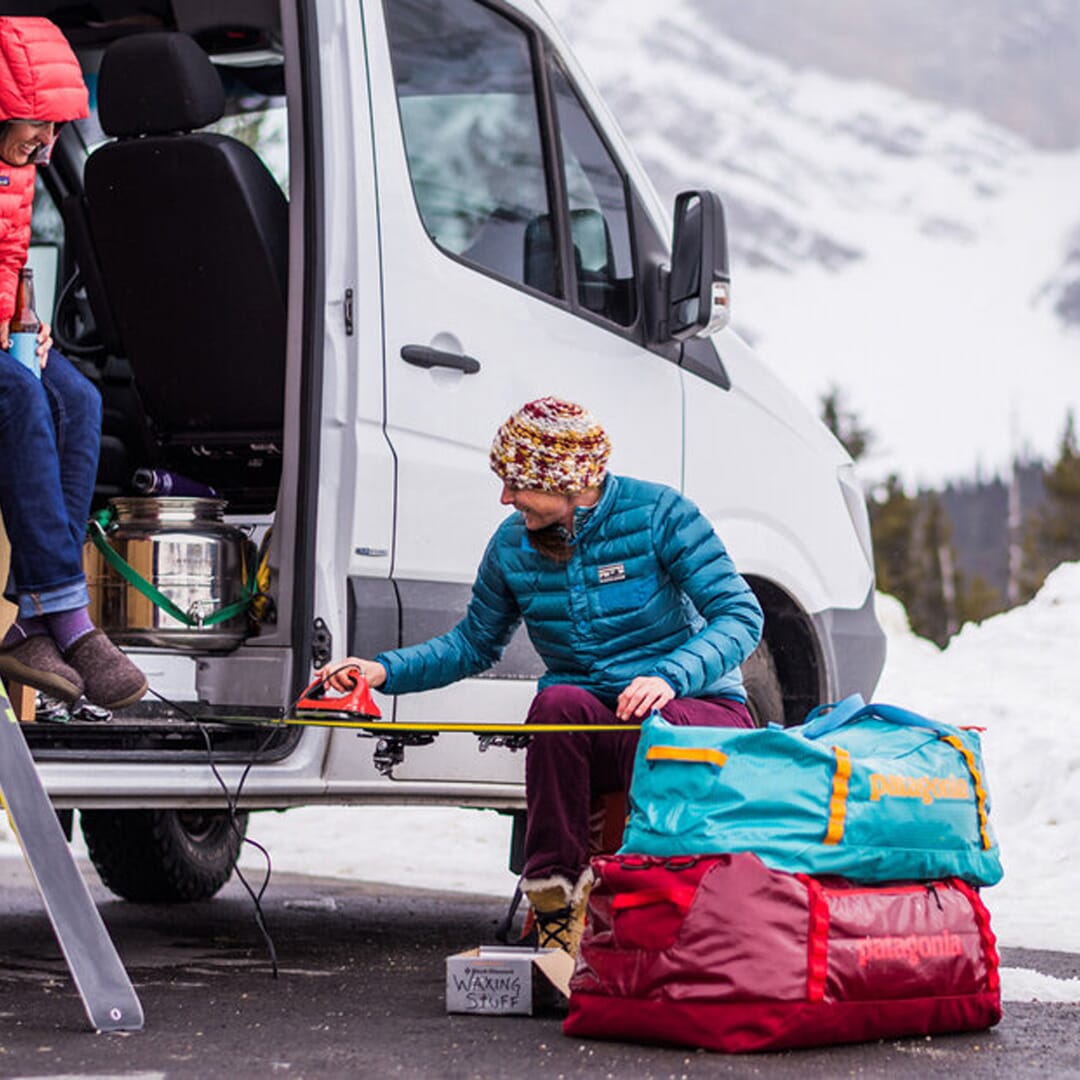 Best sustainable luggage brands in 2023
Patagonia
Leading the pack in sustainability and climate activism, Yvon Chouinard is the poster boy for rebellious, climate-focused enthusiasts for every generation. Patagonia products are incredibly well made, timeless in design (ask your parents), and are renowned for being taken to places humans tend to avoid (Everest). It's hard to encapsulate all of their sustainable actions in one short paragraph, but amongst many steps, their 1% for the Planet project pledges 1% of all sales to the preservation and restoration of the natural environment. A scheme many brands have now joined – thanks, Yvon! For versatility, look to their Black Hole duffle bags.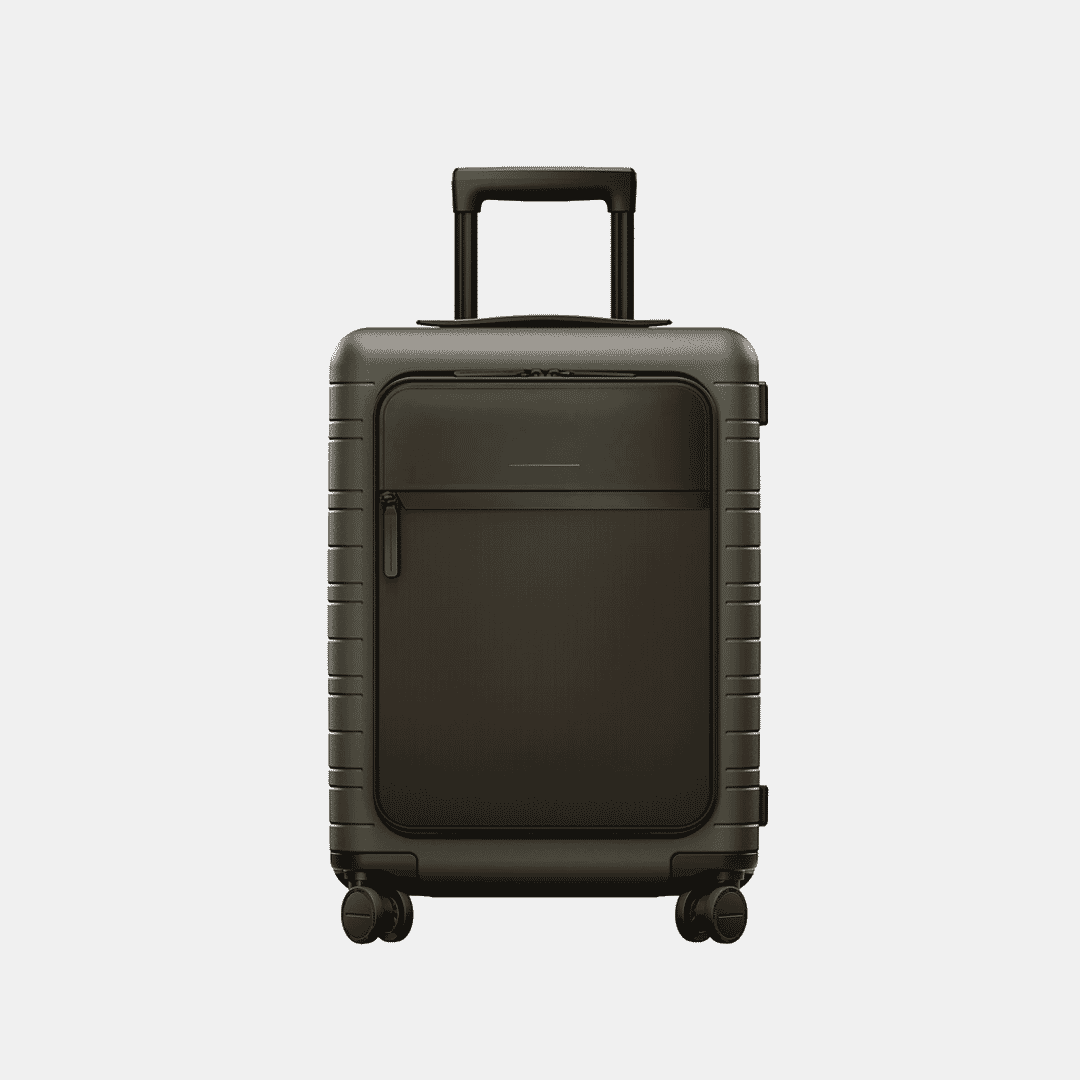 Horizn Studios
Launching as Europe's first direct-to-consumer travel brand, Horizn Studios – based out of Berlin, Germany – is a brilliant example of a brand inspired by change. Their latest Circle One range introduces BioX, a patented hard shell made from a flax-fibre weave – a material lighter than aluminium, longer-lasting than polycarbonate, and greener than anything else on the market. Driven by a sustainable vision, Horizn Studios constantly look to increase their share of sustainably minded materials, hoping to have all their synthetic fibres recycled. Their Chiado collection of bags and backpacks is their first range made exclusively of reused fabrics.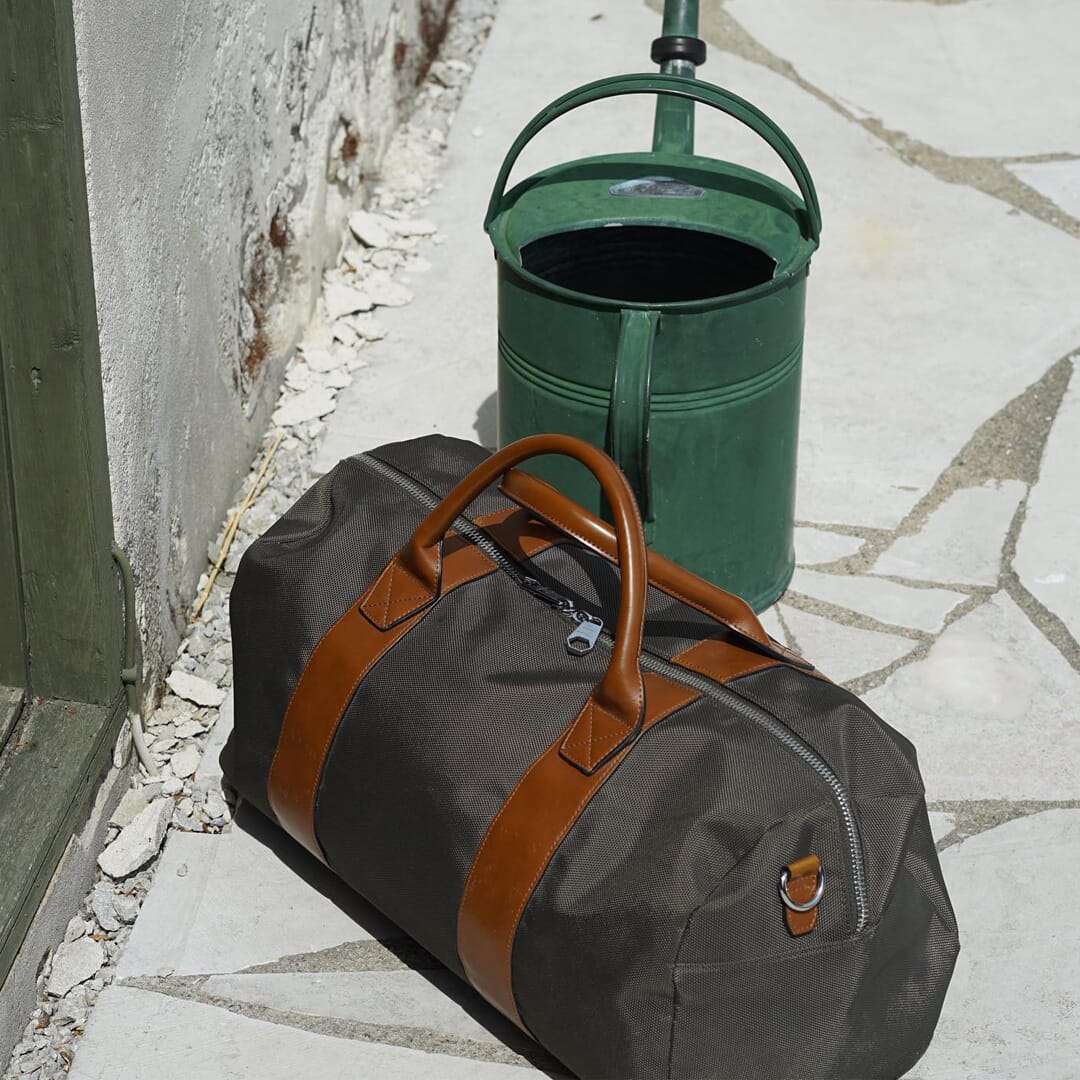 Steele & Borough
Steele & Borough believes the way we design bags needs changing – and they aim to demonstrate how. The Stockholm-based brand uses PETA-approved vegan leather for its backpacks, duffel bags, briefcases and weekenders. This offers the look and feel of animal-derived leather, without the unnecessary harm to animals. Furthermore, the material is lightweight and water-resistant, meaning it's built to last and will stand the test of time.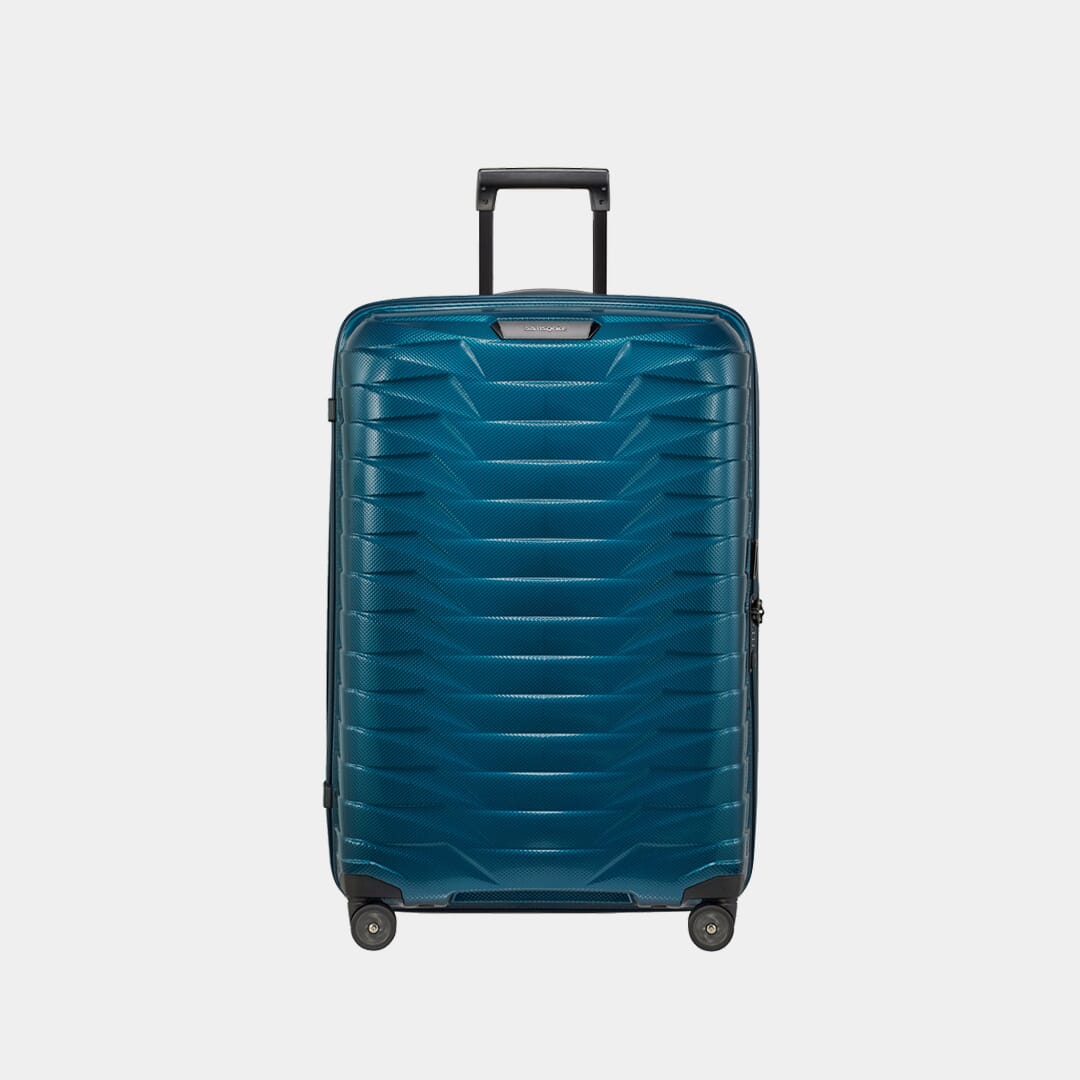 Samsonite
Founded in 1910, luggage legends Samsonite have provided travellers with reliable luggage for over a century. But, as times change, so will a brand's social and environmental responsibilities. With a vision to become a globally recognised sustainable lifestyle and travel luggage company, Samsonite has launched a bright and stylish range designed using their own recycled material from post-industrial or post-consumer plastic waste. For something sleek, Samsonite's Magnum Eco suitcase in four sizes is ideal for trips abroad.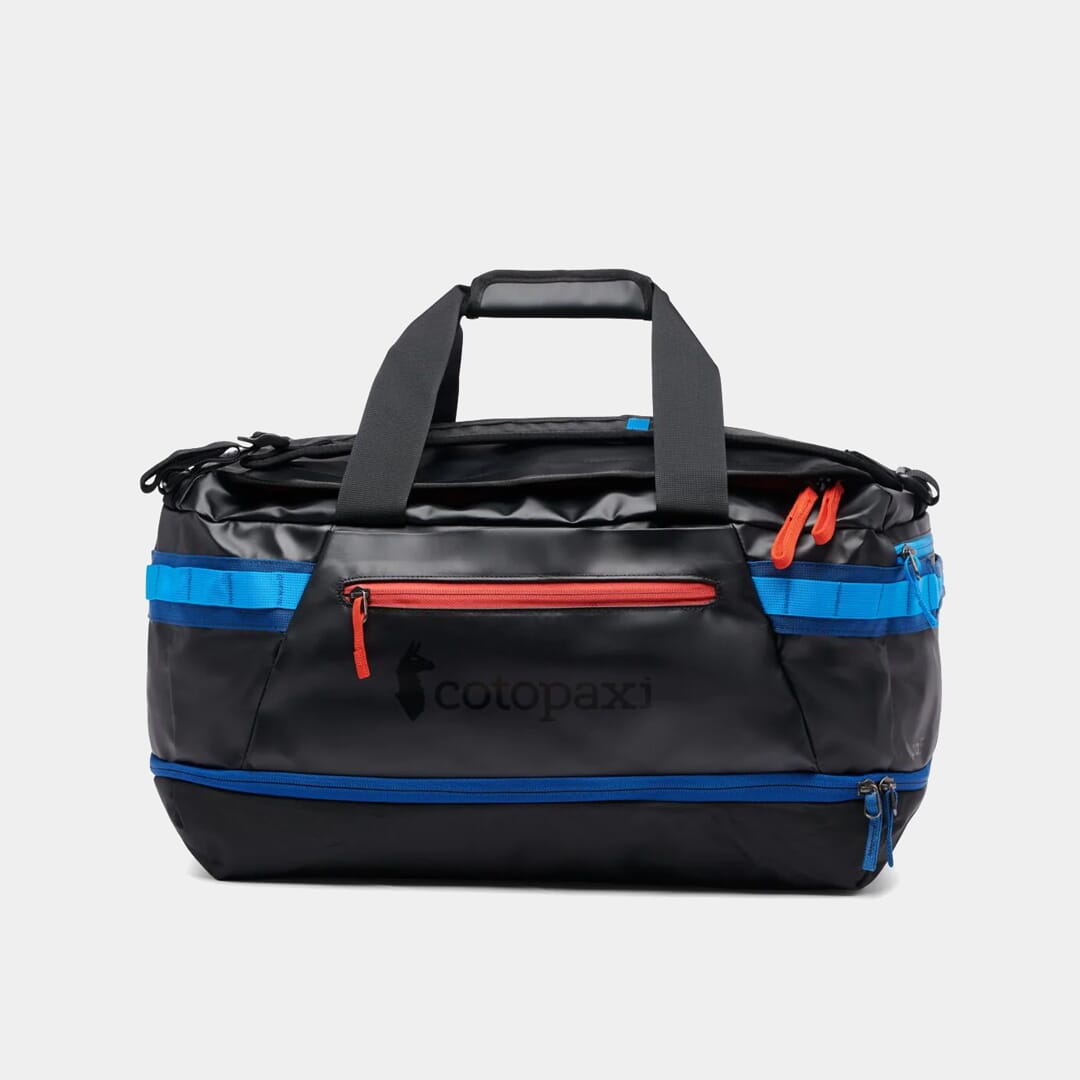 Cotopaxi
For those who crave colour, the outdoor brand Cotopaxi has you covered. Considering every phase of a product's lifecycle, Cotopaxi is passionate about the way they make its products: from the factories they partner with to sourcing sustainable materials to make gear that lasts. Currently, 94% of their products contain sustainably minded materials, but by 2025, Cotopaxi plan to use recycled, repurposed, or responsibly sourced materials in all of its products. A neat feature of their travel-ready Allpa duffle bag is a hidden under-pocket to keep dirty socks from clean ones.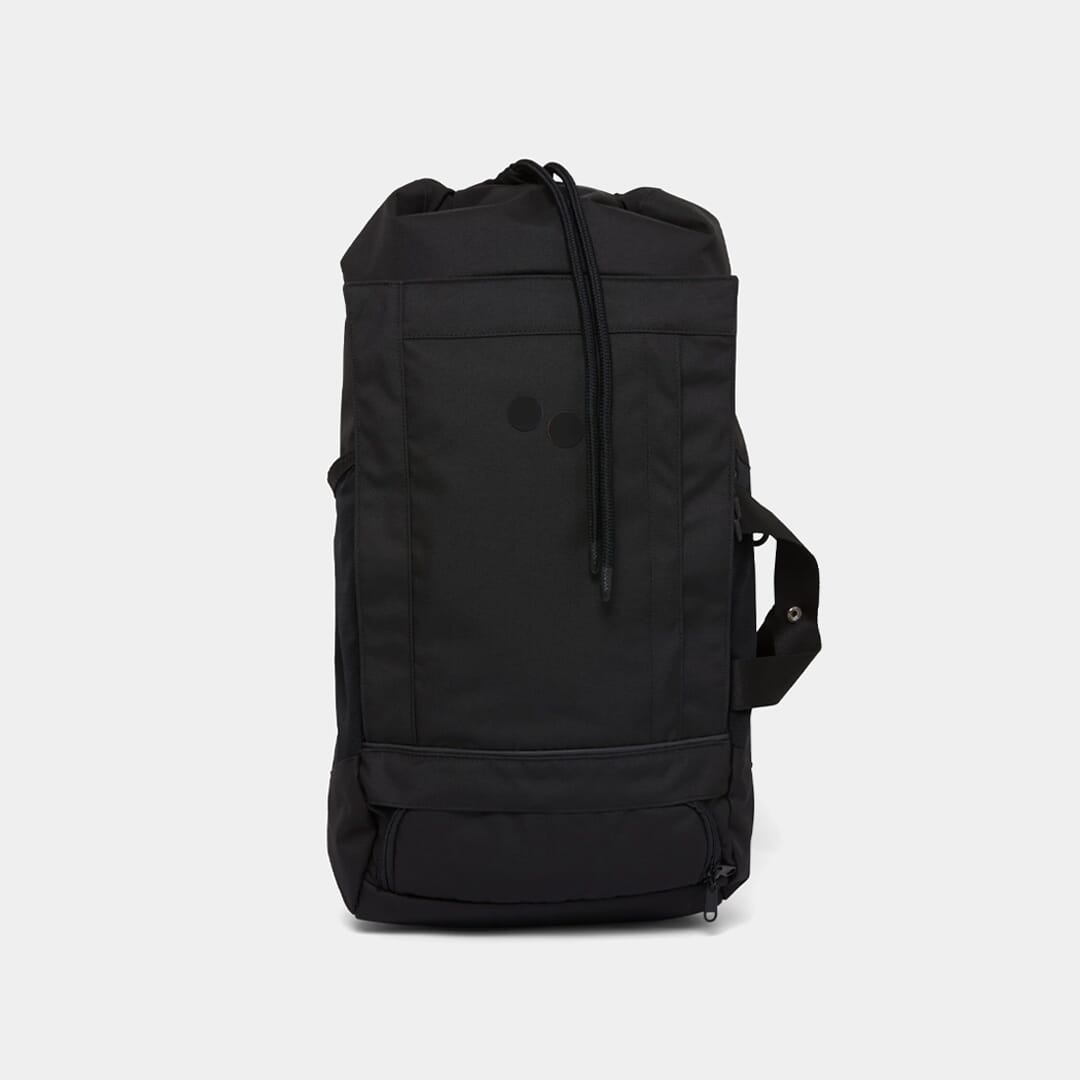 Pinqponq
If you're looking to stand out in the airport queue for duty-free, then look to German apparel and luggage brand Pinqponq. Crafted from fabrics made from 100% recycled PET bottles in unique and contemporary silhouettes, Pinqponq is always looking to find better alternatives to its product's production, ensuring its social and ecological impact is as small as possible. For a weekend getaway, try their large Blok bag in liquorice black.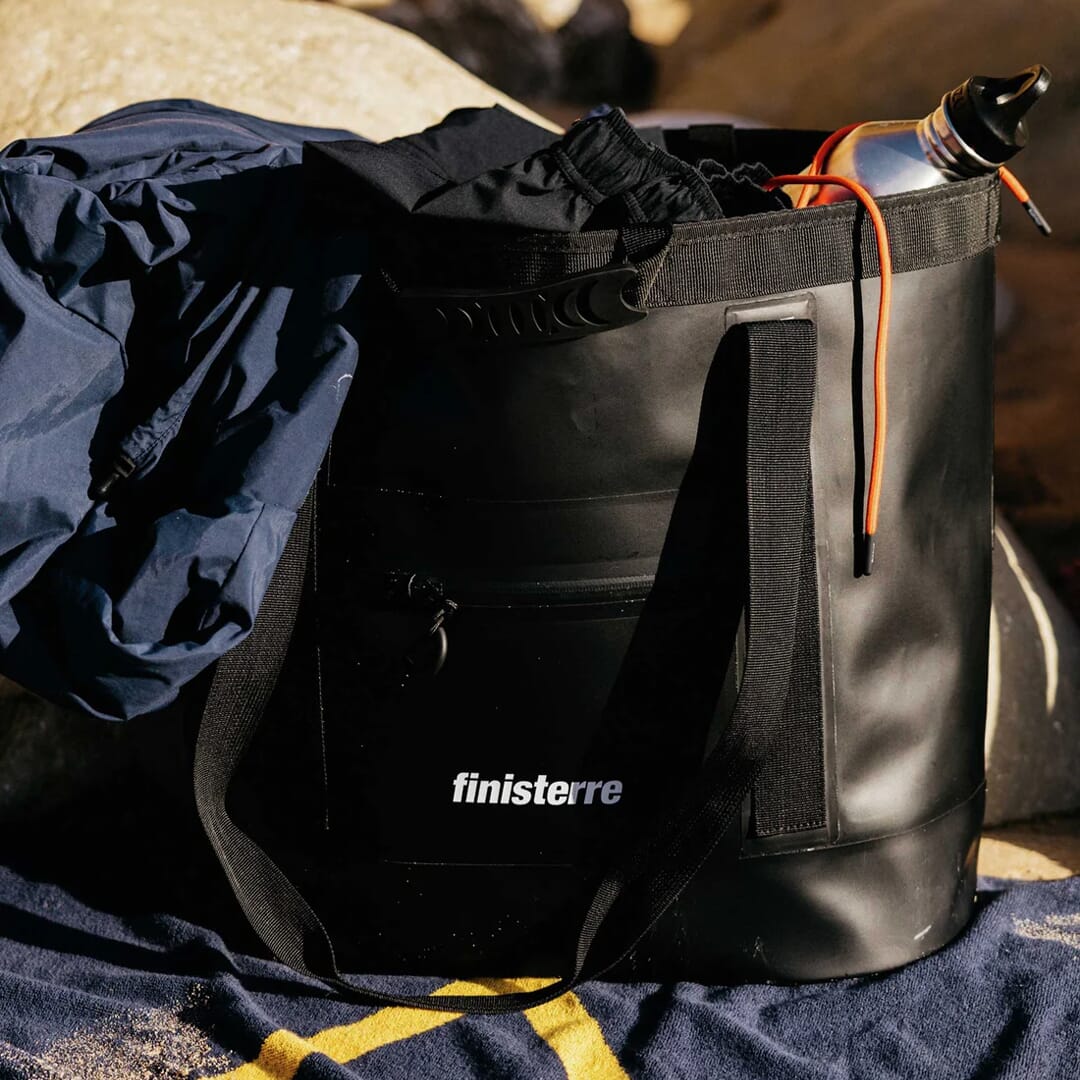 Finisterre
Inspired by the jagged coastline of Cornwall, Finisterre is a brand devoted to its love of the sea, B Corp certified Finisterre maintains many sustainable practices, from recycled fabrics to community initiatives. Their hard Drift rucksack is made from 100% recycled waterproof polyester and is ready for anything – we like the bold cerulean blue, with its removable laptop insert. For garments you just can't part with, utilise Finisterre's repair program, or for discounted second-hand pieces, keep an eye on their Pre-loved range.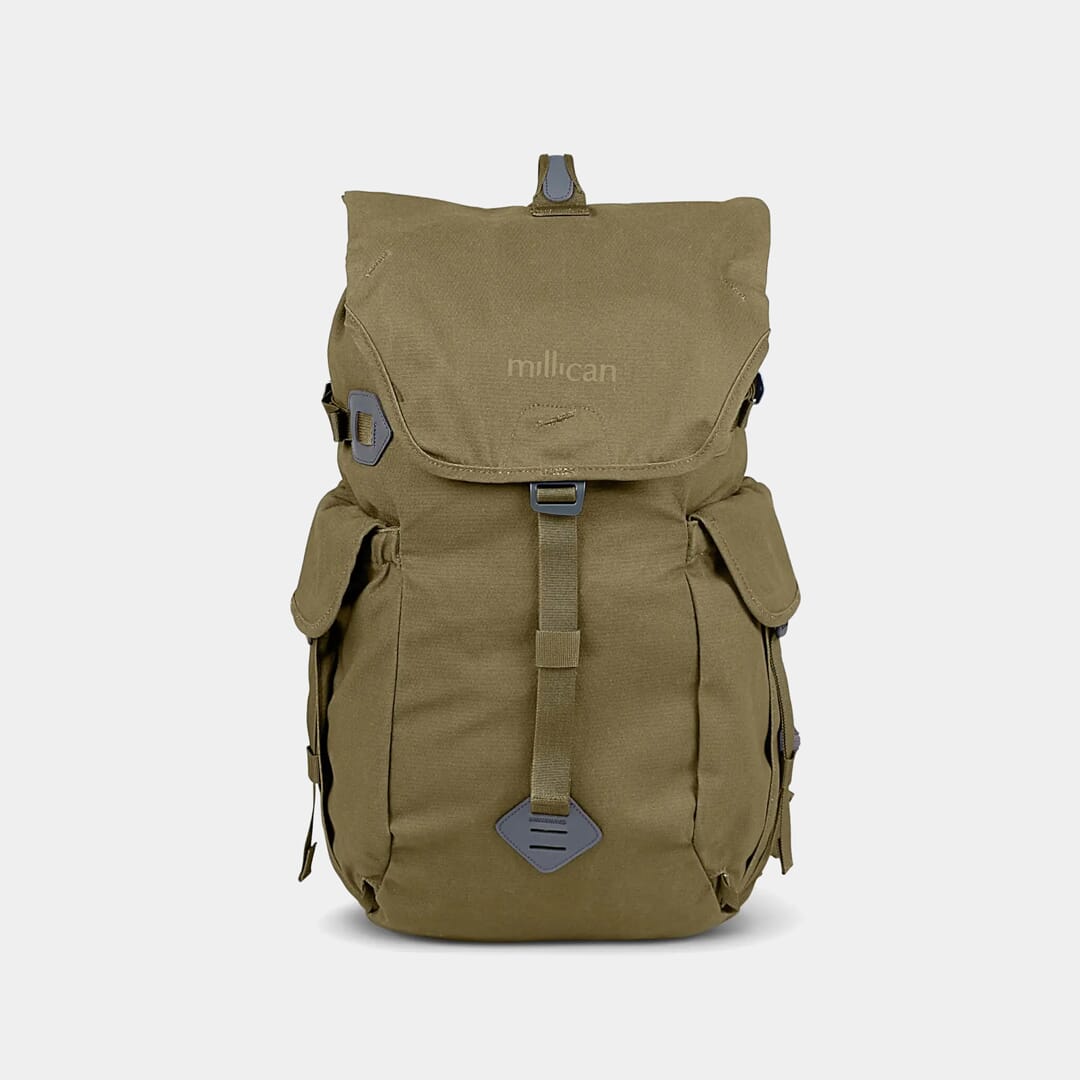 Millican
Born out of the Lake Districts, Millican is a British brand inspired by the outdoors and motivated by travelling the world. From rucksacks to weekend duffles and totes, Millican has a bag for every scenario and every style. More importantly, they are made from recycled materials – giving new life to old fabrics. Water-repellant, minimalist in design, and incredibly practical; Millican is a great addition to your travelling wardrobe.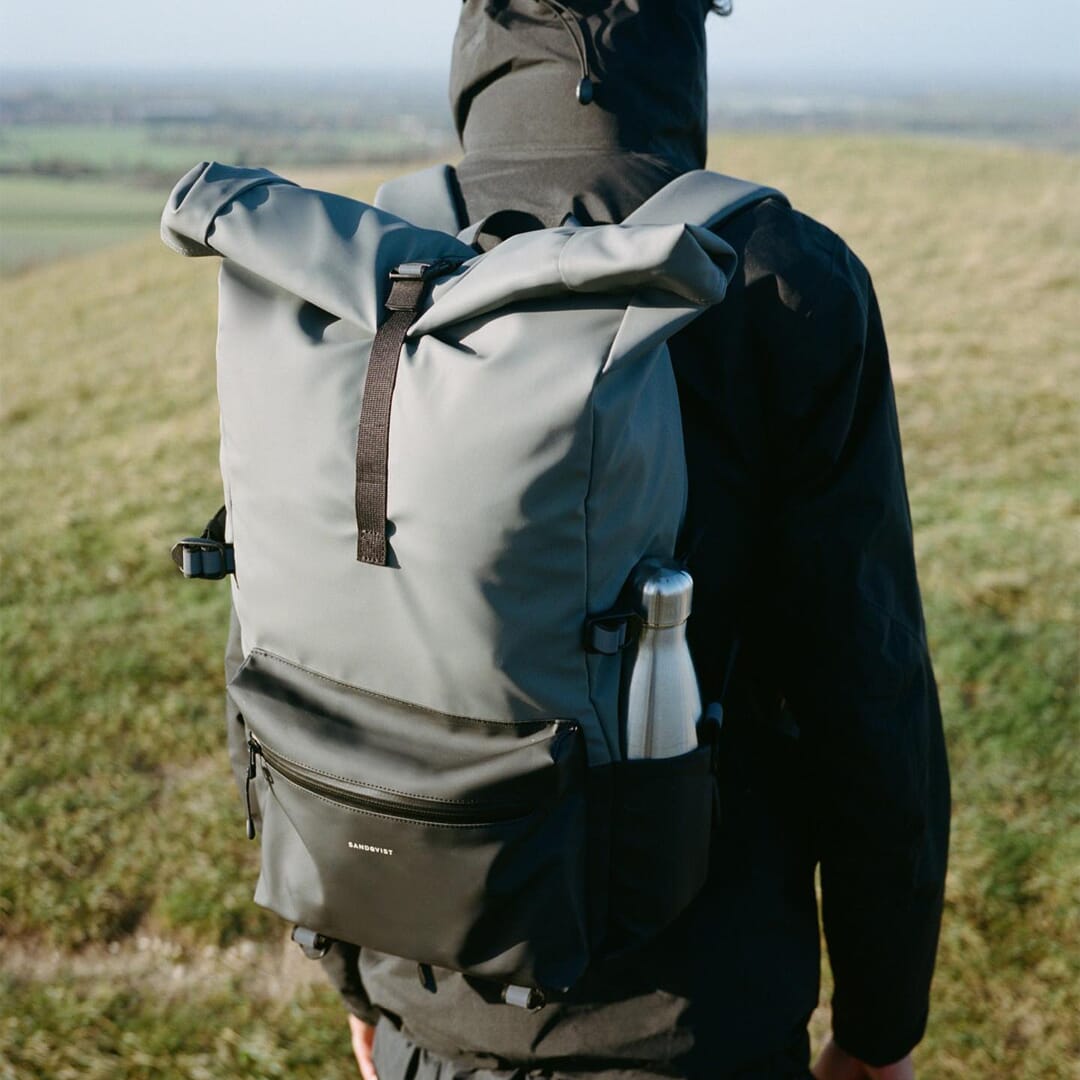 Sandqvist
Swedish bag brand Sandqvist has been making luggage fit for both the rugged outdoors and the contemporary city scene of Stockholm since 2004. Focusing on four areas for positive impact: climate change, chemicals, biodiversity and water issues, Sandqvist always strive to do more for the natural landscape they so admire and are inspired by. As far as rucksacks made from recycled materials go, Sandqvist offers some of the best-looking options.
Looking for satisfy your wanderlust? Check out these travel-focused Instagram accounts.
---
---