A man's briefcase is a crucial component of his signature style, an elegant best friend that will protect and contain daily essentials. Choosing well, then, is critical. Briefcases are as much a part of our lives as our favourite smart footwear or that go-to blazer. The right materials - whether it's bridle leather, waterproof nylon or forward-looking vegan fabric - are everything. Are the zips and hardware tough enough? You'll also want to know how and where your next briefcase is made because fabric, crafting and cut is just as important in a briefcase as it is in that premium off-the-peg suit. Having trouble finding exactly the right briefcase to match your busy life? We've got a few ideas. Scroll on for our pick of the best briefcases for men, plus a couple of helpful hinters.
What to look for in a briefcase
You're going to be living with your briefcase for a long time, so it's important to get it right. Quality is key here. Choose a briefcase that's made from premium materials - including the all-important hardware and zips - and it'll look after you for many years to come. The best of the best simply get better with age.
Take a look at style when you're choosing. Remember your briefcase is essentially a fashion accessory that's going to be with you all day, everyday so it needs effortlessly to become part of you look. Quality will always be an asset here.
Above all, make sure the briefcase you're buying matches your exact daily needs. Is there enough room for a laptop if you carry one? Do you need extra zipped internal compartments? And what about versatility? If you're looking for your briefcase to double as an overnight bag - or carry-on - make sure there's enough space inside. Take a look at our selections to pick out your next faithful companion.
Best briefcases for men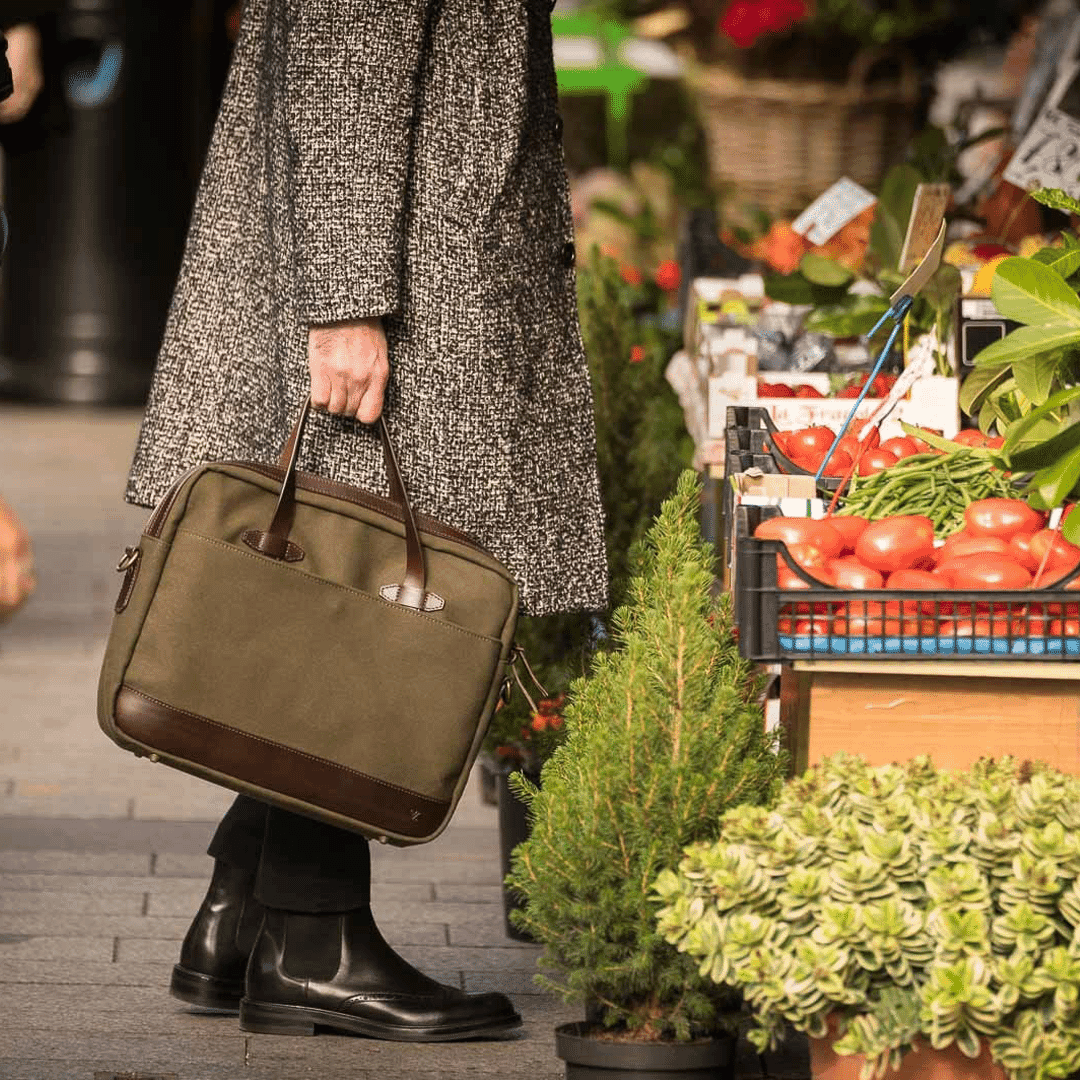 Velasca Spagulètta
This workhorse of a briefcase from Italian label Velasca is as stylish as it is sturdy. Made from hardwearing cotton canvas, it features full-grain leather handles and a canvas shoulder strap with leather details. Inside there are three pockets ― a big one with a zipper and two smaller ones ― to properly divide all your important documents.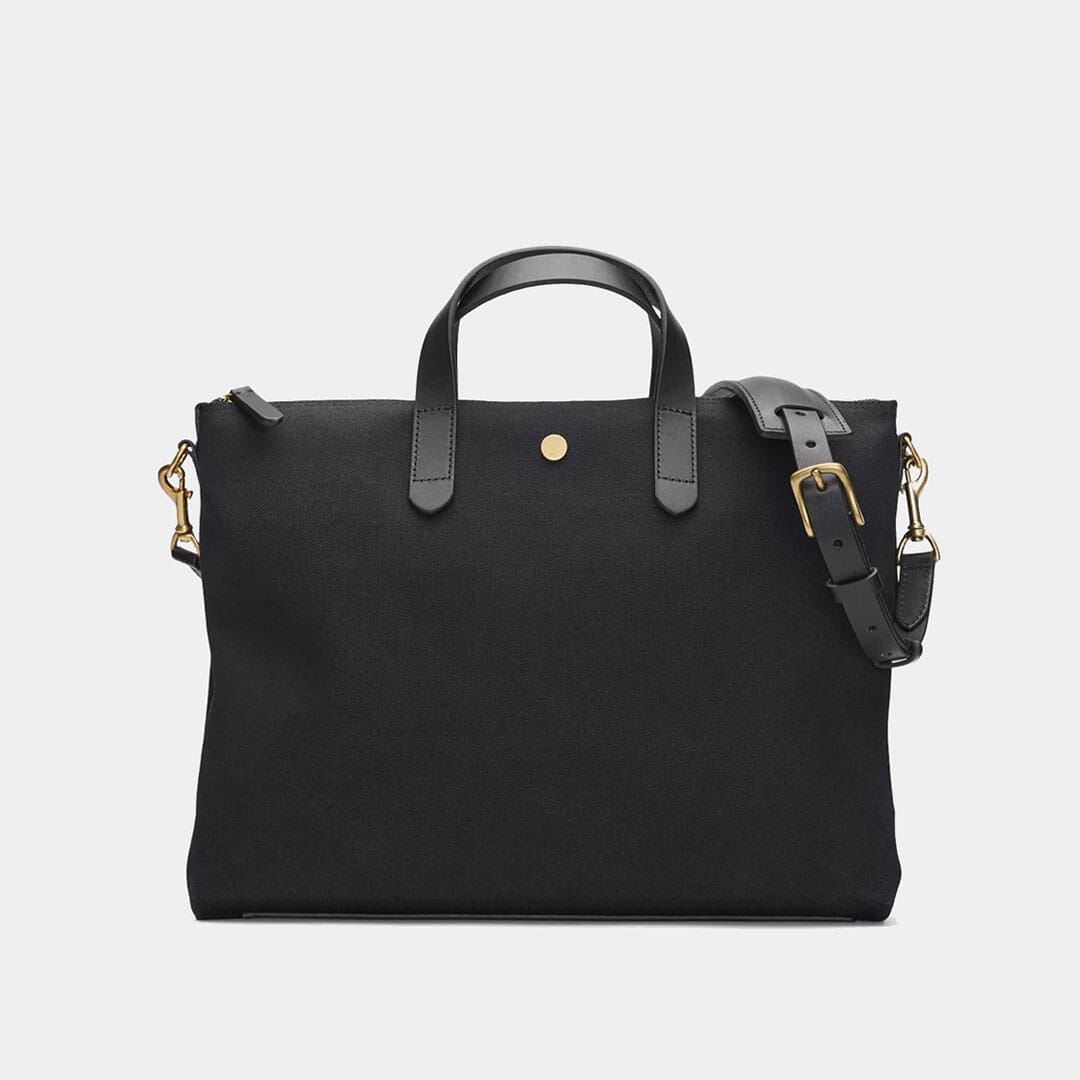 Mismo M/S Brief
Minimalist Danish design meets Italian fabrics and full grain bridle leather to form a perfect form-follows-function briefcase from Mismo. Water resistant for those showers on the daily commute, with adjustable shoulder strap, two slip pockets to the front and inside zip pocket to the reverse side. Stylishly perfect for your laptop and all and any documents that you need to carry. Leather trolley-fastener is characteristic of the meticulous detailing to this piece of Scandi design.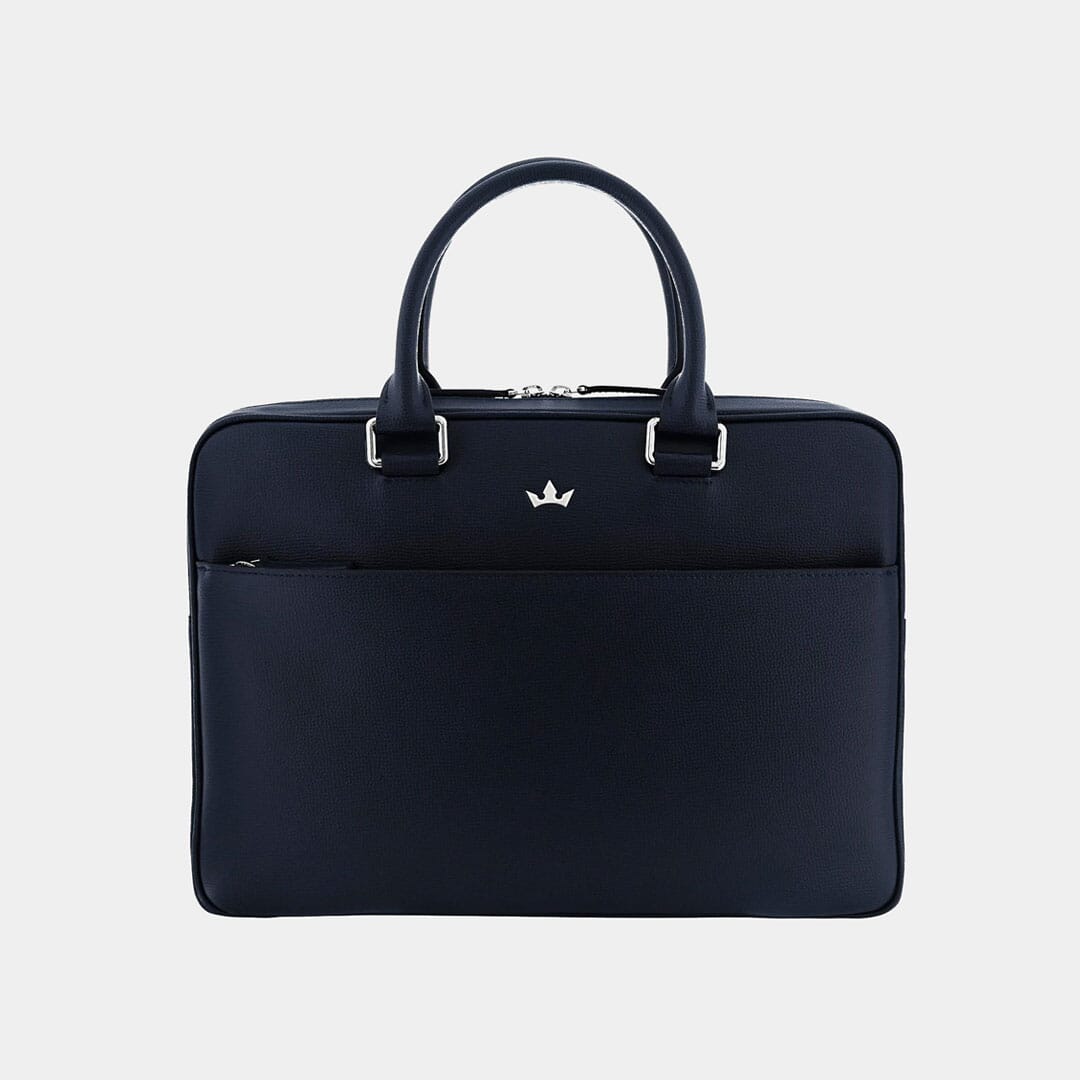 Roderer Award Briefcase
The luxury goods obsessives at Roderer have come up with another winner. Construction is from selected full grain Italian leather for longevity and effortless style. Each Award Briefcase is handmade, using traditional methods, and detailed with polished silver finish hardware offering maximum protection for your 13" laptop computer in a dedicated front pocket, with multiple further pockets to the interior making this an ideal carry-on bag as well as you most trusted daily companion.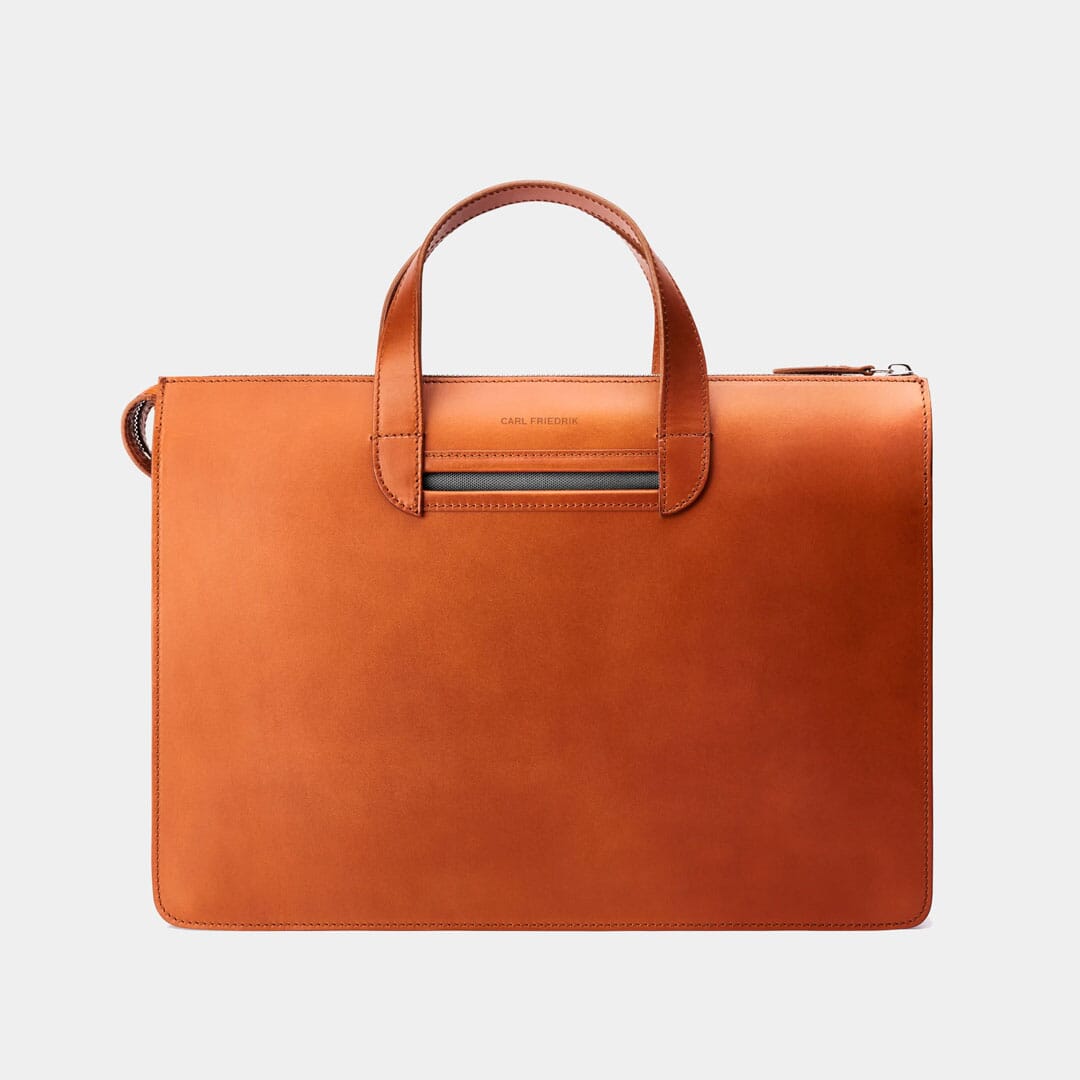 Carl Fredrik Vallance Slim Leather Briefcase
The London-based brothers behind Carl Fredrik have a mission: for their travel and everyday pieces to be above all supremely functional and quietly elegant. There's no doubt their Vallance Slim Leather Briefcase meets - and exceeds - this exacting mark. Vegetable-tanned Vachetta leather from Tuscany forms the exterior, with robust technical fabric inside. Italian zippers are from Bergamo. Construction is in a specialist studio in Porto. Exterior pocket is large enough for a 13" laptop.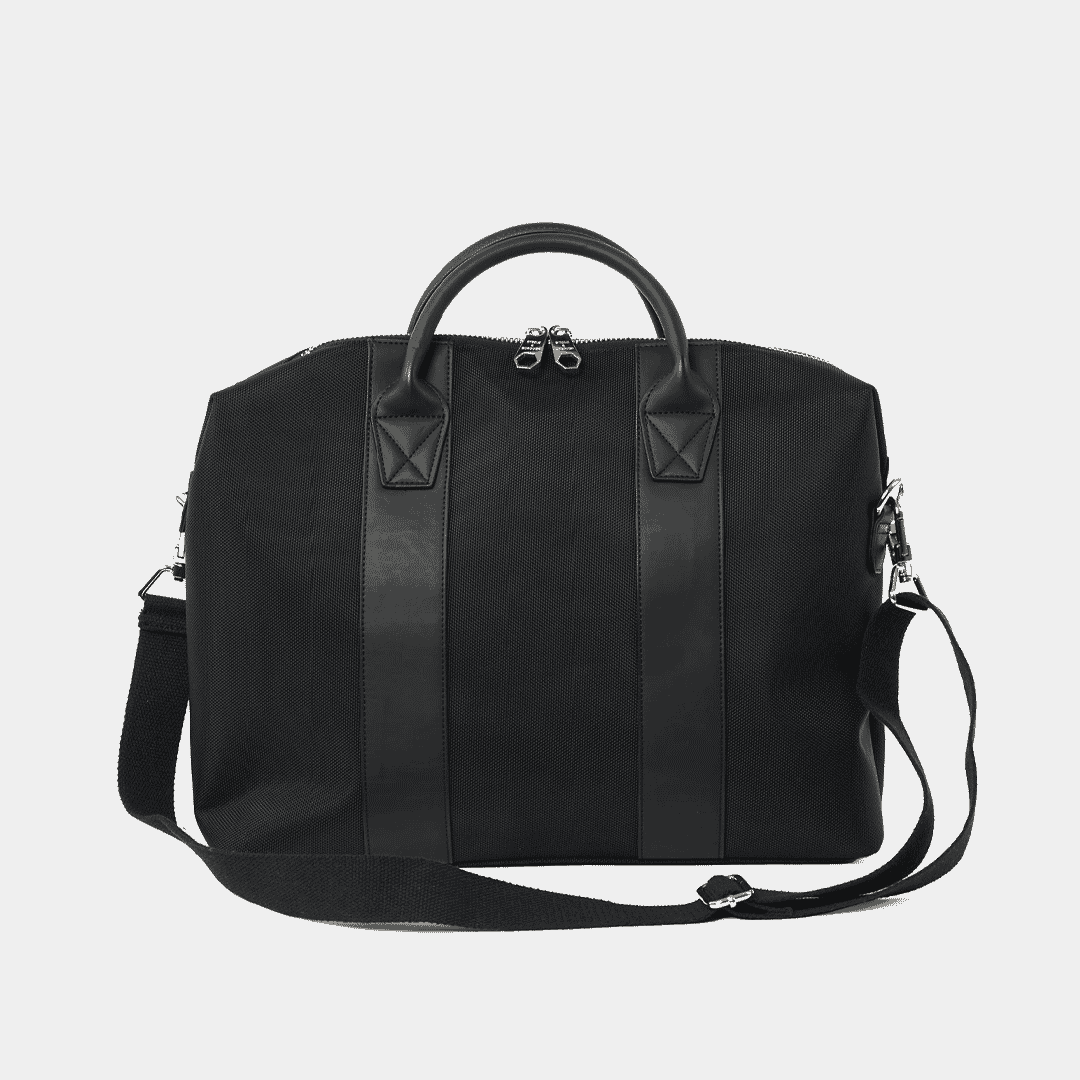 Steele & Borough The Black Briefcase
A look that won't go out of style aligned with progressive thinking is what Steele & Borough are all about. Swedish design ensures a minimalist approach. Vegan leather for detailing is approved by the anti-cruelty campaigners at P.E.T.A., rigorously tested nylon forms the water-resistant outer casing. Padded laptop compartment within joins multiple other interior pockets and a zipped exterior side pocket - among others - for more-than-ample storage. Scandi-stylish, too.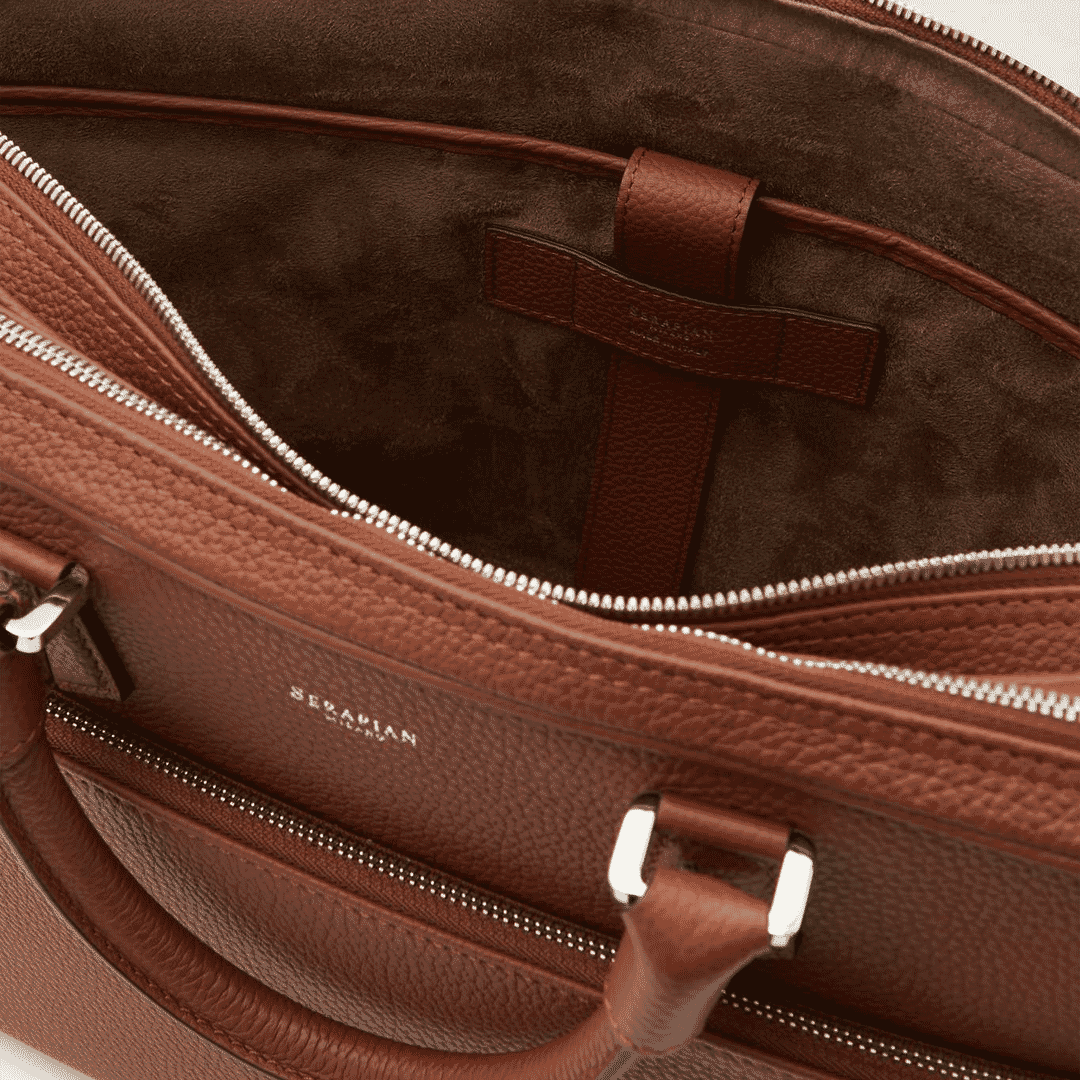 Serapian Full Grain Leather Briefcase
The Milanese specialists at Serapian have been meticulously hand-making their trademark deluxe accessories since 1928, so they've had more than a little practice. Super-supple Cachemire leather is used for hand-construction here, with two handles for everyday use and a handy removable shoulder strap. Exterior zipped pocket, further pockets and laptop sleeve to the interior along with an address card. Fully-lined, as you'd expect from such a premium piece. Milan, here we come.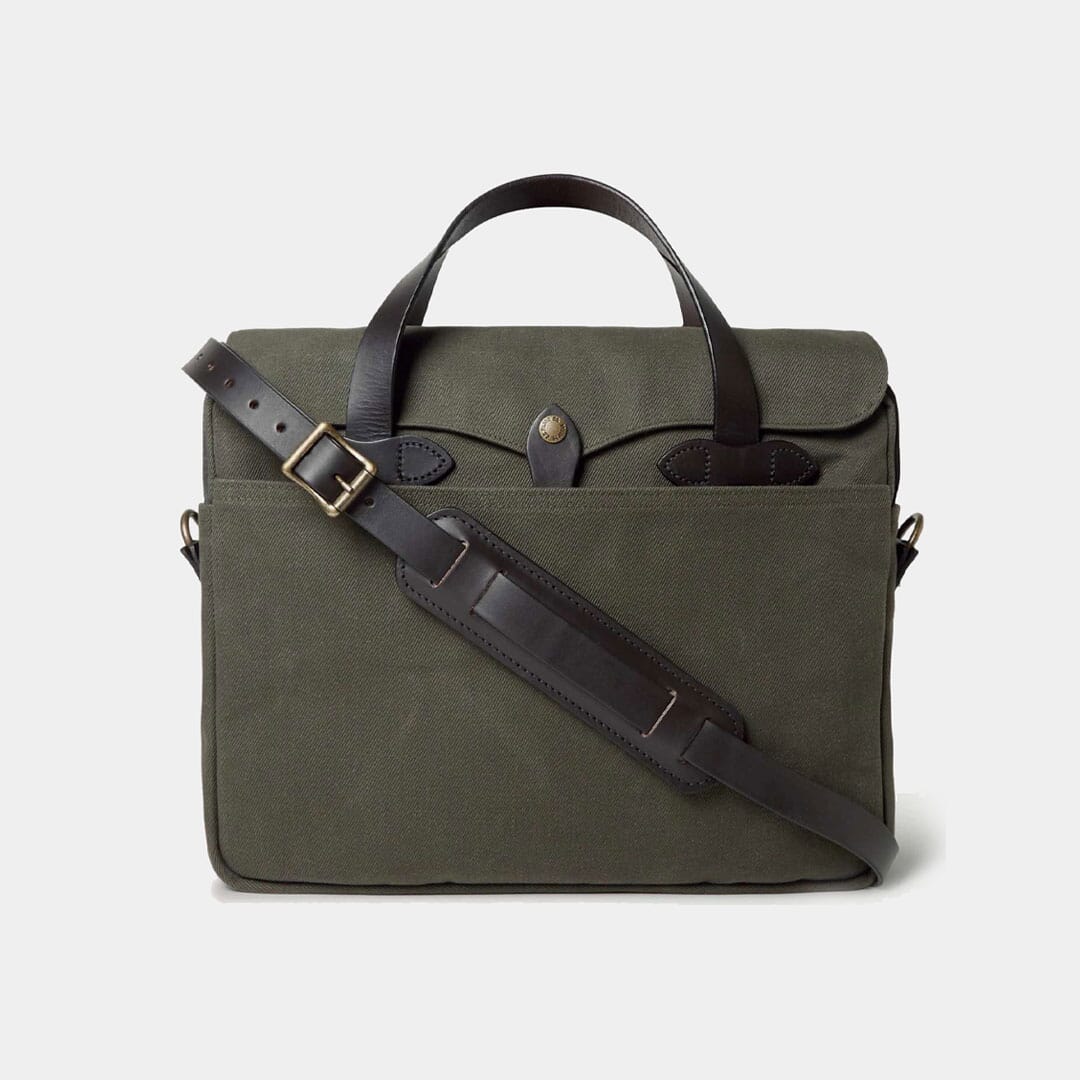 Filson Original Leather-Trimmed Twill Briefcase
Seattle outdoor specialists Filson create their pieces for the most rugged conditions you're likely to encounter in the rough-and-tumble of the daily urban jungle. Rugged twill and super-tough bridle leather are used in construction, with washed-brass hardware adding to the tough-quality ethos. Two internal pouch pockets take care of your valuables, and there are four utility pockets. Thirteen-litre capacity means it's ready for duty as an access-all-areas overnight bag.
Discover our pick of the best work bags for men.
---
---