With travel once again back on the cards, we're excitedly stocking up on all manner of summer holiday staples –from sunglasses to breezy linen shirts. But it's all too easy to overlook the very vessel we use to carry these essentials – the king of luggage, aka the trusty carry-on. Scroll on for our guide to carry-on bags, including what to look for and the best carry-on luggage for every taste.
What to look for in carry-on luggage
Whether you're planning a mini-break or jetting off for a few weeks, you'll need carry-on luggage that not only looks the part, but also happens to be lightweight, durable and roomy. The last thing you want while running late for your flight is having to deal with a broken wheel or bust zipper.
Keep in mind that the size limit for most airlines is quite strict, at 55cm x 40cm x 20cm, and if you go over this even slightly, many airlines will charge you extra (Ryanair is notorious for this). An increasing number of airlines are also introducing stricter weight limits on cabin bags – most permit 7kg to 10 kg – so it pays to invest in a bag that's free of any fussy accoutrements that might weigh you down.
Always make sure you evaluate the inside layout of your prospective carry-on bag – don't be fooled by a simple exterior. If you're an organised type, you'll most likely want multiple compartments to keep all your bits and bobs easily accessible – think padded laptop case, zipped pockets and the like.
Finally, it's important to consider how you want to carry your cabin bag. Do you want a fuss-free backpack that you can sling over your shoulders and forget about? A soft weekender-style duffle bag whose fabric may allow you to squeeze in a few extra things? Or perhaps a smooth-rolling travel case to make for a seamless journey through the airport? Scroll on to find the perfect bag for your travel needs.
The best carry-on luggage for every type of traveller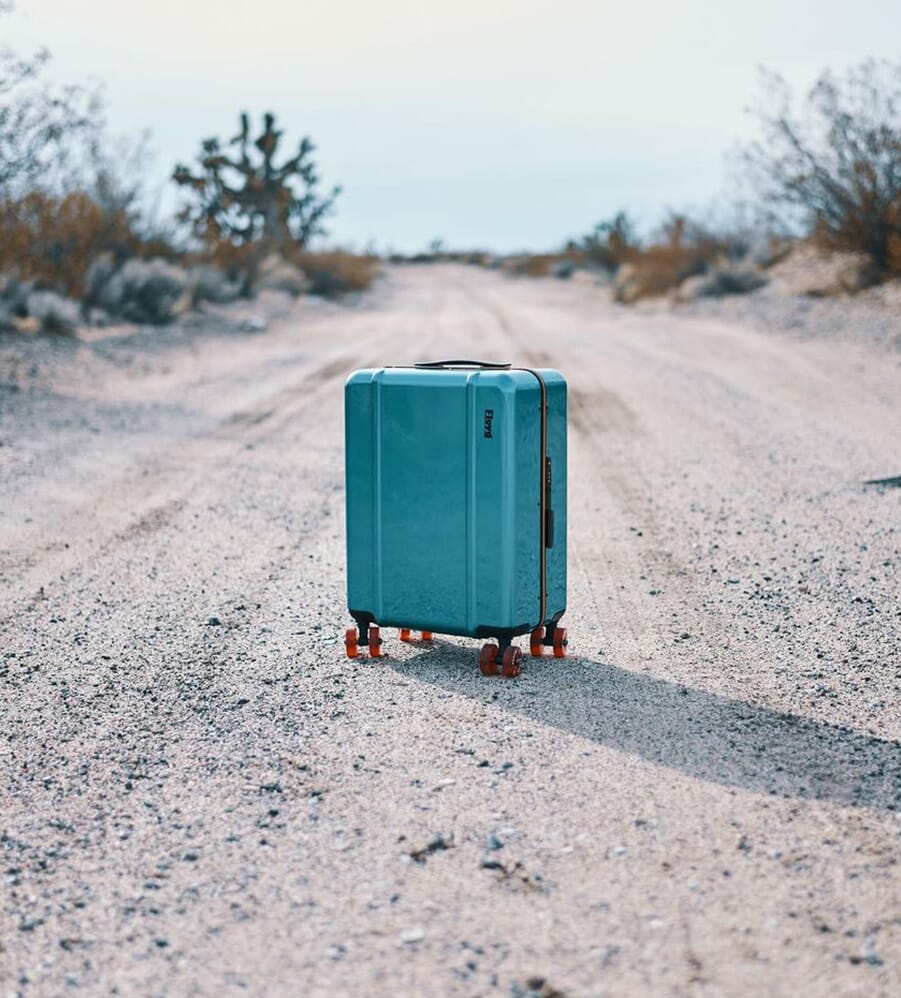 Travel cases
Floyd Cabin Case
German brand Floyd has made a name for itself as a bit of a maverick in the world of luggage, with its bold, colourful cases inspired by the skate culture of Venice Beach in the '70s. Its 41-litre Cabin case is not only gorgeous to look at, but designed to last, made from premium hard shell polycarbonate with super durable expandable aluminium handles and replaceable polyurethane wheels. It's ever so slightly bigger and heavier than most cabin bags (its dimensions are just over the Ryanair restrictions) but it gets major points for style.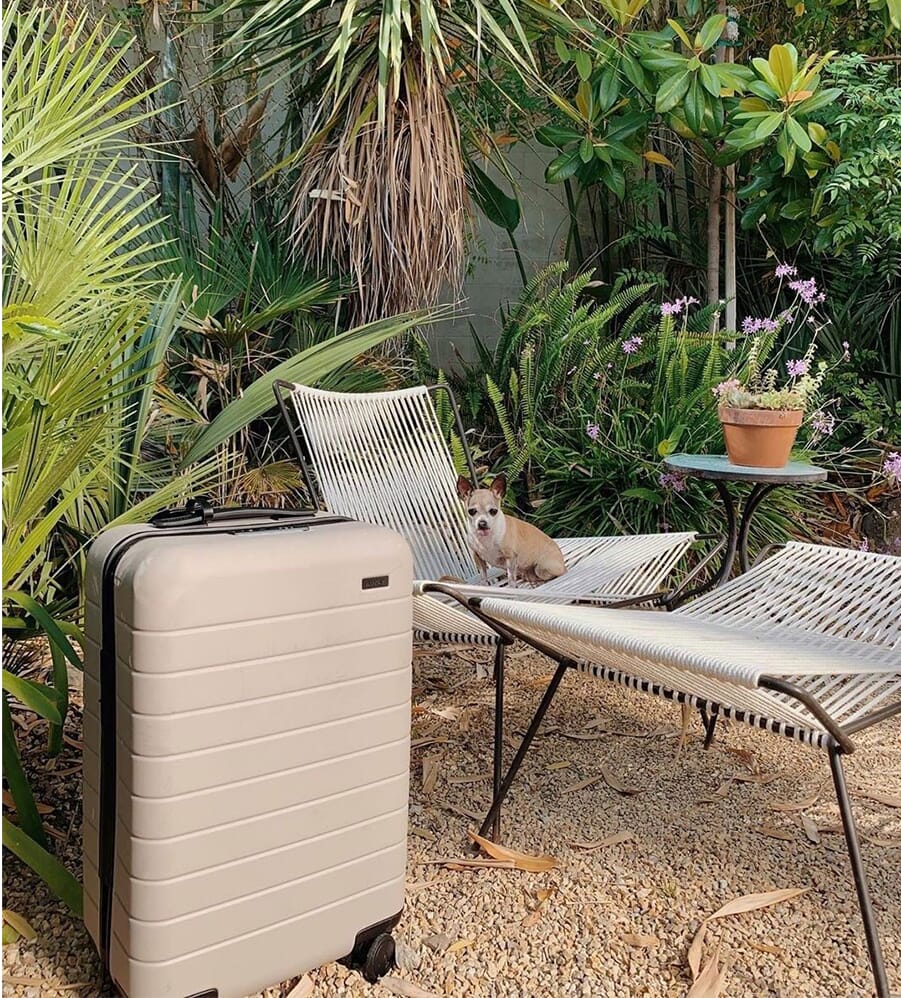 Away The Carry On
Away always manages to strike the perfect balance between looks and practicality. The renowned luggage label's carry-on case boasts a durable polycarbonate hard shell and 360° spinner wheels for the smoothest ride possible. An interior compression system and hidden laundry bag mean the case holds more than you'd think. Plus, for those who like to stay connected while on the go, it comes with a removable battery that can charge your phone up to 4 times, is TSA-approved, and safe to fly with.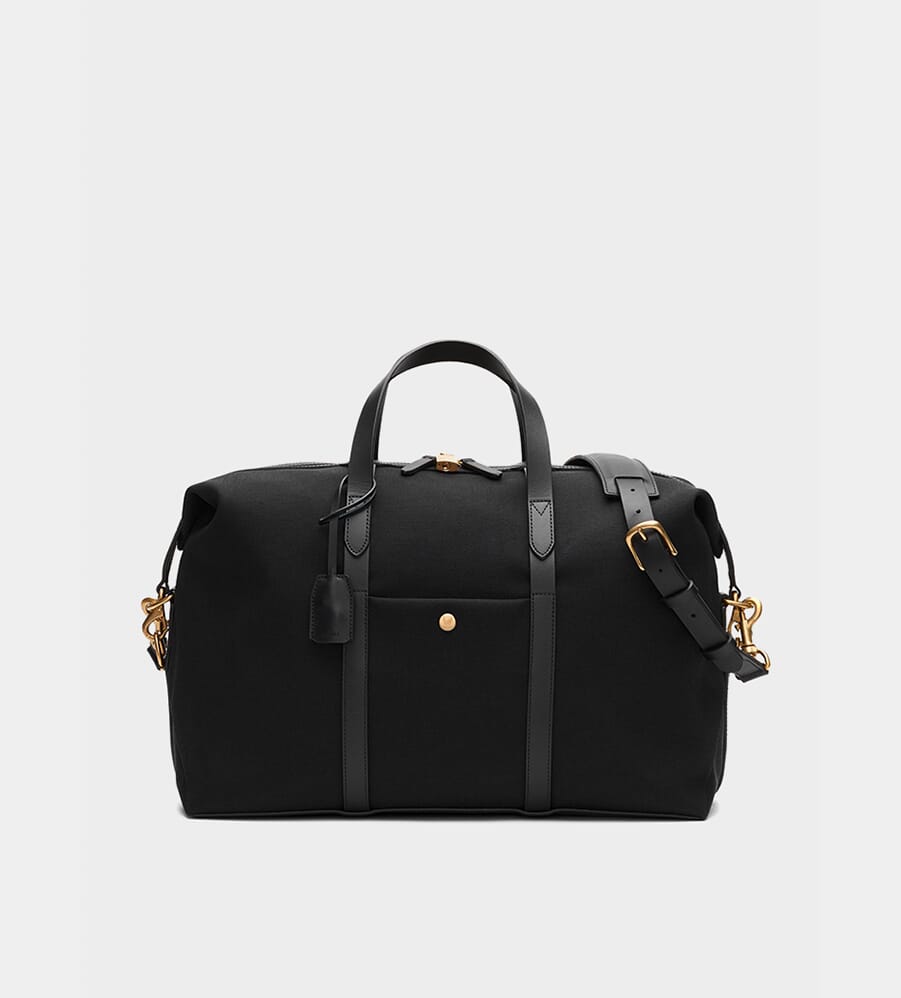 Duffle bags
Mismo M/S Avail
Mismo's bags are a hit with minimalists everywhere, thanks to their sleek, understated style and faultless functionality. The Danish label's popular M/S Avail weekender bag is perfect for a short trip away or as a handy carry-on. Made from a water-repellent cotton and nylon canvas with custom-developed full-grain bridle leather trimmings, it's the ultimate fusion of sturdiness and elegance.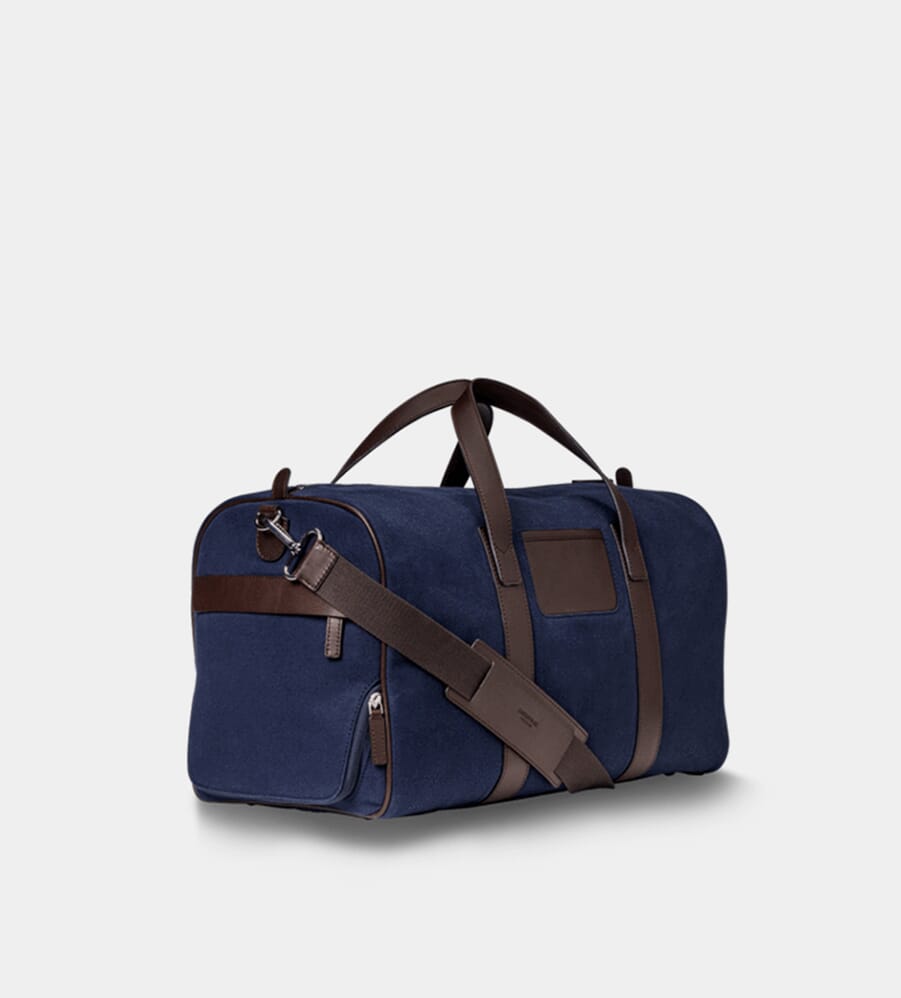 Travelteq Weekender
Travelteq's Weekender is a step up from your standard duffle bag. It boasts seven clever compartments and is integrated with a wireless powerbank for efficient on-the-go phone charging. Plus, the brand's solar-charged tracker card is equally effective for the Weekender, ensuring you'll never lose it. All that's not to even to mention the timeless style and top notch construction. Read our review of the Travelteq Weekdner for the full low-down.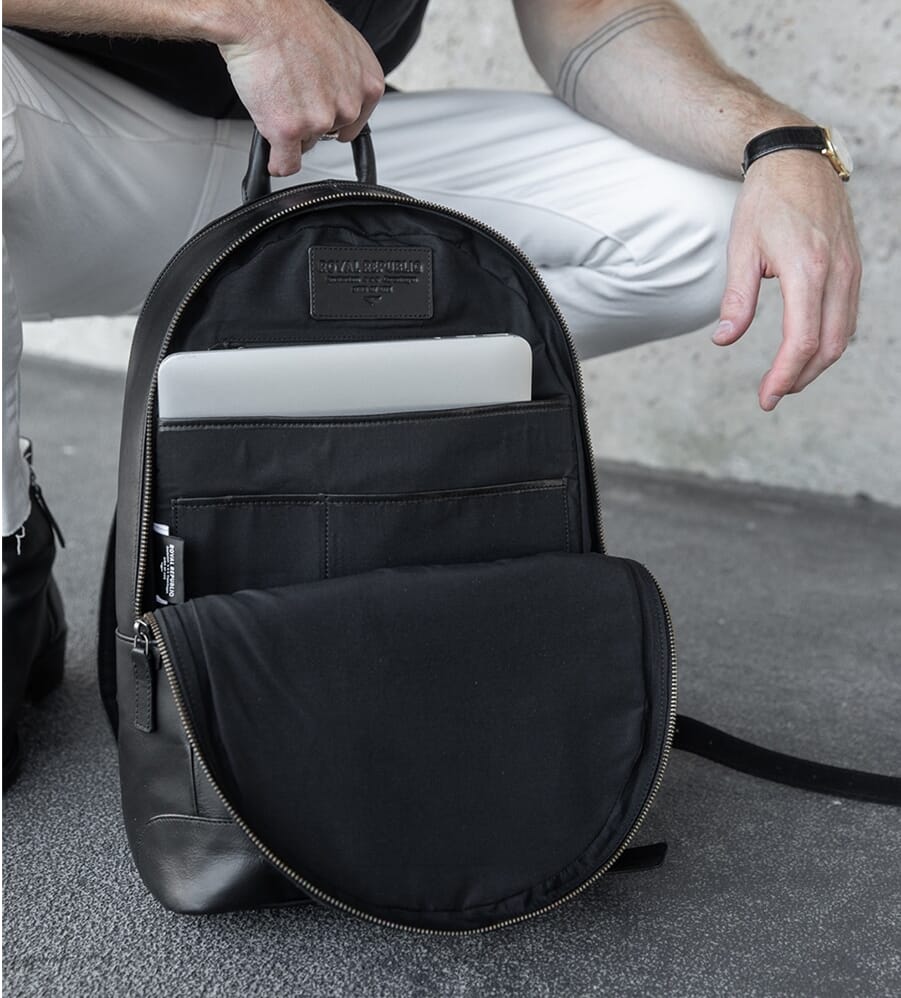 Backpacks
Royal RepubliQ Explorer Backpack
The name says it all: this is a backpack made for intrepid explorers – open-minded travel lovers who expect their luggage to be as versatile as they are. The Royal RepubliQ bestseller is beautifully crafted from long-lasting and ultra-durable buffalo leather, which is up to three times thicker than cow hide. With a laptop compartment, multiple smaller pockets and adjustable padded straps, this superb leather backpack will adapt to whatever adventures you have in store.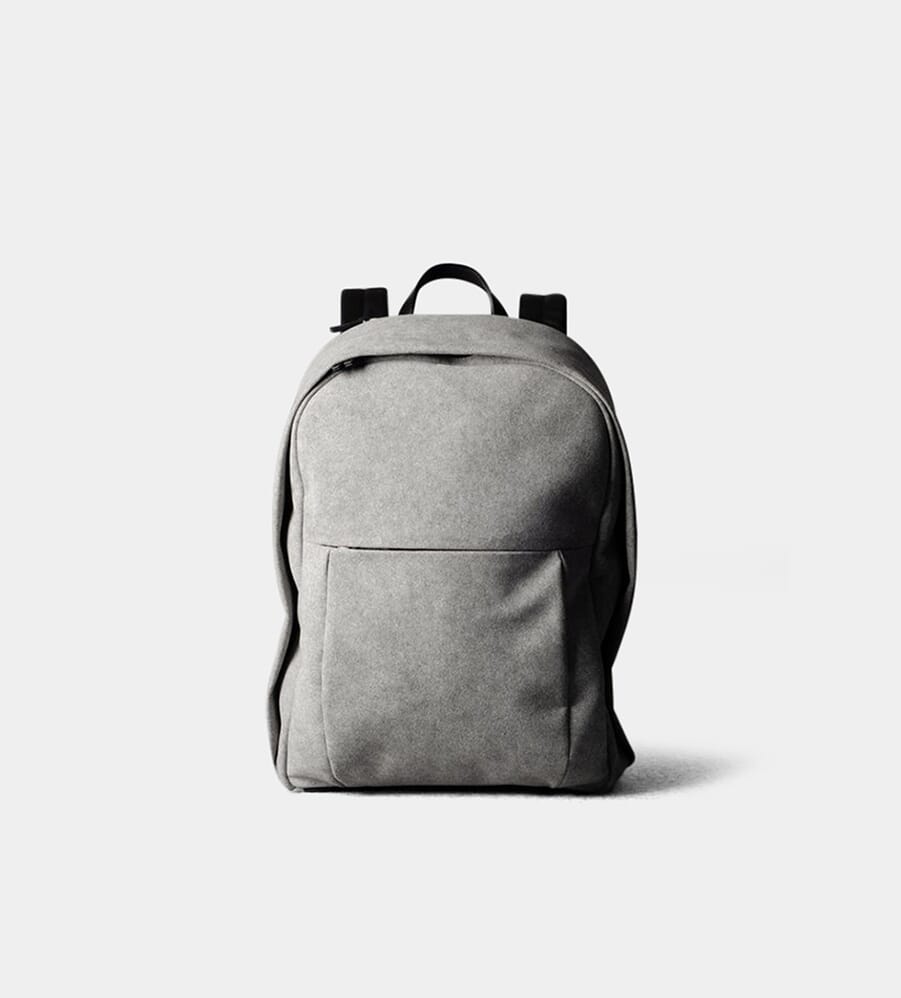 Hardgraft Well-Rounded Backpack
Made in Italy from a combination of super soft Alcantara and rich leather, this Hardgraft backpack will bring a touch of luxury to your travels. With two adjustable leather shoulder straps, a discreet outside zipped laptop pocket and multiple smaller pockets, it serves as the perfect carry-on bag as well as a handy day pack for when you're exploring your destination.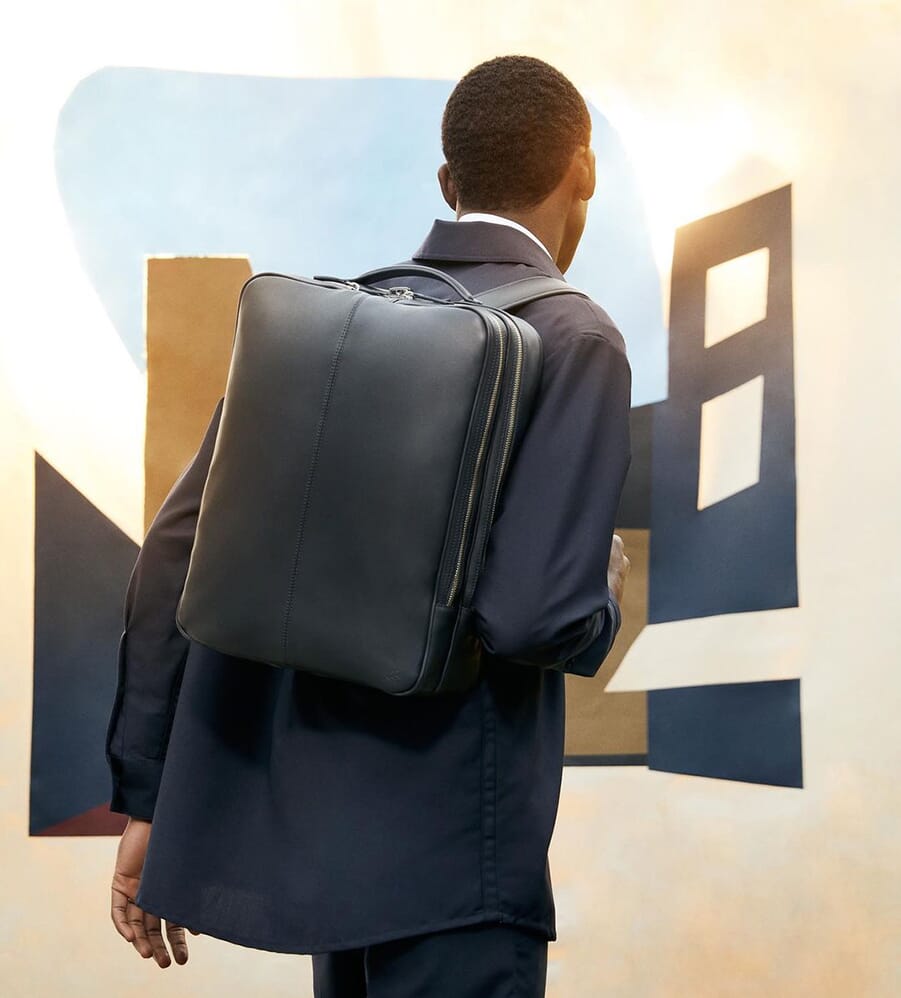 WANT Les Essentiels Serio Leather Backpack
Trust WANT Les Essentiels to come up with something as handsome yet practical as this leather backpack. The Canadian travel accessories label has mastered the art of minimalist leather bags and the Serio Backpack attests to this. As a reimagining of the traditional briefcase, it boasts sleek sophistication and has everything you need to tackle a business trip including pockets for your laptop, notebook, cards and phone.
---
---