You're looking for a sports car for those Sunday morning blasts on your favourite b-road, but the budget is tight. Fear not, we're here to help. With a notional £30,000 to spend we've scanned the markets of both new and used sporty machinery to come up with a wide selection of the very best available. From the all-electric appeal of a brand new tiny hatch to the full fat V8 of a pre-owned supercar via the marques that you wouldn't usually associate with the word "sport" - we talking about you Vauxhall, Kia and Hyundai - there's something here for everyone. Oh, and did we mention a Mustang? They're all here in our pick of the 20 best cheap sports cars.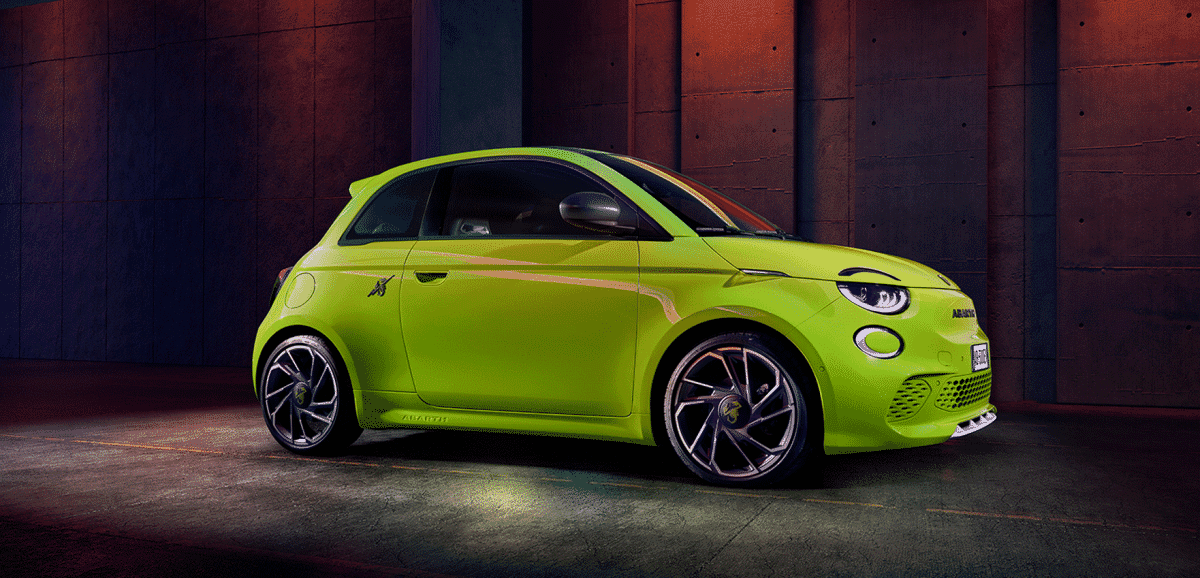 Best cheap sports cars to buy in 2023
Abarth 500e
The future beckons. Fiat's little electric runabout is given the Abarth makeover and the result could easily be your next everyday sports car. Naturally electric power offers blistering acceleration - with 60 mph coming up in under eight seconds - while stiffer suspension means more grip on those tight b-road bends. Top speed is just 96 mph but you'll be having too much fun to notice. Stretches our budget, but worth dipping into your reserve.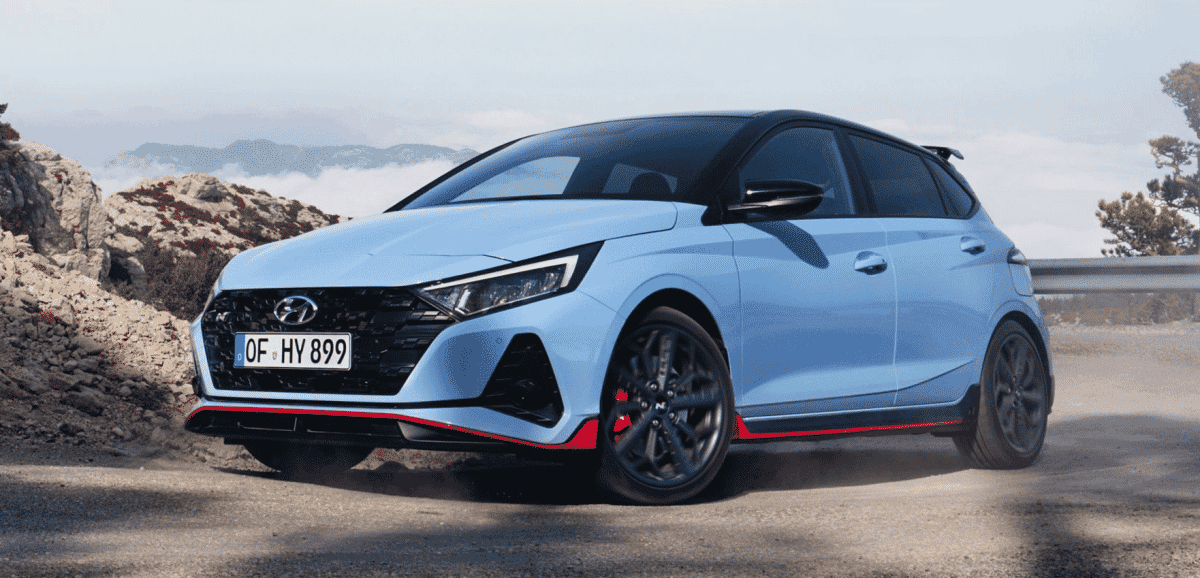 Hyundai i20N
Think South Korea's automotive colossus only makes super-reliable runabouts and crossovers? Think again. Track bred - witness the marque's success in the British Touring Car Championships - i20N is described by Hyundai as a "sports car suitable for everyday use". Secure the shopping and take the long road home in order best to appreciate the i20N's 201 bhp, limited slip differential and trick rev-matching gearbox. A great sporting bargain.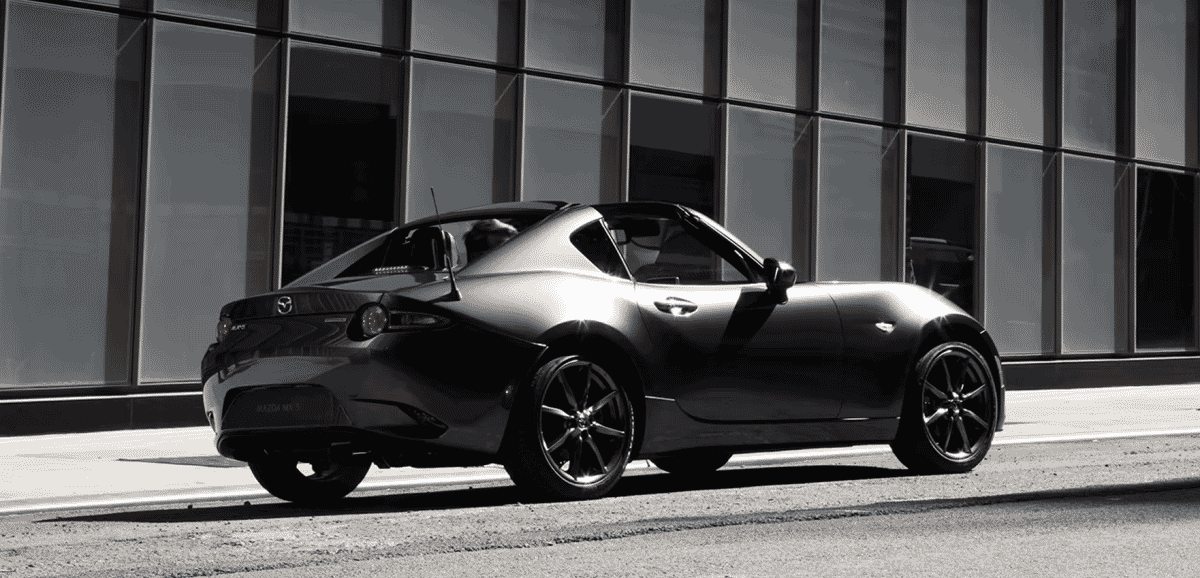 Mazda MX-5 RF
Brilliant MX-5 gets a proper roof with show-off electric stowaway of the bit over your head, so the effect is rather like a Porsche 911 Targa without any of the expense or tendency to find hedges on tricky corners. Roof up it's a proper little sports coupé with all the slightly hilarious front-engine-rear-wheel-drive handling that's made the MX-5 such a favourite. Even with all the extra weight from the roof mechanism, you'll still hit 60 mph in less than nine seconds on the way to a 125 mph top speed.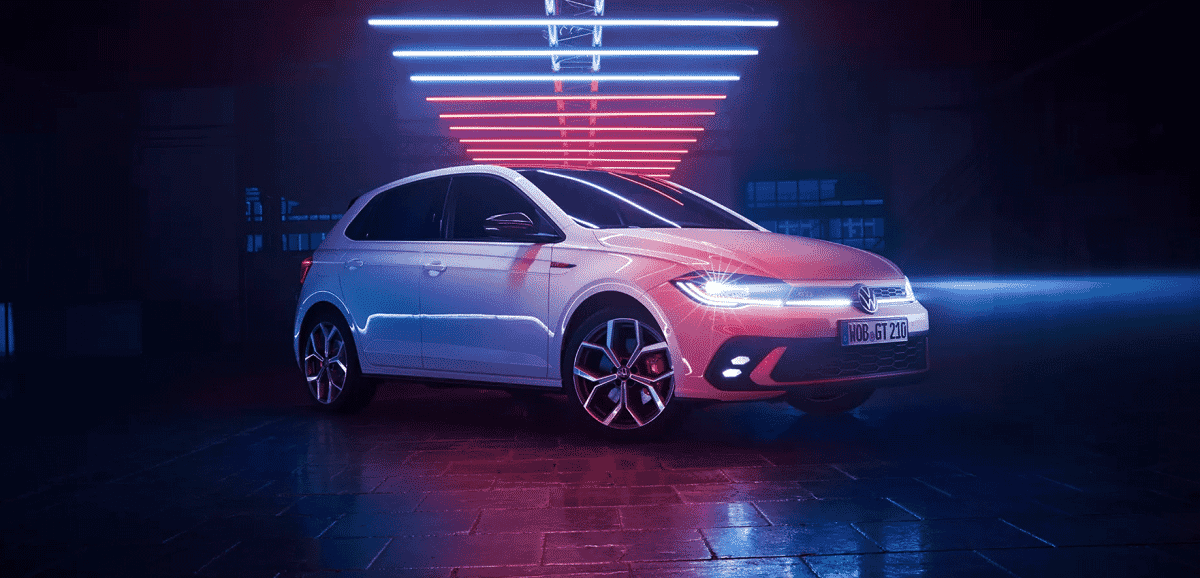 VW Polo GTi
If a little Polo might not be your idea of a sports car, remember who invented the hot hatch and that this GTi is about the same size as the very first Golf to carry that hallowed moniker. Punchy 2.0-litre turbo four-cylinder produces 197 bhp, 60 mph comes up in just 6.7 seconds on the way to a barely believable 150 mph top speed. Tartan-style seats recall those on the original Golf GTi too. Something of a sleeper, this one.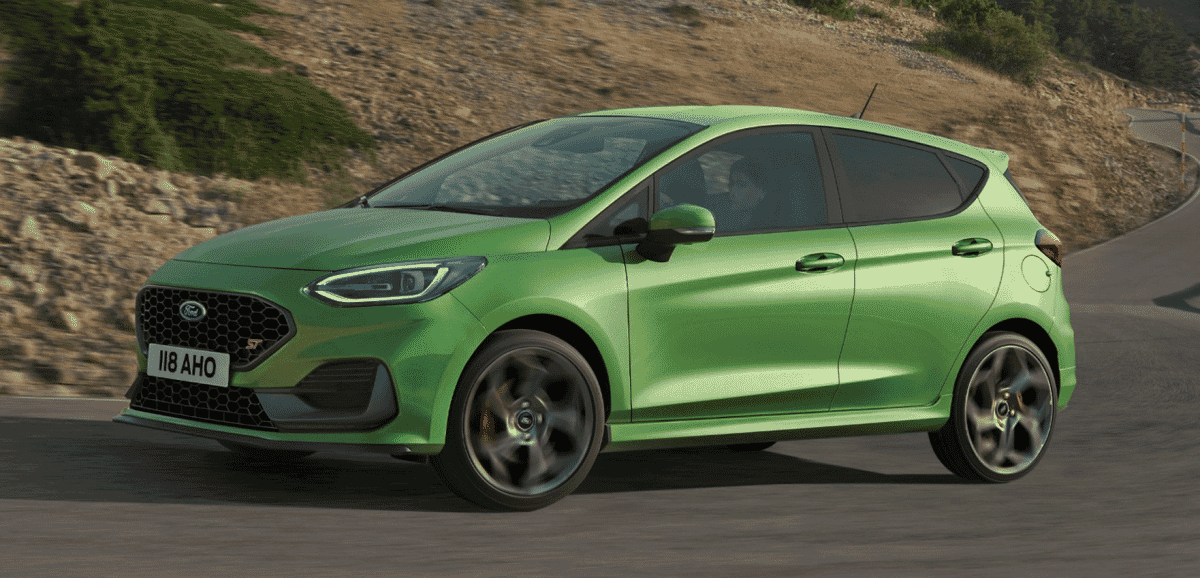 Ford Fiesta ST
Spiritual successor to the XR2, every boy racer's 1980s favourite, today's Fiesta ST is a much more sophisticated motor car, but with the same hooligan tendencies lurking - literally - around every bend. Best in what Ford evocatively call Mean Green and everyone else would call very loud, this little monster boasts 197 bhp while unique-to-the-ST sports suspension means maximum fun in a tight corner.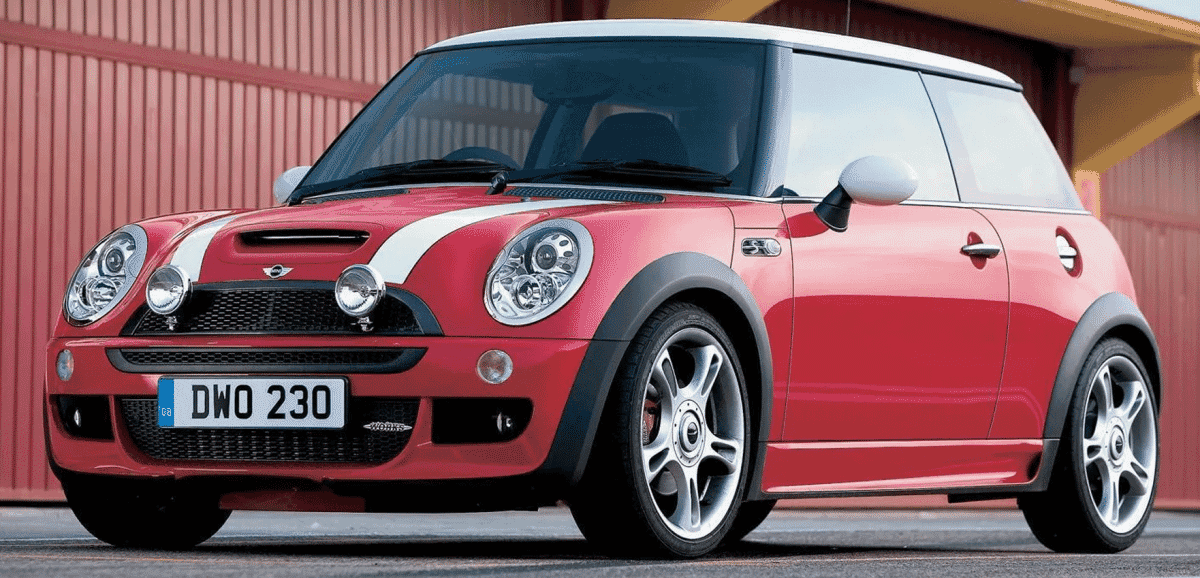 Mini Cooper S
Latest Mini iteration might be so bulky that Alec Issigonis would have trouble seeing that his diminutive original was its spiritual ancestor, but big-engined Cooper S is as much a sports car as the first classic S was in its day. So much more powerful too, with 189 bhp allowing for 60 mph in less than seven seconds and a top speed of 140 mph, best enjoyed on a track day or the nearest autobahn. Massive fun around corners, too.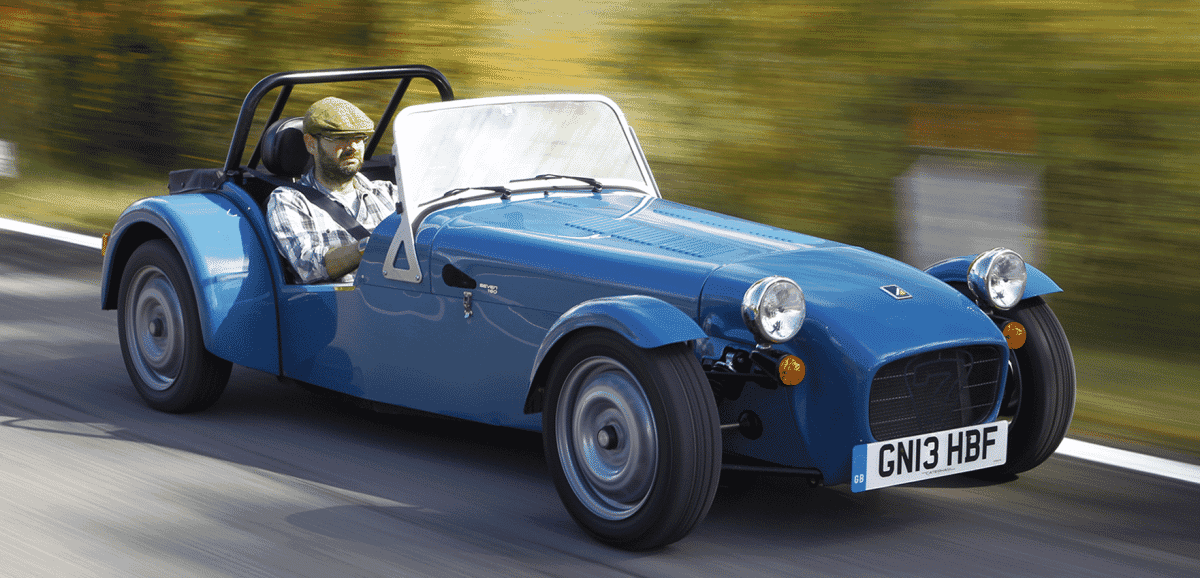 Caterham Seven 160 (2013 - 2018)
Of course we're featuring a Caterham as one of the best cheap sports cars. The Seven is not a car you get into, it's a car you wear. Slide your legs in and feel this tiny beast all around you. Best value - and say road testers most fun - is super-basic 160 model which featured a little Suzuki three-cylinder engine buzzing away in front of you. Steering could not be more direct and proximity to the road means that even slow speeds seem immense. Addictive.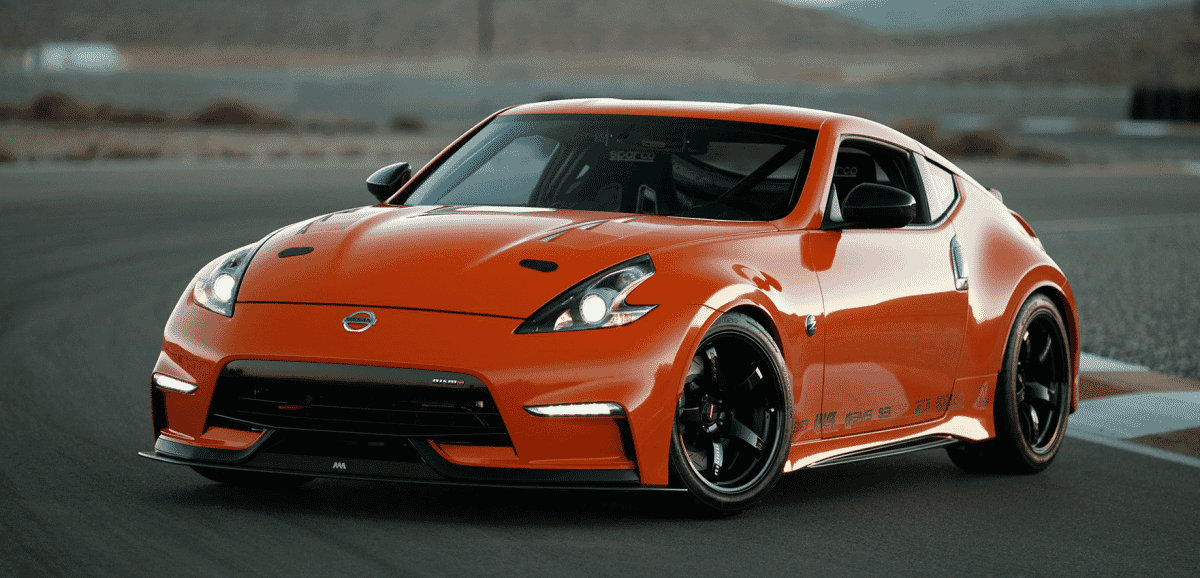 Nissan 370Z (2008 - 2020)
Are you brave enough for this? Nissan's hi-tech coupé can be a real bargain if you bag the right one and are prepared for the high - for a Nissan, anyway - maintenance costs. Benefit is more power than you'll ever need and that huge grin on your face. Hugely flexible 3.7-litre V6 under the bonnet produces around 330 bhp - many have been modified - and 100 mph comes up in less than 15 seconds or rather less time than you've spent reading these words. Of course you want one.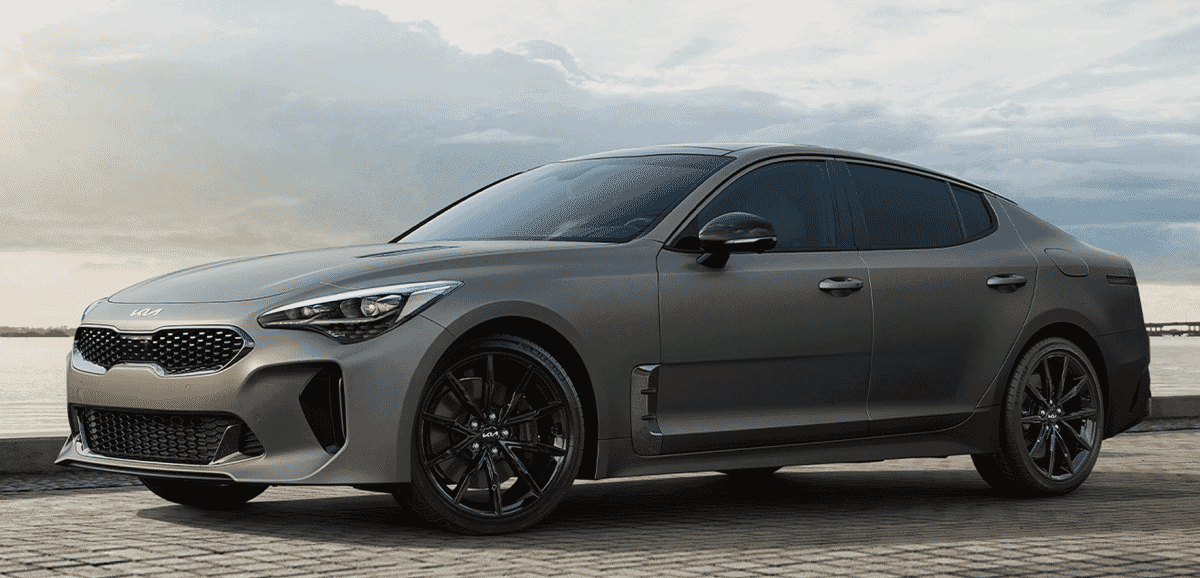 Kia Stinger (2018 - 2023)
Okay, it's got four doors when a sports car traditionally has two. And Kia is not exactly a brand you'd go to for performance transport. But then again, look at it. Sleek coupé-style design would attract many more glances if it carried a premium badge on its nose. That badge is a big plus on the pre-owned market though, where the Stinger can be had for a song. Key is the engine: we're talking the V6 option here driving the rear wheels and with a full 360 bhp at your disposal. Not enough? Try a 160 mph+ top speed.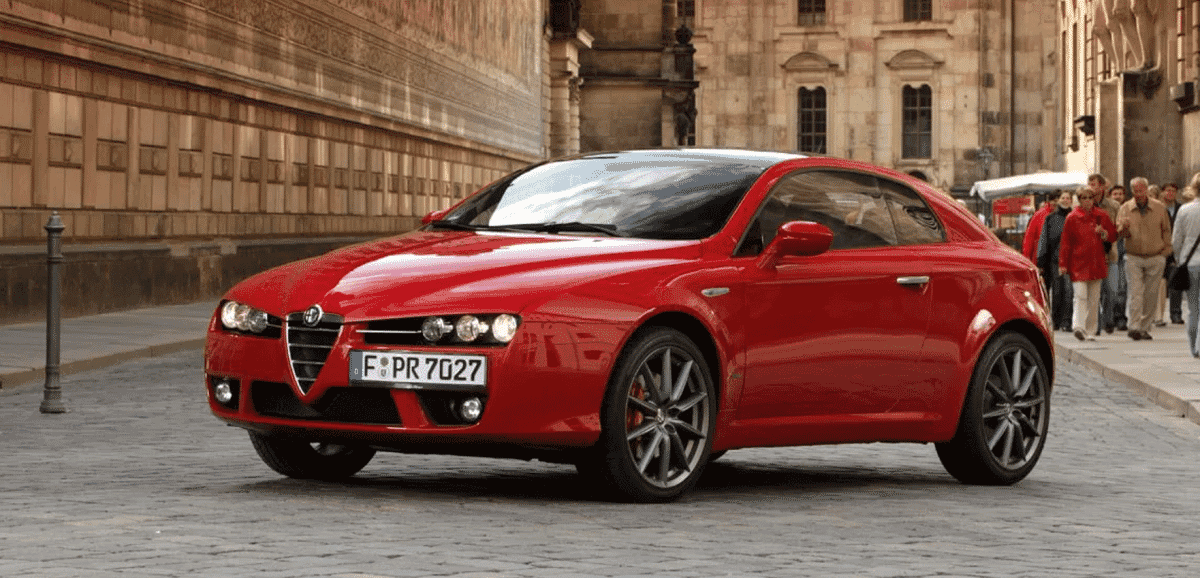 Alfa Romeo Brera (2006 - 2011)
Every petrolhead has to own an Alfa at some point, if only to understand the pain that comes with the storied badge on the nose. Reliability aside, the Brera is a great bargain and a great looker to boot. Acclaimed design was by Giorgetto Giugiaro, while from a choice of engines the V6 is the sweet spot, avoiding the complications of the Q4 four wheel-drive version and allowing for a seven second dash to 60 mph. Also: imagine yourself behind that deeply dished Alfa steering wheel.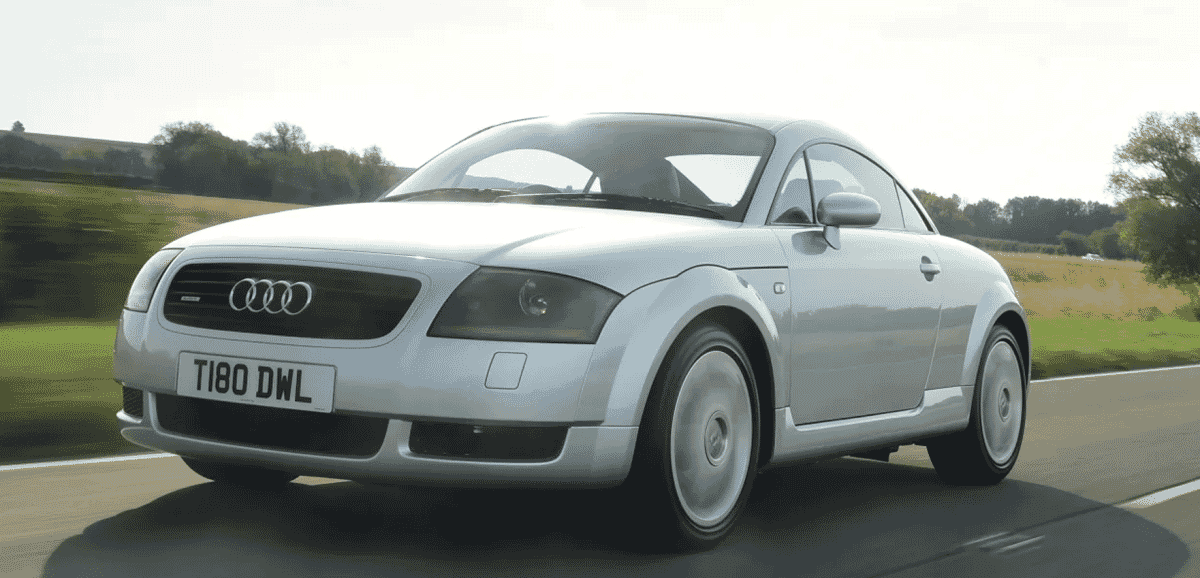 Audi TT Mk 1 (1998 -2006)
The Bauhaus was said to be an inspiration behind the design of the original TT. Simplicity in form both inside and out meant that Audi was pretty much instantly onto a winner, with just about any engine and drive set-up. You'll be spoilt by the combination of brushed metal and - usually - dark cloth interior, that makes for a form-follows-function feeling of solid luxury. And did we mention there's a Quattro version?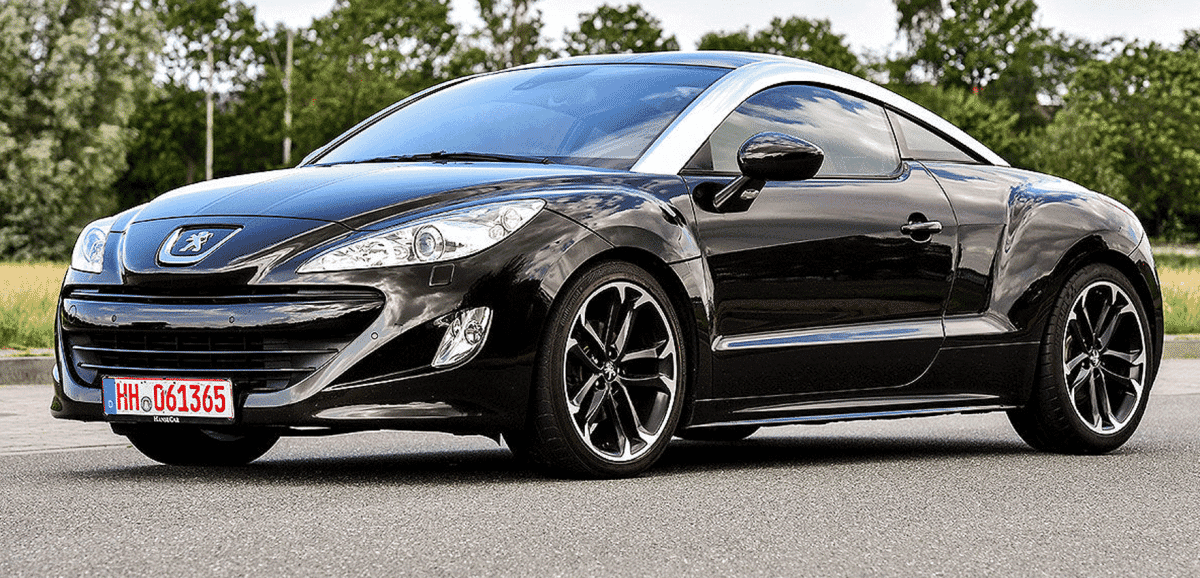 Peugeot RCZ (2009 - 2015)
Oft-ignored attention-grabber from Peugeot was an off-beat large sports coupé that's more than worthy of the fun spot in your garage. Originally a concept unveiled at the 2009 Frankfurt Motor Show, reception was so positive that Peugeot built it, complete with double-bubble roof inspired by Italian design house Zagato. Luckily handling matched the looks as you'd expect from a company responsible for the legendary 205 GTi. There are back seats too, best described as occasional.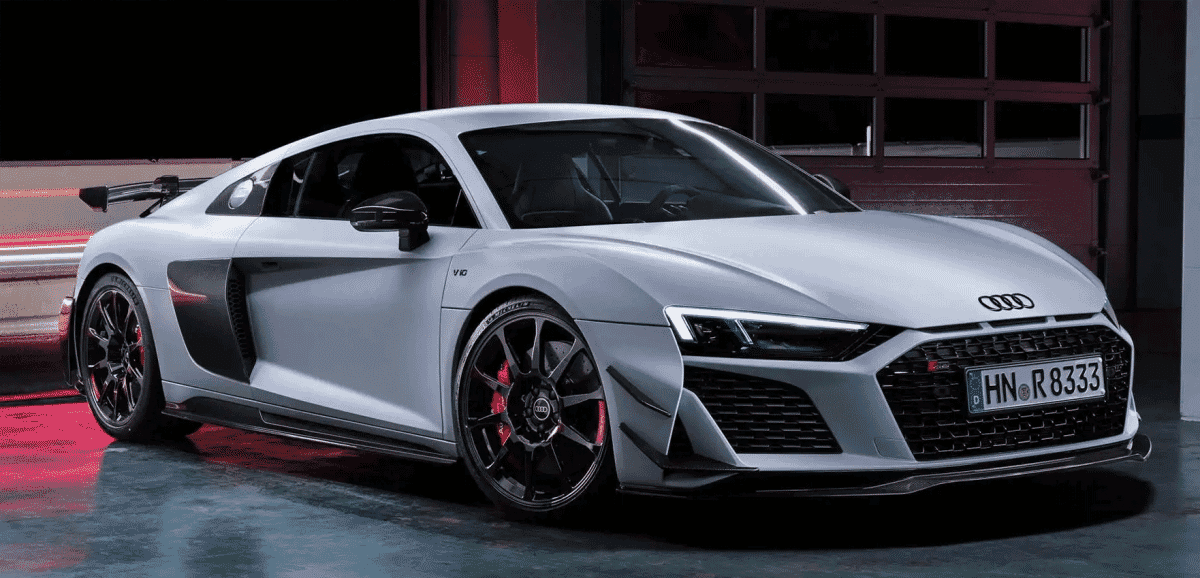 Audi R8 Type 42 (2006 - 2015)
If a sports car's not enough, what about an affordable supercar? We're not pretending that owning one of these is going to be cheap on the maintenance front. That said, the R8 is genuinely an everyday supercar and your £30,000 should just about snag a decent early example - and of course you want one. Power comes from 4.2-litre V8 mounted just behind you and driving all four wheels. Top speed is listed as 168 mph which is quite enough. Also, it's the basis for the frankly insane Lamborghini Huracán.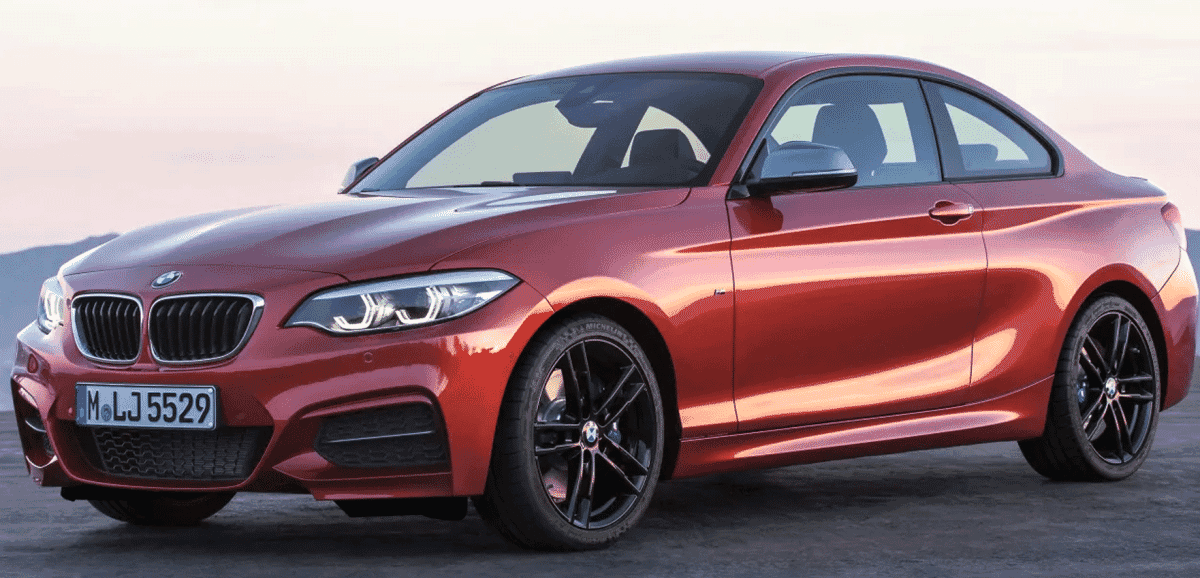 BMW M240i F22 (2016–2021)
Little sporting delight that mixes all the quality and kerb appeal of a BMW with the motorsport heft of the company's legendary M-Division. Hugely powerful straight-six engine pumps out 335 bhp to the rear wheels, allowing you to reach 60 mph in under five seconds and a top speed quite sensibly limited to 155 mph. Handling benefits from M-Division's fettling and tweaks while interiors are - of course - superbly finished.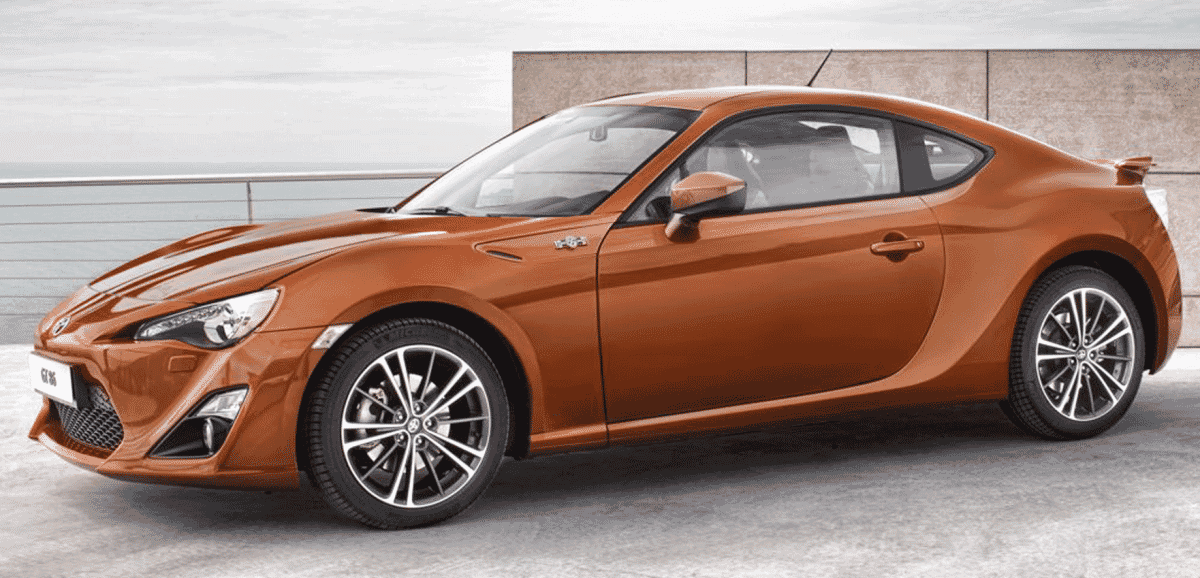 Toyota GT86 (2012 -2021)
Now that high demand means that Toyota aren't even accepting advance orders for their new GR86, used examples of its predecessor, the stellar GT86, are highly sought after. And with good reason. Here's a front-engined, rear wheel-drive sports car specifically designed and set up to offer a great time at relatively low speeds. Enormously capable, while thoughtfully designed interior recalls old Alfas - and there's all that Toyota reliability too.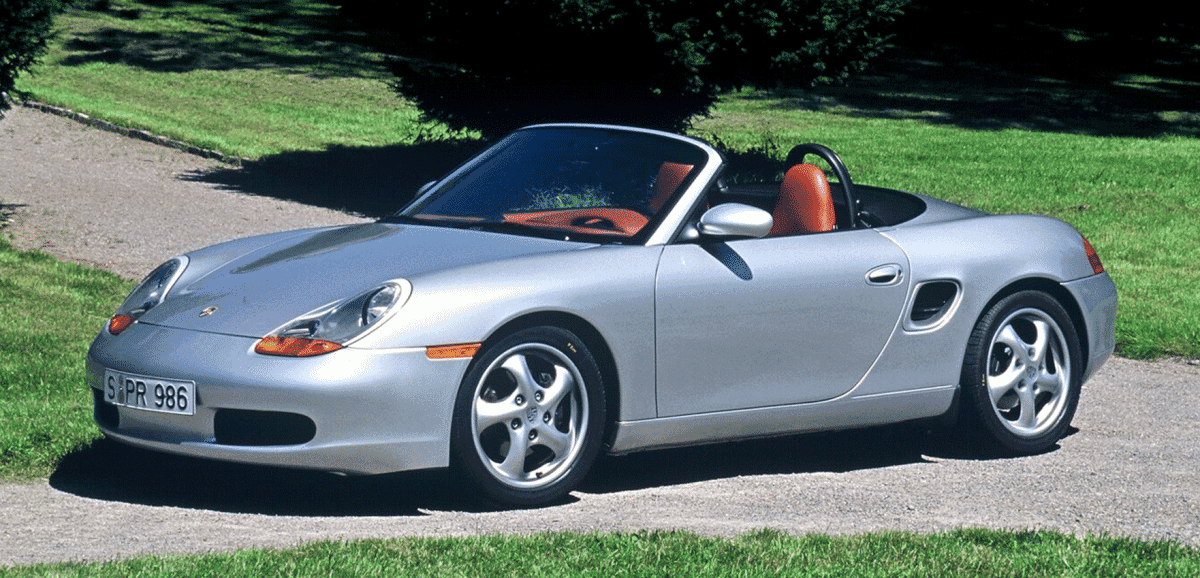 Porsche Boxster 986 (1996 -2005)
First generation Boxster was the first mid-engined Porsche and is now a flat-six bargain. That legendary Porsche build quality is bulletproof and if you put aside enough to look after it, your Boxster will look after you. Engine is 2.5-litre, equipped with the famous Porsche growl, while handling had testers reaching for superlatives. Purists moaned that it was a bit too easy to drive, the rest of us realise that if there's a Porsche to buy now, this is the one.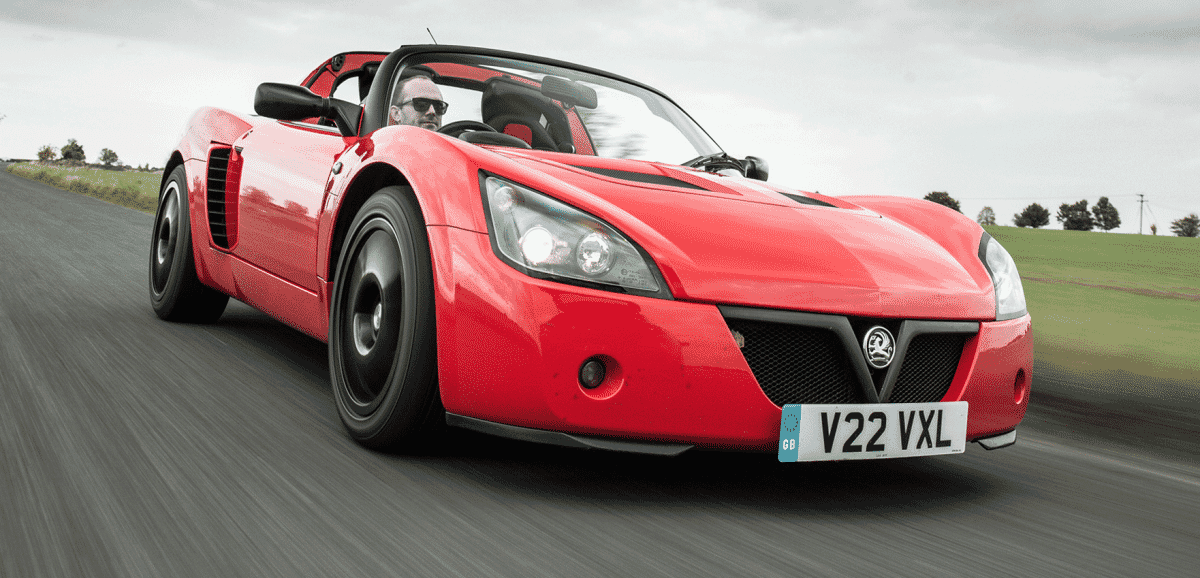 Vauxhall VX220 (2000 - 2005)
A curiosity on one level to add a little glamour to the somewhat staid Vauxhall name, the VX220 is in truth so much more than that. Underpinnings are of the original Lotus Elise and indeed the VX220 was built by Lotus for General Motors, who owned both marques at the time. That means what you're getting is one of the best minimalist sports cars of our time, at a bargain price because it's not quite a Lotus. Handling is like nothing else and you'll soon get used to saying, "Yes, it's a Vauxhall."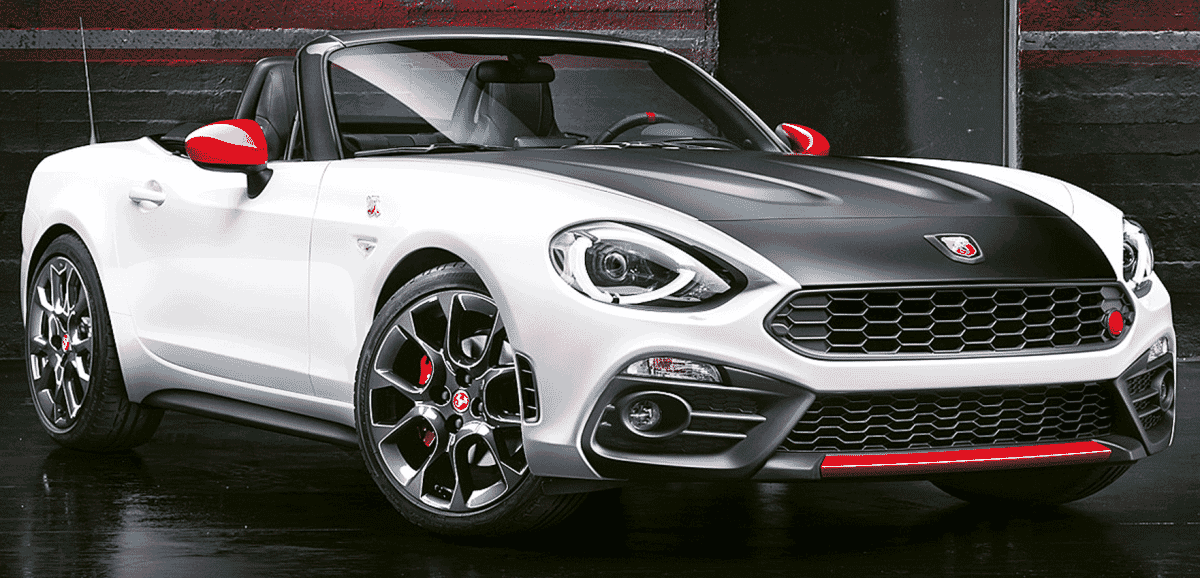 Abarth 124 Spider (2015 - 2019)
An open-topped rarity that puts you into what's essentially a rebodied Mazda MX-5 with still more sporty heritage and intentions. Styling references classic Fiat 124 Spider of the 1970s while underpinnings are entirely shared with the MX-5, which is no bad thing at all. Abarth adds brakes by Brembo, Garrett turbocharger, a distinctly up-market interior and suspension upgrades over both the Mazda and the Fiat sibling car. We'll have ours with the black bonnet, please.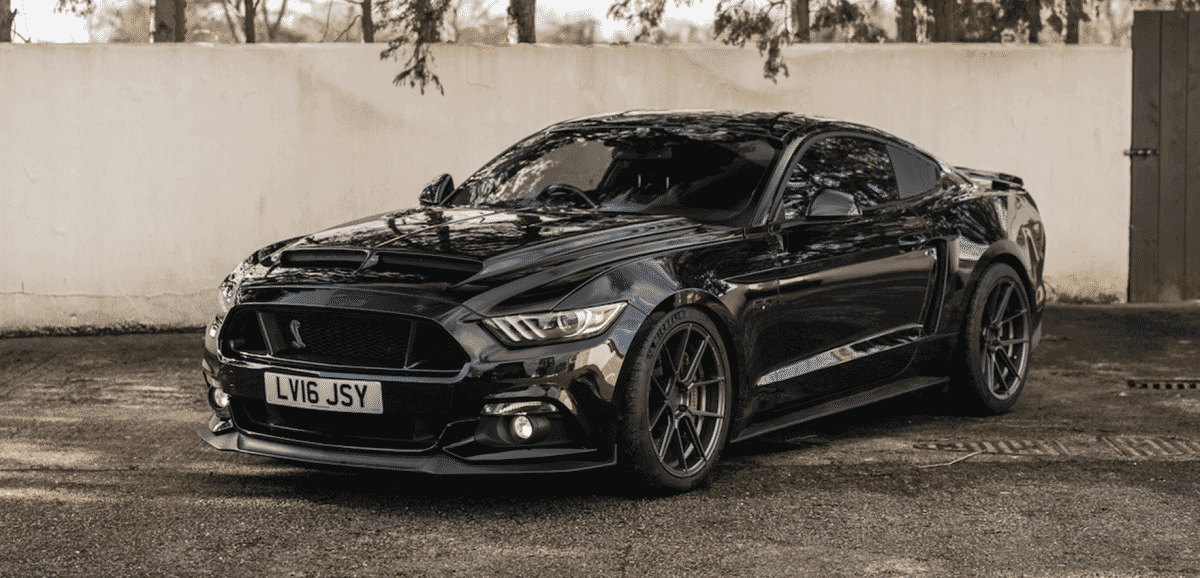 Ford Mustang GT S550 (2015 - 2021)
You're not going to get Steve McQueen's Mustang as driven in 'Bullitt' at this price point. You are going to get a five-litre V8 under the hood - Mustangs don't have bonnets - of this piece of muscle car Americana and that's what really counts, isn't it? The noise might wake the neighbours when you head out on your Sunday morning blast, however much you try to keep it down, but you'll be too busy having fun to notice their annoyance.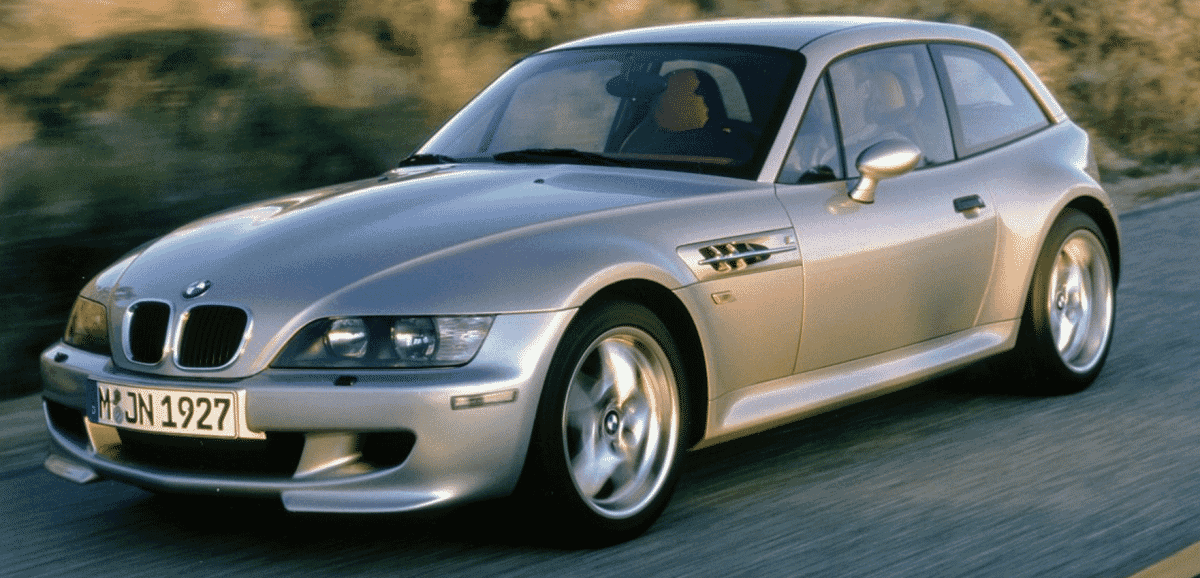 BMW Z3 (1995 - 2002)
A real bargain right now, BMW's little roadster is best had with the biggest engine you can find for true sports car thrills. Early under-powered models didn't quite match the nifty looks, so we'd go for the full fat 3.2-litre straight six which, mated to a sharp five-speed manual gearbox, will have you at 60 mph in less than six seconds. The Z3 doesn't stint on build quality, like all BMWs of its time, so it's as good to sit in as it is to look at.
Get your fix of all things automotive at The Garage.
---
---