America is the land of the Springsteen-soundtracked road trip, of the arrogance of the muscle car, of be-finned 1950s convertibles - and of the great car chase movies. It's the sheer variety of American classics that impresses: whether it's a V8 in front of you as you head down the Pacific Coast Highway to Los Angeles, the ultimate off-roader taking you on an adventure in the great American outdoors or a memorable journey in one of the two Fords that came to define US automotive history. We've added a surprise or two, as well, in our pick of the top 10 classic American cars.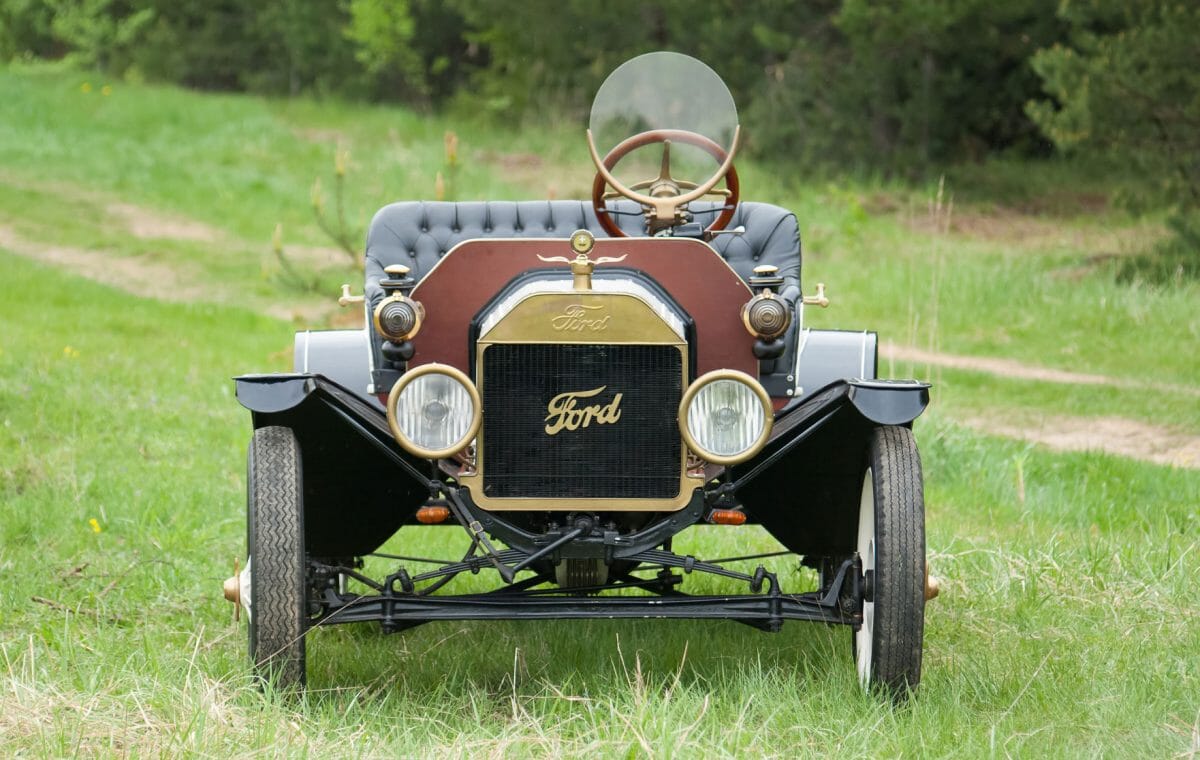 Best classic American cars
Ford Model T (1908)
The most influential car of the 20th century? Easily a contender. Henry Ford's Model T not only revolutionised mass production, in factories famously inspired by Ford's visit to a Chicago slaughterhouse of all things, but democratised car ownership in the US, too. Prices started at $300, with a wide variety of bodies available. Owners could even order spare parts from home shopping catalogues. A staggering 15 million were sold by the time production ended in 1927. Famously available in any colour, so long as it was black.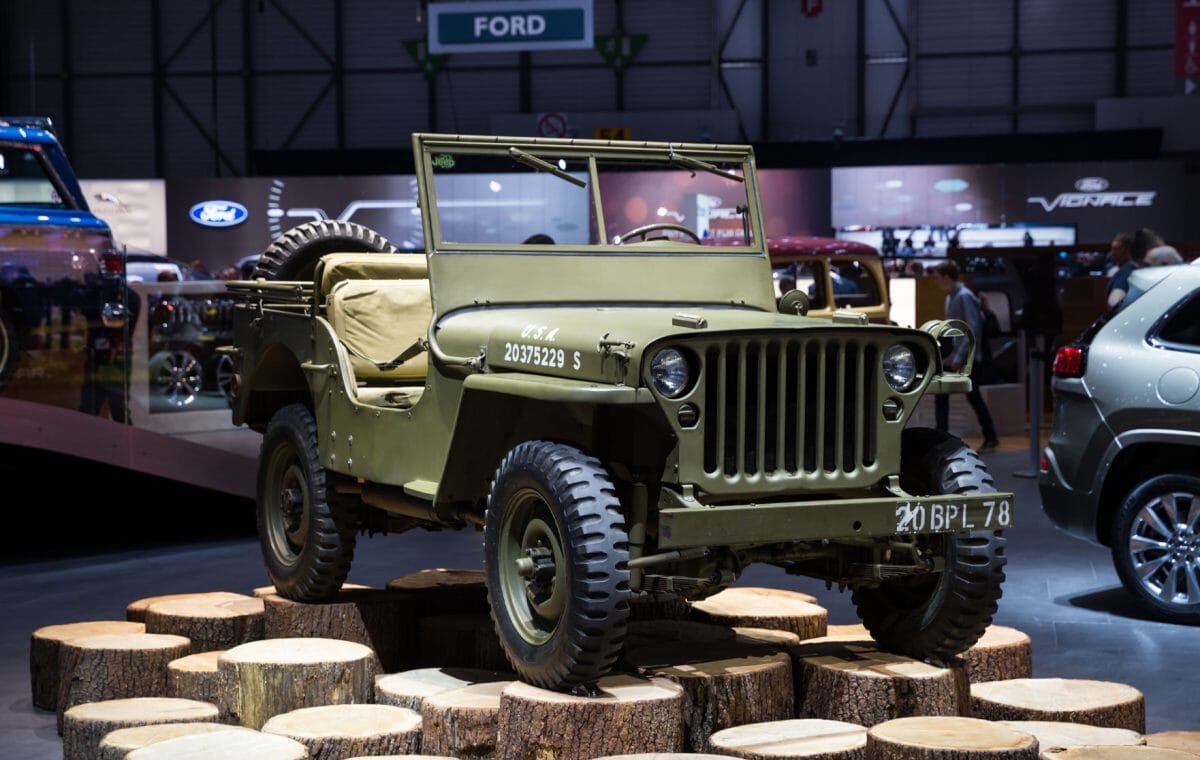 Jeep (1941)
President Eisenhower, no less, hailed the Jeep as one of the most significant pieces of American World War II equipment. Commissioned by the US military as a four wheel drive go-anywhere vehicle that could carry three soldiers, the original Jeep's silhouette is still recognisable in its successors on sale today. Front screen folded down, and original Jeeps had shovels and pick axes lashed to the sides. Ultimate utility.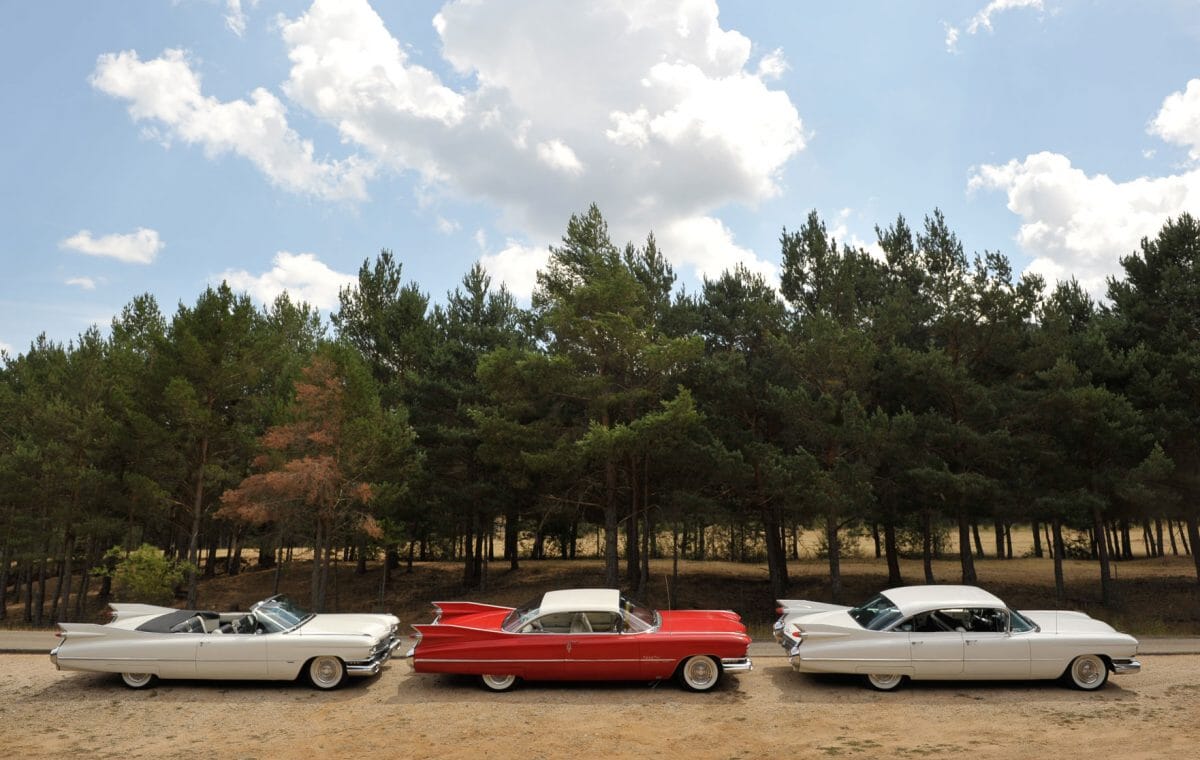 Cadillac Eldorado (1953)
The Eldorado was designed to be luxury expressed in sheet metal, aimed at the privileged few who could afford its asking price. Styling was that of the jet age, featuring refined versions of the fins that came to dominate American car design in the 1950s. Chrome was everywhere, most notably at the aggressive front end, featuring remarkable bumper "bullets", first seen on the celebrated Le Sabre show car designed by parent company General Motors. Eldorados spoke of automotive excess and 1950s optimism. Elvis Presley loved them.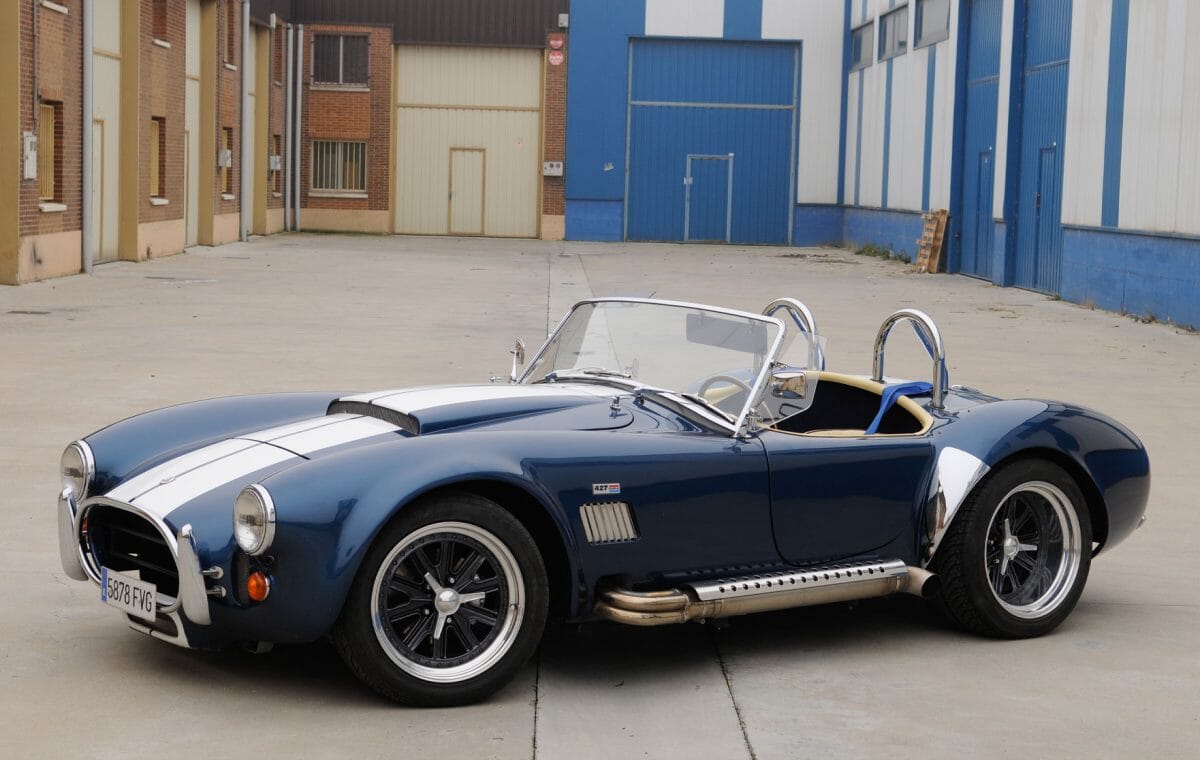 Shelby AC Cobra (1962)
The Cobra is what happens when a low-key British sports car - the AC Ace - is modified by an ambitious car-mad Texan. Caroll Shelby shoehorned a Ford V8 into special versions of the handbuilt Ace that were shipped unfinished to the Shelby workshops in California. A legend was instantly born, demanding the full attention of its driver, with a then-staggering top speed of 165 mph. Versions of the Cobra continue to be made, originals command high prices at auction.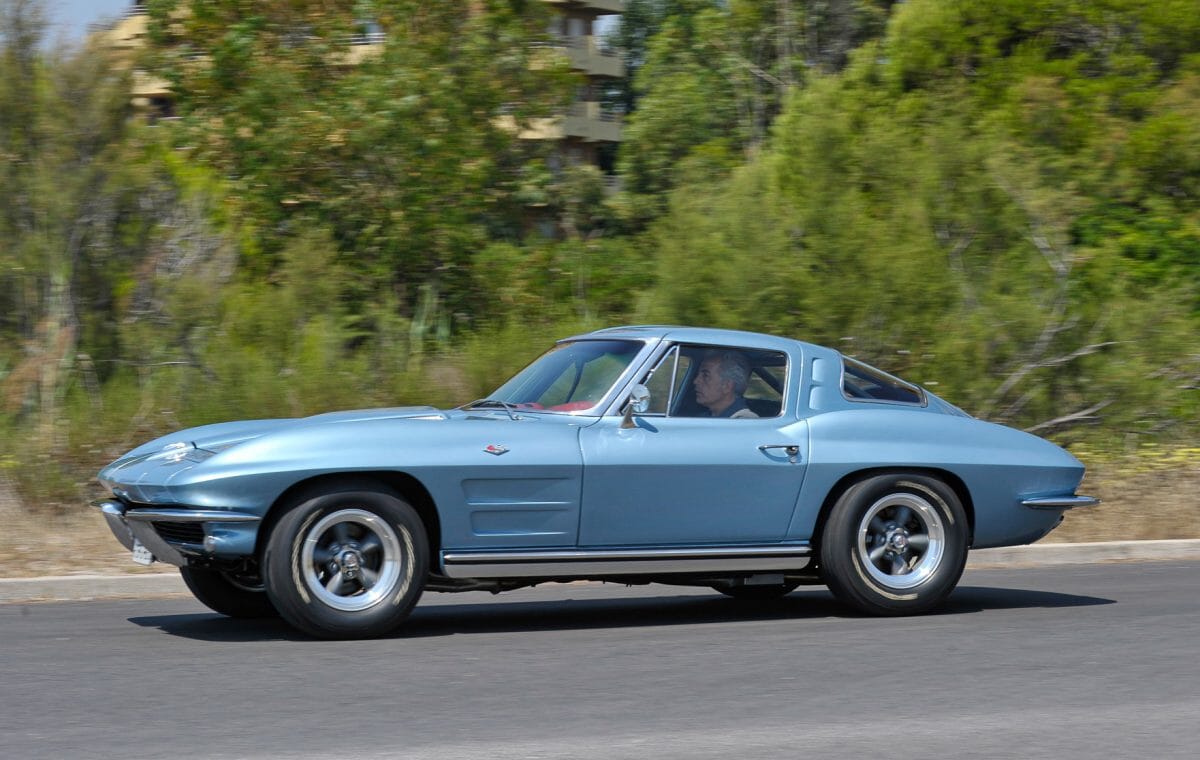 Chevrolet Corvette Sting Ray (1963)
Hugely innovative sports GT with head-turning aerodynamic styling. Radical looks with split rear screen were said to have been inspired by pre-war Bugatti Atlantic. The Sting Ray's forward-looking futurism was an instant hit in an America obsessed with the new, and it helped that the Corvette had the performance to match. Under the bonnet, behind headlights hidden in rotating housings, lurked a V8 producing 300 bhp and good for 130 mph. Nothing less than a design legend.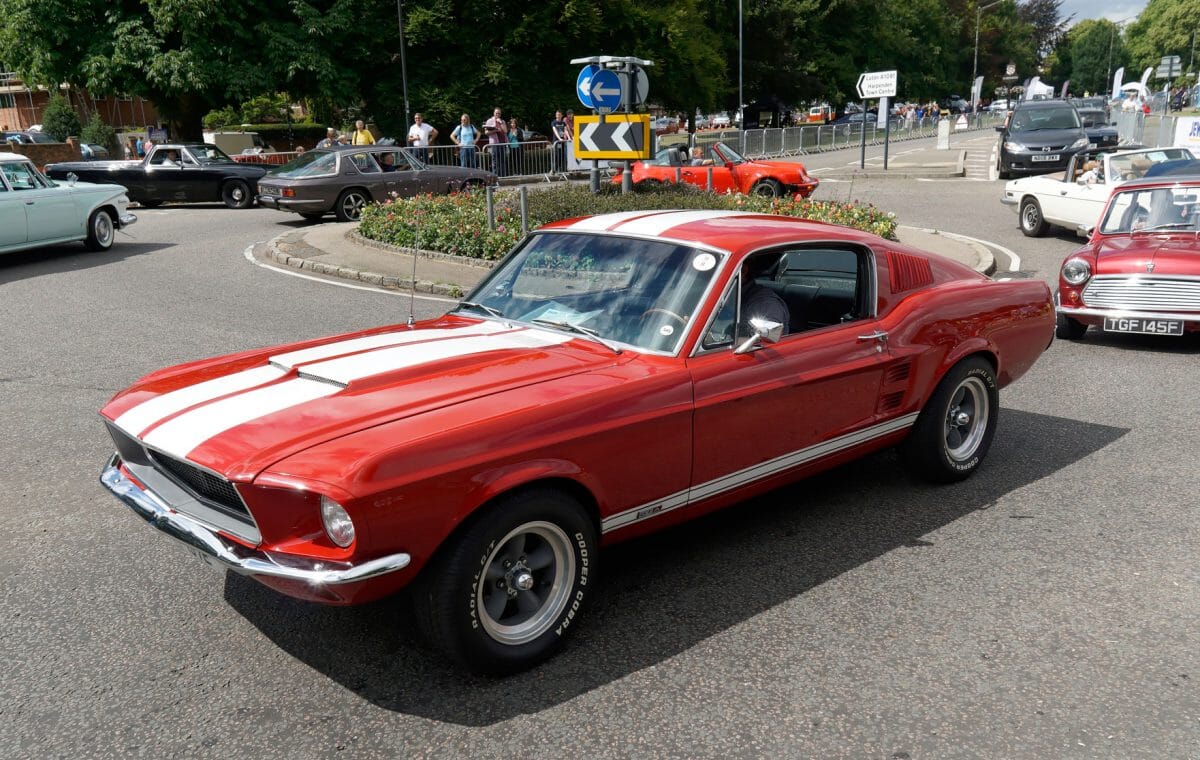 Ford Mustang (1964)
Is there an American classic more loved than the Mustang? Launched at the New York World's Fair in 1964, the Mustang instantly found its aspirational market: selling an extraordinary 500,000 in its first year alone. You could have yours as a sleek coupé or even sleeker droptop, and in either guise the marketing promised the thrills of "all-vinyl interiors" and "wall-to-wall carpeting". Immortality beckoned in 1968's 'Bullitt', as driven by Steve McQueen.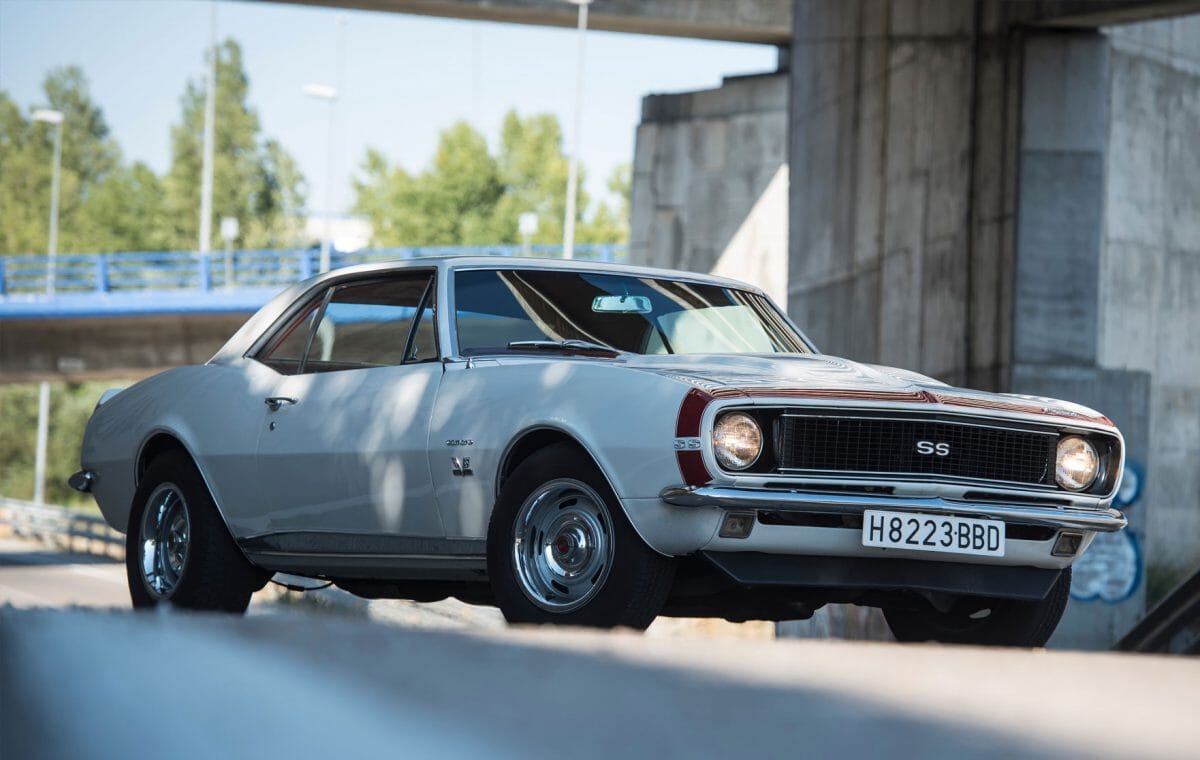 Chevrolet Camaro (1966)
In August 1966, Chevrolet bosses introduced their new muscle car as "a small, vicious animal that eats Mustangs". Buyers could choose from a straight six or Mustang-baiting V8 engine, while the luxury of a two-speed automatic transmission attracted those less keen on the "stick shift" four-speed manual. Signature sliding panels hid the headlights when not in use, giving the Camaro a still more menacing look. Eventually outsold the Mustang in 1971.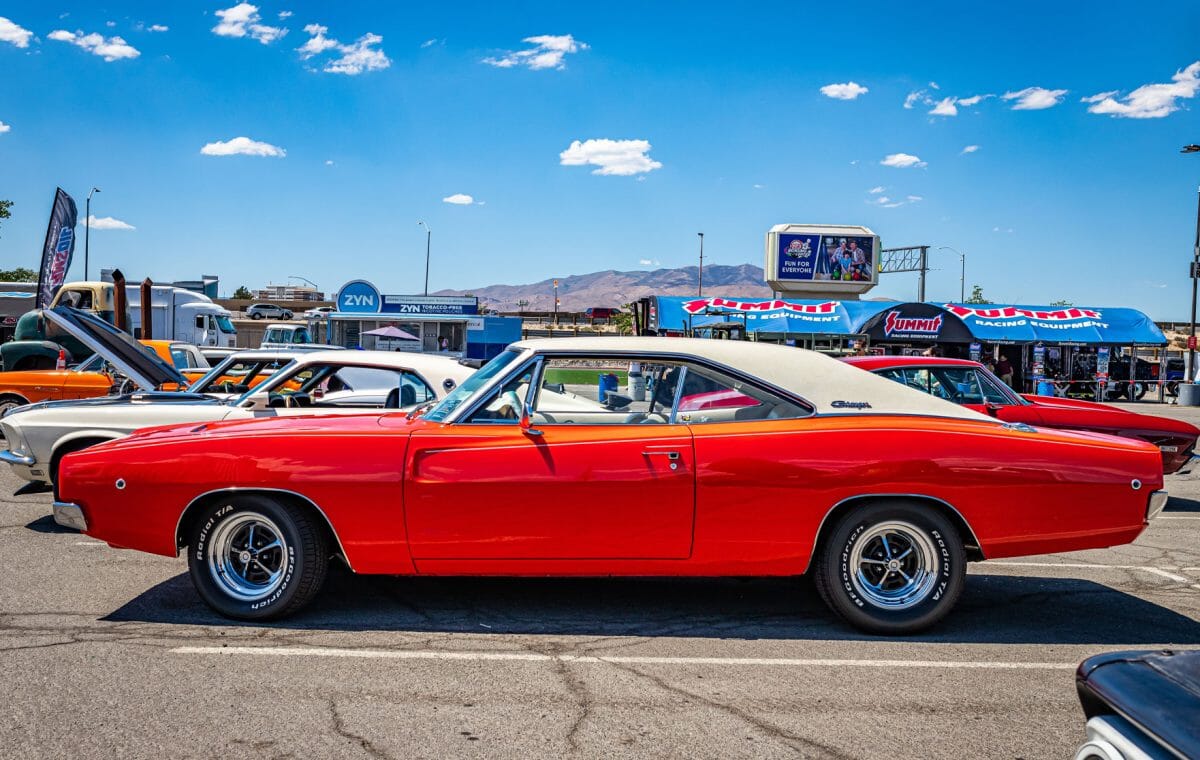 Dodge Charger (1968)
We've gone for the second generation of Dodge's big coupé here, with long lean looks that starred in the 'Dukes of Hazzard' TV series and, memorably chased by Steve McQueen's Mustang, at the 1960s cinema in 'Bullitt'. This was a true muscle car, whose then-fashionable "Coke bottle" looks were propelled, courtesy the obligatory burbling V8, to 60 mph in a Ferrari-rivalling 6.5 seconds. Wind down the side windows for a pillarless look.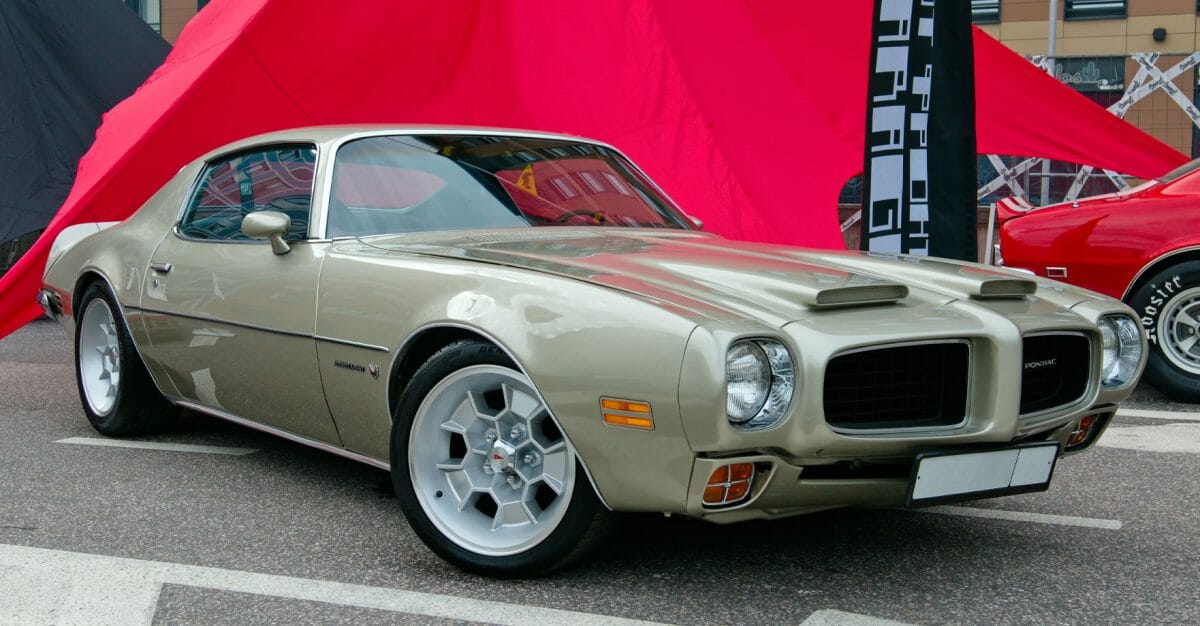 Pontiac Firebird Trans Am (1970)
Designed to impress at first glance, Pontiac's second generation Trans Am boasted an attention-grabbing snout, topped by the firebird of this coupé's name. In-house stylist Bill Porter regarded it as the finest design of a stellar career, with a functional bonnet scoop expressing the Trans Am's more than ample power. An elegant machined dashboard faced the driver, who had a padded three-spoke steering wheel to hang on to as the Trans Am raced to 60 mph in a frankly remarkable five seconds.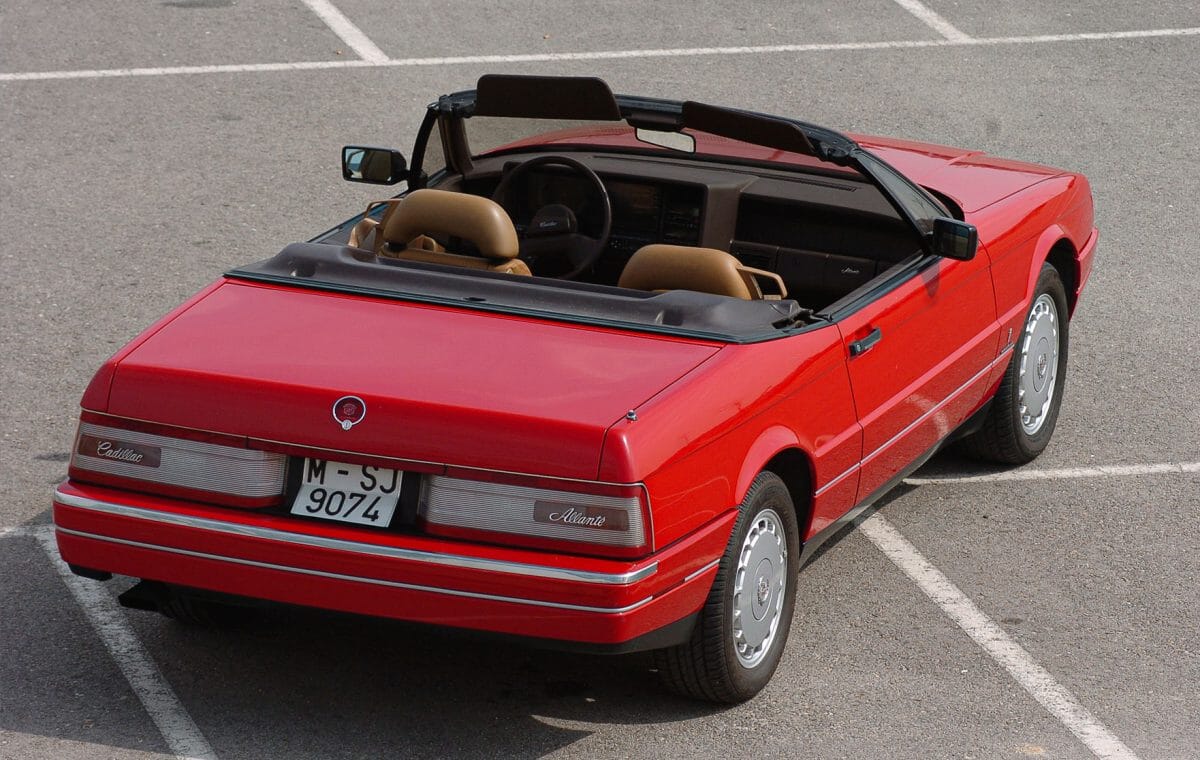 Cadillac Allanté (1987)
Our wild card in our list of American classic cars is this unlikely Cadillac, with refined design by Italy's Pininfarina, better known for its work with Ferrari. The Italian styling house also took care of manufacturing the bodies, which were then air-freighted to Detroit for final manufacture, transported in customised Boeing 747s in an operation that Cadillac dubbed "The Allanté Air Bridge". Naturally this proved ruinously expensive, reflected in the asking price for these lavishly-appointed 140 mph convertibles, which now have a devoted fan base.
Get your fix of all things automotive at The Garage.
---
---