Stars in your eyes, rubber stripes on the road. The US is the land of big is better, the home of the trans-continental road trip, the place where more means more, much more. America's best supercars adopt that ethos, and then some. Niche marques aim to challenge the best that Ferrari can offer, heritage brands offer halo models that are more unhinged than their everyday models would have you believe - and then there's the all-electric saloon that would leave the average Lambo standing. Stand by for your next Interstate adventure as we unveil our 6 best American supercars.
Best American supercars in 2023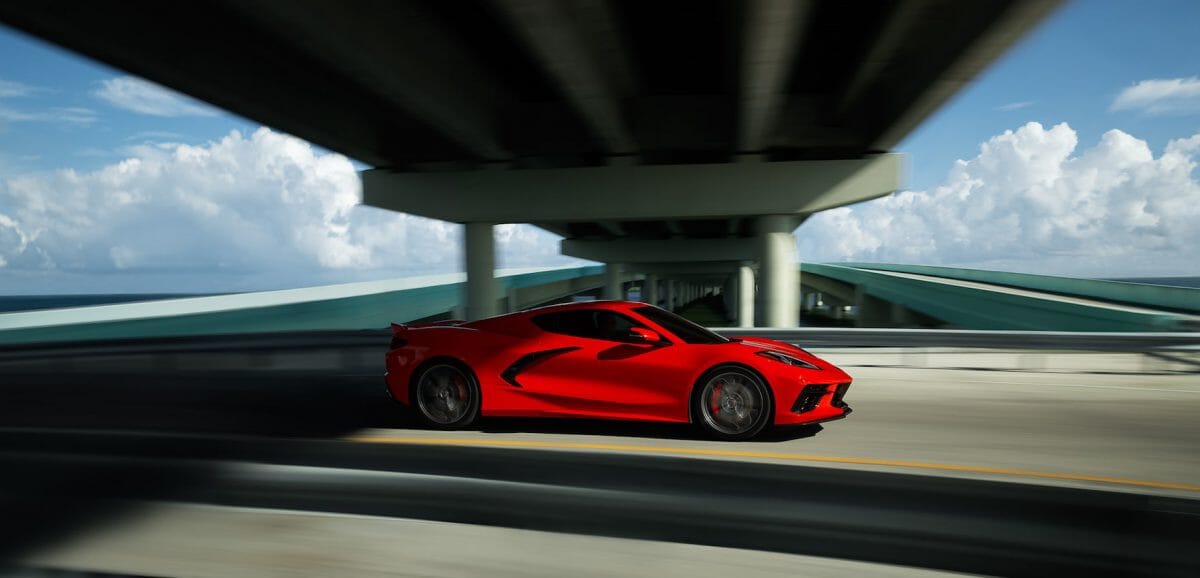 Chevrolet Corvette C8
Looks like a Ferrari, sounds like a Ferrari, but made in Kentucky rather than Maranello. The eighth generation of one of America's favourite sports cars is a revolution: the first mid-engined Corvette since the original in 1953. A full-throated V8 is mounted behind the driver and powers the C8 to 60 mph in less than four seconds, on its way to a 184 mph top speed. Chevrolet want their latest Corvette to be easy to live with so there's even enough luggage space for your weekend away. Oh, and did we mention that it's half the price of a Ferrari?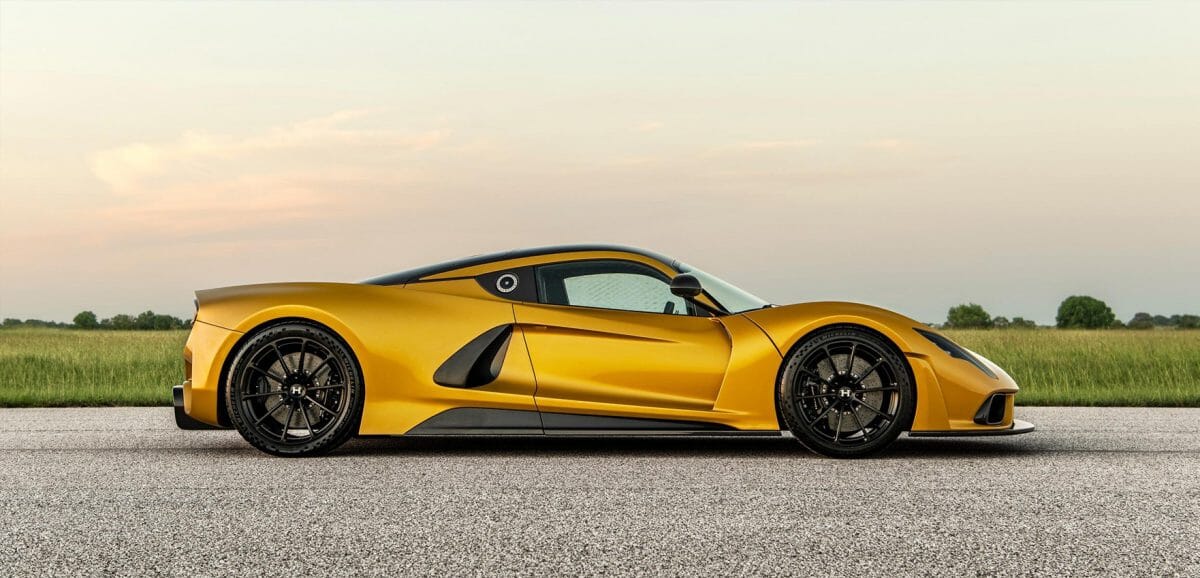 Hennessey Venom F5
Fastest road car on the planet? Quite probably: the F5 has an officially quoted top speed of more than 300 mph, with 186 mph coming up, says Texas-based Hennessey, in a mind-bending 8.4 seconds. The screaming mid-mounted 6.6 litre V8 produces 1,817 bhp or almost twice the power the average Bugatti Veyron driver has at their disposal. Carbon fibre is used extensively in construction, eye-catching looks are for maximum aerodynamics and cooling, a convertible is now available for the brave and for those who have more than £1.3-m to spend. Wow.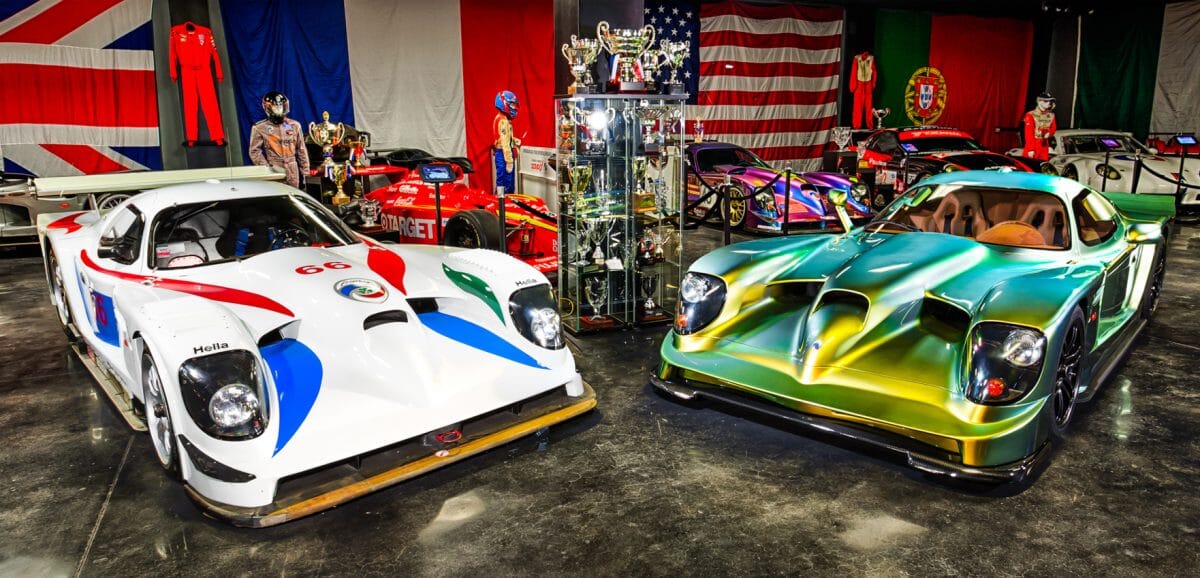 Panoz GTR-1
A Le Mans racer for the road. Panoz pride themselves on returning a front-engined challenger to the famous 24-Hour race. The GTR-1 is the brutal road-going equivalent, available to special order. You'll certainly stand out: the 6.0-litre V8 is front mid-mounted, as unique among current supercars as it was at Le Mans. And, just as on the racing version, all carbon fibre body panels are easily removable to reveal the race-ready carbon structure underneath. Specify your own creature comforts, or perhaps do without, the better to enjoy the intoxicating noise of that engine in front of you.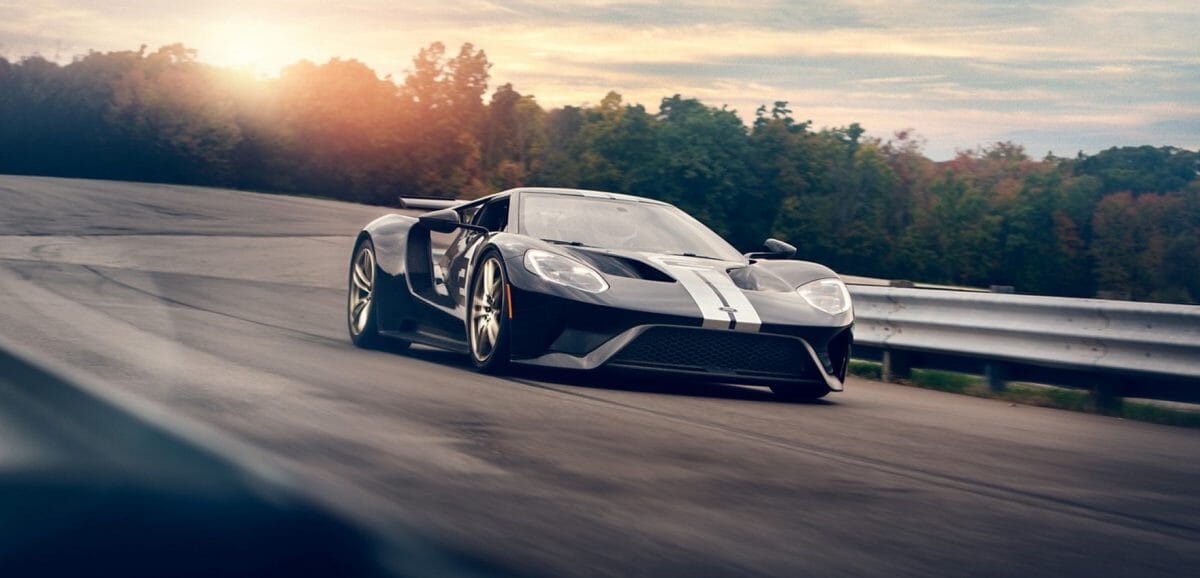 Ford GT
Latest jaw-dropper to carry the name that conquered Le Mans in the 1960s, and the fastest to date. Introduced in 2018, this third generation of Ford GT has wild looks dictated by class-leading aerodynamics and is powered by a 600 bhp V6 engine, good enough to win its class at Le Mans on Ford's return in 2019. Road version will require the more experienced of technicians at your local Ford dealer, butterfly doors are perfect for impressing the neighbours, less perfect for a low-roofed garage. Pricetag of around £450,000 would buy you 20 Ford Fiestas, but where's the fun in that?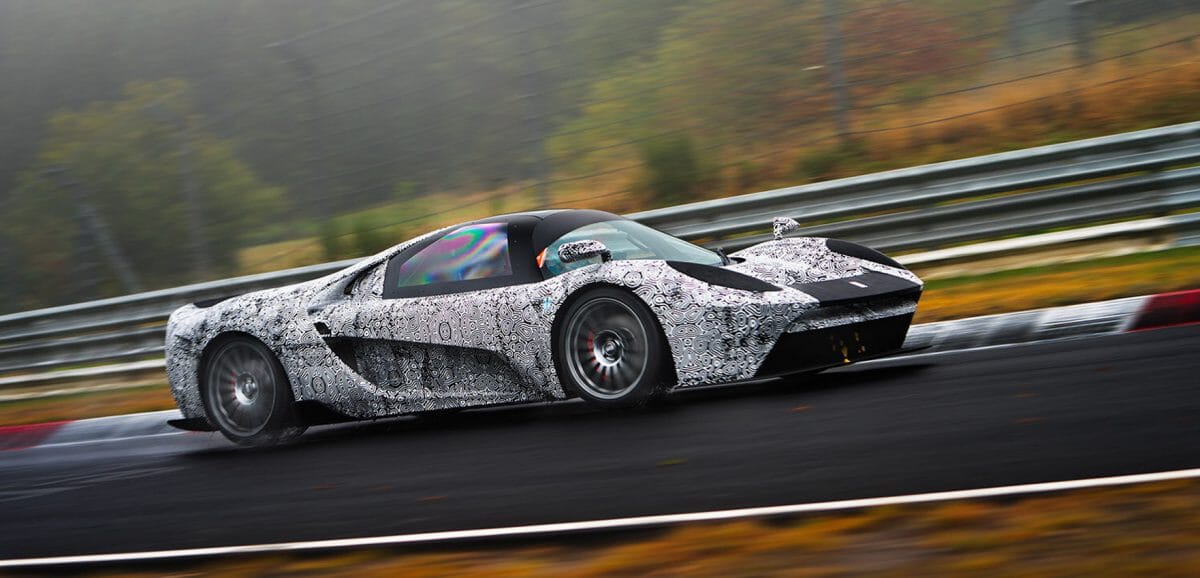 Scuderia Cameron Glickenhaus SCG 004S
Jim Glickenhaus is the car collector and movie producer who decided to take on Le Mans with his own brand of 24-hour racer. He's yet to win but has put up a surprisingly effective challenge to factory-backed entries and now offers road-goers the full Glickenhaus experience with the handbuilt-in-Connecticut SCG 004S. Three abreast seating - the driver is central - recalls the McLaren F1, while the supercharged V8 behind you and your two intrepid passengers means thrills will hardly be lacking.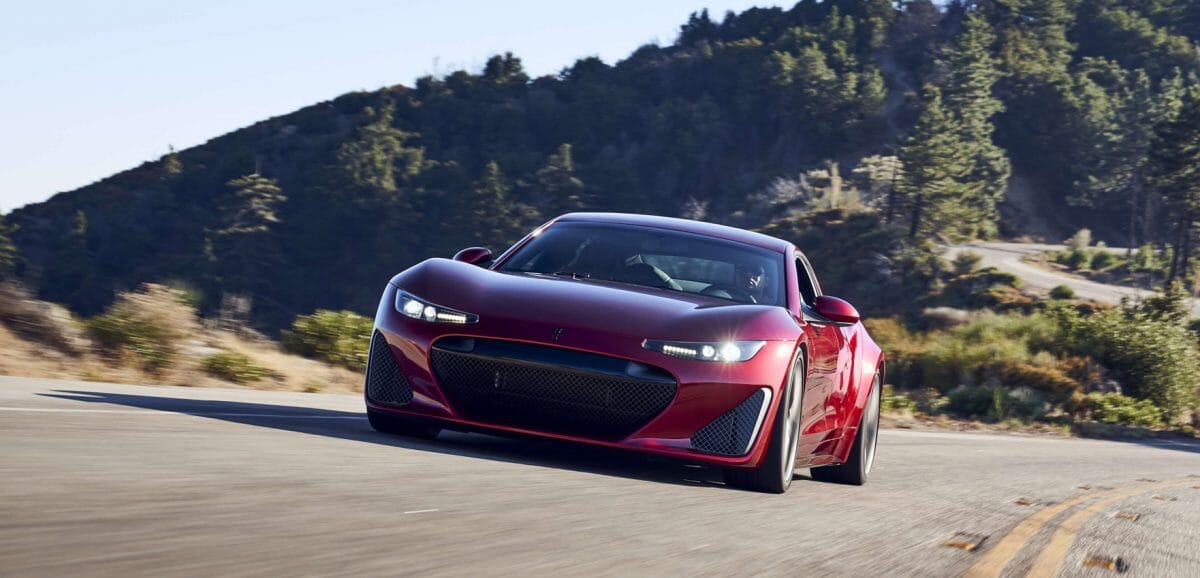 Drako GTE
If you need to carry four in your next American supercar, and would prefer all-electric power, ambitious Californian start-up Drako has this stunning suggestion. The GTE may be a saloon but it's no slouch: four electric motors, one for each wheel, produce a total of 1,200 bhp, propelling this aggressively-styled machine to 206 mph, which is rather more than the average suburban four-door can achieve. Interiors are in leather and alcantara and can - provided you have in excess of £1-m to spend - be specified to your requirements.
Get your fix of all things automotive at The Garage.
---
---