Carbon fibre is the Formula One technology that's now available for your next road car. Just so long as that road car is a little more expensive than a hatchback, that is. Carbon fibre construction came to dominate Formula One in the 1980s and has done so ever since, the distinctive weave of this remarkable material easily visible on exposed parts of chassis and body panels. Reasons are simple: it's super-tough and super-light, protecting racing drivers and making their rides just that much faster. Supercar makers took note, and today carbon fibre is the material of choice for much of their high end machinery. It's expensive, but then so is your next hypercar. Here are our top picks of carbon fibre cars: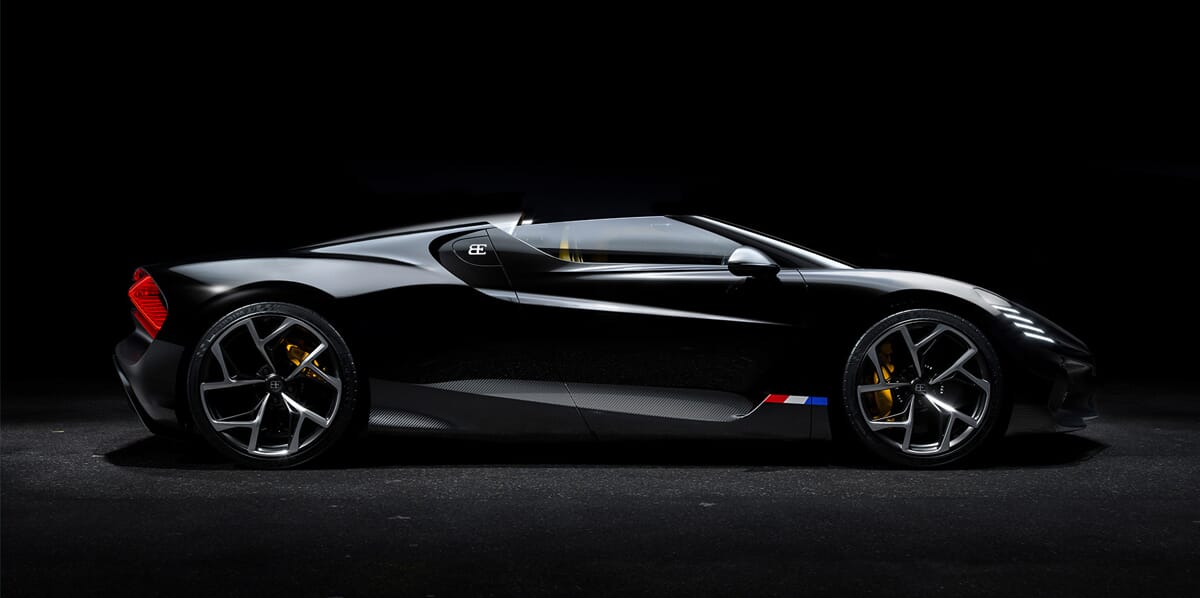 10 best carbon fibre cars
Bugatti W16 Mistral
Last hurrah for Bugatti's remarkable W16 engine is in the equally remarkable Mistral, with monocoque and body panels all in carbon fibre, as you'd expect from a mega-roadster with a price tag of £4m. Just 99 are to be made, so little or no chance of seeing another as you terrify the neighbours by firing it up on the way to the corner shop for some milk. You'll get there quite quickly too, since the projected top speed is a barely believable 260 mph, which will make the Mistral the fastest Bugatti yet.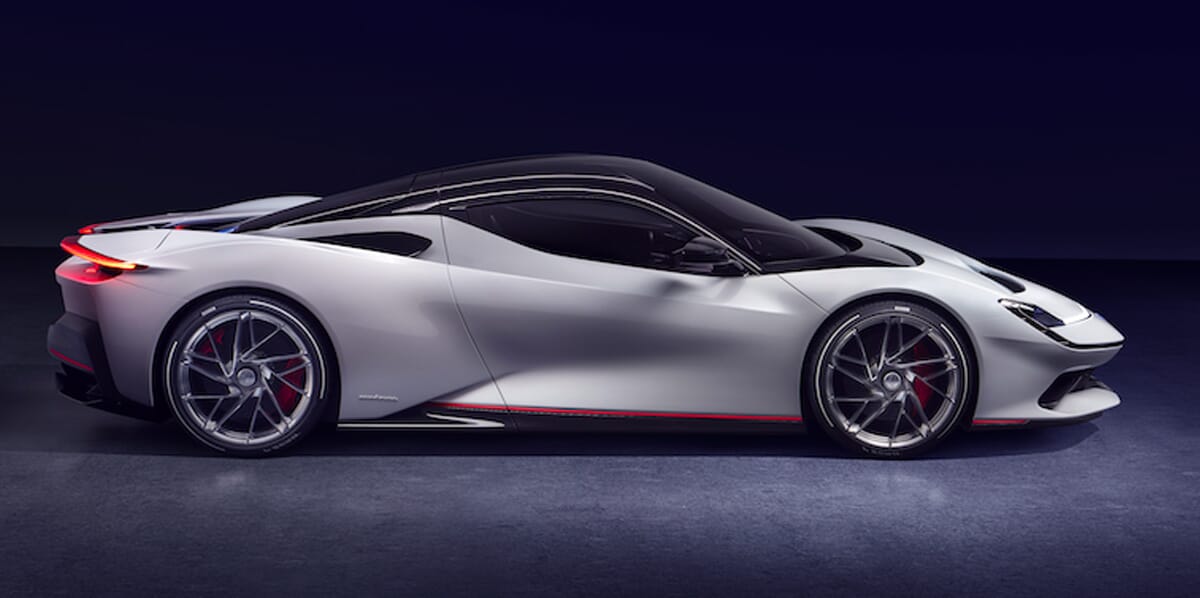 Pininfarina Battista
Carbon fibre forms the heart of Pininfarina's sleek Battista, the first time this storied Italian coachbuilder, best known for work with Ferrari, has attached its own name to one of its creations. And what a creation the Battista is: with all-electric power propelling your next hypercar to 190 mph in just 10 seconds and a top speed of 220 mph, already achieved on track. Pininfarina says weight saved by carbon fibre makes the Battista feel like an everyday GT to drive. Sign us up.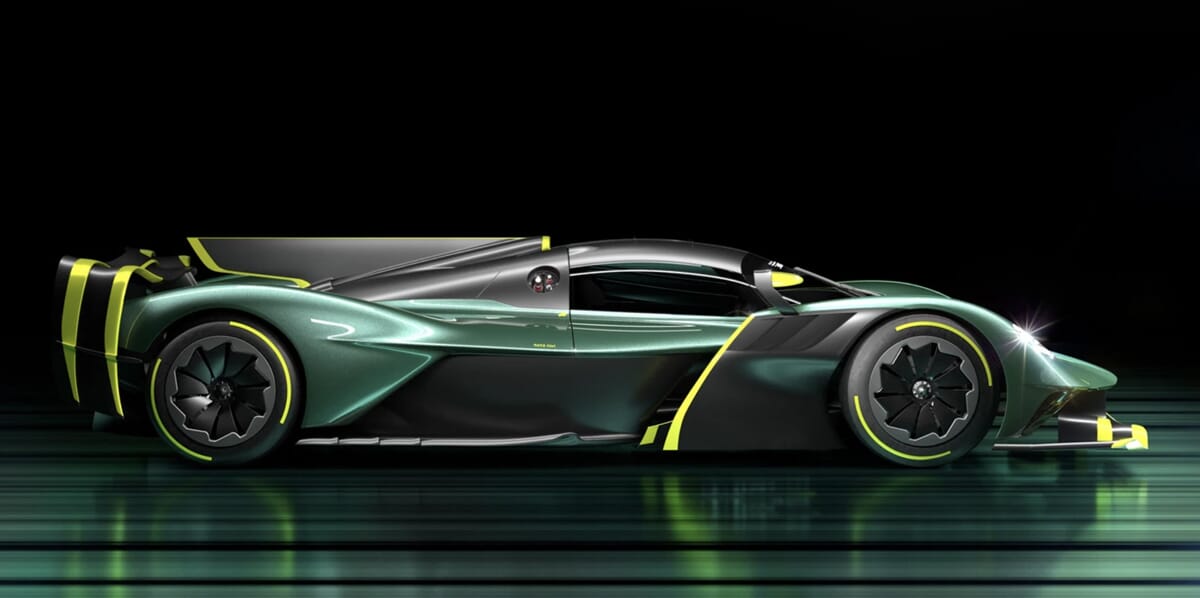 Aston Martin Valkyrie
An Aston like you've never seen before. The Valkyrie's highly individual shape is sculpted from carbon fibre, with the Aston Martin badge and a version of the famous grille the only recognisable link to the company's more familiar GT models. Concept was to build a road car with Formula One credentials, hence the involvement of  F1 engineers from Red Bull Racing - and carbon fibre throughout. Power from an electrically-boosted V12 is so brutal that, as Aston Martin themselves put it, "any faster and it would fly".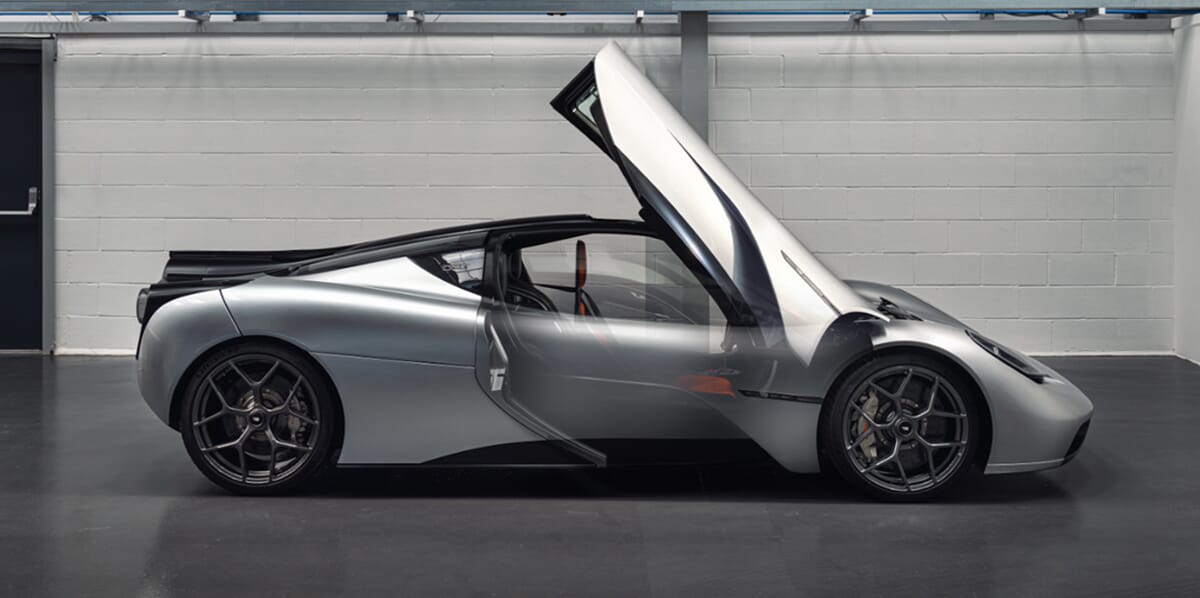 Gordon Murray Automotive T50
A central driver's seat - just like on Gordon Murray's era-defining McLaren F1 supercar - sets the V12-engined T50 apart from its peers. That and a design that doesn't need to shout about its potential speed with unneccessary wings and flaps. True, it has gullwing doors,  a luxury minimalist interior and a fan at the back to help suck it to the road, but an attention-seeking hyperactive design this is not. Oh, and did we mention it's all carbon fibre?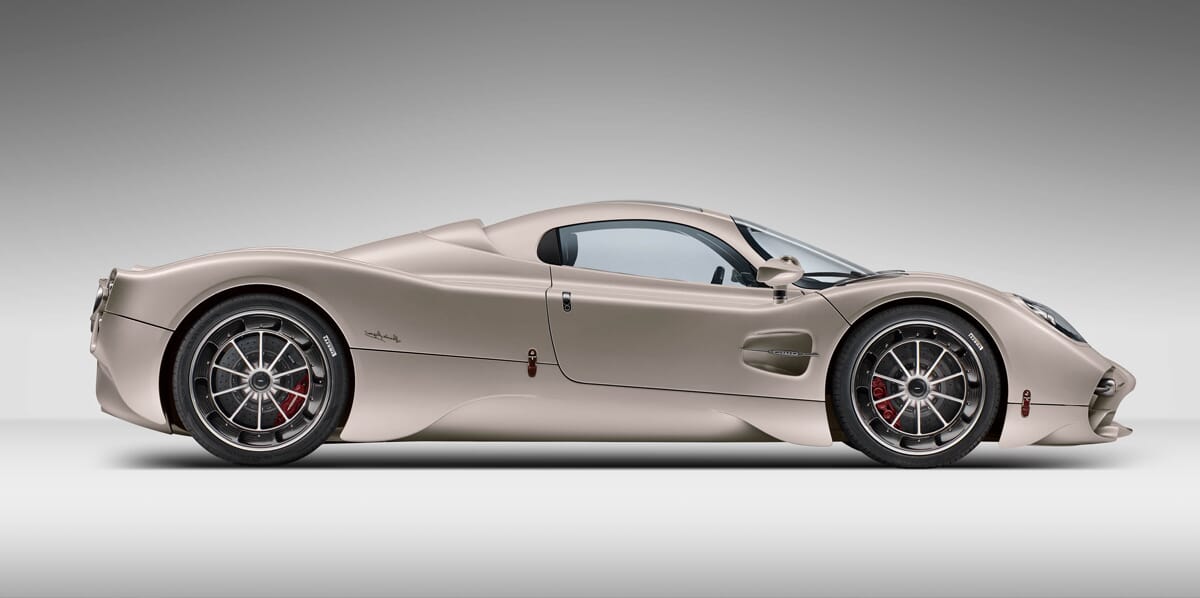 Pagani Utopia
Latest from Horacio Pagani's studio is surprisingly without the extraneous aerodynamic bits and pieces that have been the hallmark of previous Pagani models. Simplicity and elegance were said to be at the heart of a six-year design process in which even the pre-production moulds were in carbon fibre. A new still lighter iteration of carbon fibre is used in production, meaning that the V12 behind you - without any electric power, Pagani pointedly say - has even less weight to propel. Interior is as jaw-dropping as ever.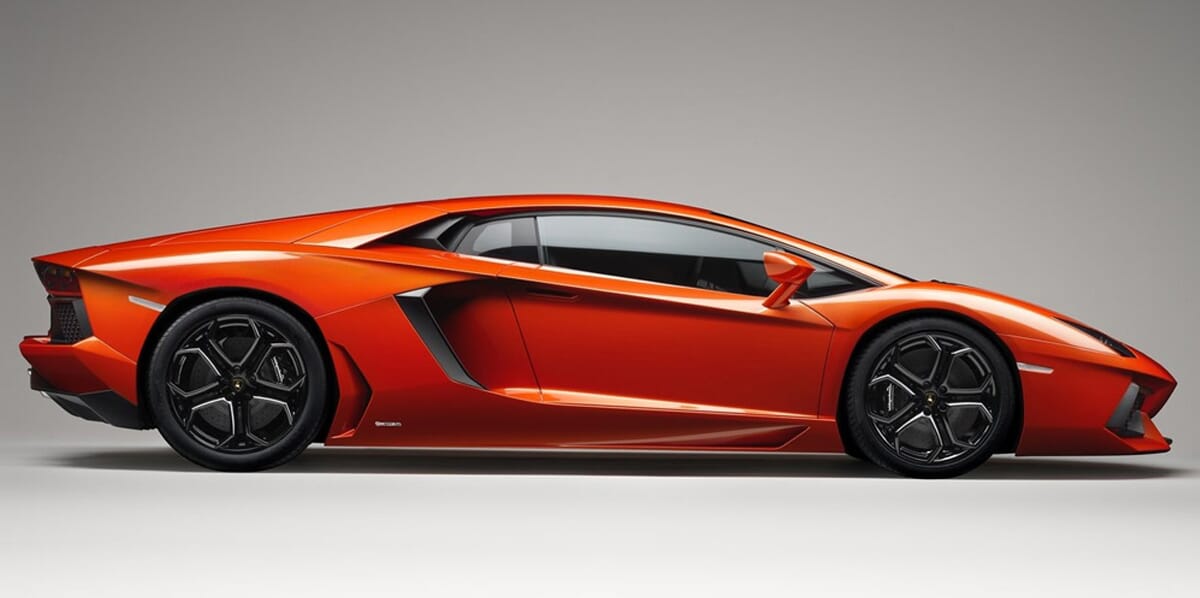 Lamborghini Aventador
Last, Lamborghini insist, of the long line of rip-rorting V12 Lambos before more environmentally-friendly models glide in, the Aventador makes few compromises on its way to attention-grabbing arrival and superfast departure. Just make sure your garage has enough space for the dihedral doors to elevate upwards before hitting the roof. They're carbon fibre, of course, like the rest of this magnificently oh-so-Lamborghini piece of Italian supercar design, and we'll have ours in neon green, please.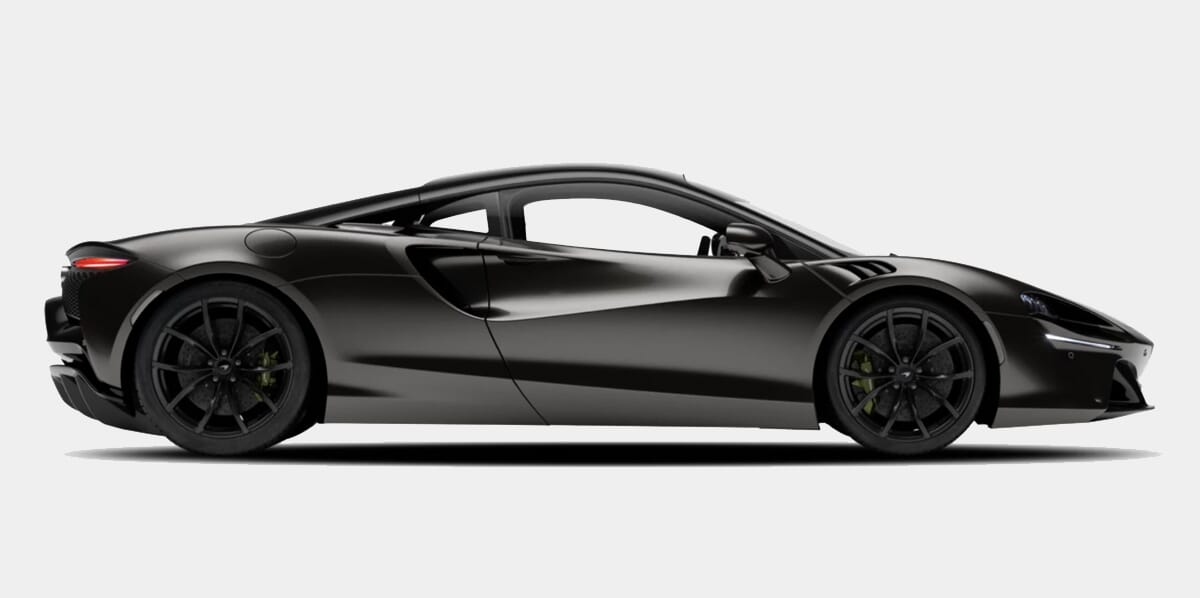 McLaren Artura
McLaren were the first team to use carbon fibre in Formula One, with the radical MP4/1 more than 40 years ago, so they've no doubt learned a thing or two about it since then. The new Artura from McLaren's Automotive division might extensively use carbon fibre in construction, but this is a supercar that's designed to be everything a Formula One car isn't: practical, relatively discreet and not dependent on its own team of dedicated mechanics to keep it on the road. A genuine daily driver of a supercar.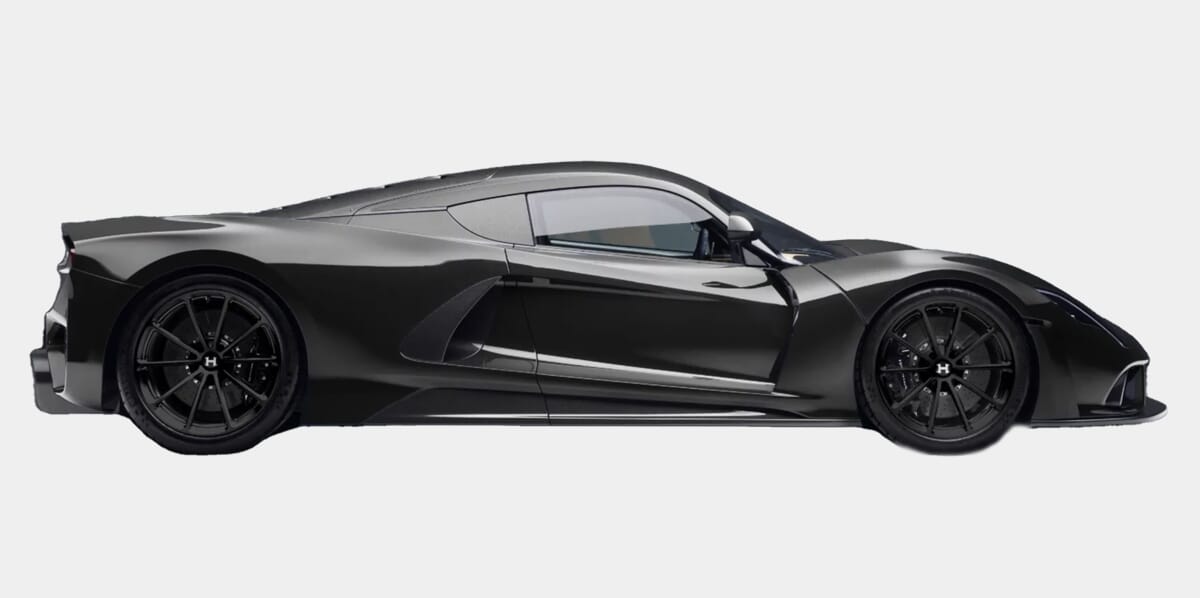 Hennessey Venom V5
Hand-built in Texas, where there's no such thing as too much, the Venom V5 styles itself around aircraft aesthetics - the carbon fibre steering wheel could just as easily be in the cockpit of your Lear Jet - and the sheer punch of a bespoke 1800 bhp 6.6-litre V8. You'll see carbon fibre not just on that steering control but throughout, from seats to interior trim, from chassis to all body panels. Hennessey say their Venom is  "an elegant model of beauty and beast". Quite the American fairy tale.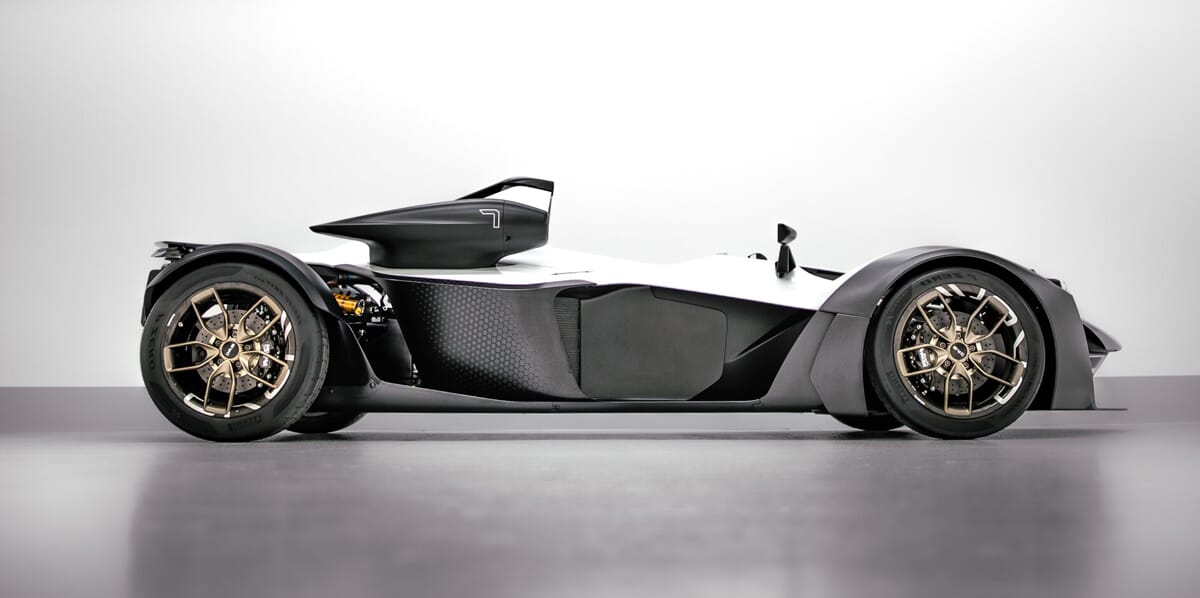 BAC Mono
Get yourself a crash helmet and settle into the single seat of the BAC Mono, a car for the selfish, rather than for the family. BAC are a tiny British company that's proud of its record in innovation - using carbon fibre enhanced with graphene for every panel around you, and a carbon-composite for the wheels. Result is that the Ford-derived four cylinder engine is quite enough to get you and the Mono to 60 mph in less than three seconds, and on to 170 mph, if you're brave enough.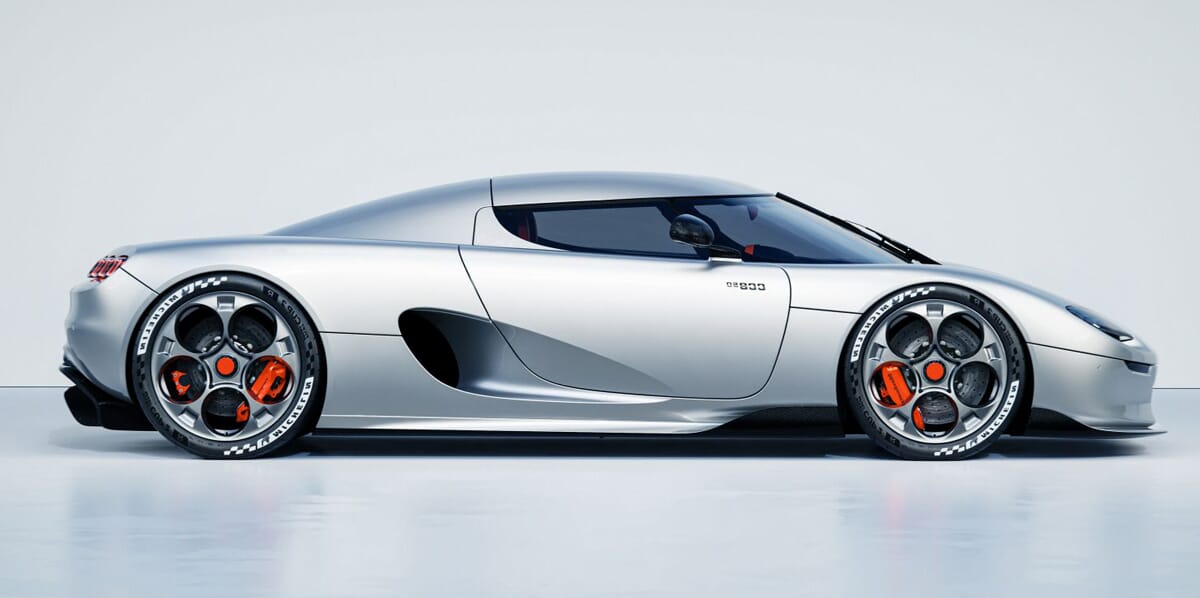 Koenigsegg CC850 
Latest from the frankly crazy Swedes at Koenigsegg is the CC850, released to mark the company's 20th and visionary founder Christian von Koenigsegg's 50th birthday. Result is a shape deliberately designed to recall the first Koenigsegg, the CC8S, which means it's like nothing else on the road. Plush leather and lashings of carbon fibre mark a deliberately analogue-feeling interior, complete with manual transmission and open-gate shifter - and need we say construction uses carbon fibre? Thought not.
Get your fix of all things automotive at The Garage.
---
---