There are few marques more quintessentially British than Aston Martin. This is the under-stated badge found on the bonnet of great sports cars driven not only by the world's most famous fictional spy but of real life royalty, too. More than that, Aston Martin has led the way in both innovative lightweight design and on track. And did we mention the jaw-dropping four-door limousine that pioneered electronic systems back in the 1970s? And the one-off supercar that had the measure of Lamborghini? Stand by for our pick of the top 9 classic Aston Martins. You might have to sell your house - several houses, in some cases - to buy one, but who needs sleep when there's an Aston to drive?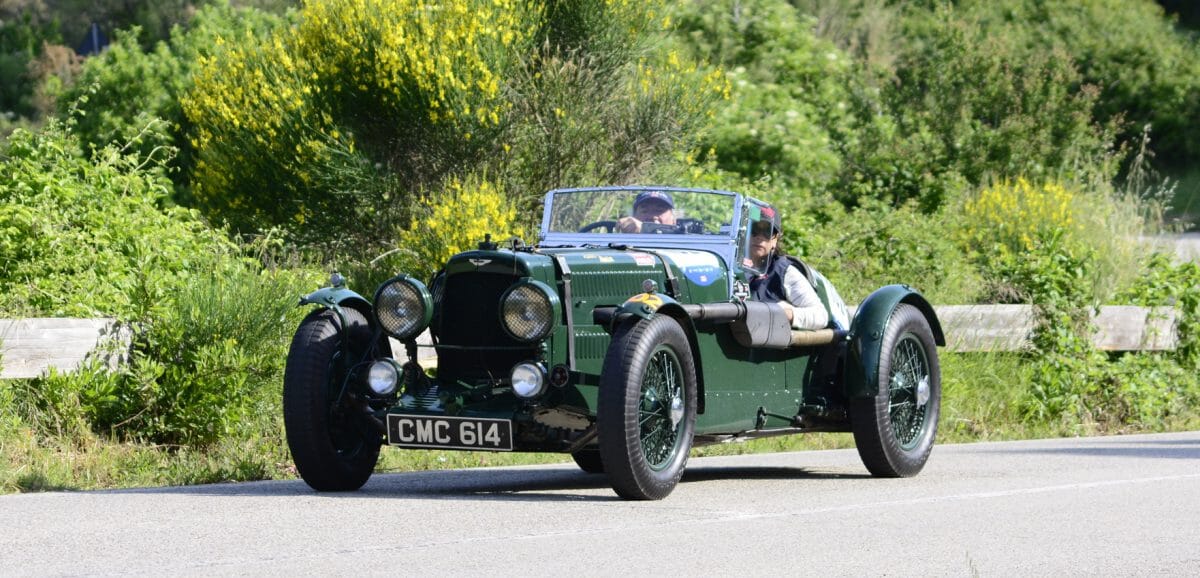 Best classic Aston Martins of all time
Aston Martin Ulster (1934)
Buy one of these and you'll be in good company. Noted car buff Nick Mason, drummer with Pink Floyd, likes them so much that he reportedly has three. The Ulster was designed to be driven to a race track, win, and drive you home afterwards, all at speeds topping a then-remarkable 100 mph. Competed with some success at Le Mans, too. Cost new was a steep-at-the-time £750: no Aston Martin has ever been cheap. You'll need a little more today, though. Just 24 were made and prices top £1m.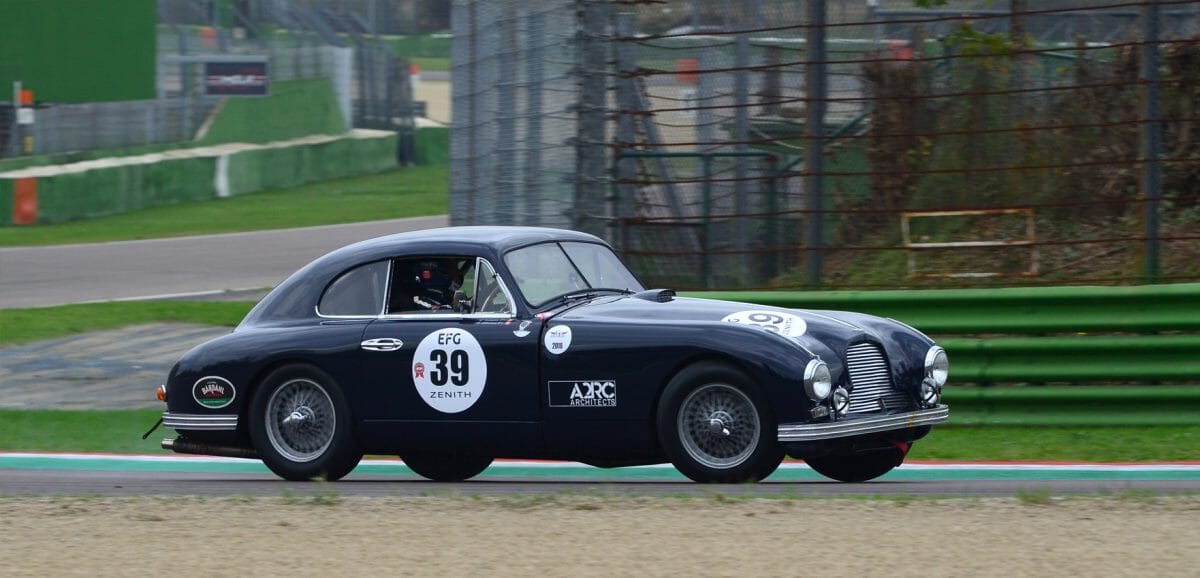 Aston Martin DB2 (1950)
Regarded as the true precursor to contemporary grand touring Aston Martins, the classic DB2 coupé was the first to carry the initials of tractor maker David Brown who bought the company after seeing an advertisement in The Times offering a "High Class Motor Business" for sale. Under the DB2's sleek bonnet was a powerful 2.5-litre engine designed by W O Bentley, giving the DB2 doubly distinguished heritage. Around £200,000 buys a good one.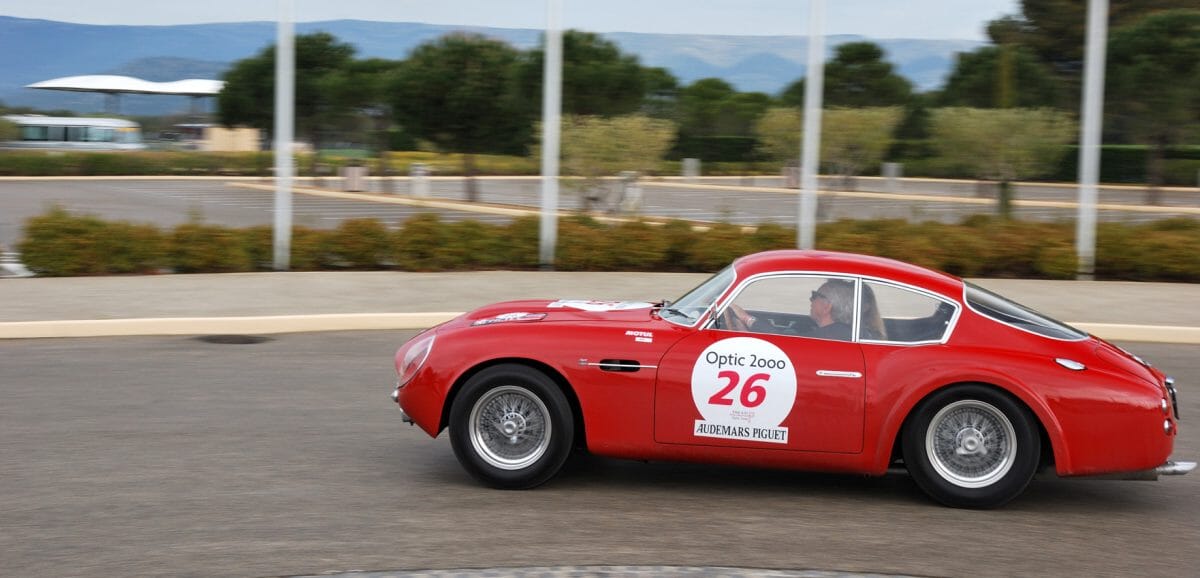 Aston Martin DB4 GT Zagato (1961/2019)
Slippery lines of this hugely desirable Aston came from the pen of Italian coachbuilders Zagato, aimed squarely at continuing to beat arch rivals Ferrari on track. Resulting design remains striking - and surprisingly contemporary - well over half a century later. There's clout as well as class: with a respectable 314 bhp at the driver's disposal. If you're keen on a newer one, Aston has made 19 so-called "Continuation" examples, priced at a nifty £6m each.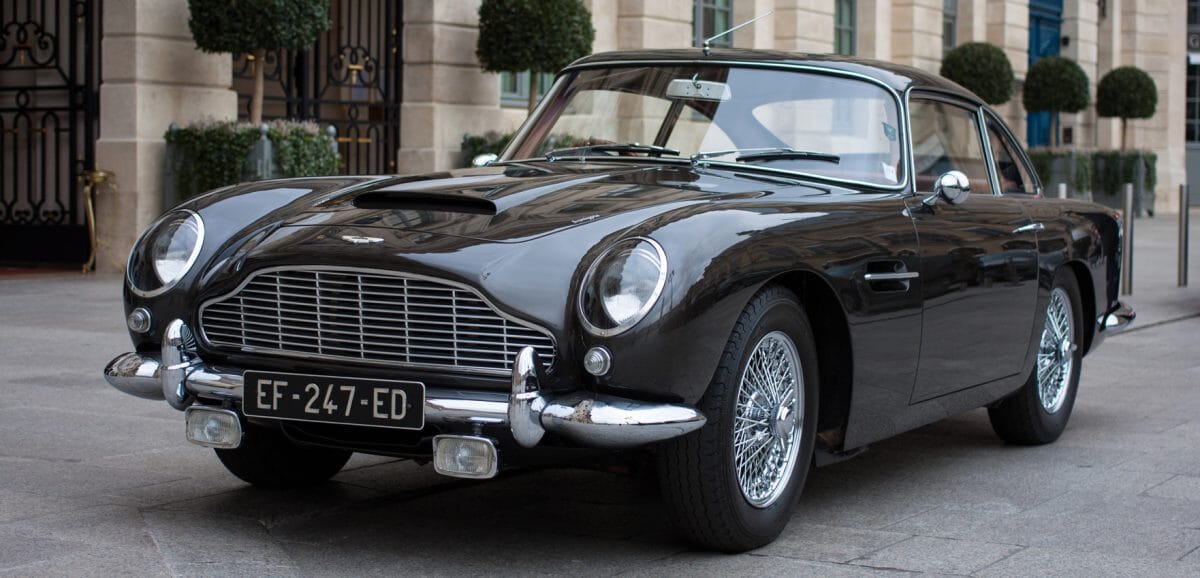 Aston Martin DB5 (1963)
The Aston Martin that everyone knows about. When Sean Connery as James Bond drove a DB5 in 'Goldfinger', an automotive legend was born on the big screen. Luckily, it's a pretty decent car, too. Elegant lines are courtesy Carrozzeria Touring Superleggera of Milan, and Aston used Touring's patented lightweight system of hand-beated aluminium over a framework of tubes in the DB5's construction. Six cylinder engine offered Bond - and others - a top speed of 145 mph. There are few better ways of spending £700,000.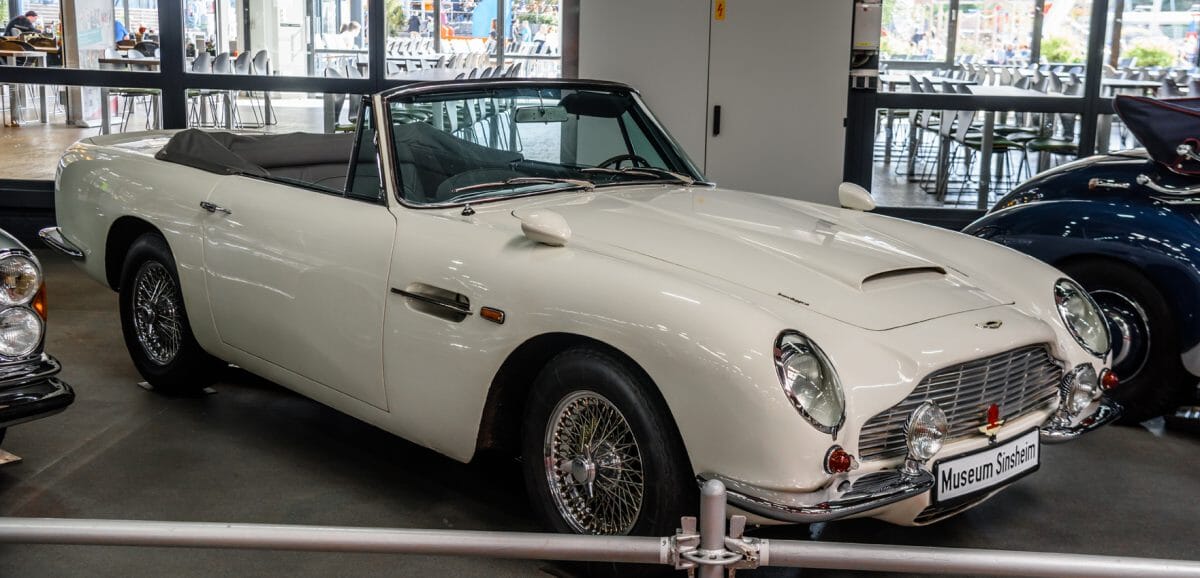 Aston Martin DB6 Volante (1966)
Swept-up, aerodynamic tail marks out the DB6, here in a drop-top version - "Volante" being Aston Martin-speak for "convertible" - that remains a favourite of King Charles III, who owns a DB6 Volante converted to run on bio-ethanol, originally a 21st birthday gift from his mother. Aston Martin luxury is well up to royal standards: featuring as much leather as the average gentleman's club. Aston Martin describe the DB6 as "a popular first Aston Martin; relatively inexpensive". Half a million should do it.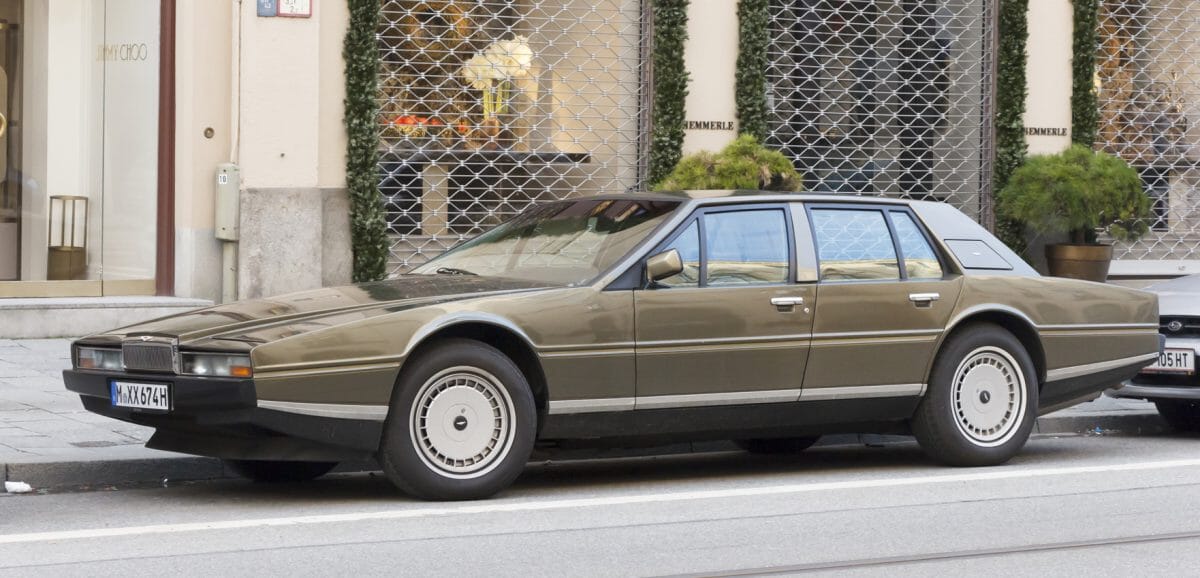 Aston Martin Lagonda (1976)
Still a show-stopper today, the huge four-door Aston Martin Lagonda caused even the most refined of jaws to drop when first shown at the 1974 London Motor Show. Orders flooded in for this remarkable four-door express, boasting the latest in electronics and designed by futurist William Towns. Trouble in putting the Lagonda and its pioneering systems into production meant no customer cars were delivered for two years. Buy one for £120,000 and budget for your own personal Lagonda mechanic.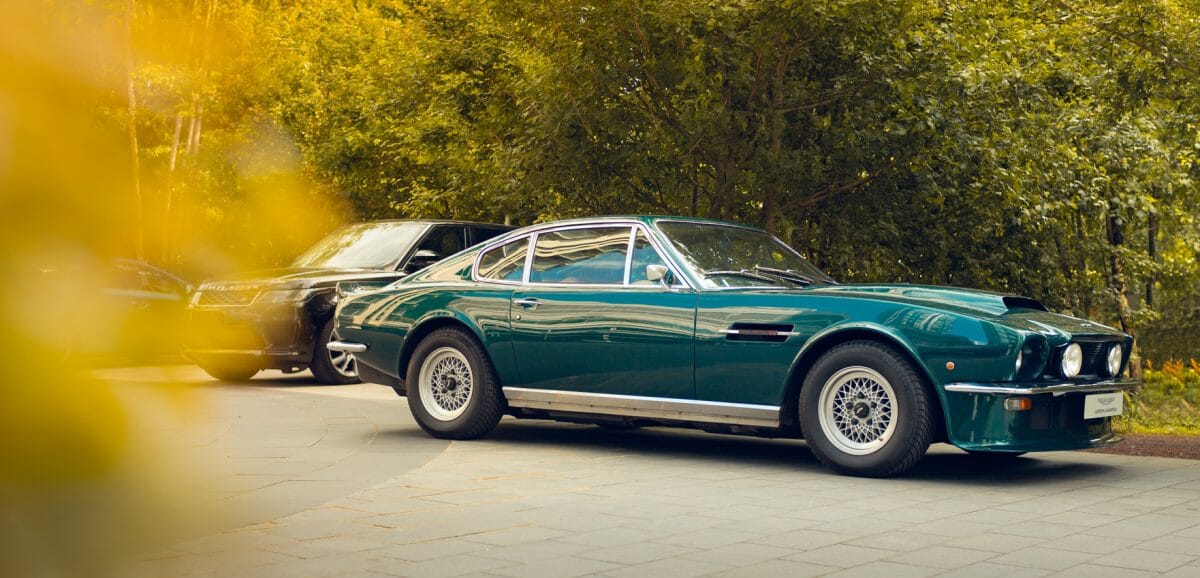 Aston Martin V8 Vantage (1977)
Brutal grand tourer designed to beat the best from Lamborghini and Ferrari. Handbuilt British luxury had never gone faster: the 5.3-litre V8 engine could propel the far-from-light Vantage to 60 mph in 5.3 seconds on the way to a barely believable top speed of 170 mph. Around £150,000 should get one of these unlikely supercars in your driveway, and brace yourself for far-from-cheap running costs. Faster than a Countach? Owners say so.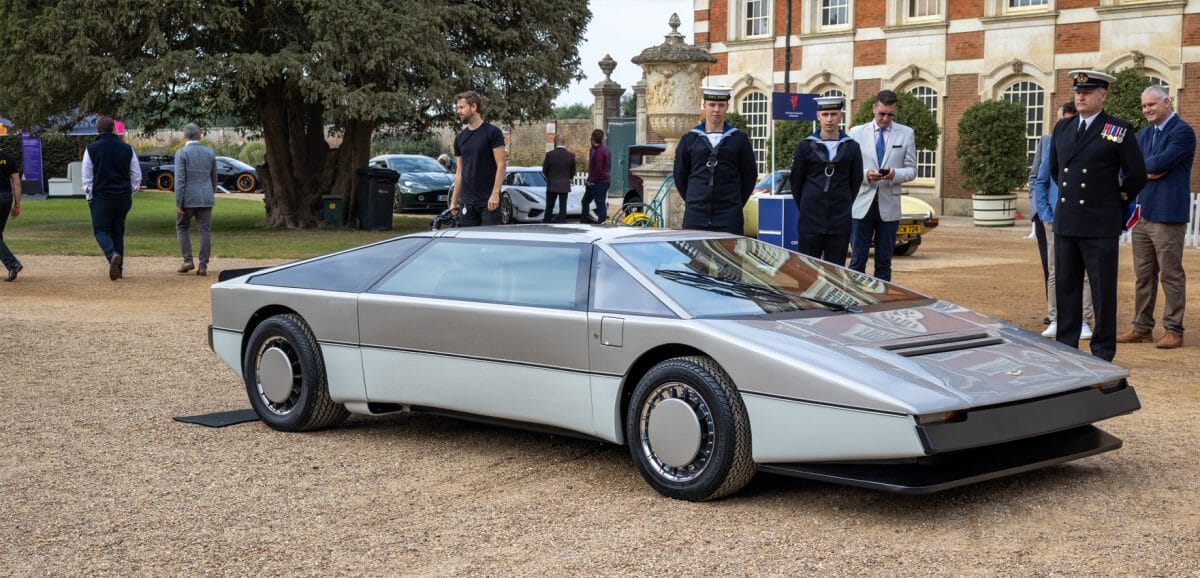 Aston Martin Bulldog (1980)
There's only one of these - meticulously restored over several years and most recently seen powering up the hill at the Goodwood Festival of Speed - but Aston Martin had planned for a strictly limited production run of this brilliant William Towns-designed supercar, with a mid-mounted twin-turbo V8, and a theoretical top speed of 200 mph. One of Aston's many changes of ownership put paid to that and the Bulldog remains one of the great "what-ifs" of British motoring history. We don't think the Bulldog's owners are selling, but you never know.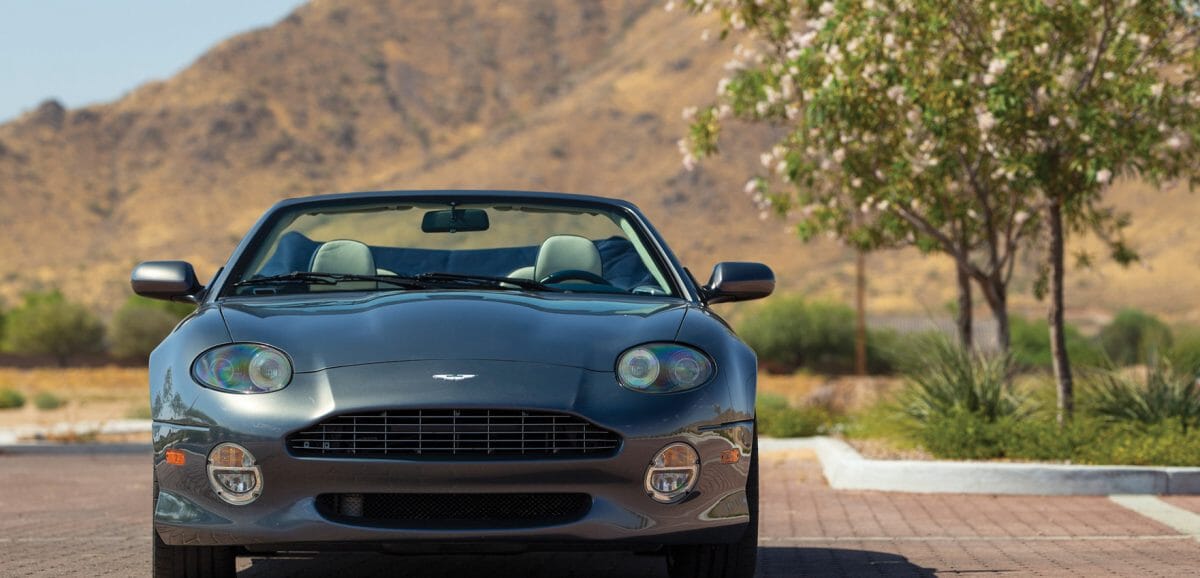 Aston Martin DB7 (1993)
Just achieving classic status and still something of a bargain - £40,000 buys a good one - this was the car that took Aston Martin into the modern era with highly contemporary design by Ian Callum, beginning a distinguished career. Jaguar underpinnings - Ford owned both companies at the time - does nothing to undermine supreme Aston Martin attributes of hand-wrought luxury and high-speed touring, courtesy a supercharged inline six cylinder engine. Later V12 models hunt Ferraris for fun.
Get your fix of all things automotive at The Garage.
---
---