Daytona. 250 GTO. Dino. There is nothing quite like the prancing horse badge on the nose of your next high-end classic sports car. The question though is which of Maranello's greats to add to your Ferrari shortlist? And should you have the one without the prancing horse? We've come up with ten of the best classic Ferraris, some more controversial than others.
We've listed, for your added convenience, the approximate price that you might expect to pay at auction for your selected classic Ferrari. Or will it be all 10 for the perfect Ferrari garage?
Top 10 classic Ferraris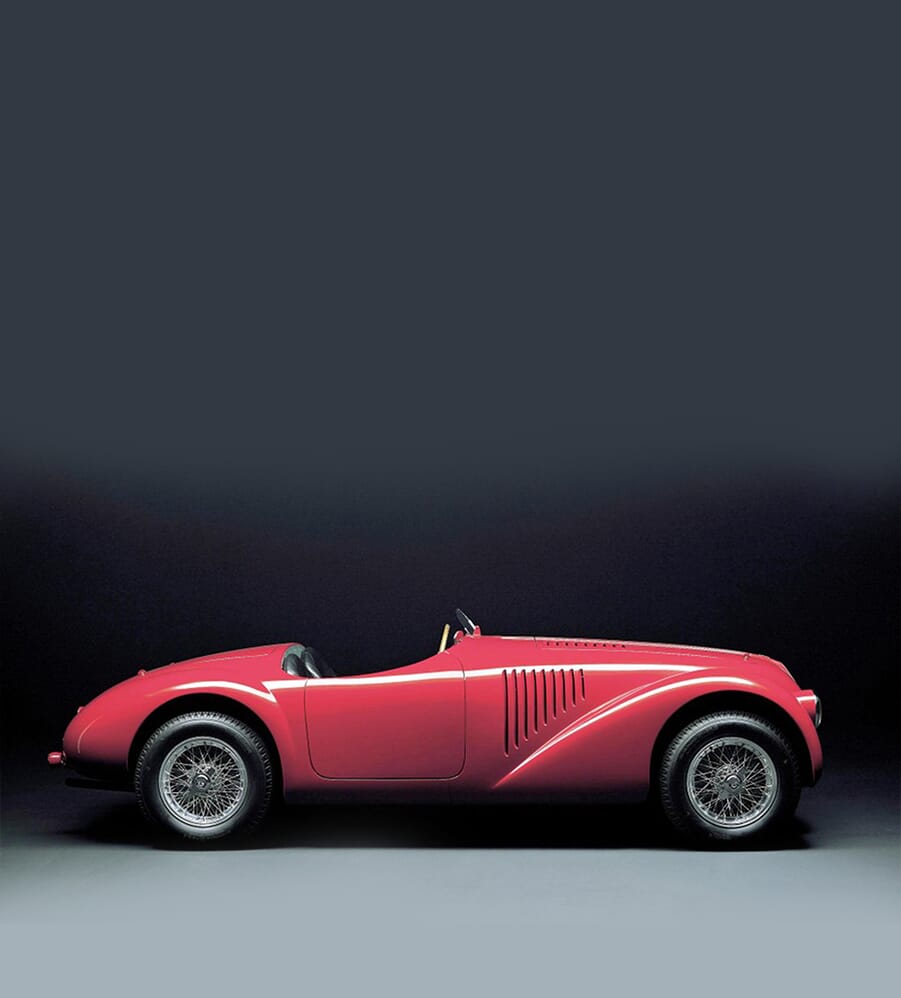 Ferrari 125S | £Priceless | Year: 1947 | Engine: 1,497 cc V12, 118 bhp
The elegant little V12-engined red car that started it all. The 125S was the first to be sold with a Ferrari badge on it. Just two were built by the Italian marque, and only one survives, so getting a 125S in your garage may require a little haggling. Coachwork was by Touring of Milan, while the V12 was designed by Enzo Ferrari collaborator Gioacchino Colombo, formerly of Alfa Romeo. The sculptural powerplant became known as the Colombo V12 and versions of it appeared in subsequent Ferraris for decades to come. You probably won't be driving it down to the shops, but you can see the 125S in the Petersen Automotive Museum in California. Well worth a pilgrimage.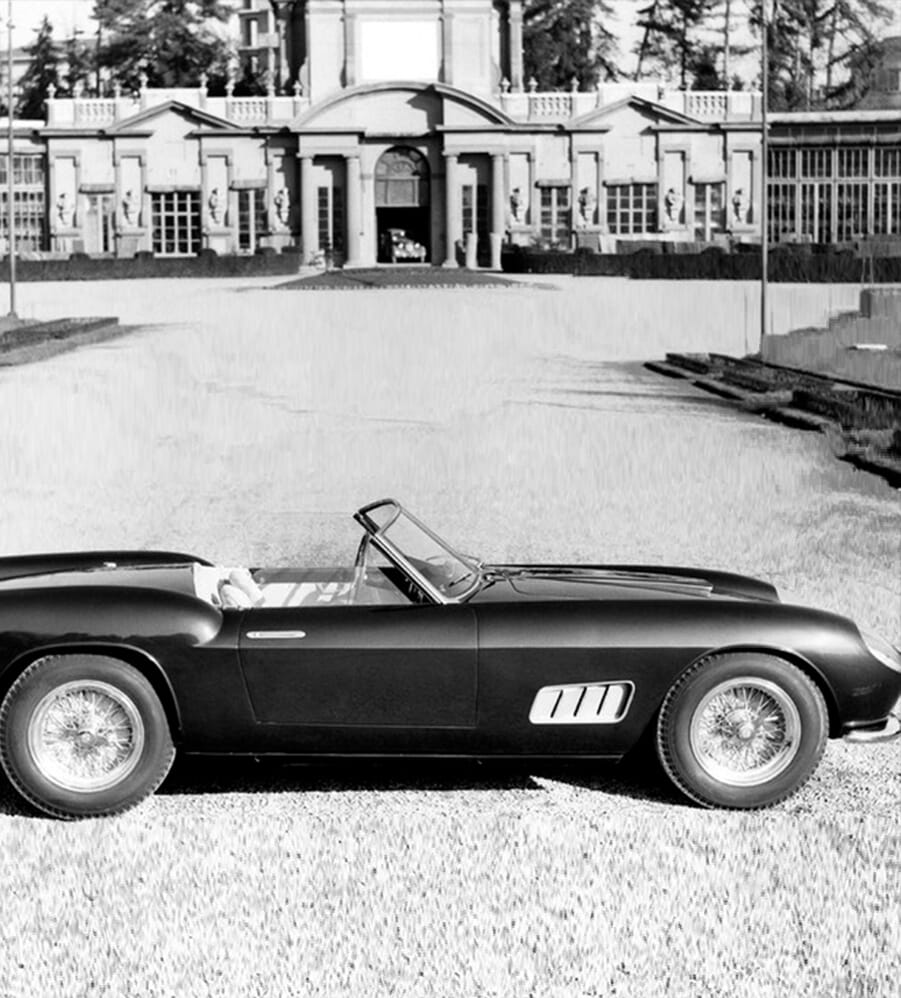 A grand tourer that's become a cultural touchstone. The California, here in desirable short wheelbase guise, was a sculptural design by master coachbuilder Scaglietti and, as its name suggests, was aimed squarely at the American market. This was no boulevard cruiser however, as the 140 mph top speed from the potent V12 under the svelte bonnet suggests. Examples competed with some distinction at Le Mans and at Sebring. Just 56 were made so you're unlikely to see another. The DJ Chris Evans had one, while a fibreglass replica of a California featured in the cult film 'Ferris Bueller's Day Off'. Drop the hood, fire up that thumping V12 and drive off into the sunset.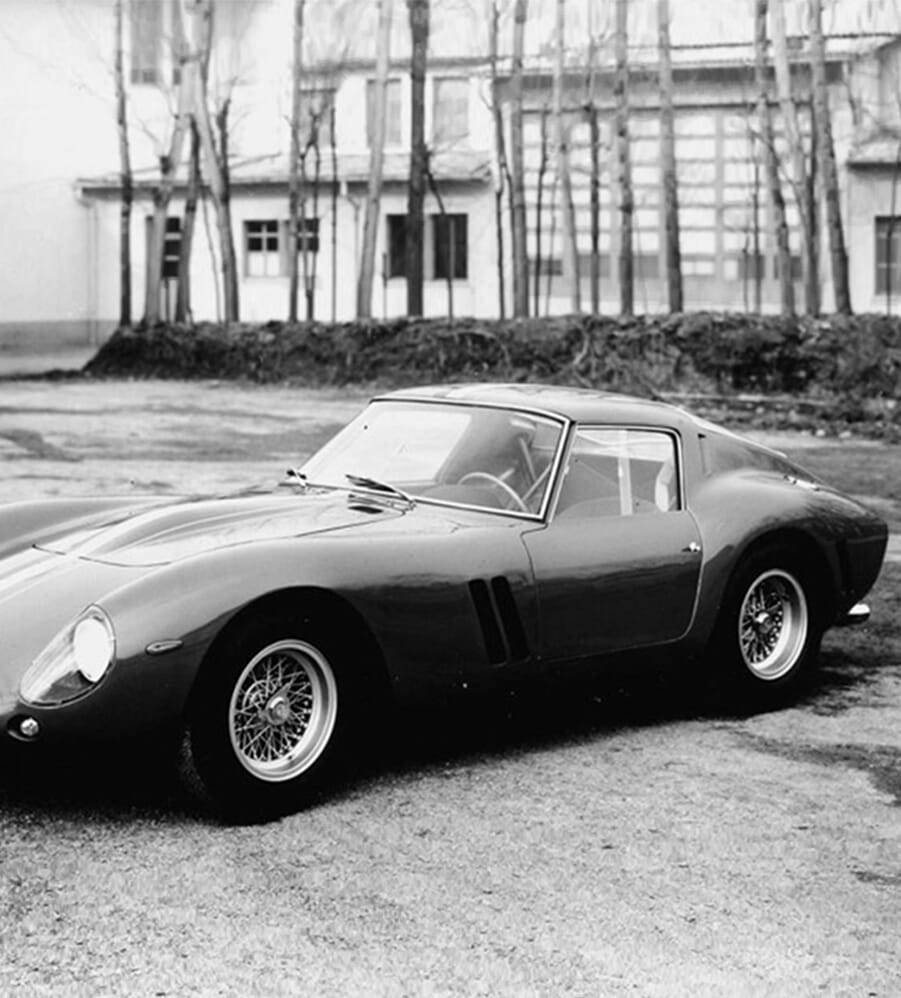 Ferrari 250 GTO | £35,000,000 | Year: 1961 | Engine: 2,953 cc V12, 300 bhp
A legend. Regularly named as the most expensive car in the world at auction and universally praised as one of the most handsome cars ever created, the GTO - for "Omologato" or homologation since Ferrari produced it in order to race - is beyond run-of-the-mill superlatives. Enzo Ferrari dodged the rules to produce just 39 - rather than the specified 100 - and it's said he personally vetted each owner. Stirling Moss raced one with distinction. The 250 GTO was designed to win on track and then be more than comfortable enough to take you home afterwards, whether that was to Monaco, Madrid or Milan. Celebrity owners today include Pink Floyd's Nick Mason, whose GTO is a regular competitor at the Goodwood Revival. Ferrari say it's the car that sums up the Ferrari philosophy the best, and that's more than good enough for us.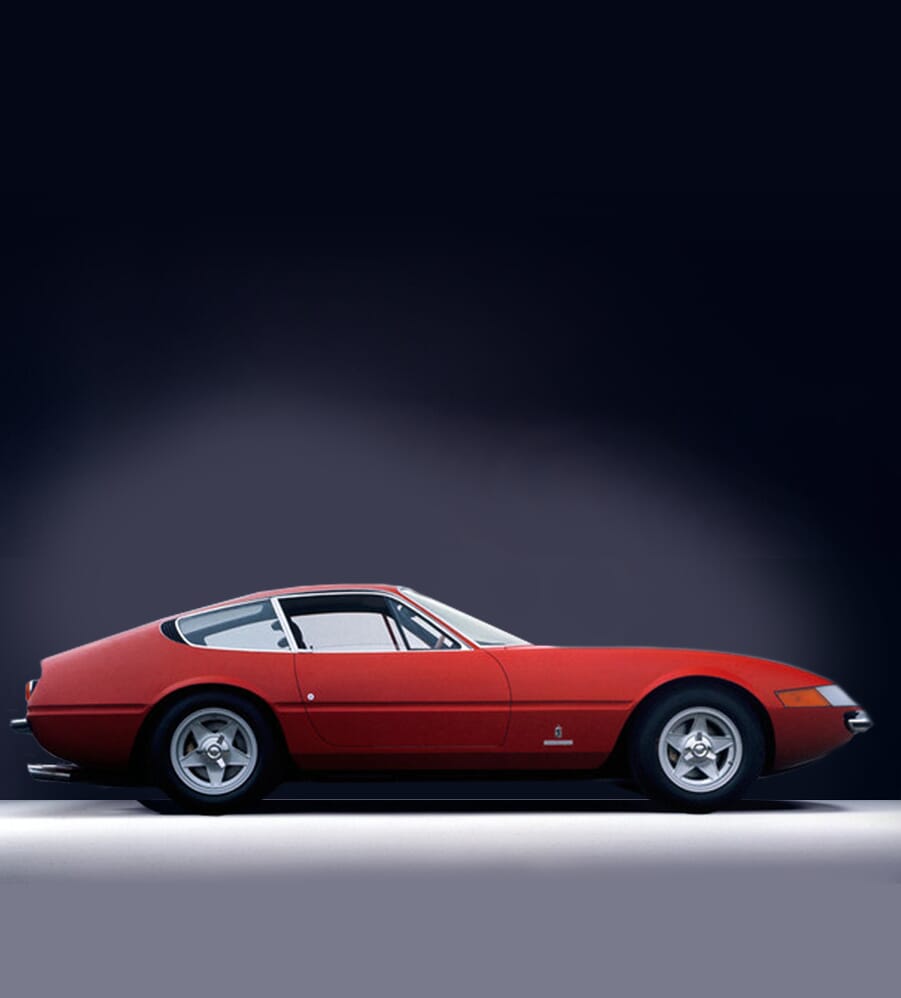 Ferrari 365 GTB/4 Daytona | £500,000 | Year: 1968 | Engine: 4,390 cc V12, 352 bhp
Sharp, almost wedge-shaped design marked out the Daytona, penned by always-forward-looking Pininfarina. Gone are the flowing curves of older Ferraris. The layout remained traditional, however, with the firm's old-school V12 thumping away upfront, driving the rear wheels and carrying moneyed occupants at speeds in excess of 170 mph to their next fashionable engagement. The factory, to this day, never call it the Daytona, insisting it's a nickname gained after a 1-2-3 finish for Ferrari in the Daytona 24 hour race the year before the car was introduced, and that it should be referred to as the 365 GTB/4. Everyone else still calls it the Daytona anyway. Fancy an open top? There's a convertible version too.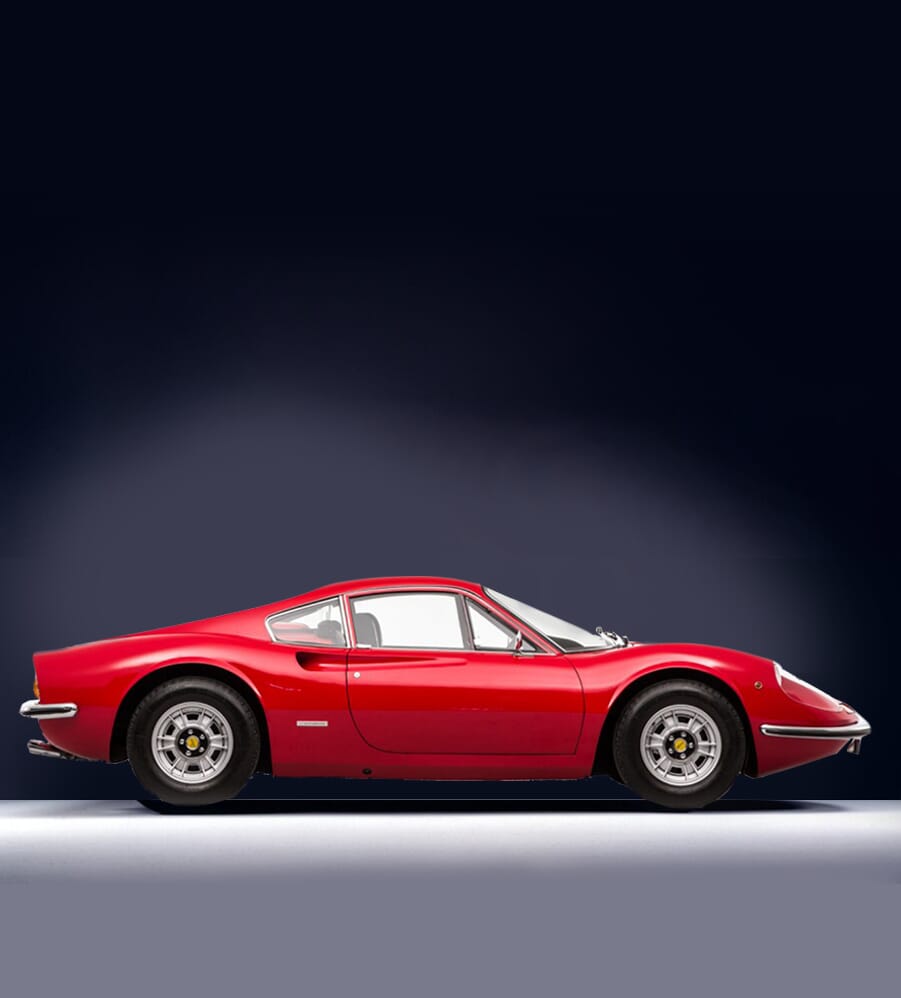 Ferrari Dino 246 | £350,000 | Year: 1969 | Engine: 2,419 cc V6, 195 bhp
Pininfarina's diminutive beauty was the first mid-engined road car sanctioned by Enzo Ferrari and named after his adored son and heir Alfredino who died aged just 24. The Dino was intended as the first of a sort of Ferrari sub-brand, so doesn't wear the prancing horse, nor a Ferrari badge of any kind. This was a new sort of sports car from Maranello: small, mid-engined and nimble, with a V6, developed in conjunction with Fiat, behind the driver rather than the traditional front-mounted V12. The 246 version was a significant upgrade on the lower-powered original and is the more desirable today. The American magazine 'Road & Track' said simply: "It is a thrill to drive a car like the Dino." Imagine doing so every day.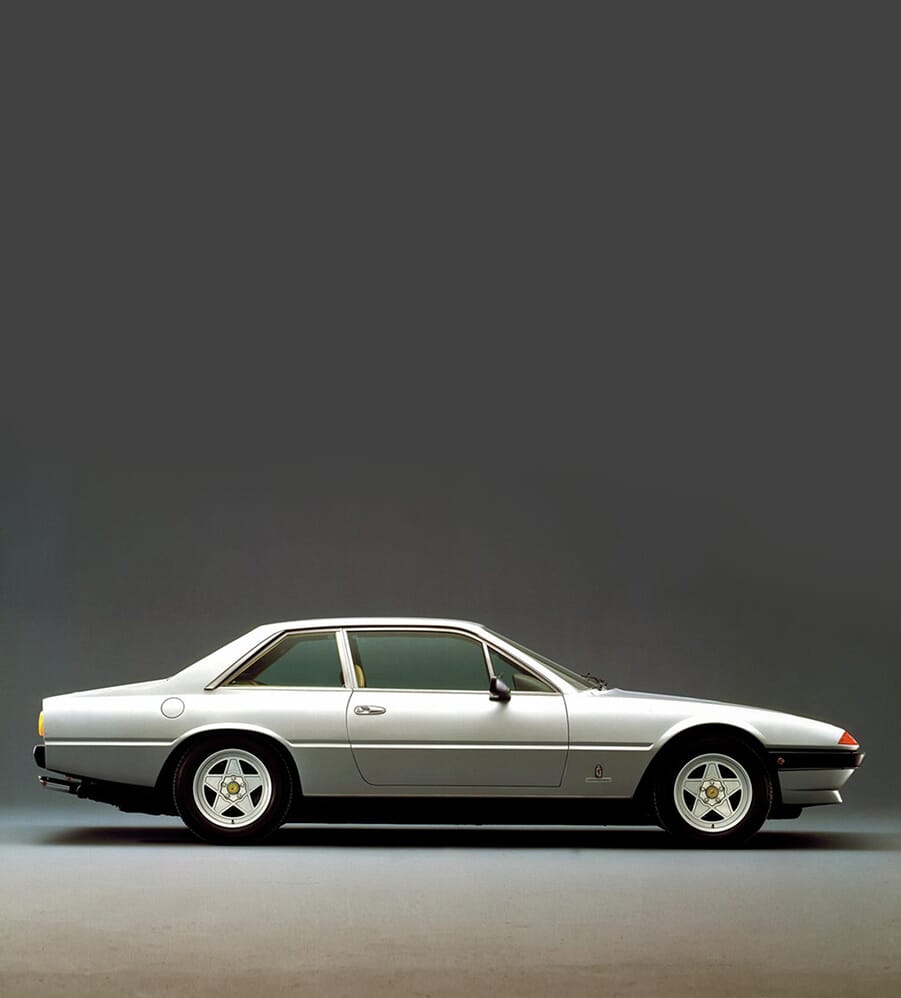 Ferrari 400 Automatic | £50,000 | Year: 1976 | Engine: 4,942 cc V12, 345 bhp
Controversy at the Paris Motor Show in 1976, when Ferrari broke with long and hallowed tradition to introduce its first production car with an automatic gearbox. The 400 was sharp-edged Pininfarina elegance personified, with a V12 upfront and enough space for two actual passengers in real comfort to the rear. There was even decent luggage space in the boot. All this practicality - and that automatic 'box - didn't go down well with aficionados, even if the Ferrari itself was a sales success. We're fans of this under-rated, handbuilt classic which oozes luxury and is without a doubt the easiest to own as a daily driver.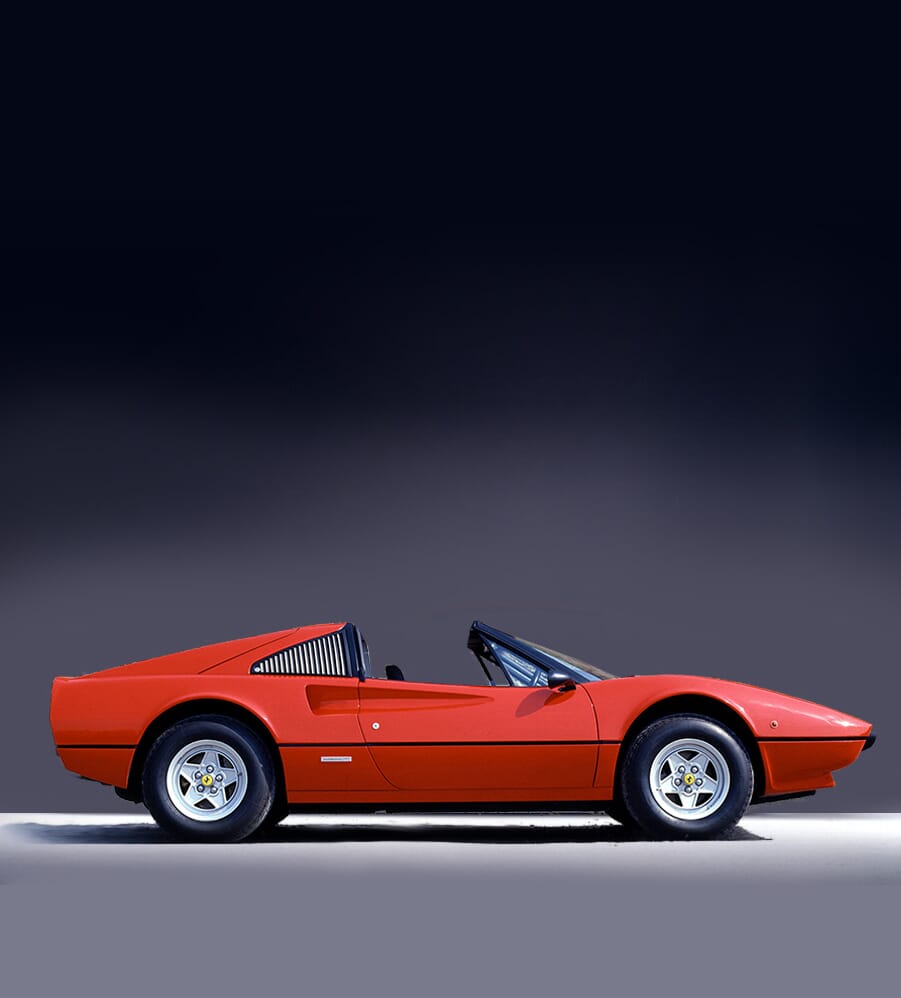 Ferrari 308GTS | £80,000 | Year: 1977 | Engine: 2,927 cc V8, 252 bhp
If you indulge in 1980s television you'll instantly recognise the 308GTS from the long-running series 'Magnum, PI', but this car is so much more than handy transport for actor Tom Selleck who played Magnum. Introduced at the Frankfurt Motor Show in 1977, the 308GTS sported a Targa top, easily removable for open top motoring on the way to your Malibu beach house. It was mid-engined, like the Dino which it replaced and with a top speed in excess of 150 mph it was no slouch. Designed by long-time Ferrari favourites Pininfarina, it was one of the best-looking cars released in the 1970s and it hasn't dated a day.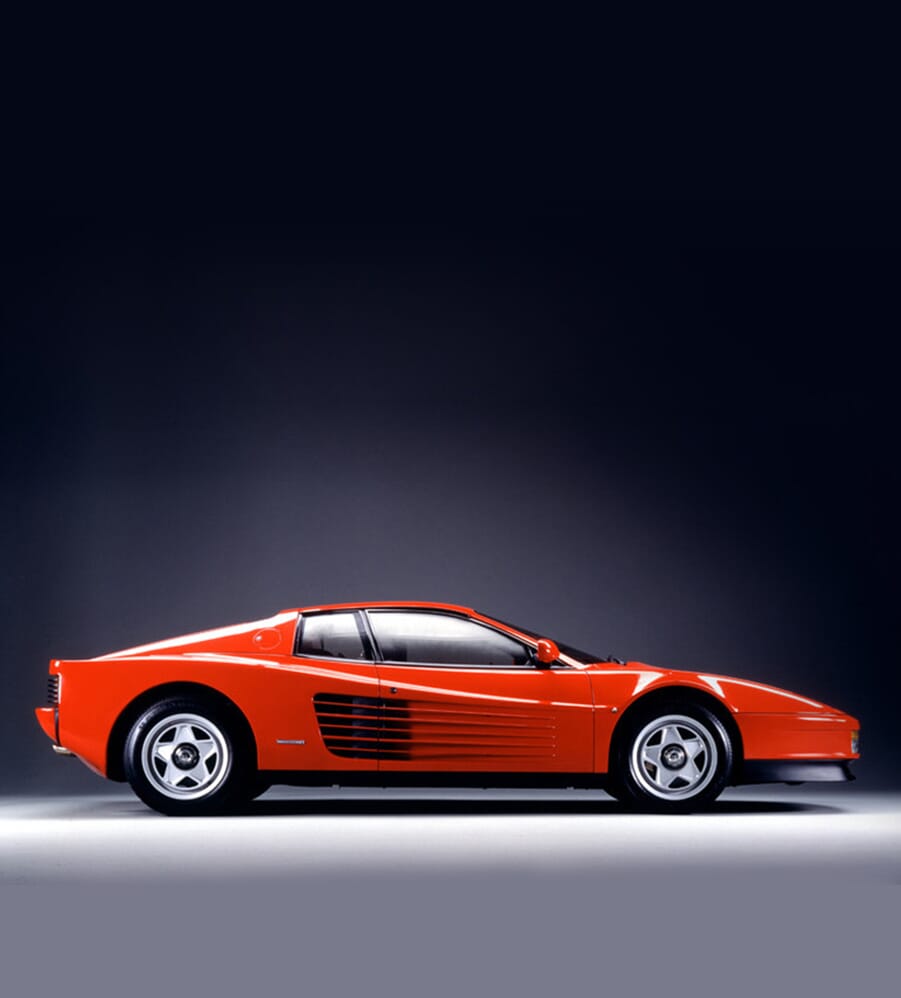 Ferrari Testarossa | £120,000 | Year: 1984 | Engine: 4,943 cc flat 12, 376 bhp
Few cars of any sort scream 1980s more than the Testarossa. It's wide, brash and loud. Long side strakes command your attention. The Testarossa was a sensation when it was introduced at the 1984 Paris Motor Show. This was very far from the almost discreet Ferraris of old, catching the decadent mood of a nothing-exceeds-like-excess decade. Celebrity owners included Elton John and Mike Tyson, and beyond the surface gloss provided by Pininfarina's wedge-shaped design, the Testarossa packed a real punch, capable of more than 170 mph. Cultural immortality was guaranteed when a white Testarossa appeared in the television series 'Miami Vice'. Somehow irresistible.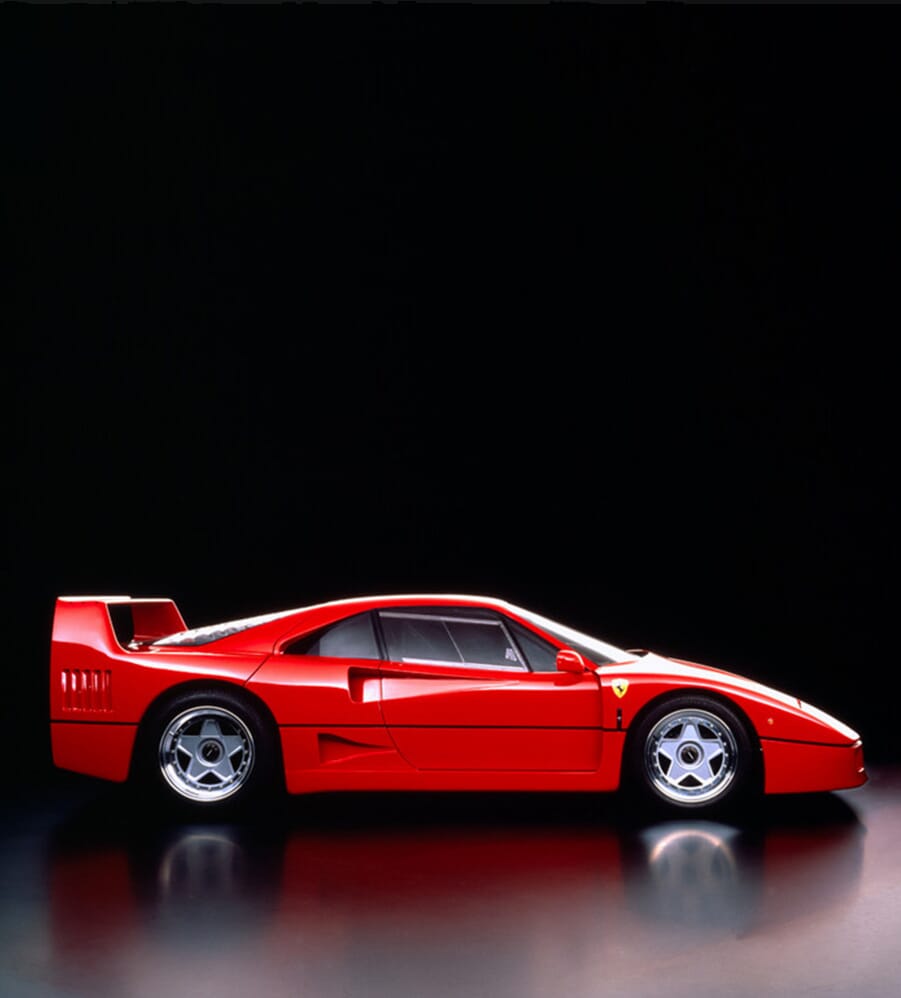 Ferrari F40 | £2,000,000 | Year: 1987 | Engine: 2,936 cc twin turbo-charged V8, 471 bhp
Built to mark Ferrari's 40th anniversary and what a present the F40 was - and is - to everyone privileged enough to own, drive or even see and hear one. Broadly, it's a Formula One car for the road, constructed from kevlar, aluminium and carbon fibre and with a top speed said by Ferrari to be in excess of 200 mph, We'll leave you to test that claim for yourself on the local autobahn. This was another of those Ferraris that broke the mould of what Maranello could - or would - do and its radical design meant instant classic status. The interior is shorn of all but the bare necessities, but who needs Radio 2 when there's that engine to listen to? One of the supercar greats.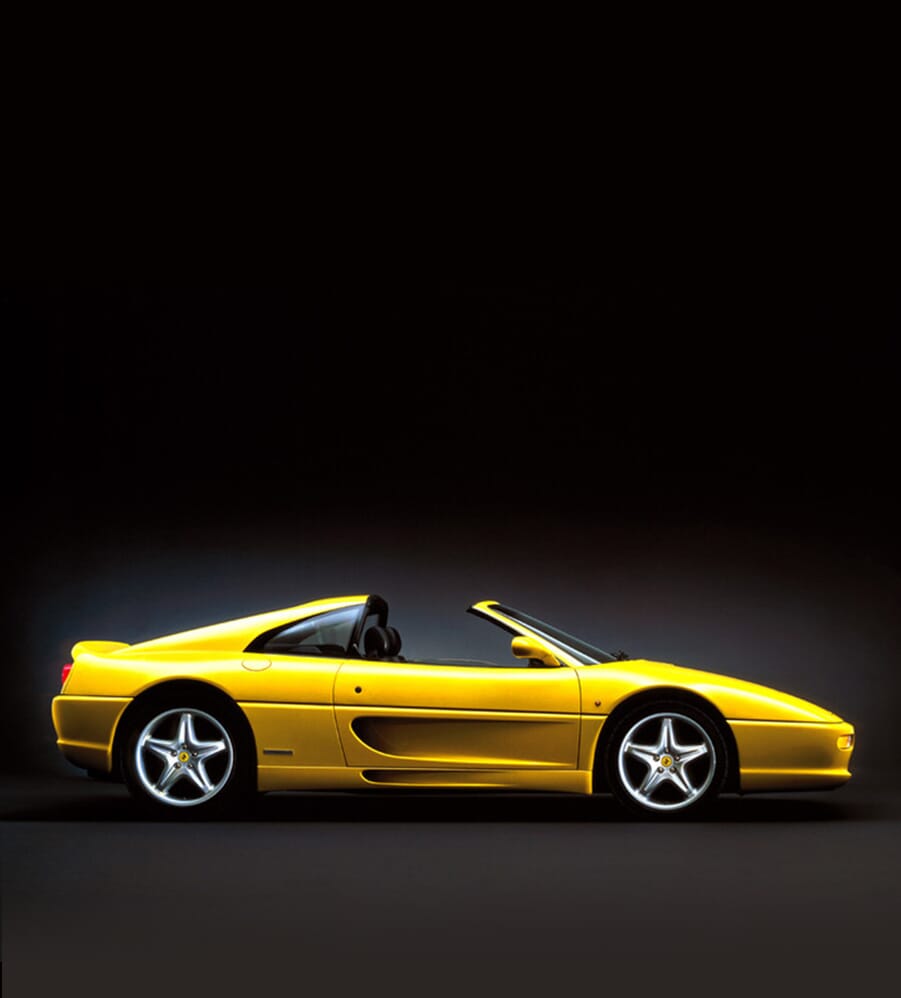 Ferrari F355 | £90,000 | Year: 1994 | Engine: 3,495 cc V8, 380 bhp
'Car' magazine called the F355 "complex, sophisticated, and very fast" when it was introduced in 1994 and today the simple elegance of the Pininfarina lines of this dedicated driver's car make it very much a modern classic. There are echoes of Testarossa in the F355's design, but toned down in keeping with the more muted fashion of a different decade. The technically minded might speak of the V8's flat-plane crankshaft, while the rest of us will simply glory in the resulting very distinctive engine note. For the committed, a Challenge version was available, aimed at a one-make F355 racing series and equipped with roll cage, racing seats and a hefty rear wing, but doing without carpets, to save weight. As for us, we'd be perfectly content with the carpeted version.
---
---
Get your fix of all things automotive at The Garage.
---
---