The decade that always wanted more and more - and then still more, preferably served with a magnum of Champagne or two - delivered motoring to match. The 1980s meant fast was never fast enough, wings were best thought of as resembling those on Formula One machinery and the hot hatch was in charge of spicing up everyday transport. Manufacturers competed to provide excess for all budgets - and luckily the result was some deeply cool machinery. We've been taking a look at some of our favourites to compile this list of the 10 coolest cars from the '80s. Supply your own Ray-Bans.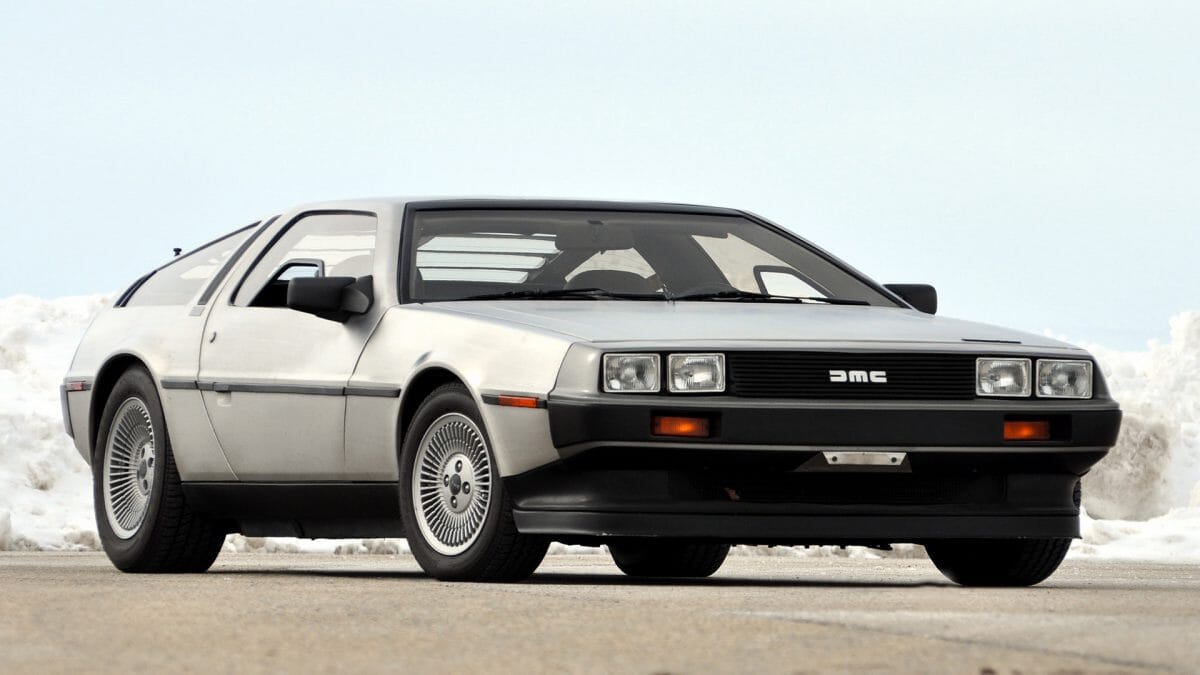 Coolest cars from the '80s
DMC DeLorean
Built from stainless steel, with gull-wing doors just part of a self-consciously dramatic design by all-round genius Giorgetto Giugiaro and aimed at a 1980s market for whom too much was never enough, the Delorean Motor Company's sole product seemed set for worldwide success. Numerous delays, poor quality and poorer performance from a rear-mounted Peugeot V6 meant just 9,000 were made before bankruptcy beckoned. Film superstardom in 'Back to the Future' came too late to save an intriguing project. Time travel today limited to pretending you're in the 1980s.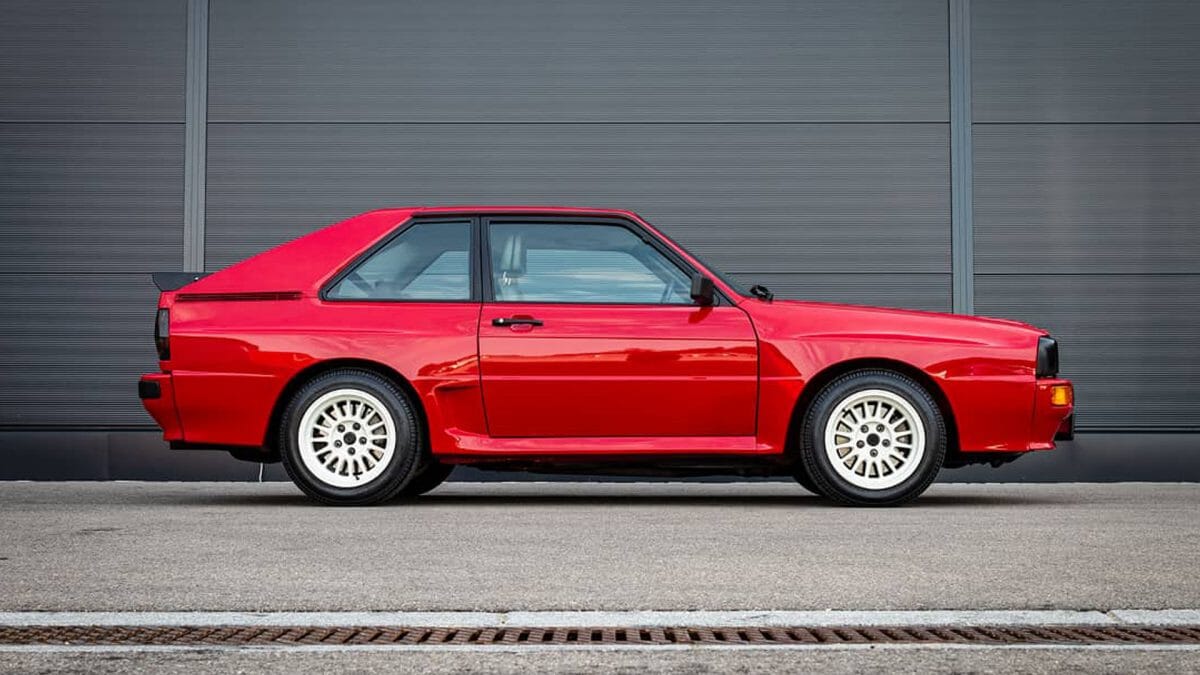 Audi Quattro
A game-changer from previously conservative Audi, the Quattro was conceived to dominate the World Rally Championship. This it did with almost contemptuous ease, courtesy Audi's innovative take on four-wheel drive, used to this day by every serious entrant in the WRC. The Quattro's production debut at the 1980 Geneva Motor Show offered somewhat slower drivers sure-footed progress whatever the conditions, whatever the weather. Coupé styling helped secure cult status.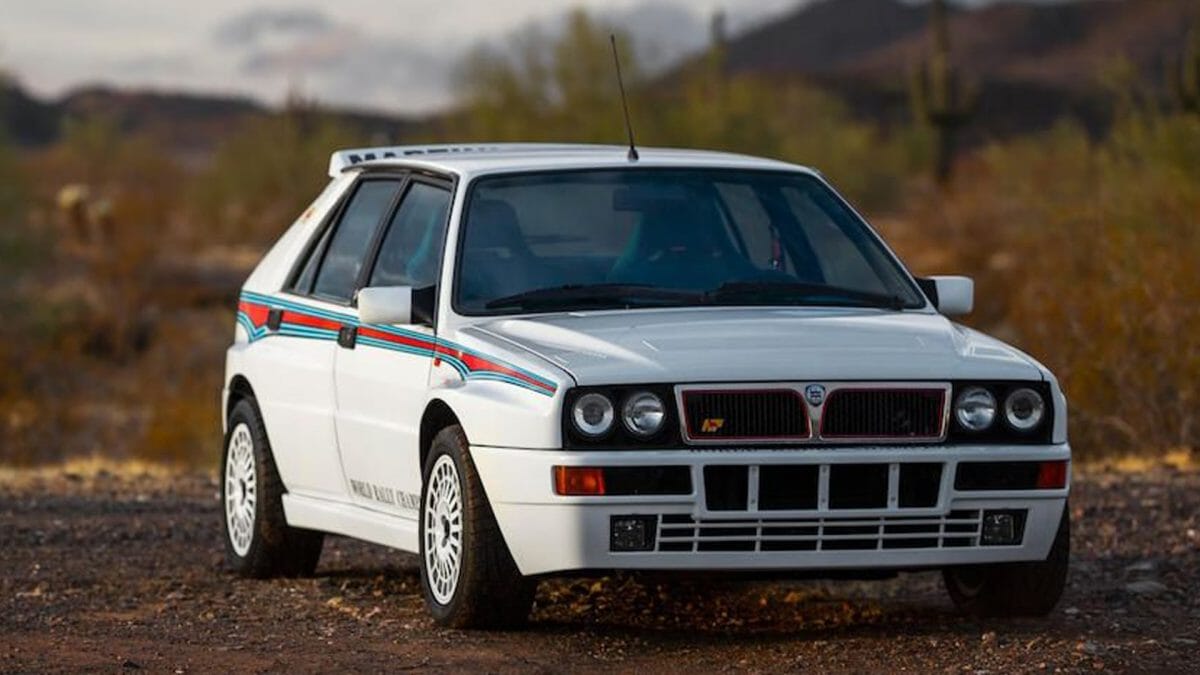 Lancia Delta HF Integrale
From an Italian company that's always done things its own way, the Lancia Delta HF Integrale took the relatively routine Delta hatchback and turned it into a snarling supercar, eager to eat up mountain passes on the way to doing your weekly shop at high speed. Key was permanent four-wheel drive, aimed at further securing Lancia's place in World Rally Championship royalty. Road-going versions wore relatively subtle bodykit for the era, so the Integrale remains something of a stealth classic, if you can find one that hasn't rusted away, that is.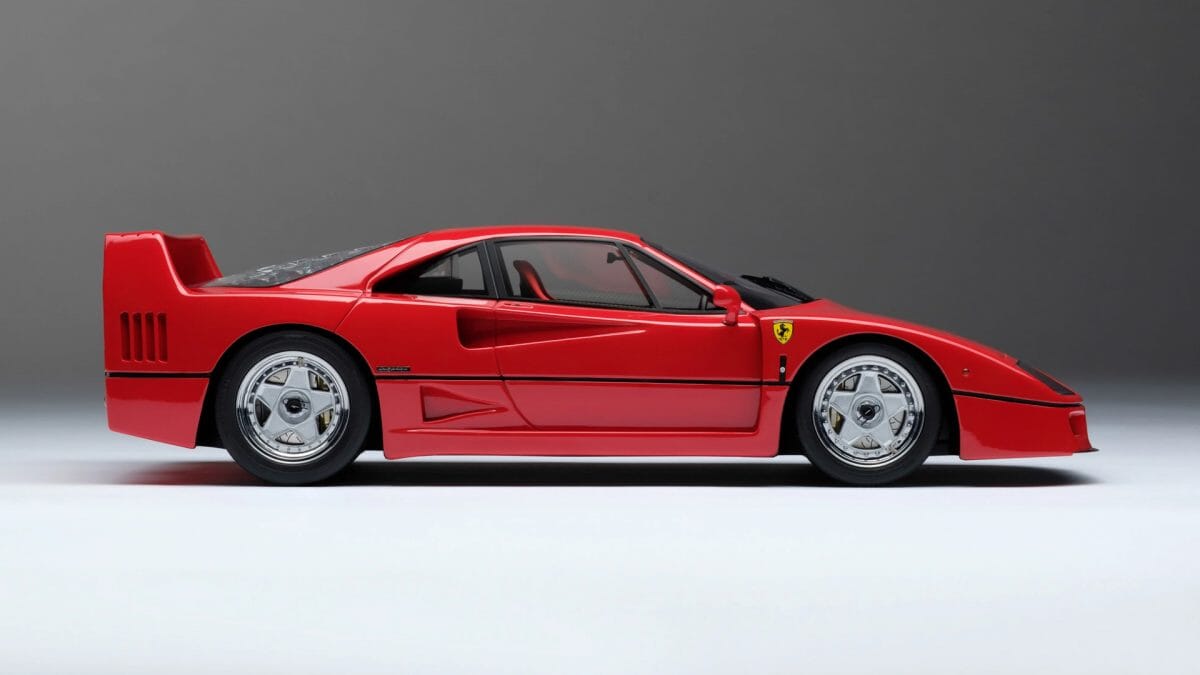 Ferrari F40
Add everything and then add the biggest rear wing available at Ferrari HQ in Maranello. The Ferrari F40, last road car personally signed off by Enzo Ferrari and built to celebrate Ferrari's 40th anniversary, looked about as subtle as the padded shoulders on a 1980s suit, if somewhat faster. Stripped back to bare essentials and aimed at customers who thought Ferrari had become a little soft, the F40 was, despite apparent extravagance, in fact an exercise in structural minimalism, using carbon fibre and kevlar for its body with plastic side windows to save weight. Top speed of 213 mph was best achieved on track. Just brilliant.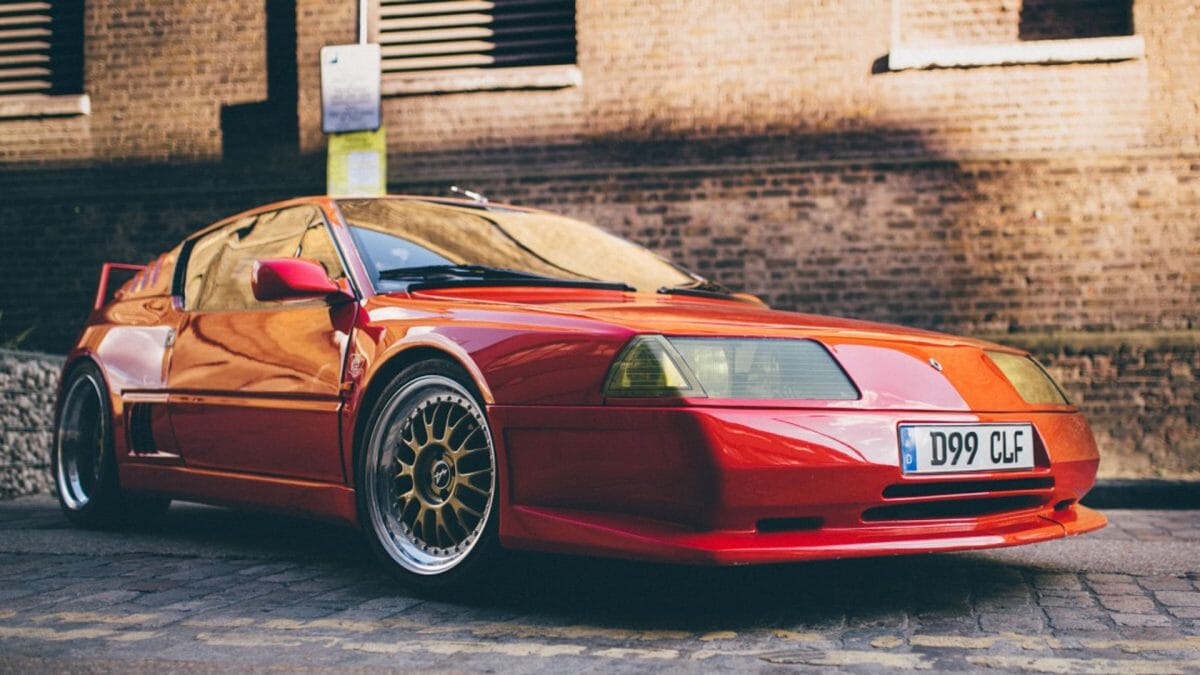 Renault Alpine GTA
Rear-engined French exotica comes no more eye-catching than the GTA, a 2+2 in plastic and glass fibre whose sleek lines are still contemporary today. Renault hadn't long bought small sports car maker Alpine and wanted to make an impression with the GTA, which, courtesy that rear-mounted V6, obliged by reaching 60 mph in an impressive seven seconds on the way to a top speed of 152 mph. Interior was best reserved for two, with the rear seats strictly occasional or better still reserved for an essential baguette or two.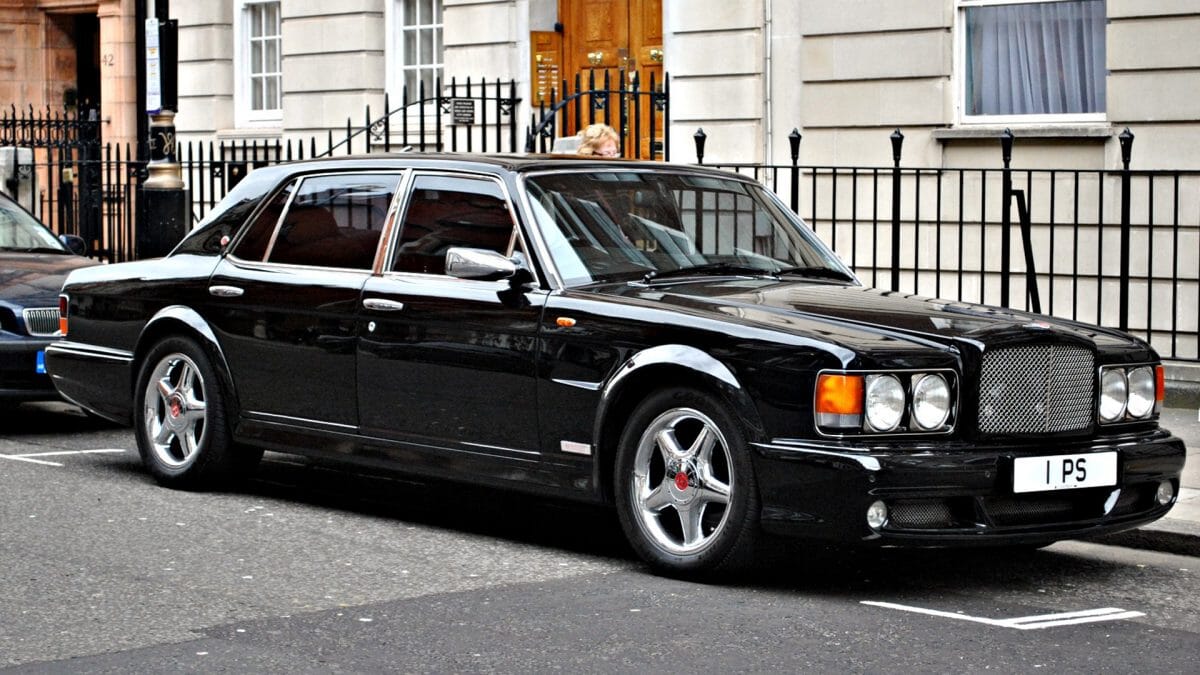 Bentley Turbo R
A country house, but really quite a speedy one. Interior might have boasted traditional wood veneer to the dashboard and sumptuous hand-sewn leather to the luxurious chairs but underneath was a properly fast super-saloon. Bentley's aged V8 engine gained a turbocharger and fuel injection, while suspension was taut enough to make short work of that mountain pass on the way to the ski chalet in St Moritz, surprising the occasional Ferrari on the way. Later RT Mulliner version had a speedometer in the back so you could keep track of your chauffeur's progress.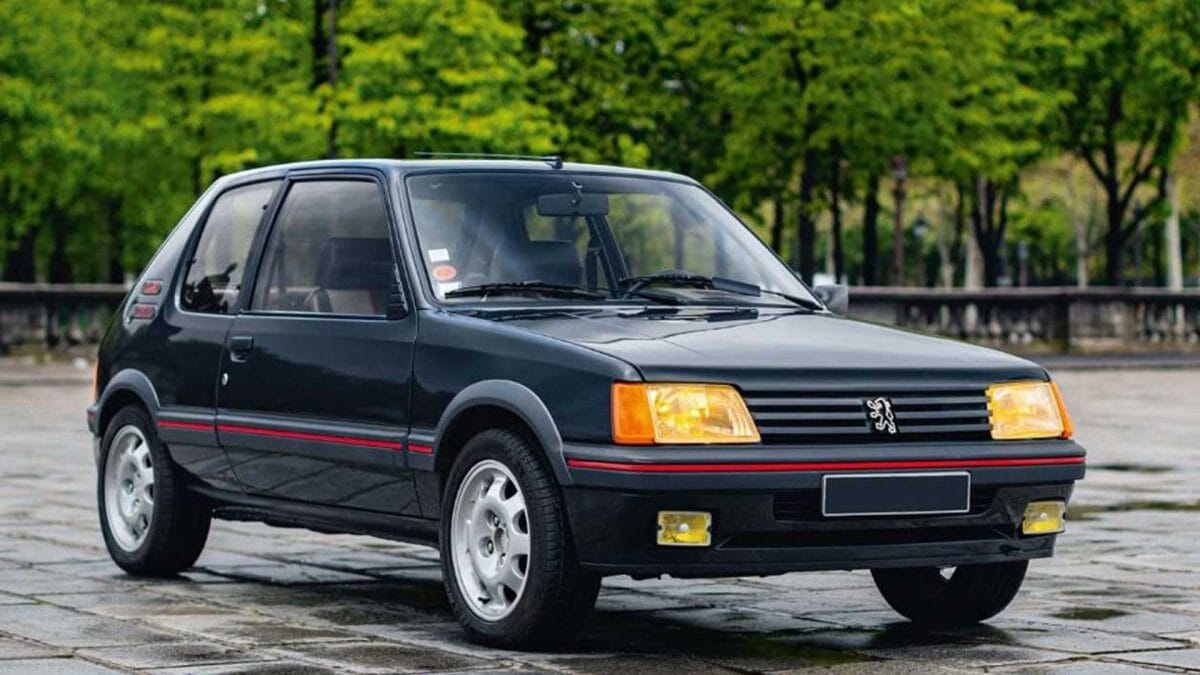 Peugeot 205 GTi
One of the true greats among hot hatches, now a sought-after classic and deservedly so. Hugely desirable 1.9-litre model was fast enough to drop just about any of its contemporaries at the traffic lights and neat exterior styling - by Peugeot's in-house designers - added more than a touch of French chic. Interiors shared much with standard 205, but added racy side-bolstered seating and that 1980s essential: red carpets to match your red braces. Enthusiasts report handling can be a little tricky when pressed at a roundabout, so beware that hedge if you are tempted by this miniature supercar.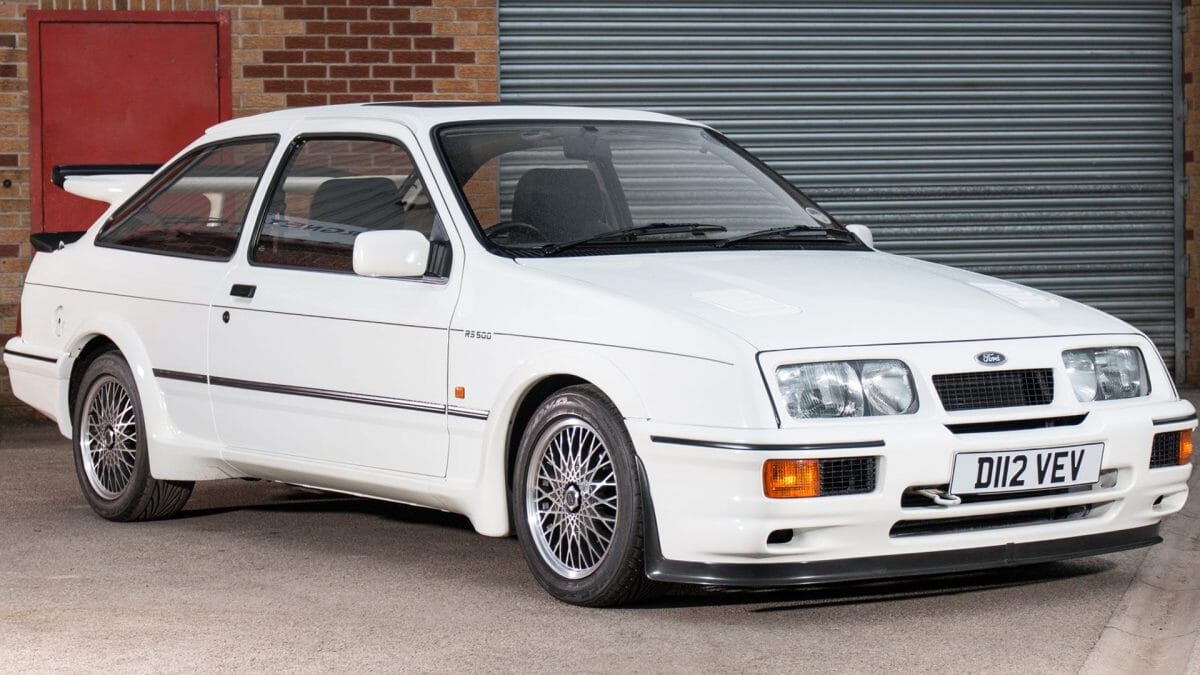 Ford Sierra RS Cosworth
If you were a 1980s boy racer, this was your most desired machine. First: just look at it. That rear wing alone was enough to set pulses racing, but the real secret was under the bonnet: a twin cam 16-valve engine producing more than 200 bhp and built by Cosworth, whose power plants were responsible for multiple Formula One world championships. The RS Cosworth was aimed at on-the-track use too, and duly won the British Saloon Car Championship. On the street it was sought after enough to become popular with car thieves - and with the police assigned to chase them.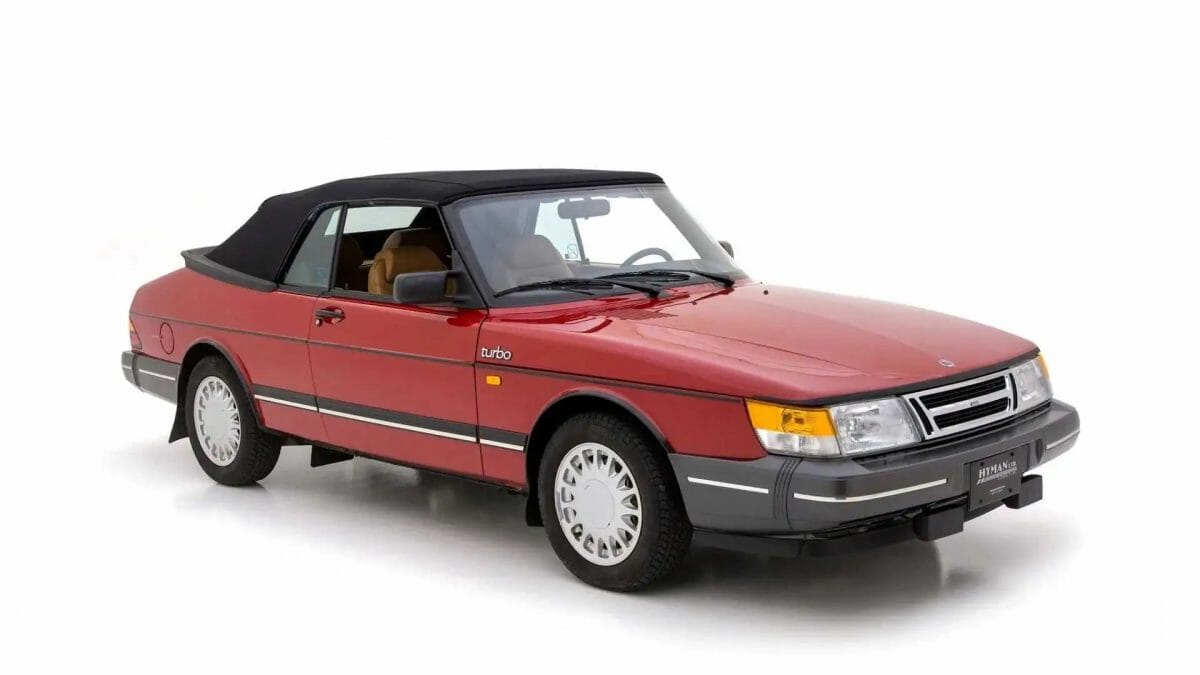 Saab 900 Turbo Convertible
Top-down motoring, Swedish style and ideal for a spot of 1980s boulevard-cruising. Saab's take on a big convertible involved proper seating for four passengers and a sensible heating system built for Scandinavian winters. Less sensible was the then-unusual 16-valve engine - derived from a British design for the Triumph Dolomite Sprint - fitted with a rip-snorting turbocharger, another innovation in the 1980s. Result was a machine that made short work of whichever boulevard you pointed it at. Ray-Bans essential.
Porsche 959
A technological tour de force that left rivals in its very wide wheeltracks. Porsche aimed the four-wheel drive 959 at Group B rallying before this frankly unhinged category was cancelled after a serious of unfortunate accidents. Instead the 959 saw success in the gruelling Paris-Dakar Rally - and with the lucky 337 owners who secured a road-going example at less than half the cost that Porsche spent on making one. That still meant parting with the better part of £200,000, a snip compared to the £2-m or so you'll need to secure one today.
Get your fix of all things automotive at The Garage.
---
---