From track racing to a swift ride down to your local shop, Japan produces the machines which dominate worldwide motorcycle production these days. Quite simply: if you're buying a bike, your dream machine is most likely to ride into your life from the east. What's routinely called the big four - you'll know the names - are far and away the best known for their stellar history, learning the lessons of leading European and American brands, and improving both technology and reliability. But beyond the familiar, the story of Japanese motorcycles throws up some real oddities, from a Rabbit to local versions of Harley-Davidsons. All that and more in our selection of the 10 best Japanese motorbike brands ever.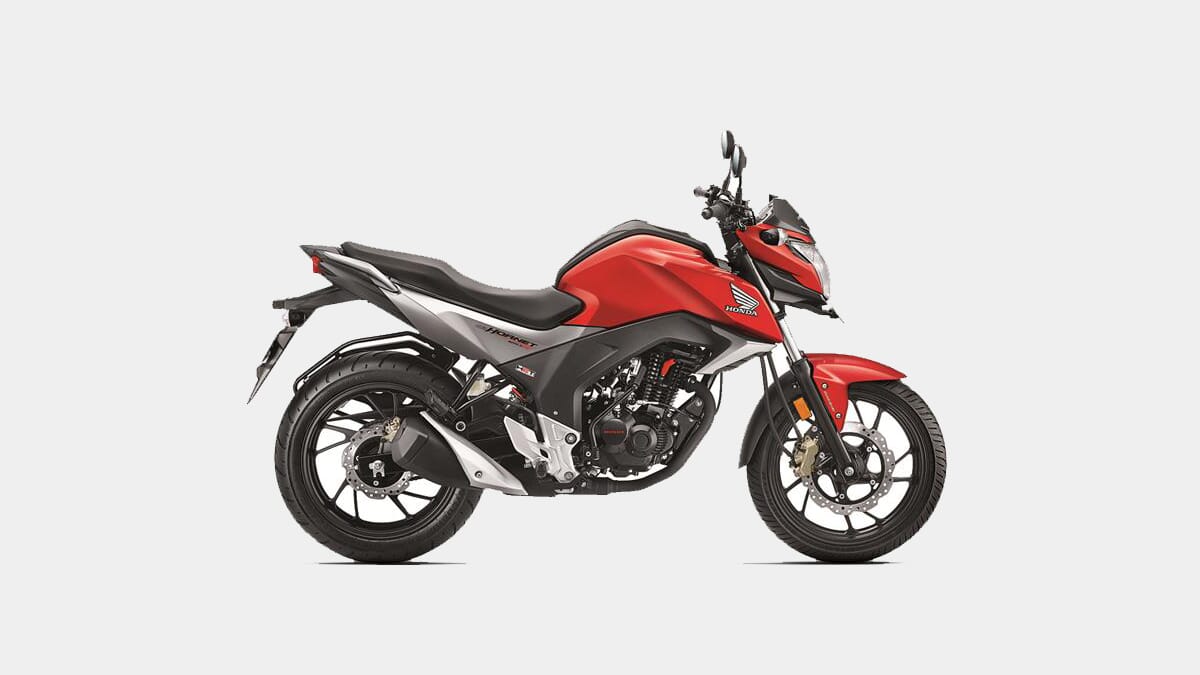 10 best Japanese motorbike brands of all time
Honda
The giant. By quite a long way the largest motorcycle manufacturer in the world - think an astonishing 17-million sold each year - Honda produces everything from scooters to superbikes, winning multiple motorcycle world championships on track, too. Today's formidable Fireblade range is a long way from the first all-Honda bike: the D-Type of 1949, a modest 100cc machine that became known as the Dream. Naturally today's Honda fans regard their bikes as a dream to ride.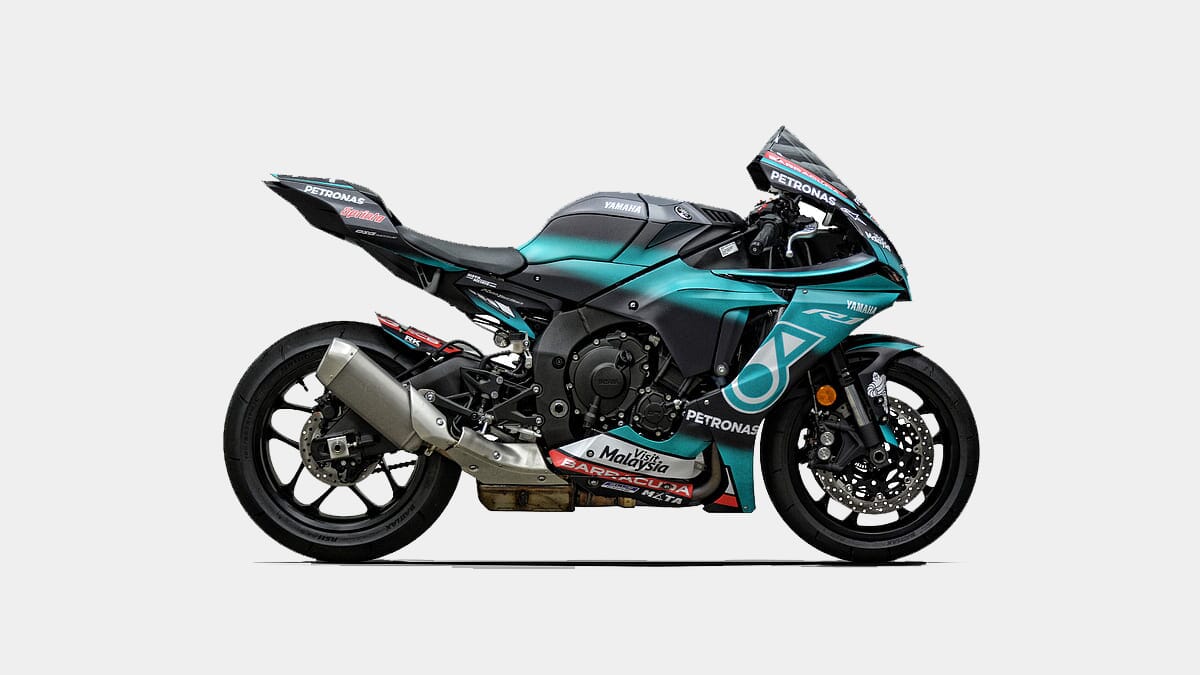 Yamaha
Often at the forefront of emerging motorcycle technology, Yamaha has always been keen on track success to promote its highly desirable range of two-wheeled machinery: the first, in 1953, was the YA-1, still regarded as a landmark in Japanese design, which won the Mount Fuji Ascent Race at its first attempt. Badge of three crossed tuning forks traces origins of company in musical instruments; Yamaha R1, with a formidable racing pedigree, tops current range of road bikes.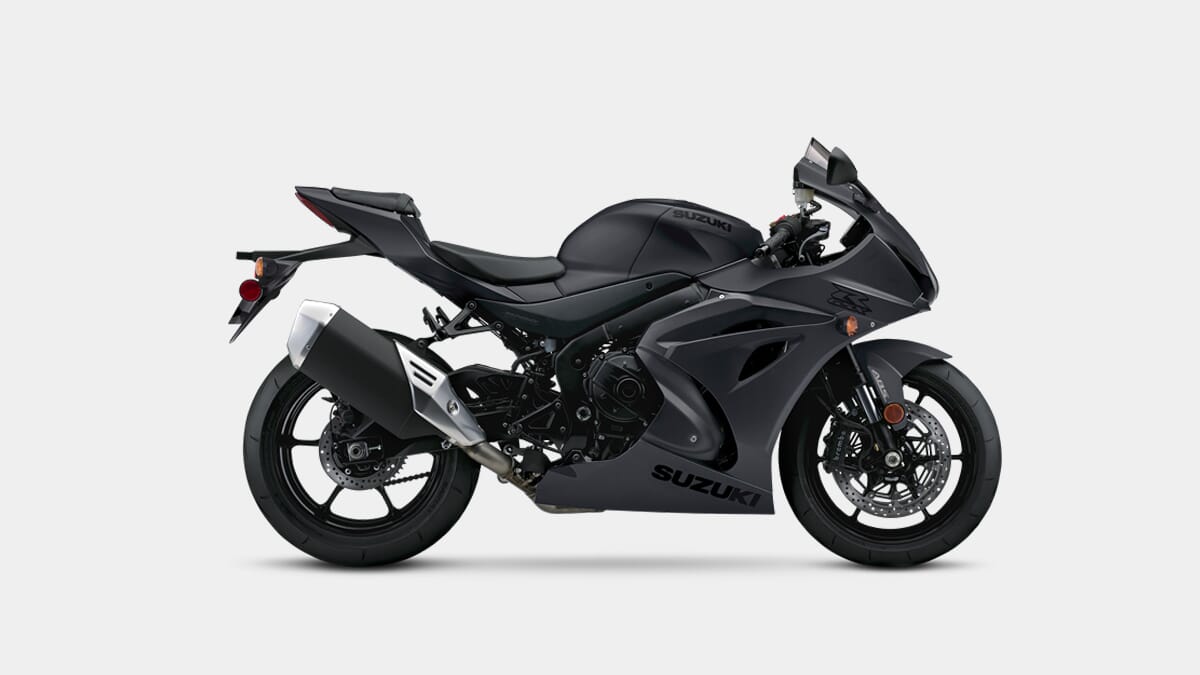 Suzuki
Suzuki's Hayabusa and Katana machines have helped to defined the superbike category and command maximum biker respect. For the more cautious rider, the company's range of scooters may prove a better choice, and are perhaps truer to the spirit of the first Suzuki motorcycles of the 1950s, which featured modest 125 cc engines. Even more modest - but hugely successful - was the 50 cc engine in Suzuki's first championship winning bike ridden by legendary East German defector Ernst Degner. Multiple victories and championships have followed - not least in the demanding world of world endurance racing.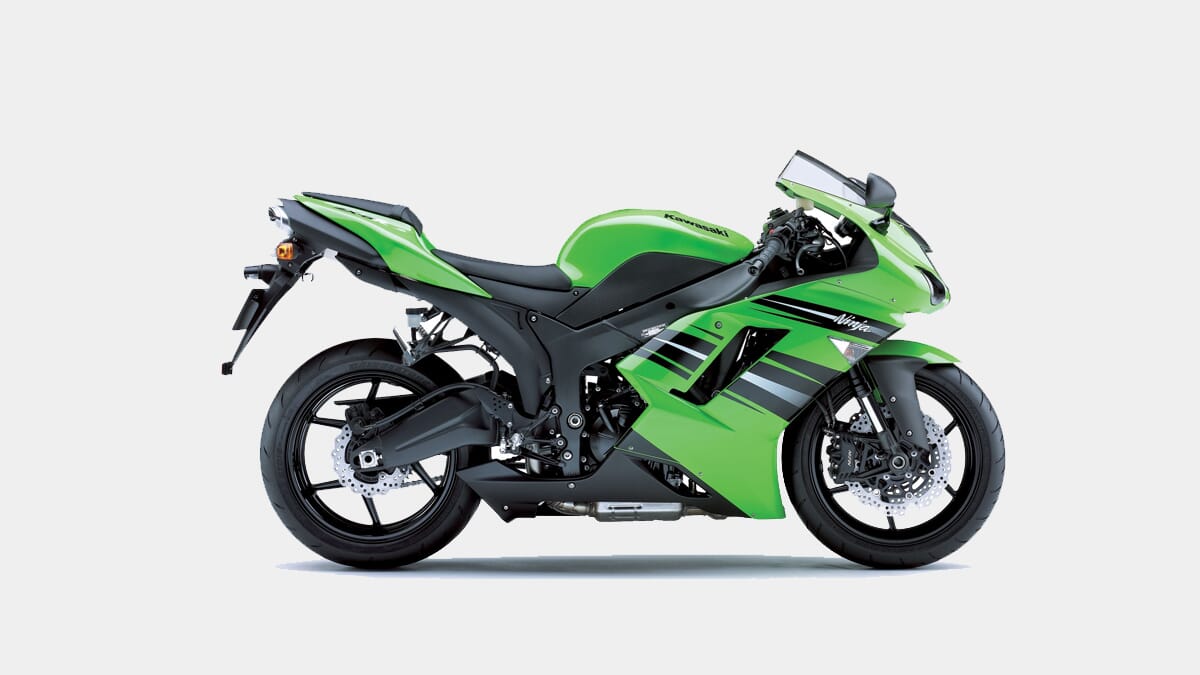 Kawasaki
Smallest of the big four Japanese bike manufacturers, Kawasaki's roots are deep, so deep that their first notable machine was a submarine, built in 1906. Back on dry land, the 1970s Z1 was a landmark among superbikes: using double-overhead-camshaft technology for the first time on a Japanese four-cylinder bike, winning multiple awards and fans worldwide, attracted not least by the Z1's 130 mph+ top speed. Today's Z1000 is in the same spirit, with striking style and lightning pace. No underwater capability, though.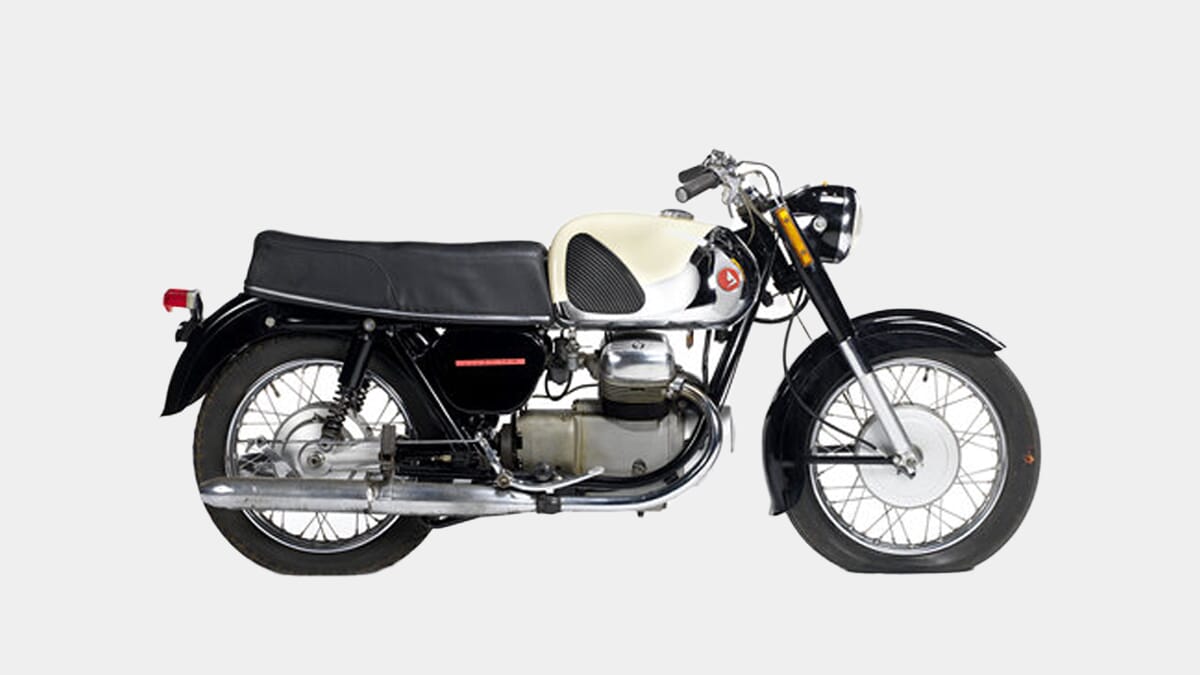 Marusho
Post-war innovators Marusho were once spoken of in the same breath as the big four manufacturers. Founder Masashi Itō, after all, did his apprenticeship alongside Soichiro Honda. Itō's vision was technology-driven, with shaft drive featuring on the company's signature Lilac models in the 1950s. Increased competition, not least from the company founded by that fellow apprentice, drove Marusho to BMW-like horizontally-opposed twin cylinder shaft-driven models in the 1960s, but complexity and cost meant a slow decline and closure in 1967.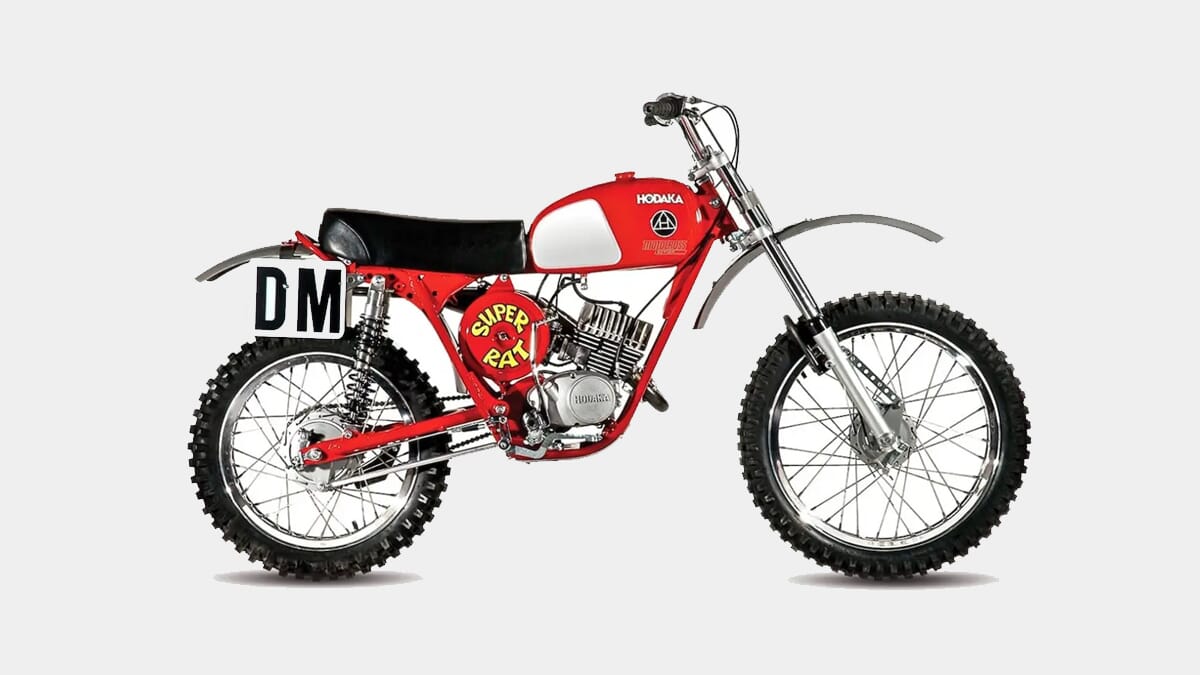 Hodaka
Main claim to fame of Hodaka, hugely popular in the 1960s and 1970s, was to introduce the idea of the trail bike to American bikers. The company was a joint Japanese-American venture, selling 150,000 bikes in Japan and the US. Aficionados loved the stripped back go-anywhere feel of bikes such as the evocatively named Hodaka Super Rat and Road Toad. The rise of more conventional road bikes and financial issues led to closure of this innovative bike maker in 1978.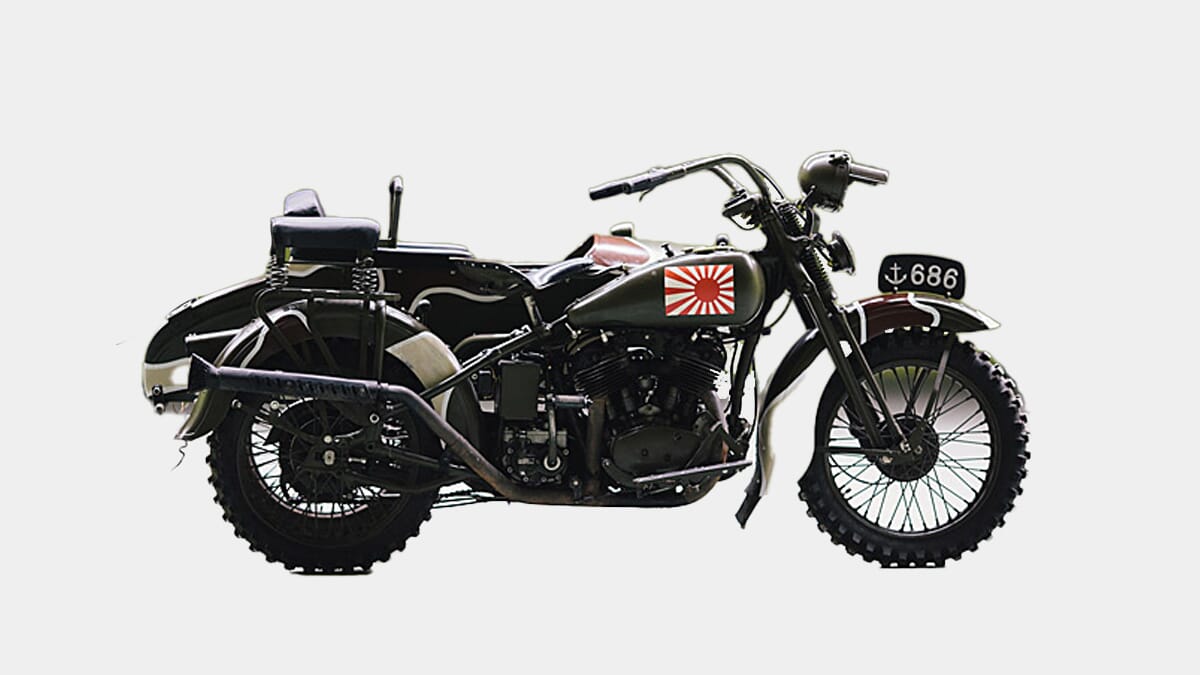 Rikuo
Low-riding cruisers were the speciality of Rikuo, beginning in 1929 as Harley-Davidson ran into trouble in the US. Japan provided help in the form of fees from Rikuo to produce what were essentially copies of period Harleys. Post-war the agreement - though unpublicised by Harley-Davidson - continued as Rikuo's production lines turned from military production to updated versions of its 1930s machines, such as the V-Twin RQ750, until bankruptcy ended Rikuo's hopes in 1960.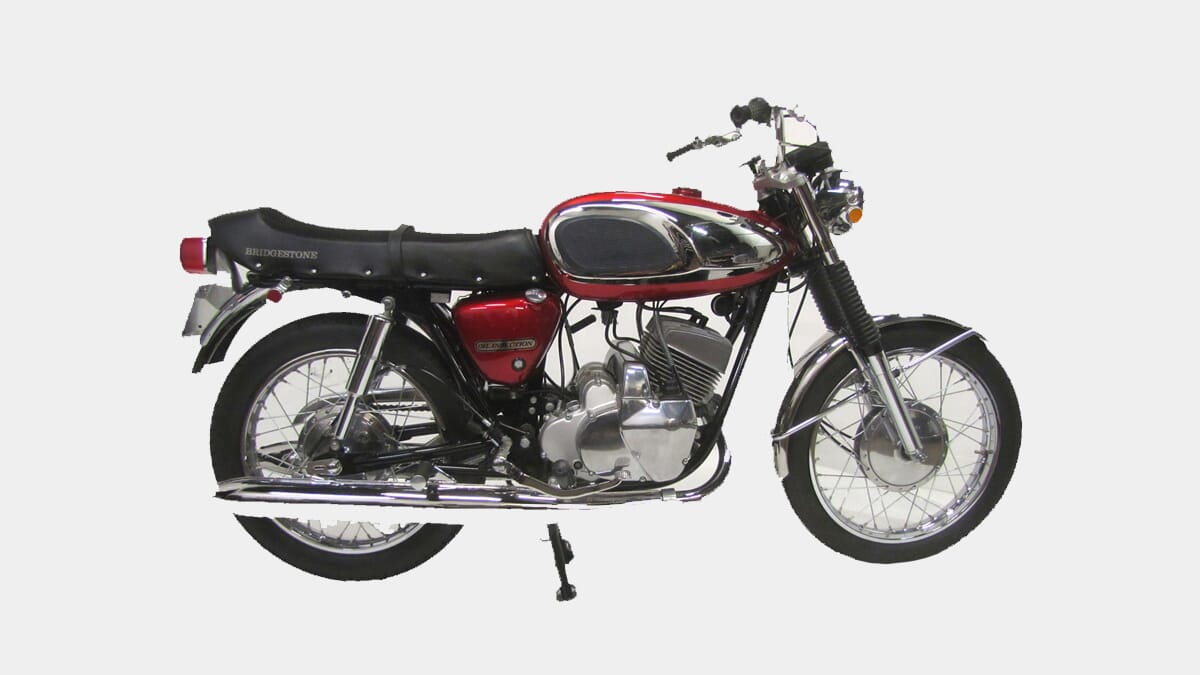 Bridgestone
Japan's leading tyre manufacturer was for a time an ambitious motorcycle maker too. Beginning in the early 1950s with a bicycle fitted with an engine, Bridgestone moved on to produce mainstream motorcycles of a quality and type that competed directly with the big four manufacturers. Issue in Japan was that Bridgestone also supplied Honda, Yamaha, Suzuki and Kawasaki with tyres, so most production was exported to the US, to protect Bridgestone's main business. The 350 GTR was the last notable Bridgestone motorcycle before the company decided that tyres were more important than the bikes that wore them.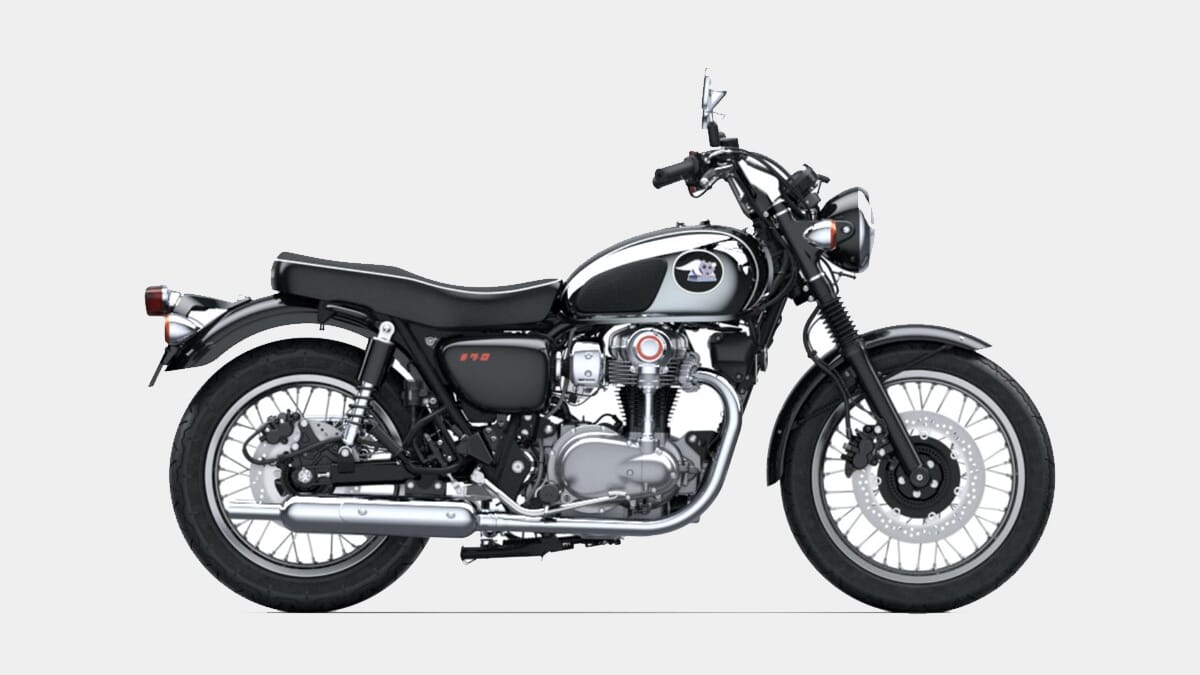 Merguro
Once a major player in the Japanese motorcycle business, Merguro's interests were eventually absorbed by its business partner Kawasaki. For a time in the 1950s, however, its own motorcycles were outsold only by Honda, with success on track spurred by designs which were close to those of British competitor BSA. Merguro's K7 Stamina was the last of its signature 500 cc single cylinder models, and Kawasaki has recently revived the name with the retro-styled Merguro K3.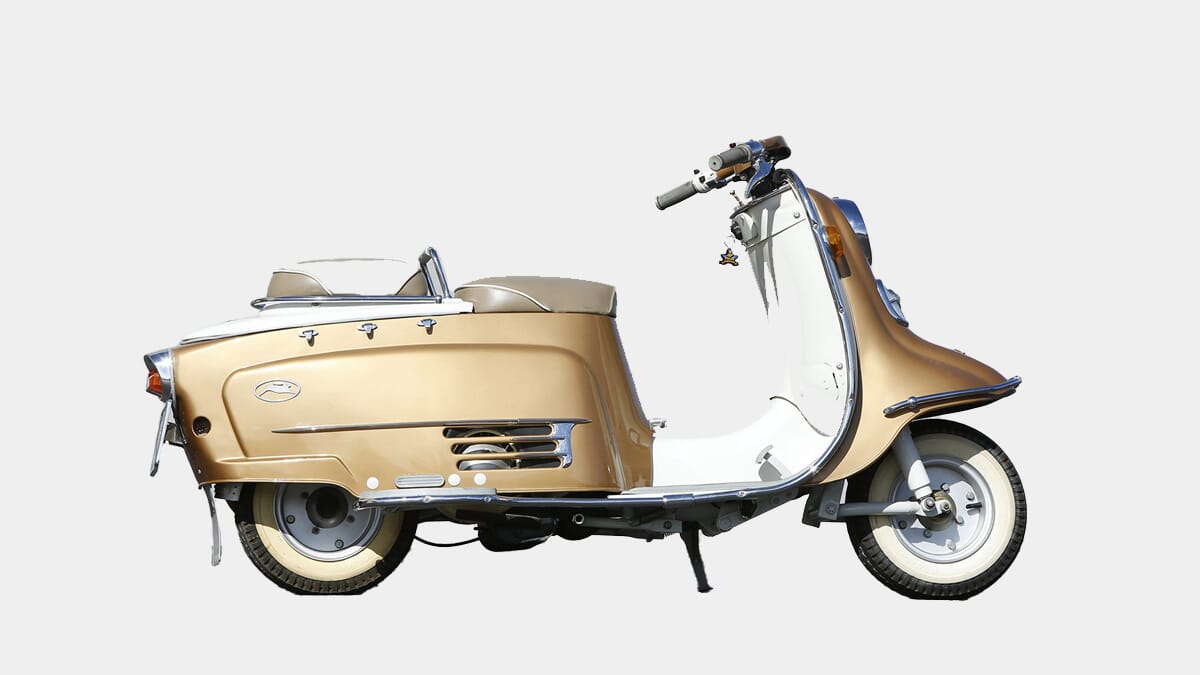 Fuji Heavy Industries
Known these days as Subaru and best known for its four-wheel drive cars, Fuji Heavy Industries produced a hugely popular range of scooters after the end of the Second World War. Design was based on machines used by American service personnel, and the first was in production six months before the first Vespa was released in Italy. The evocatively named Fuji Rabbit went through a wide range of iterations, was exported worldwide and, despite production ending in 1968, retains a fond place in Japanese popular culture.
Get your fix of all things automotive at The Garage.
---
---