Marylebone is situated just minutes from the frenzy of Oxford Street but offers a dramatically different vibe – characterised by gorgeous Georgian architecture and attractive green spaces, it's a relaxed and atmospheric enclave in the heart of central London. It also happens to be one of London's most stylish postcodes, boasting a unique blend of shopping destinations, from independent boutiques to high-end designer stores. Below, we've rounded up a few of our favourite men's clothing stores in Marylebone: be sure to pay a visit to them next time you're in town.
The best menswear stores in Marylebone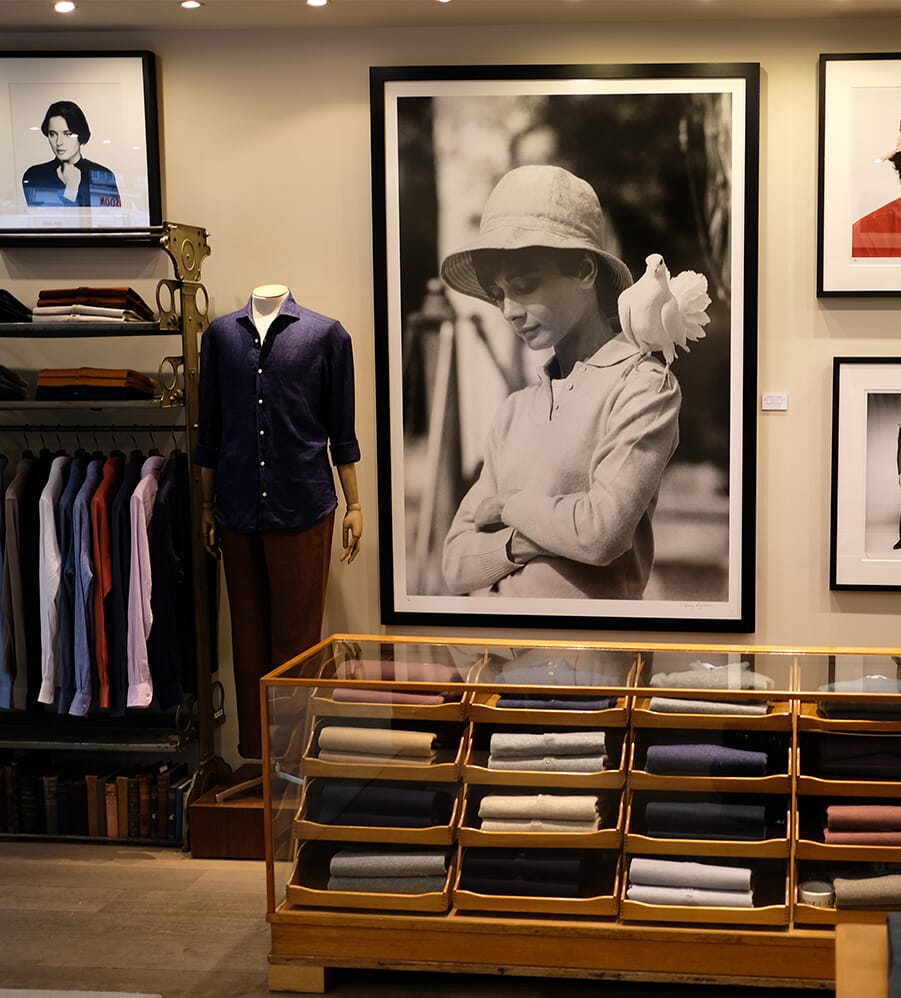 Luca Faloni
107-108 Marylebone High Street, London W1U 4RU
Turin-born Luca Faloni's eponymous Italian menswear has mastered the art of the everyday staple. Its made-to-last designs fuse expert Italian craftsmanship with timeless elegance. Swing by Luca Faloni's Marylebone High Street store to experience the quality first-hand. You'll find shirts, knitwear, trousers and shorts rendered in the finest linens, cottons and cashmere yarns, as well as luxurious leather accessories.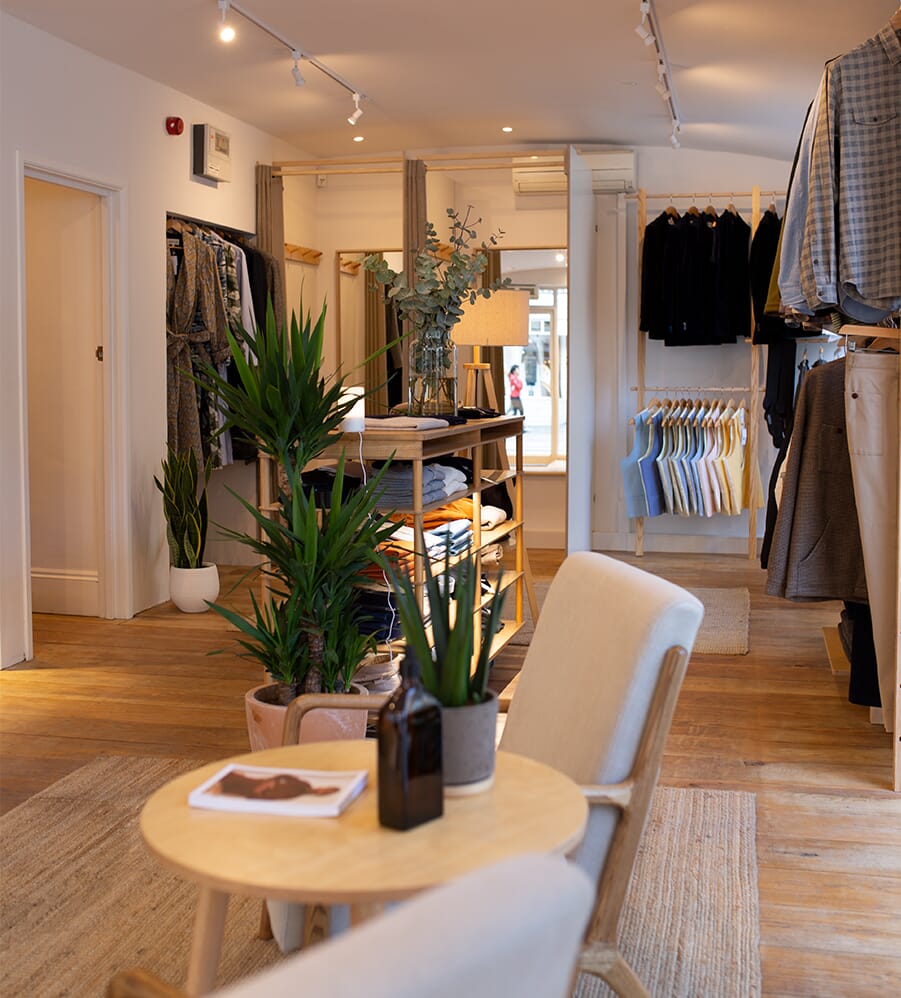 SIRPLUS
81a Marylebone High Street, London W1U 4QL
SIRPLUS has come a long way since its humble origins as a London street market stall selling upcycled underwear. The label now has six stores dotted around London, one of which can be found on Marylebone High Street. Pop in to discover its sustainably-made menswear, which encompasses everything from nightwear to formalwear. Everything is lovingly created with the intention of lasting longer, being worn more often and adapting to a variety of seasons.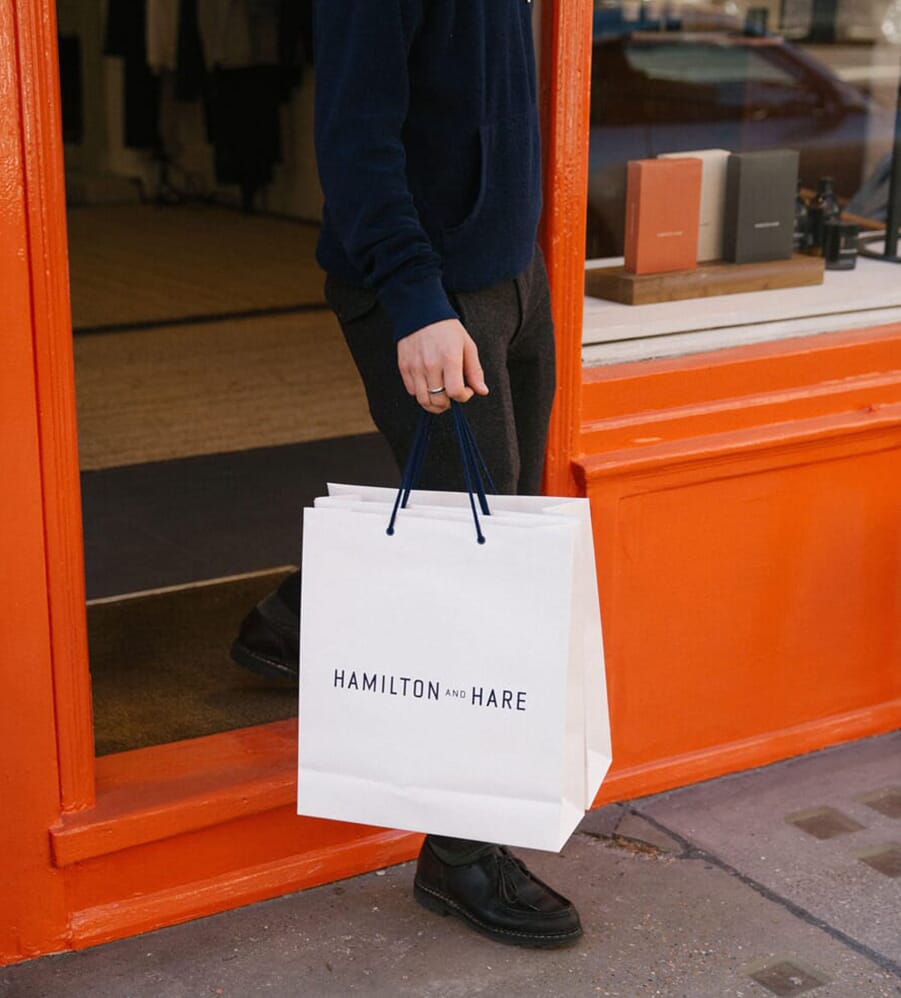 Hamilton and Hare
39 Chiltern Street, Marylebone, London W1U 7PP
Hamilton and Hare's flagship store on Marylebone's stylish Chiltern Street is a must-visit for anyone looking to upgrade their underwear drawer with elegant essentials. Discover the brand's bestselling boxers, briefs and trunks, or stock up on new loungewear and sleepwear staples. The classic-meets contemporary space is furnished with some beautiful mid century pieces, including a gorgeous sofa where customers can sit and relax in between trying items on.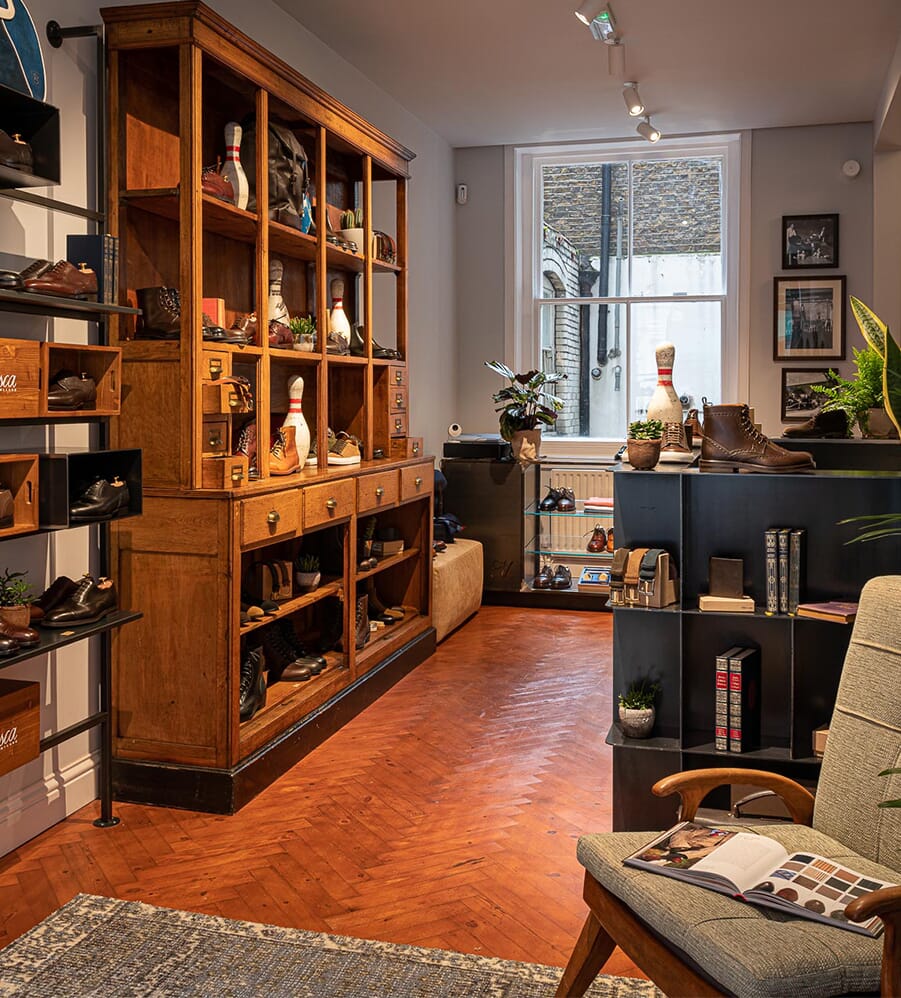 Velasca
5 Chiltern Street, London W1U 7PD
Milanese footwear label Velasca's first 'Bottega' in the UK is nicknamed the 'Bowling Club': decorated with old-school pins and balls, it feels like a step back in time to a 1960s-era bowling club. Here, you'll be able to experience the quality of Velasca's Italian-made leather shoes for yourself: try on a pair of luxurious loafers or slip into some sneakers. You'll notice the Velasca difference immediately.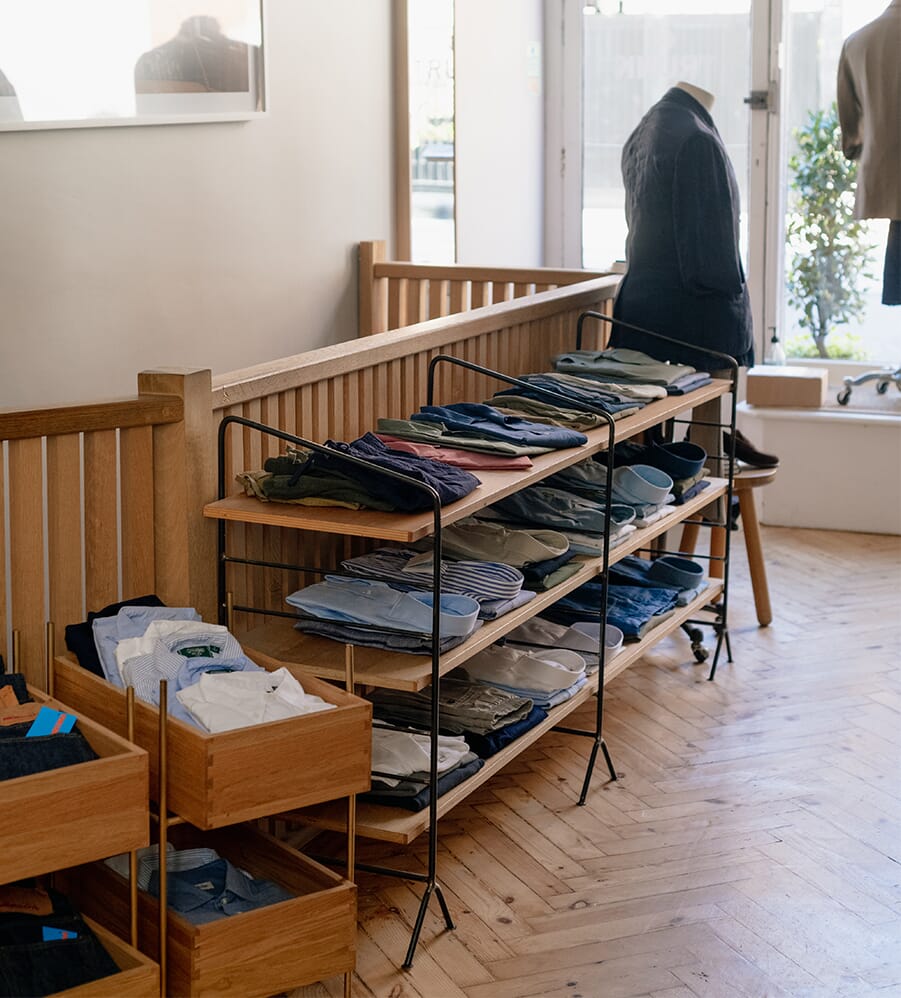 Trunk Clothiers
8 Chiltern Street, London W1U 7PU
Trunk Clothiers is a Chiltern Street stalwart that has long been a go-to for London's best-dressed men. It offers a curated edit of emerging and established brands from around the world, as well as its very own in-house Trunk label, so there's no shortage of stylish threads to choose from. From timeless tailoring to functional outerwear, everything is carefully chosen for its high quality and meticulous craftsmanship.
Discover more must-visit menswear stores in London.
---
---