Say AMG to any motoring enthusiast and watch the enthusiasm grow. This at first strictly unofficial Mercedes-Benz tuning company began small, always hand-building the huge engines that they installed into production Mercs and turning them into limited-edition autobahn-crushers. Bodykits, from light to lairy, are another AMG signature, as are faintly ridiculous projects, like a 6x6 off-roader powered by a brutal V8. Today AMG is controlled by Mercedes-Benz themselves, builds its own cars from ground up and lends its name to Formula One world championship winners. The demented power-at-all-costs spirit is very much still there, as you'll discover in our pick of the best Mercedes-AMG cars ever.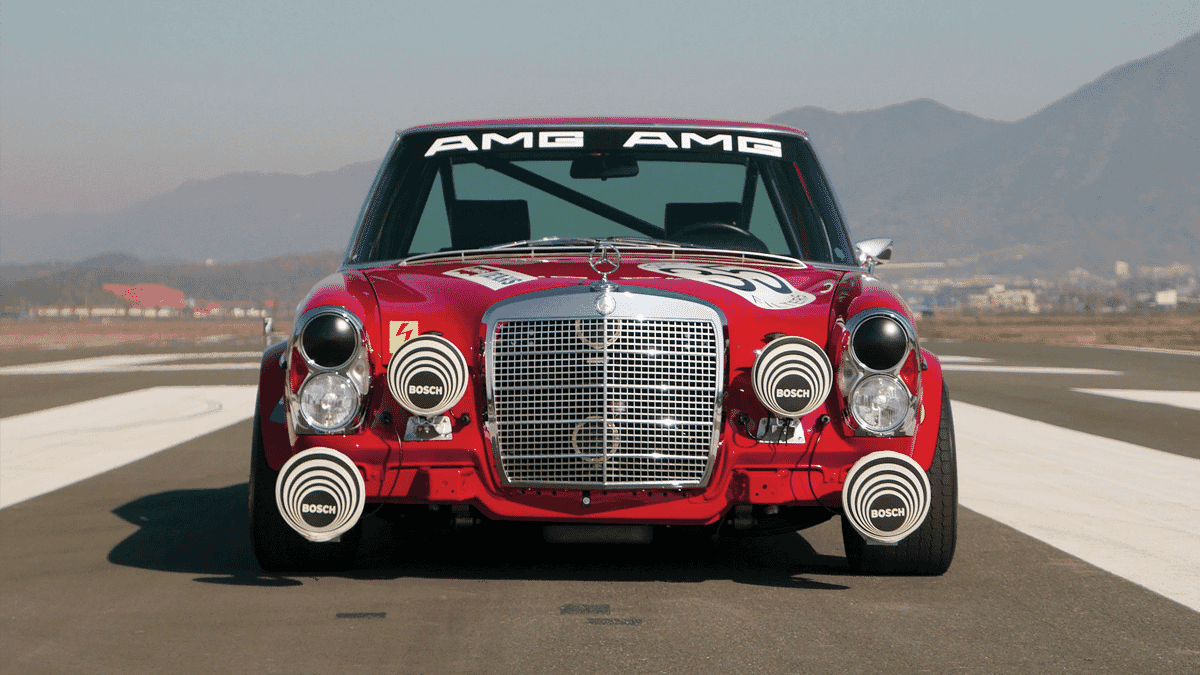 10 best Mercedes-AMG cars
AMG 300 SEL 6.8
Known in racing circles as The Red Pig, this unlikely beast began the AMG story in 1971, taking a super-luxurious Mercedes-Benz near-limo that was already the fastest production car of its day, and turning it into a growling racer that won its class in the 24-hour race at Belgium's Spa circuit. Key, naturally, was the AMG signature of a handbuilt engine, in this case a 6.8-litre V8 producing 419 bhp. Luxury refinements were stripped out, doors were aluminium and just five were made, all of them extraordinary, each one the beginning a remarkable story.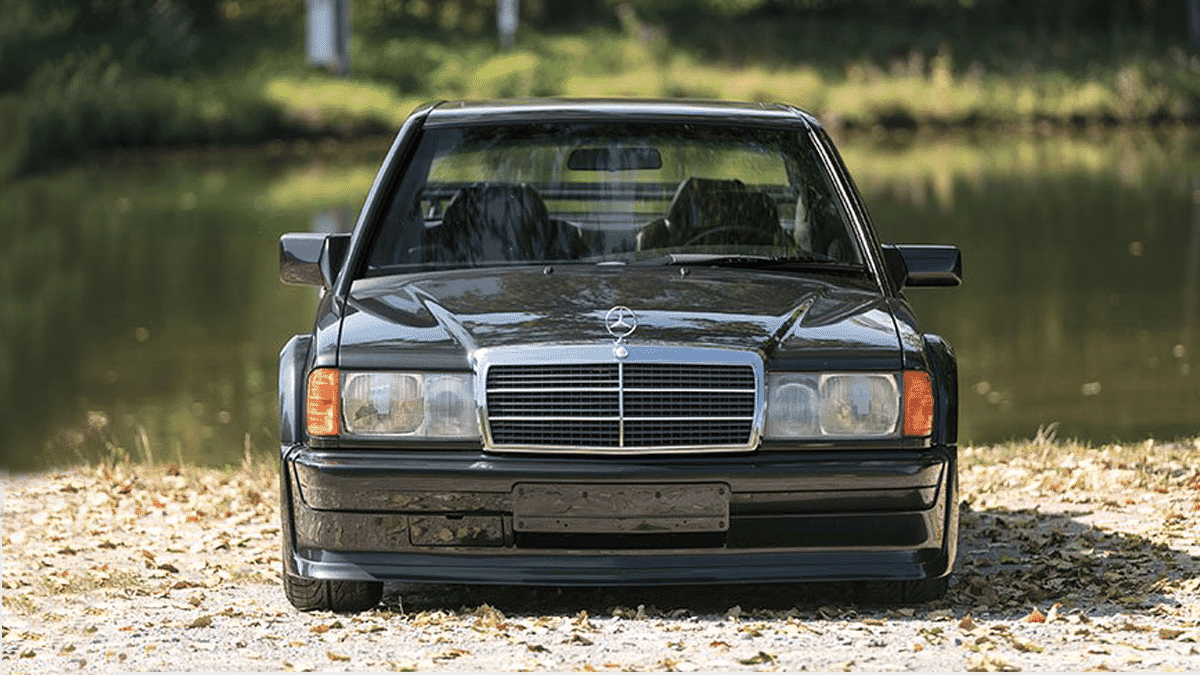 Mercedes-Benz 190E 3.2 AMG
Known as The Baby Hammer, this four-door AMG took a small saloon that in diesel-powered form was - and still is - a favourite of taxi drivers and turned it into an autobahn stormer, capable of shaming just about every supercar of its day, in the late 1990s. Bodykit marked out this particularly 190E as something special, so much so that owners of standard cars fitted the kit alone, perhaps wanting to suggest that their transport, too, was powered by a 3.2-litre AMG-fettled straight-six producing 231 bhp. Quite sensational.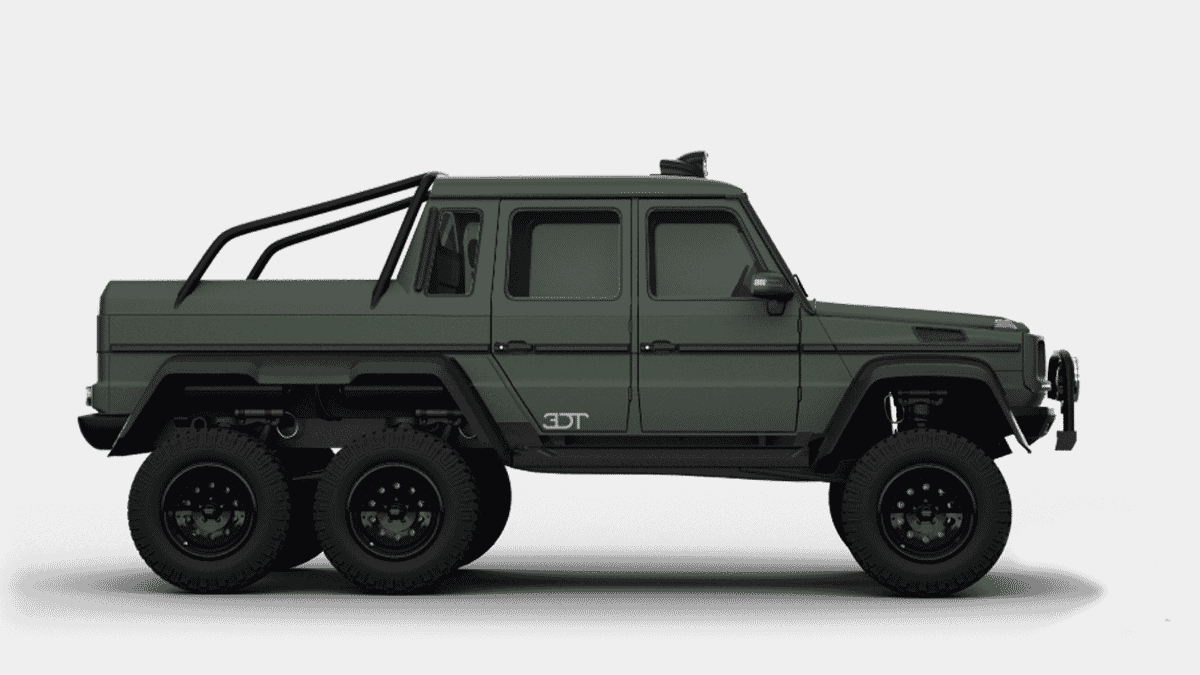 Mercedes-Benz G63 AMG 6x6
More than just faintly ludicrous - and thus magnificently desirable - the G63 AMG 6x6 took Mercedes-Benz's tough-as-you-like G-Class, added two extra wheels at the back, a pick-up style body at the rear and a super-luxurious interior. Being an AMG there was also brawn under the bonnet in the form of a 536 bhp, twin-turbo V8 engine powering all six wheels, and capable of a 0 - 60 mph time of 7.8 seconds. Top speed, mercifully, was limited to 100 mph.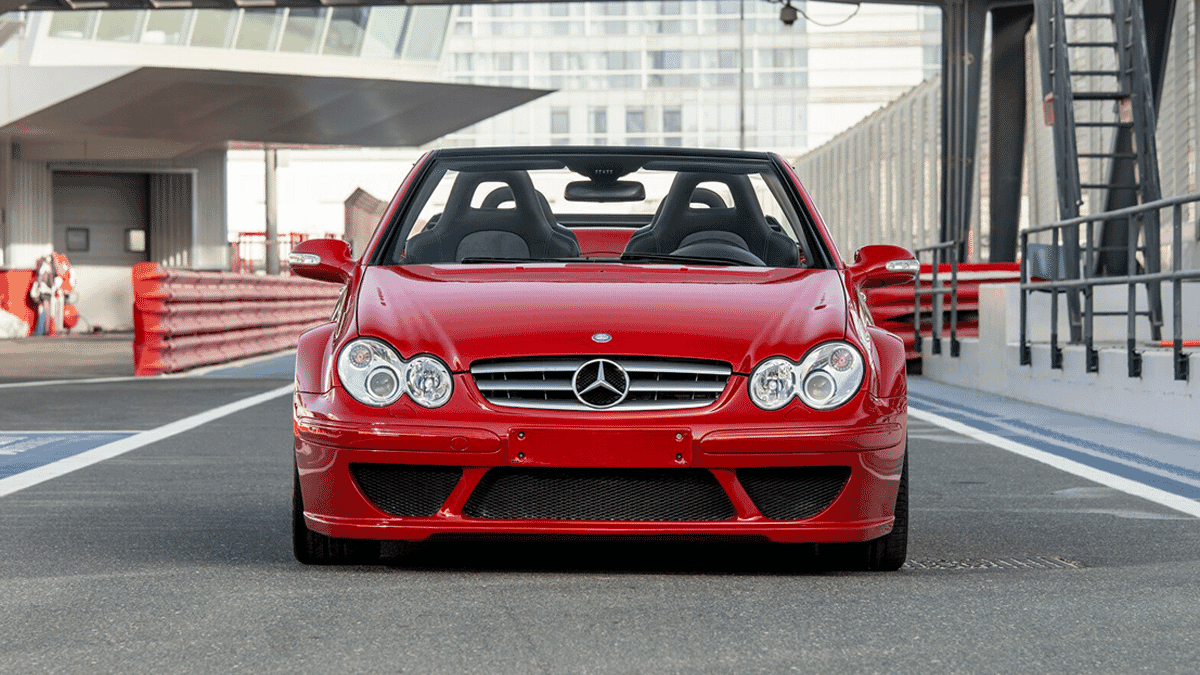 Mercedes-Benz CLK DTM AMG
Commissioned to honour Mercedes-Benz's ongoing success in the German DTM touring car racing series, the CLK DTM AMG had a strictly limited production run of just 100 cars, and a fairly lairy - by Mercedes-AMG standards - bodykit. Real snarl, inevitably, was under the bonnet in the form of a 574bhp 5.5-litre supercharged V8 which needed a rev limiter to restrict this race-bred monster to 199 mph. Since the 2009 Formula One World Champion Jenson Button had one, the CLK DTM AMG is quite good enough for us.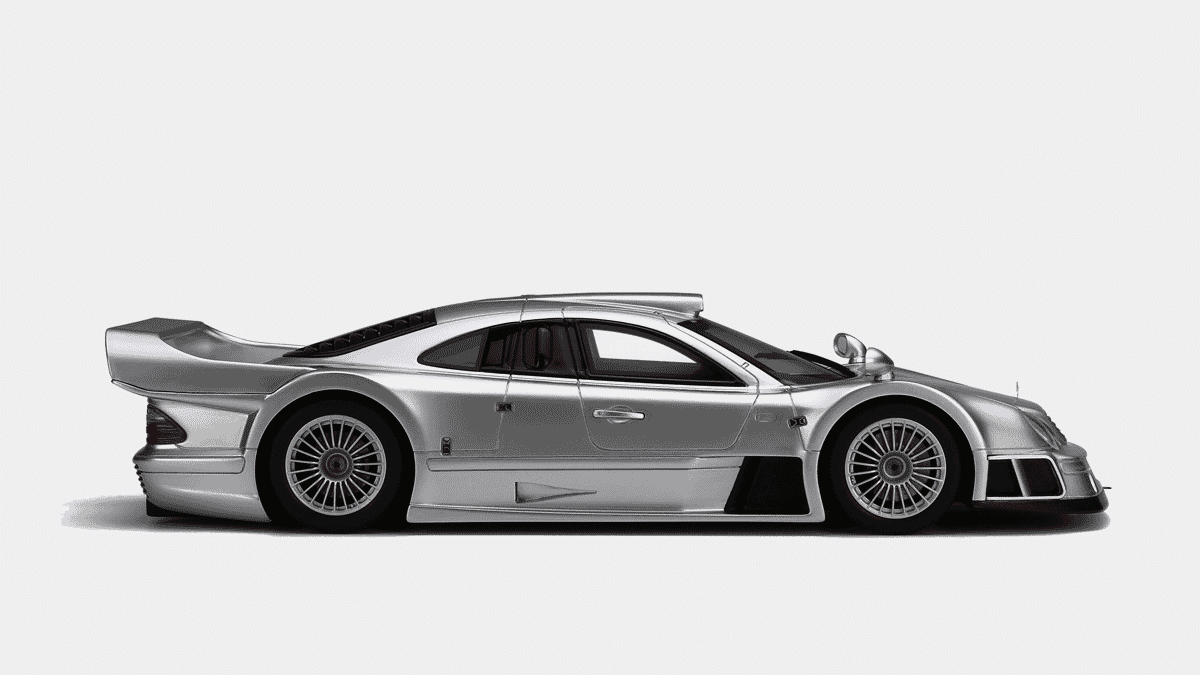 Mercedes-Benz CLK GTR Straßenversion
The German suffix means "street version", and even then this barely tamed race car is probably a little wild to take down to the local supermarket, given that it's powered by a 6.9-litre V12 producing 600 bhp. Despite the lack of the company's name in its official moniker, it was at AMG headquarters in Affalterbach that each each CLK GTR was lovingly handmade. Production run was just 25, with a retail price in 1998 of £1m. Expect to pay at least four times that today.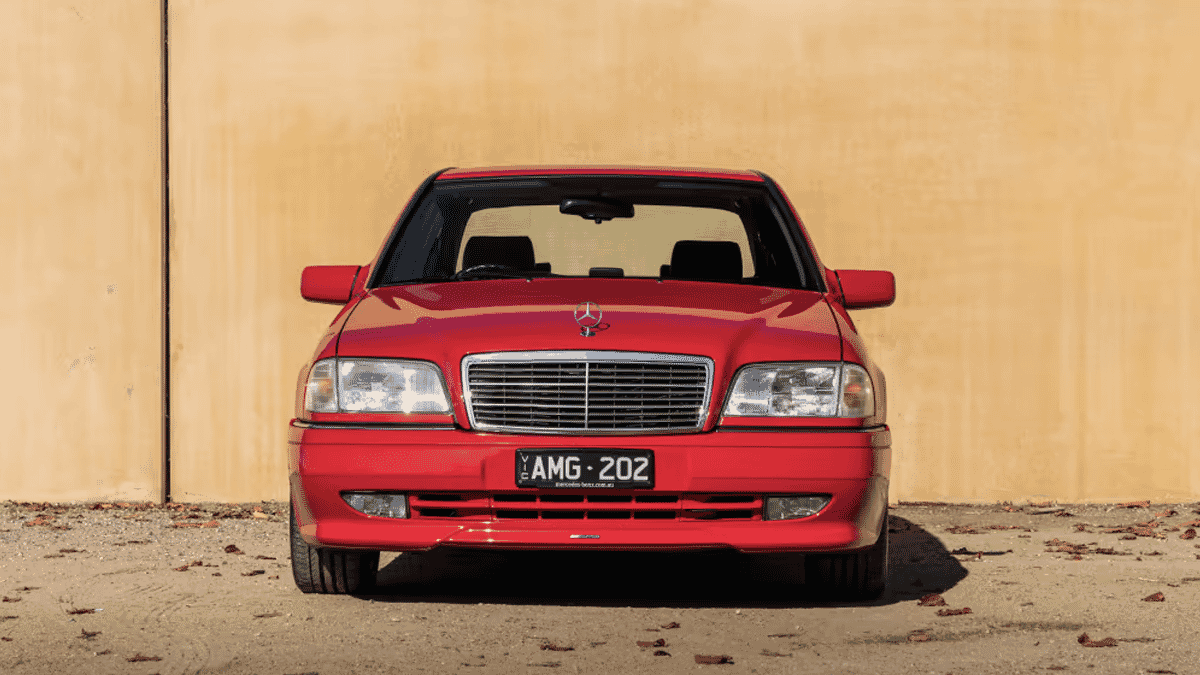 Mercedes-Benz C36 AMG
If you wanted to impress with subtle performance in the 1990s, the C36 AMG was the motor car for you. Based on the bulletproof engineering of that era's C-series Mercedes-Benz executive saloons, AMG added their signature blink-and-you'll-miss-it bodykit and much more importantly a signed, handbuilt engine, in this case a 3.6-litre straight-six producing a hefty 280 bhp, resulting in a quiet sufficient 155 mph top speed. As aficionados will tell you, it was also the first AMG model to be built in conjunction with Mercedes-Benz themselves.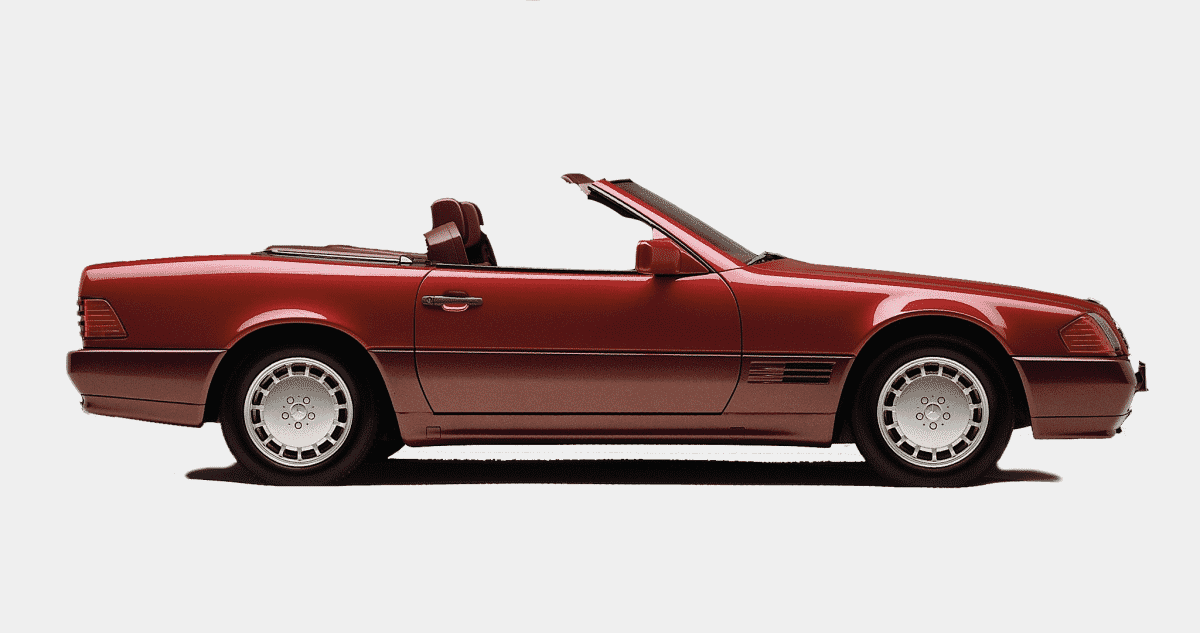 Mercedes-Benz SL73 AMG
Like all of the best Mercedes-AMG cars, the SL73 doesn't shout, looking at first glance like a standard-issue boulevard cruiser that might just be at home parked near your yacht in Cannes. The shouting is reserved for what's under the bonnet: a really quite extraordinary 7.3-litre, 525 bhp V12 engine, with a 200 mph top speed. So extraordinary was this V12 that the design found another life in Pagani's outrageous Zonda supercar. We prefer the discreet style of the super-rare SL73.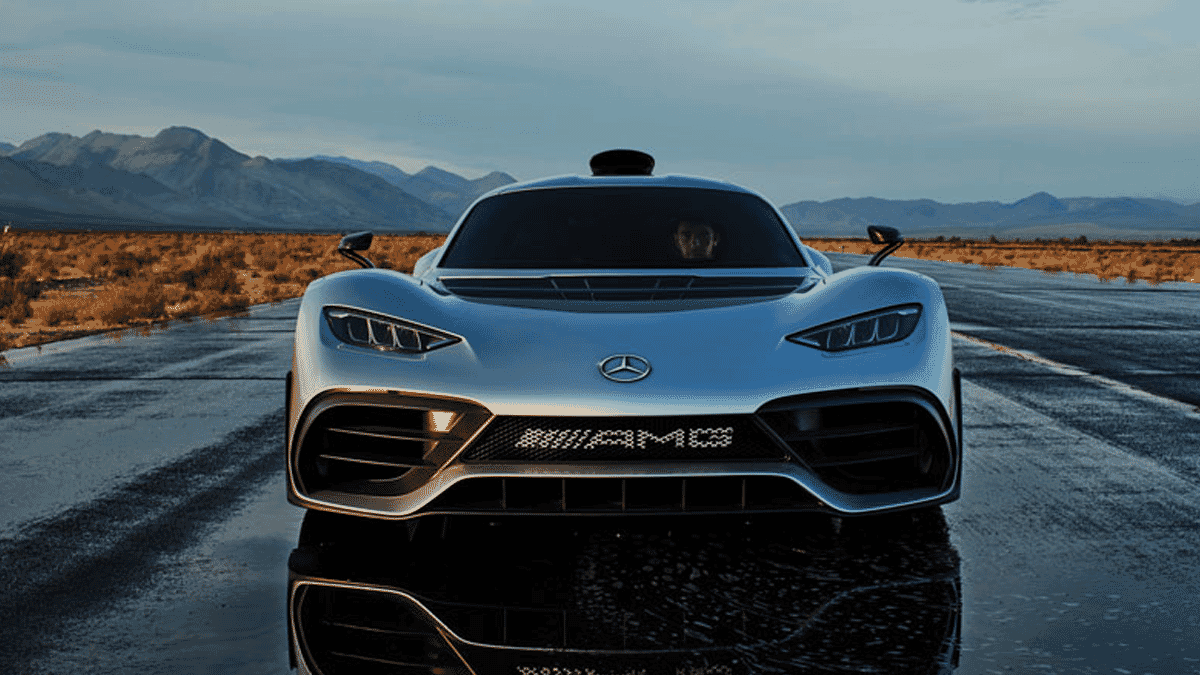 Mercedes-AMG One
It's loud, uncomfortable and it'll cost you more than £2-m if, that is, you can find a place on the sold-out order list. The One is also mighty complicated with electric, hybrid and fossil-fuelled power combining with energy recovery systems to deliver a brutal, barely believable 1,049 bhp and a 219 mph top speed - with 120 mph coming up in an even less believable seven seconds. Construction is carbon fibre, interior is as spectacular as a 'Top Gun' cockpit. Just 275 are being made.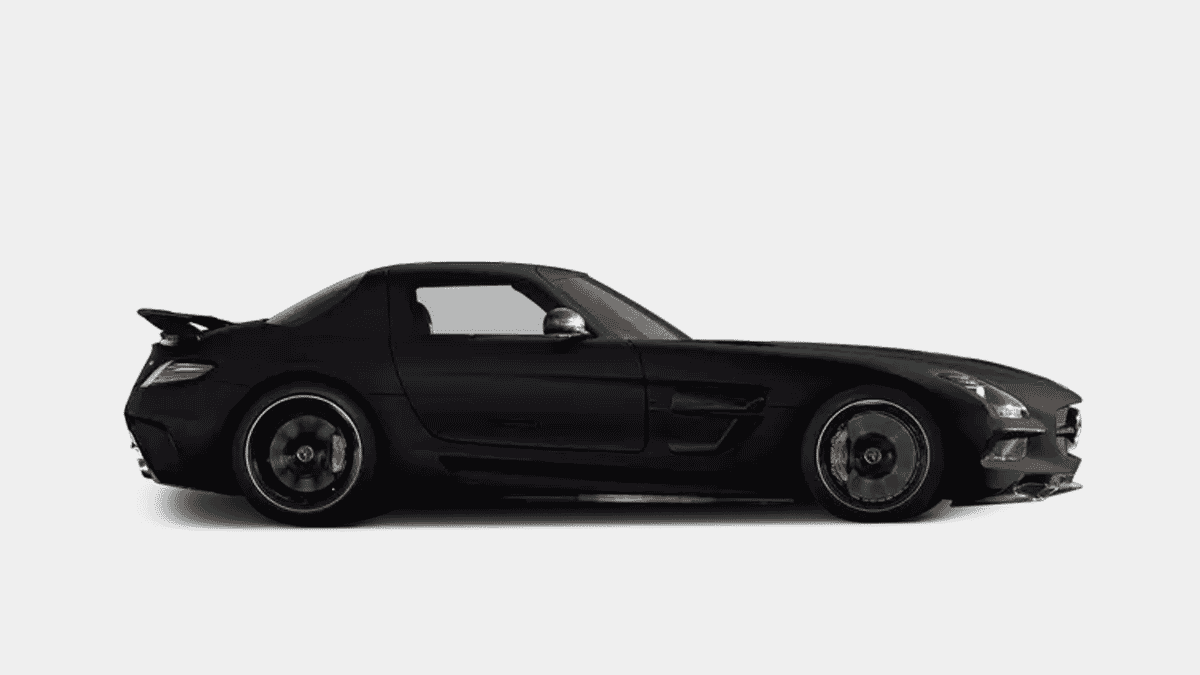 Mercedes-Benz SLS AMG
Jaws dropped at the 2009 Frankfurt Motor Show when the SLS AMG was unveiled. Here, finally, was the true successor to the legend that was the 1950s Mercedes-Benz 300SL, complete with signature gullwing doors to make the point, and to make arrival at The Dorchester just that bit more dramatic. The SLS was critical for AMG, not just as a truly great continent-crusher, but as the first ground-up production car AMG took to market. A top speed of 196 mph set the seal on a great motor car.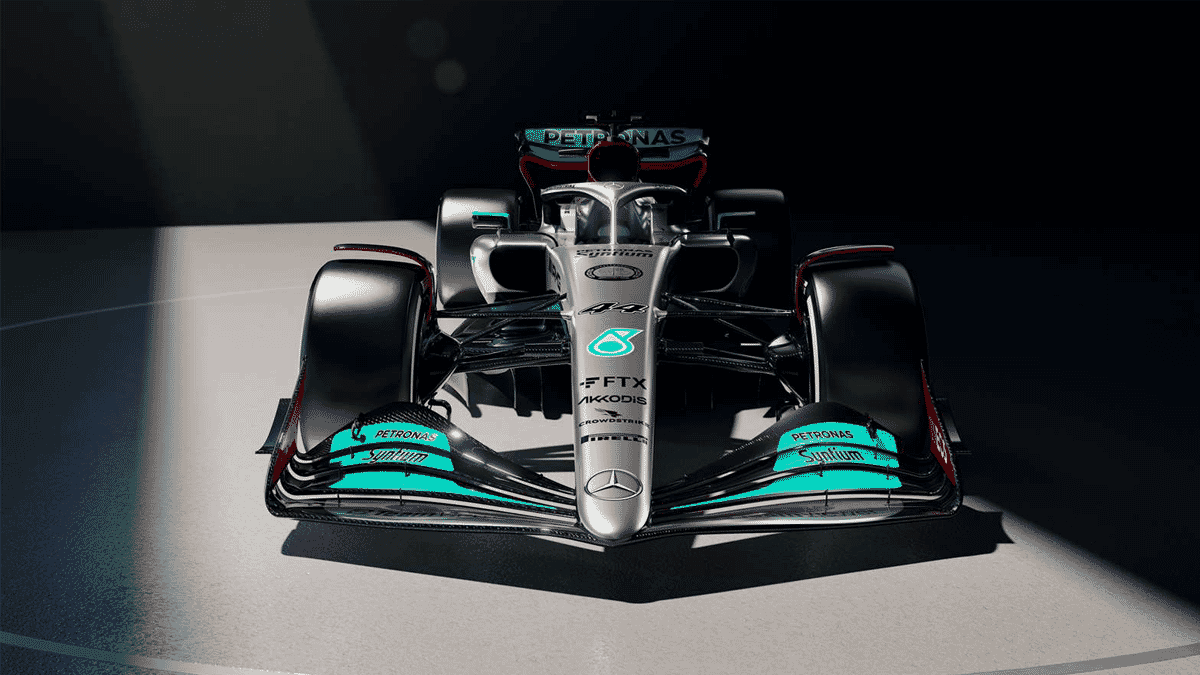 Mercedes-AMG F1 W11
We're cheating just a little here, since the W11 wasn't exactly a road-legal production car. Instead, in the hands of Lewis Hamilton, it stormed race tracks from Spain to Spa in Belgium, winning a record-equalling seventh world driver's championship, with the AMG badge very much a part of the livery, even if both car and engine were made in Northamptonshire, rather than at AMG HQ in Affalterbach. The W11 holds the record, at the hands of Hamilton, for the fastest lap in Formula One history, an average speed of 164.266 mph around Monza in 2020 on his final qualifying lap. Very much in the AMG spirit, then.
Get your fix of all things automotive at The Garage.
---
---