If nothing less than the finest steak will do, we have some real treats for you to savour. Speciality steak restaurants have really taken off in London in recent years, with on-premises ageing and expert butchering very much on-trend for added freshness and taste. Sourcing is key, whether that's from British herds, the wide open spaces of Nebraska or Argentinian cattle roaming the Pampas. Preparation, often using traditional charcoal or open fires, is nothing short of obsessive. Choose from our selection of the top 10 best steak restaurants in London. Ours? Medium rare, please.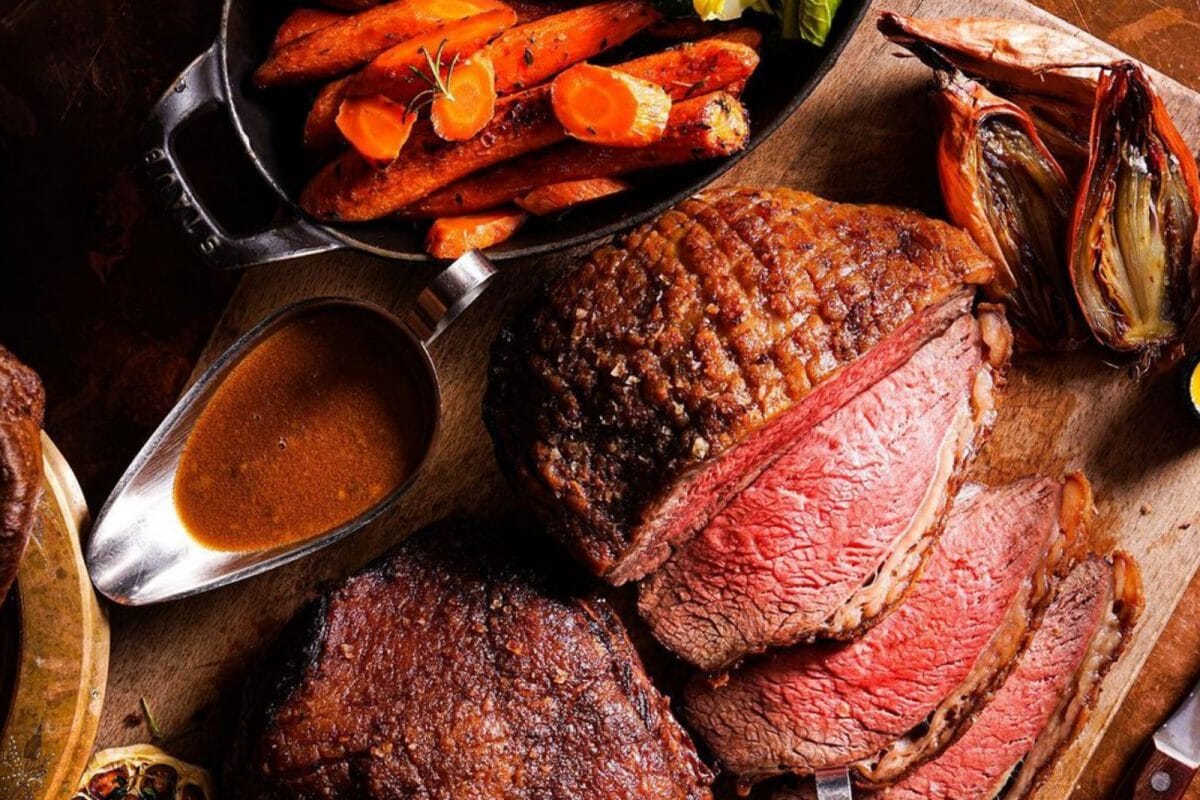 Best steak restaurants in London
Hawksmoor
With seven atmospheric London locations - choose from the original in Spitalfields, Guildhall in The City, Air Street in the West End or the heart of Knightsbridge among others - and named after the master architect of some of London's most mysterious churches, Hawksmoor aims to be Britain's best steak restaurant, no more, no less. Menus offer a wide selection of steaks - large cuts for the very hungry - all from British bred herds, served in signature stripped-back surroundings.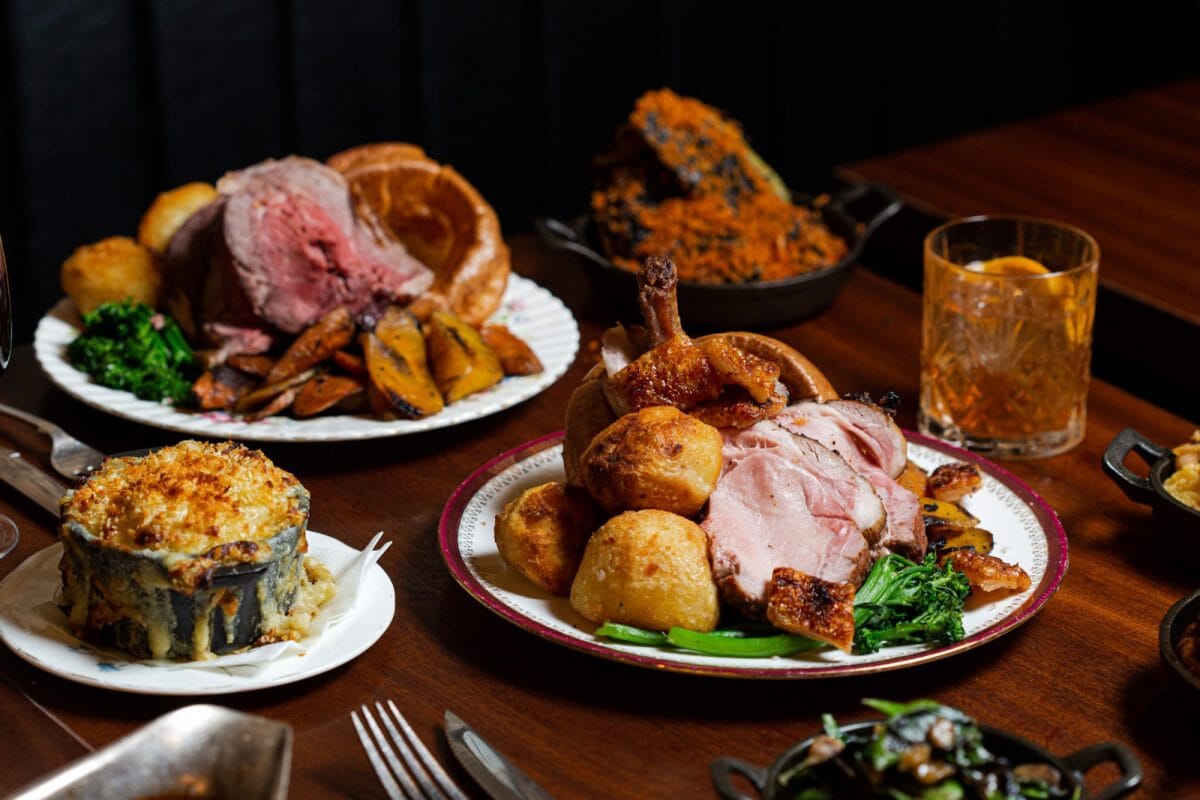 Blacklock
Dry-aged steaks, for up to 55 days, is the key offer at Blacklock's four restaurants - Soho, Covent Garden, City and Shoreditch - each drawing on the traditions of London's 17th-century chop houses, relaxed places for an easily taken lunch or dinner. The idea, say Blacklock's proprietors, is to be "unpretentious and familiar and above else, open to all". Decor is individual to each location, expect clubby seating and exposed brickwork, steaks are sourced from third-generation Cornish farmers.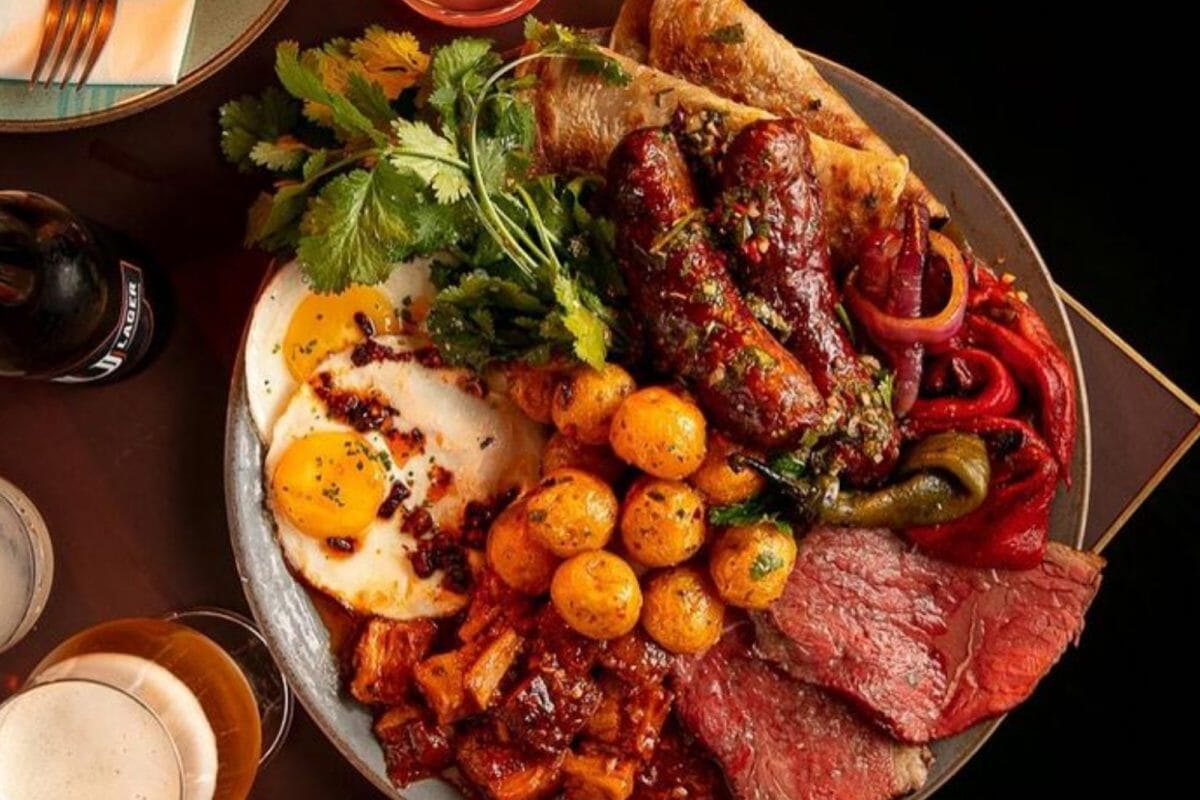 Temper
Open kitchens, fire pits, smokehouses: a visit to one of Temper's four London restaurants is a performance, and intentionally so. Steaks are taken very seriously here, with meat selected from small farms and butchered in-house, which means less waste and, as Temper suggest, better taste. Diners watch chefs cut their steaks and then cook them over an open fire. Wine lists are extensive and there's a barbecue menu, too.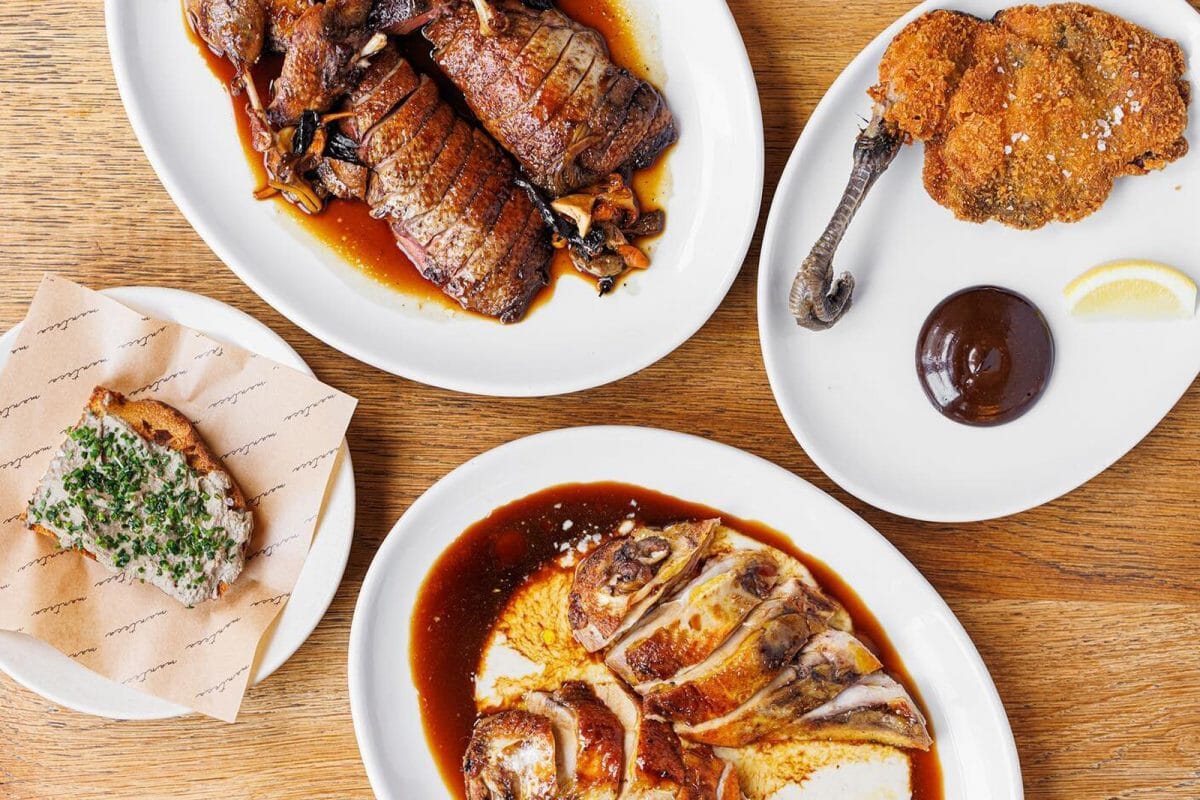 Manteca
On a fashionable street corner in Shoreditch, there's a sculpture of a pig's head hanging over a doorway, a signal of intent from Manteca, a bastion of nose-to-tail cooking with proudly Italian roots. Refreshingly succinct menu features signature chateaubriand as well as rump and ribeye options from Angus beef, with on-the-premises butchering. Prepare to be tempted by Manteca's acclaimed hand-rolled pasta, which may feature pig's tail, for starters.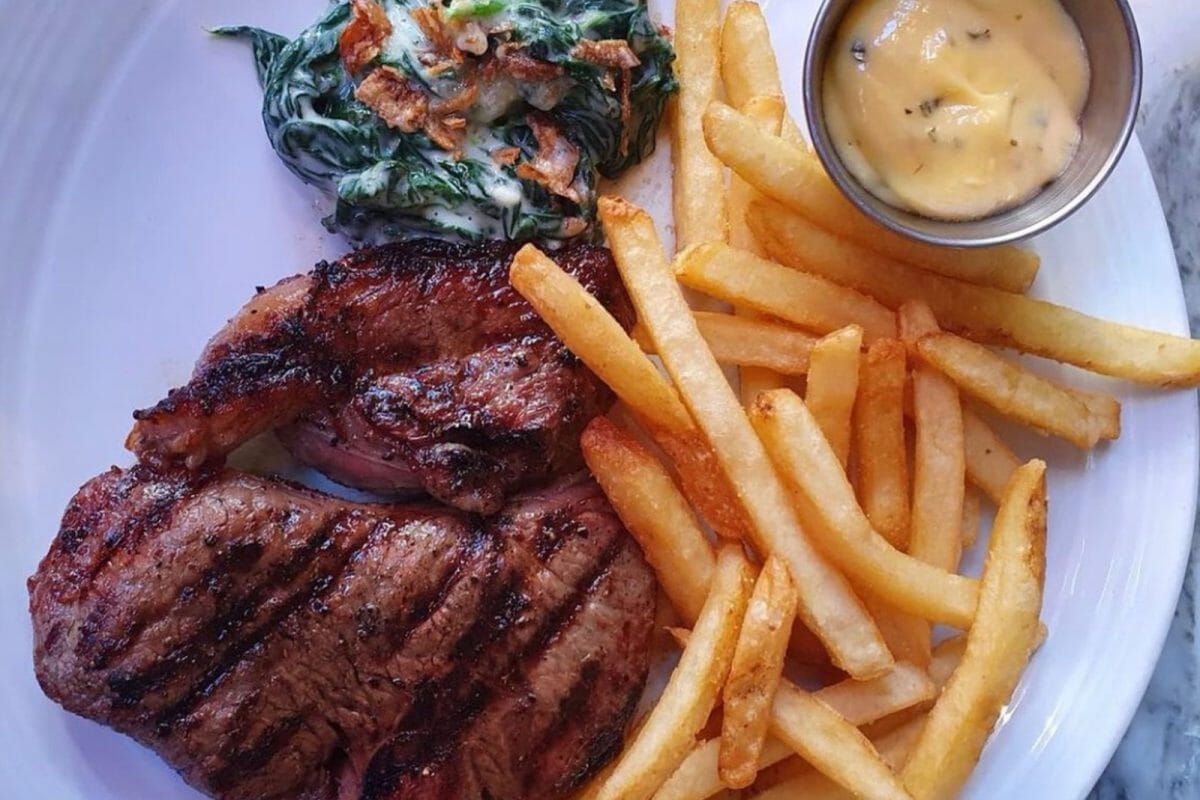 Sophie's Steakhouse
Bright and breezy locations in Soho and - the original - in Chelsea serve in-house dry-aged steak sourced from selected British suppliers. Sophie's Steakhouse offers a wide choice of cuts, Soho outpost has feature fire pit for added theatre and taste, with sharing steak plates also available, changing daily. Both restaurants dispense with formality for a laid-back upbeat atmosphere, where Martini-drinking is also very much encouraged.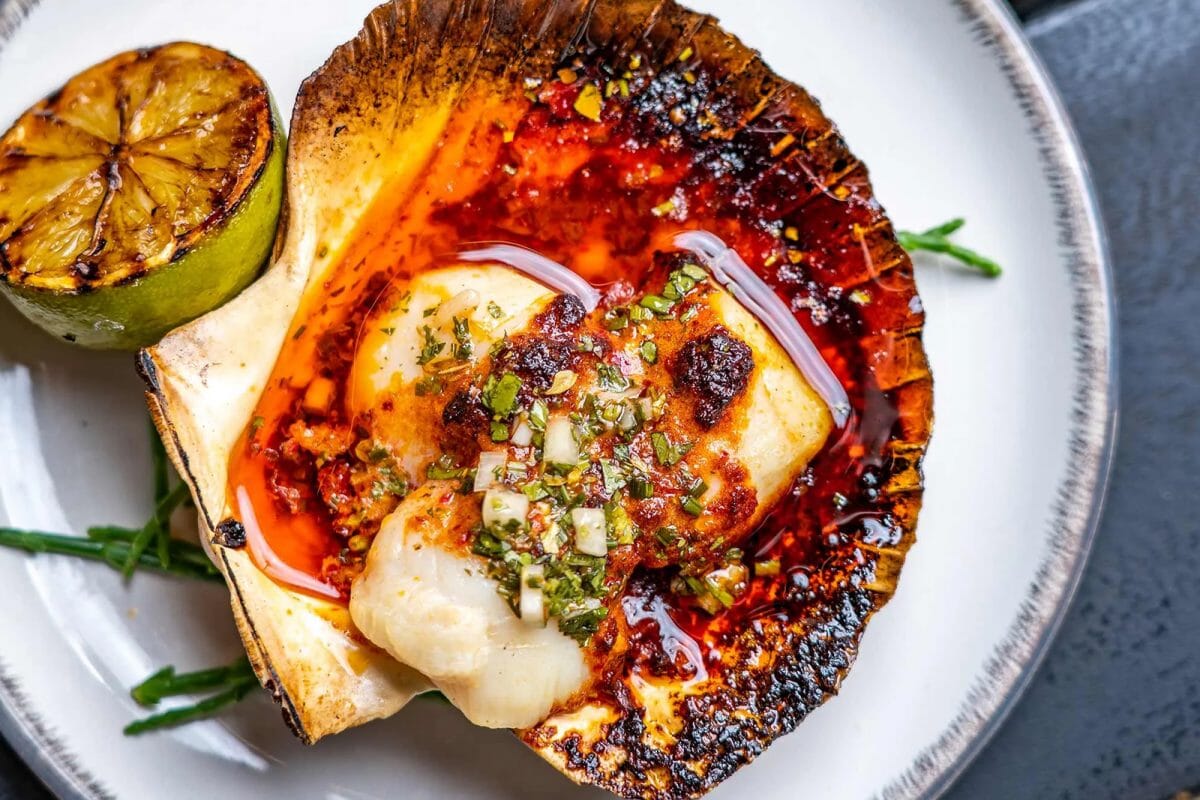 The Coal Shed
Located over two floors in highly contemporary surroundings near Tower Bridge, The Coal Shed sets out to impress. Headline is rare breed heritage meat, coal-roasted as the restaurant's name suggests, infused with Persian heritage of founder Raz Helalat. Floor-to-ceiling windows, open plan dining and, above all, Lake District steaks dry-aged for 35 days are reason enough for steak aficionados to return. Outdoor dining in warmer months on the Coal Shed terrace adds to appeal.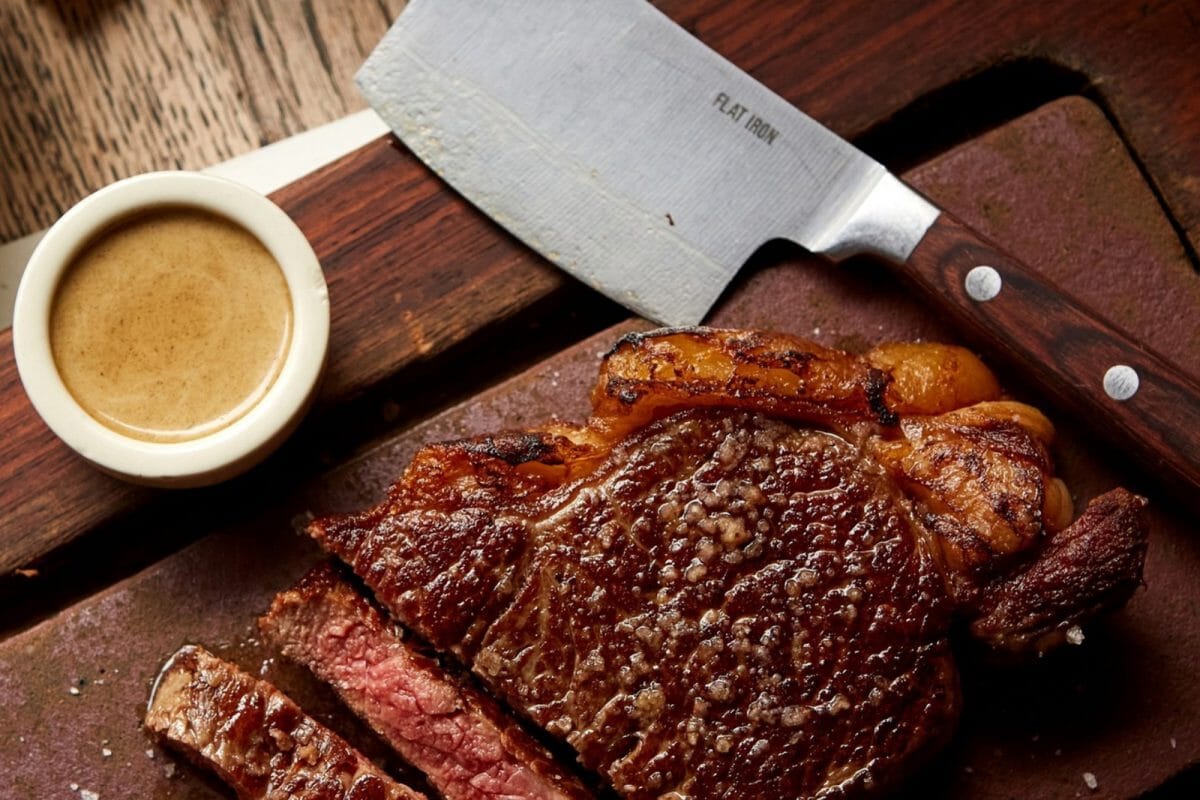 Flat Iron
You'll find a relaxed, chatty Flat Iron restaurant in White City's Westfield, Covent Garden, Kings Cross, Borough - and six other locations across London, meaning you're never far from their signature Flat Iron Steak, served should you choose with Crispy Bone Marrow Garlic Mash or Homemade Beef Dripping Chips. Setting at each Flat Iron is without frills, featuring plain wooden table tops and no-nonsense serving.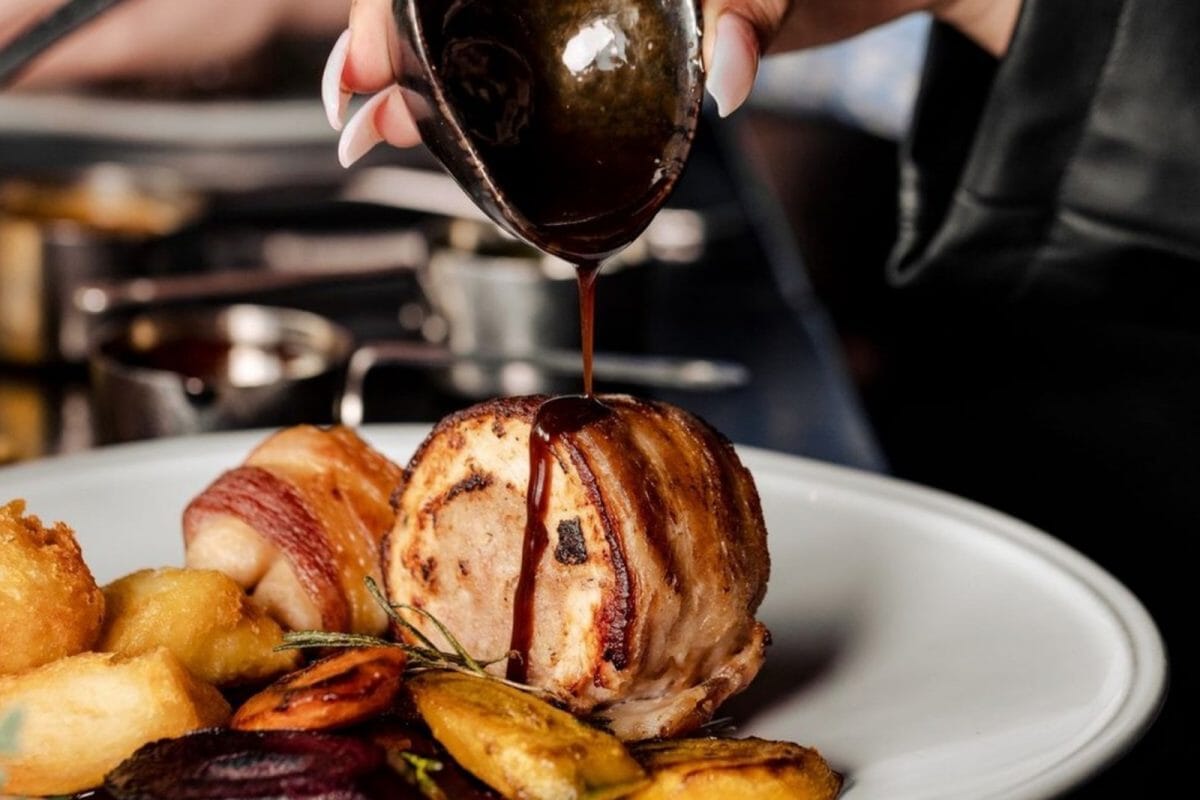 Gaucho
From small beginnings in a basement on Piccadilly, Gaucho's Argentinian influenced cooking has expanded London-wide to 12 locations, including the original, which now occupies the entire building. There's a huge choice of equally huge traditional Argentinian cuts, sourced from herds of grass-fed Black Angus cattle, which roam free in the Pampas provinces. Character of each Gaucho is bespoke: from the home of the former Spanish ambassador on Piccadilly to boathouse inspiration in Richmond.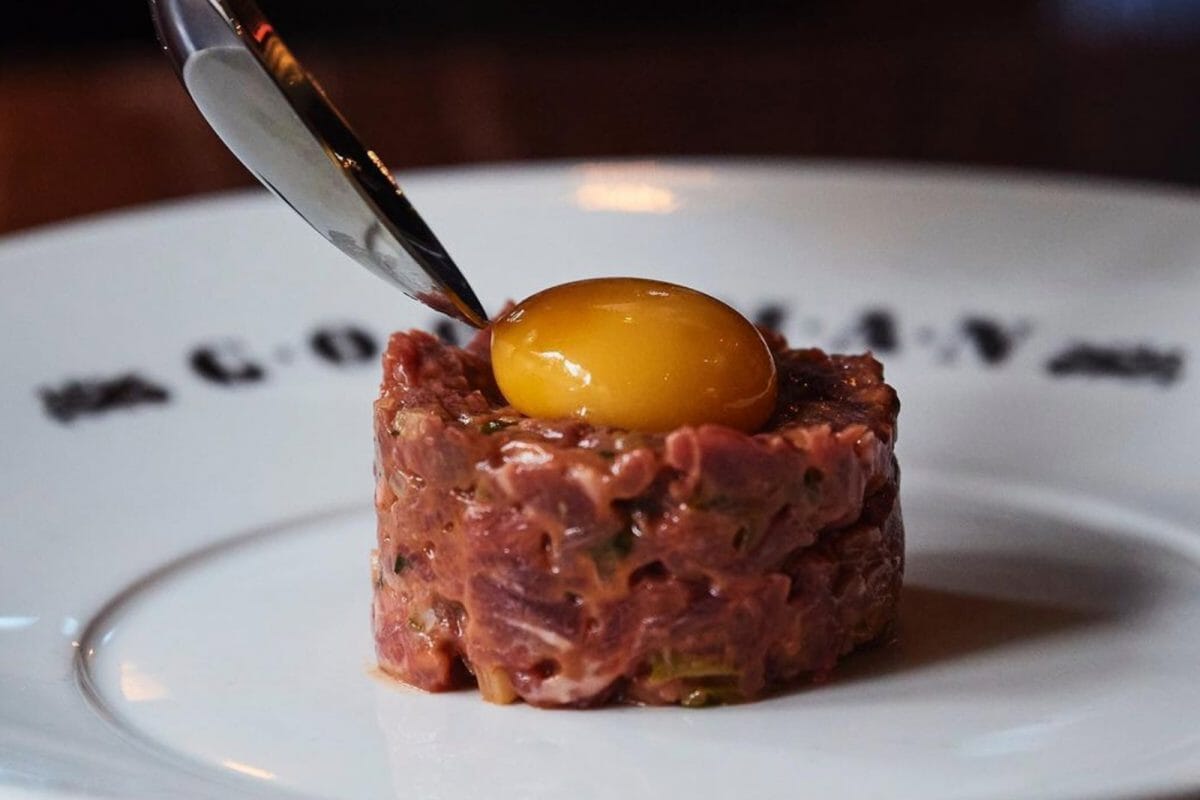 Goodman
Choose steaks from across the world - Goodman source from Nebraska, Australia, Scotland and Japan among others - aged and butchered on the premises at each of Goodman's three locations in Mayfair, The City and Canary Wharf. Obsessive doesn't begin to describe the Goodman approach. Key to the taste at your table are Goodman's pride and joy: charcoal ovens specifically designed to produce smoky, full flavour steak.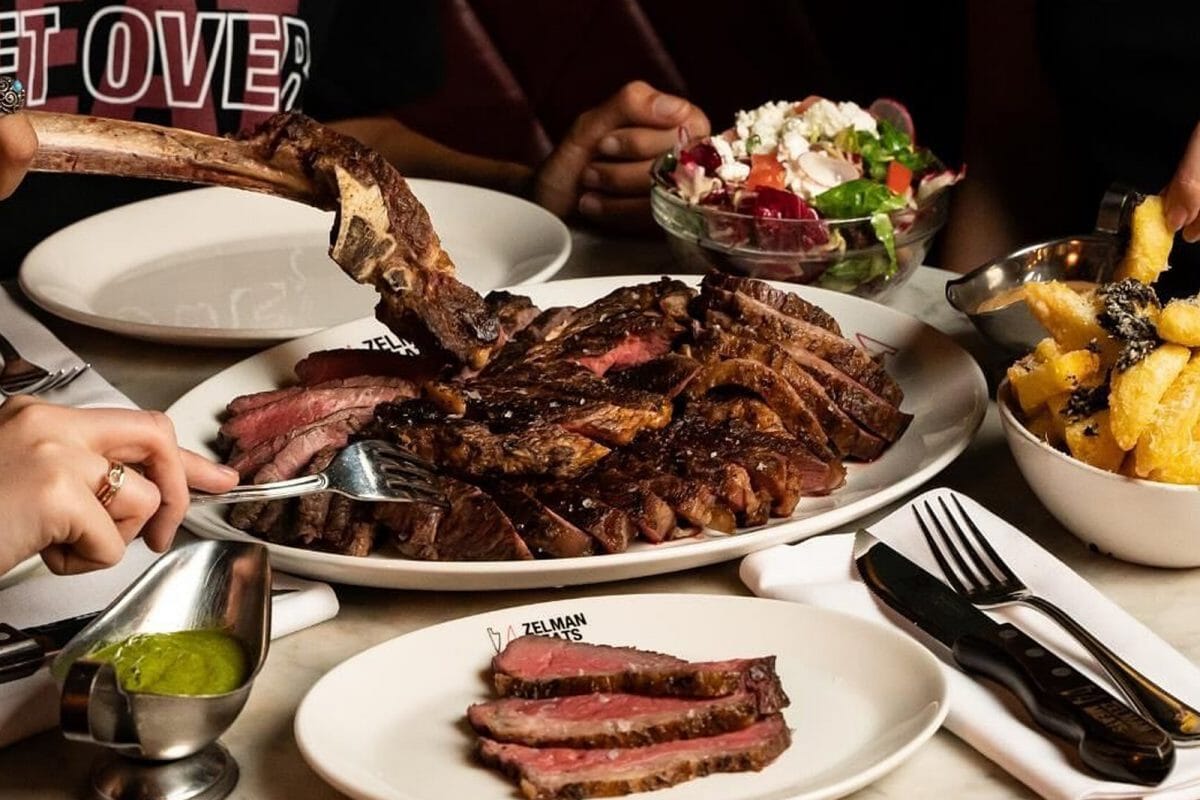 Zelman Meats
Up on the fifth floor of Harvey Nichols, Zelman Meats is becoming a Knightsbridge institution, with cocktails to start your meal a speciality and plush banquettes to lounge in after a bout of serious shopping. Steak sourcing turns to the world's best from Canada, Japan and the US among others - and if you can't decide on the cut you'd like, there's a sharing plate on offer with every cut on one plate. 
Discover our pick of the best French restaurants in London.
---
---