Suzuki is the motorcycle maker that's always had to punch above its weight to find its way in the ultra-competitive world of Japanese two-wheelers. World sales, at around 1.7-million, are barely a tenth of global colossus Honda. Result is that Suzuki has always been at the forefront of producing some intriguing machinery: the first road bikes derived from racers, through the legend named after a sword, right down to the screaming 50cc that won Suzuki, family-owned to this day, its first track world championship. And that's without the greatest of them all, whose engine is so prized it's to be found in truly insane four-wheel conversions. There's something for everyone in our list of the 10 best Suzuki bikes of all time.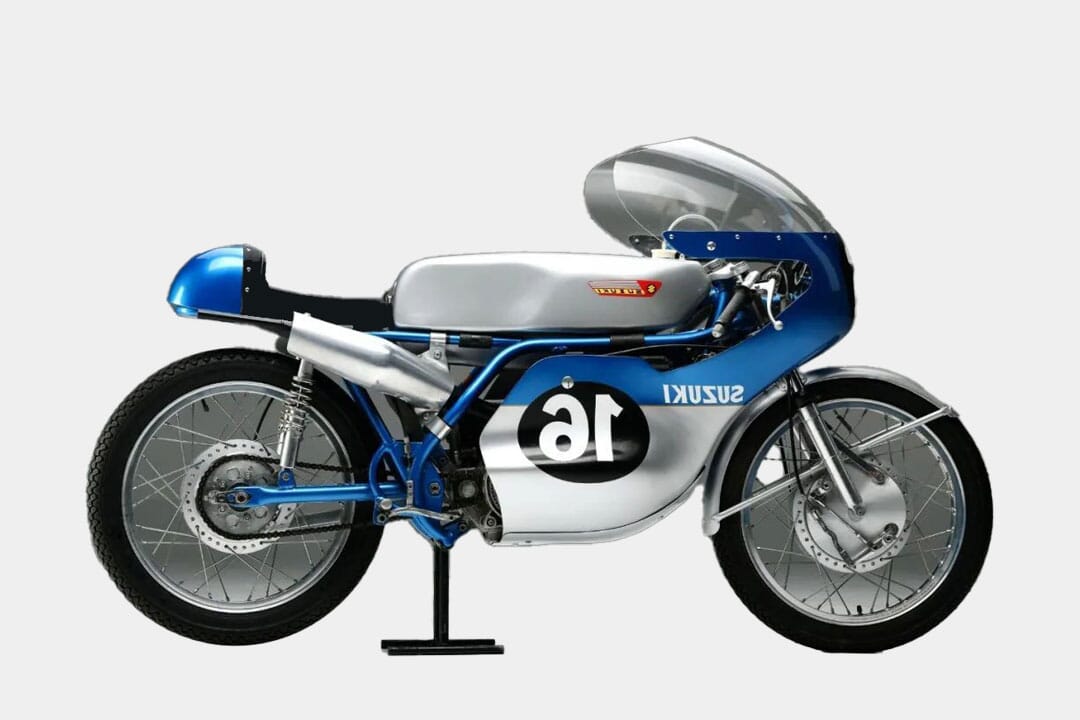 Top 10 best Suzuki bikes
Suzuki RM62
A tiny 50cc on our list of finest Suzukis? Absolutely. The RM62, raced by East German defector Ernst Degner, delivered the first of Suzuki's World Championships. Degner brought with him tuning knowledge from East German MZ bikes to Suzuki when he defected. The super-lightweight RM62, which turned a mere 8 bhp into barely believable speeds of up to 90 mph, was the result. Degner dominated the 1962 50cc championship and Suzuki's racing reputation was established.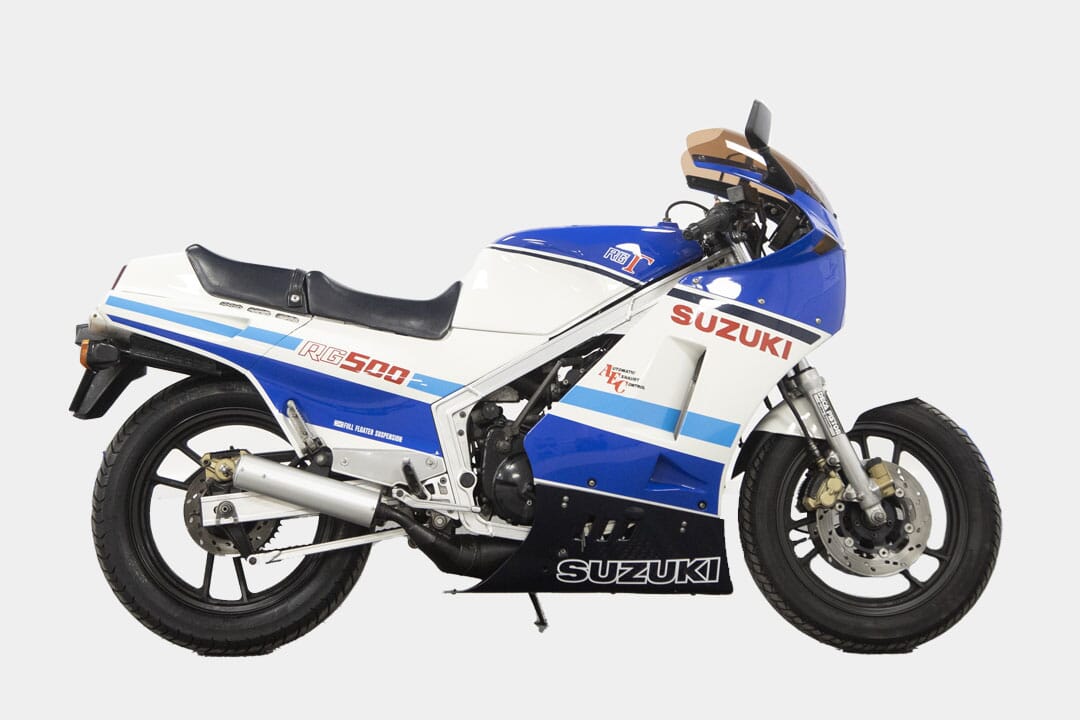 Suzuki RG500 Gamma
A stellar roadbike derived from a World Championship winner. The 1980s RG500 Gamma was among the first of these sports racing machines on the market, a replica of the two-stroke racer that won back-to-back championships in 1981 and 1982. Road riders had the benefit of all of that track experience, on a bike that made few concessions to everyday commuting life. You'd need to crank up to 5,000 rpm to feel the real performance, and that made this a bike for aficionados to relish.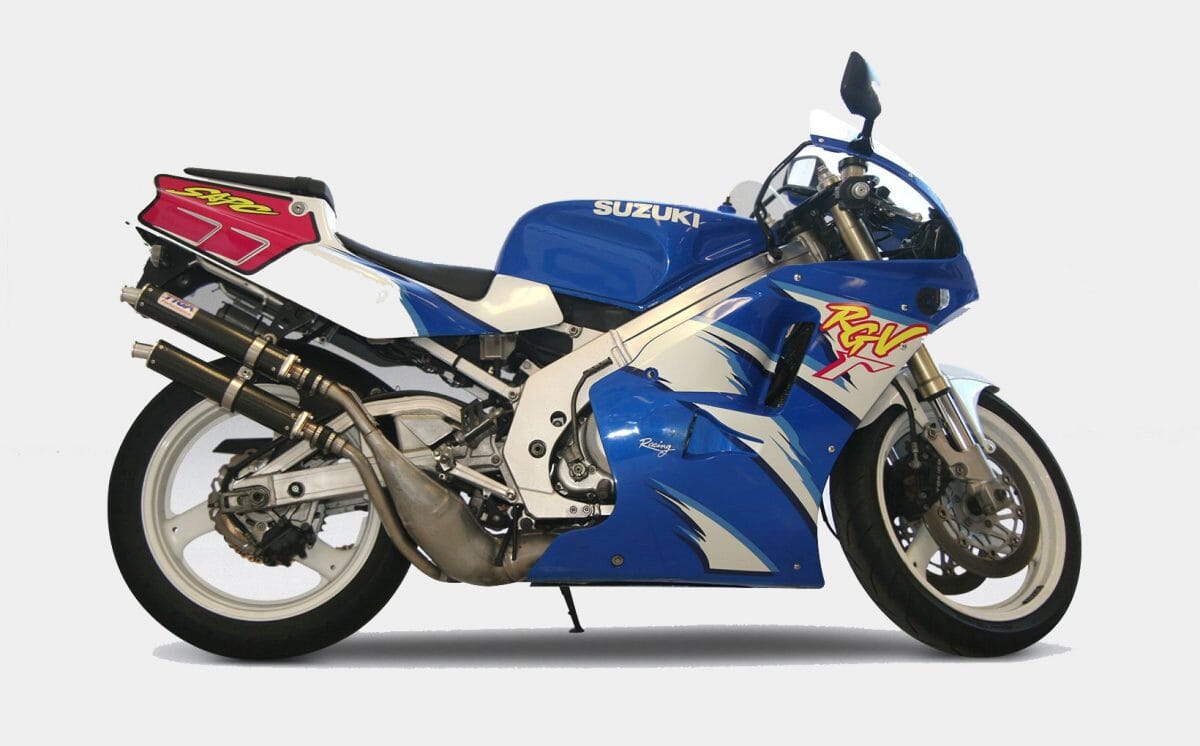 Suzuki RGV250
If you wanted a 250cc race-replica in the 1980s and 1990s, the RGV250 was the bike for you. Genuinely drawing on elements and experience from Suzuki's success on track, the RGV250 also had the handy knack of looking the part, too. Two-stroke technology meant this was a high-revving machine, with the addictive screaming engine note to match. Performance wasn't bad either, with 60 mph coming up in a mere 3.7 seconds, which made trips to the shops pretty swift.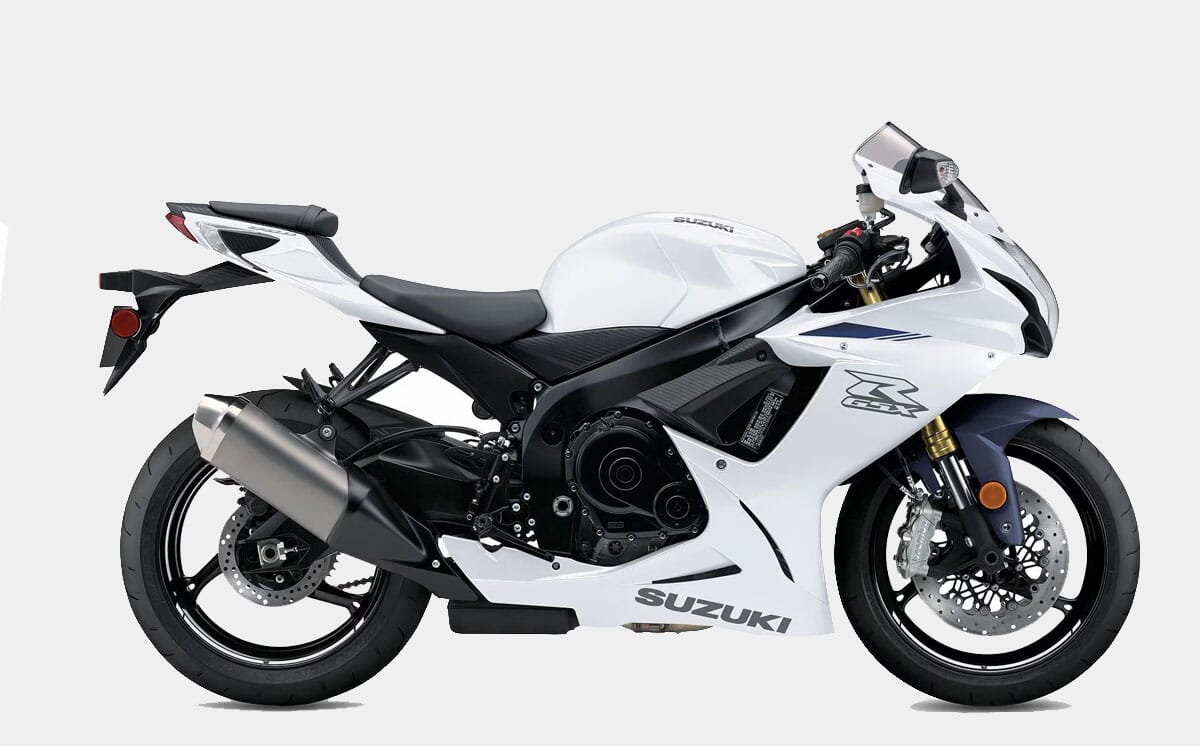 Suzuki GSX-R750
A true Suzuki classic, that's now been in production - with many tweaks, turns and upgrades - for almost forty years. Origins were on the track, but the GSX-R750 was - and is - aimed at the average rider rather than the wannabe racer. In 1984, that approach was revolutionary. Key was weight saving, with a 25 kg advantage over its predecessors, which means the GSX-R750 was and is a Sunday morning delight on winding country roads. Formidable performance remains, with 140 mph on tap.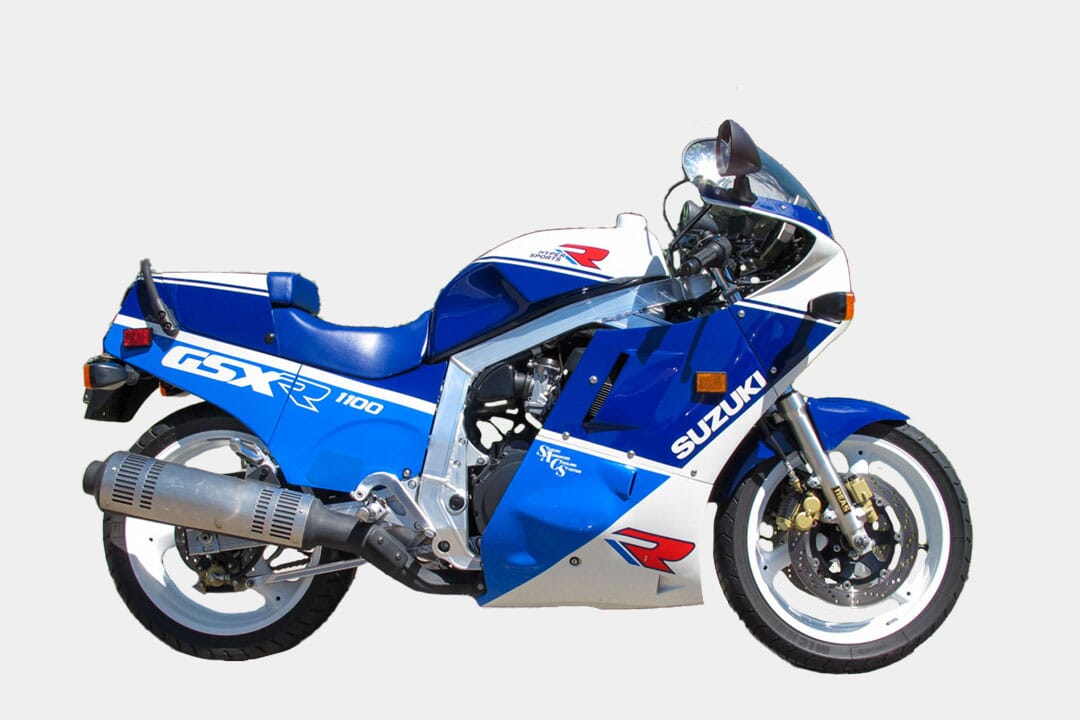 Suzuki GSX-R1100
Suzuki threw everything it had at the GSX-R1100, in a bid to dislodge the Honda Fireblade from its perch at the top of the superbike tree and the result was a 130 bhp bike that could easily top 150 mph in the hands of the brave and experienced. This wasn't a lightweight machine - four-stroke inline four-cylinder engine with all-new liquid cooling technology saw to that - but the GSX-R1100 won enough dedicated fans to stay in production for 13 years, until 1997.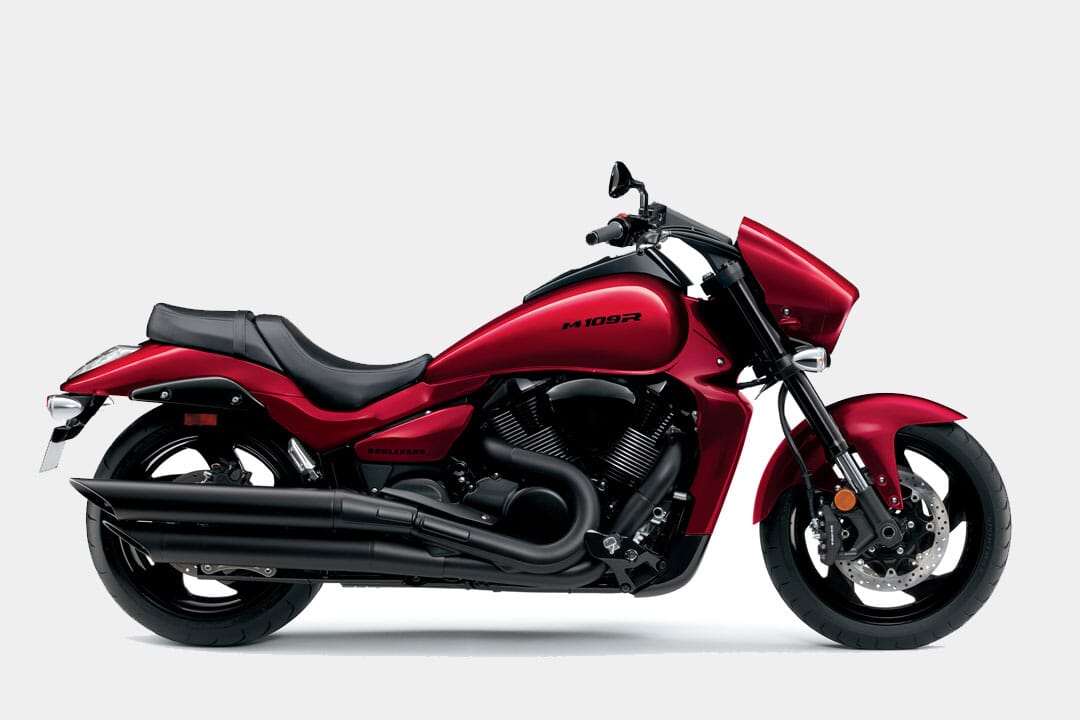 Suzuki Boulevard
Controversial when it was introduced, something of a legend today. Suzuki's Boulevard series of laid-back cruisers has a design language echoing that of Harley-Davidson: rider reclining feet forward in that long seat, letting the low-revving shaft-drive V-Twin engine do all the hard work. In looks, it may be a world away from the high-performance bikes that Suzuki is renowned for, but there is substance behind the style, as a 125 mph+ top speed attests. Latest M109R model recalls retro sci-fi movie 'Tron' which can only be a good thing.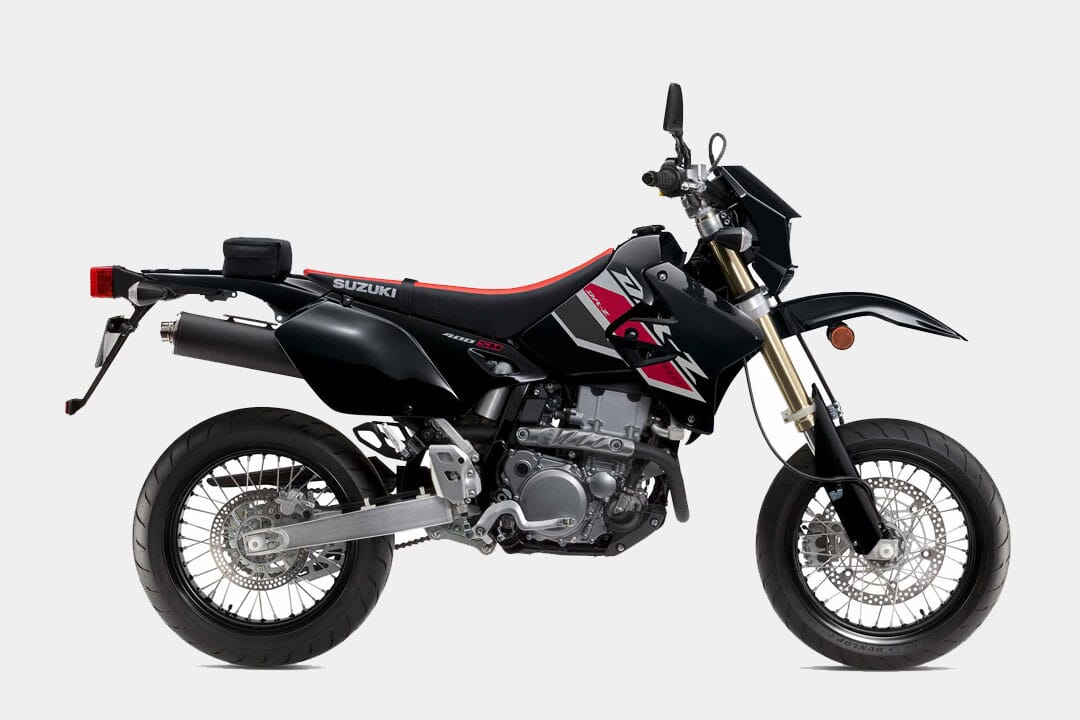 Suzuki DR-Z400
When bikers talk about a single-cylinder thumper, this is the machine they often have in mind, with origins in the 1980s. It's a legendarily versatile bike. Officially a scrambler that's at home on the toughest of terrains - with super-long forks, appropriate ground clearance and close-ratio gearbox - those same attributes make it an exhilarating commuter choice too. Relatively simple mechanicals means its a doddle to look after.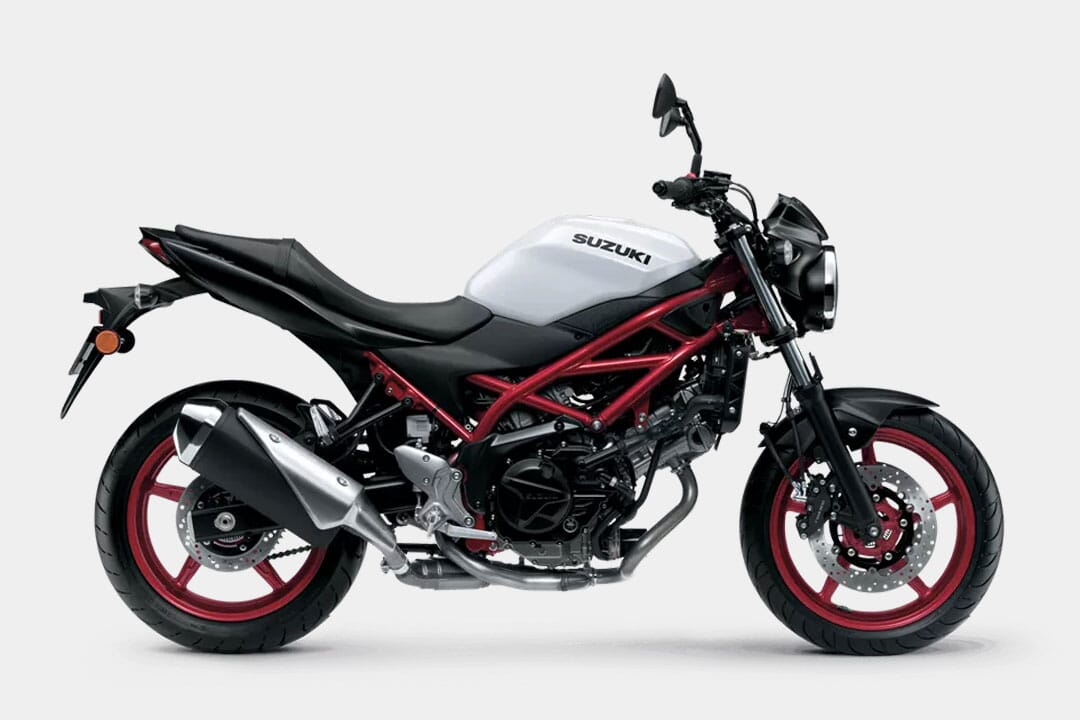 Suzuki SV650
Hugely popular with commuters and with those just starting their big-bike journey, the SV650 has been around since the 21st century dawned and its appeal shows no signs of waning. Be warned though. This might be a beginner's bike on one level but, being a Suzuki, the SV650 doesn't hold back any in performance terms. Distinctive V-Twin engine whisks you to 60 mph in under four seconds. That's as fast as an Aston Martin DB11. Just a bit cheaper to buy and to run.
Suzuki Katana
Radical re-design of Suzuki's top end bike of the 1980s came courtesy ex-BMW guru Hans Muth. Concept, bringing together curves and straight lines, was to put the rider in the bike rather than on it. Name is taken from a Japanese sword; this was a bike meant to cut through the opposition, so long as it was treated with respect. Inline four-cylinder engine was famously heavy, requiring expert riders, which for many simply added to the appeal.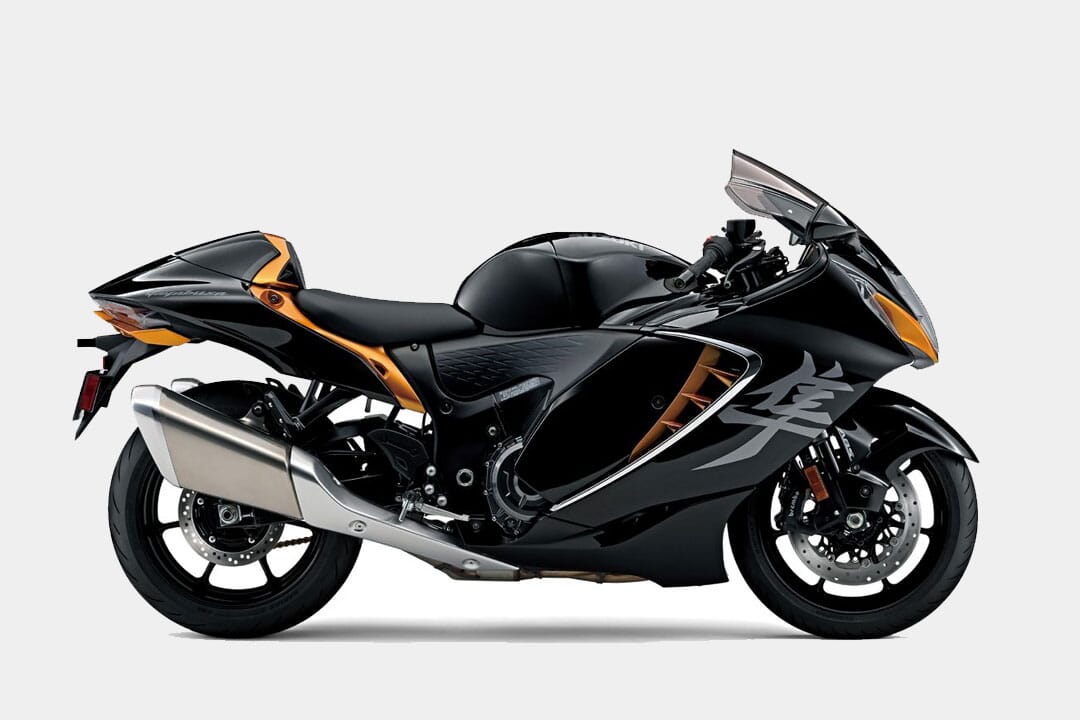 Suzuki Hayabusa
A legend among ultra-high speed touring bikes from the moment the first Hayabusa was unveiled in 1999. Top speed of up to 190 mph made it the world's fastest production motorbike at the time, courtesy the liquid-cooled inline-four underneath you, producing 173 bhp. Hayabusa means "peregrine falcon" in Japanese, and this is the two-wheeler designed to hunt down Ferraris and Lamborghinis on the autobahn. Responsibly, of course. Engine is so good it's found in wild Classic Mini conversions.
Get your fix of all things automotive at The Garage.
---
---