BMW has a lot to owe to the 2000. The definitive small sports sedan, defined by its sturdy, powerful and sleek stance, is widely regarded as the car that spearheaded the company's stylistic surge in the latter part of the 20th century. And just one look at this 1960's icon and it is easy to understand why it became such a cult classic.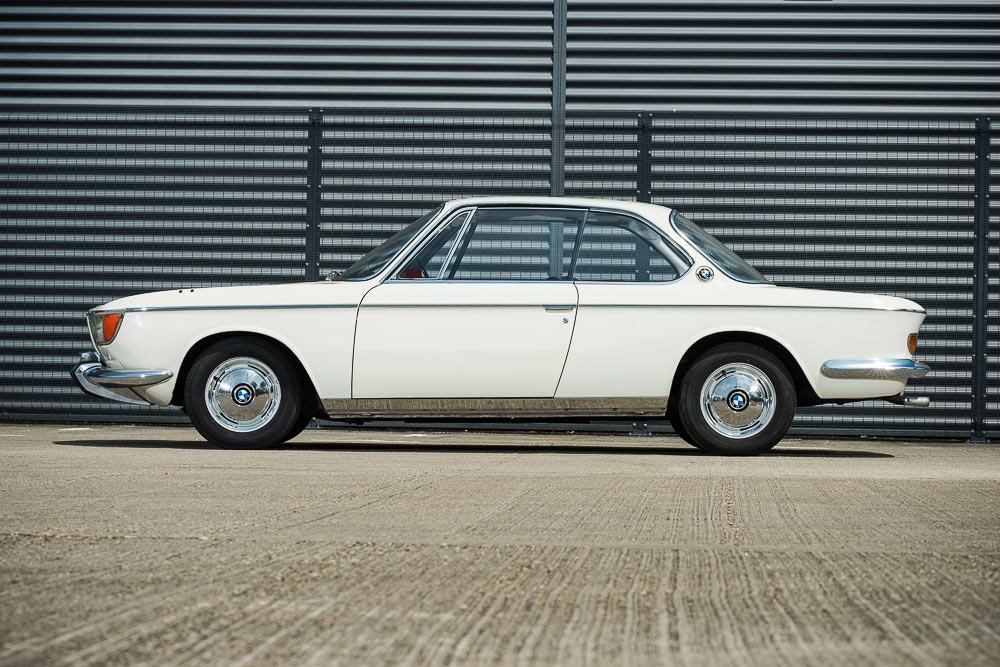 BMW's so called 'New Class' Coupe was originally unveiled in the summer of 1965 – with this model pictured – which is currently available from Silverstone Auctions – born just a year later. Above all else, the new model marked the end of the company's V8-powered range and served to introduce the new 2-litre, four-cylinder version of its OHC M10 engine which, as fitted to the CS model, was equipped with twin carburettors and produced a steady 120bhp.
Unlike the slightly milder-tuned 2000 C, the CS was only available with four-speed manual transmission. Whereas the outgoing 3200 CS featured styling by Bertone, the newcomer was the work of the designers at Karmann, whose changes concentrated on restyling the iconic front end. Consequently, the critically acclaimed 'Sharknose' design was born, and has been a feature of all BMW since, – even its presence can be seen in BMW's current range.
Currently listed via Silverstone Auctions, this 1966 edition represents one of the finest models on the market today – especially when considered against its guide price of £23,000 – £26,000. Presented in a good condition and its original factory colour of Chamonix White with a blue velour interior, the car comes with just over 30,000 kilometers on the clock – making it as an enjoyable ride today, as it was when it first arrived in 1966.
For full auction information, head to the Silverstone Auctions website.