Everyone's a wine expert until they come face to face with a supermarket shelf with no Malbec left. There's only so much exploring you can do with a strategy of choosing either the most expensive bottle in front of you or using a supermarket shelf tasting note guide that says all 30 red wines in front of you go well with red meat and the remaining whites complement fish. If you like wine but you want to learn a bit more about it, you might want to consider signing up to one of the many excellent wine subscriptions and clubs in the UK.
Wine subscriptions are great. Bottles of wine, usually a mix, delivered to your door, in most cases with some sort of educational tool to boot, be that tasting notes, associated recipes and online resources. Some favour those with a bit more knowledge, others are entry-level side entrances into the wonderful world of the grape. Whether you want someone to send you three bottles of natural wine per month or you're looking to access exclusive wines to keep a cellar stocked for entertaining, here's our pick of the UK's best wine subscriptions in 2023.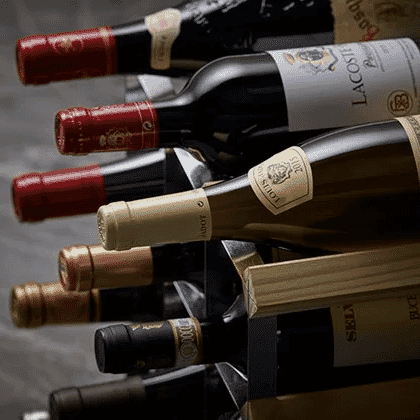 Best wine subscriptions and clubs in the UK
The Wine Society
Age is important when it comes to wine so it's good to know that The Wine Society is the world's oldest member-owned wine community. Founded in 1874 by Royal Albert Hall architect Royal Albert Hall architect, Major-General Henry Scott and R. Brudenell Carter, a renowned ophthalmic surgeon. The society began with small lunches, sampling Portuguese wines and soon became an organisation bringing international wines to those willing to sample for a fair price. This attitude remains today, with the organisation's collective might channeled into sourcing and keeping prices down. A one-off fee of £40 provides lifetime access to the world's finest wines at fair prices with free delivery and the organisation's wealth of expertise. Exclusive tastings and events are also available with serious long-term savings to be had.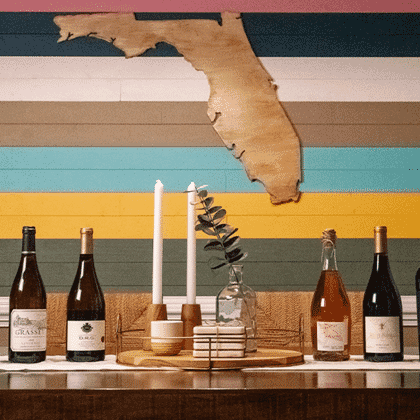 Naked Wines
'Where the best independent winemakers make their best wine,' so goes the Naked Wines strapline. The online wine subscription service is all about supporting the best independent winemakers worldwide and cutting out the middleman so that you get a cheaper price than the high street for a quality product. Boasting the top 2% Vivino-rated wines in the world, with an almost Kickstarter-like model whereby your money goes into supporting the winemakers that you'll ultimately get a preferential price from, Naked Wines is a great subscription for getting stuck into wine. Initial vouchers are attractive and there's plenty of choice. Refunds are available for bottles that don't float your boat and there's the odd gift bottle thrown in for good measure.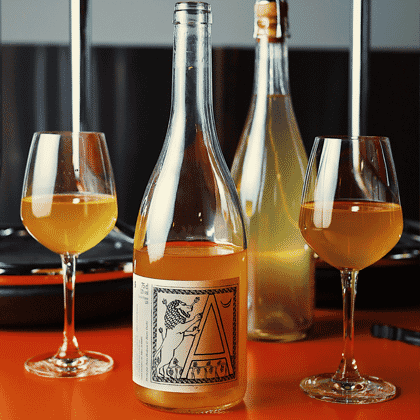 Oranj
If you're on the hunt for a hip, fun natural wine subscription, look no further. Oranj has got you. Covid scuppered childhood friends Jasper Delamothe and Edwin Methu-Frost's initial plans for a bar (said bar has since been made a reality in Shoreditch), so a subscription service followed instead, albeit with a similarly curated feel. Boxes curated by a different sommelier or foodie each month start from £60 a month, with quantity, style and frequency of the box chosen by you. Boxes come with exclusive artwork, tasting notes, recipe recommendations and an exclusive playlist. Very cool indeed.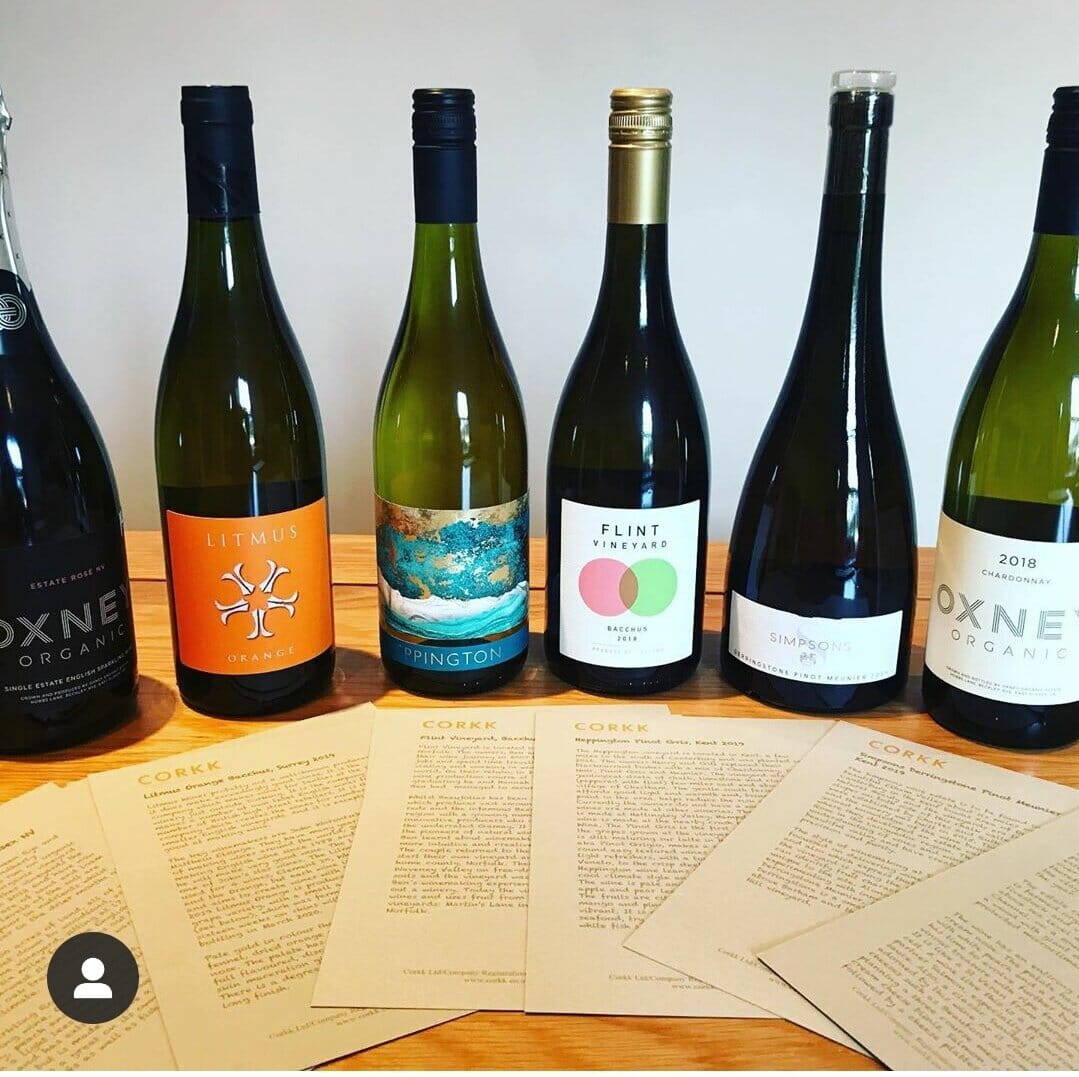 Corkk
Much has been made lately of how English wine is improving and a Corkk subscription gives you a chance to put it to the test. With over 800 vineyards across England alone, in-house master of wine, Clive Barlow, picks six of the best across England and Wales for monthly, quarterly or six monthly subscriptions with the option of choosing from still, sparkling or mixed cases. Delicious examples of Bacchus, Chardonnay and Pinot Gris await, with subscriptions helping to support thriving local industries. A great opportunity for discovery closer to home.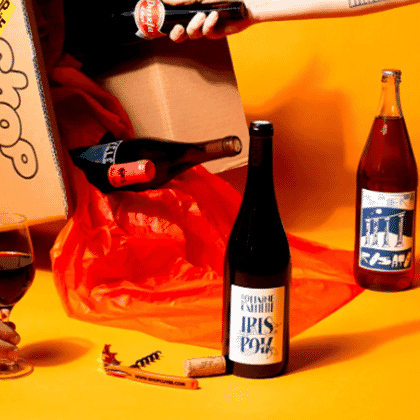 Shop Cuvée
Another cool natural wine subscription for exploring the funky juice. Organics and naturals, colourful labels and welcome discounts from the online shop and bar of the same name. Shop Cuvée's monthly subscription service is easily managed from your phone and starts from £30 per bottle. Choose from red, white or mixed options in up to six bottle packages, with choices reflecting the brand's diverse brick-and-mortar wine lists. Subscribers also get free nationwide delivery and first dibs on the bar's fun in-store events.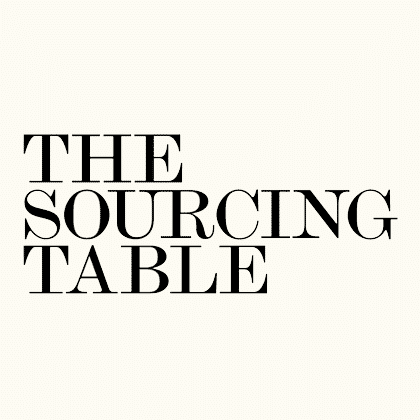 The Sourcing Table
If you're on the hunt for a sustainably-minded UK-based wine subscription, the team over at The Sourcing Table are doing their utmost to ensure their selection of delicious wines leaves less of an imprint. Sustainable and recycled packaging, working with producers favouring environmentally friendly and ethical production and education are at the forefront of the company's wine subscription boxes. The wine club is exclusive, often requiring a spot on a waitlist, but once you're in there's in-built savings and the chance to try rare and interesting bottles exclusive to the club. Special events, tastings and associated offers are also available.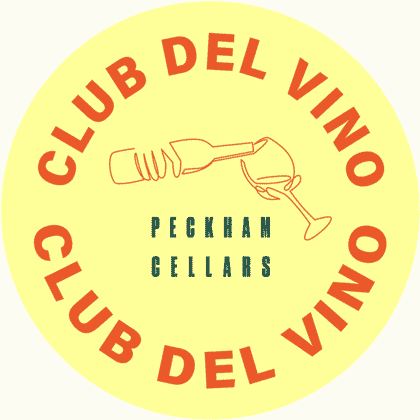 Peckham Cellars
Peckham Cellars know their way around a bottle of wine and the food to match so a subscription from them is bottles in the post from people in the know. With an eclectic curated selection of over 150 bottles, wines are chosen for flavour and small-scale makers who have a respect for the environment. Choose a red or mixed case and the Peckham Cellars team will do the rest, sending you their monthly favourites. Subscribers also get 10% off in-store and online as well as exclusive discounts and members perks.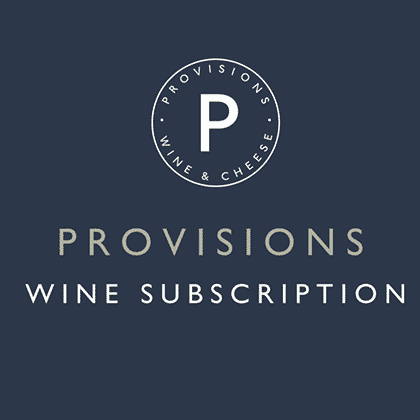 Provisions
It's all about 'learn while you drink' with the Provisions wine subscription. The beloved Holloway Road cheese and wine importer is a must-visit for London foodies (see also: the Hackney branch) and everything's geared towards gastronomic discovery and pleasure. The shop's wine subscriptions start from £67.50 per month for three curated bottles delivered to your door. Cases are curated to tell a story, be that a particular grape variety or a journey through a region, with Provisions working with small independent winemakers. Cases come with informative tasting sheets so that each bottle is an informative experience.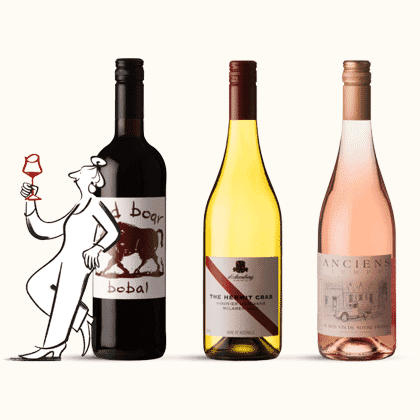 The Telegraph
The Telegraph Wine Cellar is a solid option for good prices and added expertise. A membership not only provides supermarket-beating prices on carefully selected bottles and club exclusives, but it also comes with an entire food and drinks desk's worth of expertise including pairing tips, recipes and expert insight. Membership allows you to order when and as much as you like with flexibility that does away with monthly delivery commitments. One for those seeking to be fully immersed in the wine they are drinking, metaphorically speaking.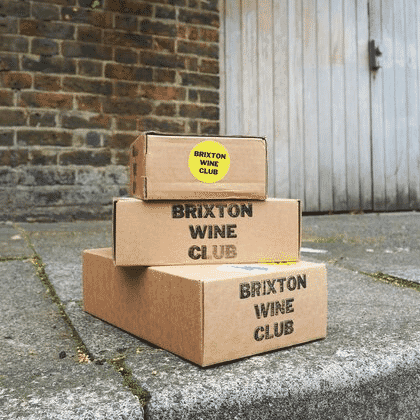 Brixton Wine Club
Wine in cans. We know, they know, yes, cans. Leave your tote bag of cans jokes at the door, thanks. The whole point of Brixton Wine Club is accessibility whilst still getting award-winning wine into the hands of subscribers. A bit cheaper because it's in can form, prices start from £19 per month, with up to six cans per month delivered direct to your door with tasting notes allowing you to learn whilst you sip. With plenty of choice and a fun curated feel, it's a cheaper way to get into wine with plenty of choice.
 Check out our pick of London's top Michelin-star restaurants.
---
---