Welcoming guests, or just for a quiet night in, coffee tables really are the vibrant centre of your living area. And too often they're ignored as the defining pieces of furniture that they in fact are. That makes choosing the right wooden coffee table all the more important. Luckily there are a wide range of options available: from high end pieces by named designers to high quality basics that will quickly become an essential part of your life. We've done the hard work to choose 10 of the best wooden coffee tables, but first a few words of advice.
Choosing your wooden coffee table
First key to choosing exactly the right coffee table is taking a long, hard look at how you're going to use it. Do you need a small side table capable of holding a cup or two of your favourite single estate coffee blend? Or are you looking for something somewhat bigger - perhaps more than big enough for those mid-boxset-binge takeaways?
There are surprisingly elegant options that double as both coffee table and dining table, so if space is at a premium, these are ideal options to consider.
Also consider exactly where your coffee table will be placed - and measure up. If in doubt place some books, or a measured-up piece of cardboard on the floor to see how the table will fit in your desired space. Take a walk around the marked-off block and sit next to it, if necessary, to make sure there's enough space. Circular tables are a help in smaller spaces and add instant style too.
As you consider possible options, think of other practicalities: do you need storage - hidden storage is a big story at the moment - and would a tough and resilient surface be useful? Or are you looking for a statement sculptural piece?
Minimalist pieces - particularly with Scandinavian roots - will easily meld with almost any existing decor, while some other tables may need careful co-ordinating. Whatever your needs and coffee table desires, we've done some digging to select our favourite wooden coffee tables.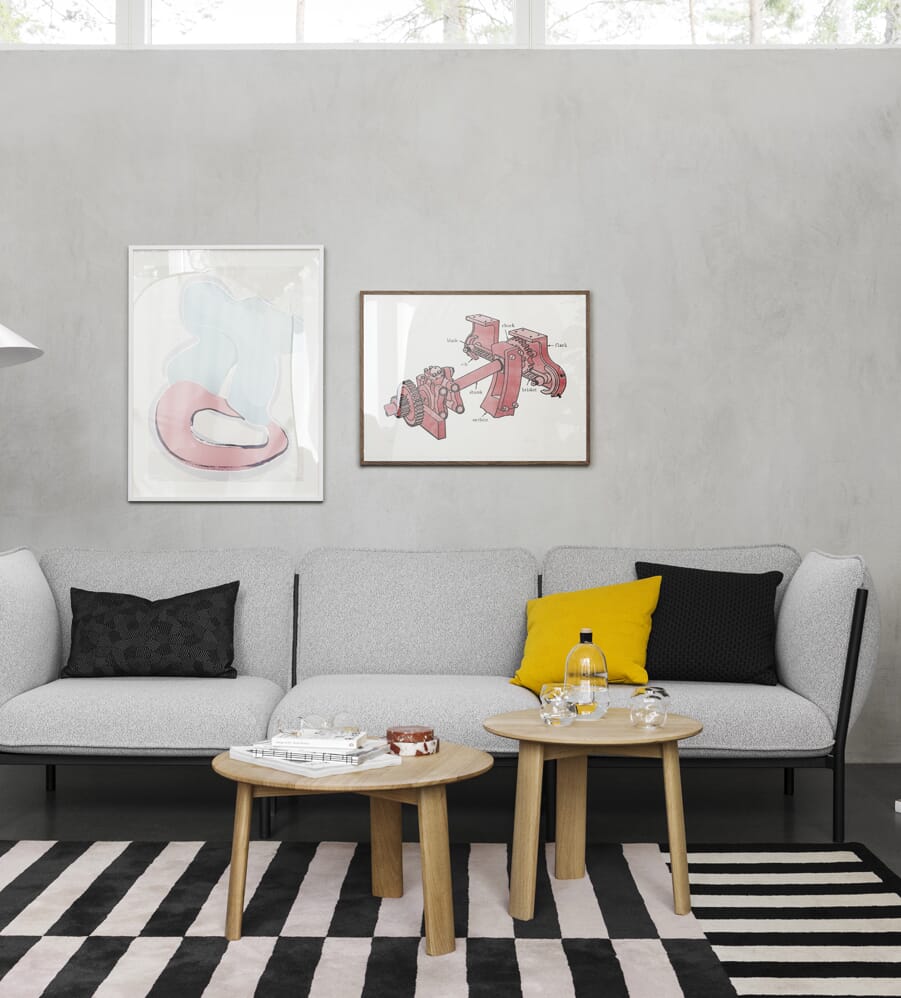 10 best wooden coffee tables
Hem Alle Coffee Table by Staffan Holm
With design by multi-award winning Gothenburg minimalist Steffan Holm for Hem, the Alle Coffee Table is a hymn to the purity of Scandinavian design, executed here in solid oak and walnut. Subtle softened edges speak of a meticulous design purity, while the lack of any extraneous detailing allows the carefully selected and honed wood to speak for itself. The very essence of form-follows-function in a coffee table designed for life.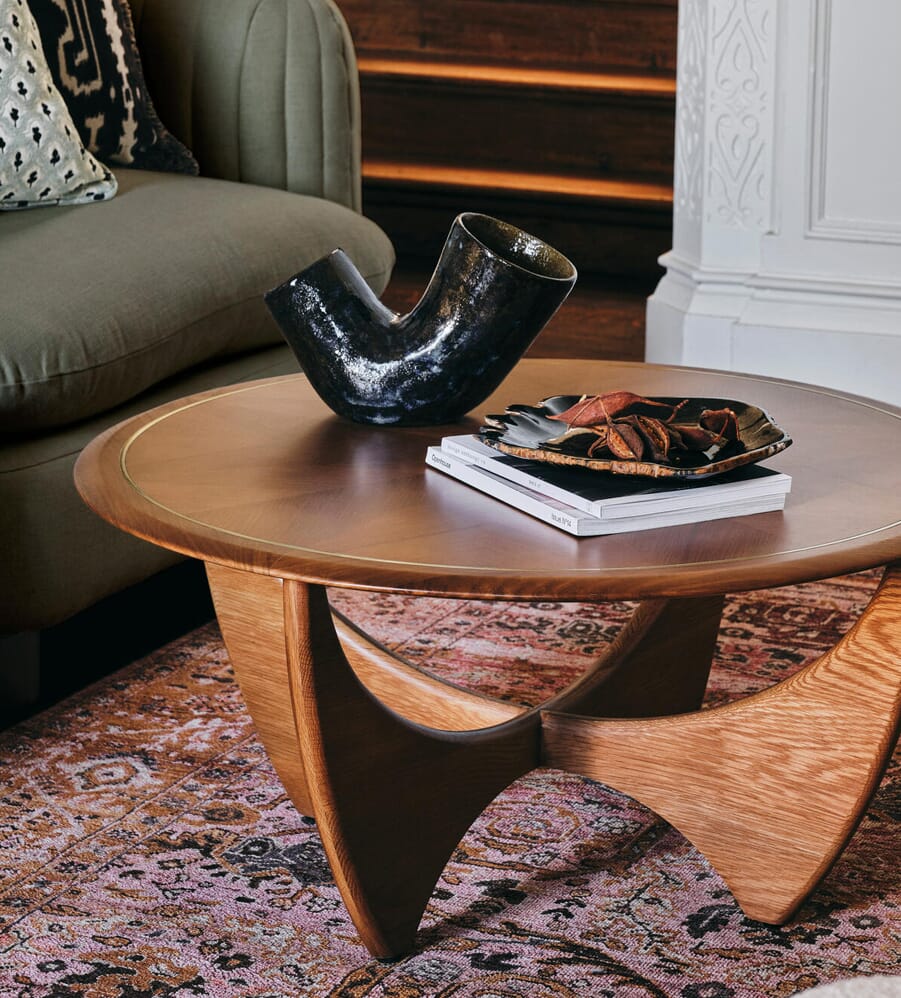 Soho Home Sybill Coffee Table
Bring a touch of east London into your home. Eclectic essentials specialists Soho Home reference Shoreditch House, the super-hip east London outpost of Soho House's private club network, with their subtle, sophisticated Sybill Coffee Table. Oak marquetry to the top of the table is hand-laid, and further defined by circular inset brass detailing. Interlinked oak legs form a sculptural base to the Sybill Coffee Table, ensuring that it will easily complement all styles of decor.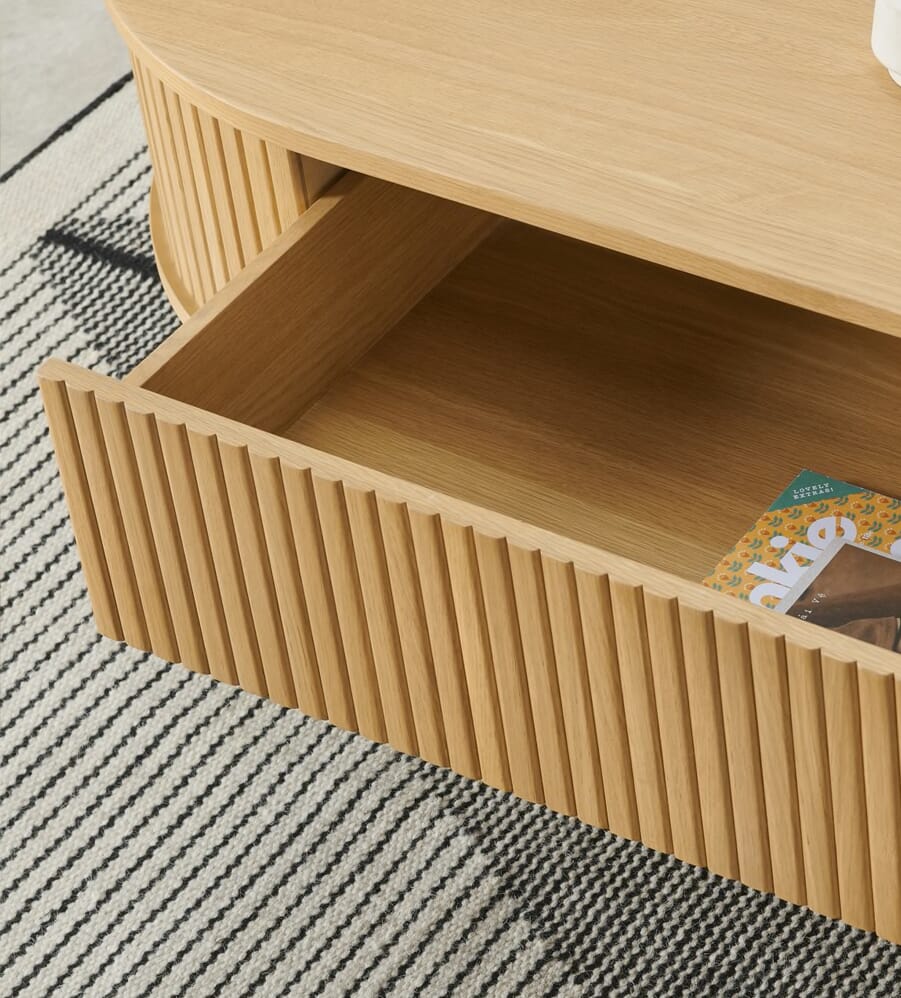 Made Tambo Storage Coffee Table
Storage comes no more stylish than the Tambo Storage Coffee Table, designed with an eye to Scandi-minimalism by the contemporary home furnishers at Made. Oval shape takes the edge of any room, while oak veneer on engineered wood offers a warm robust finish. Key is the push-to-open deep drawer, perfect for everything from glossy magazines to those often elusive remote controls. Powder coated legs complete a strong look.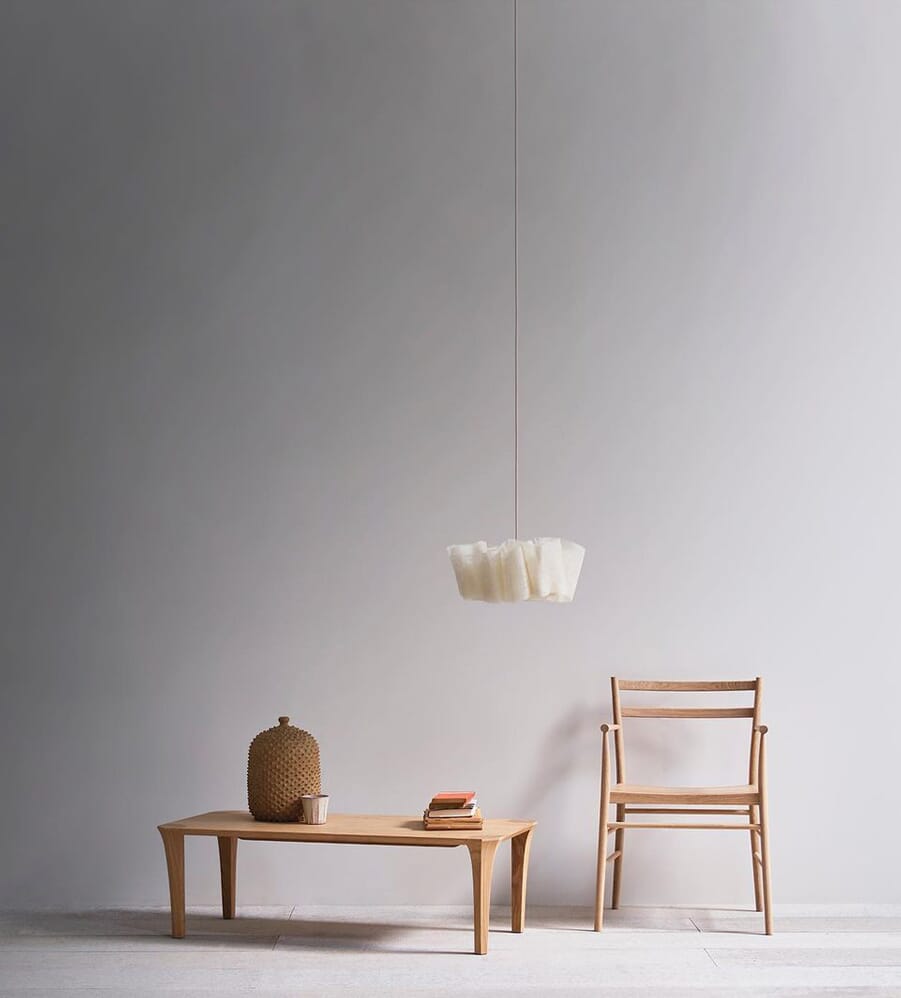 Pinch Leith Rectangular Coffee Table
Pinch are the Pimlico-based design duo who "believe in poetic design and making beautiful things; pieces that endure, inspire and aspire to be inherited". They've won multiple awards for this approach, and one look at their Leith Rectangular Coffee Table tells you why. Sculpted legs are faceted, chamfered profile is designed to offer a light silhouette. Construction is in European oak, with a subtle white oil finish.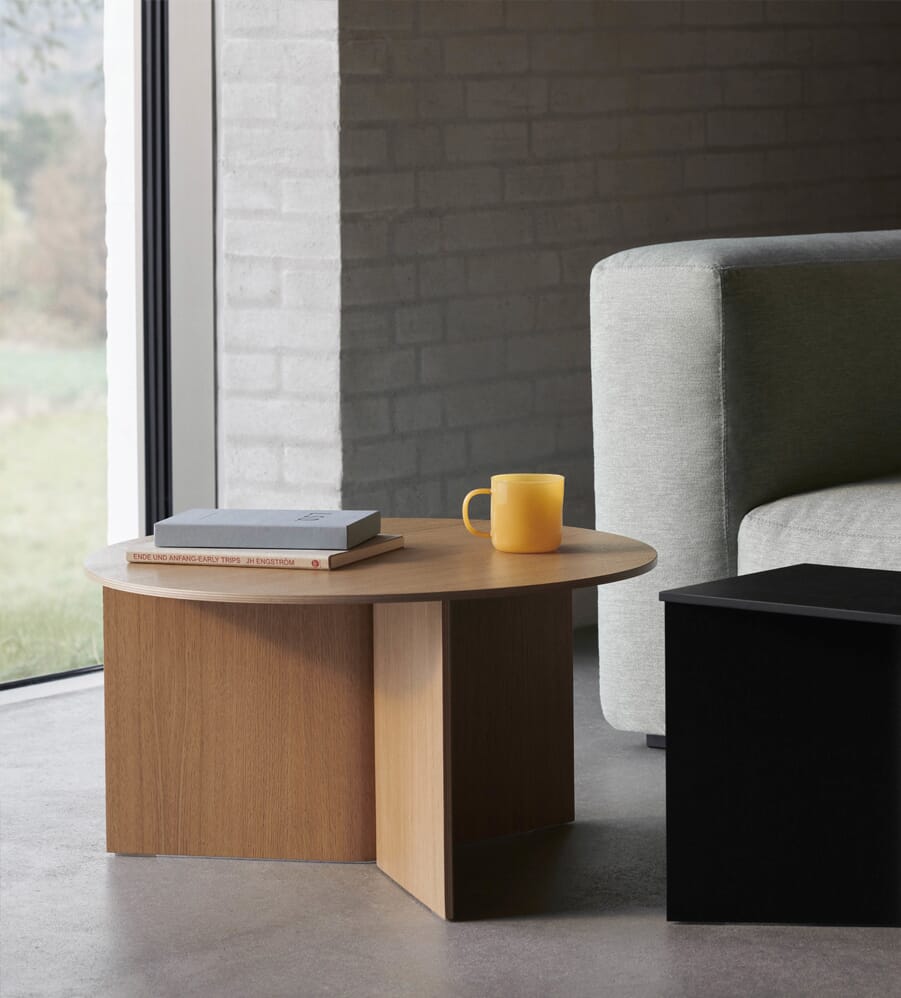 Hay Studio Slit Table Wood
Ingenious inspiration here for this strikingly minimal piece from Danish design-led furnishers Hay, is from the folds that make up paper origami sculptures. Placed in your living space the illusion that the base of this neat circular table is actually folded is complete, and adds to the quiet lightness of this piece, underlined by the slim top. Simultaneously hardly there and a conversation piece, the Slit Table is simple and serene.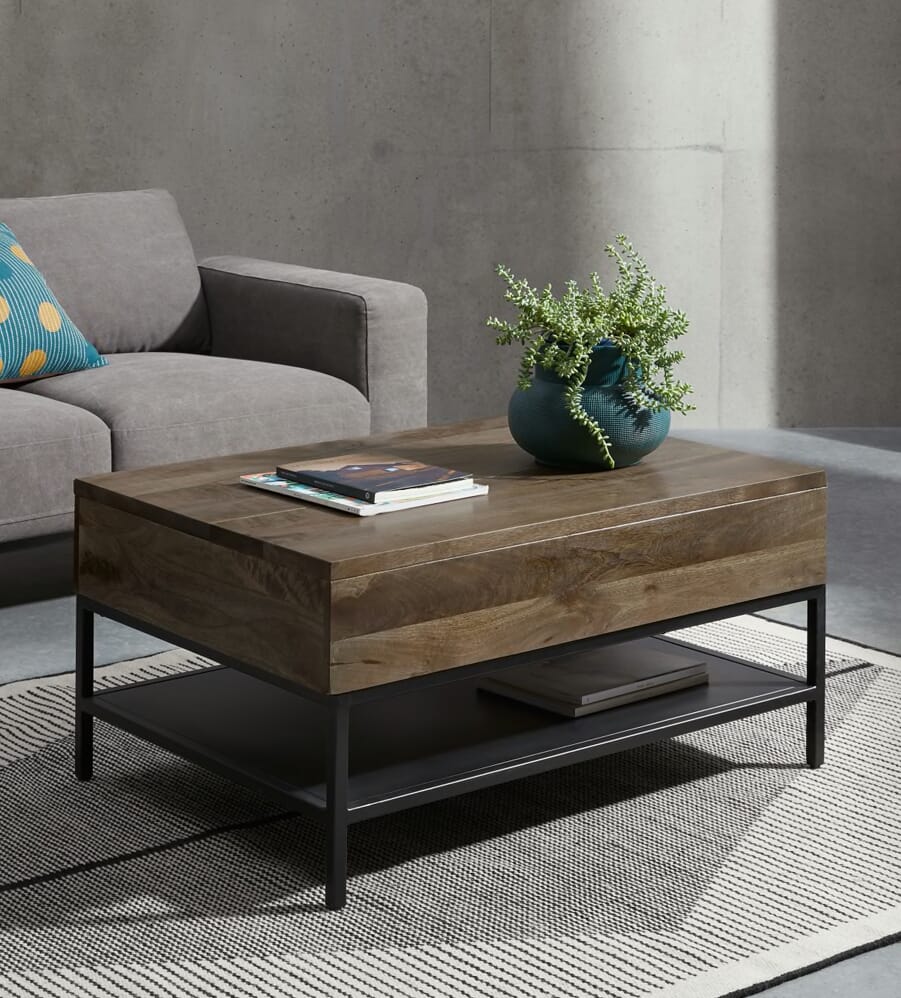 Made Lomond Lift Top Coffee Table with Storage
Hugely versatile - and elegant - solution from Made for small spaces that don't have room for a dining table, or for those who simply enjoy binge-watching the latest boxset while enjoying a properly served meal at the proper height. As a coffee table, the Lomond is rectangular and elegant, with an industrial edge added by black legs and dark mango wood finish, with storage beneath. When the takeaways arrive, the top cantilevers out towards you, simultaneously revealing a large private storage area. Simple, essential.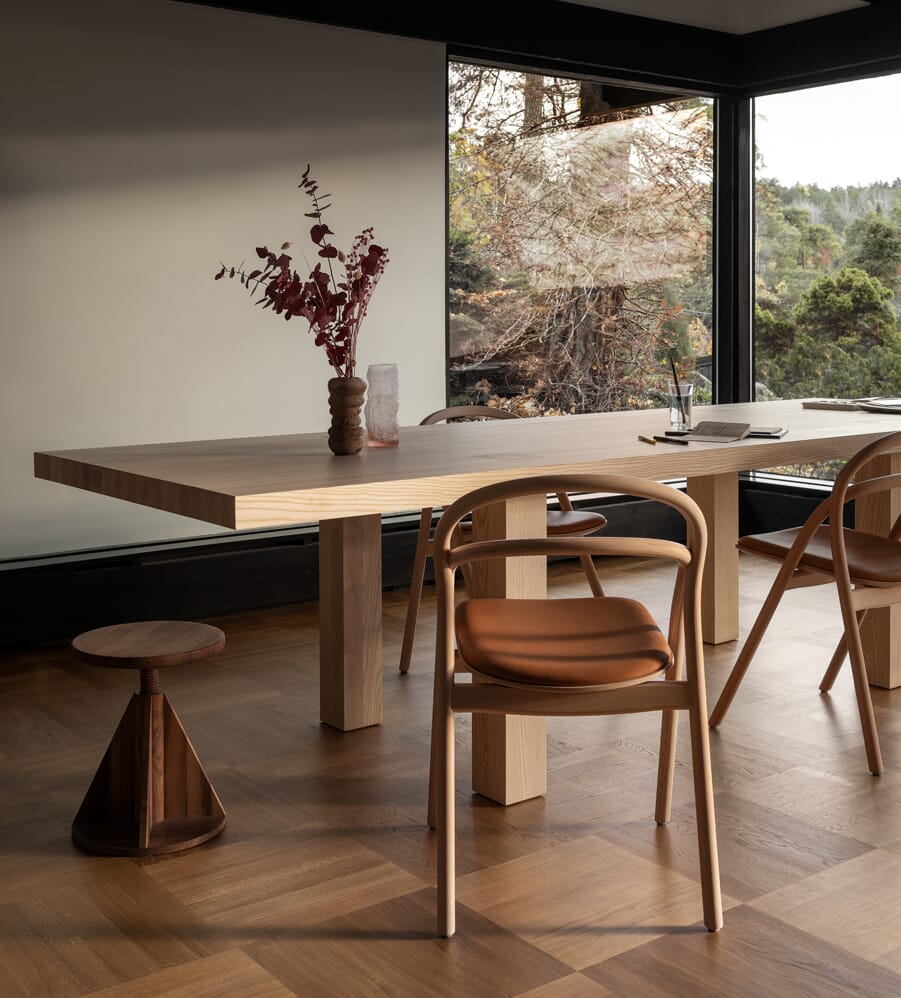 Hem Max Table 300 cm / 118 in Ash by Max Lamb
Big space to fill? Hem's remarkable Max Table is for you. You might argue it's more dining table than coffee table, and we'd say the use of this architectural piece is entirely up to you. Designer Max Lamb's brief was to create a table strong enough to be stood upon - and he's created a piece that can equally considered a minimalist artwork. Construction is solid ash, with hand-crafting in Italy. Genuinely all the table that you will ever need.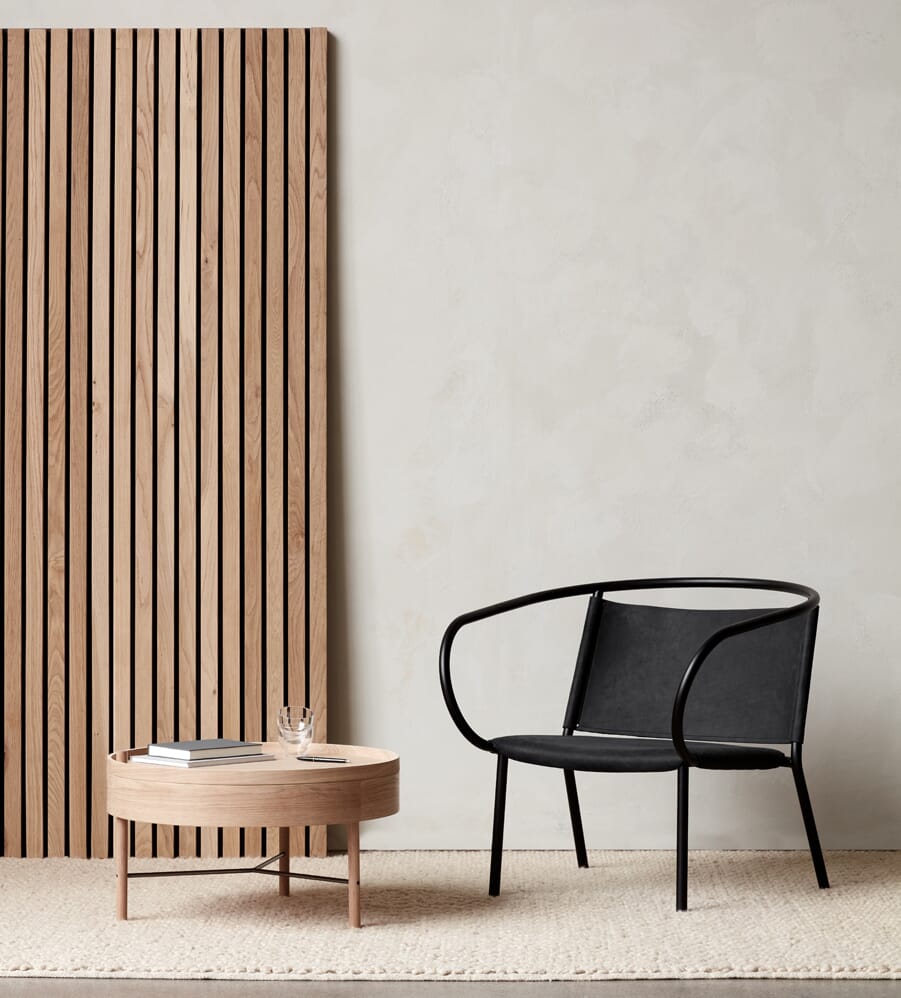 Menu Turning Table Black Ash and Brass by Theresa Rand
German designer Theresa Rand was playing with ideas of easy storage when she happened on the idea of pivoting a circular lid on one of the three legs of her Turning Table, for demanding design specialists Menu. Revealed is a circular hidden shelf for everything from remotes to magazines and more, while when closed the Turning Table is an elegant side or coffee table. Varnished with polyurethane for a durable finish to cope with those spills. Ash veneer here is complemented by solid wood legs.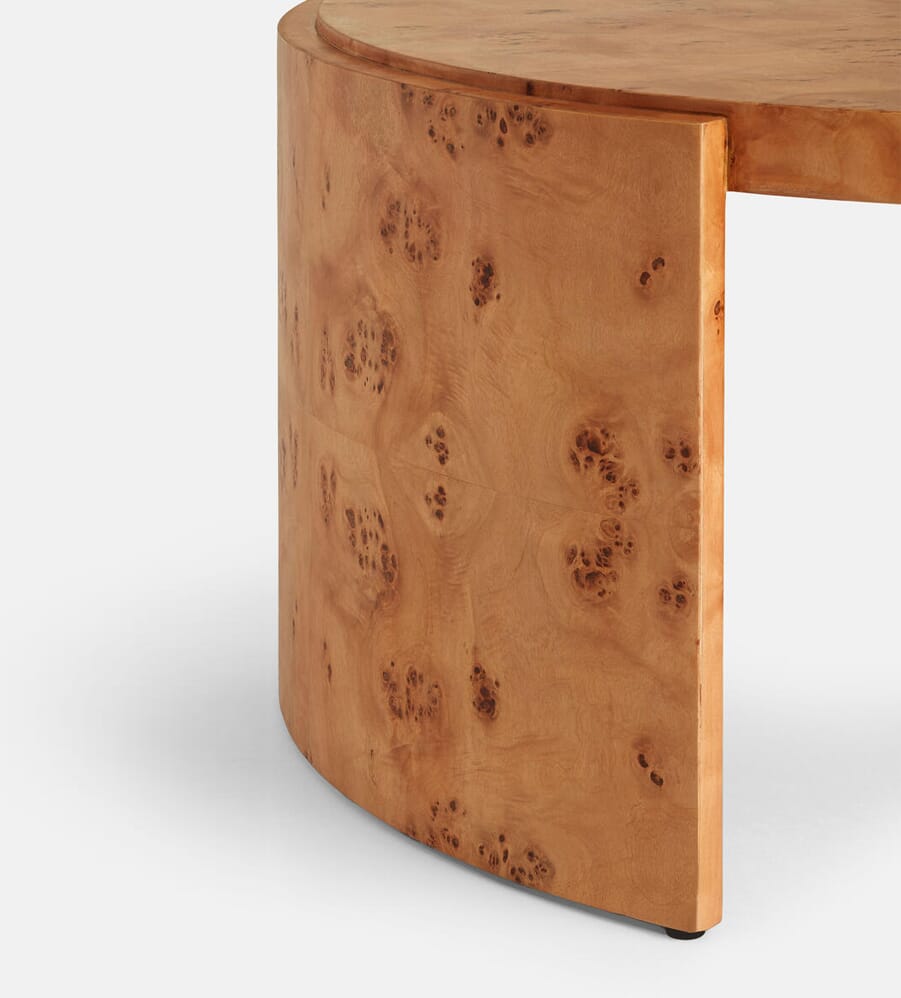 Soho Home Cato Burl Nesting Tables, Coffee Table
Luxurious mappa burl veneer speaks of the interiors of Soho House Hong Kong, the inspiration for this signature piece from Soho Home that's versatile enough to be placed on its own or nested with a matching smaller table. Detail of mappa burl, derived from poplar trees, adds deep visual interest to this deceptively simple coffee table, adding instant character to any room it's placed in.
In decorating mode? Add a velvet sofa to your living room to really take things up a notch.
---
---