Exciting news for design-loving petrolheads: California's Bisimoto Engineering, a specialist in high performance automotive parts design renowned for its work with Porsche models, has unveiled its latest project – a fresh take on the Porsche 935 Moby Dick racer of the late 1970s.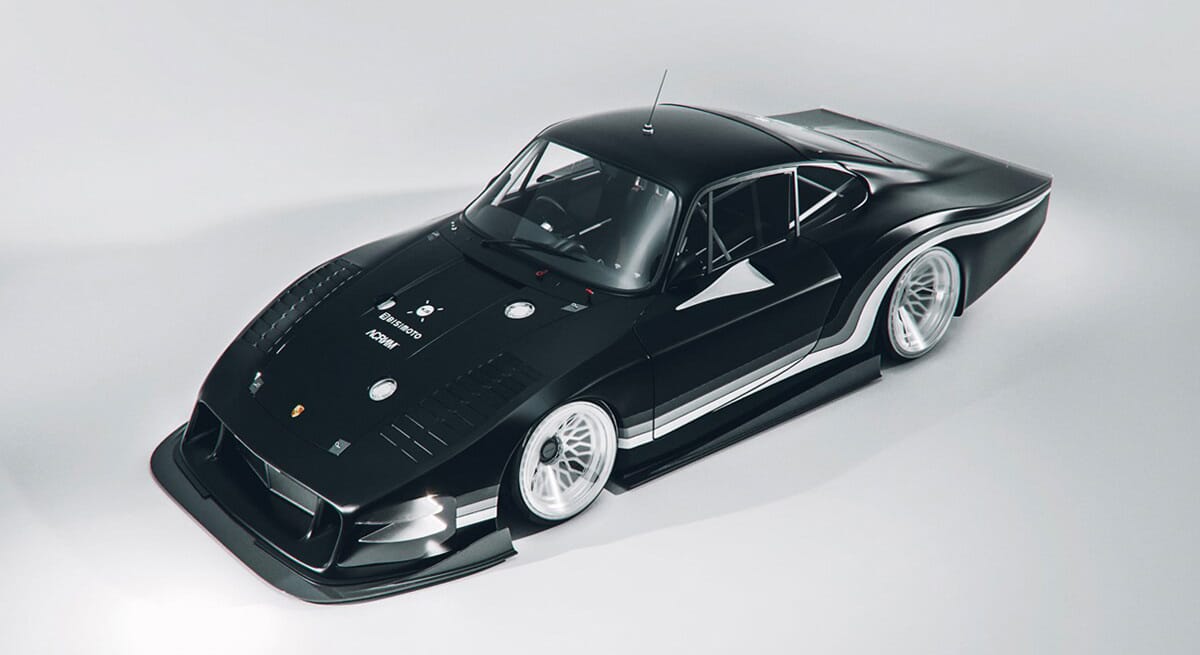 Designed in collaboration with ACRONYM co-founder Errolson Hugh and renowned concept design artist Khyzyl Saleem, the fully electric rendition, dubbed Moby X, is set to be launched later this year. It taps into the sleek aesthetics of the original race car – most notably that signature whale tail-inspired rear wing – whilst adding contemporary updates in the form of a modernised set of aero-shaped LED headlights on both sides of the bumper, a reworked centre front fascia, and a specific aerodynamic kit that includes extensions for the sills. Fitted with with a 32 kWh battery and a 637 HP three-phase motor, the Moby X claims to be just as fast as the original model.
---
---
The combination of Hugh's eye for futuristic design, Saleem's forward-thinking vision and Bisimoto's unparalleled engineering is set to result in one seriously slick ride. Stay tuned for more details as they come.
In other automotive news, Singer has created a one-off ACS. Check it out.
Read more articles from The Garage.
---
---