Price: £750,000+ | Year: 1990/2020 | Engine: 3,600 cc twin turbo-charged flat-six, 450 bhp+
Forget your Range Rover. Consign your Jeep to history. Because you're looking at the ultimate off-roader. This is the Singer ACS, the All-Terrain Competition Study: a drool-worthy go-anywhere special from the company that's made reimagining Porsche 911s into an art-form. The ACS, we'd humbly suggest, is Singer's masterpiece, a car worthy of an entire automotive museum all of its own.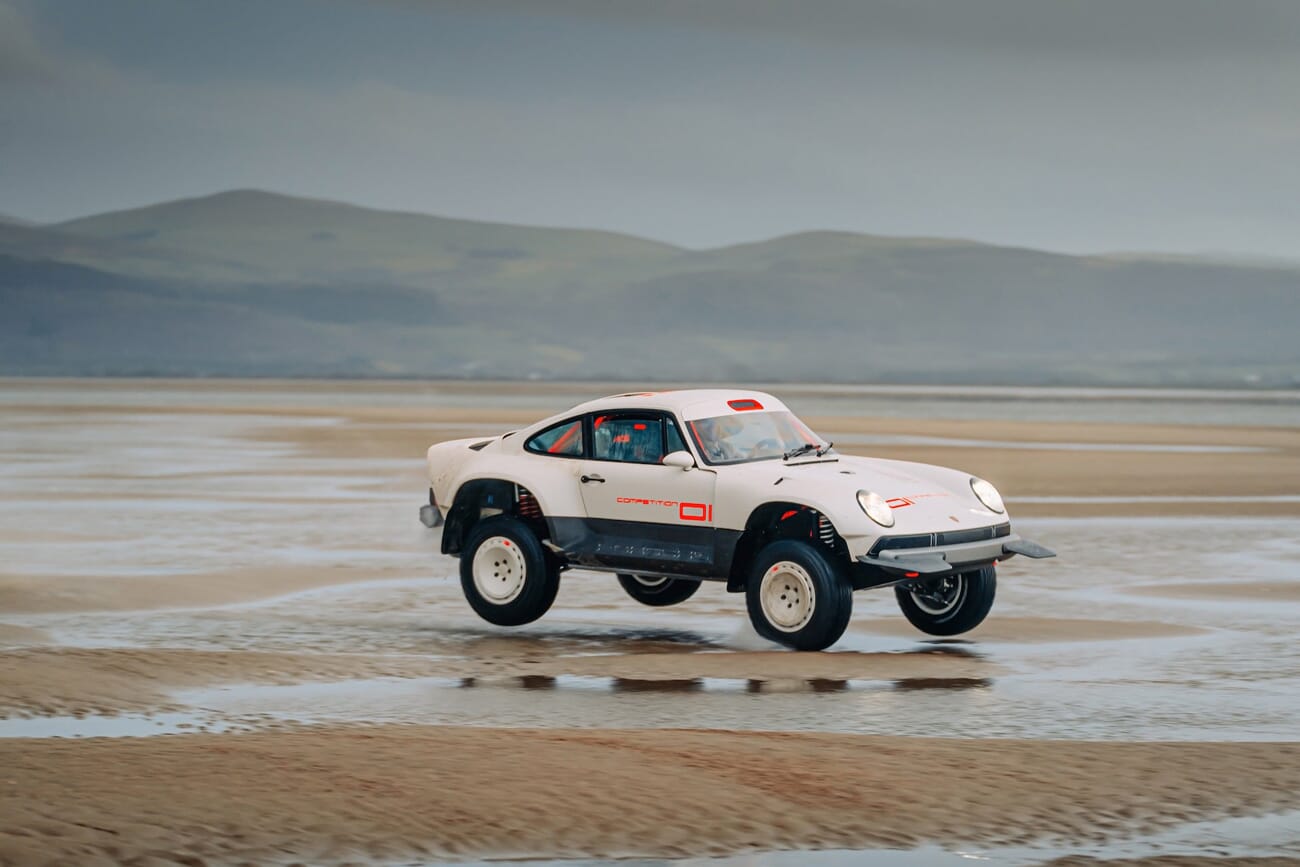 This astonishing vehicle is the result of a commission from an existing Singer client with very deep pockets. His deceptively simple request of the California-based company: to create a 21st century take on the 911s that competed with distinction in the Paris-Dakar Rallies of the 1980s. Or as the client put it, a 911 that could "compete in off-road racing and demonstrate all-terrain exploration capabilities". Singer is not the sort of company to pass up a challenge, so its engineers began work, starting with an air-cooled 1990 Type 964 911. It's safe to say that very little of that donor car remains.
The Parallax White livery is inspired by the Rothmans colours of the rally-going factory Porsches. But like everything else Singer does, even the livery is more than skin deep. Lift the carbon fibre front clamshell and the colours are revealed as running right through, just a small example of the obsessive fastidiousness of this build, overseen by 911 rally star Richard Tuthill, to guarantee maximum authenticity. 
The Singer ACS is designed for rugged desert racing, which is why it's just a little higher than you'd need to get over suburban speed bumps. Ride height has been – to use Singer's significant understatement – "dramatically increased" with eight long-travel shock absorbers, two at each corner. Naturally the ACS has permanent all-wheel drive, powered by Porsche's twin-turbocharged 3.6 litre flat six through a competition five-speed sequential gearbox, with front, central and rear limited slip differentials. Throttles are fly-by-wire.
---
---
The interior is to FIA competition specifications, with a full roll cage and bespoke competition seats. There's a rehydration system for both driver and navigator, who also has the advantage of a GPS navigation system so the ACS won't get lost on its adventures. Aesthetics haven't been neglected. The custom seats, for example, have red highlights and a unique red "spattered" effect. It really shouldn't work, and of course, this being a Singer build, it does.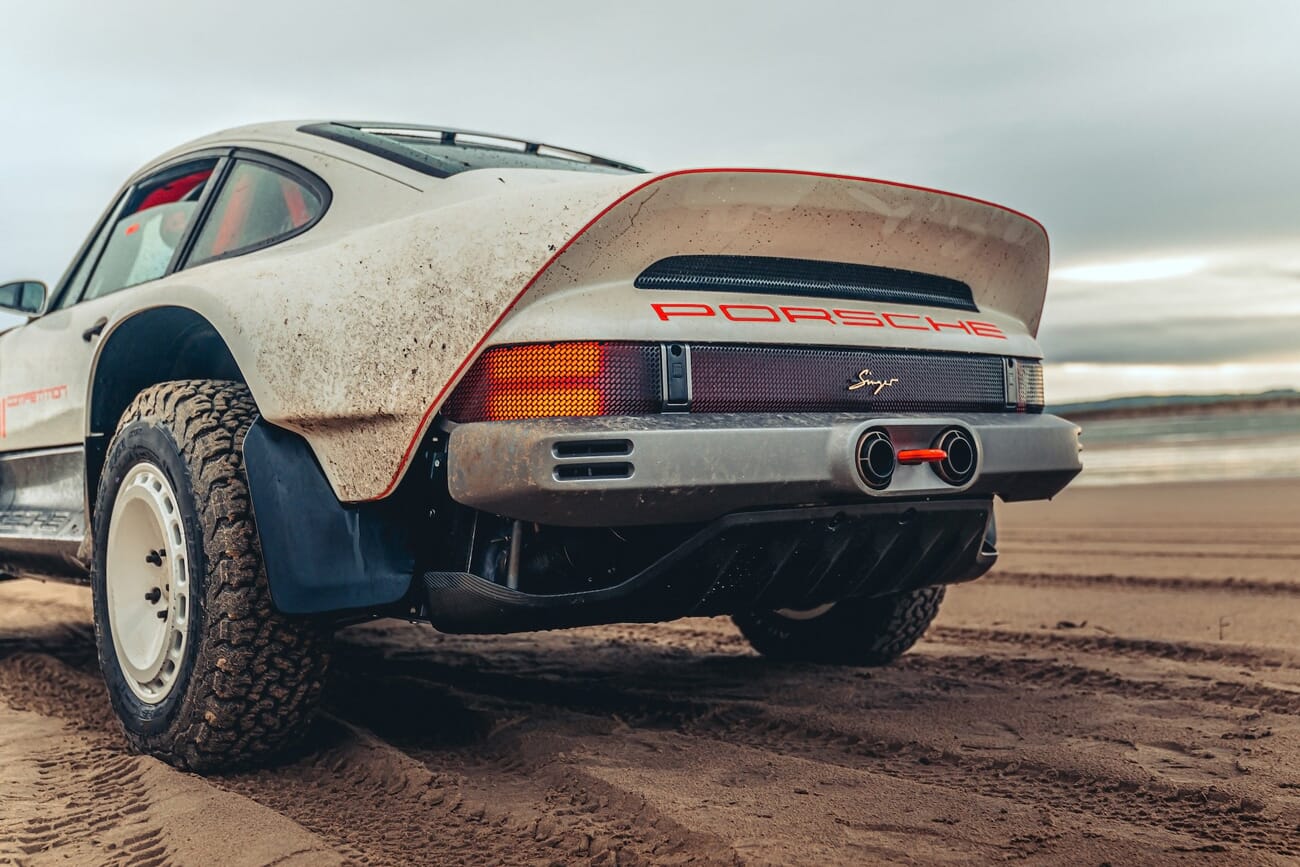 Every detail is as close to perfection as Singer could get. And that means perfection itself. Rear bumper? That'll be made of a single piece of aluminium. None of this comes cheap. The price is, unsurprisingly, said to be higher than that for an "average" Singer 911, which is around £750,000. The client has ordered a second, as you'd expect, in Corsica Red for road-based rally work. The good news is that he's given permission for more to be made. We're saving the pennies.
Like this? Check out another drool-worthy Porsche 911.
Read more articles like this from The Garage.
---
---