Is a home ever complete? We used to think that it was possible to finish a home but it feels like Menu releases something else that we need every season. The best thing about Menu is that no matter what the object, it works with all other Menu items. The eye for detail and style shown in the brand's collections is unrivalled. That's why it's the first place we go when we're looking for homeware. Here are some of the best miscellaneous bits for the home that we can't resist.
Kettle Teapot
In signature Menu style, the Kettle Teapot is an innovative take on an item that we all thought fulfilled its purpose. This glass teapot kettle features a hanging teapot infuser inspired by classic, oriental teapot designs. Tradition meets modern Scandinavian style. We recommend accompanying your new glass teapot with the candle heater. This Norm Architects-designed heater uses a single tea light to keep your teapot warm for hours.
Brass Balance Candle Holder
Balance Candle Holder is a modern interpretation of the classic portable candleholder is made of two simple components. The striking design features a large circular handle connected to the candle holder. Designer Frederik Alexander Werner deconstructed designs of classic portable candlesticks to reach this essential version. The use of two bold shapes means that the metal candlestick is as eye-catching when in use as when empty.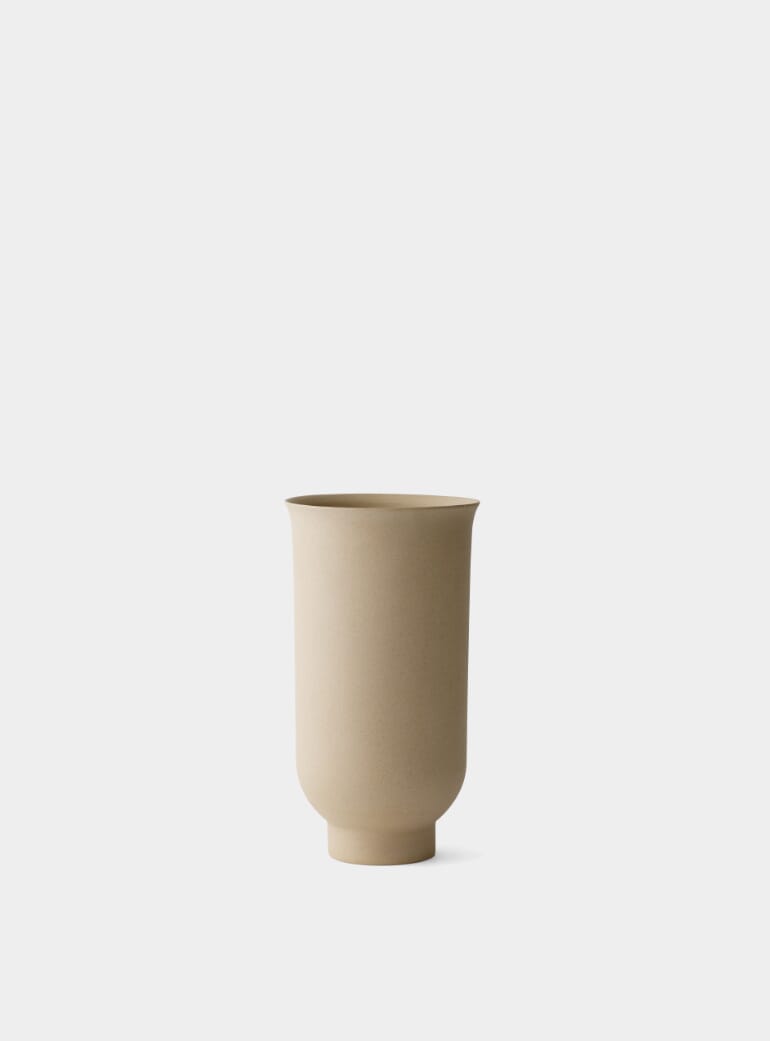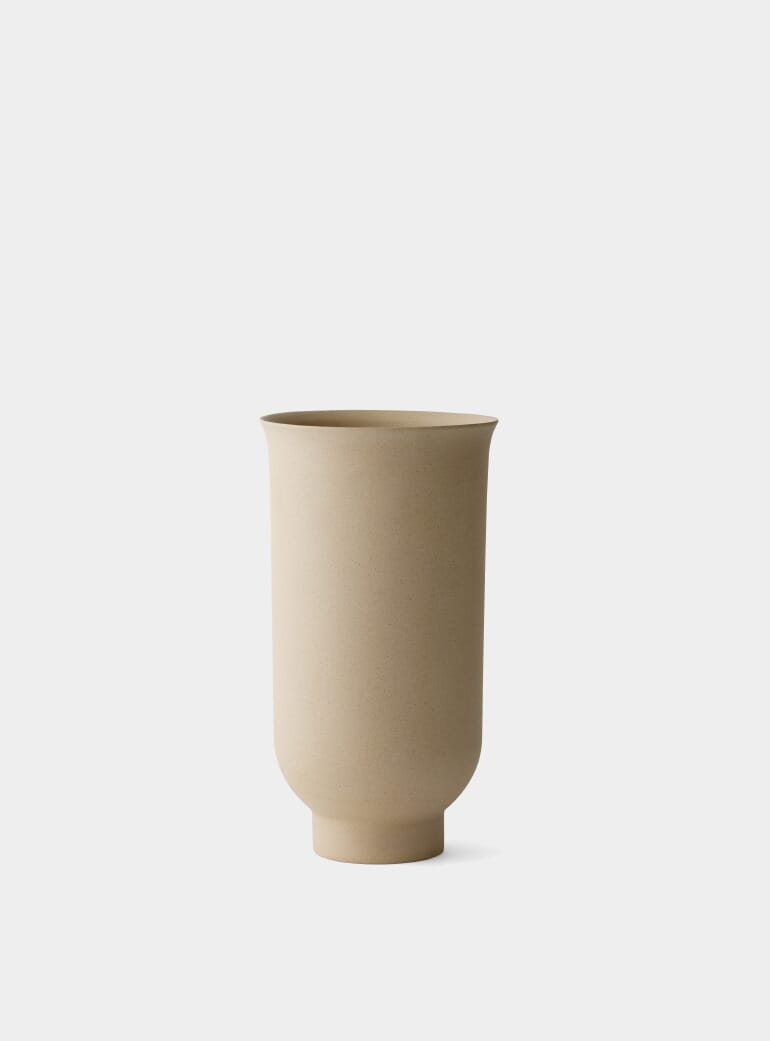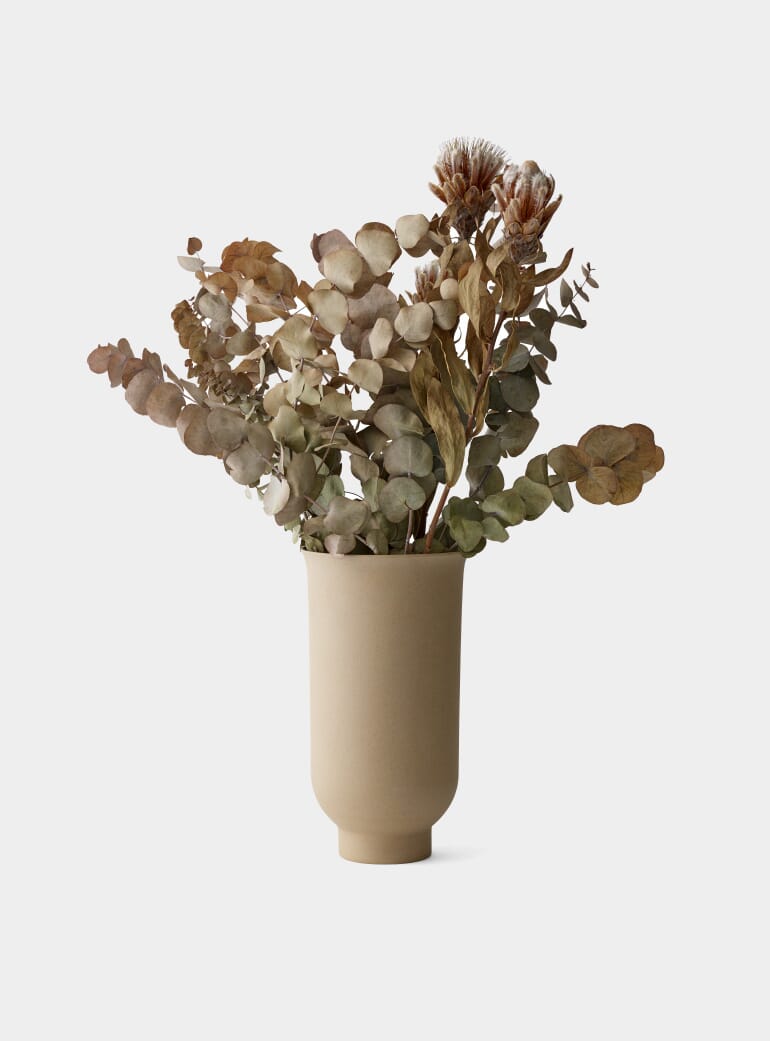 Sand Cyclades Vase
Black Phare LED Lamp
Originally designed for Le Corbusier's 'Cité Radieuse' in Marseille, Menu's Phare LED Lamp is a versatile everyday companion. The design boasts absolute simplicity. Three bars support the spherical lamp in an impressive display. Not only does Phare look great, its shape is easy to carry, so it can light your whole day.
Brass Moon Vase
A great vase is a spectacle when empty, and forms a dialogue with its contents when full. Brass Moon Vase does both of those things. The bronzed solid brass construction makes reference to a glimpse of the moon through clouds. Designer Aleksandar Lazic describes the vase as a 'study of balance'. The incomplete circular form gives space for plants to surprise the viewer, continuing the overall shape in an unexpected direction.
Menu Ash / Carbon Bottle Grinder 2 Pack
So you thought you'd seen every type of salt and pepper grinder available? Incorrect. Menu, once again, reinvent the wheel with the Bottle Grinder. The deceptive shape encourages the user to interact with the design. The powerful ceramic mechanism encourages further experimentation as it tackles a range of spices, grains, nuts, seeds and more. As functional as we're used to when it comes to Menu products, the grinders are easy to operate, fill and clean.
Menu Black Cyclades Vase
Menu's Cyclades Collection is a selection of vases in raw and glazed ceramic. It presents a fresh take on how to use materials that are often associated with the past. The shapes of the Cyclades Collection hark back to objects found on islands in the Aegean Sea. These items are estimated to have been made between 3200-2000BC. Characterised by clean, flowing lines, the Cyclades vases emphasise the natural intricacy of the plants that you choose to hold inside.
Menu Brass / Clear Wine Breather Deluxe
Call yourself a wine connoisseur but you don't own a wine breather? This has to change. A wine breather decanter can add ten times more oxygen to wine in under two minutes. This means more flavour and a nicer overall drinking experience. Serve your wine from this glass wine breather or easily pour it back into the original bottle with its enhanced flavour.