Price: On application | Year: 1974 | Engine: 2 litre in-line 4 cylinder, turbocharged, 170 bhp
You're looking at a car that's a real landmark in automotive history. The BMW 2002 Turbo was the first turbocharged production car to be made available to the general public. This super-rare Polaris Silver example is in museum quality condition. It deserves to be set free on the finest open roads you can find.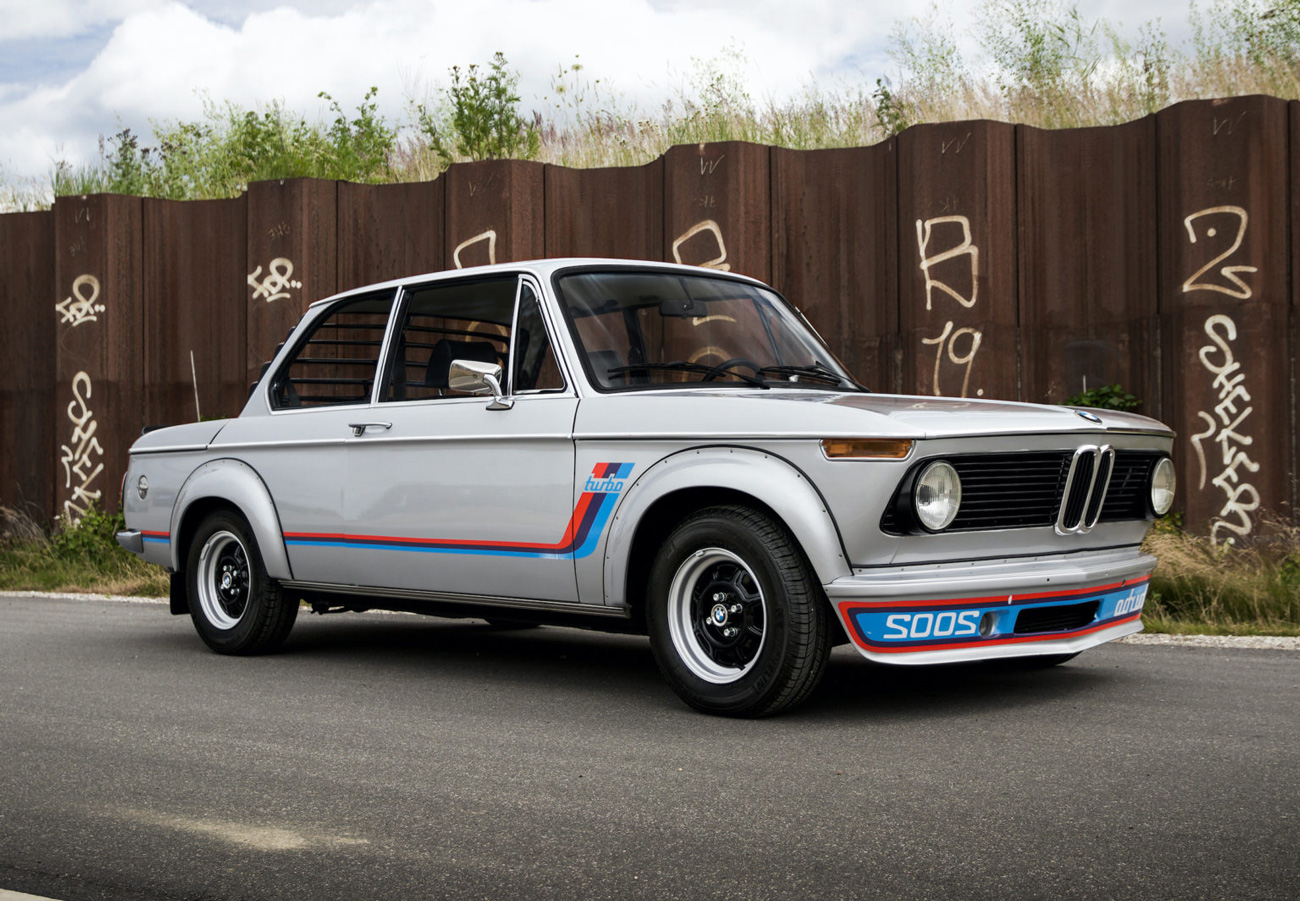 Turbocharging was an experimental rarity among mainstream manufacturers until the BMW 2002 Turbo appeared, to acclaim, at the Frankfurt Motor Show in 1973. Based on BMW's much-loved 2002tii, the Turbo added a bespoke KKK turbocharger to an already swift power unit. The result was a lightweight, rear wheel drive sports car, crying out for an early Sunday morning run on your favourite B-road.
The 2002 Turbo's rarity is the result of an accident of history. The 1970s fuel crisis made performance cars, with their high fuel consumption, undesirable. The result was that just 1,672 Turbos were made, of which this car, delivered new in Sweden in July 1974, is a pristine example.
---
---
Most 2002 Turbos were finished in white. This car is one of just 600 in Polaris Silver. The current owner, just the third, has had the BMW's paintwork fully restored, with the correct stripes in the marque's traditional colours, including the mirror image "2002 Turbo" on the front spoiler, to warn other motorists of what's approaching. The power unit is in as-new condition.
The immaculate interior, in black with wood inserts, is superbly redolent of the 1970s. Note the added dial next to the clock, registering turbo boost. Turbochargers might be on just about every production car today. In 1974 the turbo was a novelty and the extra dial reflects that.
The BMW is for sale through RM Sotheby's. Price is strictly on application. On recent sales evidence, we'd suggest you can expect little change out of £110,000 - and then expect some delirious drives in an exhilarating classic.
Discover another automotive masterpiece in the form of the BMW 3.0 CSL.
Read more articles from The Garage.
---
---