The early 2000s were an exciting time for car design. The design mindset was shifting from a substantial, boxy structure to more data-driven, streamlined shape. The following cars: a BMW M3 CSL and Porsche 996 Turbo originate in 2003 and 2002 respectively – a point at which the boxiness of the '90s was yet to fully disappear, leaving the models of this period with a satisfying mishmash aesthetic that is now highly sought after. That positions these two machines squarely as future classics and, at this price, presents an enticing investment opportunity.
BMW M3 CSL – £41,495
BMW first released a CSL model in the 1970s and it saw unprecedented popularity. It's a surprise that it took 30 years to bring back the name, but the BMW M3 CSL did not disappoint.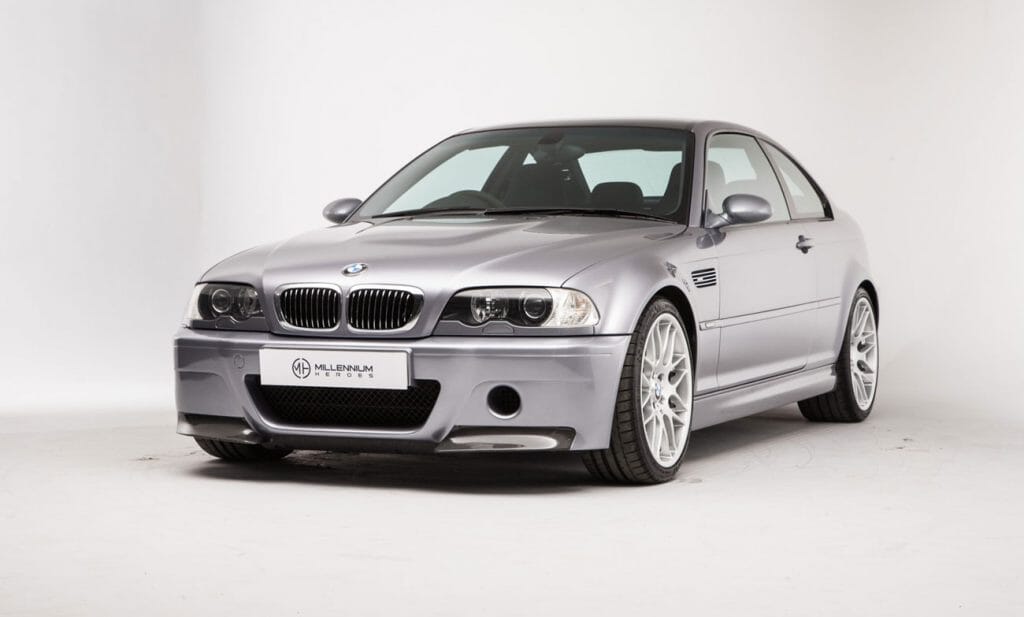 For this new design, the name of the game was weight loss. A carbon-fibre roof panel saved weight and lowered the car's centre of gravity while the front bumper and rear diffuser also saw a carbon update. 
Leather seats were replaced by lightweight, fixed-back bucket seats and the air conditioning and radio both removed. A little something was added, too. A touring car-style carbon air box was fitted to give the CSL its memorable induction roar. The BMW M3 CSL is now well known as one of the marque's finest achievements thanks to its pace, addictive roar and accomplished chassis.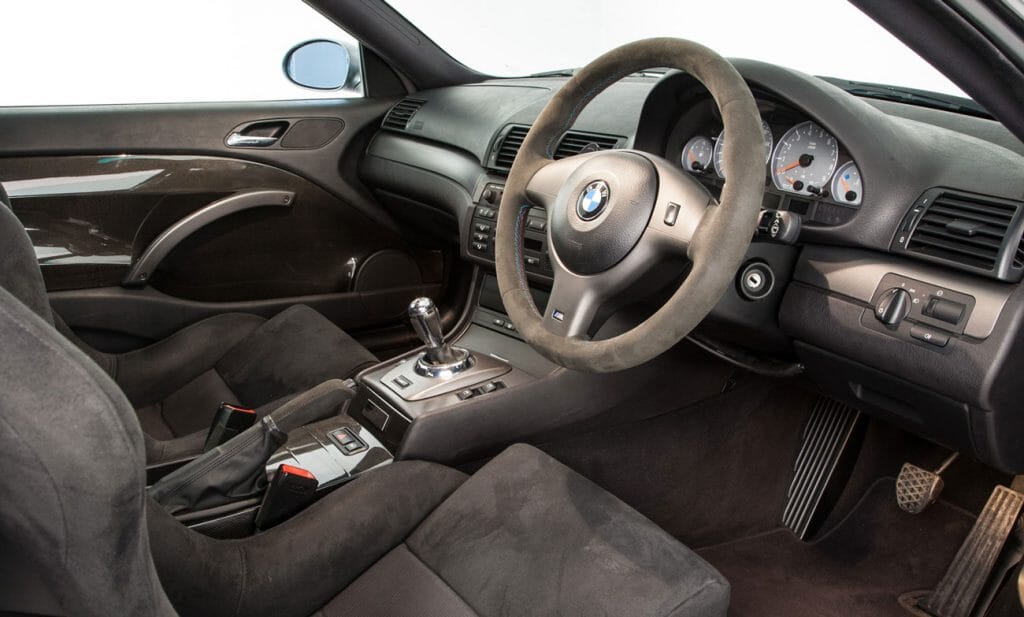 This particular 2003 example boasts Silver Grey Metallic paintwork which clicks perfectly into place alongside the carbon-fibre panels that define the BMW M3 CSL.
---

---
Porsche 996 Turbo – £39,995
The Porsche 996 debuted in 1998 and introduced the most significant changes to the famed 911 since it was released in 1963. One major change was the decision to use a water-cooled engine instead of an air-cooled engine for the first time.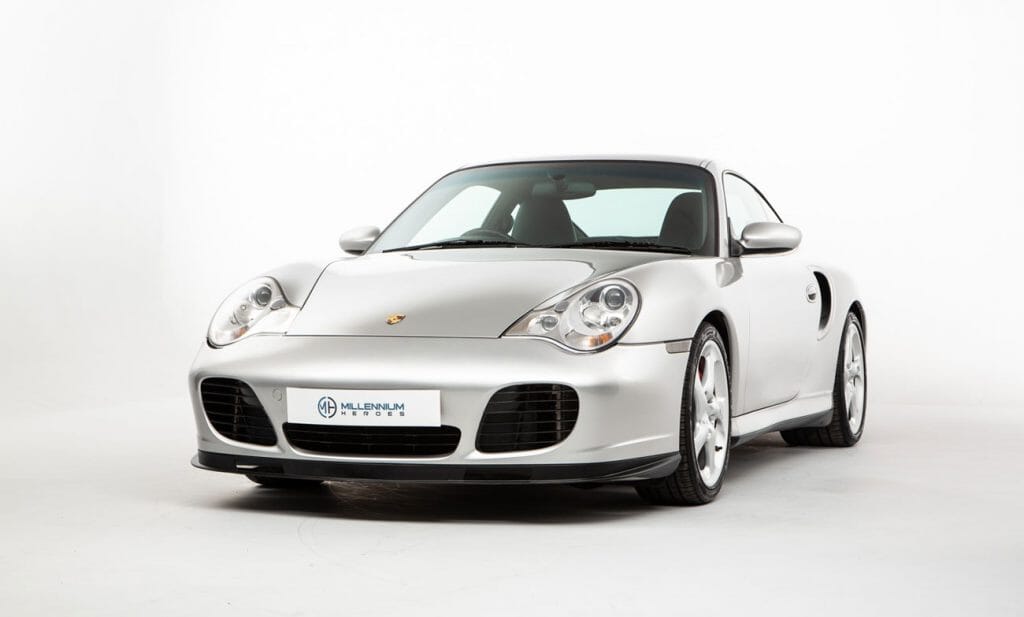 Porsche's 996 was the first 911 model that used all new body work instead of carrying over any significant component from the previous model. The body design was generally sleeker, featuring a steeper windshield and a redesigned interior that was aimed at the luxury market. 
2000 saw the Porsche 996 Turbo's release. The new model was equipped with four-wheel drive and a 3.6-litre, twin turbo-charged, flat-six engine that produced 420 bhp and shot from 0-60 in 4.2 seconds.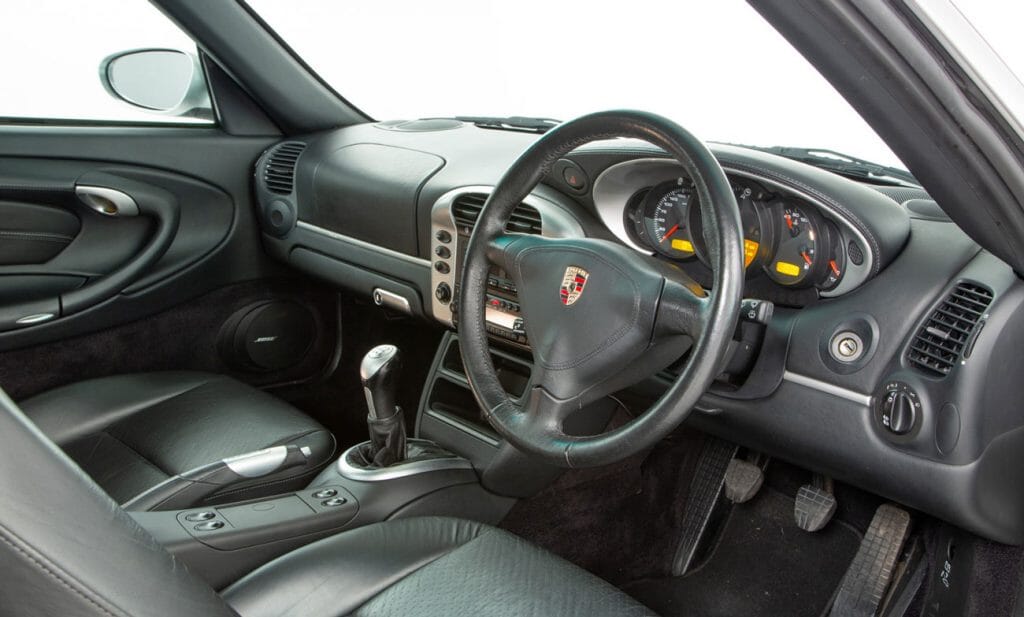 In the 20 years since its release, the Porsche 996 Turbo has grown more and more popular. Famed for its reliability, usability and mind-blowing performance, this motor is here to stay.
For more information, visit Millennium Heroes.
Looking for another future classic? This 1990 BMW E34 M5 is for you.
---
---