Price: $67,200 | Year: 1988 | Engine: Inline 6-cylinder
The BMW M6 was created when BMW engineers equipped the E24 6-Series coupe with the M1's well-known and powerful straight-six engine. Marketed between 1983-1990 and then between 2004-2018, the BMW M6 is essentially a high-performance version of the 6 Series released under the BMW M sub-brand. 
While the model was built in convertible and fastback sedan body styles for later generations, it was introduced in the coupe body style, as exemplified by this 1988 M6. Following 20 years of ownership, this M6 has emerged in incredible condition with only 38,000 miles on the clock. 
The condition of this BMW M6 is not just surprising, it's extremely rare. The example carries all the factory-installed M equipment, including a five-speed manual gearbox. Within the car the grey upholstery remains soft and supple while the black paint is believed to be entirely original.
---
---
A recent inspection revealed that the BBS wheels are fitted with proper metric-sized Michelin TRX tyres while the M6 front air dam and rear lip spoiler are in a condition rarely seen in 2020. At 30 years old, this beautifully preserved BMW M6 will appeal to the BMW lover as well as the 'youngtimer' aficionado.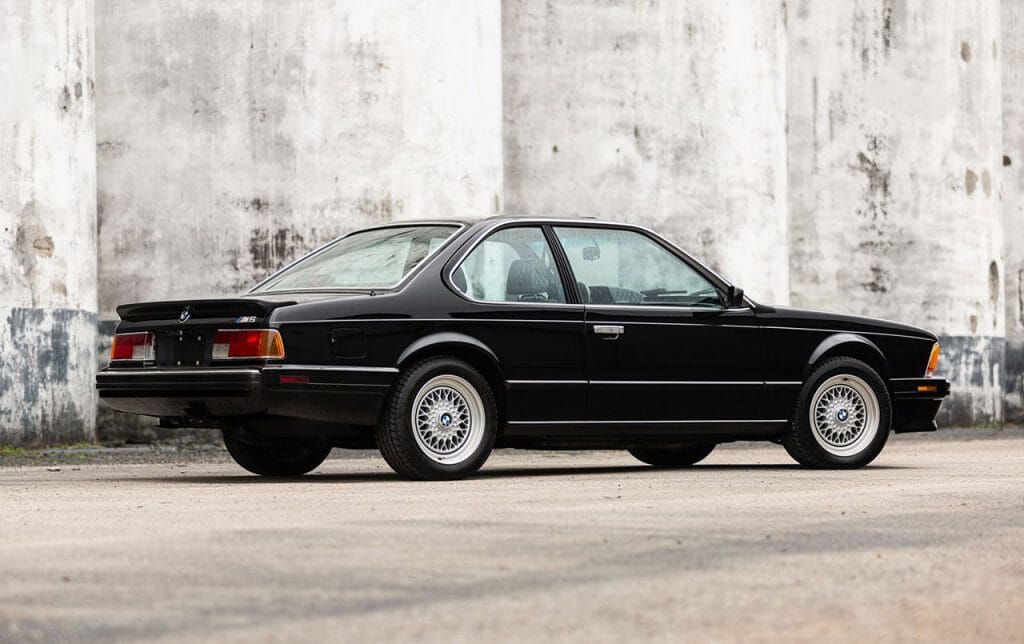 Photography courtesy of Gooding & Co.
From Germany to America, this Ford Mustang V8 Notchback is a true American beauty.
---
---