Take an exclusive tour around the home of world renowned designer, illustrator, writer, filmmaker and teacher, Bob Gill.
The 84-year-old is an outspoken critic of the aforementioned visual communication strands, so it comes of no surprise that his bohemian abode in the heart of Manhattan is so effortlessly elegant.
Featuring an entirely open-plan living space, overseen by the imposing full-length bookshelf on the main wall, the room is complete with subtle touches of Gill's artistic idiosyncrasies throughout.
Blending a range of traditional furnishings, with missmatched arm-chairs dominating the living area, the flat has an air of astute, relaxed styling. Adorned in all white walls, the interior takes on added personality, with the dining table featuring colourful, rustic-inspired legs acting as a statement piece in the house.
Elsewhere, the home is complete with a hardened work space that looks worthy of its owners artistic intelligence. With a long sweeping desk adorned with all-black and red accessories and work equipment hanging from the walls, the desk creates a serene atmosphere conducive to hard-work.
A simplistically assured residence that allows artistic license to run free, Bob Gill's Manhattan apartment is as quintessentially special as his prestigious life's work.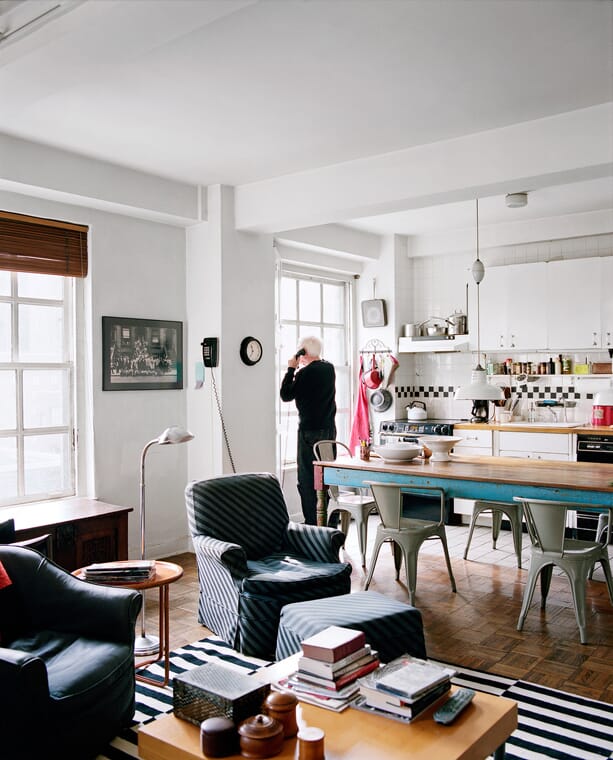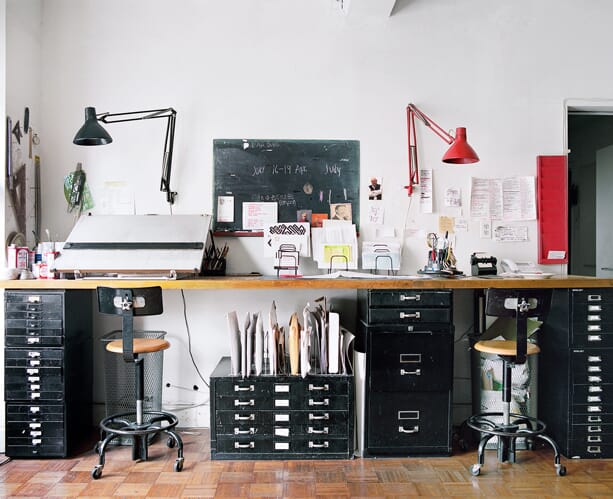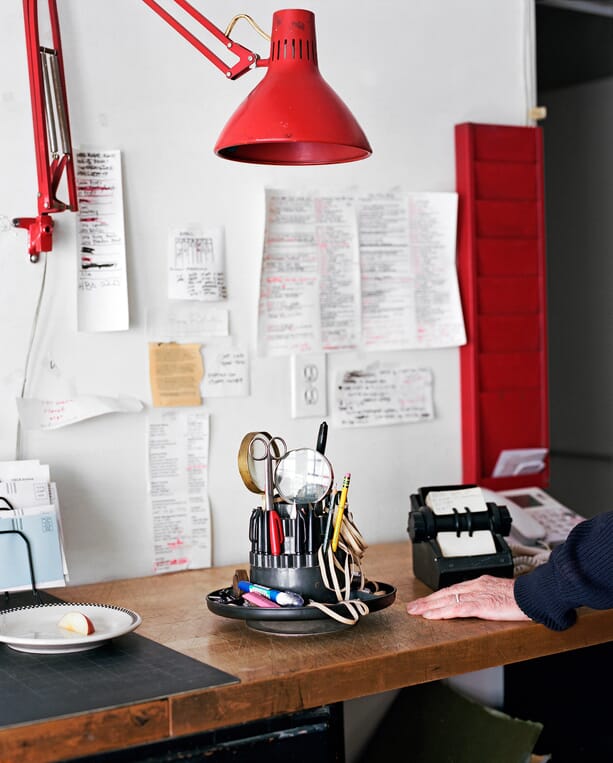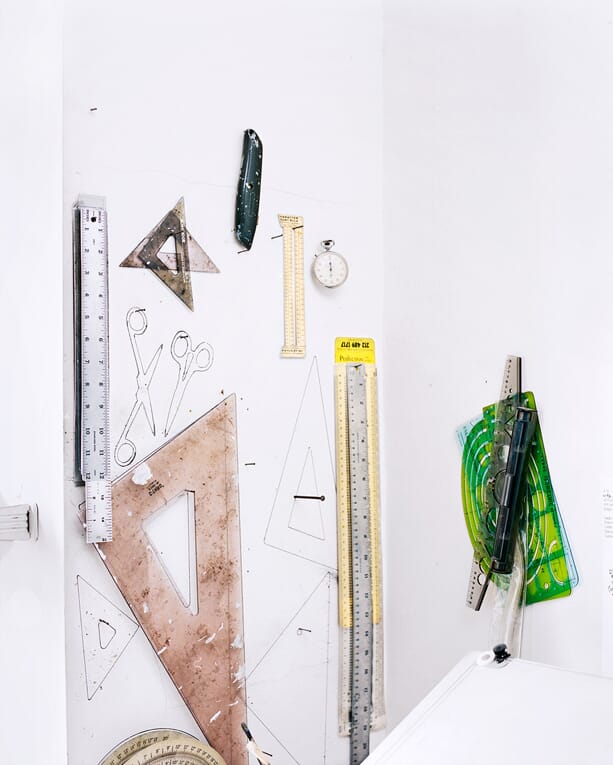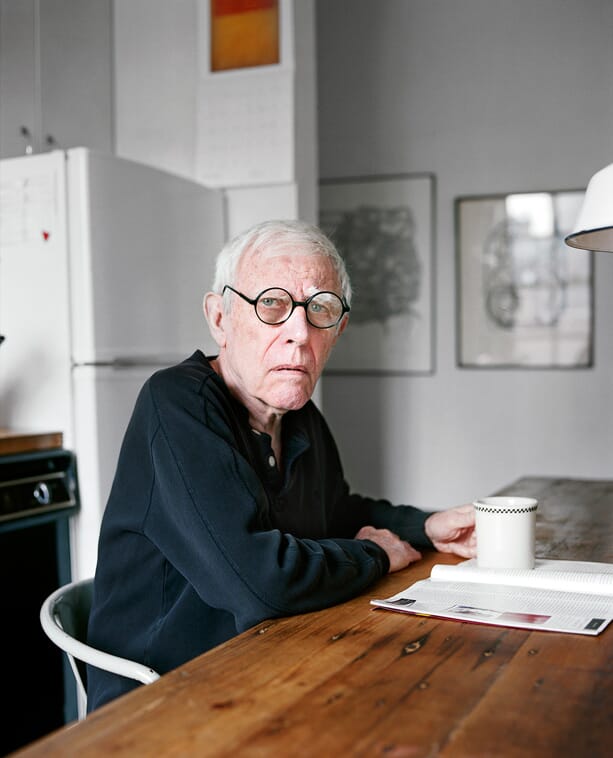 Images courtesey of Mark Mahaney for Apartmento Magazine.