Bode is the multi-award winning made-in-New York label with a unique take on craft and style. Many pieces are made in strictly limited editions which express, as the brand puts it, "a sentimentality for the past through the study of personal narratives and historical technique". Result is that while the signature look of Bode appears highly contemporary, there's always a designed-in respect for what's come before. These are pieces to cherish, constructed to last for your lifetime.
Bode was founded with a focus on menswear. Designer Emily Adams Bode Aujla began with a range of pieces that used solely vintage textiles. Key to the Bode look is use of time-honoured American crafts such as quilting and mending and the result is that Bode pieces are all as much artworks as they are garments. Multiple awards, as the label expanded to include womenswear, include Breakthrough Designer of the Year, CFDA Menswear Designer of the Year and LVMH Prize finalist. 
If you're looking to add a Bode piece or two to your wardrobe, you're going to want to find your perfect fit first. Check out our Bode sizing guide below for everything you need to know.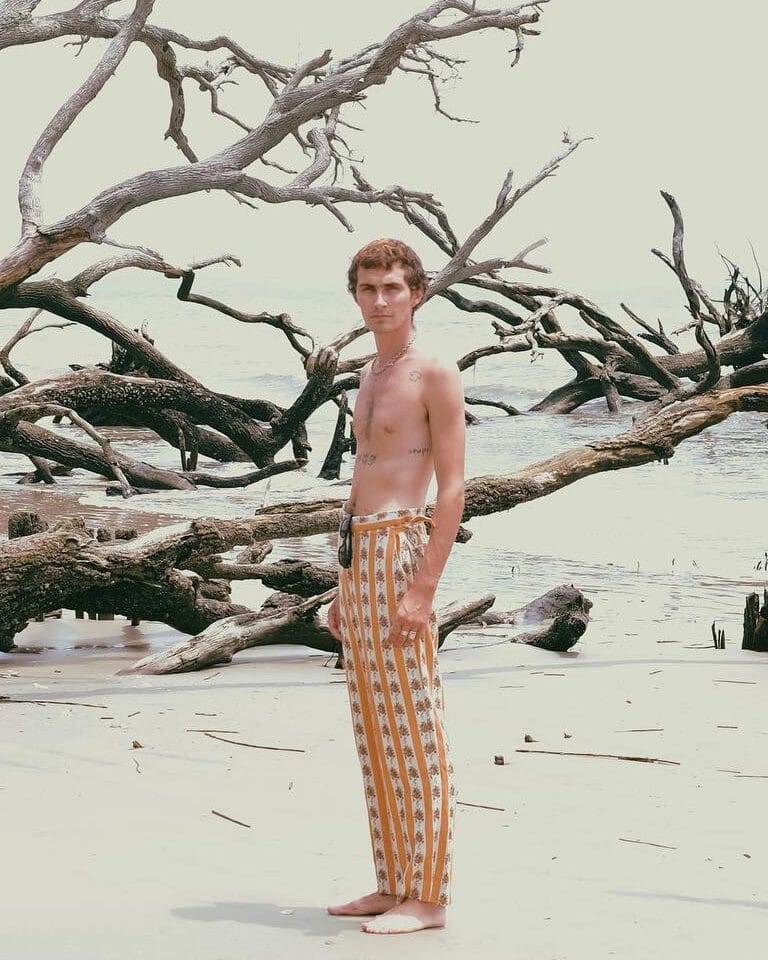 Bode sizing guide
When it comes to choosing your size, remember that Bode is an idiosyncratic luxury label and, as we've said, most pieces are produced in small runs. Mass market this is not. Result is that fit can be highly individual. We'd advise a careful examination of the item description to decide whether or not you'd like a more fitted - or more generous - fit to that which the designers have tailored. That said, Bode sizing does translate to that which you may be more accustomed to and our handy charts should help you select your perfect Bode fit.
Bode size charts
Men's tops
| | |
| --- | --- |
| Bode size | Chest (cm) |
| XXS | 86 |
| XS | 91 |
| S | 96 |
| M | 101 |
| L | 109 |
| XL | 116 |
| XXL | 124 |
Men's bottoms
| | |
| --- | --- |
| Bode size | Waist (cm) |
| XXS | 66 |
| XS | 71 |
| S | 76 |
| M | 81 |
| L | 89 |
| XL | 97 |
| XXL | 104 |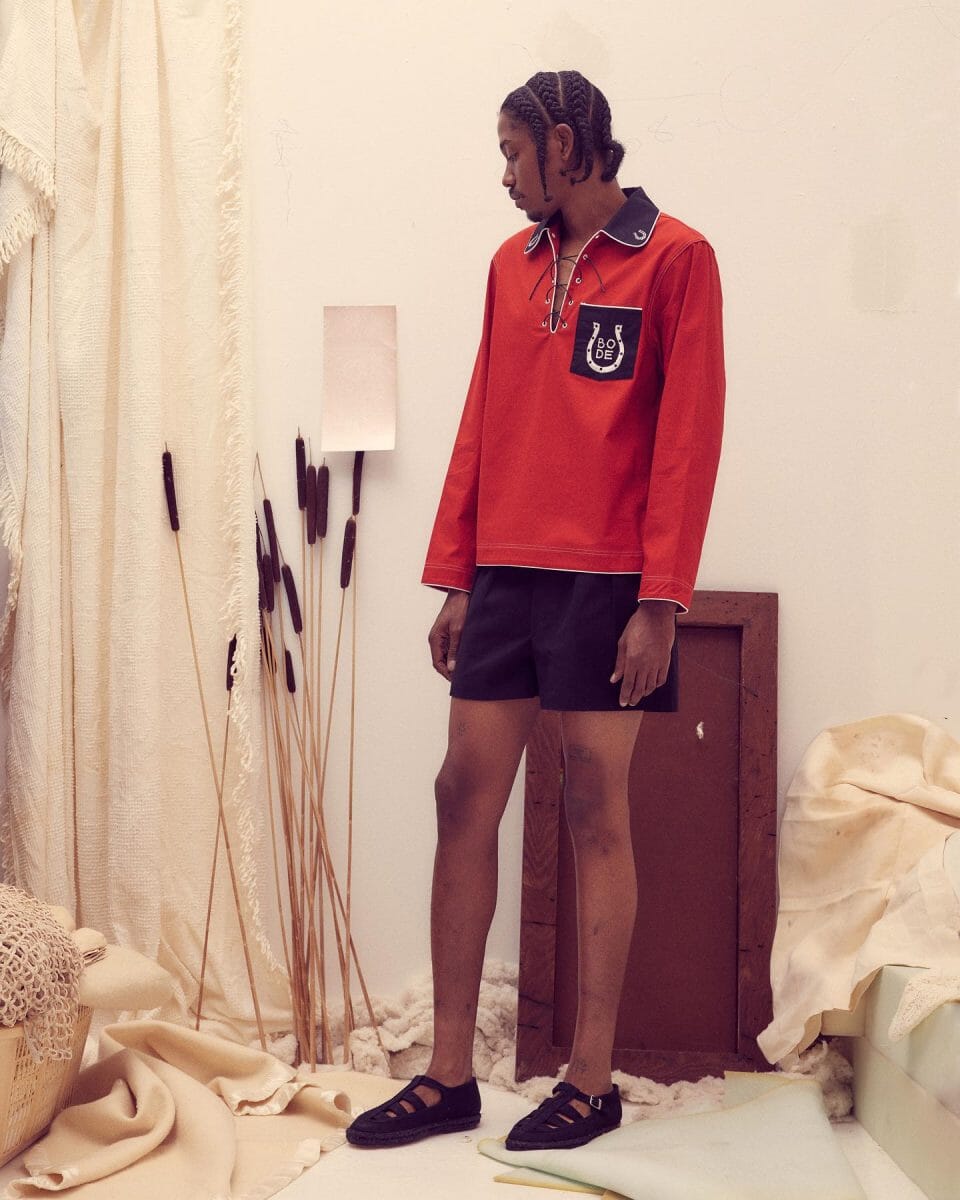 Women's tops
| | |
| --- | --- |
| Bode size | Chest (cm) |
| XS | 78 |
| S | 83 |
| M | 91 |
| L | 99 |
| XL | 107 |
Women's bottoms
| | |
| --- | --- |
| Bode size (waist in inches) | Waist in cm |
| 25 | 63 |
| 26 | 66 |
| 27 | 68 |
| 28 | 71 |
| 29 | 73 |
| 30 | 76 |
| 31 | 78 |
| 32 | 81 |
| 33 | 84 |
| 34 | 86 |
| 35 | 89 |
| 36 | 91 |
| 37 | 93 |
| 38 | 96 |
| 39 | 99 |
| 40 | 102 |
---
---