Price: POA | Year: 2020 | Engines: Twin 450R Verado XL 4.6 litre V8, 900 bhp
You may know Brabus as the bespoke Mercedes-Benz tuner, the people to go to when your high end Merc simply isn't high end enough and when AMG is just a bit too common. Now Brabus have decided that owning the road isn't sufficient, so they've taken to the water with the remarkable vessel you see here: the Brabus Shadow 900 Black Ops.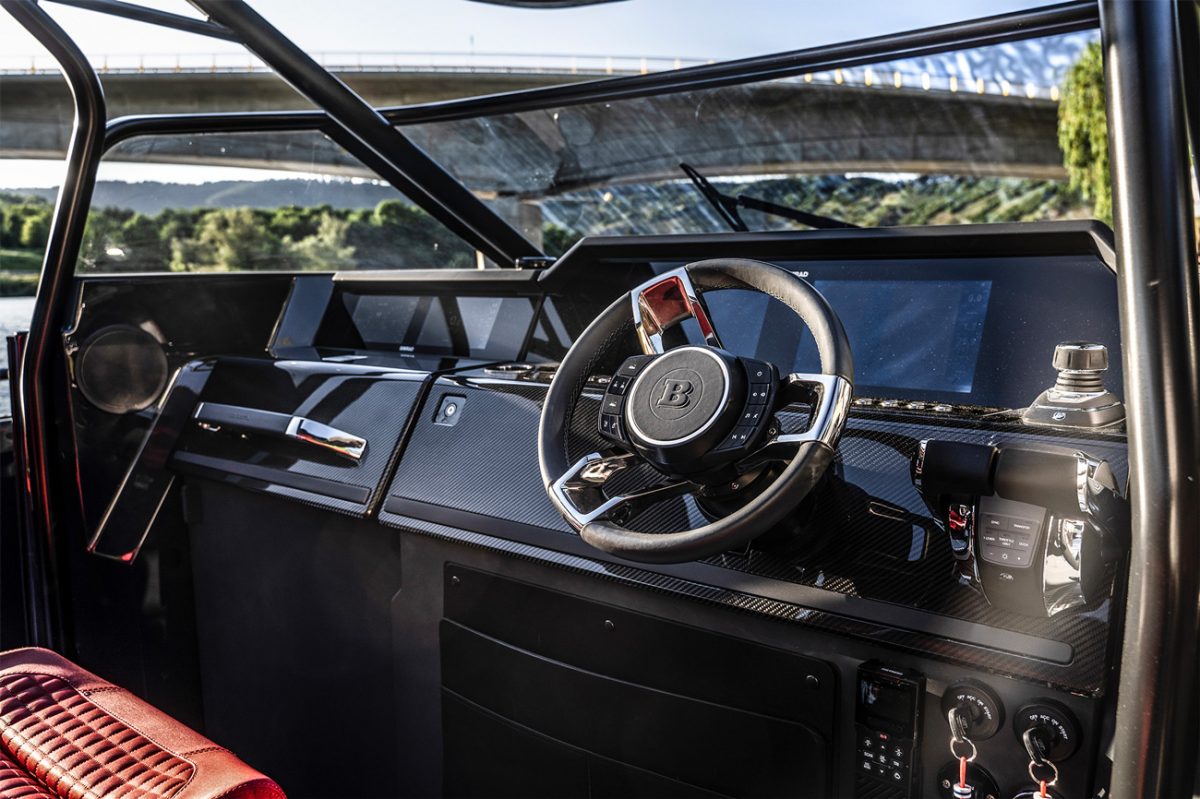 Just 37 of these 37-footers will be made and your first choice will be whether to go for some weather protection — what Brabus call "Sun-Top" — or to gamble that you'll get wet anyway and choose the always open "Spyder" version. Either way, you won't be short of power. In the true Brabus tradition, there's no such thing as too much of this commodity, in this case from twin 4.6 litre V8s, producing an extraordinary 900 bhp and allowing for speeds of up to 60 knots. That's fast, very fast.
There will be no mistaking your Brabus as you flash by. Each boat is hand-finished, during a six-week process, in stealth-like gunmetal grey. Exterior seating is equally striking in custom-stitched Brabus Red. Below deck, the luxury continues in a monochrome lounge area, accessed through gull-wing doors, just as on a classic Mercedes 300 SL from the 1950s and its later successor. Just make sure your pilot isn't speeding too fast as you take your afternoon nap.
---
---
Among the above deck options are a "Wet Bar package" including electric grill for all of those fish you'll be catching and a top-loading fridge for the vintage Champagne to accompany it. The end result is just this side of flash, and the Brabus Shadow 900 Black Ops will be right at home in your personal mooring. Just get the barge out of the way first.
For more Brabus beauties, check out these two classic cars.
Read more articles from The Garage.
---
---