Breaking the sound barrier.
Inspired by the simplicity of design and the interaction between sound and creativity; Master and Dynamic produce comfortable, stylish and impeccable sounding headphones.
Master and Dynamic's iconic duo, the MH40 over-ear headphones, and the MH30 on-ear foldable headphones, are built on the foundations of vintage, artisanal design. Complete with luxury leather trims, the headphones take on a similar style to that of traditional pilot headsets from WWII. Yet both headphones boast intricate details, such as the steel components and a mute button, to remain distinctively modern – demonstrating the 'dynamic' nature of the brand.
Aesthetic aside, the headphones provide a long-lasting sound quality, suited for use in the studio, at home or on the go. The MH40 and MH30 noise reducing headphones are crafted from the finest materials for a superior sound quality; guaranteed to perform for decades to come. Discovering a natural, detailed and live signature sound across each of their products, Master & Dynamic headphones boast an expansive soundscape that perfectly captures the crisp details that modern music has to offer.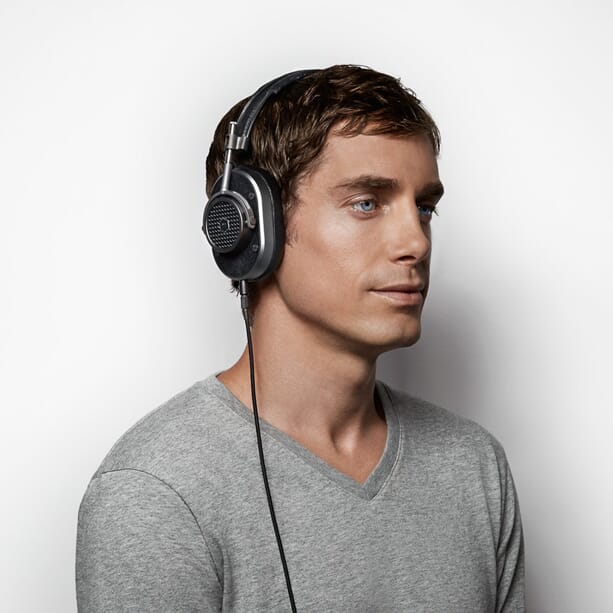 MH40 Black Leather Over-Ear Headphones
The most popular headphones in Master & Dynamic's extensive collection, the MH40 over-ear headphones are designed to be the 'modern thinking cap'. Expertly crafted from the finest materials, including robust stainless steel and aluminium frames, and black leather ear pads to shield you from external noise. Designed for decades of use, the headphones are tuned to provide a rich, warm sound courtesy of the gold-plated adapters and oxygen-free copper cables. An expert addition to your desk, studio or commute.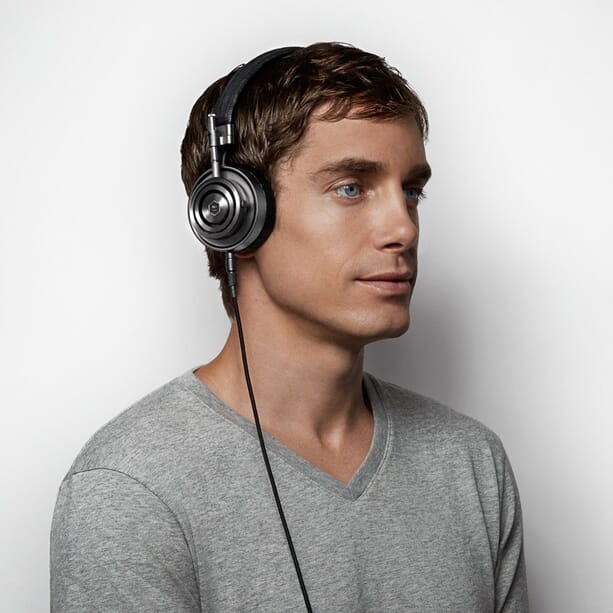 MH30 Black Leather Gunmetal Foldable On-Ear Headphones
Master & Dynamic laud their iconic MH30 On-Ear Headphones as the 'modern, mobile thinking cap'. The black leather and gunmetal headphones feature a foldable design, which makes them the essential travel accessory. The foldable headphones are crafted from resilient gunmetal grey stainless steel frames and black leather ear pads to shield you from external noise. Complete with oxygen-free copper cables and gold-plated adaptors for a clean, rich sound. The on-ear headphones are also fully Apple compatible.
Shop Master & Dynamic Headphones online at OPUMO.
Shop all audio at OPUMO.