Christmas Day is unfortunately only an annual event which means that you have 364 days a year to plan your Christmas Day style. Maybe you're a comfortable Christmasser, choosing pyjamas or sweats. On the other side of the spectrum, you might celebrate with sophistication, opting for a shirt and maybe even a blazer for the special day. Somewhere in between these two extremes sits the OPUMO ideal. Neither too formal nor too casual – we say enjoy the day, look your best, but recognise that at some point you'll collapse into a comfortable armchair and this isn't the time to be wearing a blazer. This week's top 5 items to drop will act as a vague outline to how we'll be navigating Christmas Day style. From Legends knitwear to Bravur timepieces and Menu armchairs, we've got all bases covered.
+
Green Melange Cortona Lambswool Crew
+
Green Melange Cortona Lambswool Crew
+
Dark Navy Century Trousers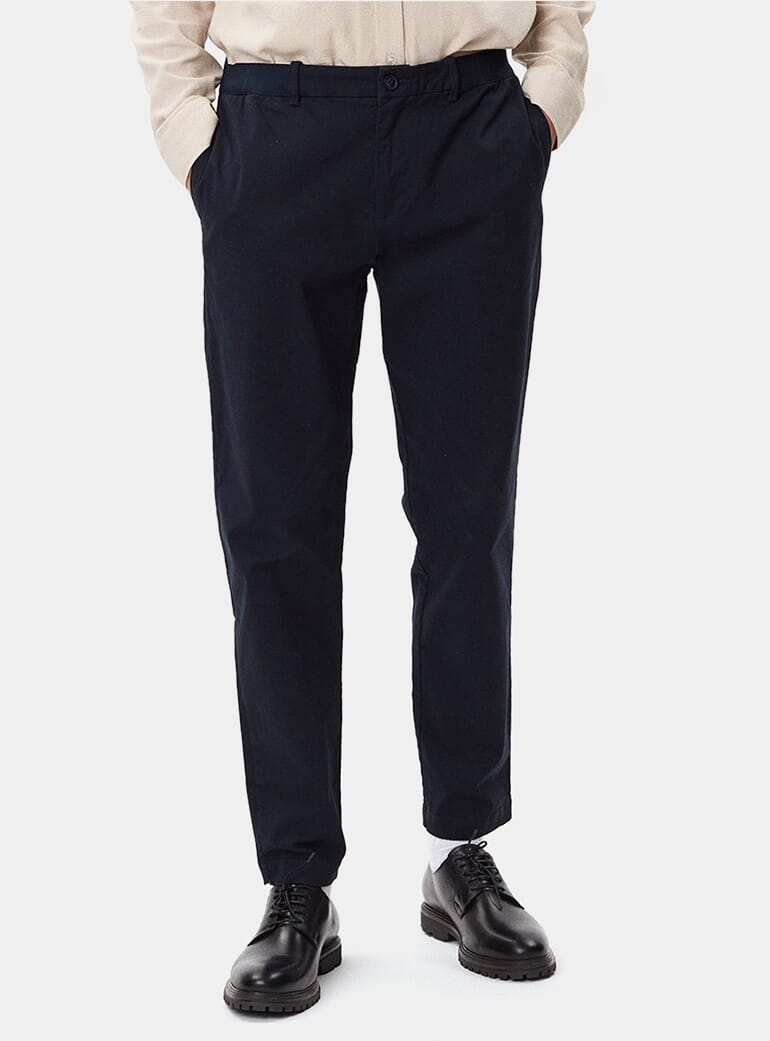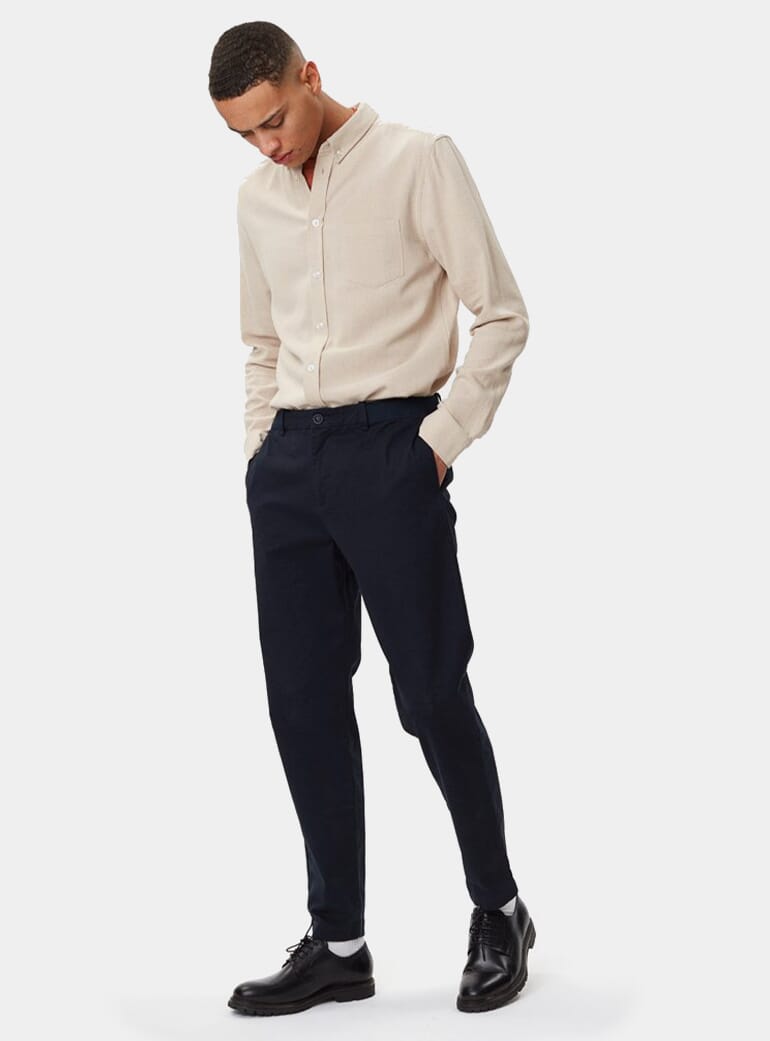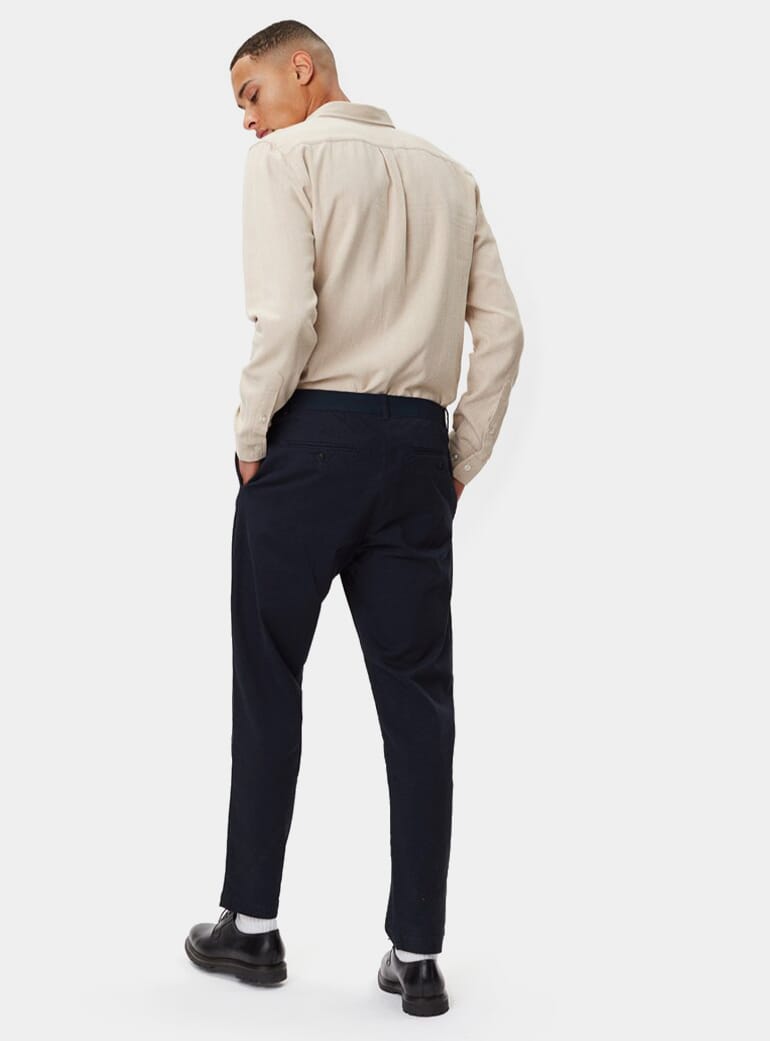 Dark Navy Century Trousers
If there's one essential item for the 25th December, it's a cosy wool sweater. We'd advise against the gaudy, Rudolph-with-an-LED-nose designs. Instead, take a more subtle approach with Legends' Green Melange Cortona Lambswool Crew. Carefully knitted from a lambswool-blend warm with a slightly rugged texture, the crewneck sweater features a rib-knit stitch pattern, knitted cuffs and hem. Style this lambswool sweater with a T-shirt for a casual take on Christmas style or wear it over a white Oxford shirt for a more formal look.
+
Silver / Grey BW002 Watch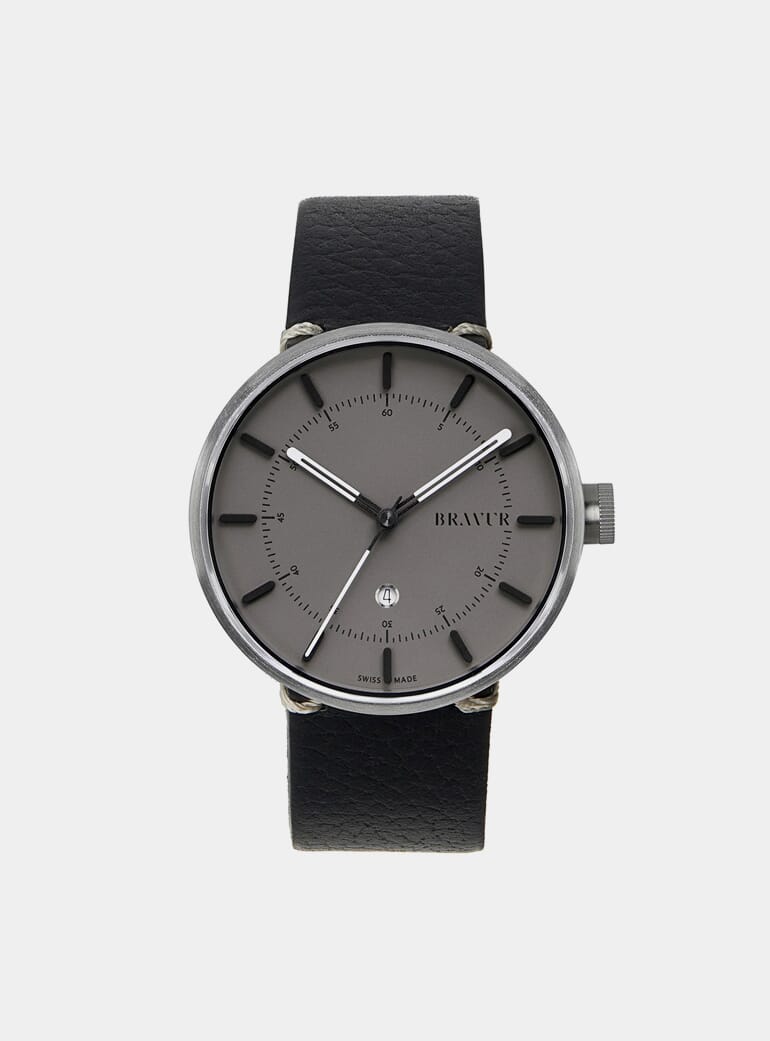 Silver / Grey BW002 Watch
Chronic Eau De Parfum
The key to a smooth Christmas is precision. Things need to be kept in order, but it's essential that nobody can tell that you're keeping everything on time. Play it cool with the occasional glance at your understated Bravur BW002 Watch. Bravur Swiss-made timepieces are infused with Scandinavian design values of simplicity and clarity. This beauty boasts a grey dial with black applied hour indices for a bold but pared-back aesthetic.
Christmas Day is a day when you can go all out with no shame, so do things properly. Our sense of smell is extremely heavily linked with memory, arguably more so than any other sense. Leave your guests with something nice to remember the day by, 19-69's Chronic Eau De Parfum perhaps? This unisex scent is a refreshing, bright fragrance topped by notes of bitter grapefruit with a rounded base note of moss.
The time has come. There's been a lot of food, a lot of socialising and a little to drink. Take some weight off on Menu's Colline Offset armchair. Colline Offset is designed by Norm Architects as a study into balance. The studio wanted to create seating as simply as possible while embracing a set of paradoxes. It had to be substantial but delicate in appearance and architectural but inviting and homely. Put a film on and your feet up, but be warned, you will have to get out of the chair at some point.