London's brutalist buildings have long been the subject of much contempt and controversy. But thanks to a resurgence of interest in recent years, these post-war concrete behemoths are being seen in a new light, and receiving the appreciation they deserve. If, like us, you can't get enough of brutalism's clean lines and dramatic forms, scroll on for our guide to the very best brutalist architecture in London.
Best brutalist buildings in London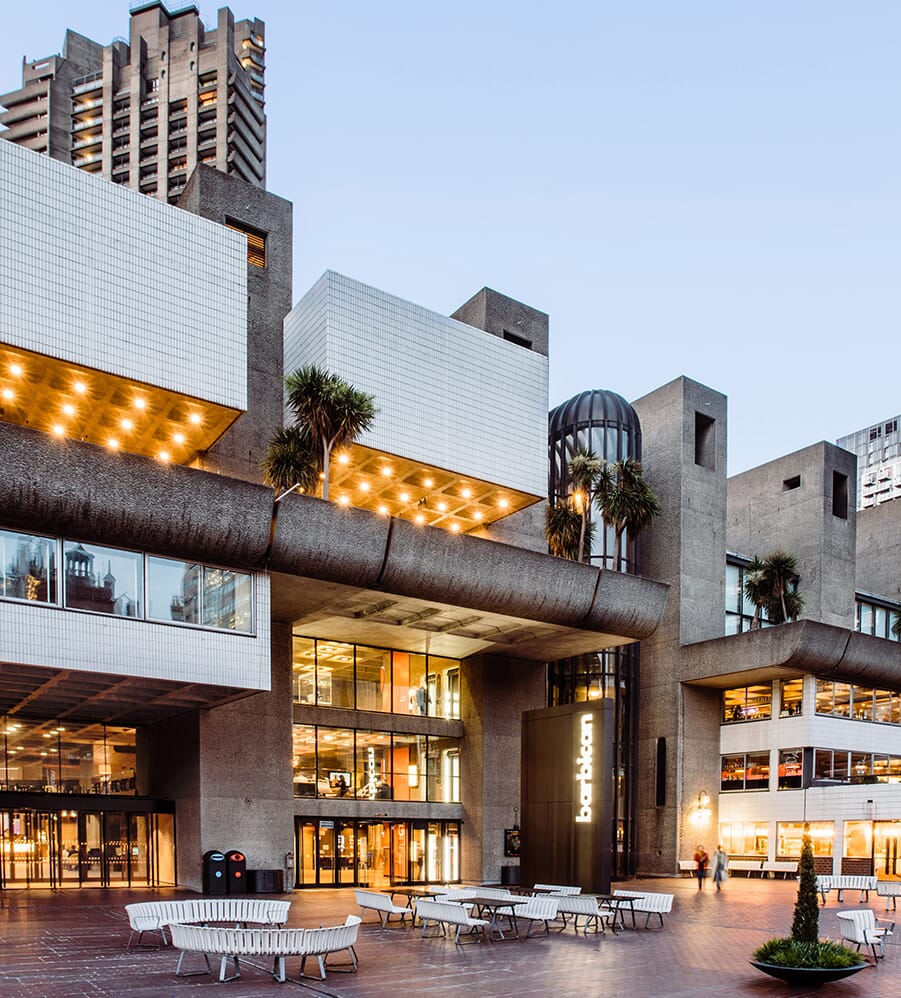 Barbican Centre and Estate
The Barbican Estate is one of London's most iconic and best-known brutalist buildings. Designed by architects Chamberlin, Powell and Bon as a way of transforming an area of London that was heavily bombed in World War Two, it took over ten years to build and was finally opened as an arts centre in 1982. Its exterior may give it the air of a forbidding fortress, but inside the thick concrete walls, it's teeming with culture and features extensive greenery and water.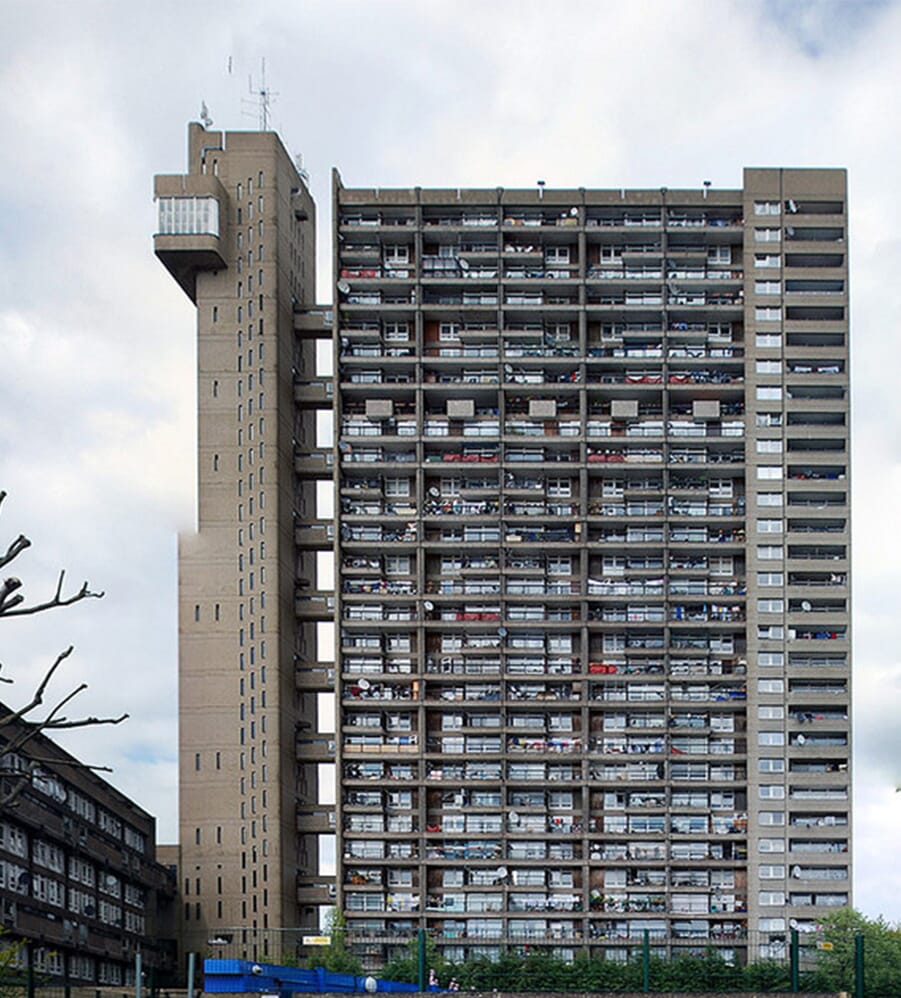 Trellick Tower
Ernӧ Goldfinger's Trellick Tower is a West London landmark that's loved and loathed in equal measure. It was completed in 1972 and combines a main block of social housing with a service tower, connected via covered walkways. While it initially suffered due to poor maintenance and high crime rates, the 1980s saw its revival. Today, Trellick Tower's spacious, light-filled apartments are highly sought after due to their impressive views.
---
---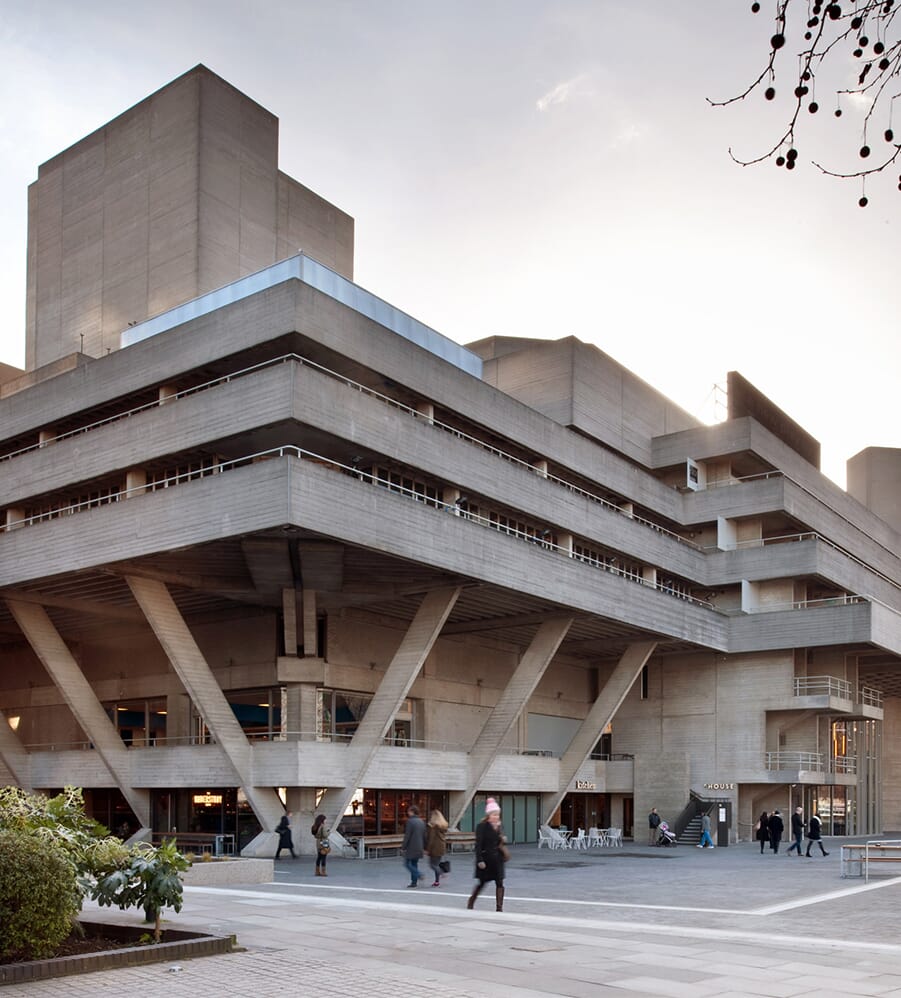 National Theatre
Notably described by Prince Charles in 1988 as "a clever way of building a nuclear power station in the middle of London without anyone objecting", Denys Lasdun's National Theatre, which opened in 1976, is one of London's most polarising brutalist buildings. We just so happen to be big fans of the dramatic concrete statement, which carefully balances horizontal and vertical elements for an attractive assemblage of interlocking terraces. An £80m refurbishment by Haworth Tompkins in 2015 has kept the National Theatre looking good as new.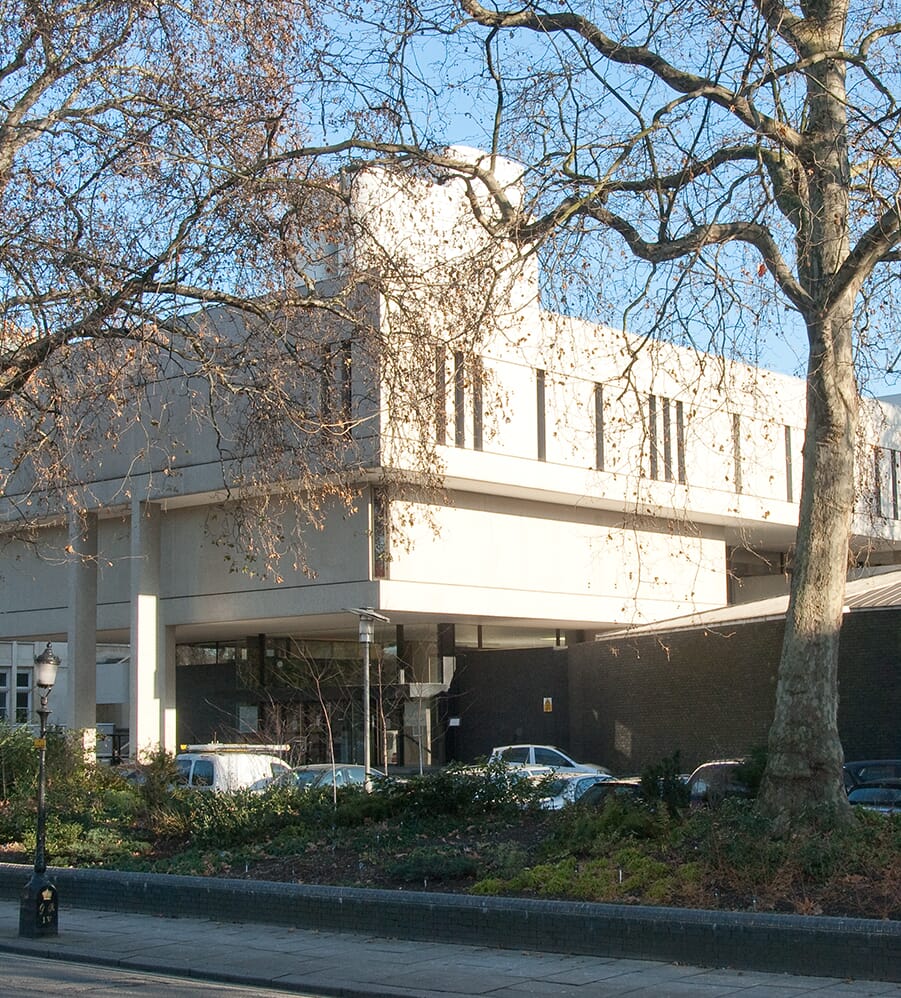 Royal College of Physicians
Denys Lasdun's lesser-known design, the Royal College of Physicians, stands out as a brutalist beauty amidst the palatial Regency architecture of St. Andrews Place in Regent's Park. Opened in 1964, it remains one of London's most important post-war buildings, famed for its pioneering use of mosaic clad concrete as well as a unique 'Moving Wall' that can be hydraulically lifted to unite or sub-divide an interior hall.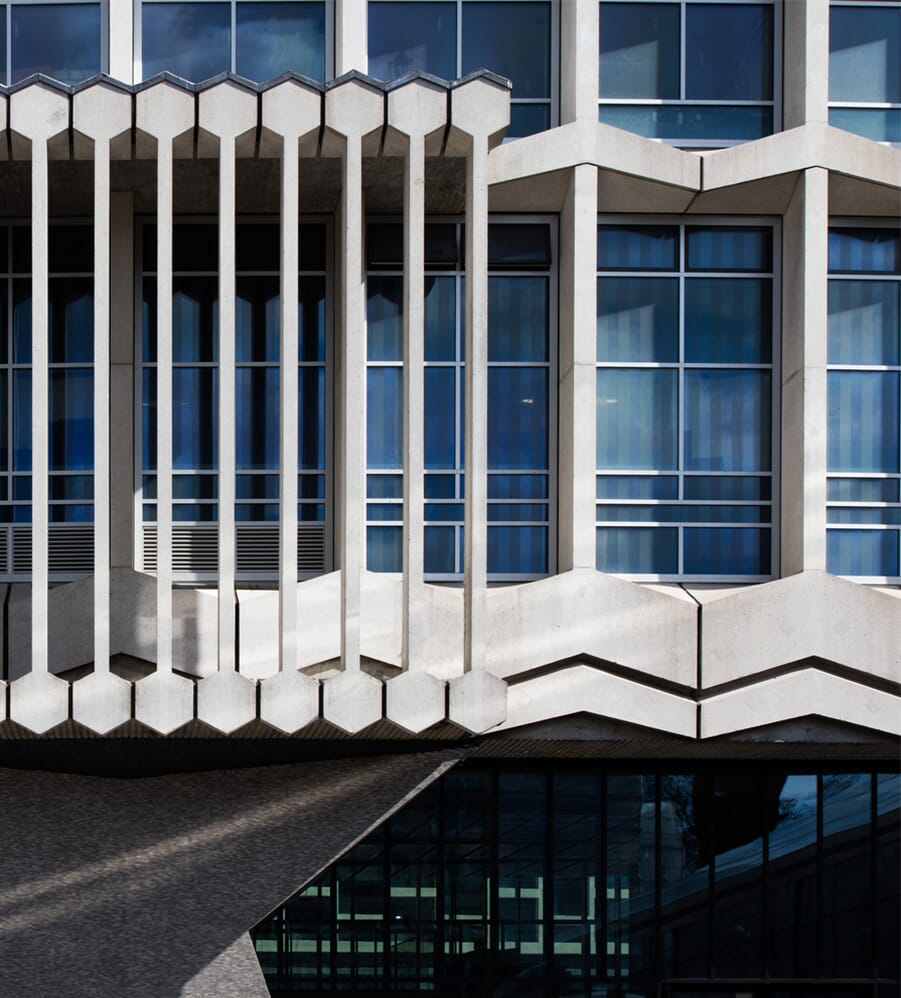 Centre Point
Central London's Centre Point, designed by George Marsh of R. Seifert and Partners, was unveiled in 1966 as one of the capital's tallest buildings. It controversially remained vacant for many years, earning it the nickname 'London's Empty Skyscraper', but has recently been transformed by Conran & Partners into a block of luxury modern apartments. Its distinct '60s style, characterised by bold geometric design and a honeycomb facade, makes it an architectural icon of London's contemporary skyline.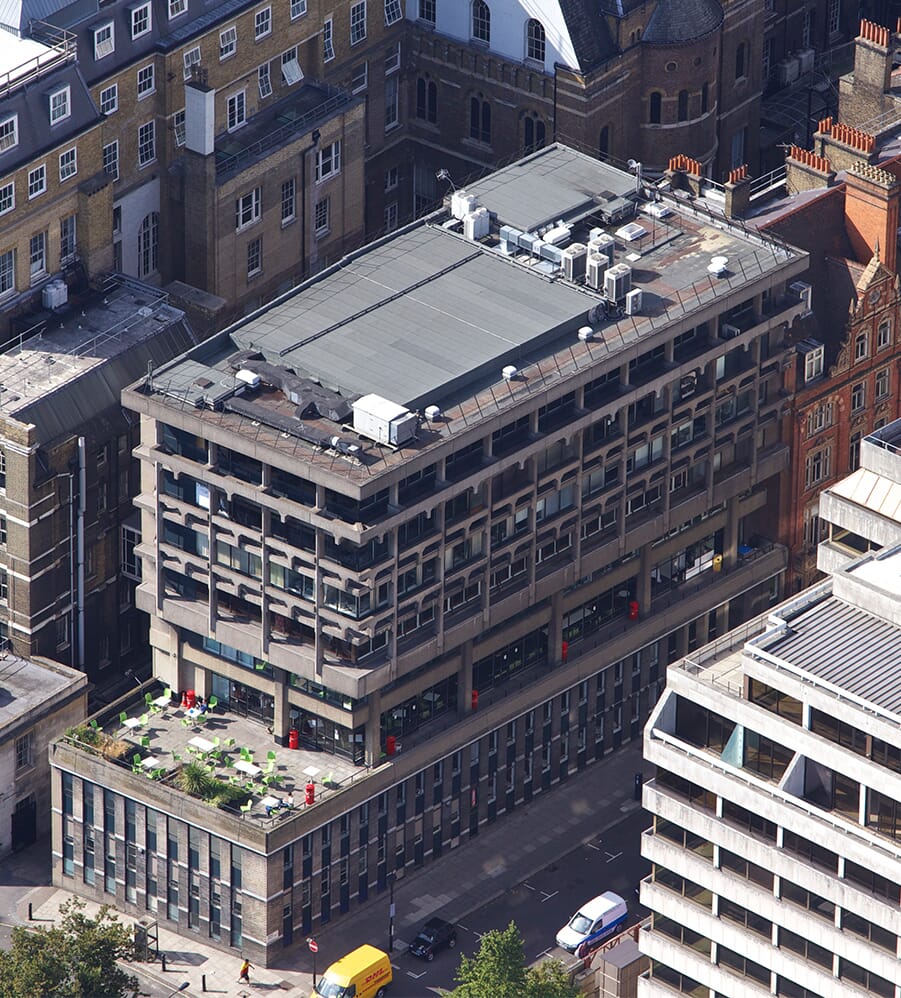 Macadam Building, King's College London
Situated amongst the resplendent 19th century buildings of The Strand, King's College's Macadam Building is one of the lesser-appreciated examples of brutalist architecture in London, but certainly shouldn't be overlooked. Designed by Troup, Steele & Scott along with consultant architect E.D. Jefferiss Mathews, and completed in 1975, the building impressively balances six storeys on top of a narrower two-storey podium.
Discover the brutalist Escobar House in Buenos Aires
---
---