If you've wandered into the pharmacy recently, or even just watched TV and seen the array of adverts on display, you'll know that there is a huge amount of bathroom gadgets on the market right now – and perhaps none more so than electric toothbrushes. Thing is, we all want to keep the dentist happy and out of sight, and when they say brushing for two minutes twice a day with an electric toothbrush is the best way to stay fresh, we like to listen. However, before rushing off to a buy a new electric toothbrush, it pays to do a little research. After all, the range is ever-increasing and often baffling, with prices ranging from £20 to over £300. So, to offer a little help and guidance, we are giving you the full low-down on our favourite bathroom accessories in this full Bruzzoni Electric Toothbrush review.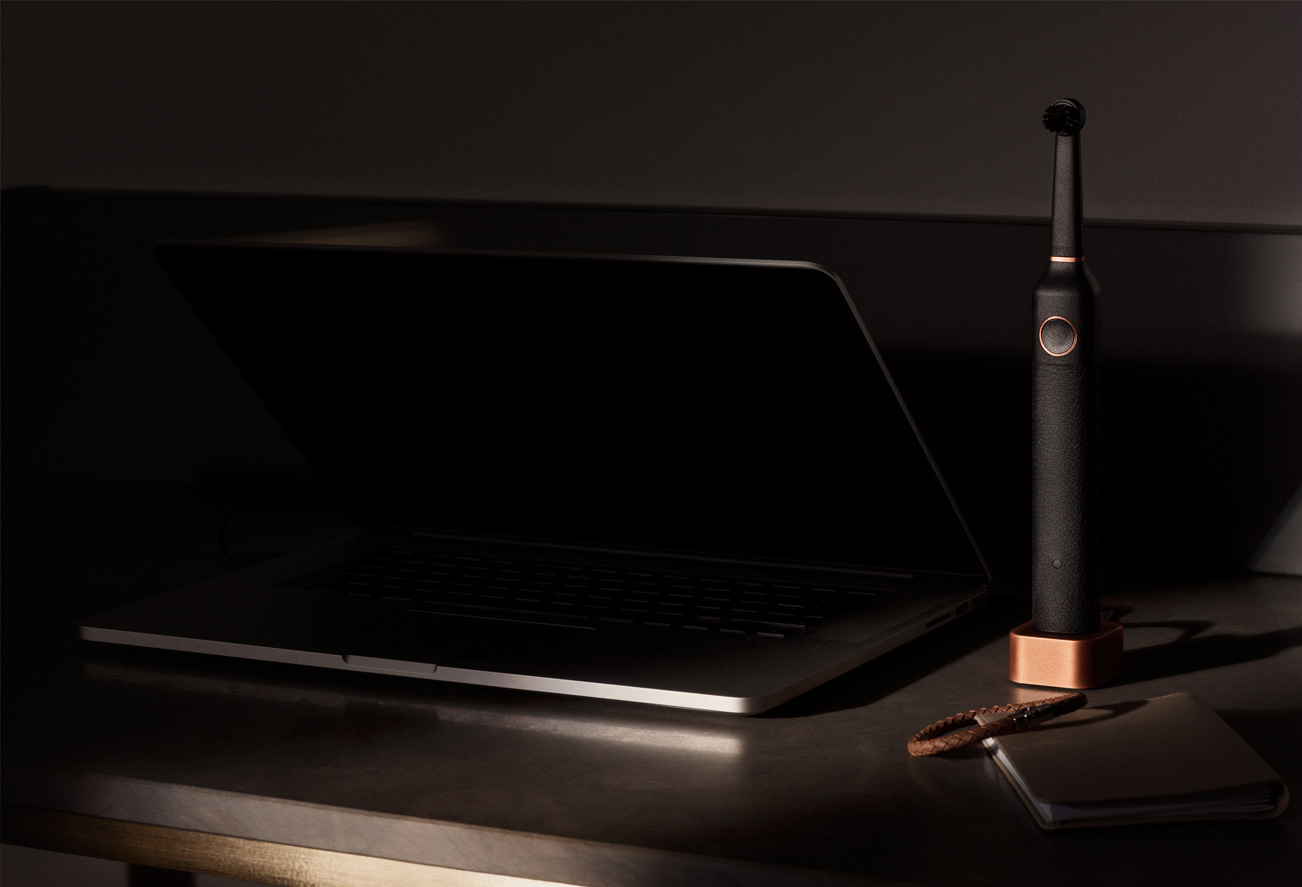 Bruzzoni have been garnering a lot of attention of late for putting their own spin on the ever-popular electric toothbrush, and the precision, care and the quality craftsmanship of each toothbrush is clear to see as soon as you unbox the product. In a market dominated by very similar products, the Bruzzoni Electric Toothbrush feels like something genuinely new. This isn't only because of its elegant metallic exterior and subtle light-up display, but also through its uncompromising technology that features 8,000 rotations per minute for a deep clean. Even its charging methods are impressively different courtesy of its travel-friendly USB charging cable.
Where Bruzzoni really excels is in the fact that it bucks the trend towards smart features in favour of the one thing that the toothbrush market is sorely lacking: good looks. Available in black or white, the pared-back electric toothbrush with metallic accents in rose gold and silver offers the perfect alternative to generations of bathroom accessories that have completely disregarded aesthetics for so long. The main body of the toothbrush is crafted in a premium matte finish, with the bottom half adopting a sort of cracked faux-leather finish that not only looks good but it also acts as the perfect grip when it comes to using the brush.
The special device also features a rubber-coated handle that tapers into a slender neck, and it includes a single multi-colour LED to indicate battery levels – which is a feature that even operates whether the toothbrush is on or off. Elsewhere, a single metal band encircles the top of the toothbrush handle and also highlights the device's sleek, understated power button.
In terms of technical specifications, the Bruzzoni oscillates at 8,000 rotations per minute – which is around your average - and can last for a couple of weeks on a single charge. Turn it on and it brushes for two minutes, with a brief vibrating pause every 30 seconds to remind you to move to the next quadrant in your mouth.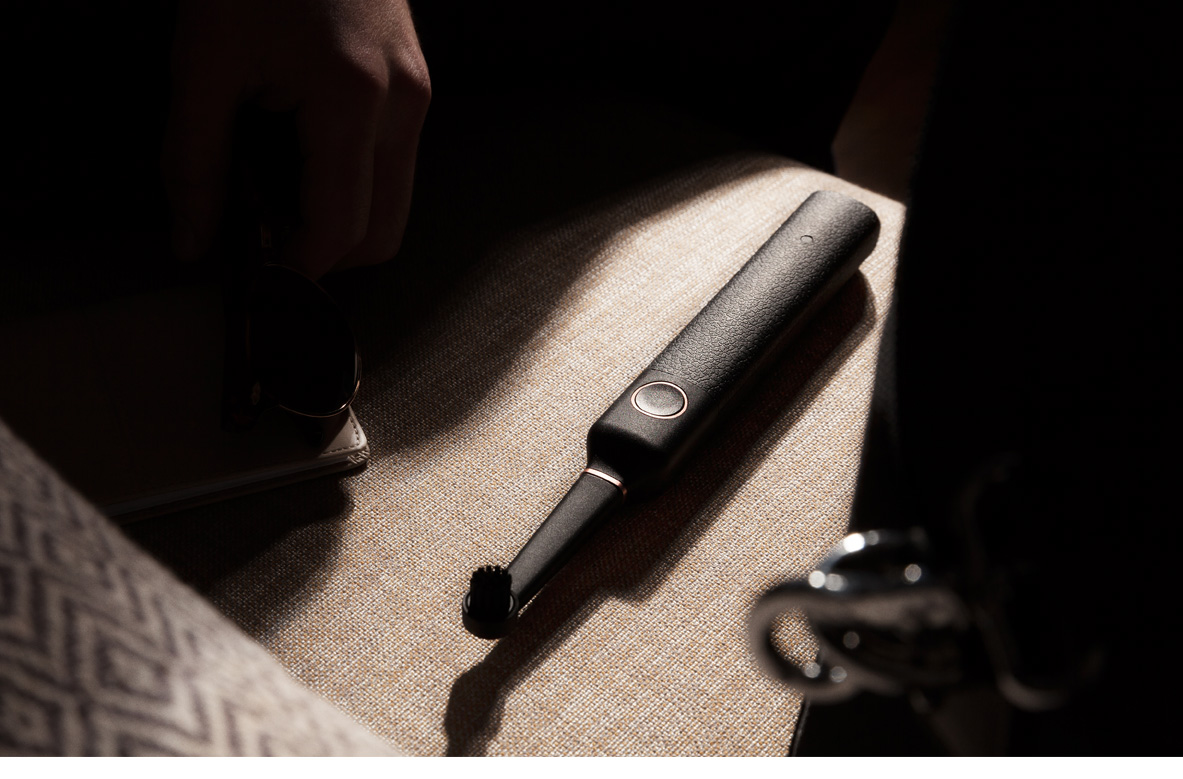 Beyond the obvious aesthetic enhancements, the Bruzzoni electric toothbrush also excels in terms of its charging. Unlike alternatives on the market, the Bruzzoni uses a USB charger – and it also includes a classic bathroom charger – which makes it ideal for anyone who travels regularly, as there is no need for a bulky mains plug, or to worry about the inadequacy of bathroom charger ports. More interestingly, the USB doesn't plug directly into the toothbrush – instead, it operates as a wireless charging base that is finished in the same metallic colour as the brush's accents. Much like the rest of the design, the wireless charging base is also slim, lightweight and portable, so it is incredibly easy to pack into the included travel bag.
Overall, the simple, fuss-free approach to the electric toothbrush ensures that the Bruzzoni is leagues ahead in terms of aesthetic and usability – and its simplistic approach to function also ensures that it is a reliable, trustworthy and incredibly deep-cleaning toothbrush that is perfect for your travelling too.
Shop and explore the entire Bruzzoni collection at OPUMO.