Clad in black clapboard, a remarkable canyon house in San Diego hides in its immediate surroundings, concealing a remarkable interior in a stunning piece of design that's at one with nature.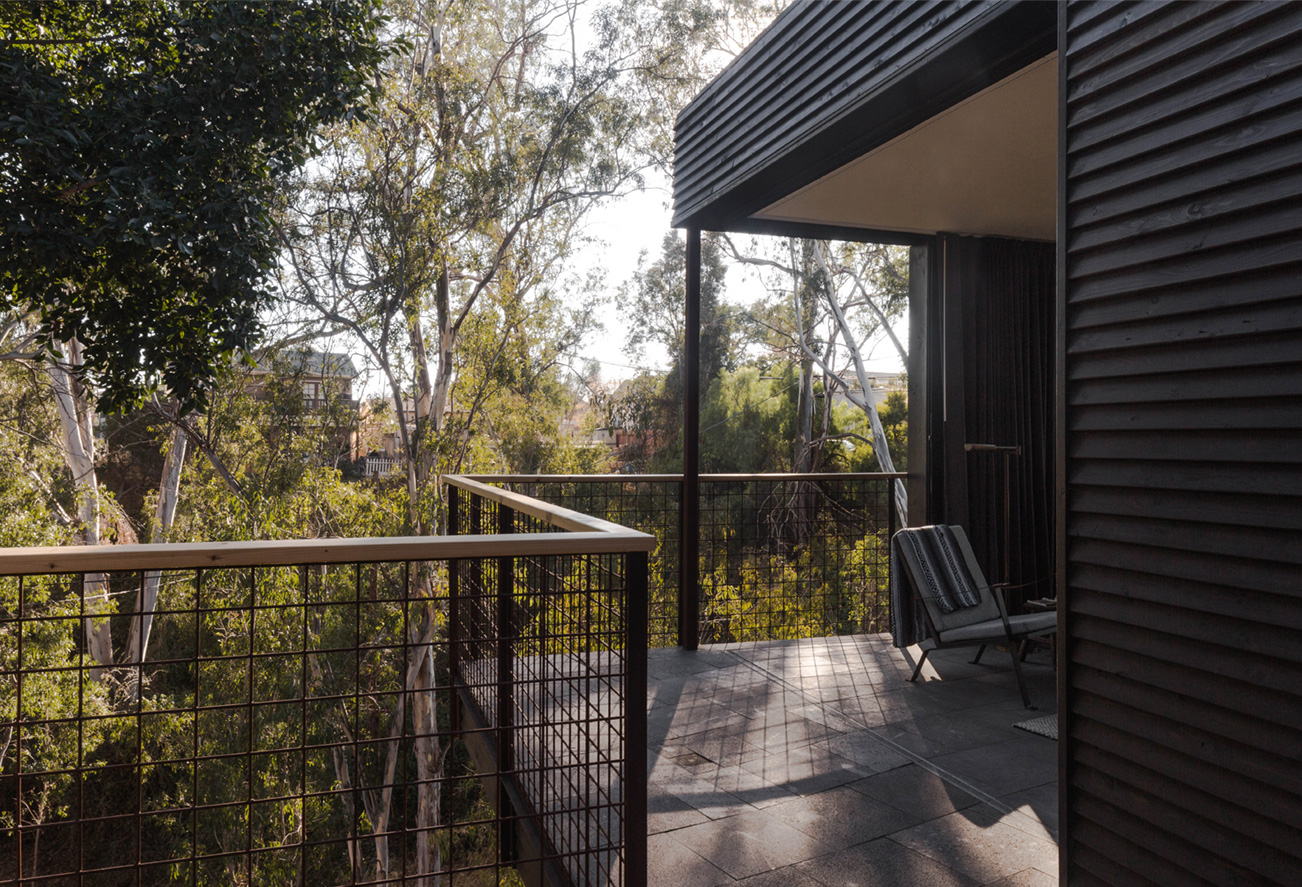 Enter across a bespoke bridge, taking in the unpromising facade with just two high windows looking out onto the street and gradually the Redwood House, designed for his personal use by local architect Jeff Svitak, reveals itself.
Construction is of uncompromising concrete and the living room, with floor to ceiling sliding windows and patio, is cantilevered out over the canyon, placing its lucky residents among the lush vegetation.
A small courtyard divides Redwood House's two volumes, further adding to the natural drama of this daring design. At the back the views from the upstairs bedrooms are through tree branches while a basement studio serves as Svitak's office. California dreaming? We are, right now.