When approaching a design classic, take care. With this 1950s modernist home in San Francisco, Michael Hennessy Architects have been respectful, while simultaneously breathing new life into a home designed by the pioneering architect Joseph Eichler.
The result is a warm, inviting space that speaks of its past while being far from a museum piece. Huge windows have been updated to incorporate energy efficiency while still celebrating a show-stopping view from the home's site on Diamond Heights, well known for its mid-century modern architecture.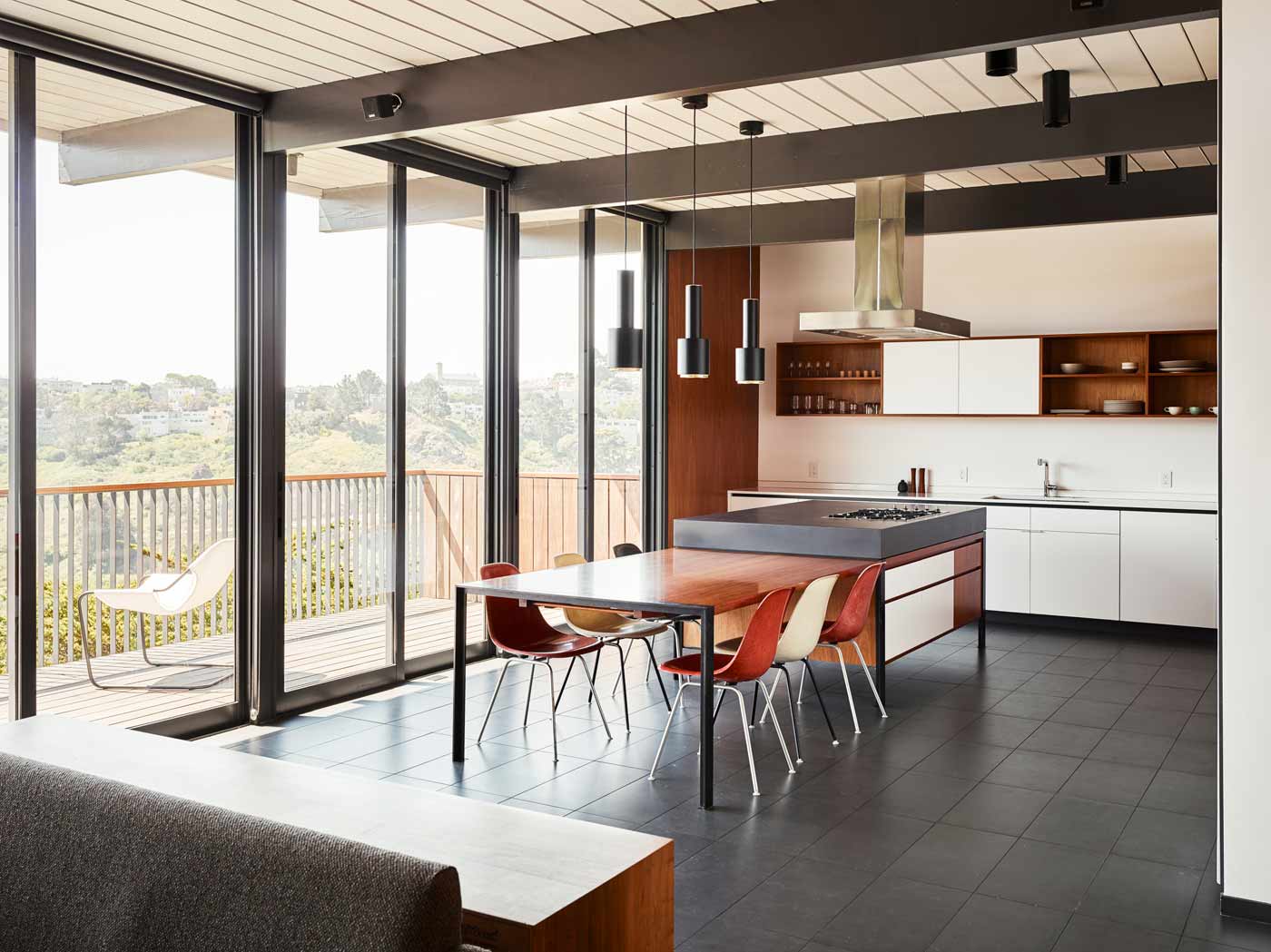 To meet 21st-century tastes and usage, the kitchen has been removed from its dedicated space and placed, instead, into the large open plan living area. This subtle updating has done nothing to detract from the home's modernist origins. Indeed we'd argue the renovation has underlined its functionalism.
Joseph Eichler was a visionary American architect who believed middle-class suburban communities didn't have to be dull. He lived for a time in a house designed by Frank Lloyd Wright. This experience led him eventually to form Eichler Homes, which built some 11,000 residences in specifically created communities across northern California in the 1950s and 1960s.
The designs of the houses form part of what became known as 'California Modern'. Key features are flat roofs, glass walls to bring the outside in and features such as exposed interior beams, radical for their time.
This Diamond Heights house is one of those Eichler Homes. Michael Hennessey Architects have made the most of a rare renovation opportunity to insert new requirements of present-day living - a contemporary fireplace for instance - while making sure not to obscure any of the period detailing, such as those exposed structural beams.
There's nothing in the restoration that shouts of our time rather than the era when this Eichler Home was built. Instead, the architects have chosen pieces, such as subtle, squared off kitchen units, that effortlessly complement the existing architecture. The end result is a place that speaks of the idealism of its time while incorporating some of the finest 21st-century design.