When you think back through your life, are there certain objects that stand out in your memory? Perhaps a childhood lunchbox, a piece of jewellery or something similar that you can still see vividly in your mind's eye. It's hard to determine what qualities make an item so memorable, but after a little bit of thought, we realised that it's the items you use every day. Maybe you do have that special coat that you bring out once every so often, but we're willing to bet that in 30 years you remember the tatty men's chore jacket that you wore every day rather than the men's cashmere overcoat. This is a mindset shared by Ian and Felicity of Campbell Cole, who create accessories for those who appreciate the confidently understated.
From leather men's cardholders and leather zip wallets to key rings for men, Campbell Cole's Simple Collection is all about the way that we connect with our everyday items, no matter how small they are. In the knowledge that it's designing leather accessories for everyday use, Campbell Cole focuses its efforts on the intersection between form and function, because when it comes to your daily routine, form means nothing without function. We love this philosophy, so we took a deep dive on the Campbell Cole Simple Collection to find out more. Keep reading to see our favourite pieces.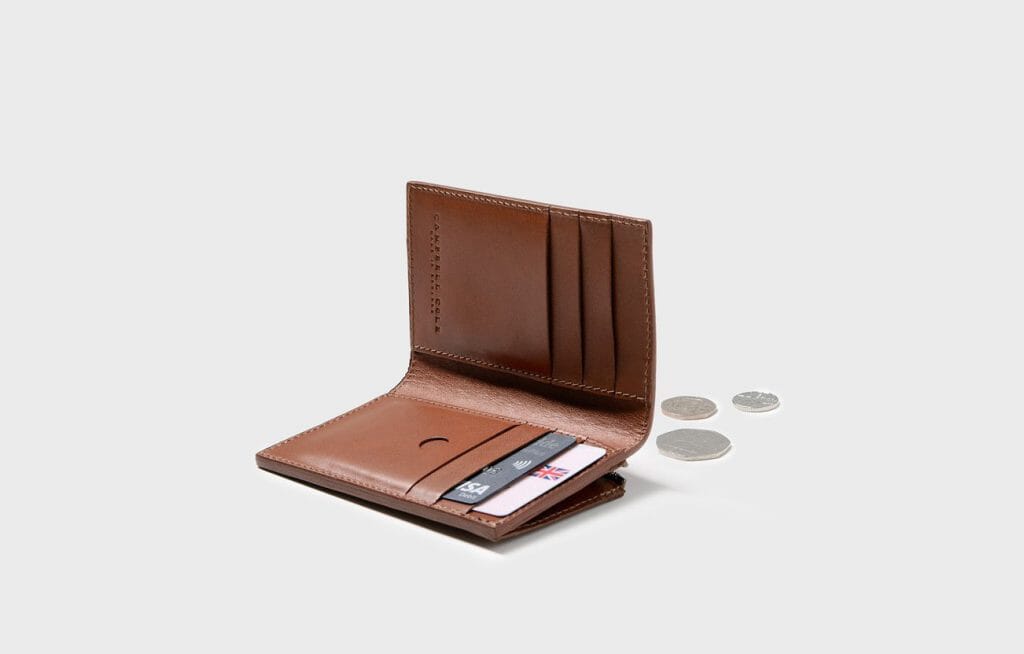 Campbell Cole leather
First things first, leather. Campbell Cole's collection of men's cardholder wallets and travel pouches revolves around premium leather, so it's only natural that we take a closer look at it. The Simple Collection makes use of vegetable-tanned leather, made using no synthetic chemicals which means that each piece is inevitably unique in colour and patina. We don't see this as a negative, but as one of vegetable-tanned leather's great qualities. The lack of synthetic chemicals also means that your Campbell Cole leather zip wallet will change over time in response to light, moisture and even the oils from your hands so that each piece has a unique identity.
All of the leather used by Campbell Cole comes from tanneries in Tuscany, Italy which are members of the Genuine Italian Vegetable Tanned Leather Consortium. What does that mean?
All raw hides are discarded by-products of the food industry – no animal is killed for its skin.
Vegetable-tanned leather items can be disposed of at the end of their life without harm to the environment.
Tanneries invest in responsible waste recycling.
Most substances used during the tanning process are reused in different fields.
---
---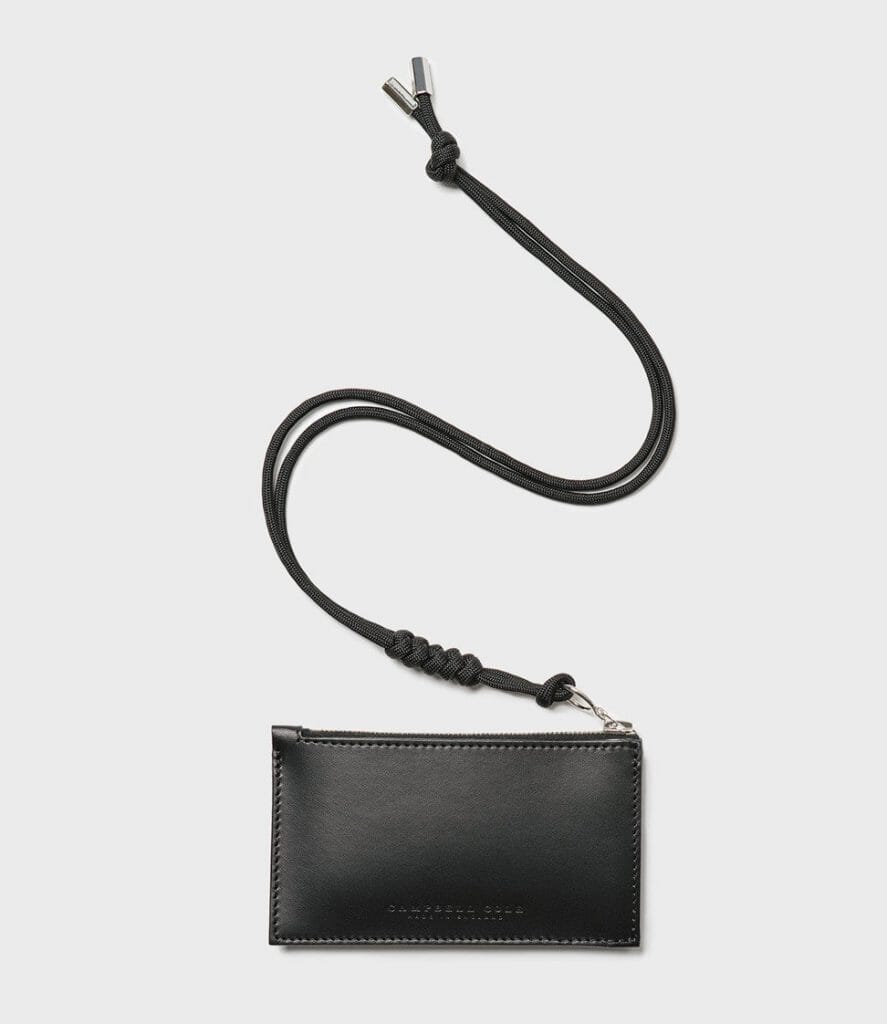 Our top picks from the Campbell Cole Simple Collection
Simple Coin Pouch
Gone are the days of the panicked pocket tap to check that your cardholder wallet is still in your pocket. Campbell Cole's Simple Coin Pouch comes with a hand-knotted paracord lanyard that you can wear around your neck or attach to a belt loop. Made from Italian vegetable-tanned leather, this pouch hold 6 cards, a few notes and leaves some room for coins. This is one of the best wallets for men in 2020.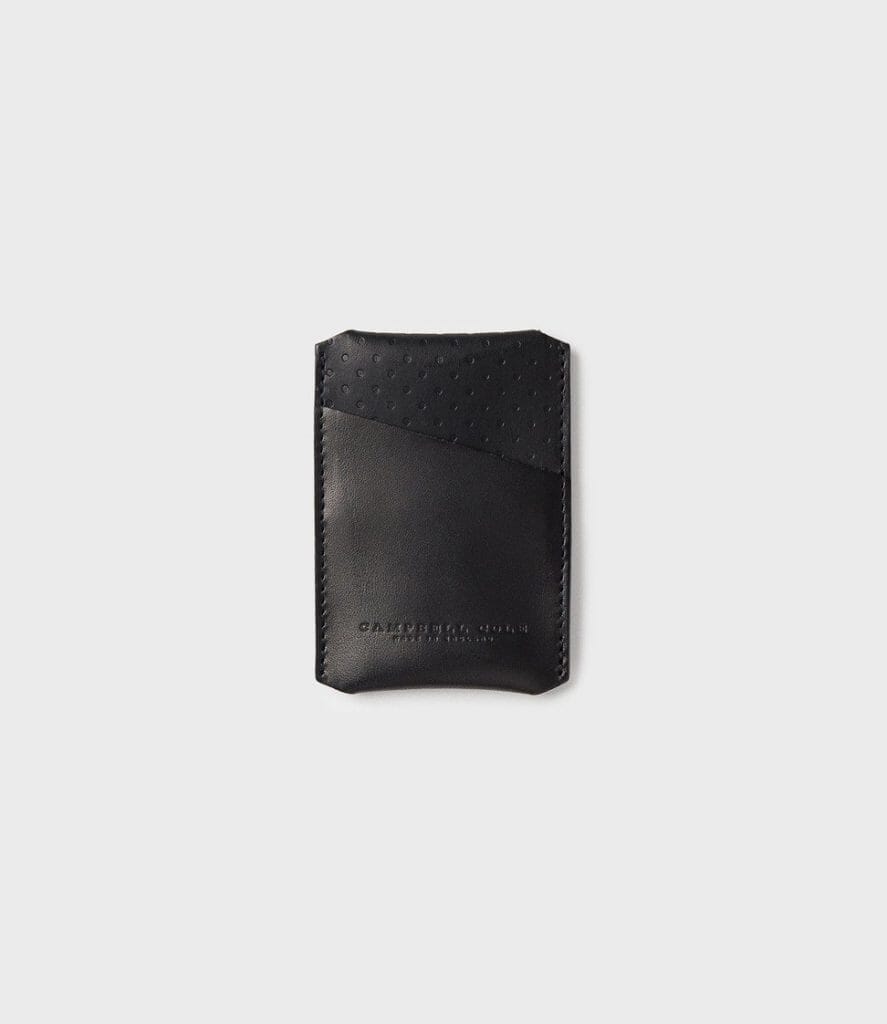 Simple Card Holder
Prefer to travel light? Campbell Cole's Simple Card Holder is made in the UK from vegetable-tanned leather and features an embossed Campbell Cole logo to the rich burgundy exterior. Measuring at 7cm x 10cm, this men's designer card holder is the key to streamlining your everyday.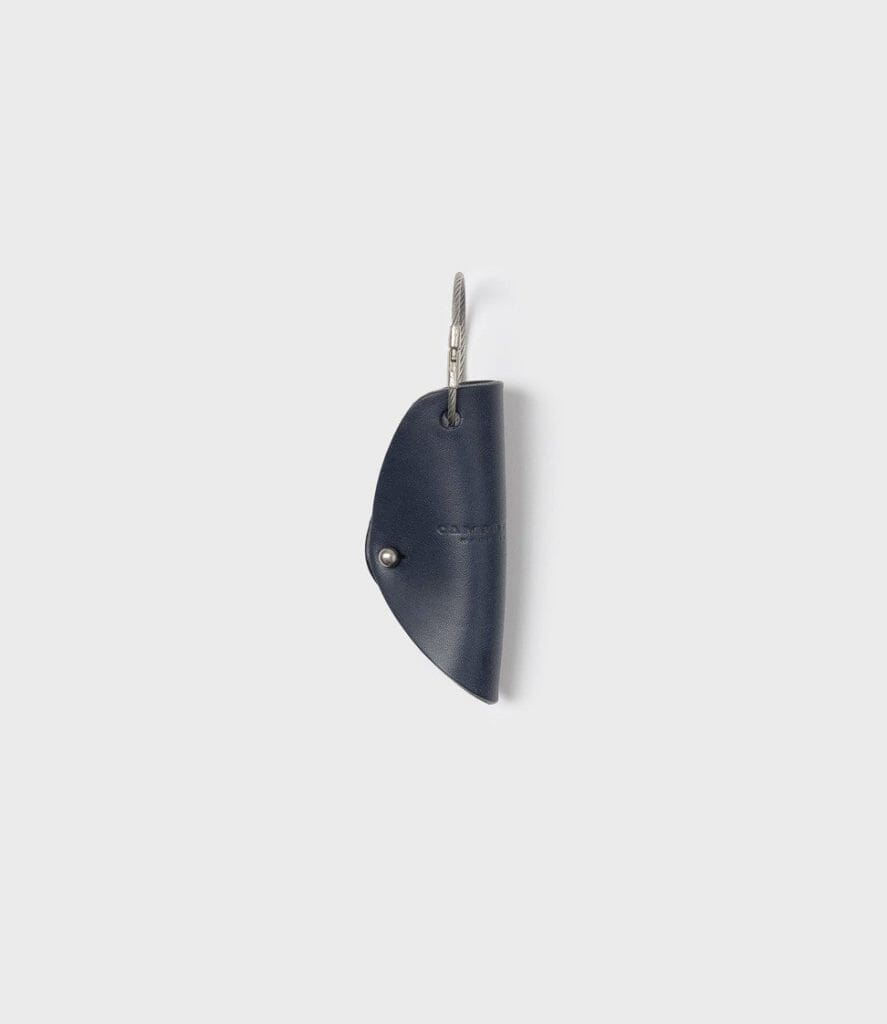 Simple Key Wrap
If you've never taken your phone out of a bag or pocket to find that it has been brutally attacked and scratched by your keys then lucky you. A word from someone who has experienced that – guard against it before it happens. Campbell Cole's Simple Key Wrap keeps your keys neatly wrapped up and separated from anything with a large, scratchable screen…
Shop Campbell Cole at OPUMO.
Read up on the men's leather accessories that will help to streamline your life.
---
---