Rocky outcrops and boulders strewn across the Canadian mountains have informed the disjoined massing of this house in Nova Scotia, which architect Omar Gandhi specifically designed to look like local sheds.
The home's location in Purcell's Cove, just south of Halifax, is scattered with large outcrops and giant rocks left behind by an ancient glazier. It is simply named Float, after the 'loose pieces of rock that are not connected to an outcrop.' The house comes in a series of disjointed and different-sized sections, each of which is designed to look like the traditional small wooden buildings of the region.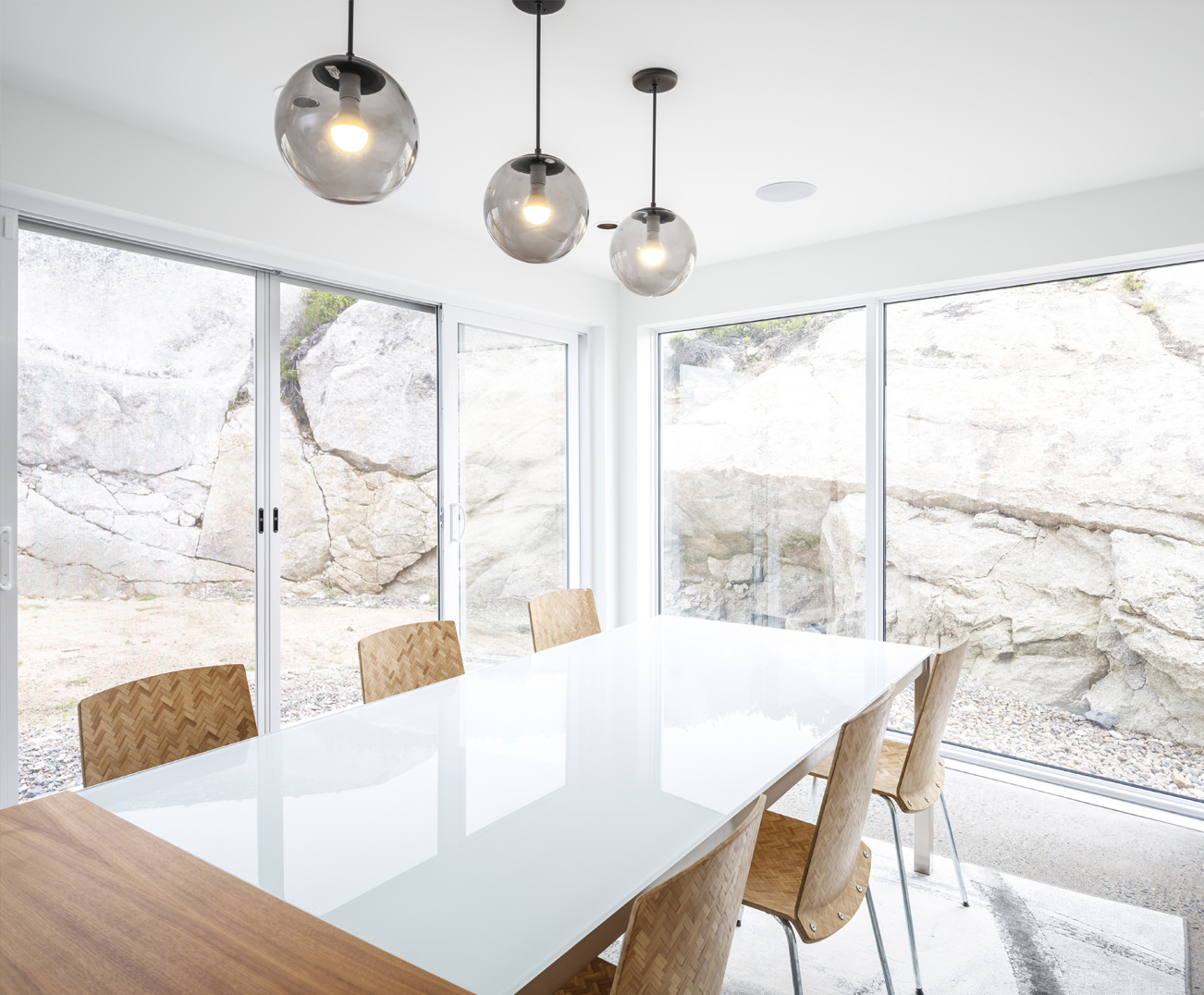 The 'Float' also makes the most of its idyllic hillside location, with large windows offering sweeping vistas over the valley below and views across the ocean, which can be seen on a bright, clear day. A tall outcrop behind the house, meanwhile, gives the building a sheltered outside area for added privacy.
Images courtesy of Doublespace Photography.