Here's a car that speaks of the late 1960s, an era of freedom, open roads and a certain panache. The Alfa Romeo Spider had a starring role as Dustin Hoffman's flashy transport in 'The Graduate', one of the defining films of the era and this example has a fascinating history.
The Spider was the work of the renowned Italian stylists Pininfarina and its individual looks did not receive universal admiration at first. However, the long tail that was once regarded as bloated now speaks of a real elegance.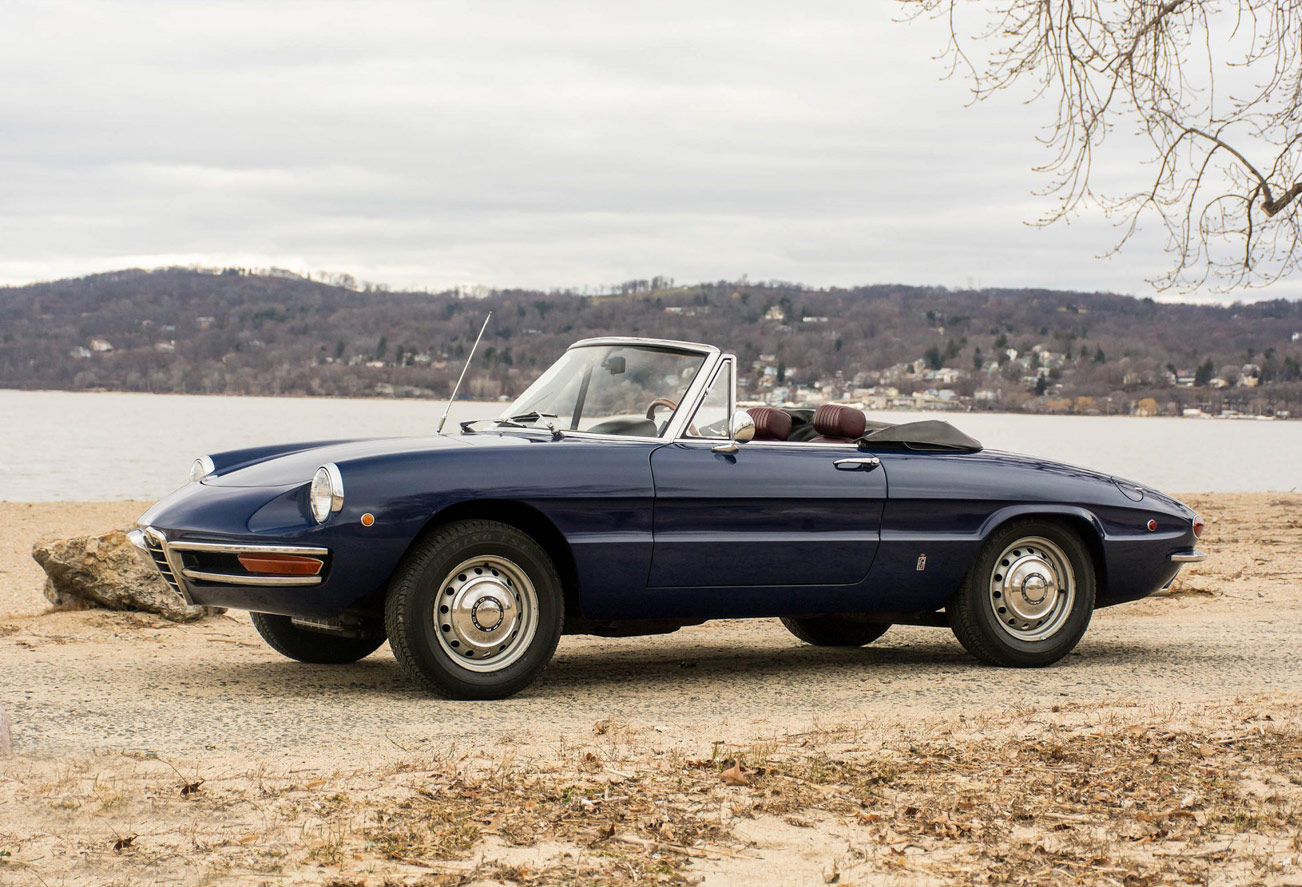 An American photographer called Cynthia Matthews travelled to Europe to pick up her new acquisition, a 1750 Spider Veloce, the later up-rated version of the original Spider. Service documents supplied with the car show that she embarked on a 3,000 mile trip before shipping her Spider back home.
Finished in navy blue with maroon leather seats, this example even features its original Blaupunkt radio. Rather than being restored to concours condition, the Spider's patina of age is celebrated under the bonnet, where the engine is still capable of impressive speeds over long Continental journeys.
This blue Spider has had an illustrious life, photographed on the streets of New York for 'Il Quadrifoglio', an Italian Alfa magazine. Cynthia Matthews kept her beloved convertible for 45 years and the car's second owners have given the Alfa a respectful restoration. For an elegant slice of a stellar motoring era, there is very little to match it.
The spectacular 1969 Alfa Romeo Spider has just been sold by Mid Century Motoring, New York for $47,500. Check out some of the world's finest classic cars that are available now via the Mid Century Motoring website.