Project name: Casa de Agrela | Location: Agrela, Portugal | Completed: 2018 | Architect: Spaceworkers
Plans for Casa de Agrela began with one of the client's main requests: there had to be space for books. On hearing this, Spaceworkers' imagination was set on a path of no return. They decided to use images of classical renaissance libraries as the starting point for their design. A sliding ladder would be a central element, reaching up to a mountainous bookshelf.
The bookshelf becomes a focal point of the whole property, generating a hierarchy of spaces within Casa de Agrela. It's this differentiation of interior spaces that has led to the property's most recognisable feature: the roof.
The roof is made up of blocks of varying heights that relate to the corresponding interior spaces. This undulating mass characterises the home and incorporates time, one of the main considerations for Spaceworkers when designing a home. The roof's uneven surface registers time through its form, measuring it by casting shadows throughout the day. The shadows are cast dramatically across the vertical facades of the home, emphasising different aspects at different times of day.
As well as this, as time passes, the concrete used for the roof will become more weathered, blending with the environment. The same will happen to the wood-clad ground floor. Material choices are another important consideration of Casa de Agrela. The massive concrete roof appears to float on the light wood and glass used for the ground floor.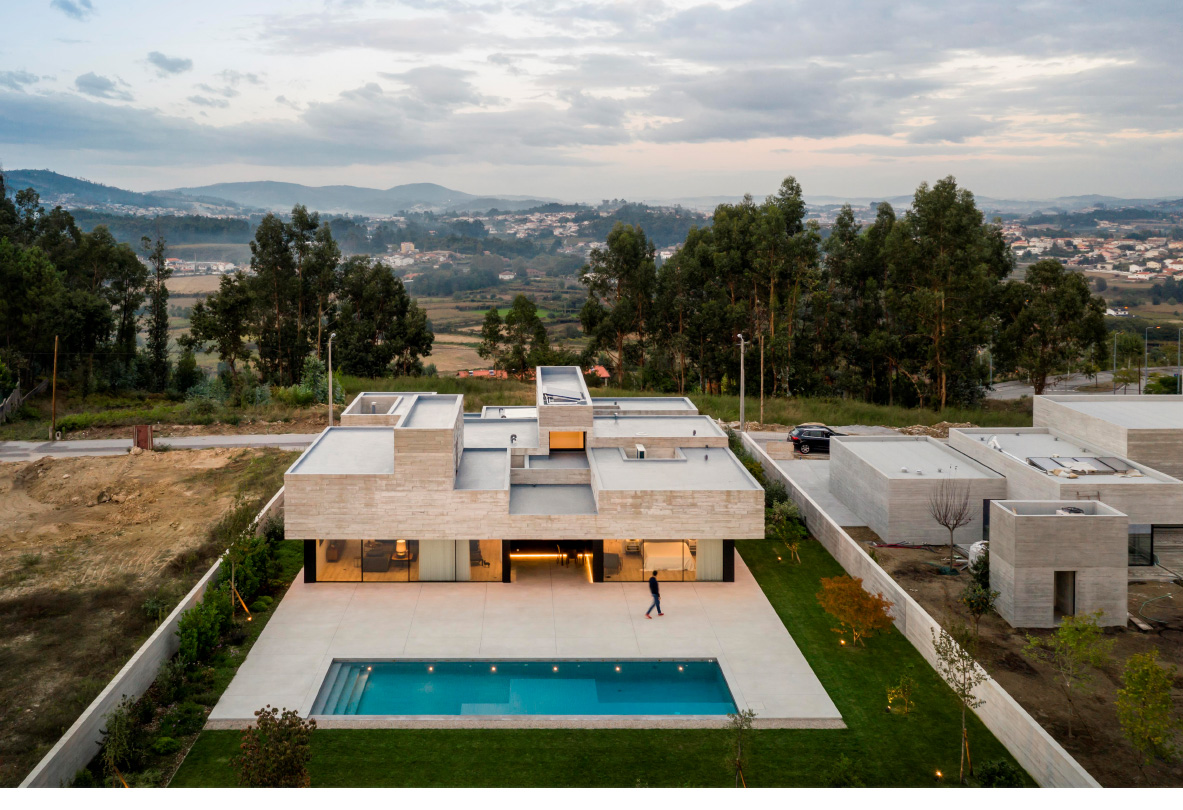 Photography by FG+SG.
Spaceworkers' Cabo de Vila House features a very different, but equally creative roof structure.