Jose Juan Rivera Rio of JJRR Architecture regularly works with raw concrete, large expanses of glass, open plan designs and flat roofs, and the Mexican architect has used his successful formula to create another spectacular linear home in the form of Casa Ramos.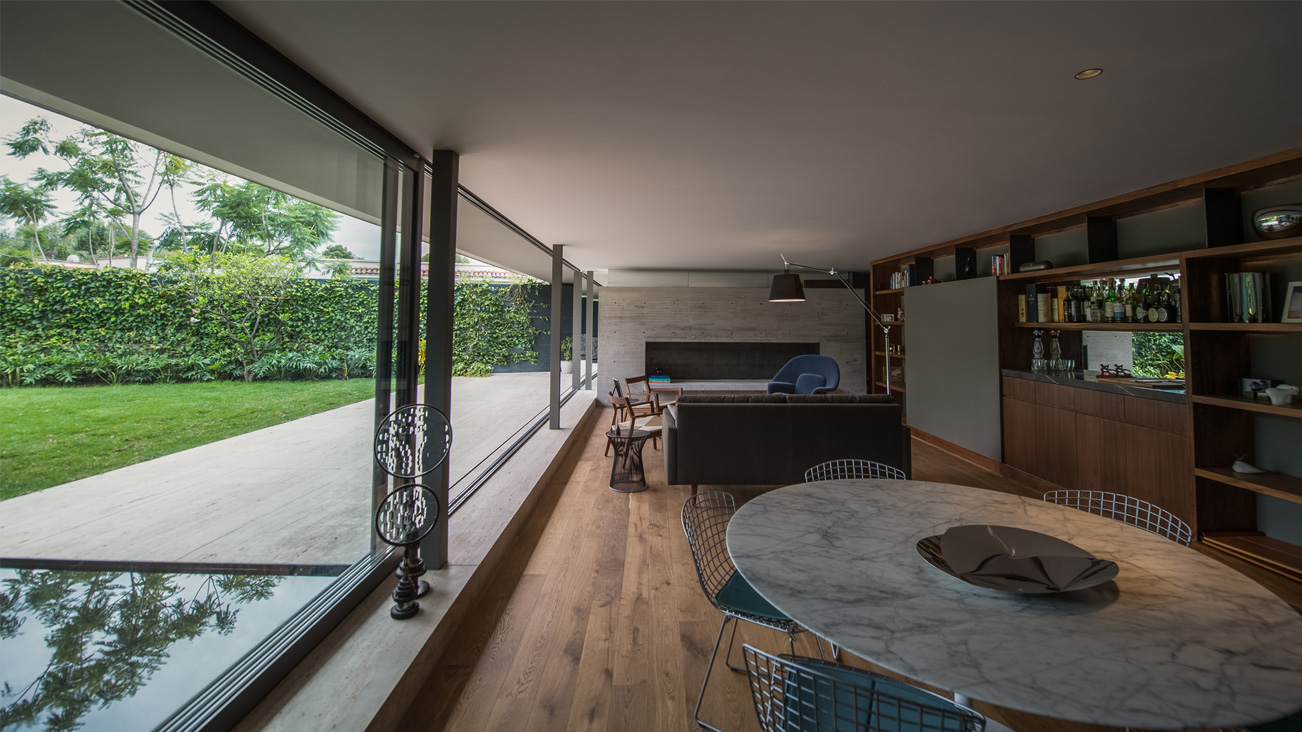 The Ramos House refers to the Case Study House programme of the mid 1940's – an experimental residential design series of the time – as inspiration for the villa in Mexico City's Miguel Hidalgo neighbourhood.
Sat within a strange triangular plot, the house defines its city block through its prominent position. Redeveloping an awkwardly shaped, angular site would be a tricky task for most, but for Jose Juan Rivera Rio it was a task he passed with flying colours. He took one side of the triangle plot to move the house parallel to that axis; this unique decision was reached to take advantage of the south orientation of the green views, turning their backs on the adjoining areas.
The house is developed on three levels, featuring a large garage basement that leads up to the leafy green garden and main entrance. A garden-facing ground floor plays home to the living room, dining and kitchen area while the top floor includes the private quarters containing bedrooms and bathrooms, while an upstairs terrace offers an innate connection to the outdoors for more private areas of the house.
The material palette not only reflects Jose Juan Rivera Rio's favoured materials but it also gives Casa Ramos greater dynamism. For example, the light, glass-enclosed volumes give an impression of lightness to the property which appears to float over the garden below. While, inside the home a rich tapestry of dark woods create a warm, more homely feel.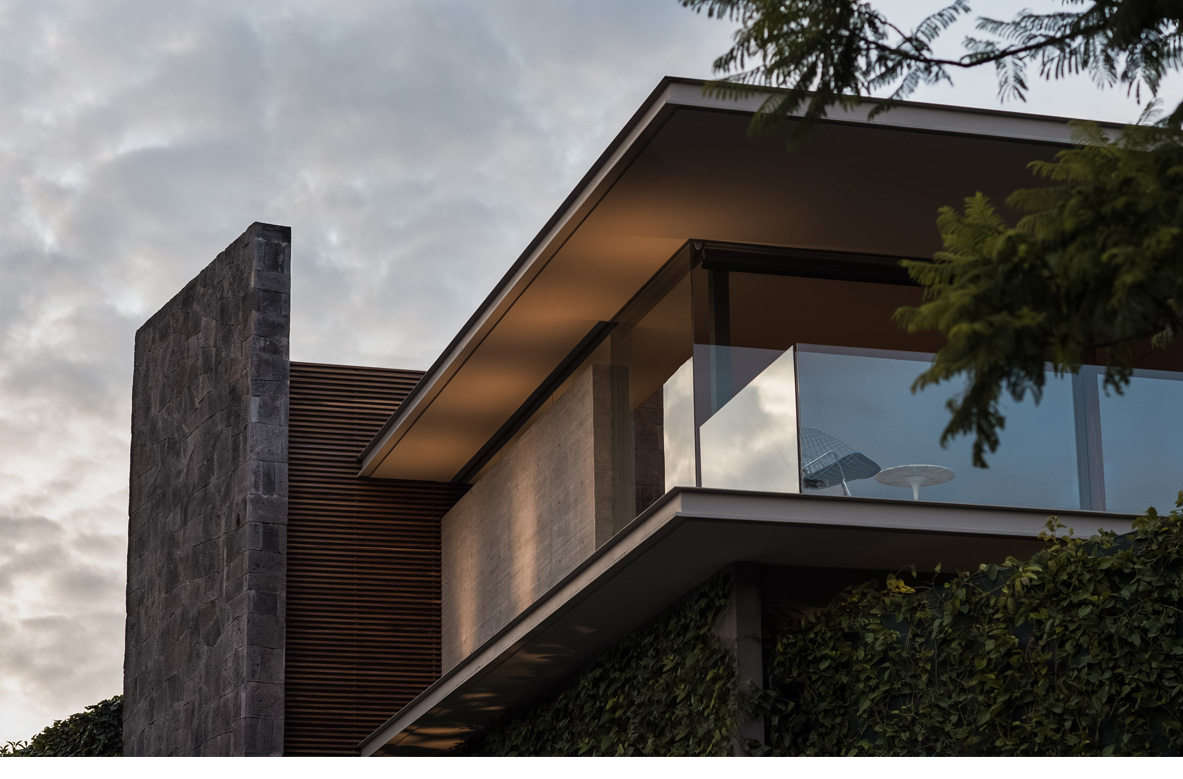 CREDITS:
Architect design: Arq. José Juan Rivera Río
Interior design: Arq. José Juan Rivera Río
PHOTOGRAPHER:
Fernando Marroquin