World-renowned design magazine Cereal has joined forces with 'design-literate' estate agents Aucoot to create a three-bedroom penthouse apartment on the Greenwich Peninsula in southeast London.
The Cereal Abode, as it is aptly named, is much of an investigation of space, form and colour as it is an opportunity for Cereal to create a beautiful, functional living space that acts as a physical representation of the brand.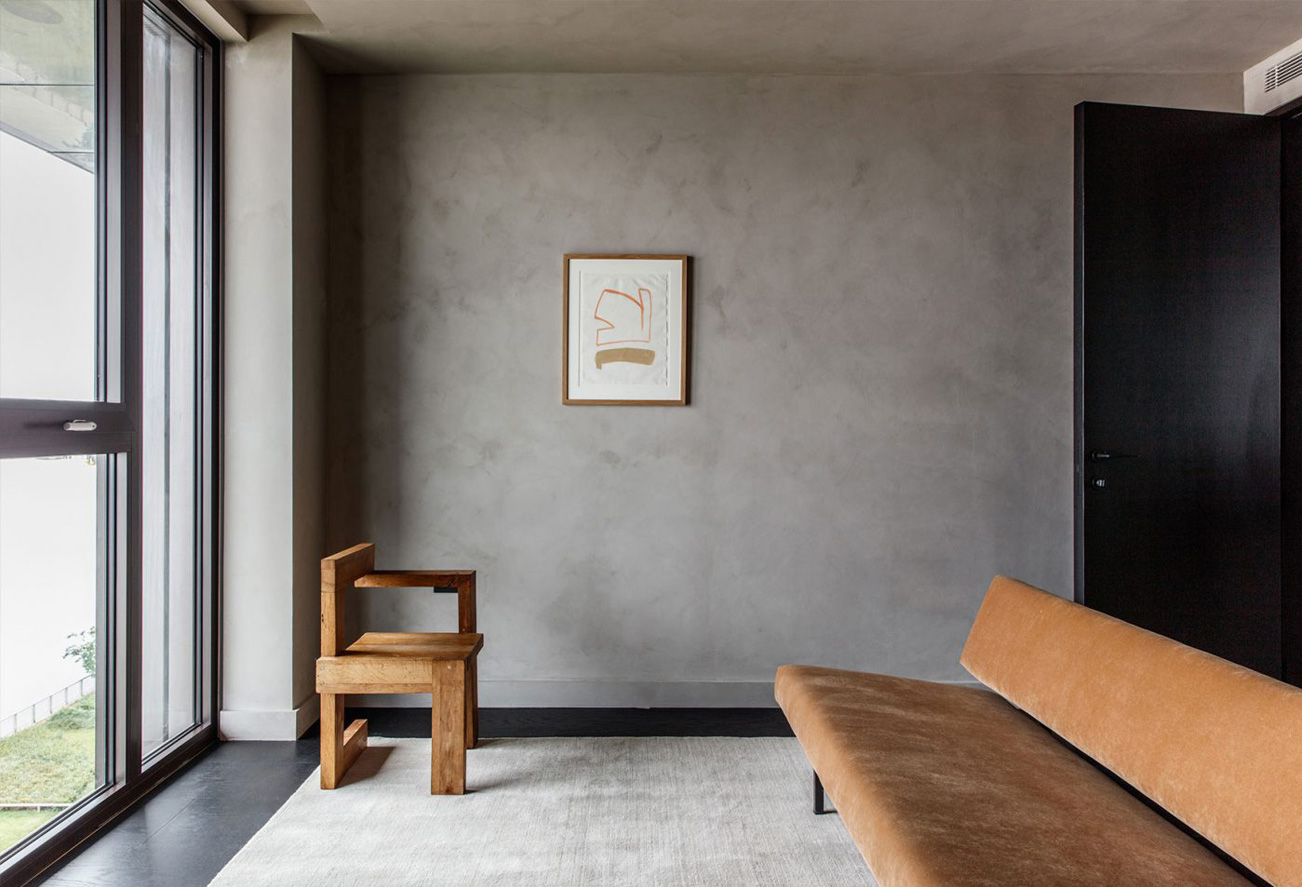 Located on the Allies and Morrison-master planned Greenwich Peninsula development – a slim finger of land that extends into the River Thames in southeast London – the penthouse is one of four new apartments for sale in the Waterman building. Architects, Pilbrow and Partners designed the layout and exterior while inter designer, Tina Norden of Conran and Partners completed the development's interiors alongside long-time Cereal collaborator and stylist Natalie Schwer, who sourced a range of furniture pieces such as the Fritz Hansen dining table and the red McCollin Bryan Coffee Bean table.
Stretching over two floors, the apartment includes three bedrooms – one of which is set up as a study – two bathrooms and a large open-plan kitchen, living and dining area. Floor-to-ceiling windows and a waterside terrace offers views across the city's skyline and boats that ferry across the River Thames.
Furnished with both modern and vintage pieces, the Cereal Abode reflects an elegant attitude towards design that is placed against a backdrop of steel greys, dark woods, marbled tiling, concrete floors and granite finishes.
Finally, the apartment, which is currently on the market for £1,550,000, is open until June 8th 2017.
Photos: Rich Stapleton
Styling: Nathalie Schwer
Partners: Greenwich Peninsula
Sales: Aucoot